Planning to be a home maker is one big decision for a couple. Both parties should agree in this settlement. It is very common nowadays that both parents are working, but in my own point of view, at least one parent should stay at home, take care of the households, and look after the child.
A month ago, I left work having no idea what lies ahead. Being a full time mom and a housewife is actually not our final bet. Rod and I both planned that I should try to look for a new work first. One that can give me more quality time with my family, and frankly speaking, one that can help us more, in terms of monetary. As partners, Rod and I have a goal of accumulating a target amount for our family savings and investments, in order to shorten our working period eventually. We knew for a fact that it wouldn't be easy to find a new job especially in a foreign land so we carefully planned and prepared for it. We both agreed that if I am unlucky to find a new job, then I'd be lucky to stay home. On the other hand, if given a chance, then it would be better, at least for now.
Few days after I tender my resignation I started looking for new opportunities. It was not as difficult as I expected. In less than a week, after filing my applications online, I received several calls from other institutions. I went to different interviews then, and it's just overwhelming to receive their offers. I was confused on which one to accept so I prayed to God to give me what He thinks is best for me and for our family. But it was not as easy as that either. The application process took days that my visit pass almost expired (left with less than 5 days). I applied for extension of my visit pass but it was rejected. I was already losing hope for a new possibility. Fortunately, Rod was very supportive of me. He told me that perhaps, we needed to be on a not so good situation so that we can totally enjoy and appreciate the fruit of our hardships. We prayed to God to bring us to the right path. Our faith in Him supersedes. Surprisingly, He answered our prayer. In a span of exactly 30 days, my new working pass has been approved. Today, I am on my 3rd week in my new employer. Definitely starting from zero since everything is new, from learnings, procedures, to people. Yes I am scared. Yes I am having difficulties. And yes I get a lot of scoldings. But I am absolutely excited for this new beginning, new environment, and new family. With His help, everything will be okay. If not today, then soon..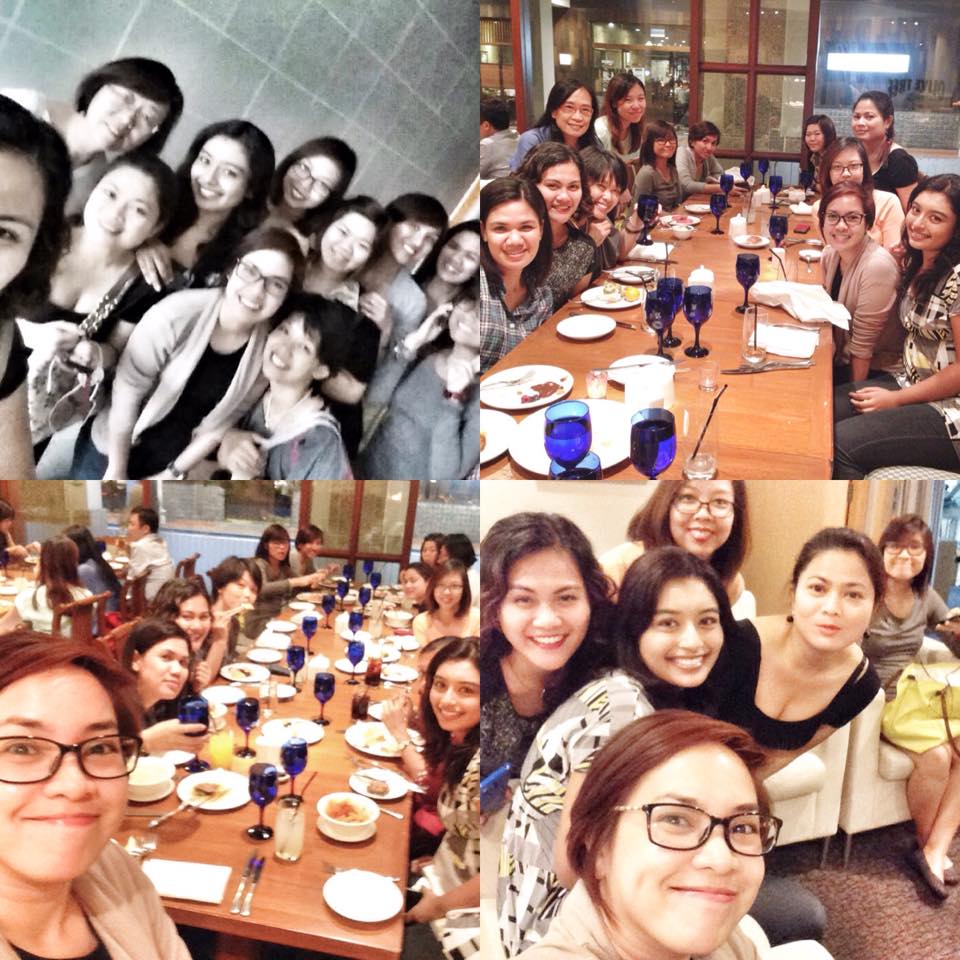 And Jesus answered and said to them, "Truly I say to you, if you have faith and do not doubt, you will not only do what was done to the fig tree, but even if you say to this mountain, 'Be taken up and cast into the sea,' it will happen. And all things you ask in prayer, believing you will receive". (Matthew 21: 21-22)