December 24, 2013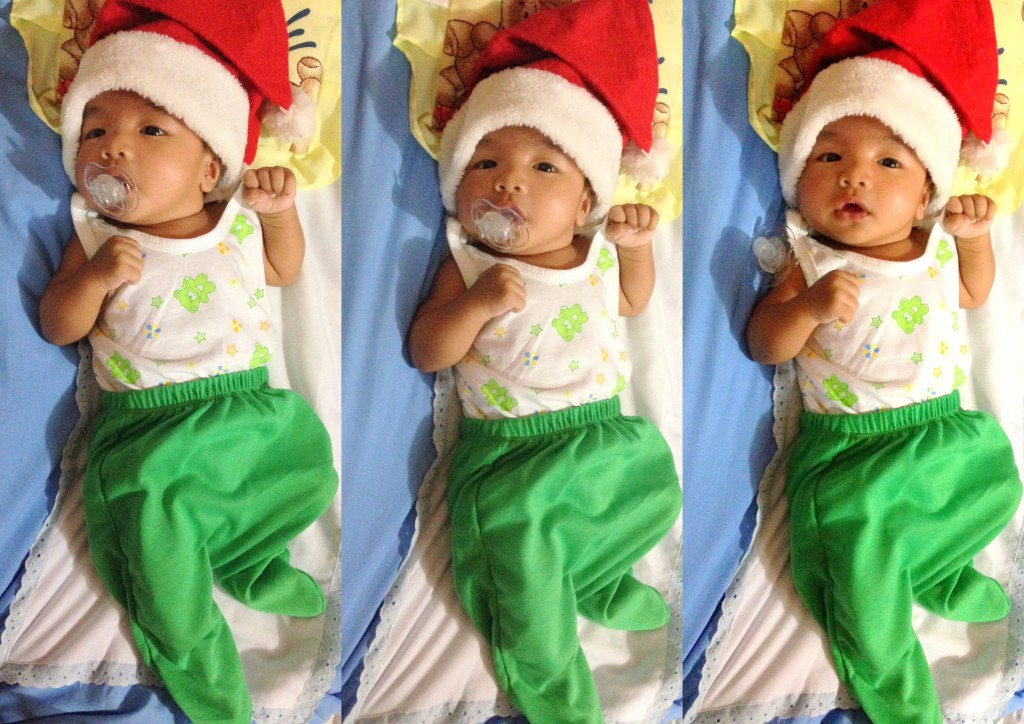 We wanted to buy a Christmas costume for you but you were already too cute just wearing a Christmas hat. 🙂
At least we can save the amount to buy you more milk anak. hihi..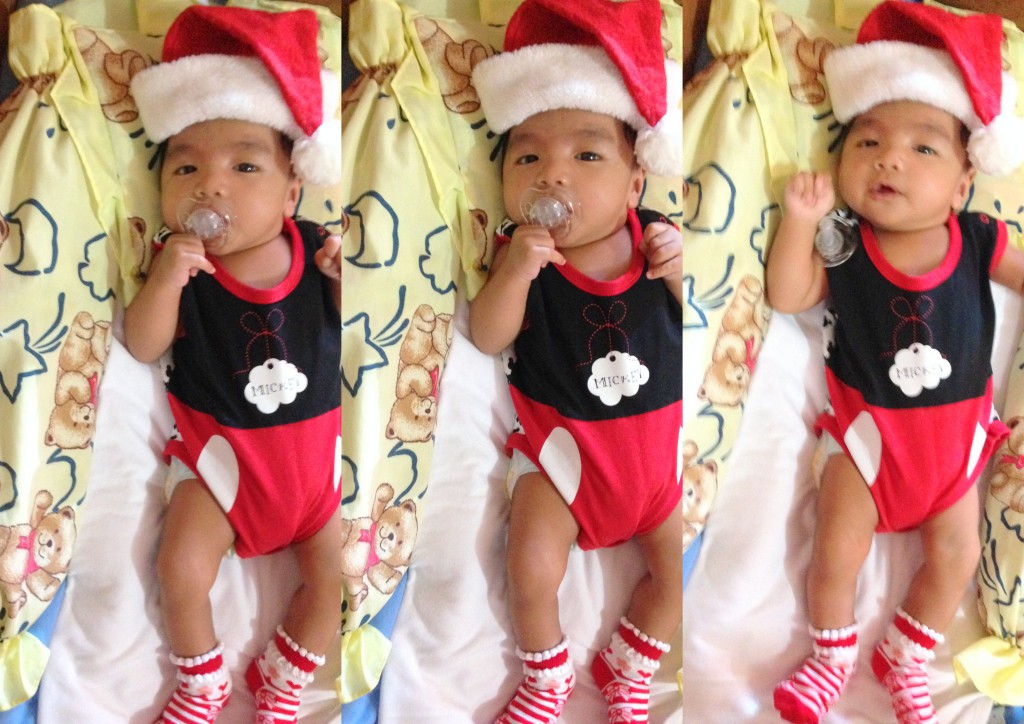 It was the morning of December 24 and we were on our way out to fetch Dada at the airport. He did come home from Singapore to celebrate our first Christmas together.
We celebrated our Christmas in Makati with the rest of the family.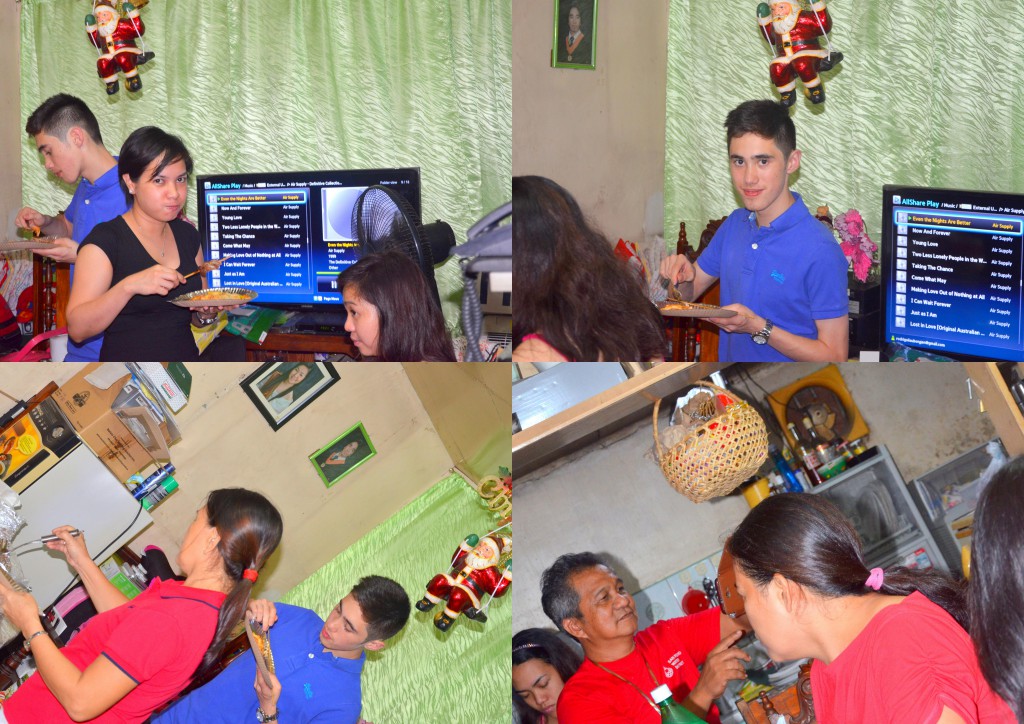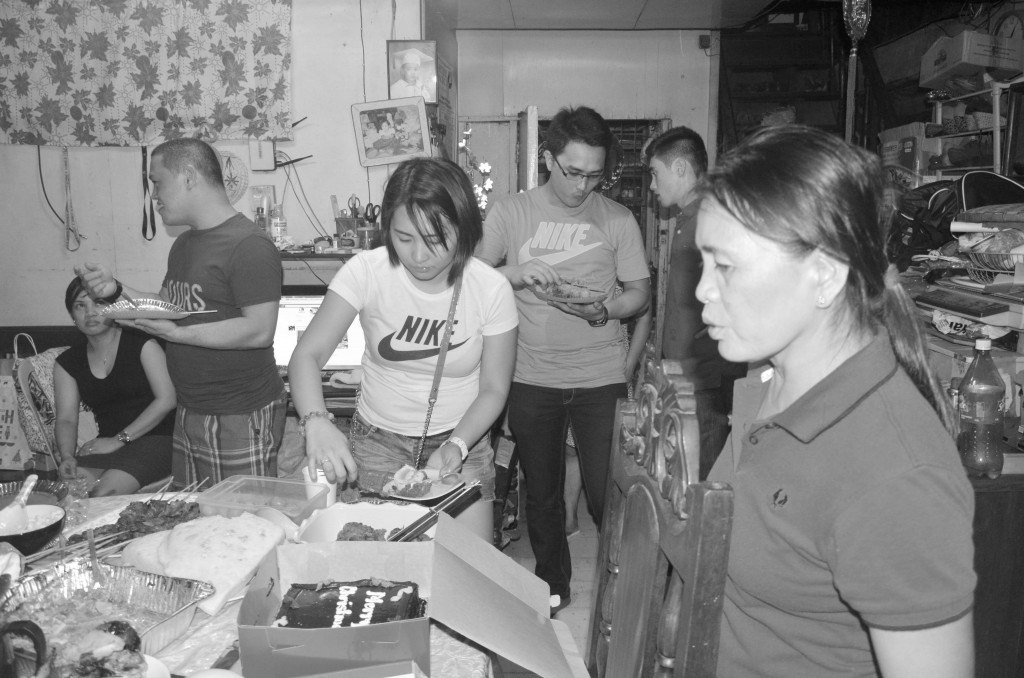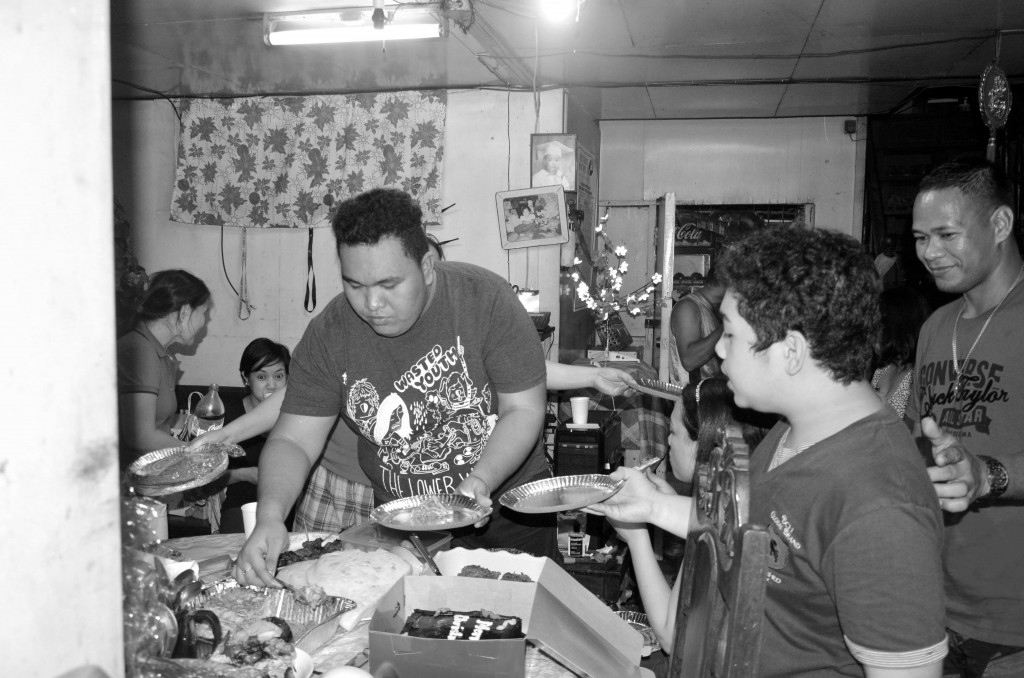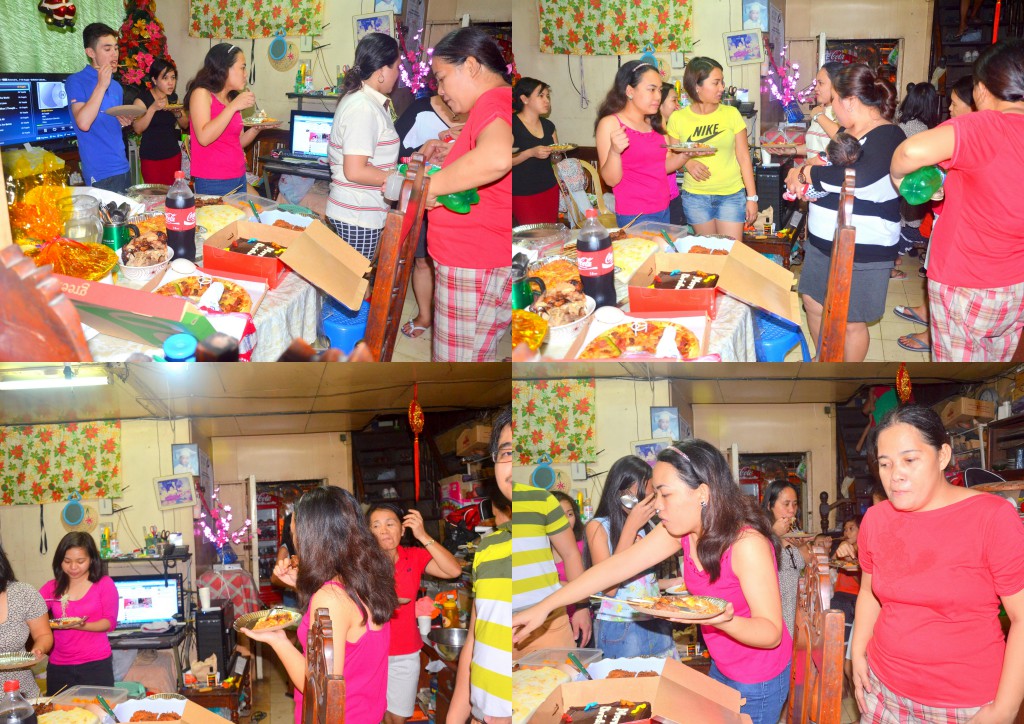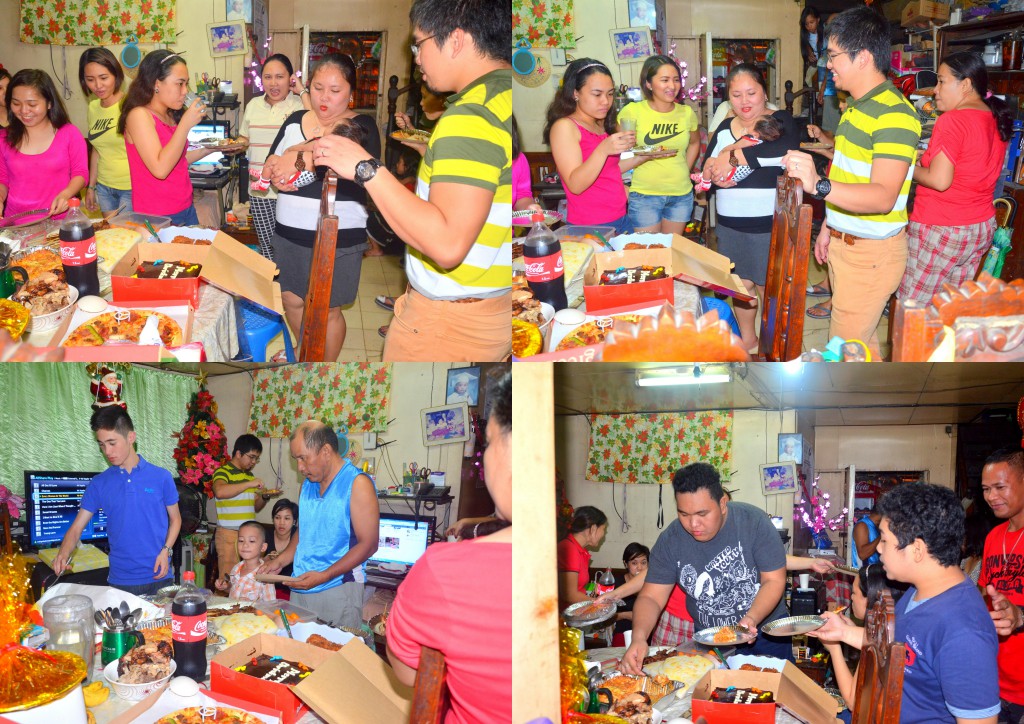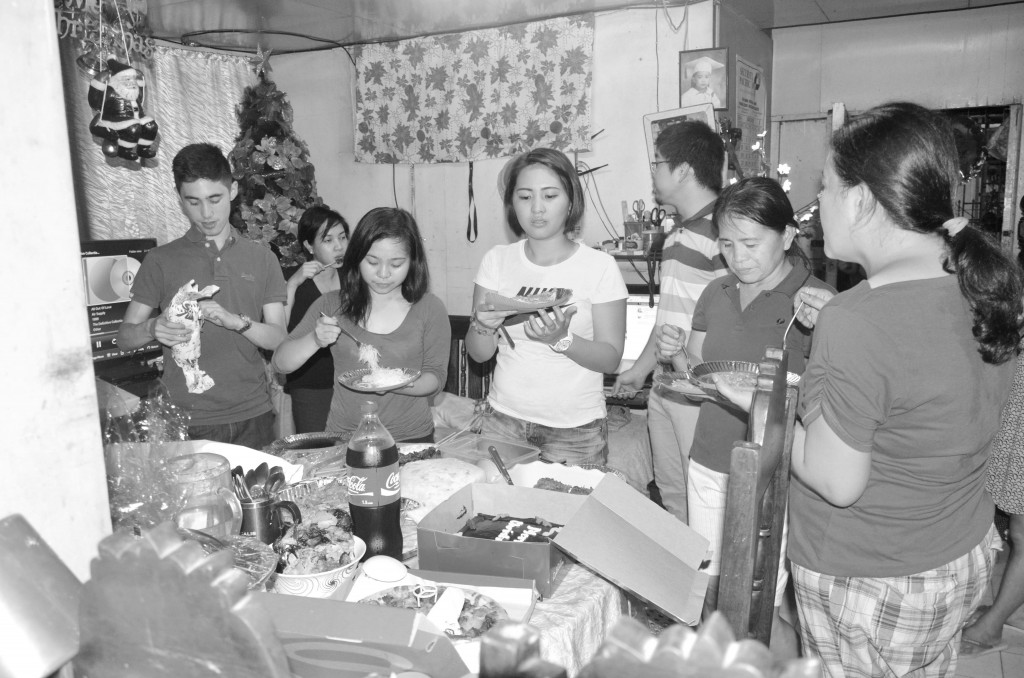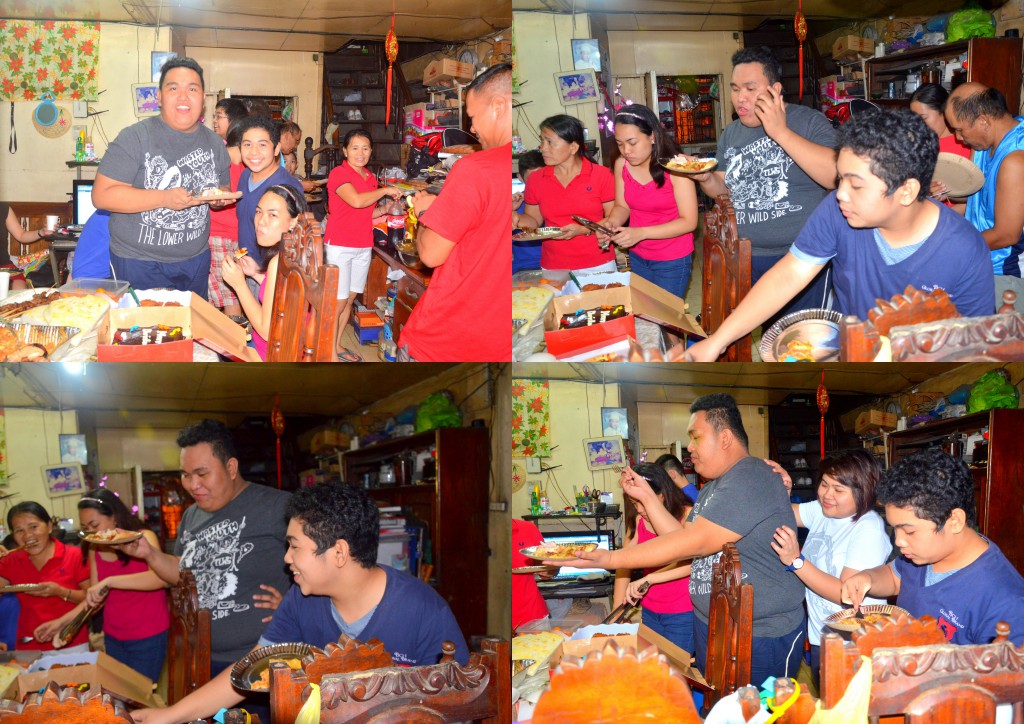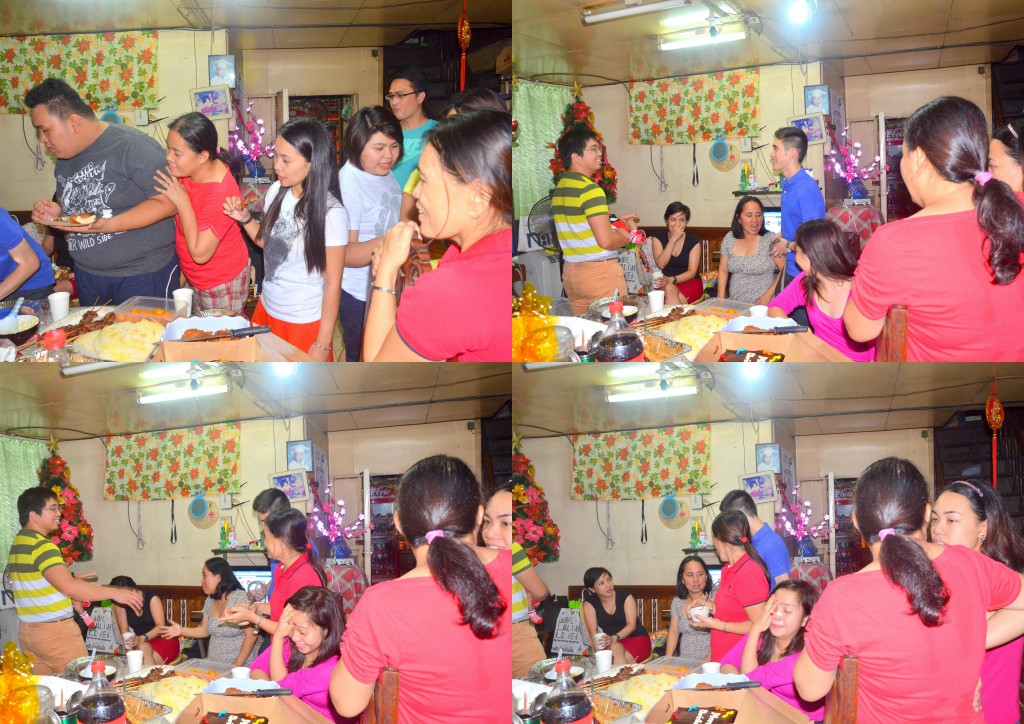 We were opening your Christmas gifts.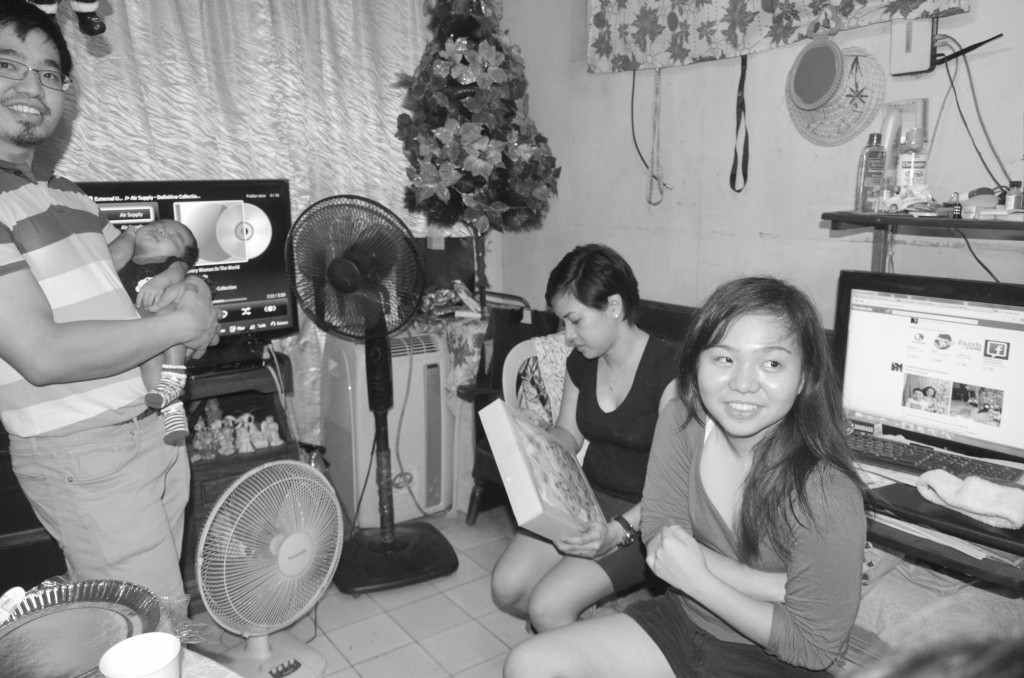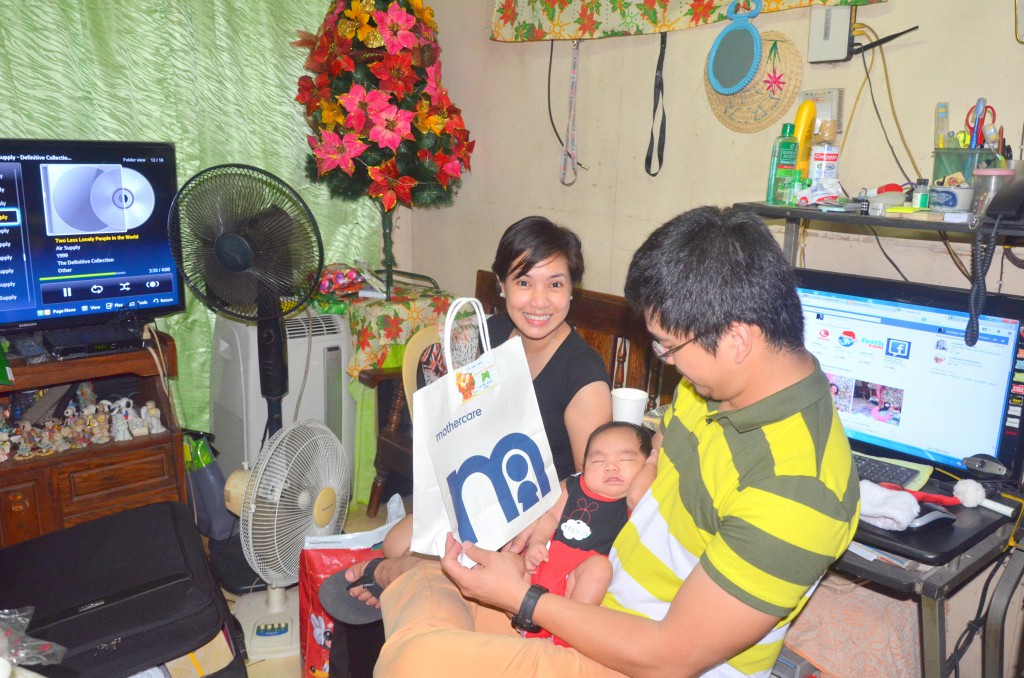 December 25, 2013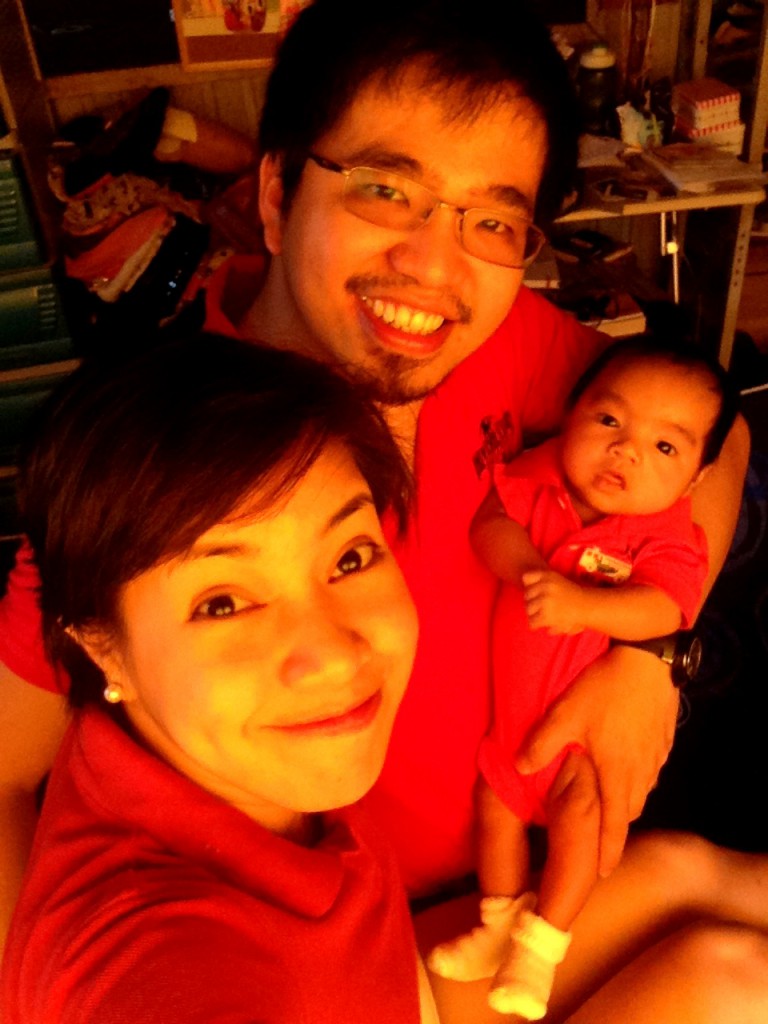 Merry Christmas! But remember anak that Christmas is not just for parties and gifts, but it's a celebration for the birth of our Jesus Christ.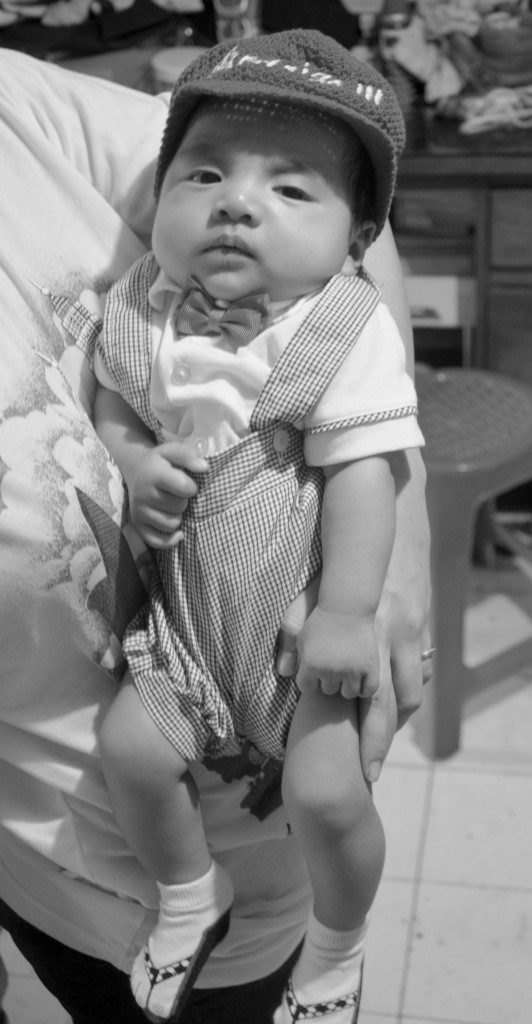 December 31, 2013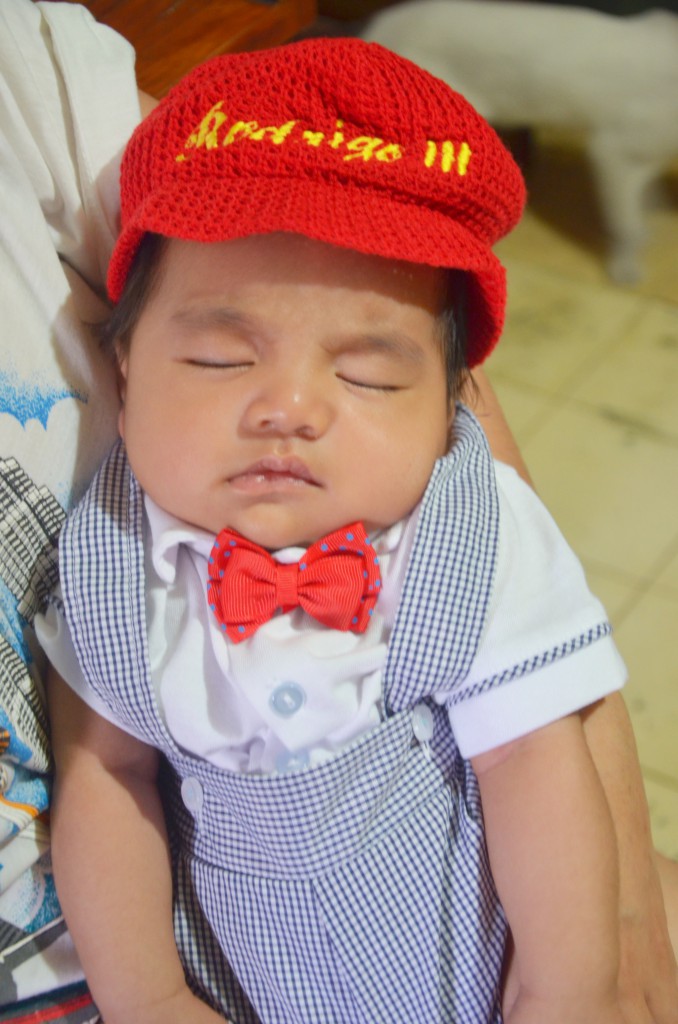 And then we went to Dasma to celebrate New Year's Day.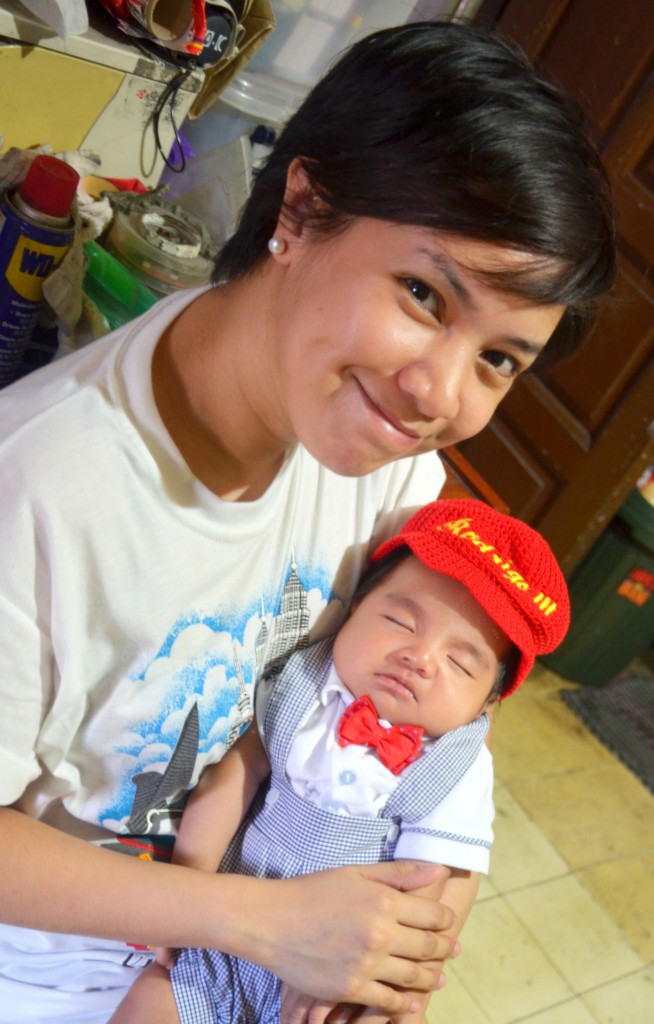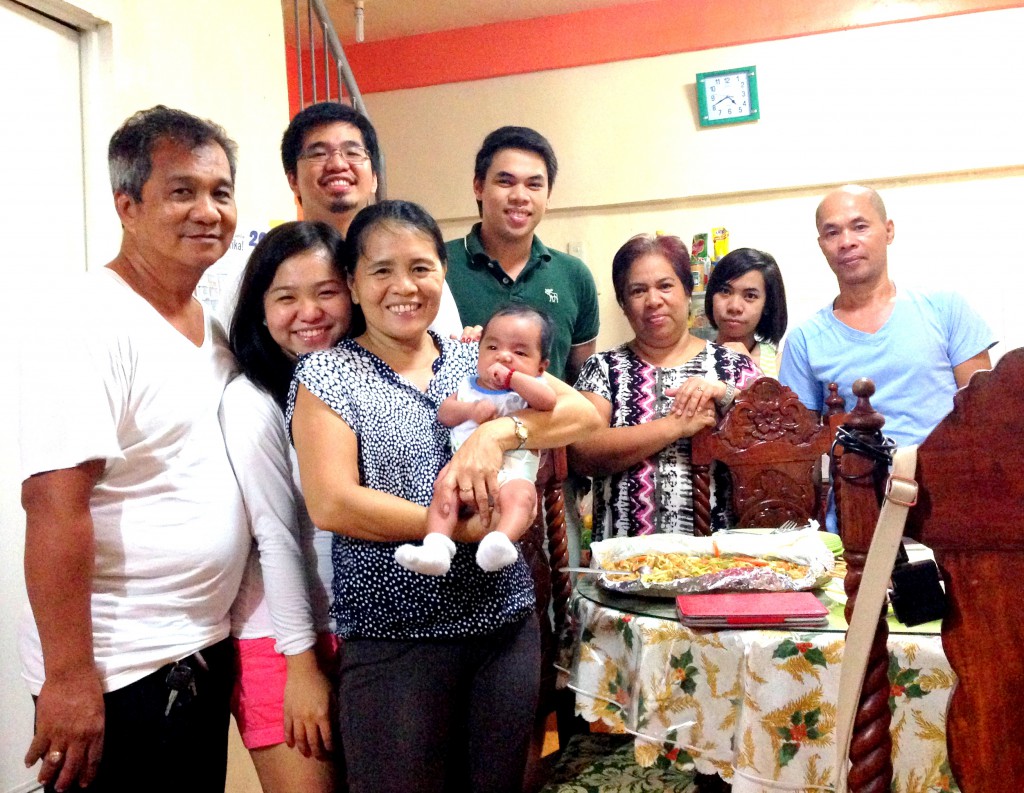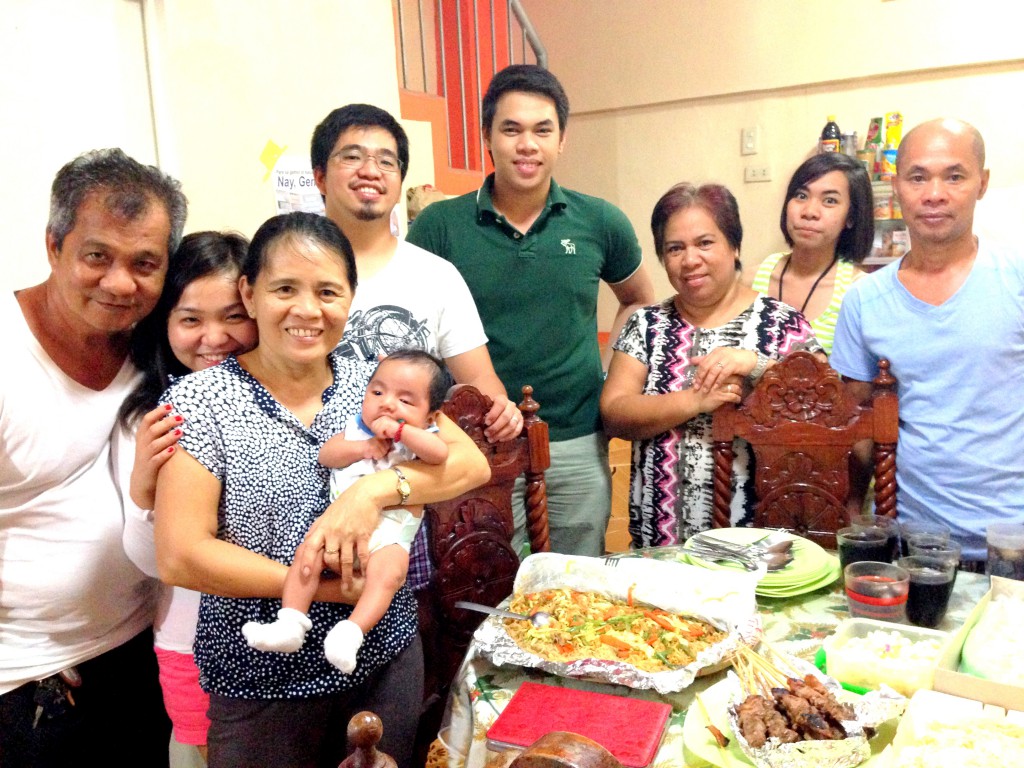 Not so much people on this gathering. It was just an intimate New Year's Day celebration with the family because we were also preparing to go back to Singapore on this day.
Dada and I were quite sad because we have to leave for work, but we know you are a strong boy and you'd understand. Happy 2013! 🙂