Hello guys! Kamusta?
A few days ago I've reposted my story , A Filipino nurse's journey on becoming a registered nurse here in Australia. So, tuloy tuloy na natin tong kwentuhang nurse habang wala pa akong work at may time pa! Kwento ko din next time pano ba ko nagaapply at anu ano mga usual interview questions. Bigyan natin lahat ng time yan! hehe!
Kwento ko muna yung bridging program experience ko. Madami nagtatanong pano ba yung process, ano ano requirements, mahirap ba, at sympre, magkano?? hehe!
Every bridging institution has their own process and requirements but basically they have almost the same documents to submit. The prices also varies depending on the school.
What I will be sharing is my IRON (Initial Registration for Overseas Nurses) / Bridging program experience at ETEA (Education and Training Employment Australia).
*Disclaimer: This is not a sponsored post. I am only sharing my personal experience. 😉
_____________________________________________________________________________
When I received the email from AHPRA of the refusal for registration and the referral to an approved bridging program, 2 things came out of my mind.
One, yehey! Finally, I will do the bridging program. Malapit nako maging AU nurse!
Two, (OMG! Ang mahal pala!)
To be frank, it would really cost a fortune. Pero eventually mababawi naman (daw). Not sure yet as I'm just starting my career here. 😉
Gawa din siguro ako ng kwento tungkol sa expenses ko prior to becoming a registered nurse in Australia? Mahaba habang listahan yun! ;))
Anyway, Aug 31, 2017, I received the referral letter from AHPRA. Prior to that, I was already eyeing some of the AHPRA approved bridging institutions here in Sydney. I initially wanted to enroll to ACN (Australia College of Nursing). Pangalan palang, "wow nagaral sa Australia!" hehe!
But I'm all for proximity. So when I learned that ETEA (Education Training and Employment Australia) was just half an hour away from my place (aba, winner!), I immediately sent an email to them inquiring for a slot on November 2017 intake. Unfortunately, they only accept 2018 enrollees at that time.
I was actually not in a rush to do the bridging right away so it was fine with me although I was aware that the IRON program might be changed to 6 months instead of 3 months. I carefully read the ETEA requirements especially the Required Immunization part, considering there is a recommended timeline prior to placement (period of training or duty in an institution, parang OJT). I don't know why I thought of completing the required documents right away… Maybe, and truly, I am guided by God, so I suddenly rushed to the GP to do the immunization check and do the serology blood test right away. The next day I did the Xray for TB test because I cannot get an early appointment for the Mantoux test. I also processed the Working with Children Check at the nearest NSW registry office and then registered online for the Police check.
When my serology test and X-ray reports are out, I sent an email again to ETEA along with the application forms, CV, passport details, and visa. After about 2 hours, I called ETEA to check if they received my application form for November intake. I mentioned to them that I have attached other required documents. I also told them that I am currently staying here in Sydney. Then I was surprised when they asked me if I can come for September intake. (hala ka!) It was mixed emotions. Natuwa kasi wow may slot ako! Nagulat kasi ambilis, agad agad! Nalungkot kasi, oh no, sino magaalaga kay Marshall. Natakot kasi ang mahal ng babayaran, san ako kkuha ng 15,200 aud (this was the IRON bridging fee back in 2017)?! At kinabahan kasi school time means study time, at serious ito kasi sayang ang bayad. haha!
So I called Dada to inform him that I will do the bridging in the next few days. Likewise, he was totally shocked. Parehas kaming ayaw pa sana. Hindi namin naanticipate. Pero God has his plans. I prayed for the best option. Eventually, I agreed to go for September intake. Thank you Lord, I made the right decision.
My biggest dilemma before the bridging (aside from the payment, hehe) was to look for someone to take care of Marshall. Not enough time to look for daycare. Fortunately, we were very thankful to Tito Billy and Tita Edel who have also kids and agreed to look after Marshall. Medyo complicated lang ang situation. To cut it short, Marshall and Dada stayed in their place which is quite far away from ours. Ang ending, weekday LDR (long distance relationship) kami. Mahirap… Lalo for a 3-year-old. Although he has playmates there, I know it's hard for him especially during times when Dada had to work night shifts and he (prefers) stayed alone in the room of another family's house. Sabi ni Tita Edel, madaling araw nung chineck nya si Marshall magisa, (night shift si Dada) umiiyak pala, hindi na lang nagsasabi. Sinarili na lang nya siguro yung lungkot nya para hindi kami magalala. (Ayan na naman ang isa sa mga Maalaala mo kaya moments ko, hehe. I am still teary eyed whenever I remember those days haha!).But during weekends, we made sure that we had family time, although I know Dada was also tired driving here and there. Love you two!
Anyway, I was quite anxious during my first day, but when I saw Filipino faces, I became at ease. And there were Filipino Instructors too! I felt at home.  Parang Pinas lang! 😉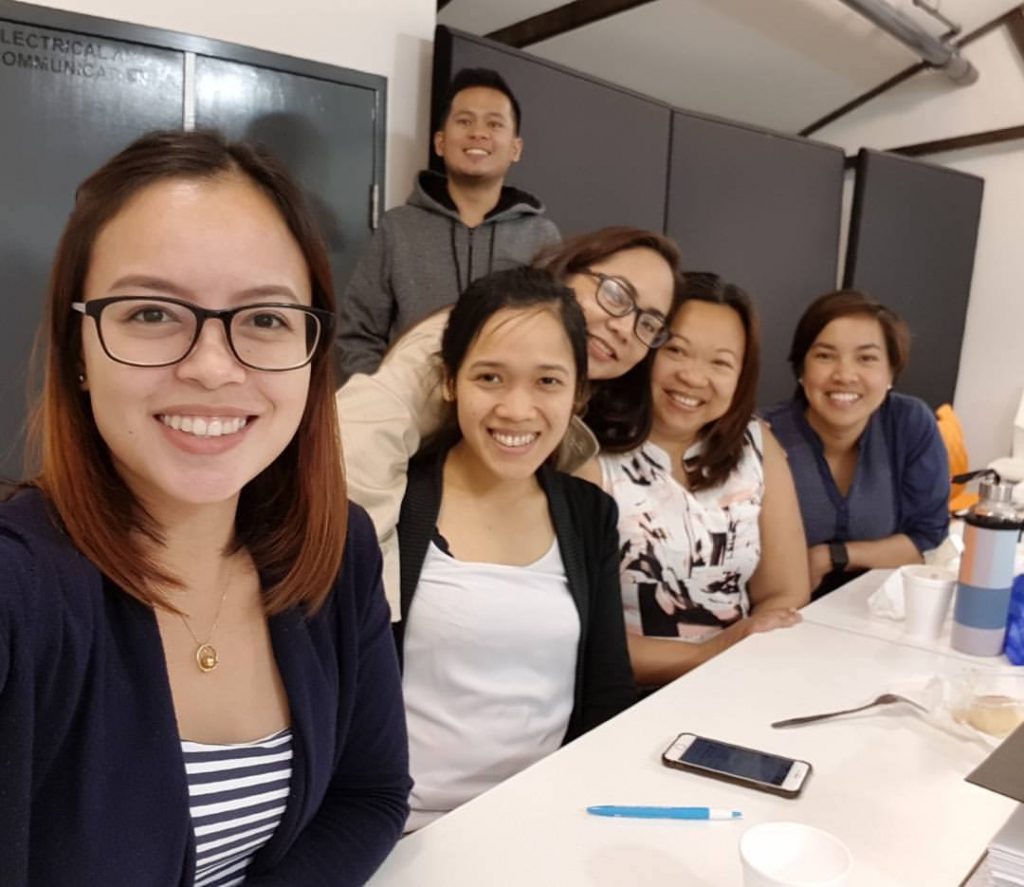 Our IRON program class started 8 am – 5 pm daily from Monday to Friday. We have breaks in between and there are tables and chairs outside the classroom where you can eat. I always brought baon with me. (tipid mode, hehe). But there are cafe's nearby the place where you can buy some snacks and lunch. Complimentary coffee and tea are provided. There is also water dispenser so we just brought water bottles. In the middle of the week, we have study day which we can choose to come to school and study there or stay at home and do our own research and complete the tasks given including Case Study. There are computers at the center which can be used. Wifi password is also given to students.
During the IRON course, we have assessments like Hand Washing, Basic Life Support, and some more important nursing routines. Handouts are given to us to read beforehand. Medyo toxic lang yung medication exam because you need to have a 100% score. If not, you have to retake the exam but you only have 3 tries. Meron din naman munang practice test before the actual one and the instructors would really explain it thoroughly. Tip: Just read the question carefully and don't overthink.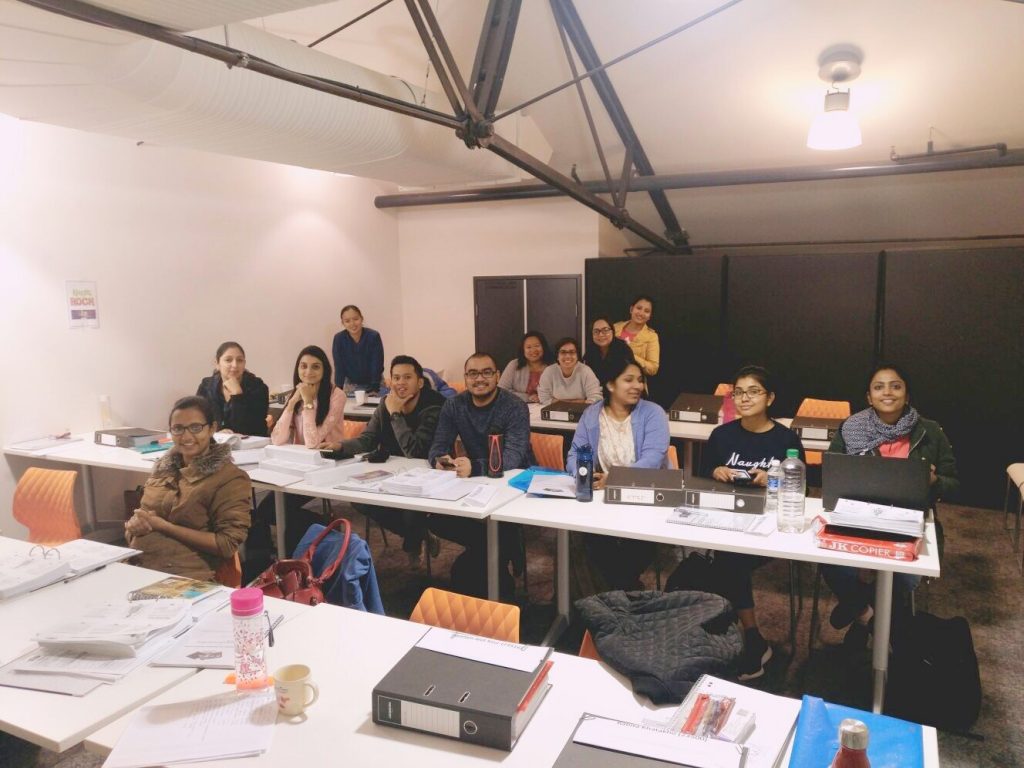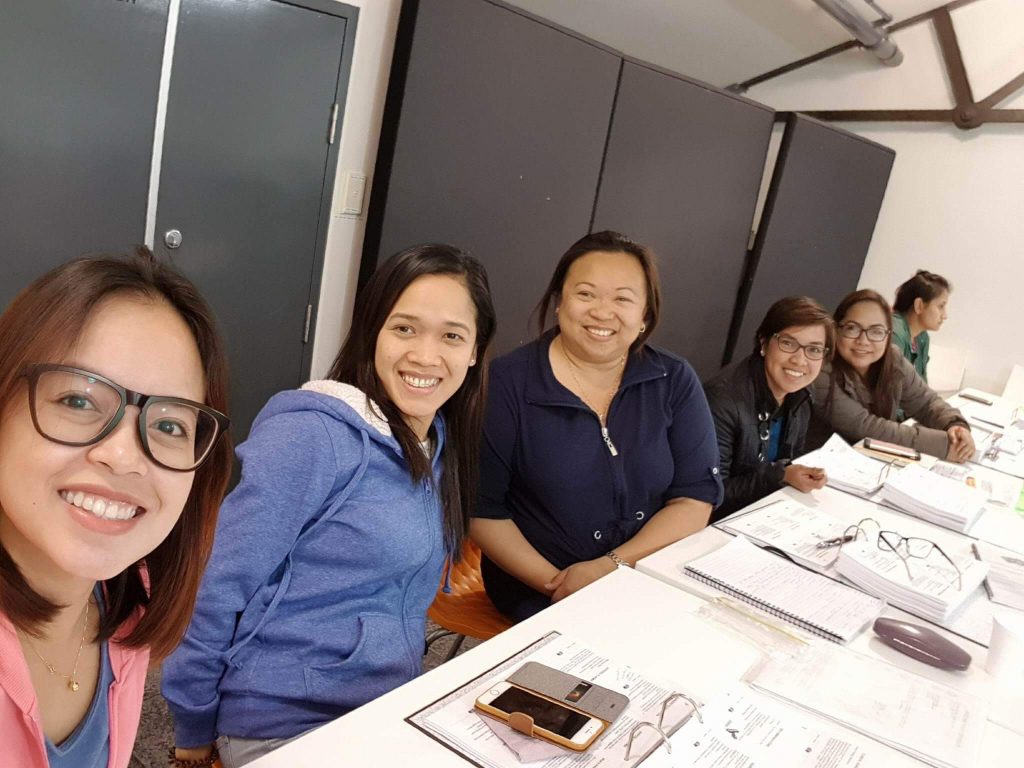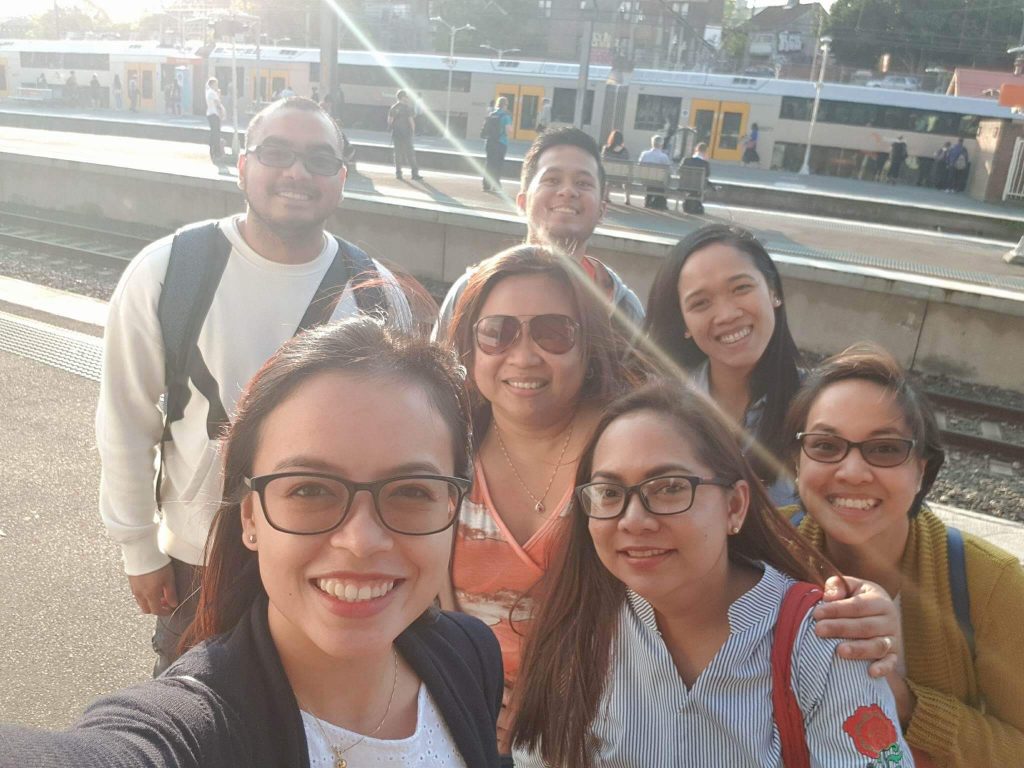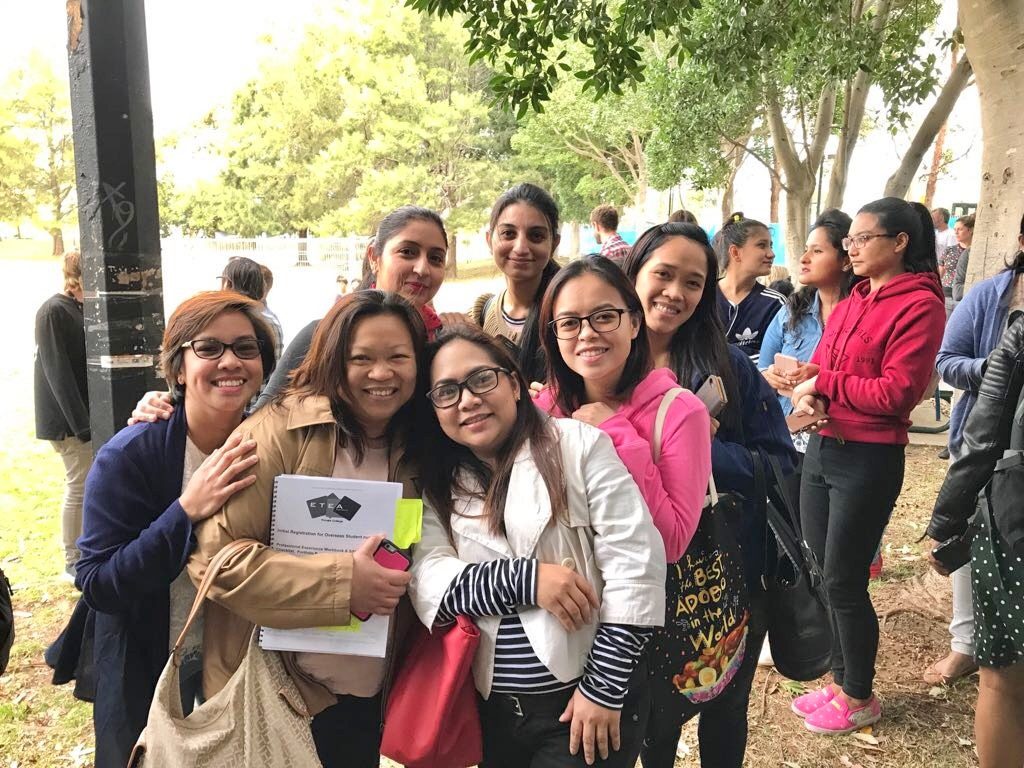 Since this is a course of overseas nurses, our class comprises of students from Philippines, India, and Nepal. I believe everyone got along very well. The course did not feel difficult at all. It was more of fun learning the Australia Health Care System.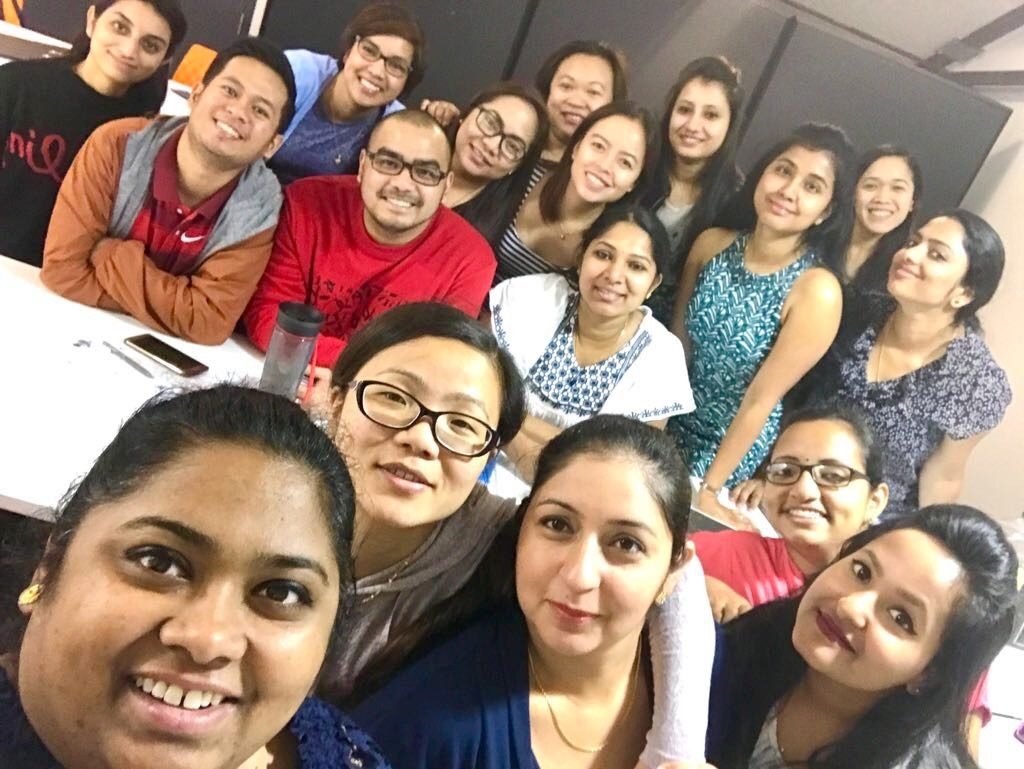 And to my surprise, it was already the last day of our IRON program lecture. Honestly, nakakakaba sa umpisa pero dko namalayan tapos na.
And we're on to the next step… Bridging Program placement. (isa pang nakakakaba,hehe).
Each student received an email regarding the placement details including the institution and the starting date. I was assigned to Campbelltown Private Hospital which is almost 2 hours travel by train from my place. (Nakakahaggard ang byahe, pero cge lang.. Matatapos din naman.. hehe )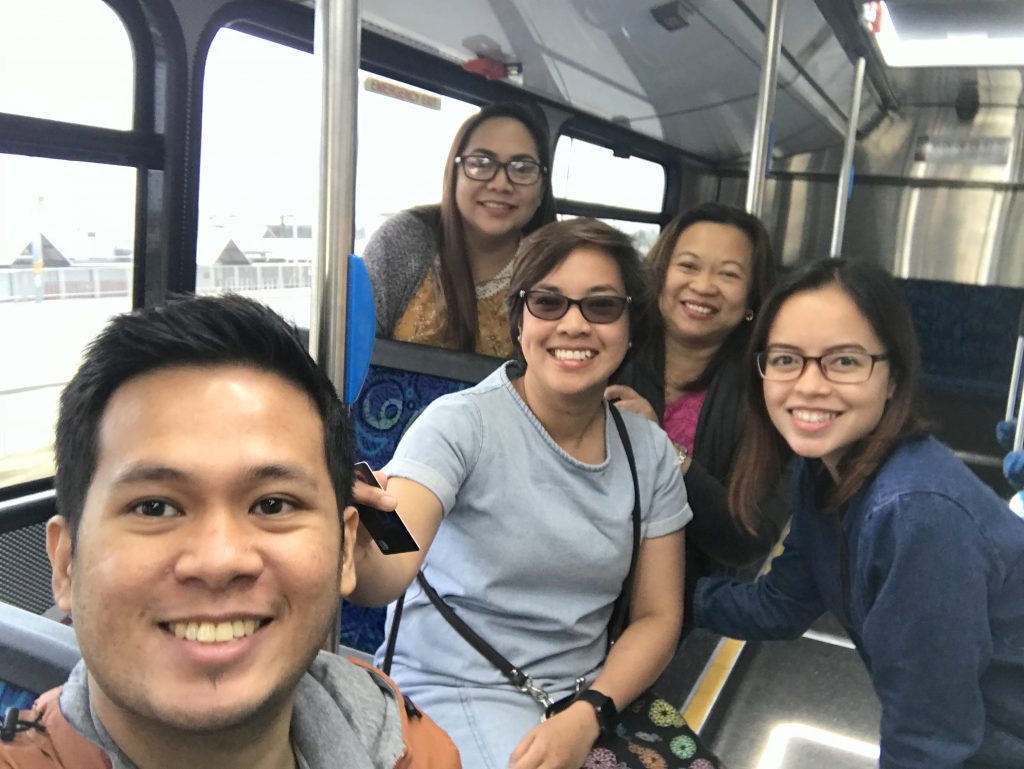 Before our placement, we surveyed the place a day before to make ourselves familiar with the route. We had no issues at Campbelltown Private. Our clinical facilitator was kind. We had weekly reviews to know what were we looking forward and what we need to improve. Staff were very friendly and accommodating.
I stopped working for almost 2 years so I was really anxious about the placement. Ultimo pag take ng vital signs kabado ako. haha! Pero ganon pala yun, kapag nurse ka na talaga, kahit gano pa katagal ka natigil sa work, automatic na babalik yung kilos mo, yung rapport sa pasyente, yung prioritization, yung critical thinking etc, etc,.. haha, kakatuwa lang!
The other thing I was thinking during the bridding program placement is how would I act as a student nurse. Do I always ask a buddy nurse to accompany me? Or would I do it on my own? Personally, during the first few days since I do not know yet the system and the routine, I observed first. Kahit Vital signs observe muna ako.. I did not want to act like I know everything because honestly, I don't. We are all there to learn the Australian health care system.
Eventually, when I learned the task and I feel confident that I can do it, I did it on my own, with the permission of the buddy nurse, of course. But I only did simple tasks, like taking obs, changing linens, and other things which I know I will not be in trouble and tasks which are indicated in the handbook that I need to accomplish before the placement ends. Those things that I have not yet encountered here in Australia, I always asked the buddy nurse to do it and I'll just observe. But of course, each hospital has their own policy that differs from the others. Have initiative, but be cautious. Contrasting noh? You'll know what I mean when you get there! 😉
I was rotated at the Day Surgery Unit, Rehab Unit, and Surgical Ward. Routines may be different but I was thankful that I get to experience to work with all of those units. Though at times, it was quite tiring and overwhelming, but all in all, it was a good experience.
All smile during our last day of placement. 😉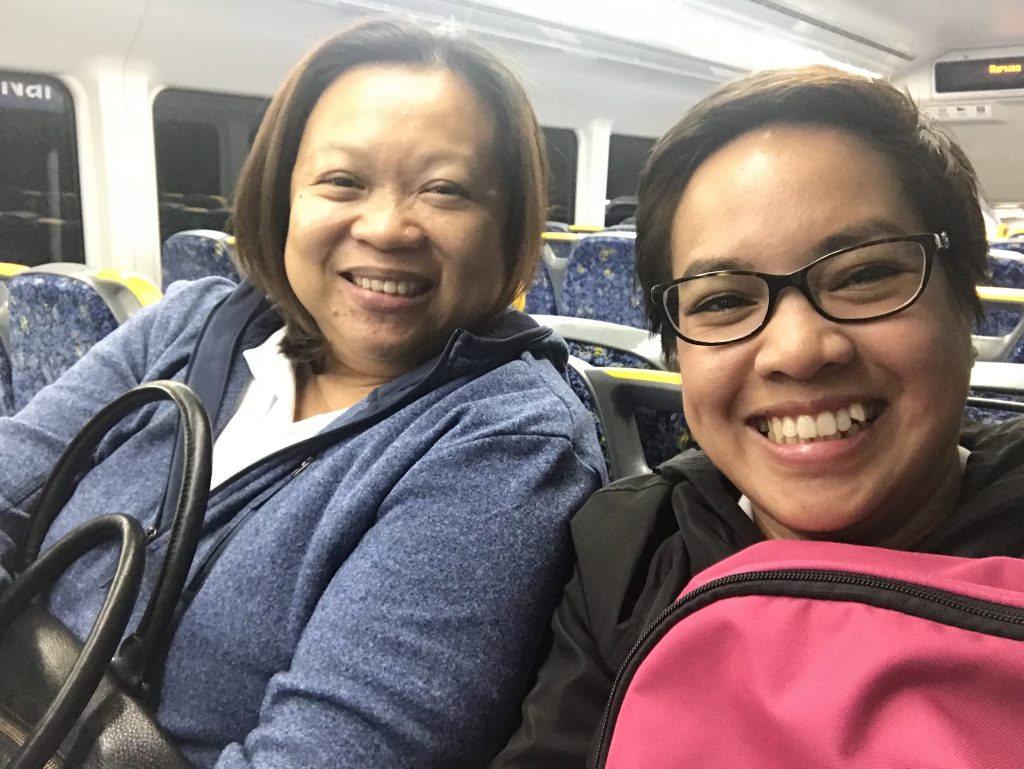 ETEA may have drawbacks especially the turn around time for placement date (during my time), but on a good side, the staff were very friendly, instructors were very knowledgeable, at.. may pa-toga! Woohoo! 😉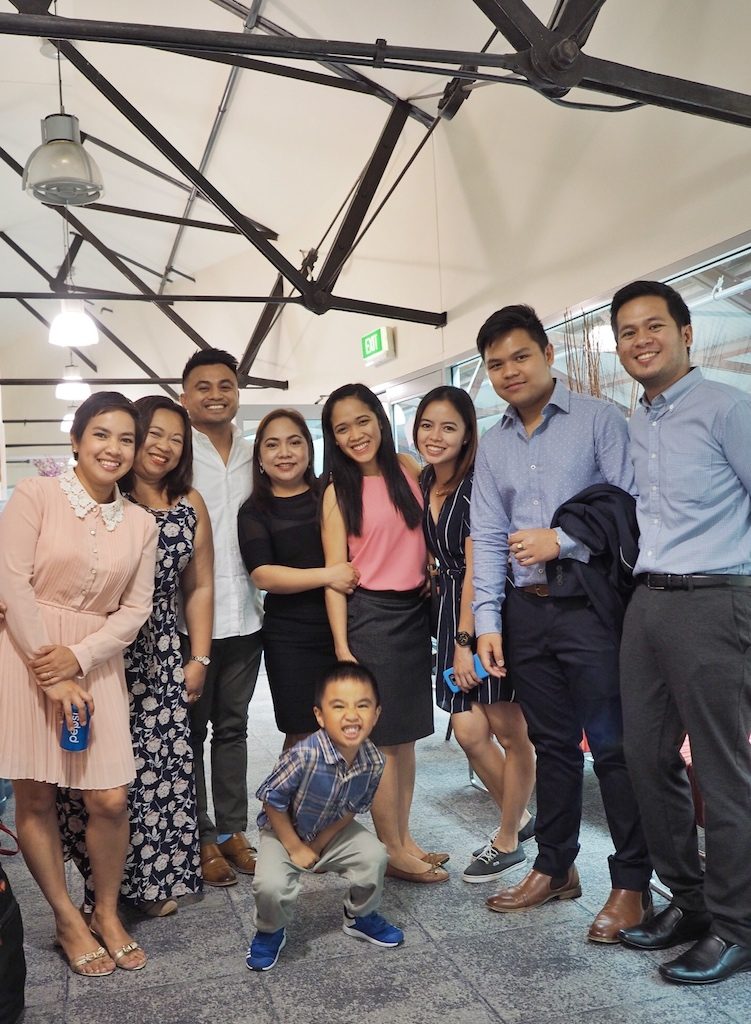 Again, please note that I am not promoting any school or something.. Just sharing my personal experience. 🙂
I feel so blessed that I get to be with these people during those days that I felt anxious and confused on this bridging course. The IRON program wasn't that bad after all cause we made it enjoyable in our own little ways. We were once strangers, but now, we are already a part of each other's journey on becoming a Registered Nurse in Australia.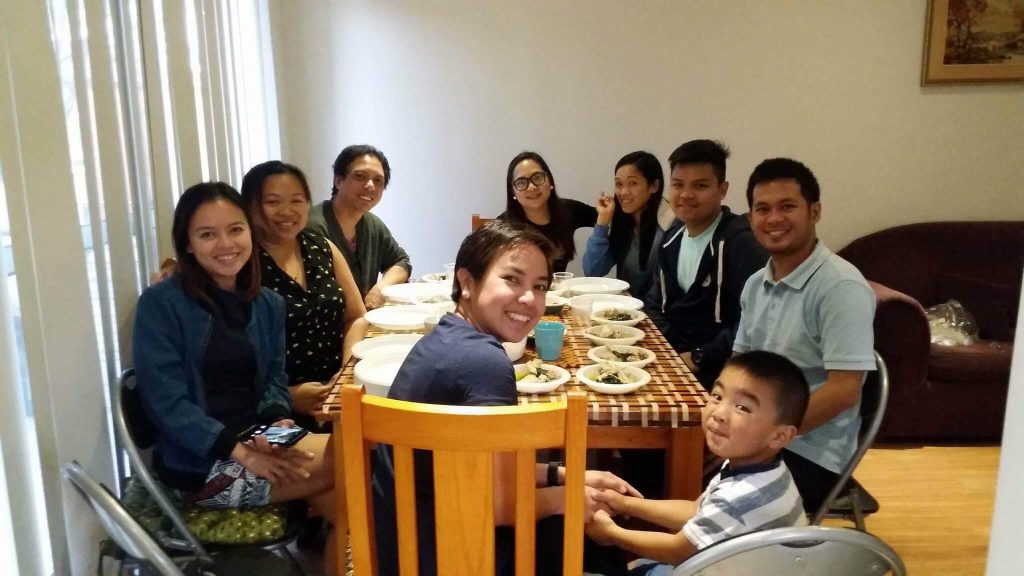 Good luck on our future endeavors, Titas and Titos! Till we meet again! 😉
Namiss ko kayo guys! Magtayo na lang kaya tayo hospital at dun tayo magwork lahat?? :))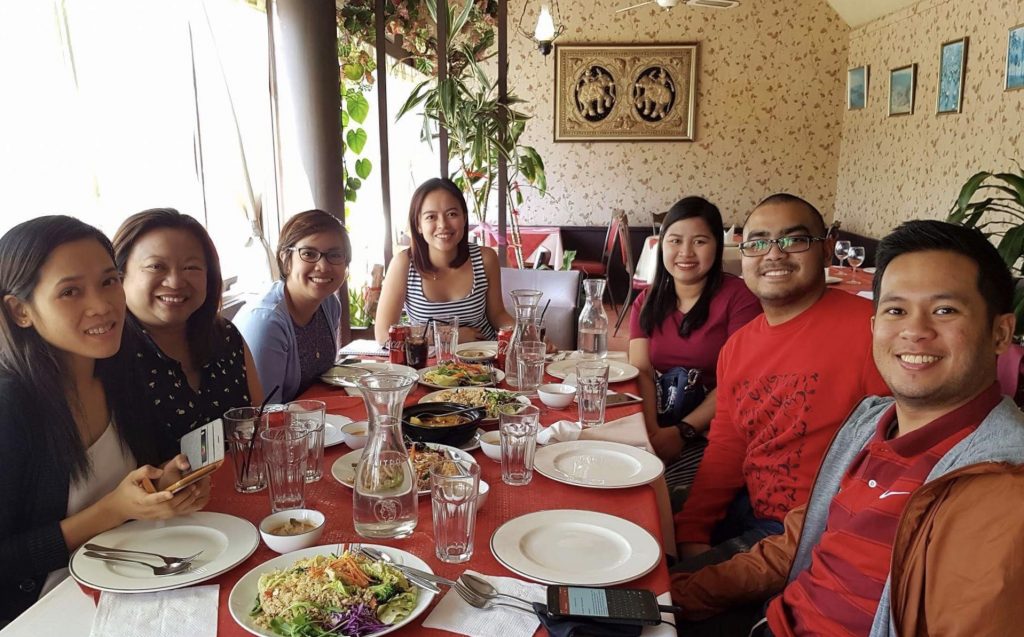 Hebrews 13:1-2 Let brotherly love continue. Do not neglect to show hospitality to strangers, for thereby some have entertained angels unawares.
*Some photos grabbed from Alynn 😉
To my fellow nurses who are just starting their journey, good luck guys! Hoping for a favorable journey to all of you! 😉
Here's a video of my journey on becoming a Registered Nurse here in Australia!
Keep updated with our family stories by liking our FB page – Click here! 😉
Likewise, you may subscribe on our YouTube channel by clicking this link!
Thank you for taking time to read this story. Feel free to comment for any questions and other topics you might want us to share and we will try our best to reply as soon as we can. 😉