It's been awhile! So many stuff happened this past few months! And the biggest of them all– we're married!!!
Weeh! I'm glad everything went out very fine after all the issues.
I'm very excited to share how it went well. But let me tell you first what we went through before the success.
Last April, I and Rod went back to the Philippines for a short vacation and as well as for our families to have the chance to talk regarding the wedding and pregnancy. So, it was decided that we will pursue the civil wedding in Singapore. Both our families will be coming there to celebrate with us. Unfortunately, there was a problem with my mama's birth certificate so she wasn't able to process her passport. We already planned to do it by 2nd week of June because of some other reasons, so we cannot delay the date. It was quite sad but we need to stick to the plan. That was our first dilemma.
When we came back to Singapore, I and rod started to process the civil wedding or the Registration of Marriage as what they call it here in Singapore. At first, we thought the process was easy because we just need to file it online.
Upon browsing the site, it is quite complicated. It took us a number of days to understand the process of the filing of marriage. And by the time we have understood it, the date we supposed to celebrate it was already fully booked! We planned it June 8, but the earliest available date they have was in August! Ok.. there comes the 2nd dilemma.
I needed to call the Registry of Marriage directly to confirm with them if June 8 was already fully booked. And yes it is! but.. We can still do the civil wedding on the date that we wanted if it will be done outside the Registry of Marriage Office. Meaning, we can celebrate it anywhere on the date that we wanted! yeah! problem solved!
So we have already fixed the date and we have decided to just do it at home so our family and friends can also witness the event. But we need to find a Solemnizer. And that was our 3rd problem. We had trouble finding a Solemnizer. We tried to search for a catholic priest to solemnize our wedding, forgetting that Catholic priest does not solemnize wedding if not done in Church. So we searched for other solemnizers. It wasn't that easy to find one because several of them have appointments during the day we wanted. Fortunately, we found a grass root leader (community volunteer) which is available on that day.
After a week, we have successfully filed our notice of marriage.
So our next target was to buy round trip plane tickets for our families to come here in Sg for our ROM. Honestly, we were worried that the ticket price will not suit our budget. Luckily, the price was just enough! Enough for 6 of them all.
Apparently, there was another issue with booking the plane ticket. The passengers need to show the original credit card that was being used on the booking. But the card we need to use was with us here in Sg. So we needed to look for another card we can use. In the end, we just remitted the money for booking and my sister-in-law was the one who booked the tickets then paid it through g-cash.
Whew! Quite a lot of dilemmas, but thank God everything was settled.
Ok, so Registration of marriage was settled. Plane tickets were settled as well. Then, only few days left before the wedding. We have already listed the names of the visitors. We also listed the food to prepare and the food to order. But we have not prepared any decors yet. It was only a civil wedding so we plan to do it simple yet memorable.
My sister-in-law Tetet helped me with searching some ideas for the decors. She also did the shopping for our wedding attire, together with our self-acclaimed personal stylist Chedah, cousin-in law. My sister Jhen brought some balloons for additional decors.And here it goes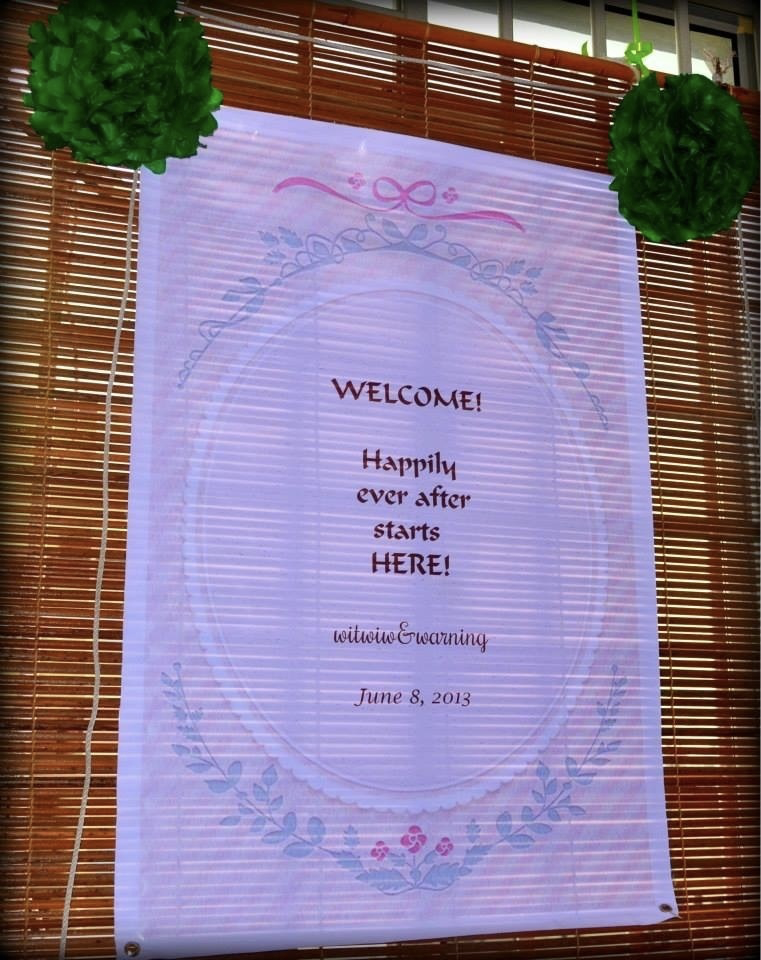 I printed some of our pictures during our 3 years as boyfriend-girlfriend. It was printed in black and white and pasted on a green cardboard. The format of the images complements a heart ( if you can notice it, hehe)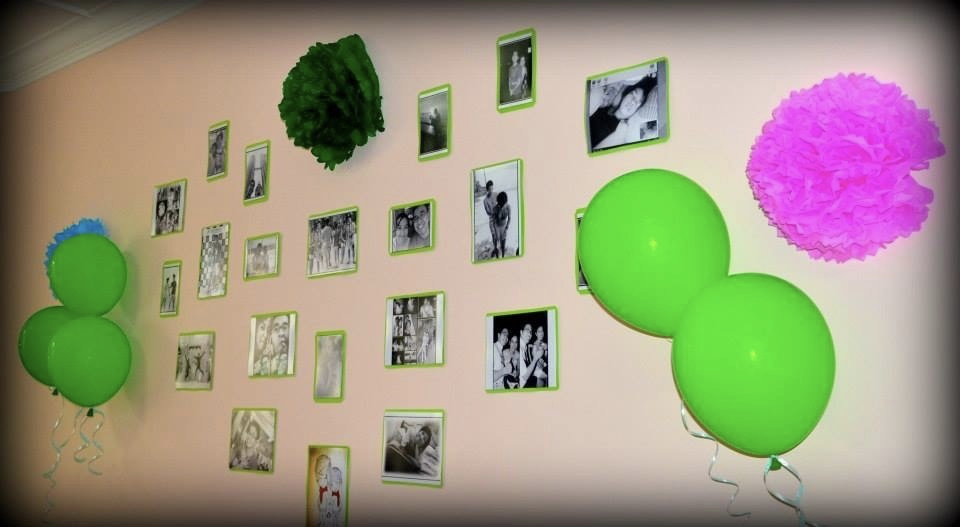 I and Rod were surprised seeing the souvenirs brought by Kuya Mark (brother-in-law) and his wife, Ate Leah.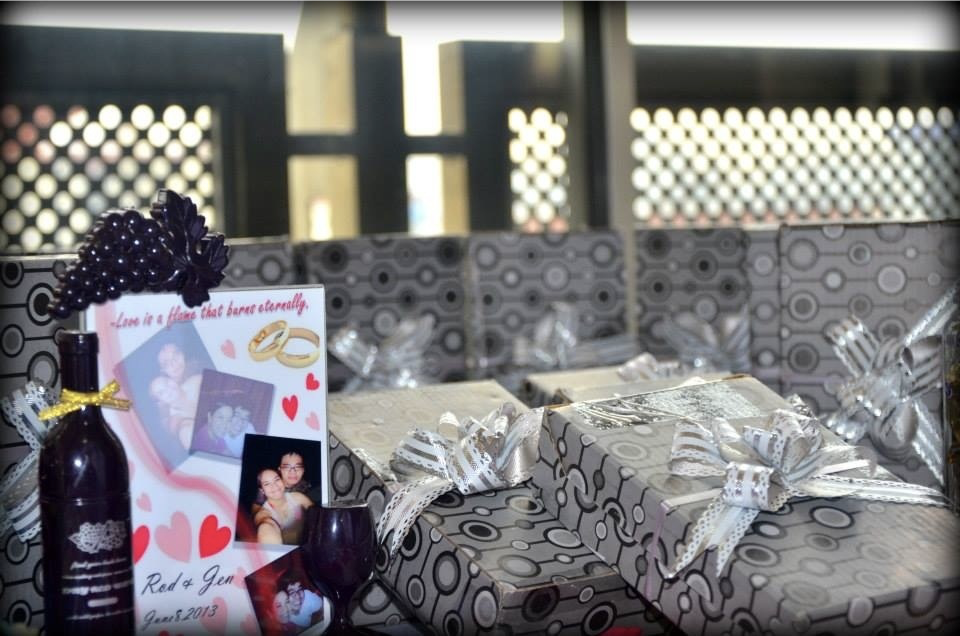 The ring, marriage certificate, and bouquet.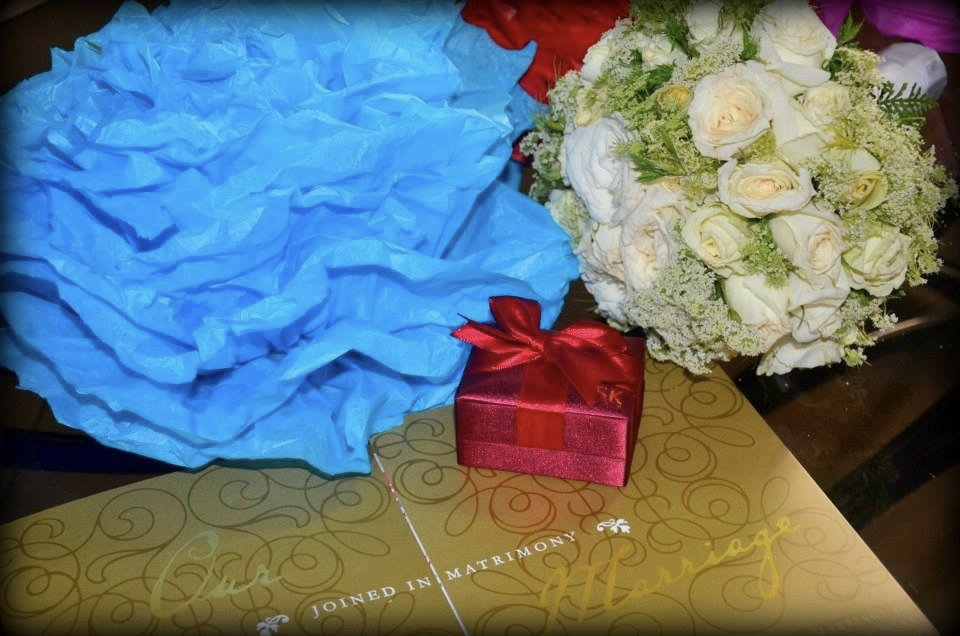 The cake and cupcakes were brought from the Philippines.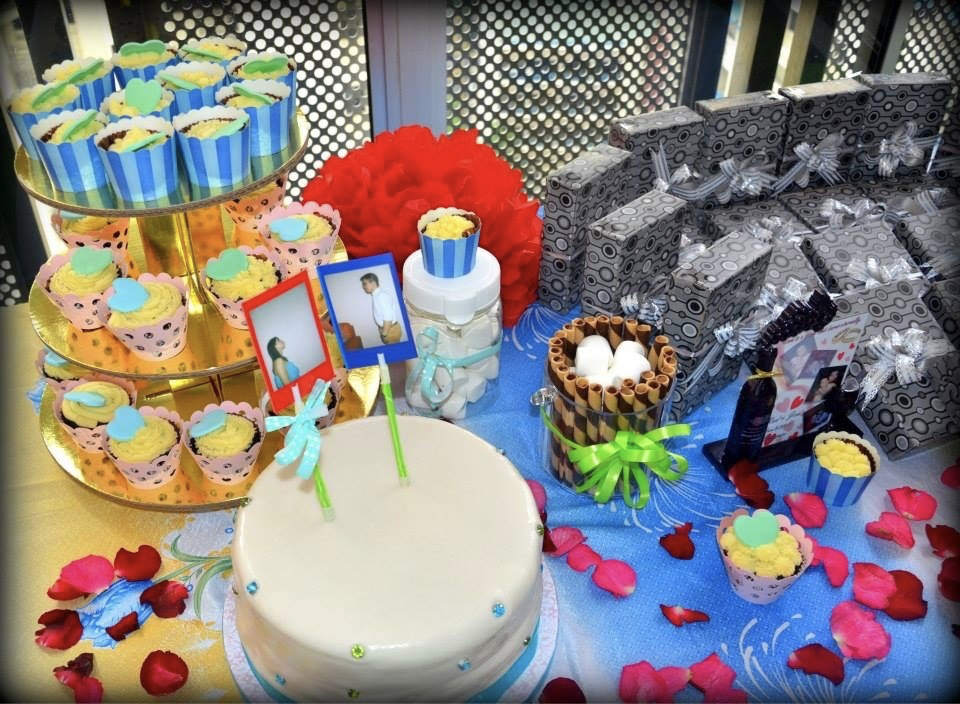 Basically, our color motif was blue and green.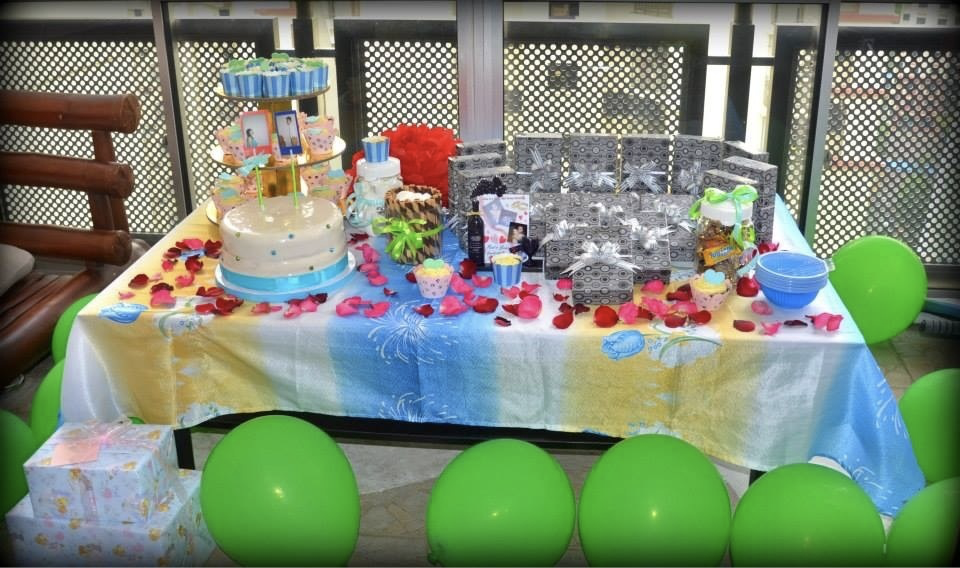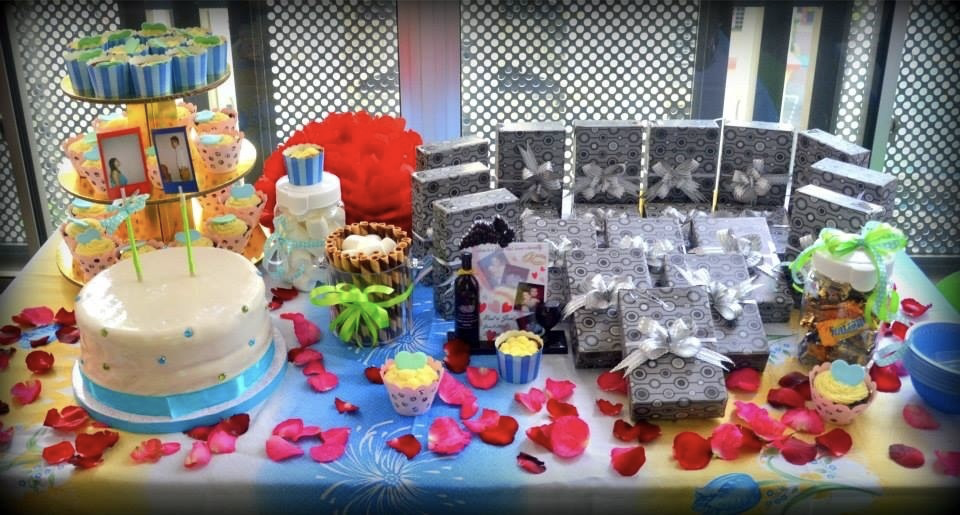 Food was cooked with the help of Nanay, Ate Leah, Papa, and our housemates Cat and Tres, and of course, yours truly 🙂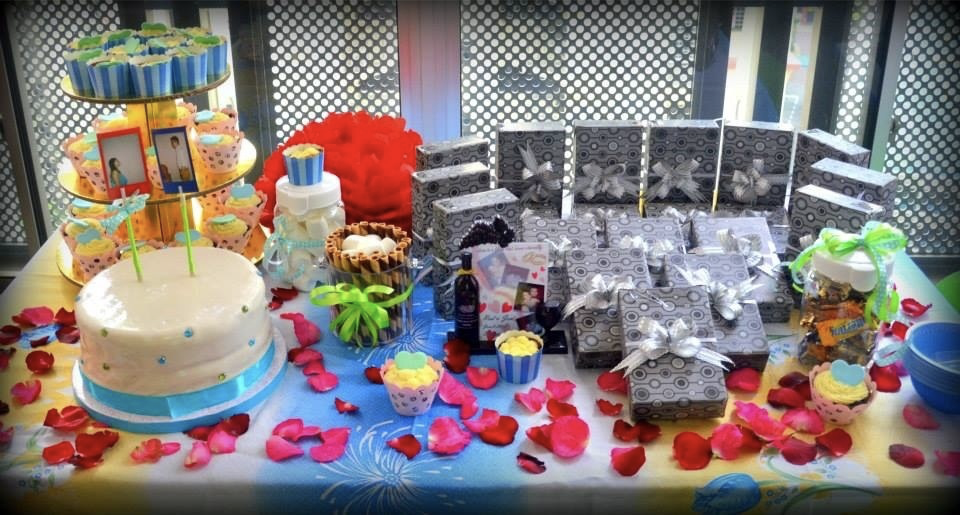 Some of the viands were pre-ordered.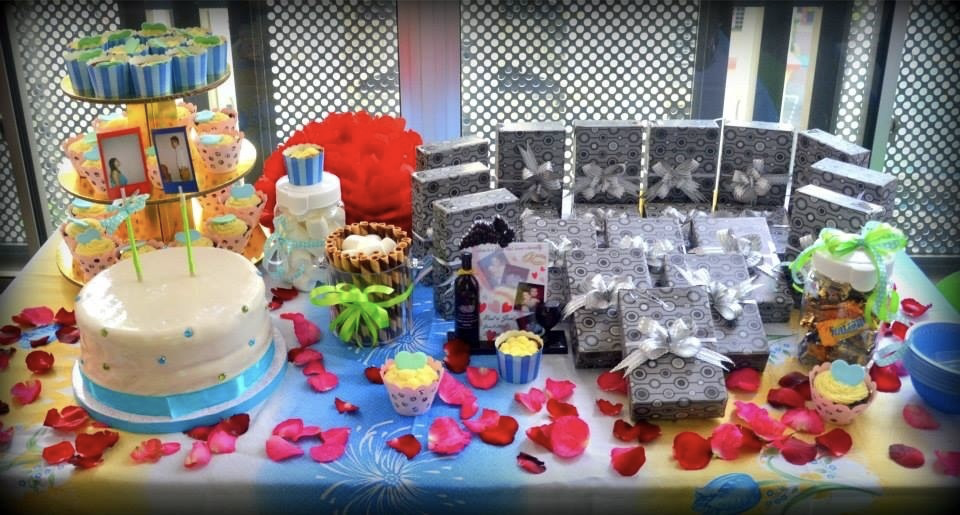 The ceremony was very fast. Within 5-10minutes, it was done. With our parents and the Solemnizer.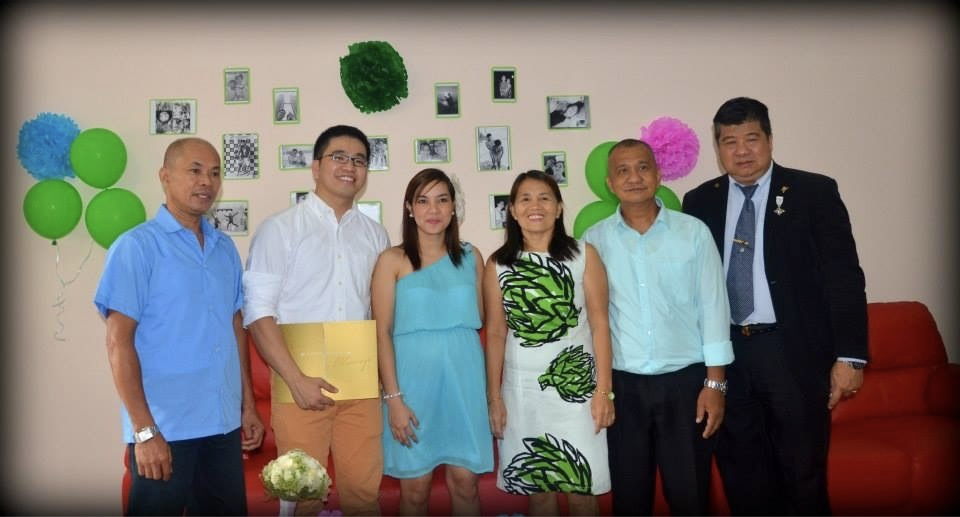 As I told earlier, mama was not able to come because of passport issues. My younger brother Jayson, decided to accompany mama.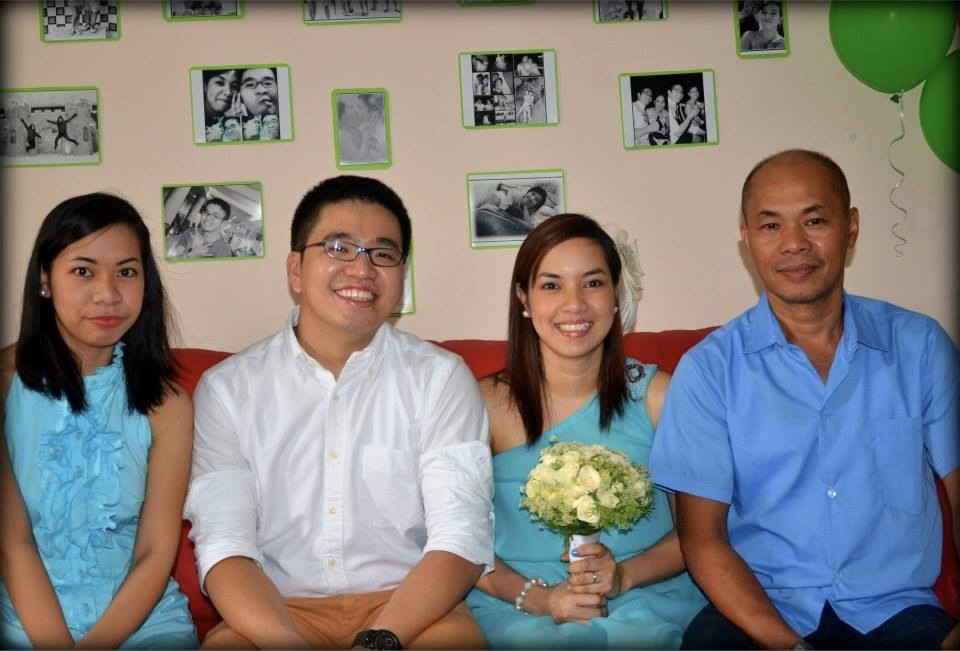 With my in-laws.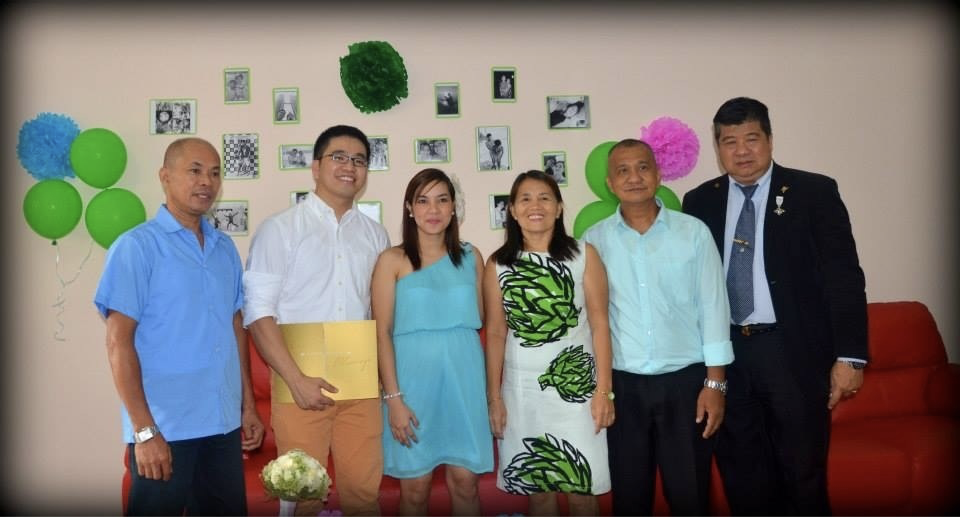 The Uboñgens. My second family.
Some of the pics with our friends and colleagues.It was indeed a simple, fun, and memorable event of our lives.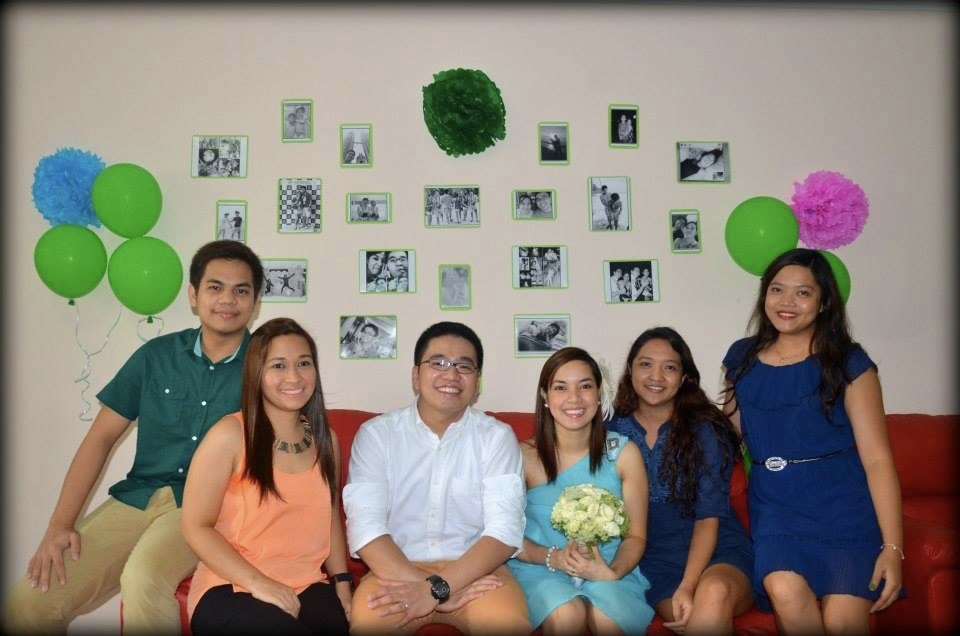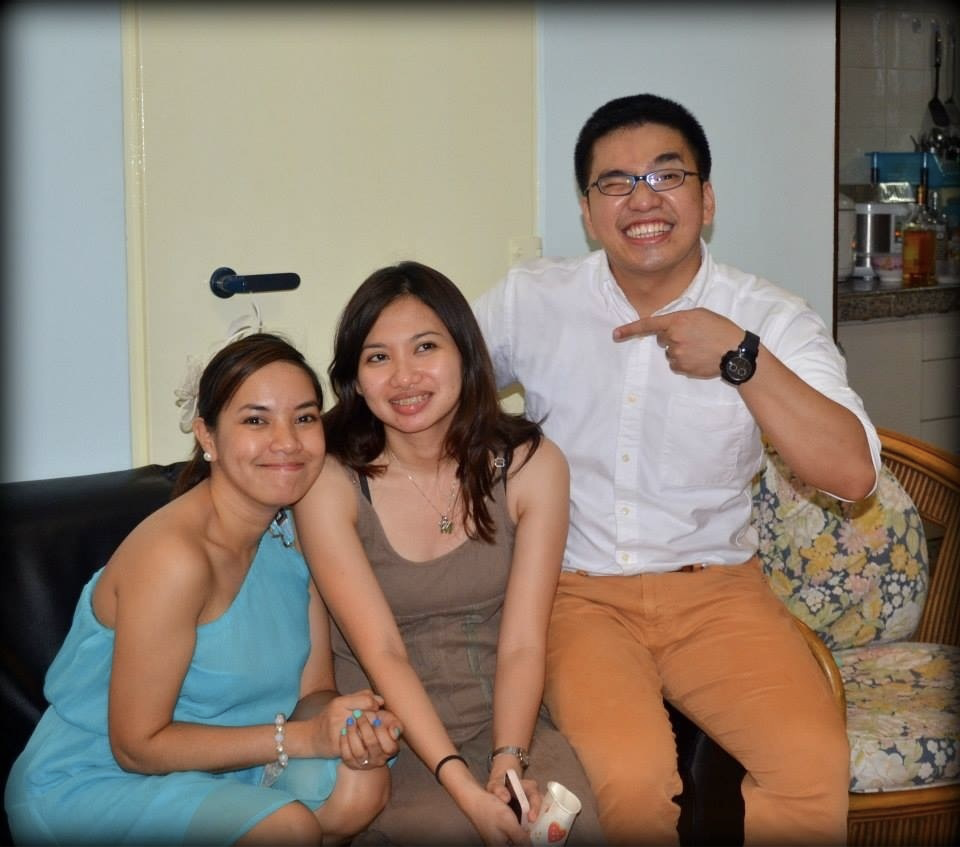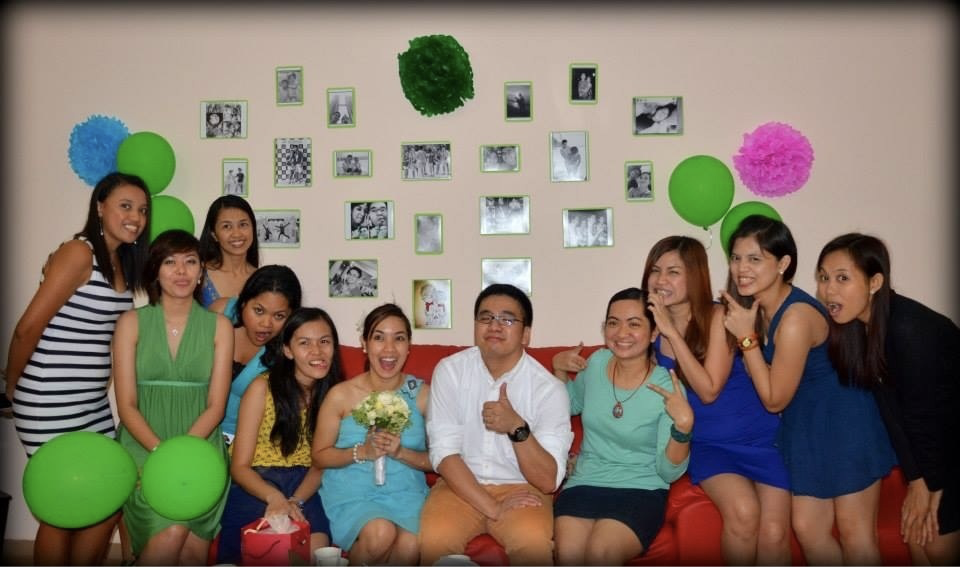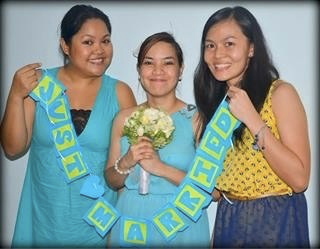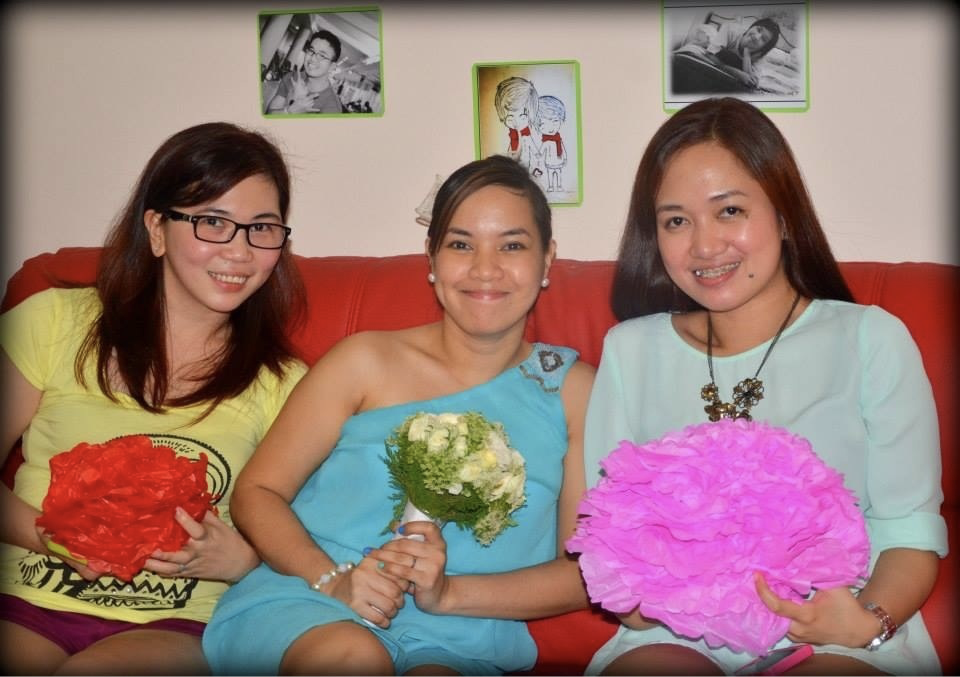 It was indeed a simple, fun, and memorable event of our lives.