Hello guys! Kamusta?
March na! Goodbye summer! Hello autumn!
Matatapos na ang first quarter. Ambilis! Akalain mo, naka 3 years na pala kami dito sa Sydney nung January.
Sige, ikwento na natin yan!
This is a brief story of how a Filipino family started their journey in Sydney. We will share the things we considered as a family when we moved from the Philippines, and from Singapore to Australia. We will also discuss the things that we missed to plan and did not expect when moving to Australia.
After almost 6 years of staying in Singapore, I still can't believe that we are already here in Australia. I was a nurse in Singapore – Click here for my journey as a nurse in Singapore.
Seems like yesterday when we were just eyeing this country (since 2015). But it did not take long before our prayers were answered. God really knows what our hearts' desire. Sabi nga ng spiritual mentor namin na si Pastor Jeff, "God will give it to you in His own timetable".
And truly, He keeps His promises. We arrived here last January 7, 2016. We were blessed to come here after Christmas and New Year. O diba, may pabonus pa talaga si Lord samin. Pina-spend pa kami ng holidays with our families.
This was our first time traveling to Australia. In fact, it was our first 8-hour trip. Although our flight was 6 hours delayed, we were still very thankful that we arrived safely and no other hassle. Smooth talaga…
We were welcomed by Tita Alma and Tito Ed whom we stayed during our first month in Sydney which by the way if not for the help of our friend Glenn, we might have difficulty finding a place to stay. Maraming salamat sa lahat ng tulong! Kamusta kayo dyan sa Canada? 😉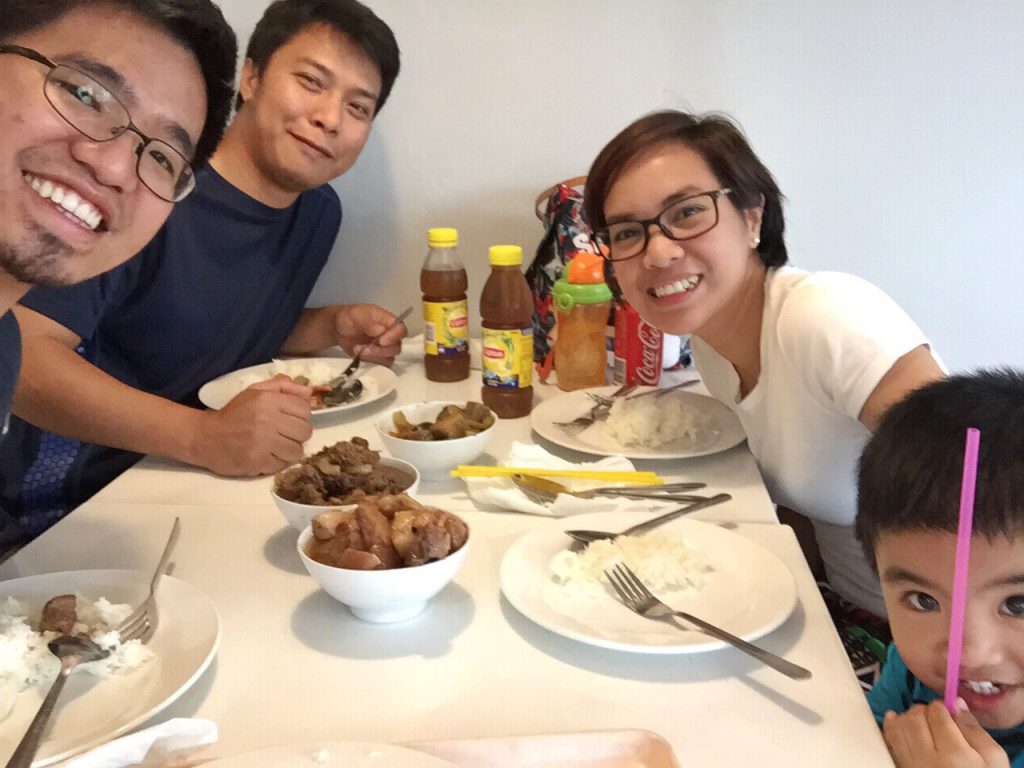 During our first month, nagrent muna kami temporarily ng small room. Gusto muna namin mafamiliarize yung lugar at macheck kung san yung work site ni Dada bago kami kumuha ng malilipatan. If you watch this video of Marshall's A for apple activity, yan yung room namin.
Maliit lang pero kasya naman kami. Although, sa totoo lang, medyo nakakailang na may kasamang ibang tao lalo hindi mo naman talaga kilala, or hindi mo family or friends.
It wasn't that easy. May times na sa room na lang kami kumakain kasi medyo nakakahiya at hindi naman kami included sa family. Ang iniisip na lang namin nun, ok lang, at least magkakasama na kaming tatlo. 😉
Ang tagal din kaya naming LDR (long distance relationship) nila Marshall. Naiwan na namin sya sa Pinas 1 month old pa lang sya tapos kami ni Dada nasa Singapore. Ikukwento ko din yung Maalaala Mo Kaya moment ko nun! haha! Naku madami dami din akong LDR stories with Marshall and Dada. Pero next time naman yun! 😉
So ayun nga, etong pagpunta namin sa Australia, masayang masaya talaga kami kasi finally, magkakasama na kami. Thank you Lord! 😉
Summer nung dumating kami at hindi namin ineexpect na ganun pala kainit dito sa Sydney. But, the temperature was erratic. One moment it was terribly hot, then the next few hours it was freezing cold. On our 2nd week, we experienced a temperature of 41 degrees at noon, and then 15 degrees at night. May thunderstorm pa! Wala pa naman kaming dalang masyadong panlamig kasi iniisip namin summer pa naman.
So for those planning to come here, it would be better to check the weather and just to be safe, bring some clothes good for both warm and cold climate. Hindi namin expected yung weather na ganon. Medyo sumama yung pakiramdam ni Marshall nun, but thankfully nothing serious.
At that time, since we were still stabilizing ourselves, tight talaga ang budget namin. Sadly, our emergency funds were almost used up when we paid for the remaining rental amount in Singapore which was another 6 months of rental fee. We were renting a 2 bedroom unit at that time and apparently, the owner would not accept the overseas work transfer as a valid reason to terminate the rental contract. Plus may pa-tax pa ang Singapore.
Wag nyo na itry icompute at baka mastress pa kayo. Nagmove on na kami sa stress na yan! hehe!
With regards sa food, as much as possible we cook and eat at home. Until now naman ganon pa din kami. Ang luto namin is at least good for 2 days na. Para tipid. Minsan pag pumupunta kami sa mall, nagpapalamig lang kami. Saka para hindi naman bored si Marshall sa room. Tapos aantayin namin yung 5pm. Kasi most of the stores close at 5. So before they close, they will sell the food at a lower cost. Half price pa nga yung iba! Dun pa lang kami bibili ng food for dinner. Bili kami ng 1 meal, share na kaming tatlo. Si Marshall naman nagmmilk pa din nun.
As per budget conversation with Dada, we were torn between choosing to get a car or look for a unit to rent so we will be more comfortable.
After careful consideration, we decided to get a car first. Primarily, Rod needs it for his work. Another thing is the fact that public transportation costs much more expensive compared to driving your own transport. Trains and buses are also not always accessible. Pag may bibilhin kami ang layo ng lalakarin, tapos pag namissed namin yung bus, 30 minutes ang waiting. Naawa kami kay Marshall. So we prioritized buying a car. But like what we always say, it depends on each family's situation. What works for us may not work for you, and vice versa.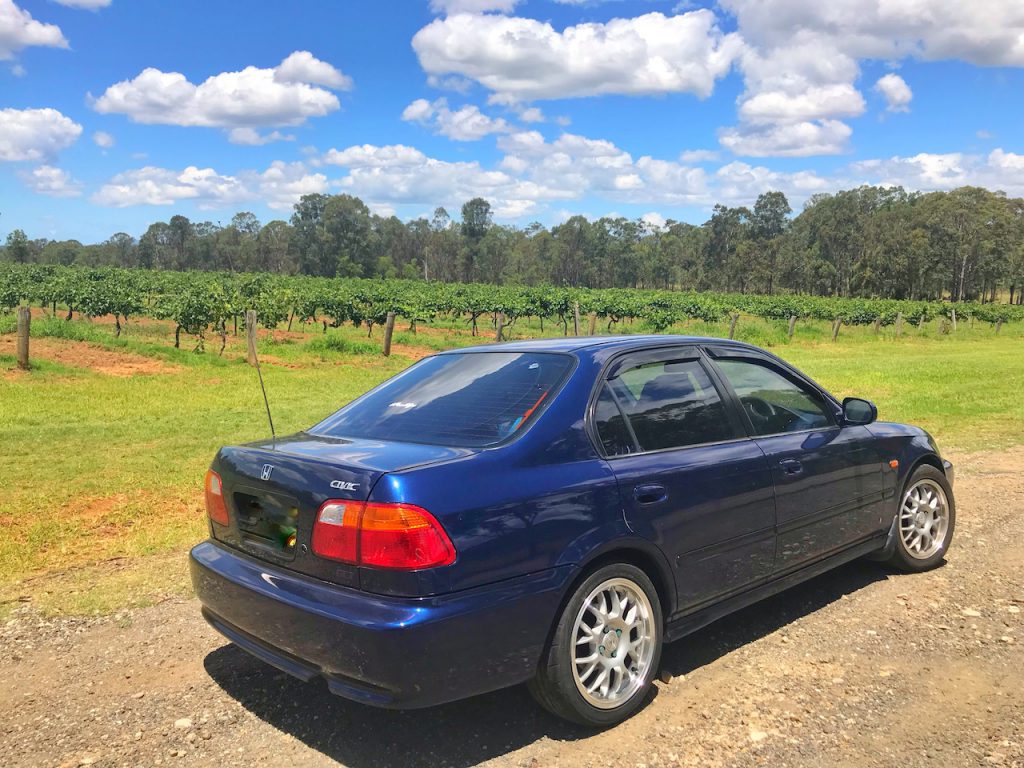 In terms of rental, there are a lot of rental units and rooms available, but there is also a high demand for tenancy both locals and foreigners. And I learned that owners and agents do thorough research on the applying tenants' profile.
There are groups like Filomates Community and Pinoy Au Sydney which you can join to learn or inquire regarding rentals, visa, job opportunities etc. There's also Filomates Mummies where mums exchange ideas and gather for some playdates with their bubbas. We are very thankful that there are quite a number of people who are willing to help and reach out to those new migrants like us.
Though we are already on our 3rd year here in Sydney, we are still on the process of stabilizing ourselves, learning and understanding their culture, achieving our goals, and a lot more. One of the biggest blessings we received here so far is achieving my dream of becoming a Registered Nurse in Australia – Click here to see my journey. There are still massive things to take note for migrants and those still thinking of moving to Australia. We know we will get through it one step at a time with the help of our Lord and the people continuously loving and supporting us. I'd like to say that we are still on a "honeymoon stage" as a family. 😉
Hala ang dami ko na palang nakwento! 1st month pa lang namin yan pero exciting na diba!
Ayan! Madami dami pang kwento sa mga susunod na kabanata! Magsasampay pa pala ko!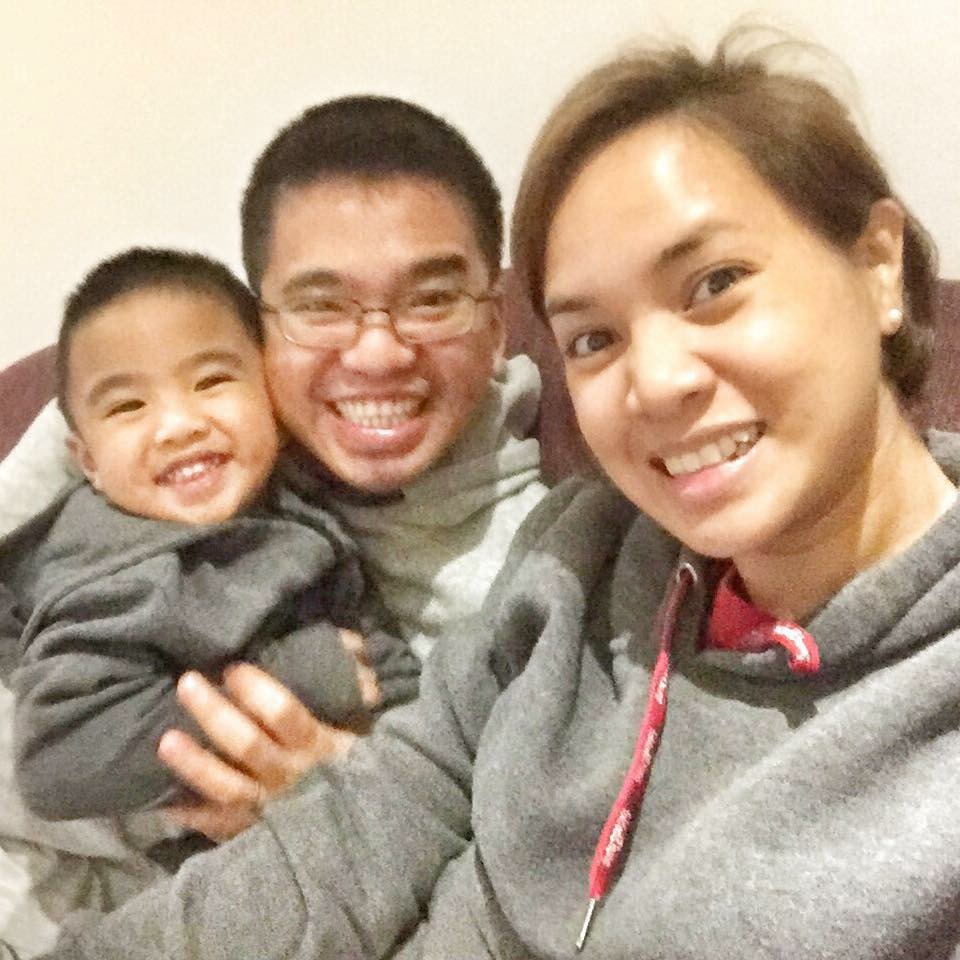 Jeremiah 29:11
11 " For I know the plans I have for you," declares the Lord, "plans to prosper you and not to harm you, plans to give you hope and a future".
Like our Facebook page to keep updated of our family's stories 😉

Likewise, you may also subscribe on our YouTube channel! 😉