Hello guys! Kamusta? Ber month na!
As usual busy na naman haha! Natagalan ang kwentong nurse ko kasi nag-serious mode muna ako sa work. Todo kayod para mabawi ang nagastos sa Bridging Program! haha! Have you checked my story on how much would it cost to become a Registered Nurse here in Australia? – Click here.
Anyway, if you're following my Australia nursing journey, you'd probably know that I was recently hired as a full time Registered Nurse here in Australia – Click here for my story.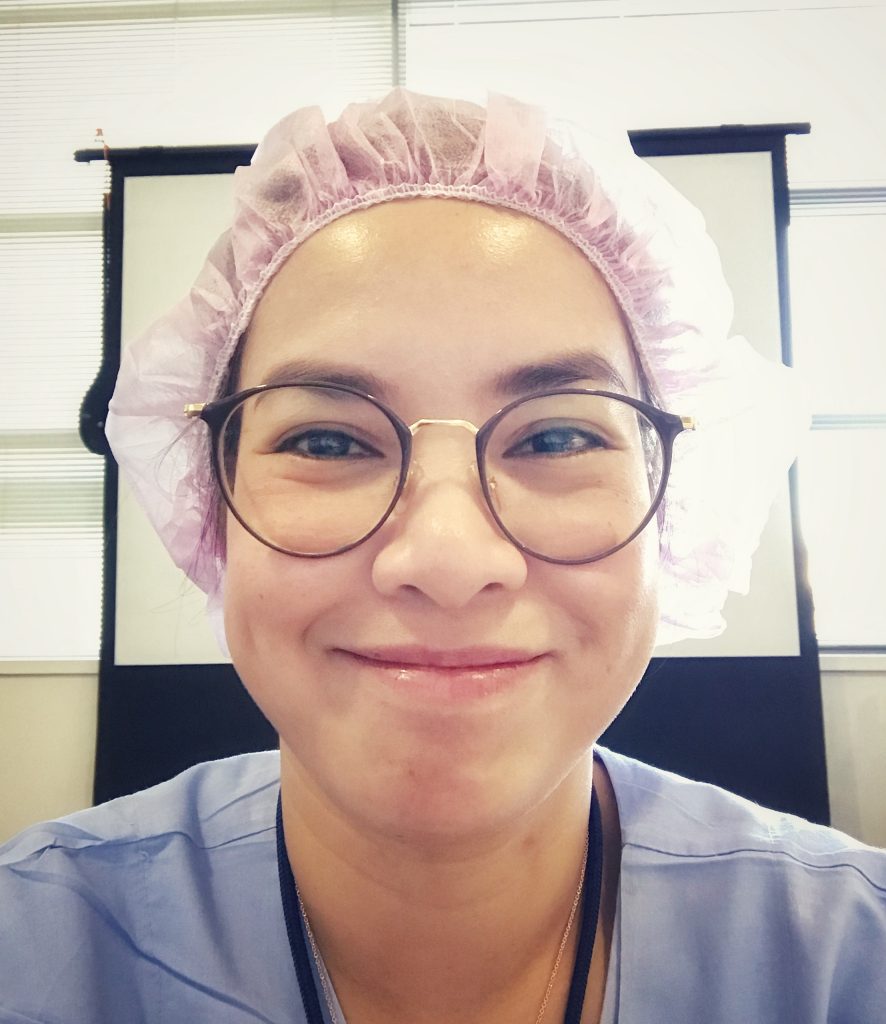 I am already 2 months at work in a Cath Lab position and if you want to know more about how am I in my current job, continue reading 😉
So during my interview, I was informed that I will have a supernumerary shift. Nung una, sa isip ko, ano yun?? Super-ano?? Yun pala, it means that I will be working with a buddy nurse. Wow! Bet ko yun! Yung una ko kasing work, I didn't have that kind of shift. This time, when they told me that they provide training and supervision, I was very interested.
As I was saying, I am already done with my 6 weeks supernumerary shift. 1st day was basically an orientation. I was toured at the hospital. I was introduced to the team. They gave me time to read policies and procedures. 1st week, I was assigned at the Recovery area admitting patients, post operative care, and patient's discharge with the supervision of my buddy nurse. At first, I was overwhelmed with the paperworks but during the course of time, I get used to it. 2nd-3rd week, I did scouting/circulating nurse role with a buddy nurse. My dilemma was to be familiar with the stocks, supplies, machines, and knowing its locations. And of course, the routine of both scout nurse and scrub nurse. 4th-5th week, I did scrubbing role with my buddy nurse. Until 6th week, doing both roles still with supervision of a buddy nurse.
And just like that, 6 weeks were done and I am already working solo. Ambilis! So, how do I feel with all new people and new environment? Well, adjustment period it is! Yung feeling na you're not sure where to start, and when to start. Yung feeling na gagawin ko na ba? Pag ginawa ko to tama ba yung gagawin ko? Pag hindi ko naman ginawa baka sabihin nila wala naman ako ginagawa? Asan ba nakalagay yung ganito ganyan? Ano ba tawag nila dito?! Ano daw sabi nya? Pardon?? Pardon?? Puro na lang ako pardon! haha!
Well, the beginning is always the hardest. Yung feeling na back to zero na naman. But it will pass eventually. Believe me. And if there are things that you are unsure of, the safest thing to do is to ASK. This supernumerary shift really helped me significantly considering my Cath Lab background in Singapore wasn't that long although it surely assisted me in a huge way. I feel more confident because of the training process. I am also thankful that the staff are very accommodating with my concerns and questions. Yet, I am very transparent that I still do have massive things to grasp. Oftentimes, I encounter new things and I do get scared, but at the same time I think positively that those are just new learning experiences for me. Soon, I will be on an on call roster and it would be another challenge for me. Panibagong kwentuhan na naman! Abangan nyo yan guys! 😉
"Fear not, for I am with you; be not dismayed, for I am your God; I will strengthen you, I will help you, I will uphold you with my righteous right hand."

Isaiah 41:10
Disclaimer: I am just sharing my story based on my personal journey. Others may have different encounter. My first work experience also differs from my current job since I didn't have a supernumerary shift then. I wouldn't know which hospital or companies provide supernumerary shifts or trainings because it may only be discussed during interviews. Also, I prefer not to divulge the company I am working to maintain privacy and confidentiality.
Thank you for taking time to read our stories. We'd love to hear more ideas and suggestions from other's journey as well. Feel free to comment so we can learn from each other's experiences too! Good luck to all my fellow nurses! Kaya natin to! ;))
Let us know if you have any other topics we might be able to share. Meanwhile, watch my video for more of my kwento and PLEASE SUPPORT US BY SUBSCRIBING TO OUR YT CHANNEL – CLICK HERE! 😉 and like our FB page for you to be updated with our stories – Click here! 😉