Hello guys! Kamusta?
Once again, Sydney is having its yearly Festival of the Winds at Bondi Beach. Buti na lang may mga ganitong yearly event, may reason to upload late post, kahit 2 years late na haha!
Read more to find out what to expect on this colourful event! 😉
This kite festival is said to be one of the largest and best known kite festivals in the world!
We got there through public transport anticipating that there would be a huge crowd. We arrived at Bondi Beach around 11 am.
The timing was perfect because there was still a number of space to place our mats.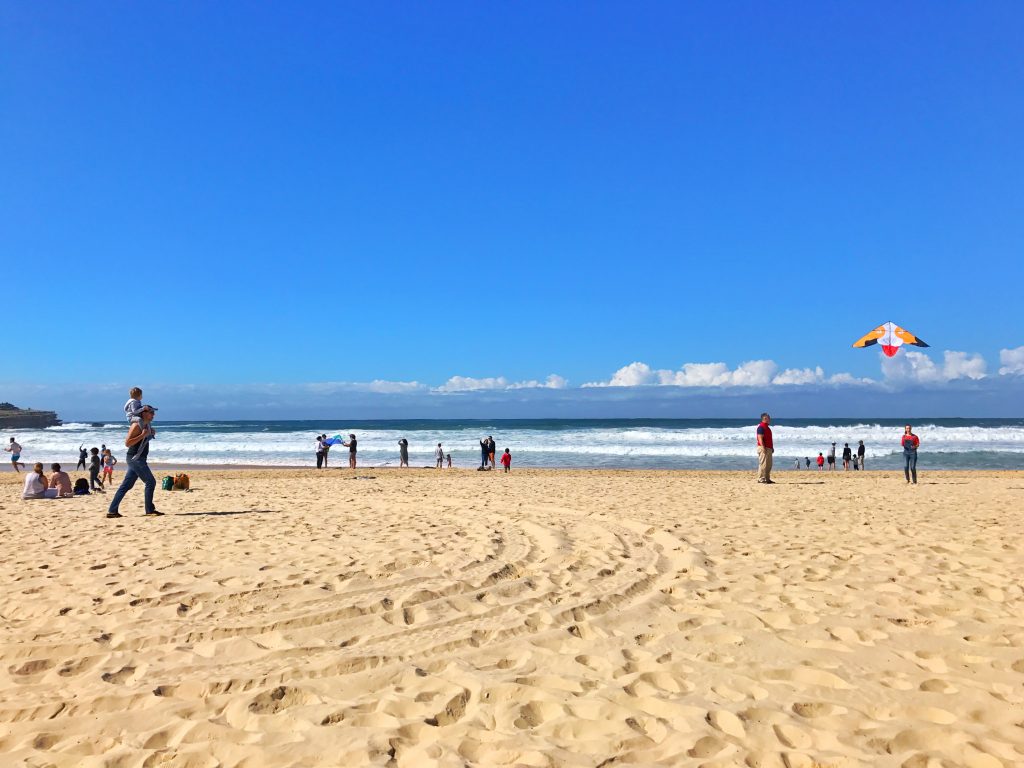 But the parking space is limited so you have to plan ahead if you're planning to get there by private vehicle.
Though it was windy, the sun was up and Marshall did enjoy playing in the sand before he got busy flying a kite.
As you can see, we brought snacks and drinks as usual. Para tipid! 😉 But there are also food stalls available aside from those selling kites. We bought a medium one for Marshall for $12.
There was an area for those professionals, as well as kid's zone with jumping castle and face painting. Aside from kite flying, there are also various music performances plus aerial shows.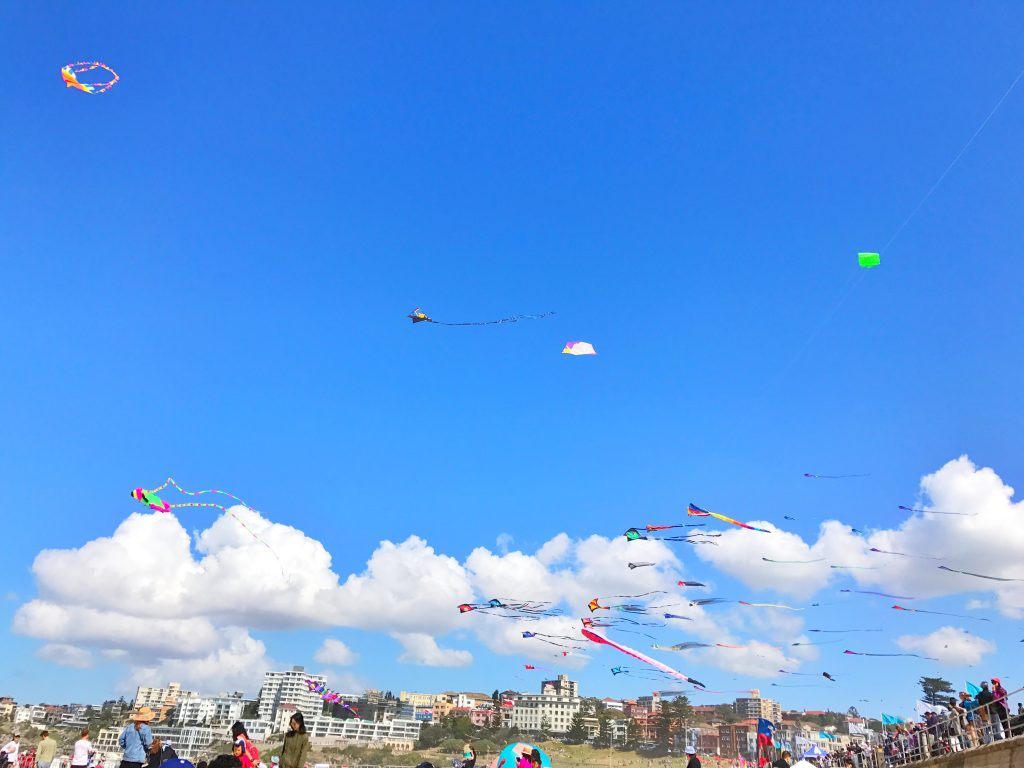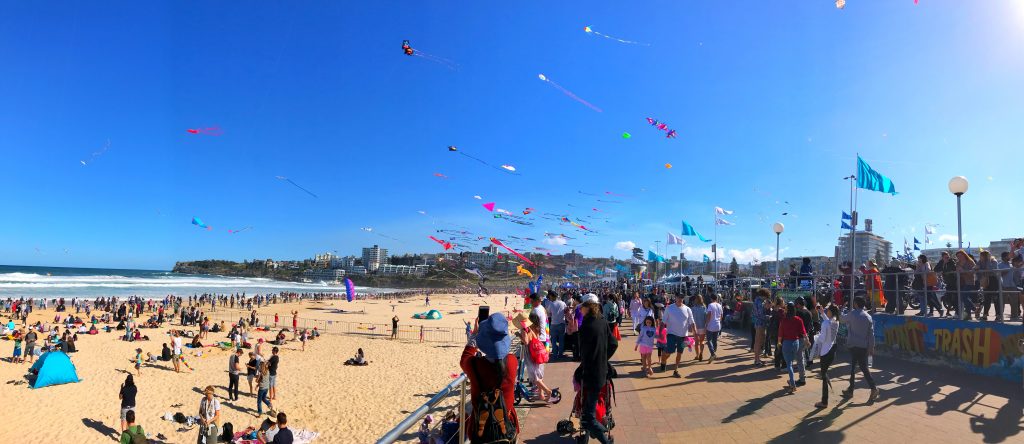 Truly an incredible experience watching the biggest and coolest colourful figures flying in the sky. And the best part, it's a FREE event! Hurray! 😉
But the downside is that we had trouble going back home. We walked to the bus stop going to the nearest train station at Bondi Junction thinking we could catch the bus easily since the event said to end at 4pm and we left the venue at around 3 pm. I guess people also thought the same way so there was already a long queue ahead of us. We waited for an hour but no more bus came and we noticed that people started to walk to the train station. So we walked as well but it took us almost an hour to reach the station. 🙁
Still, a must try experience for both kids and adults!
Click here for more info: https://www.waverley.nsw.gov.au/recreation/places_of_interest/bondi_pavilion/annual_attractions/festival_of_the_winds
For more of our adventure, subscribe to our YT channel – Click here! and like our FB page too – Click here!
Watch our short video here 😉