Hello guys! Kamusta?
Are you looking for an affordable yet comfortable accomodation in Japan? We recommend Sotetsu Fresa Inn at Tokyo. Continue reading to have a peek of the room and its amenities. 😉
Finding a place to stay, is often, one of the hardest part of travel. More so, if traveling with kids and/or large group. For us, we initially planned to book an Airbnb but upon weighing the pros and cons, we decided to book two hotel rooms. One for the 3 of us (Dada, Mami, and Marshall) , and the other one for our parents (Nanay and Tatay). Magkapit-bahay lang naman ang rooms namin. hehe! We wanted to save some time considering we would have 2 bathrooms so we opted to stay in separate rooms.
Thankfully, we got a good deal when we booked 2 double standard rooms at Sotetsu Fresa Inn through Booking.com.
Here are 7 reasons to choose Sotetsu Fresa Inn for your next accomodation in Japan.
Sotetsu Fresa Inn Hotel has different branches all around Japan. The one we stayed in was at Tokyo-Toyocho.
1. Accessible.
We love the fact that it is a 1 minute walk from Toyocho Station on the Tokyo Metro Line. Super accesible! Konting kembot lang train station na! ;))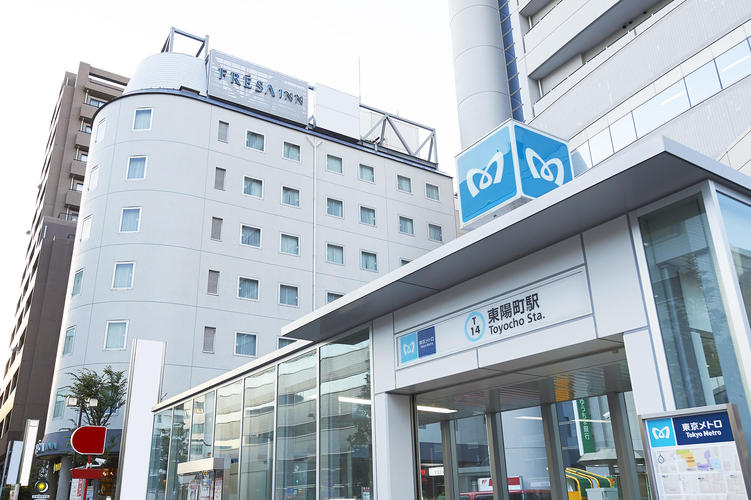 2. Clean
The room is simple, neat and comfy.
This was a shot the next morning. We weren't able to capture a photo when we came in since we were too tired from our day trip and snoozed right away. 😉
3. Bigger space
Dada previously went to Japan for work. He mentioned that Japan hotels have actually tiny rooms but Sotetsu Fresa Inn rooms have more space as compared to the previous hotels he stayed in.
Though it is really not that spacious, it is still not too bad for the 3 of us plus we have 3 big luggages, 2 hand carries, and a stroller.
4. Amenities
The room is air conditioned and has a humidifier as well. A mini fridge, tv, table and desk, and a small couch is included. Electric kettle, alarm clock, slippers, robe, and towels are also included.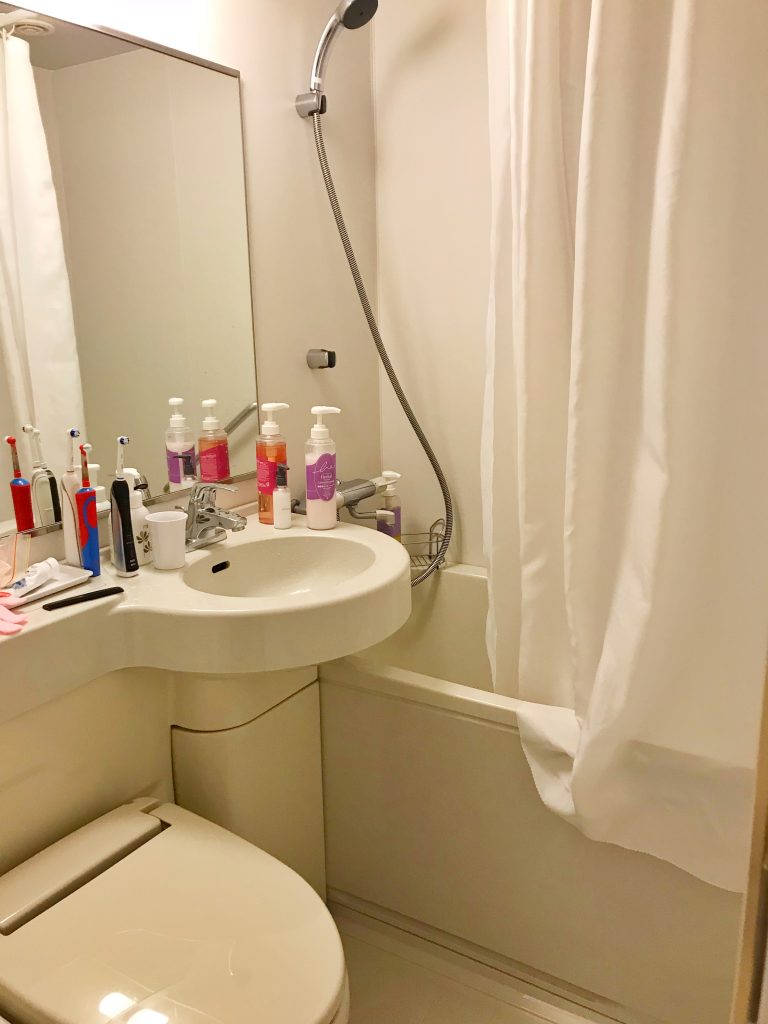 5. Convenient location
Aside from accessibility to the nearest train station, Sotetsu Fresa Inn is not far away from a number of restaurants and convenient stores. Pronto and Saizeriya is just on the same building. McDonald's is also nearby. You can always have a good meal! At least there's one thing less to worry about. 😉
6. Affordable
For a 5 night stay, we paid 54,000 JPY (652 AUD) for each room, which for us is already a reasonable price considering it's location and accessibility.
7. Great Service
Although they don't speak English which is very common in Japan, the staff are warm, welcoming, and happy to help with any questions.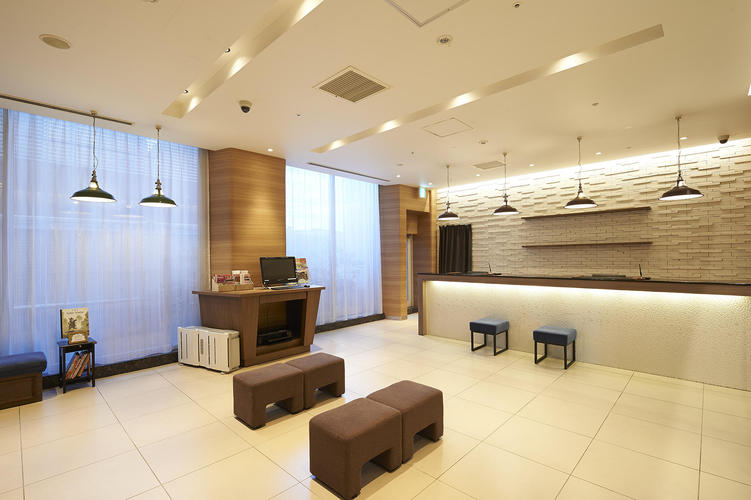 Sotetsu Fresa Inn is a 3 star hotel but definitely a good place to stay. Visit them at https://fresa-inn.jp/toyocho/
*Disclaimer: This is not a sponsored post. However, you may use my link to book through booking.com – Click here! – By clicking this link, both of us will get a reward when you book and stay using this link. 😉
For more of our adventure, subscribe to our YT channel – Click here! and like our FB page too – Click here!
Watch our video here! 😉