Hello guys! Kamusta?
Anong plans niyo this coming long weekend? Kami nagiisip isip pa din hehe! But one plan is to go to Sydney Easter Show. Click this to check out our Sydney Easter Show experience last 2 years ago 😉
Anyway, last weekend, we visited the Shrine of Our Lady of Mercy at Penrose Park in Berrima, NSW.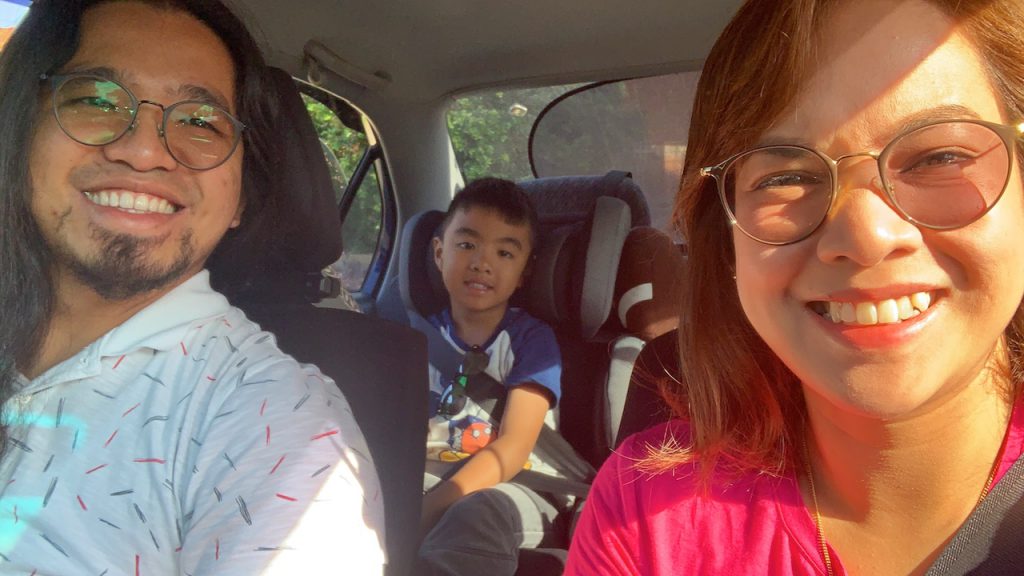 Though we already left home quite late, it was a good one and a half hour drive from the city.
It was a very fine day with bright-colored trees around the area perfect for an autumn shot 😉
Autumn Shot at Shrine of Our Lady of Mercy – tobringtogether

Autumn shot at Berrima NSW – tobringtogether,com
Photo inside the church taken after the Mass

Shrine of Our Lady of Mercy Berrima NSW
May mga Pilipino kami nakita guys… haha! Kasama talaga namin sila! Although we did see quite a number of Filipinos around the park. Kahit saan naman magpunta, merong mga Pinoy, diba? 😉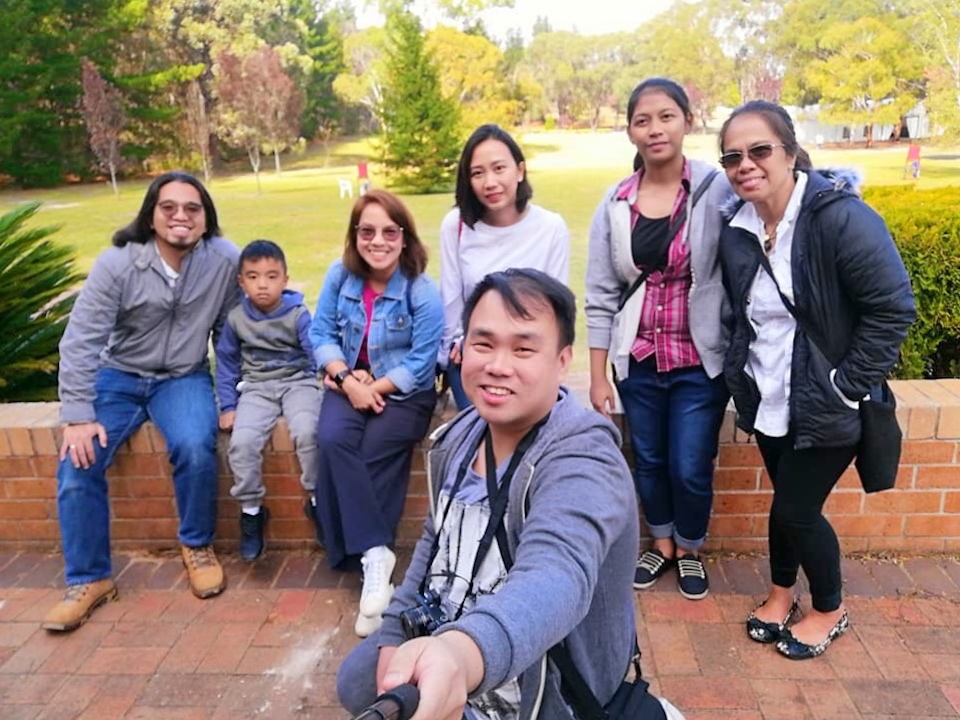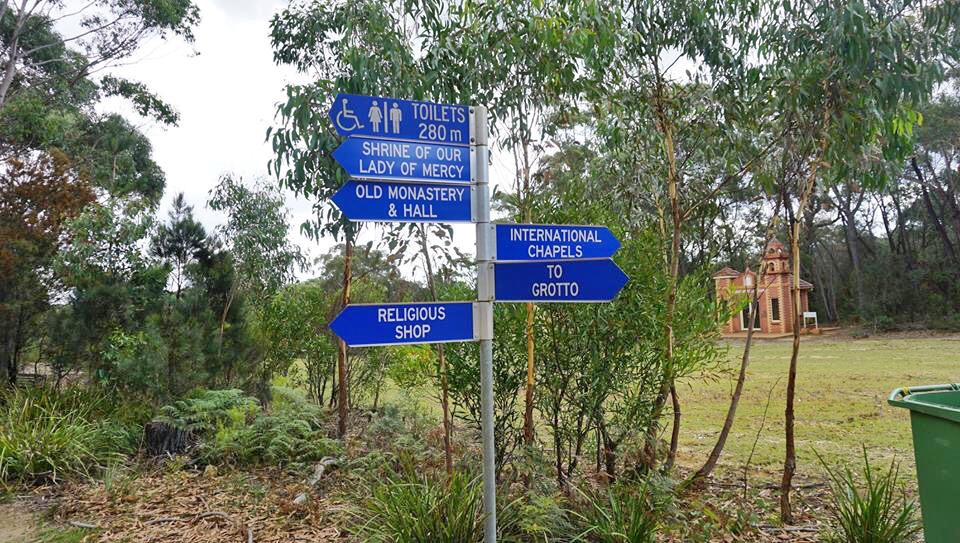 Few walks from the church, you will find an old monastery, international chapels, and the Grotto.
Penrose Park NSW – tobringtogether.com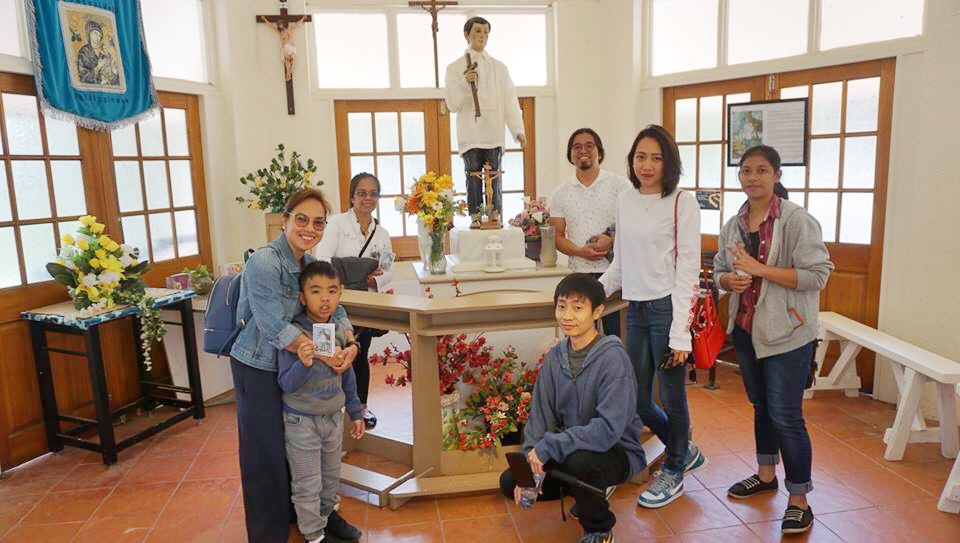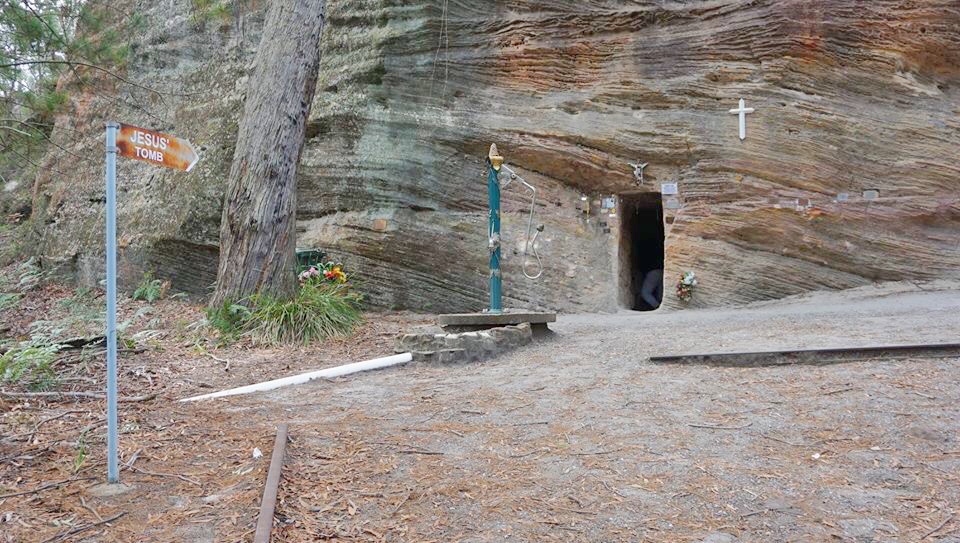 We didn't notice that it was already 2 in the afternoon. As always, we brought light food for lunch although there were some food stalls near the church. As much as possible, nagbabaon kami ng food and drinks pag umaalis para hindi rush maghanap ng kakainan, at syempre, para less gastos. haha!
Penrose Park is a huge pilgrim site located in the Southern Highlands NSW. On the way to the park, parang nasa New Zealand yung feeling . Chill vibes and very relax. Click here for more info.
We actually had a long list for our day trip but we only got to visit the Sunnataram Forest Monastery which is may pagka-Thailand feels naman. haha! It's less than half an hour away from the shrine. Click here for more photos 😉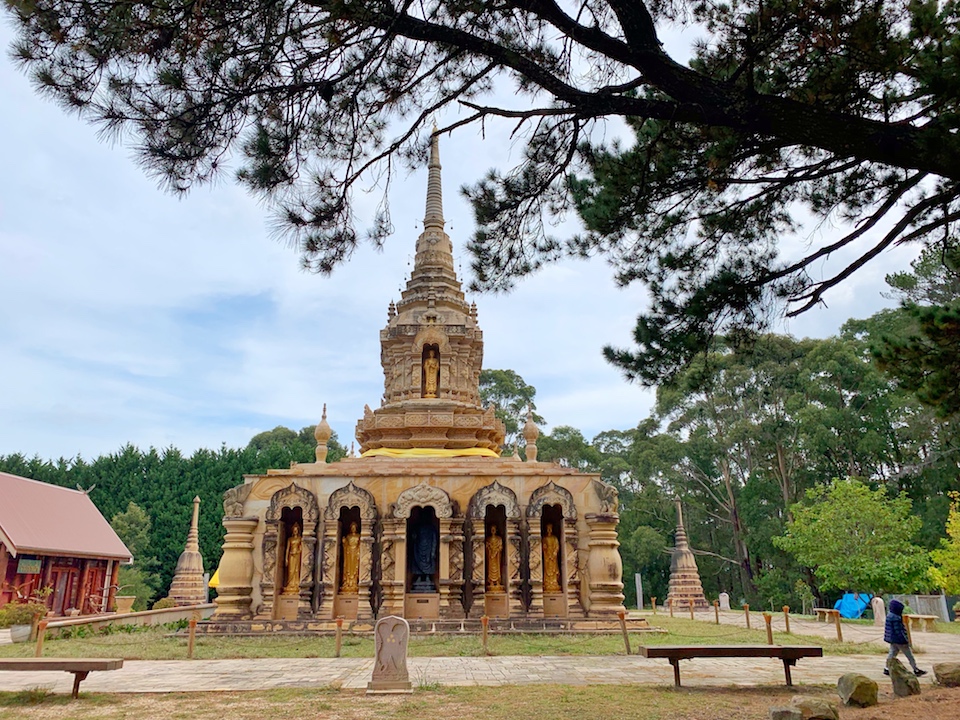 We wanted to view the Harper's Mansion and the Lolly Swagman which is just half an hour from the Monastery and and hour away from our place but it was already closed since we arrived half past 4pm.
Instead, we drove another 15 mins to Lake Alexandra Reserve which is an hour away from home. Check here for more photos. Dinaanan na namin lahat ng posibleng mapasyalan on the way para sulit 😉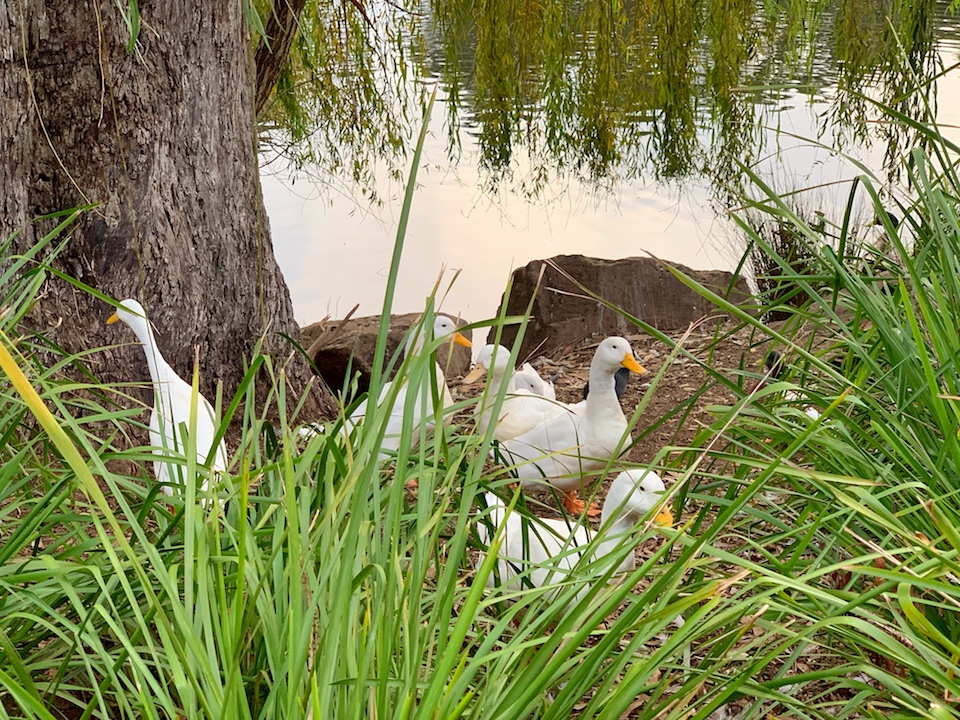 There wasn't a time wasted on this day tour but we definitely had a wonderful time! We still have quite a number of places in our list Southern Highlands Botanic Garden, Retford Park National Trust, Robertson Cheese Factory and Pie Shop but there's not enough time. I guess, we have a reason to come back then. 😉
Thank you for taking the time to read this story. Feel free to comment for any questions and other topics you might want us to share and we will try our best to reply as soon as we can.
Meanwhile, check out our day tour video at the Shrine of Our Lady of Mercy 😉
Have a lovely Easter guys! Enjoy long weekend! 😉
Keep updated with our family stories by liking our FB page:
Likewise, you may subscribe on our YouTube channel by clicking this link!
*Some photos grabbed from Tito Wiljay and Malou. 😉