Playing is the most common activity of children which undoubtedly takes most of their entire childhood. Next to play, is probably, reading. Can anyone relate to a bed night story time which a kid ask you to read 1 storybook and turns out you finished 5?
Reading and playing has absolutely a plethora of advantages like:
– increase their imagination
– enhance gross and fine motor skills
– integrates auditory and visual stimulation
– relieves anxiety
– learn words, numbers, and colors
– expands their chain of knowledge
– it promotes longer attention span
– establish patience
– improves communication
– it serves as a bonding for kids and parents
– and a list goes on….
In this very state of the art technology, kids are prone to use gadgets and indeed, it is truly challenging for parents to think of activities that would entertain them without even touching their iPads or tablets. Isn't it awesome to have play and reading activities both at the same time?
And so I've come up to the idea of making our own playbook. I've looked into numerous blogs and websites and surprisingly, there are hundreds of templates to start from. However, proud to say that I did ours from scratch. I called it a not-so-quiet book for the reason that when my son, Marshall, was playing with it, he was literally, not so quiet. 😉
The first book was a SHAPES book. Click here to view.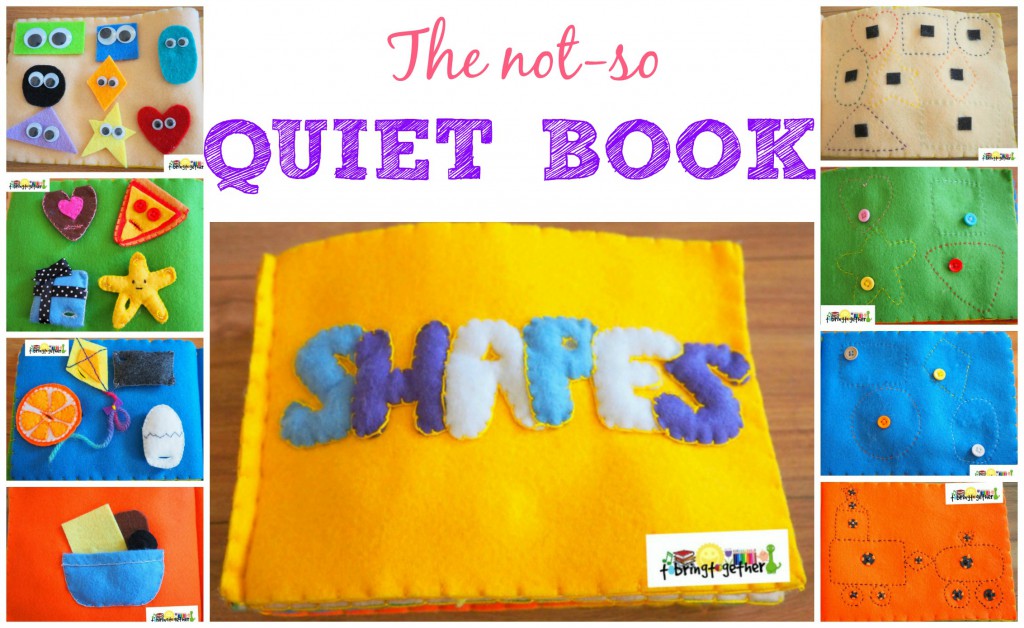 Followed by our 2nd book which was the NUMBERS book. Click here to view.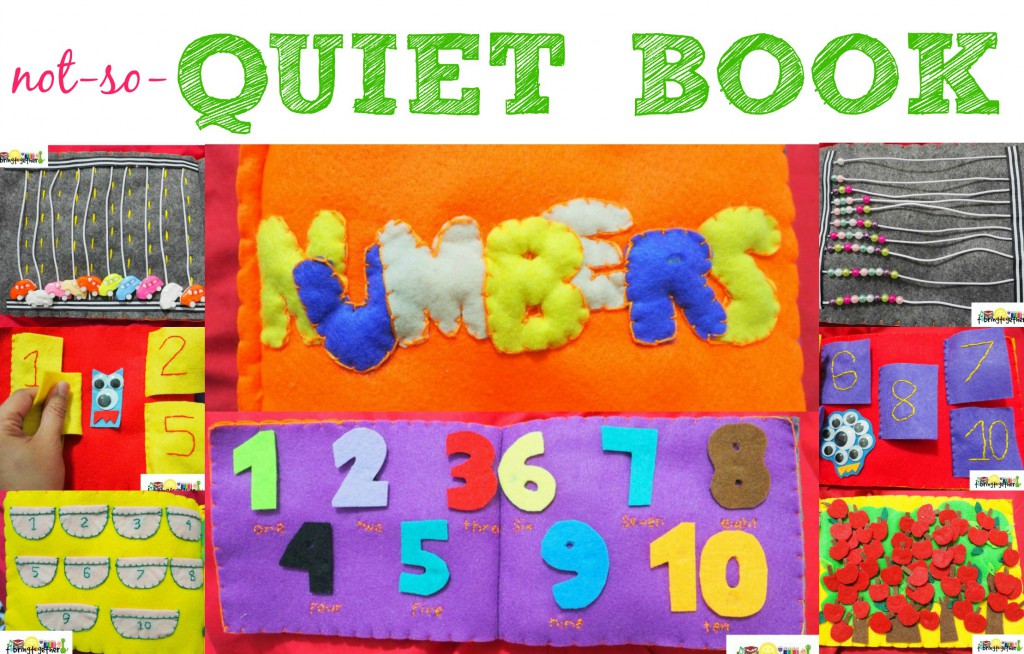 And the third one was the ABC book. Click here to view.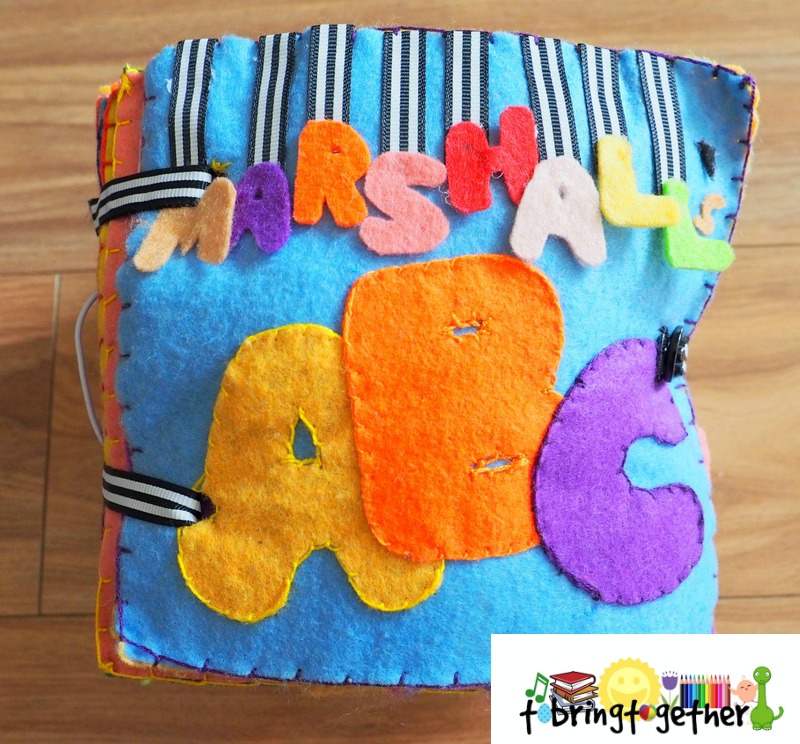 All these books are hand sewn, which I did it myself, designed for kids ages 2 and older. It is a great educational toy that stimulates children's imagination and encourages active learning through play. This book is perfect when traveling, waiting, or just simply to keep your kid busy.
Honestly, I was surprised when I finished the first book as my sewing experience is just entry level. I am a homemaker but I usually do this during my son's nap time in the afternoon (about 1-2 hours a day), and when he's already sleeping at night, (about 1-2 hours per night). A total of 4 hours a day for a week. For the Shapes and Numbers book, it took me about 2 weeks each. The ABC book was much more complicated. I spent about 2 months before I can finally finish the entire thing. I binded the book by running a few stitches on the side using a thread. All the pages are made of felt sheets. Materials used are cotton, beads, buttons, ribbons, hot glue, snaps, velcro, wiggly eyes, yarn. The book includes small loose parts thus our parental guidance is a must at all times. I can't say a have a favorite page because I love every page of it. After all, it was made from the heart.