Hurray for our third not-so-quiet book! Praise God for the time and patience to do all these books. Have you seen our Shapes and Numbers book? If not, please go and check it out! ;))
This time, I did an alphabet book for Marshall. It took me 2 months (about 4-6 intermittent hours/day) to finish this since it has more pages and a lot of greater activities to play with. Needless to say, it is still worth the time.
This book is hand sewn, which I did it myself, designed for kids ages 2 and older. It is a great educational toy that stimulates children's imagination and encourages active learning through play. This book is perfect when traveling, waiting, or just simply to keep your kid busy. It is also a good tool to establish your kid's patience. 😉
This book will definitely give your kid unlimited learning, such as:
– learning ABC's
– identifying different colors
– counting numbers
– enhances gross and fine motor skills
– develop their creativity and imagination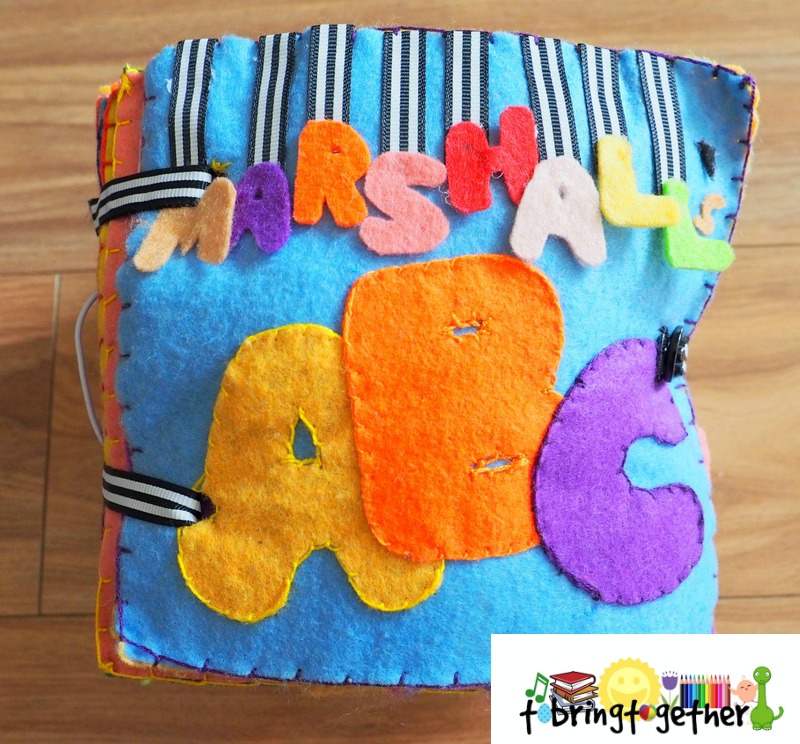 A for apple. This is an apple picking activity page. Pick the apples by snapping it off while counting and then place it on the mini basket.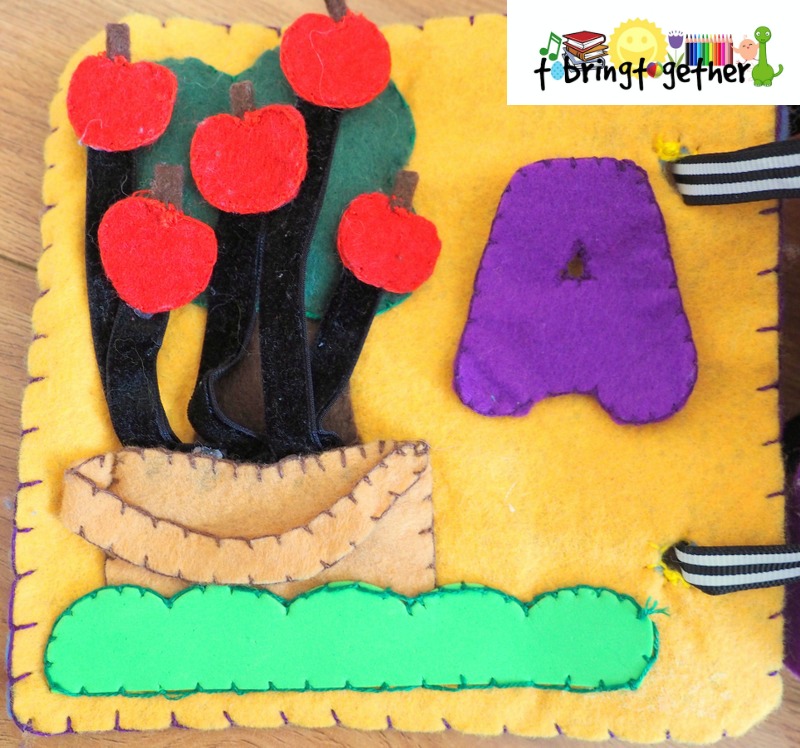 B for balloons. Balloons can also be snapped off and pretend to pop them out while counting and identifying the colors.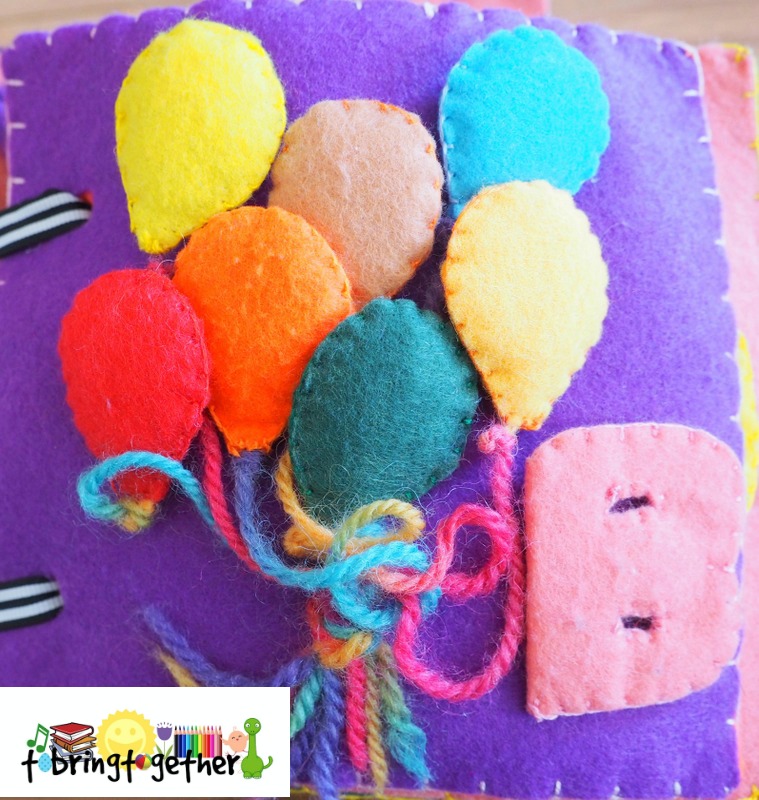 C for cake and candles. Marshall pretends to blow the candles while taking off the velcro. Colored buttons are like decors that you can identify the colors while counting them.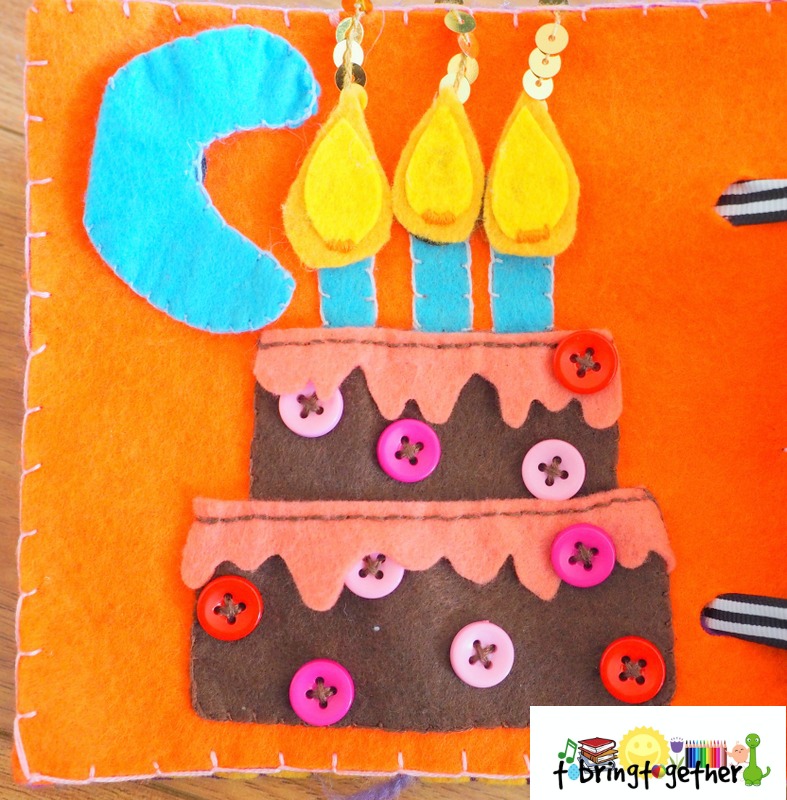 D for door. Knock and open the door and a cardboard boy welcomes you.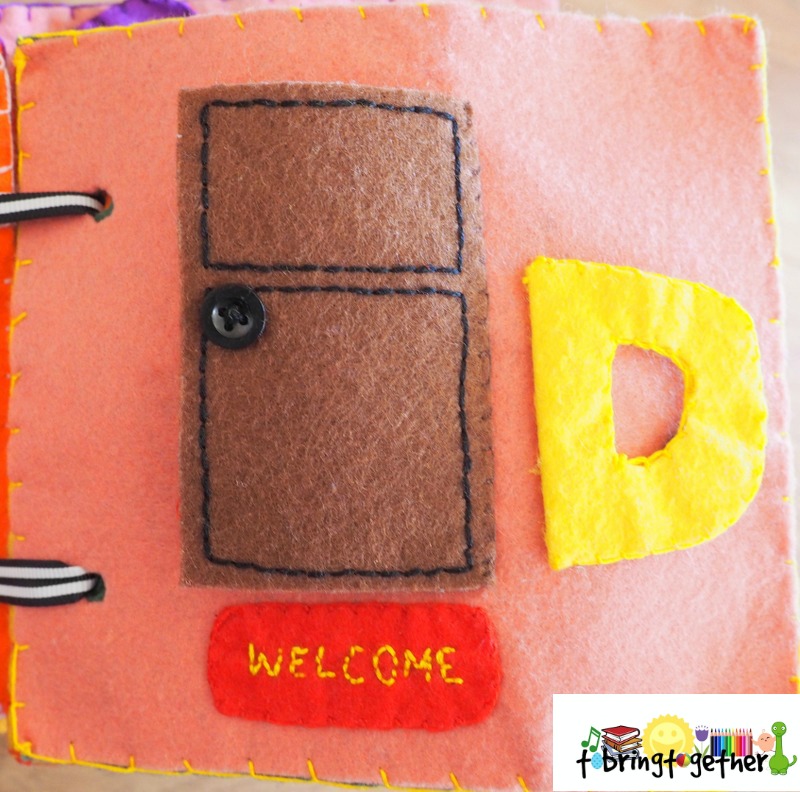 E for egg. Pretend to crack the egg and snap it on the velcro.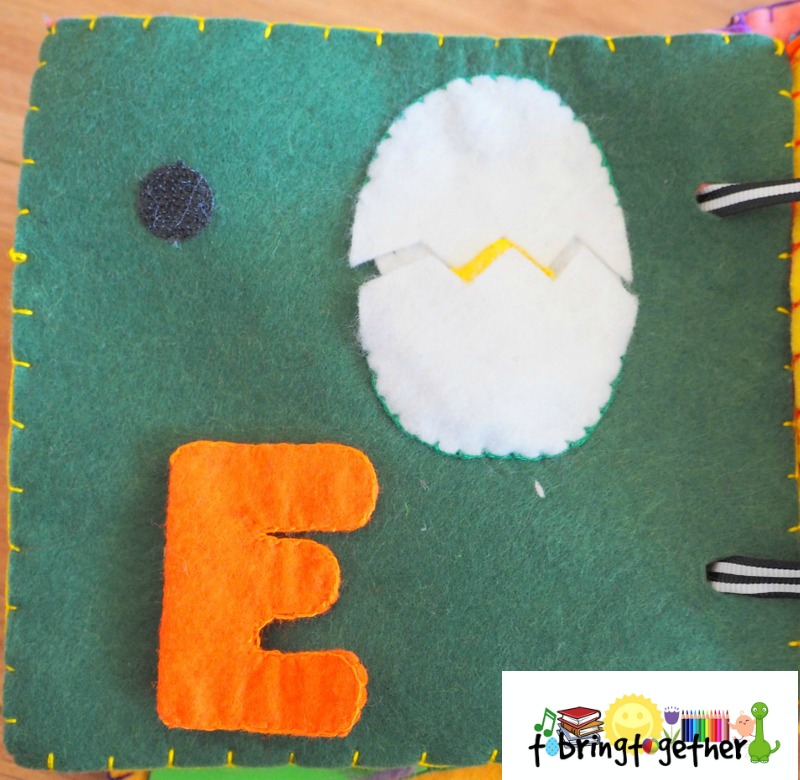 F for flowers. Learn how to button and unbutton by picking up the flowers and putting it back.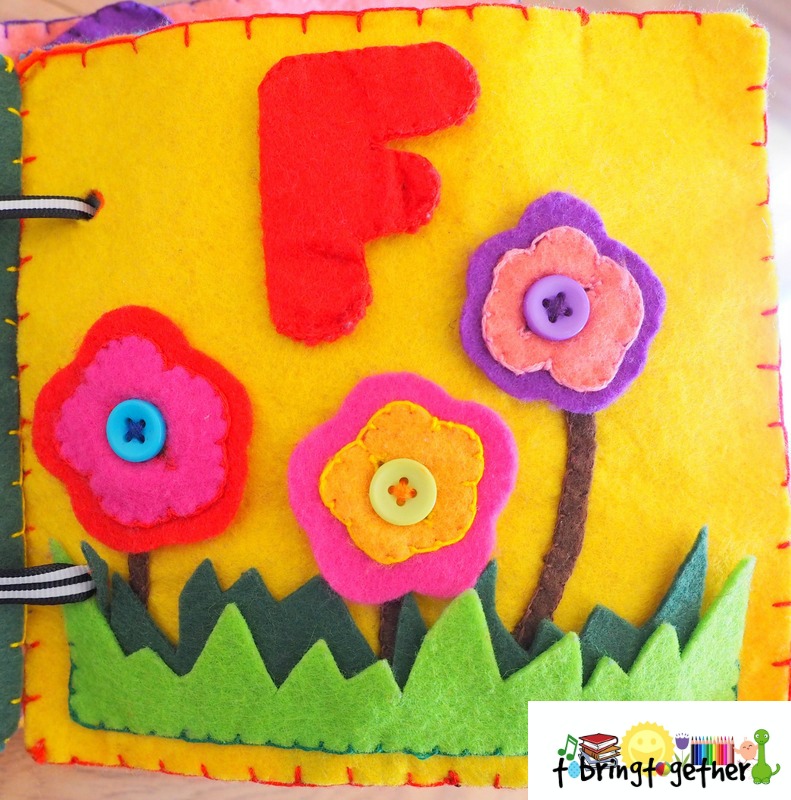 G for grapes. Snap off the grapes and count them.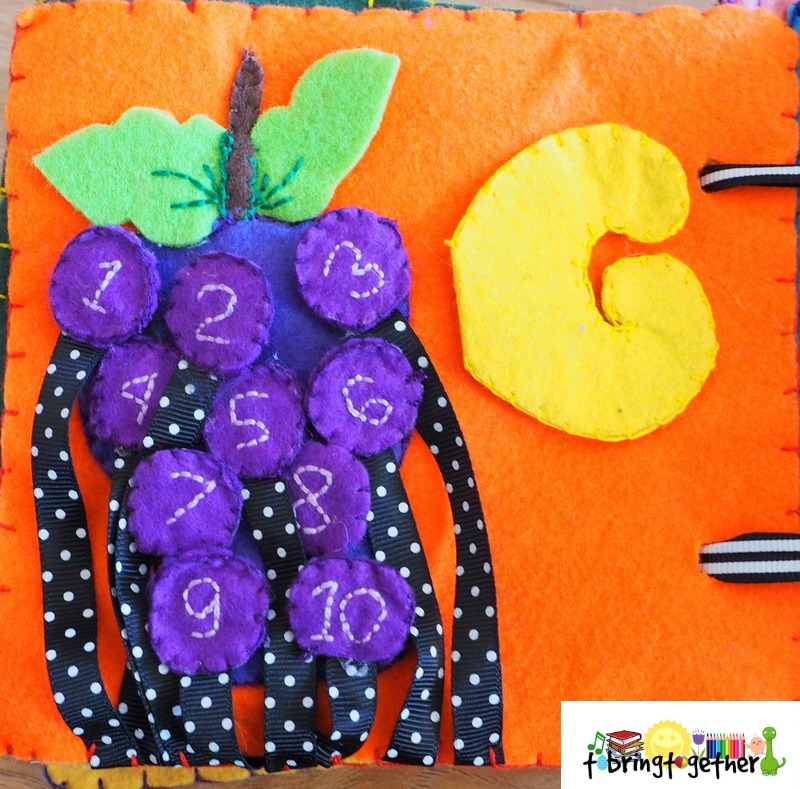 H for heart. Break the heart puzzle and rebuild it.
I for ice cream.  Different ice cream flavors are inside the pocket. Attach it to the cone.
J for jellyfish. Just wiggle the tentacles.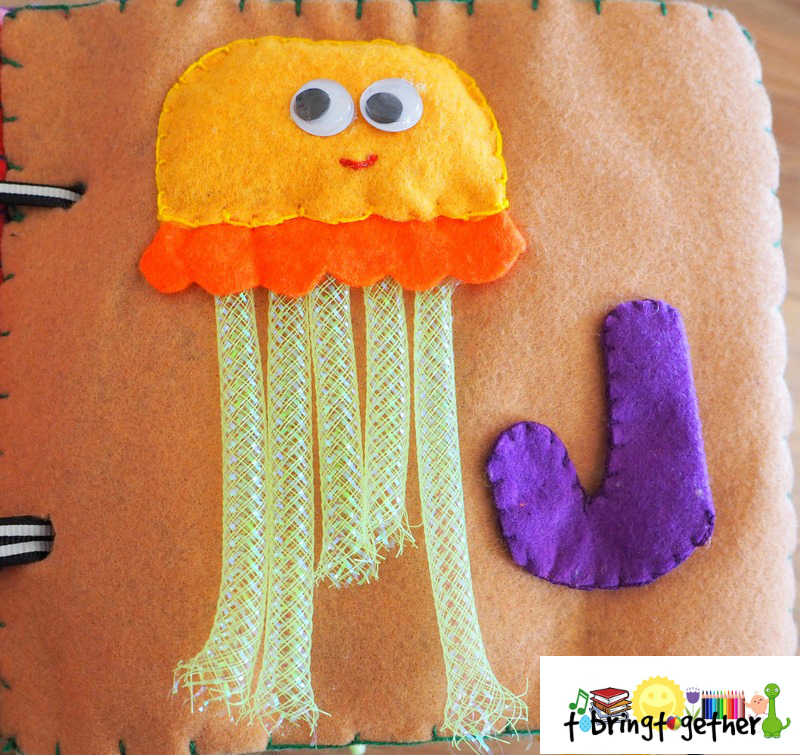 K for a kite. Detach the kite and pretend to fly.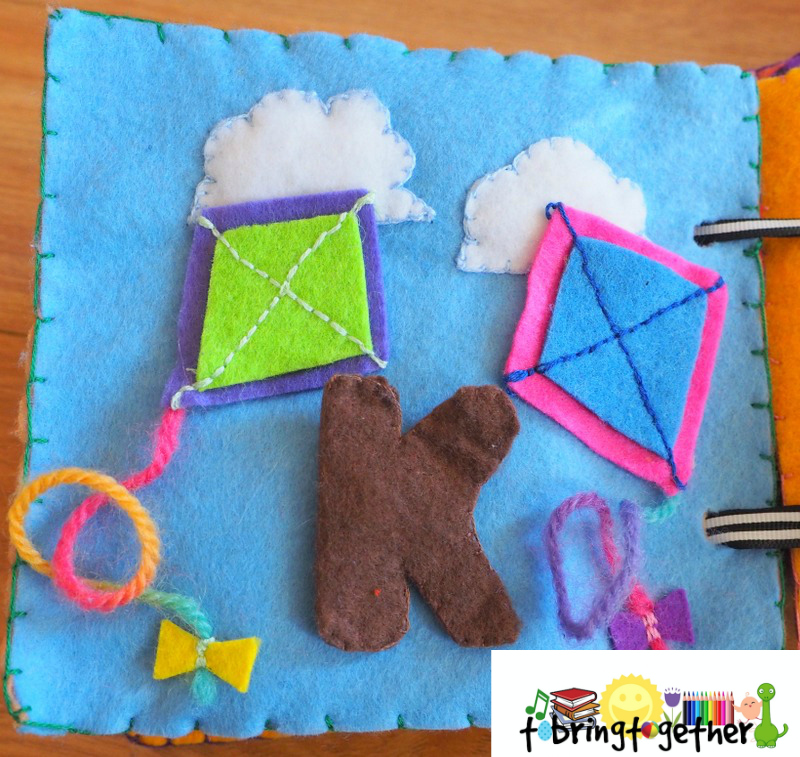 L for lady bug. Snap off the numbers while counting.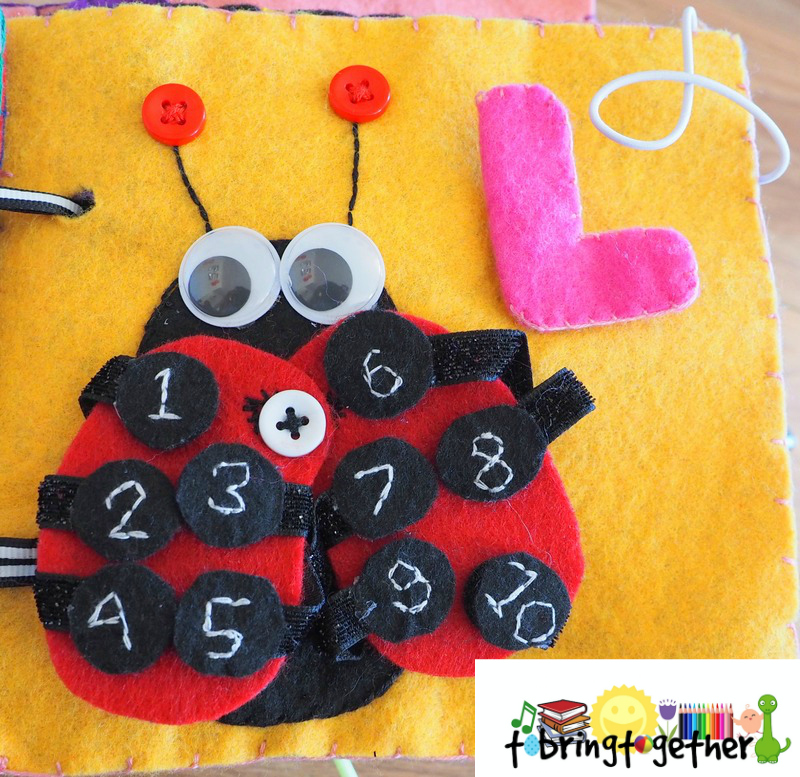 M for mouse and maze. Help the mouse get the cheese by finding the right way.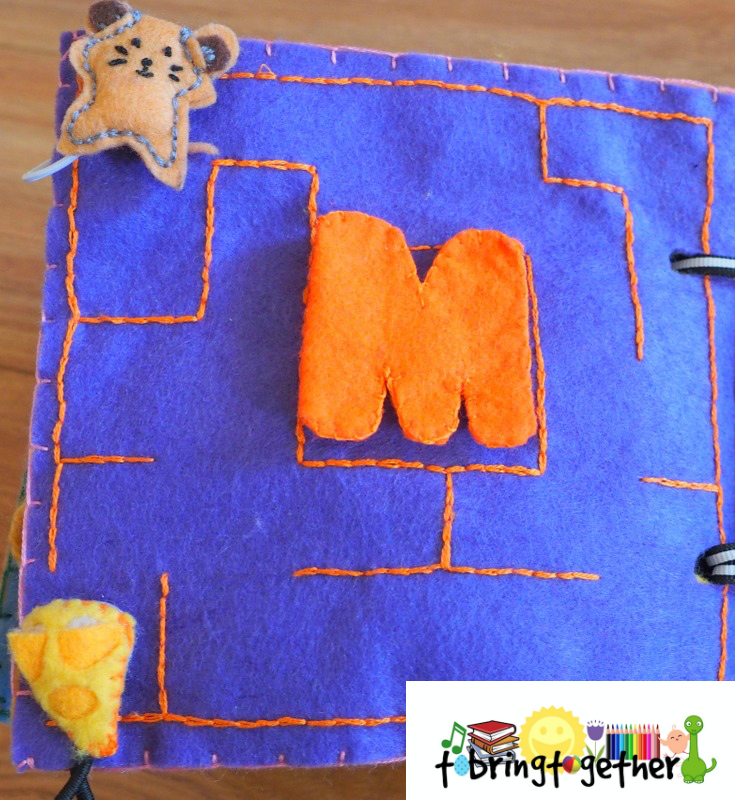 N for night. Count the stars and sing a lullaby song.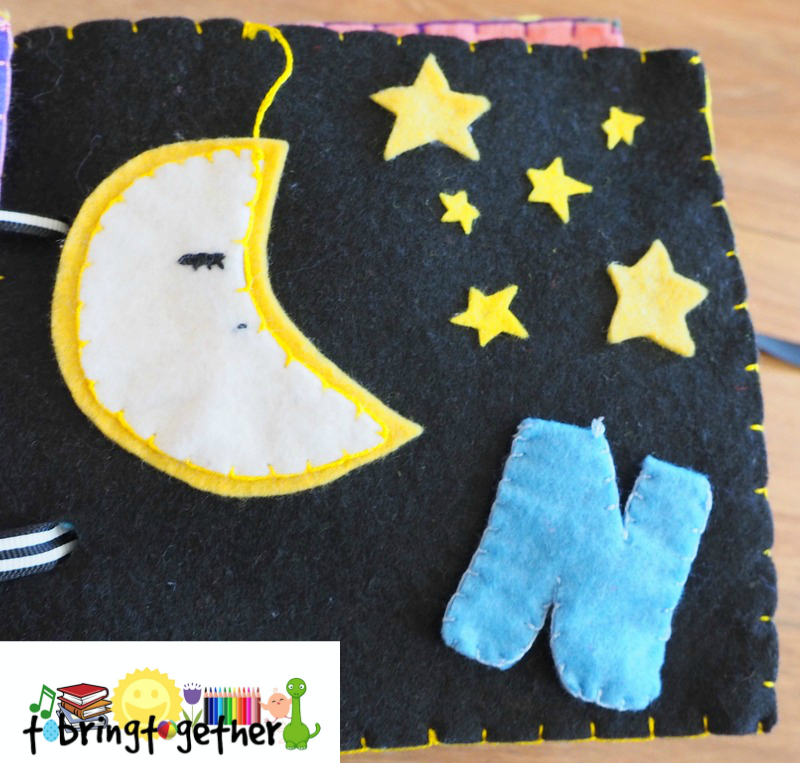 O for octopus. Count the buttons and legs of the octopus.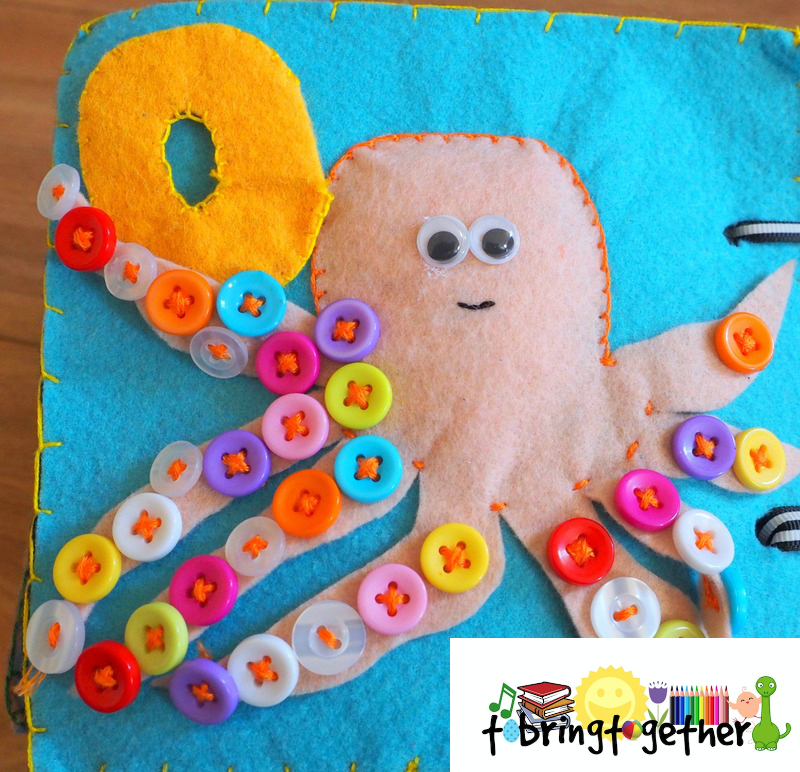 P for pizza. Pretend to cook and eat the pizza while counting the toppings.
Q for queen. Detach the crown and put it back on the queen's head.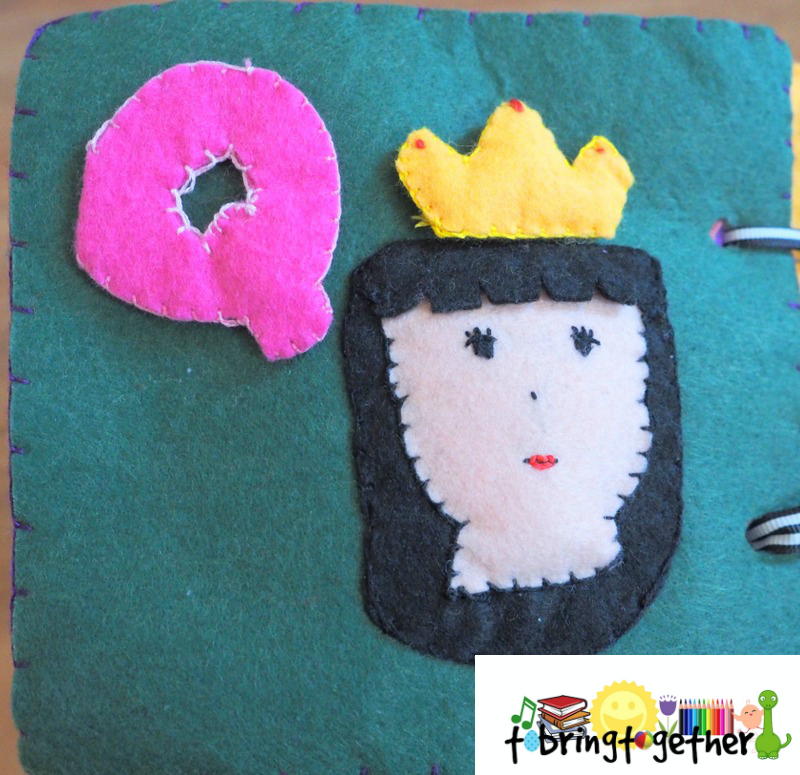 R for road. Pretend driving while learning basic road signs.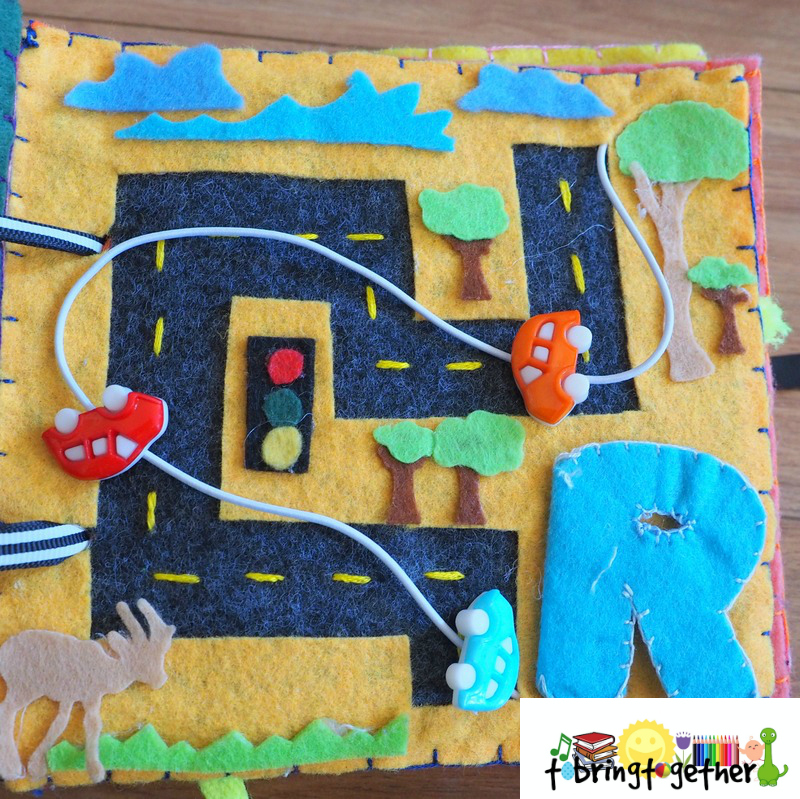 S for shoe. Learn how to tie shoe lace.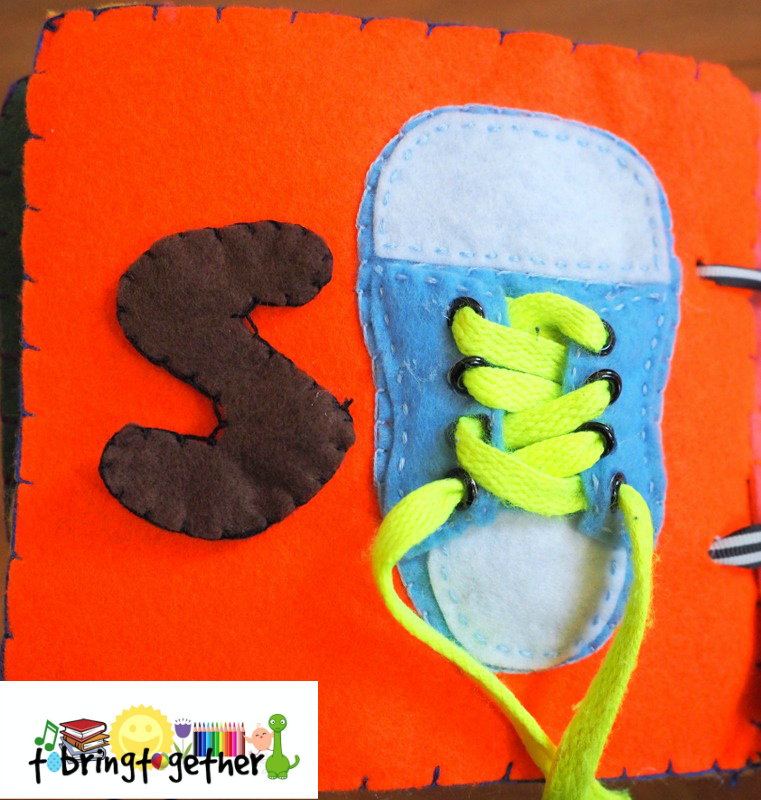 T for tractor. Learn how to unbutton by taking off the wheels.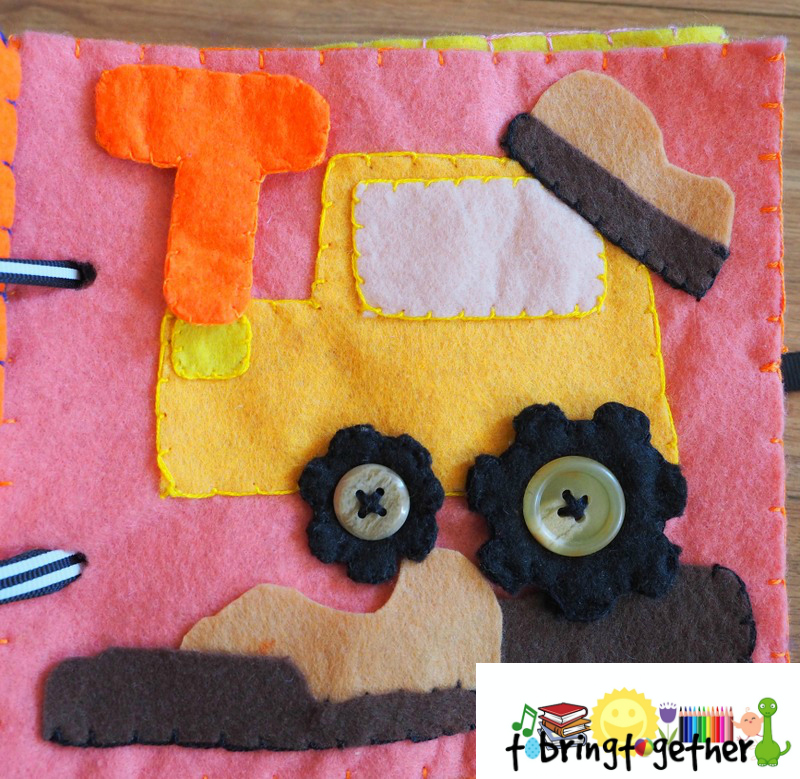 U for umbrella. Open the umbrella by buckling it off.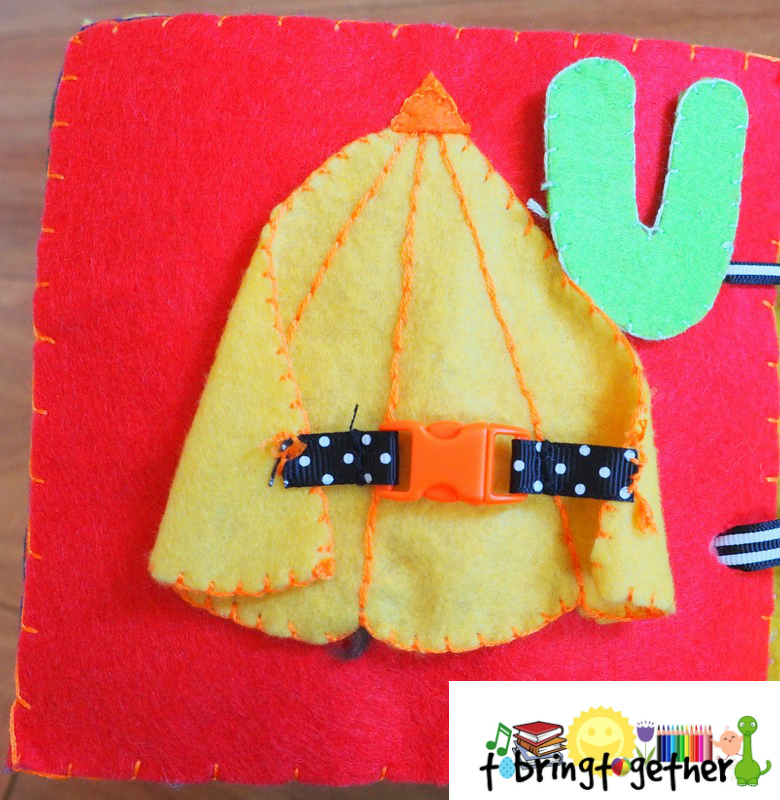 V for violin. Pretend to play violin.
W for watch. Learn how to read time.
X for xylophone. Pretend to play xylophone.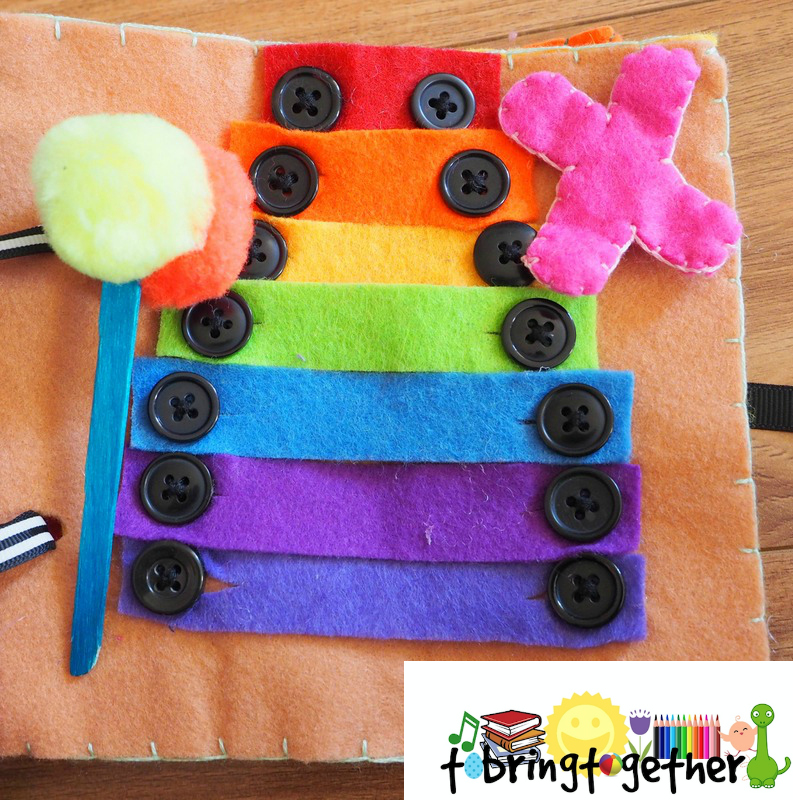 Y for yoyo. Pretend to play by pulling it up and down.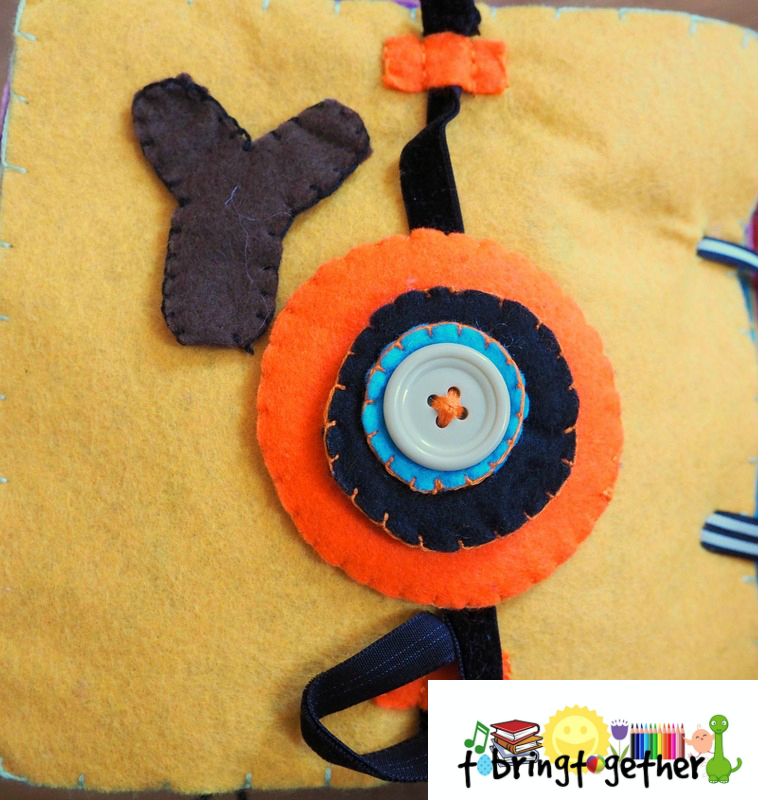 Z for zipper. Learn to zip and unzip.
Check out some more of our A-Z activities.
Meanwhile, you may watch how Marshall plays his not-so-quiet ABC book.