This will be our first Christmas here in Australia. As much as we want to celebrate Christmas back home (Philippines), our air ticket budget was already used up on our holiday last October.
Nevertheless, there's no reason not to celebrate this special occasion.
Speaking of budget, we wanted to have a  joyful yet not too expensive celebration. So this year, we decided to do some diys.
First is our Christmas wreath.
We used a round plastic and covered it with green felt paper. I still have quite a number of felt papers from doing Marshall's quiet book. So rather than keeping it in the storage, why not use it.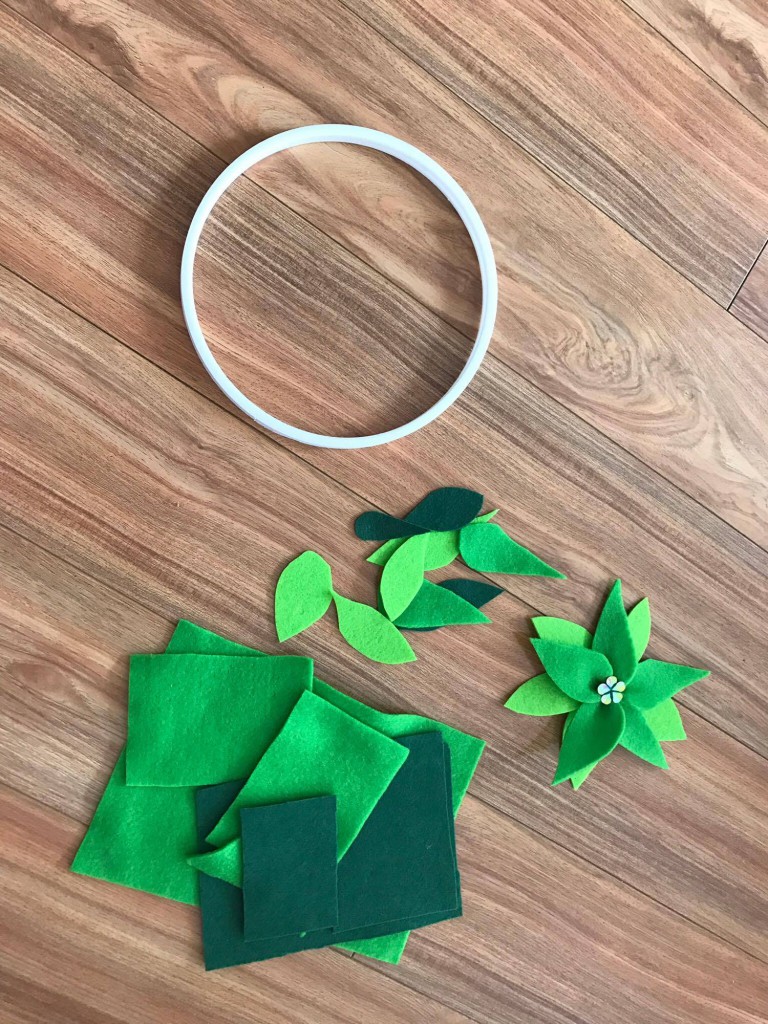 Here's Marshall helping me out. He actually felt the glue gun was hot so he was extra careful.
Here it is :))
Christmas is a time for giving. "Sharing is caring" as he would always say. We want Marshall to practice the act of kindness so I asked him to help out with the packing of some chocolate goodies. Turns out he ate some of it. haha!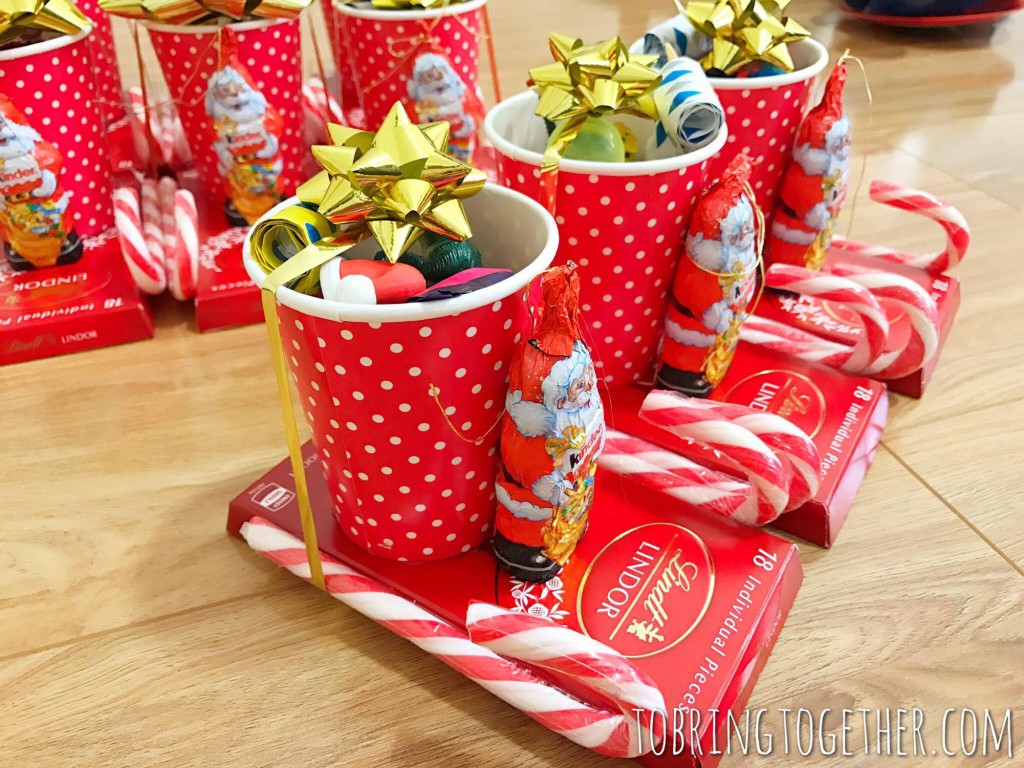 These are what's inside a goody. It's not much but it"s the thought that counts 😉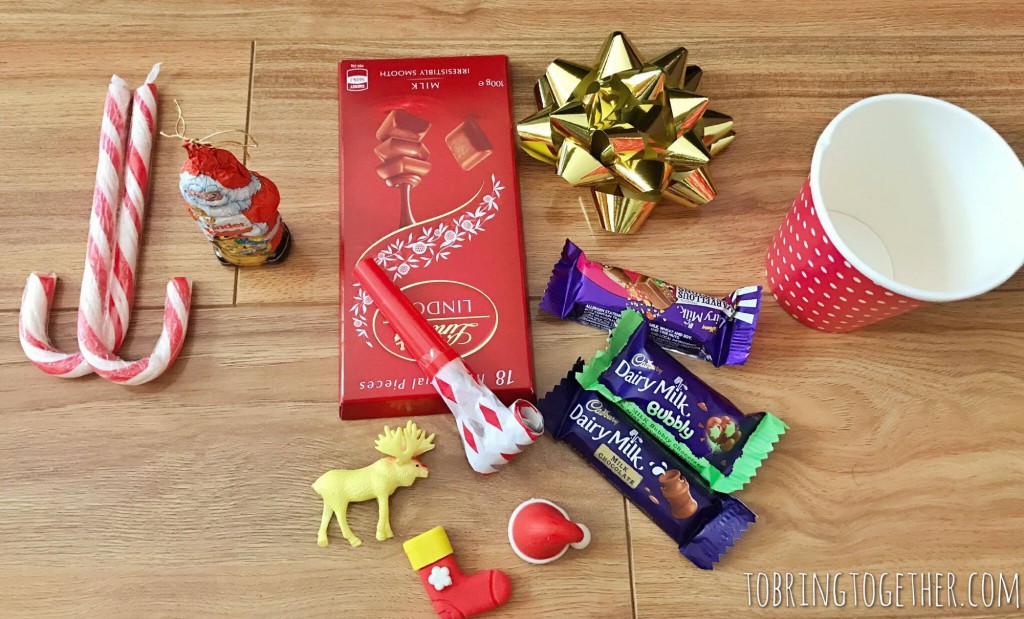 Made a few for Marshall's friends.

Dada and I also decided to give a little something for our cenacle family as a gratitude for welcoming us in their group.
We bought some candles and we customized the designs.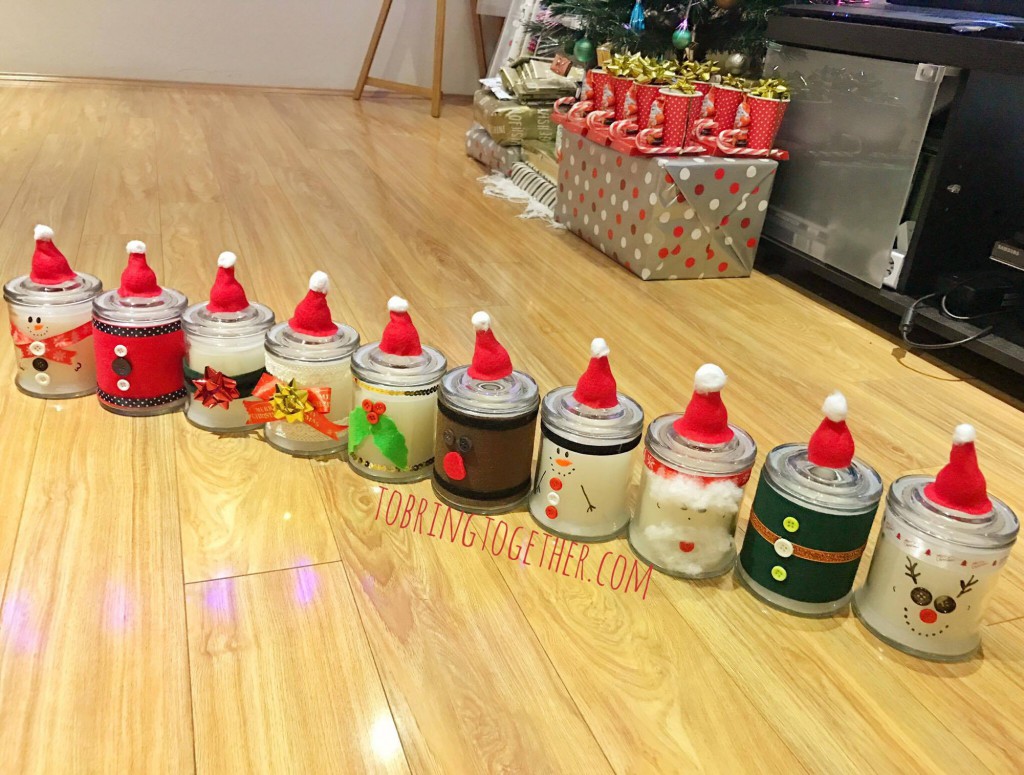 A closer look to each design..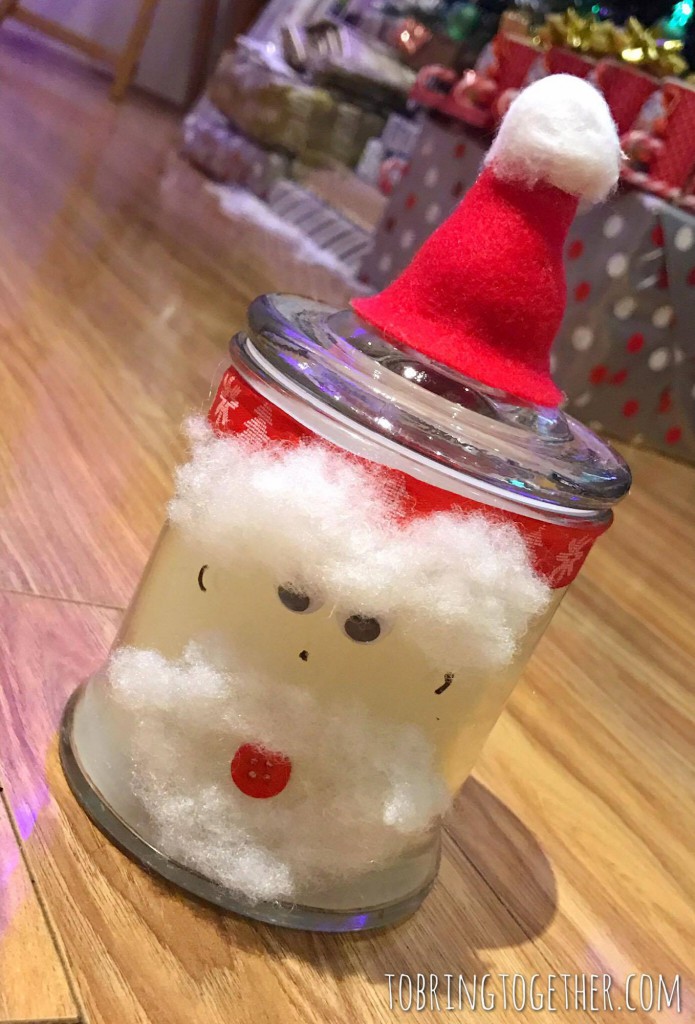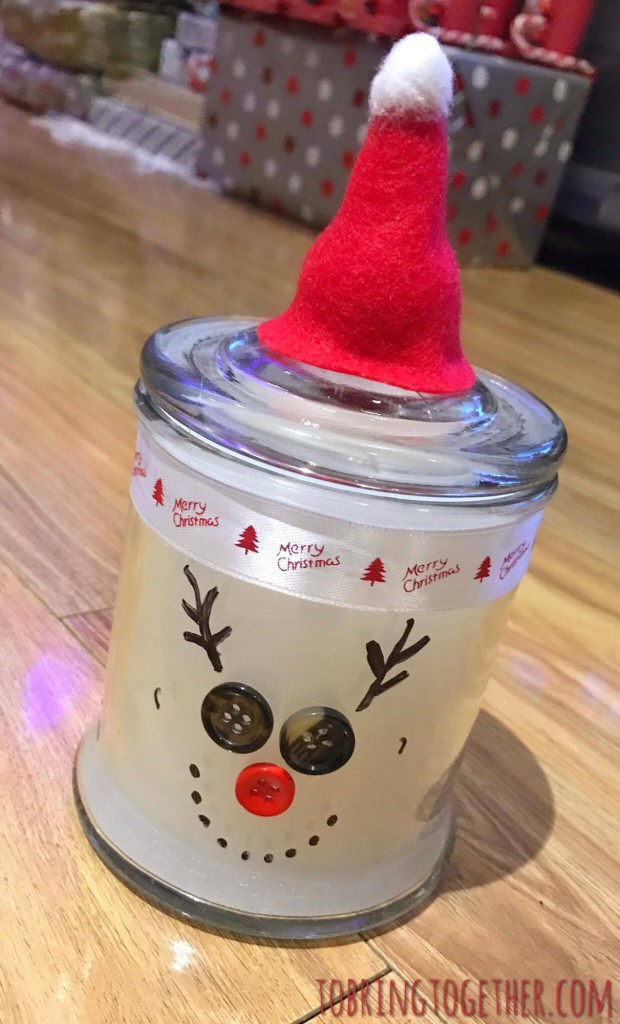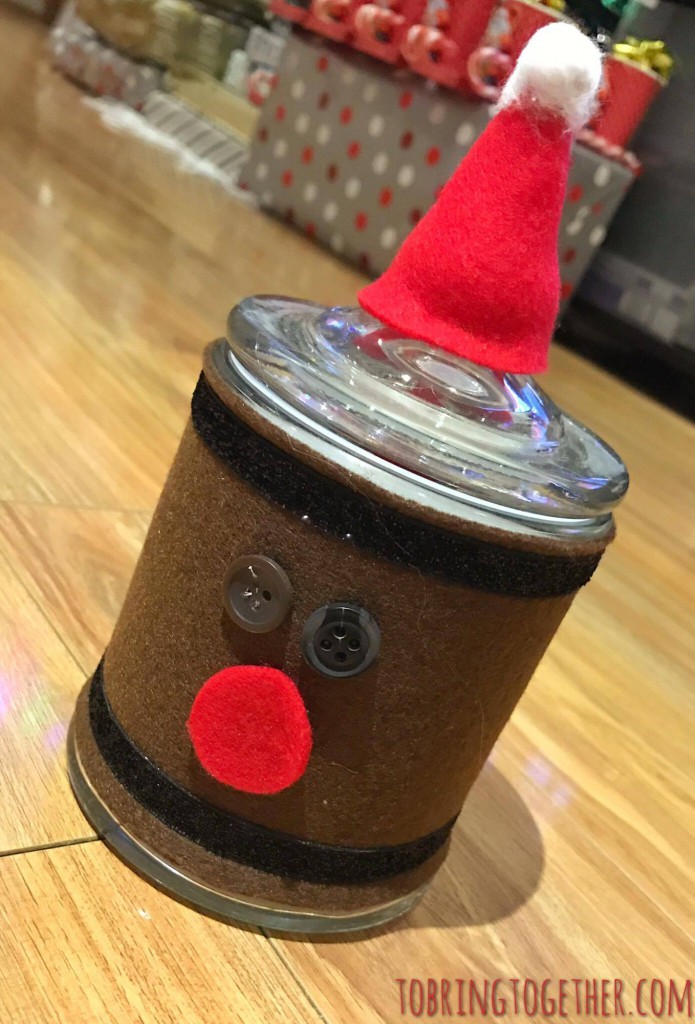 And here's a video of us setting up our Christmas tree 😉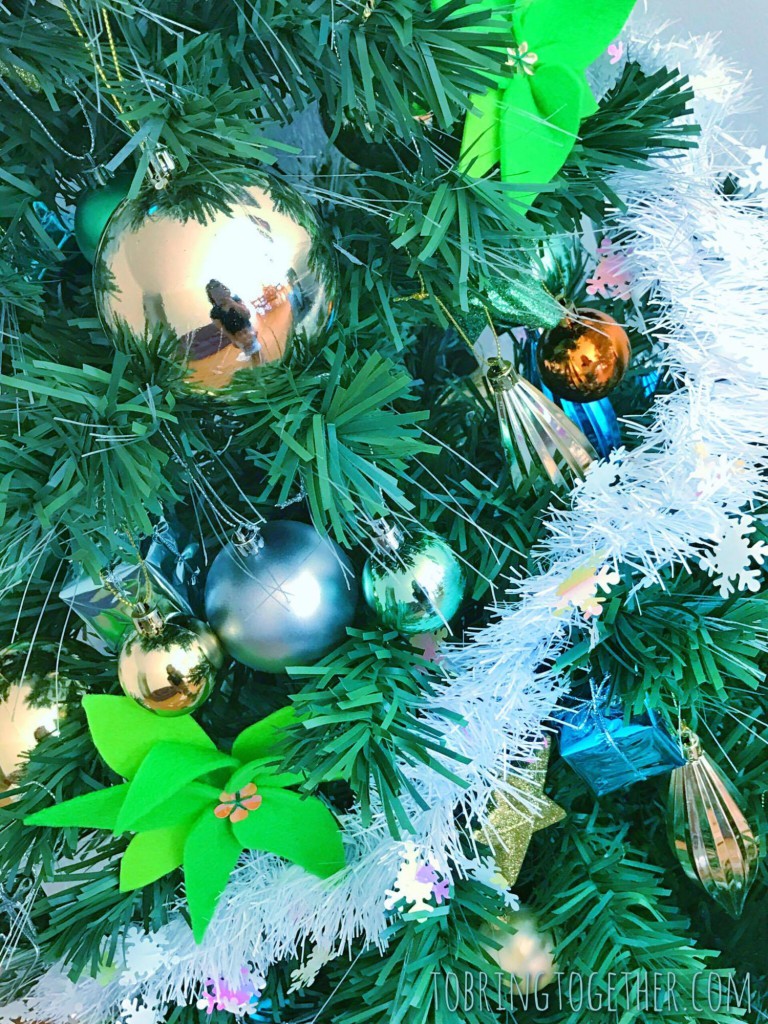 As for Marshall's gift, we didn't plan anything big, just like the previous years. We don't want him to grow up being used to receiving splendor gifts from us. We want to teach him the value of frugality and contentment on little things. So this year, dada and I decided to recycle his eggs surprise for his Christmas gift.
We placed some small toys which are also not that expensive but he'd most likely be surprise when he sees these.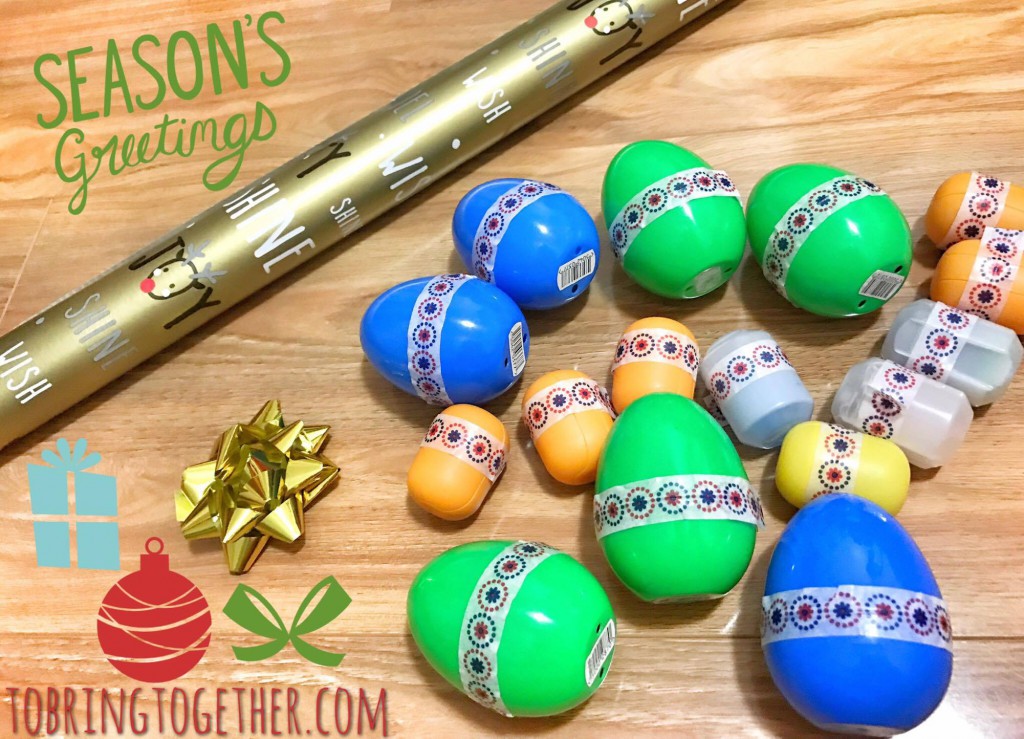 Not to mention, we added some twist on its packaging. hihi!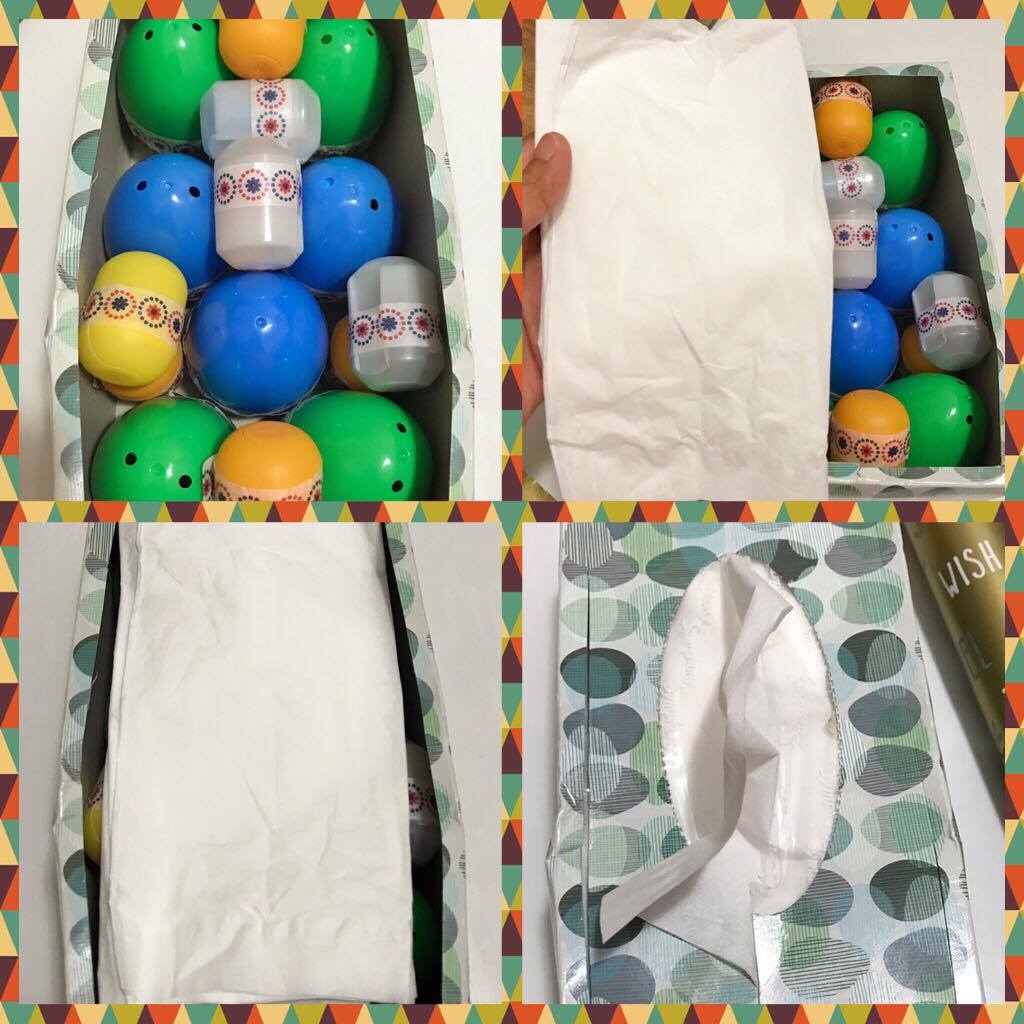 Can't wait to see what's his reaction! haha! labyu! 😉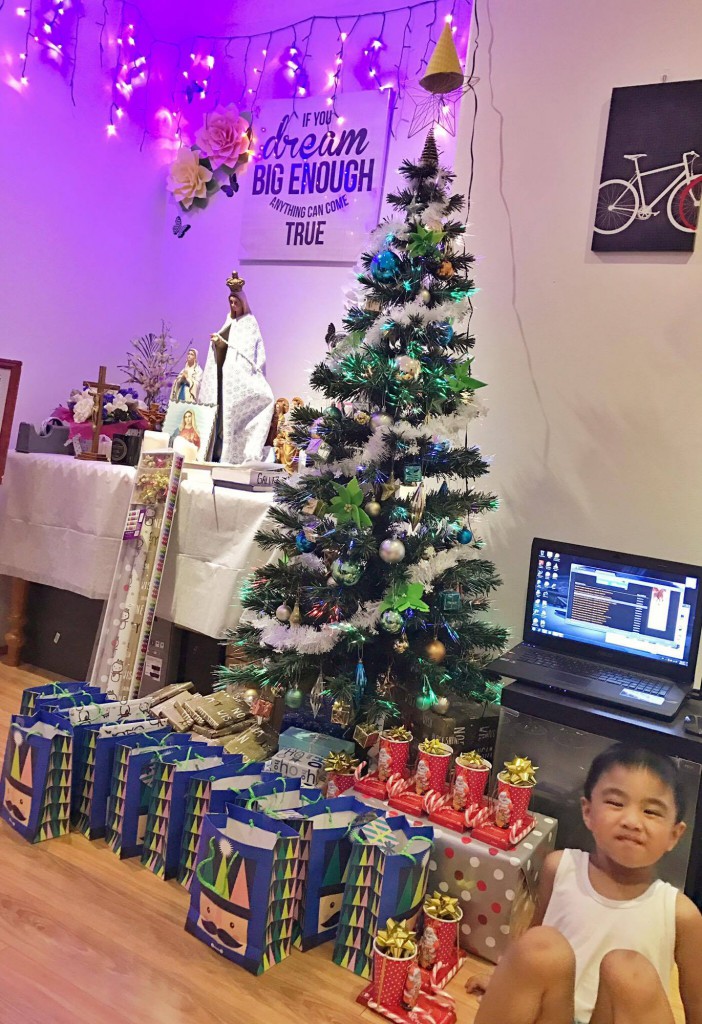 Have a Joyful Christmas and a Blessed 2017 from our family to yours! :))