Hello guys! Kamusta?
Canberra's flower festival is up until 13th of October, so if you're looking for any plans this weekend, Floriade is a perfect spring event. Click here for to check out our Floriade visit 😉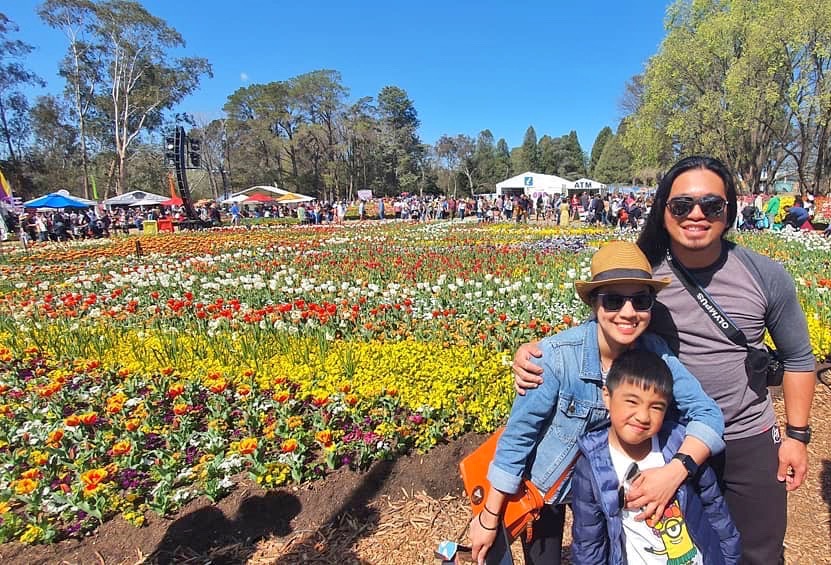 And since we're talking about Australian Capital Territory, read more as we share our overnight itinerary 😉
From Sydney, it is a 3-hour drive so we decided to hit the road early. We left home at around 6am and planned to refuel at Costco, Casula which is half an hour drive from our place but still along the way. After an hour, we stopped over at McDonald's Mittagong and had breakfast which left us another 1 and a half hour drive to the Floriade.
But before that, we found out that there was also a Tulip festival at Corbett Gardens, Bowral so we thought of going there as well since it was just 10 minutes away from McDonalds. Turns out there is an entrance fee of $12 per person, so we did not get in and just headed to Canberra.
We reached Canberra at around 12 noon so we had lunch first at a picnic area. Of course, we brought some packed lunch! #tipidtips, hehe! ;))
After lunch, we then went to the Floriade. It was already 1 pm by that time then left at 2:30 pm.
We headed to the National Museum of Australia which is 6 minutes away from the Floriade. Entry is free.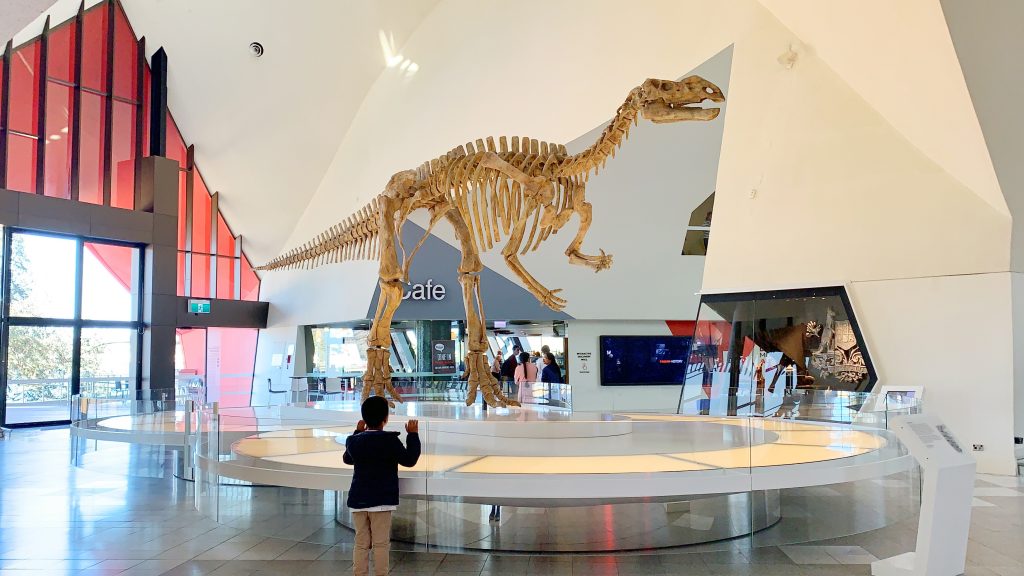 It took us 1 hour to roam around the museum. Marshall said this was his favourite amongst other attractions. Thereafter we proceeded to the Parliament House. Free entrance as well.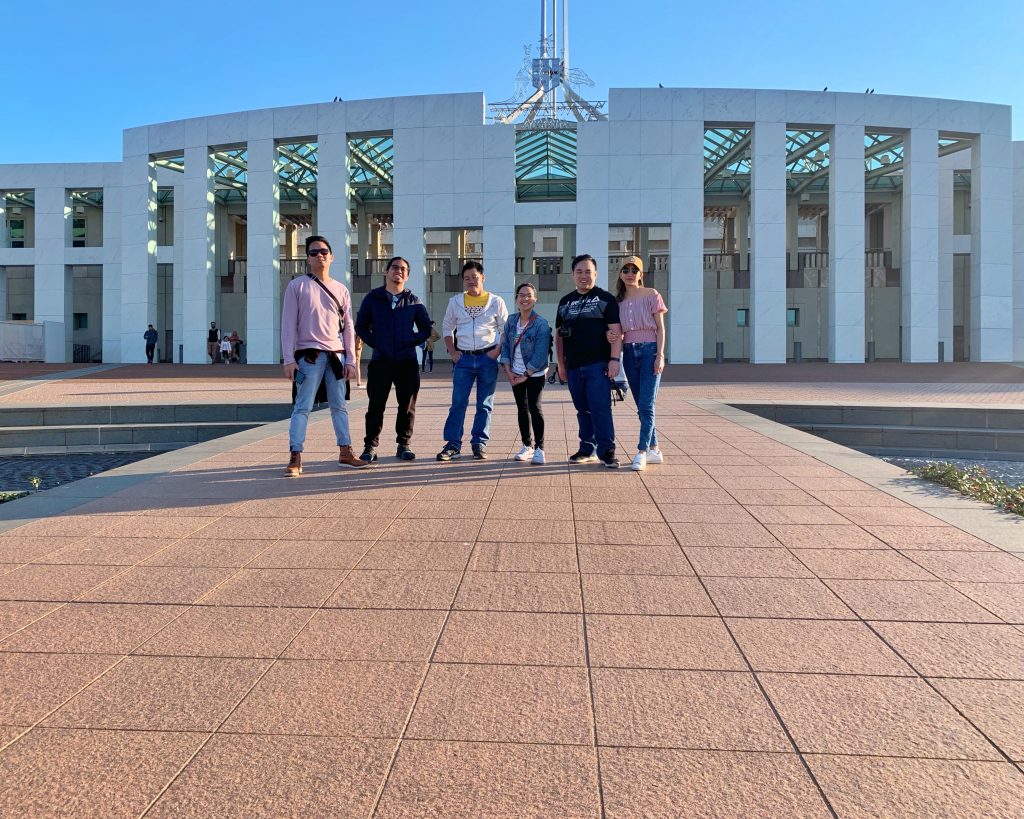 We wanted to visit National Library and National Gallery of Australia but it was nearly 5 pm so we just headed straight to Sundown Villas where we stayed overnight. Again, we booked through Booking.com. Book using my link and we'll both get a reward, click here! 😉
We planned to have dinner at Lolo and Lola – Filipino restaurant. We anticipated it will be crowded but too bad they don't get reservations. True enough, upon reaching the place, there was a long queue so we ended with KFC takeaways. Winner si Dada – Dada's favourite! 😉
After dinner, we immediately hit the sack. The next day, we checked out at around 9am. We went to a nearby catholic church at St Benedict's church, 5 minutes away from Sundown Villas. Then we went to the Old Parliament House.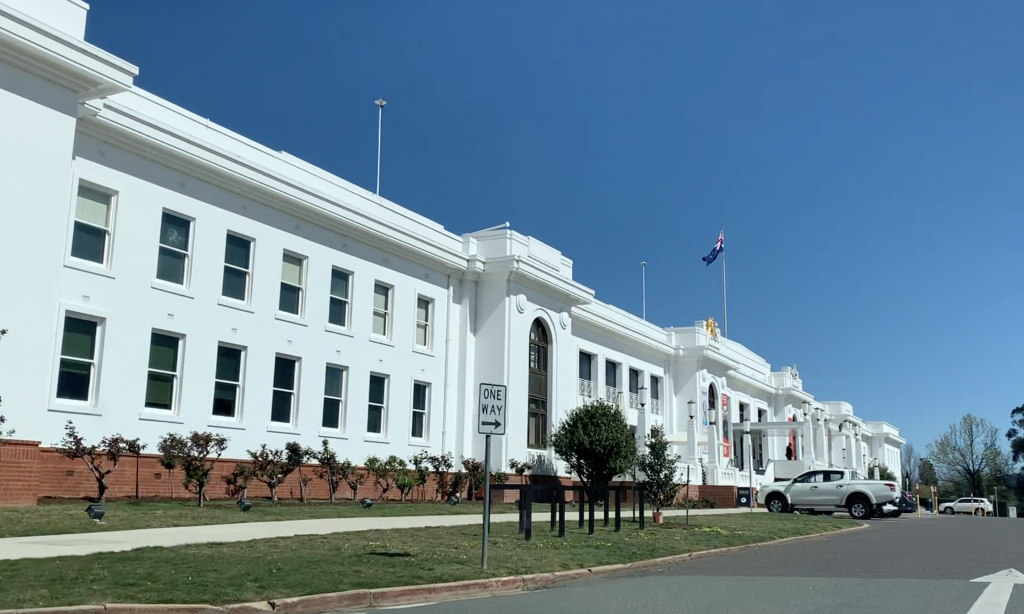 It took us 2 hours to roam around the area so we just had a quick stroll at the National Portrait Gallery. Entrance fee is $2 per adult. Thank you Ninong Rene! 😉 We needed to be home by 3 pm so we weren't able to visit the War Memorial Park. Before heading back home, we checked Lolo and Lola restaurant again and we were lucky to have seats available so we first had a quick lunch. Hindi na nakapagpicture kasi nagmamadali na 😉
Overall, it was a quick yet fun Canberra adventure! Hope you'll have a wonderful time too! 😉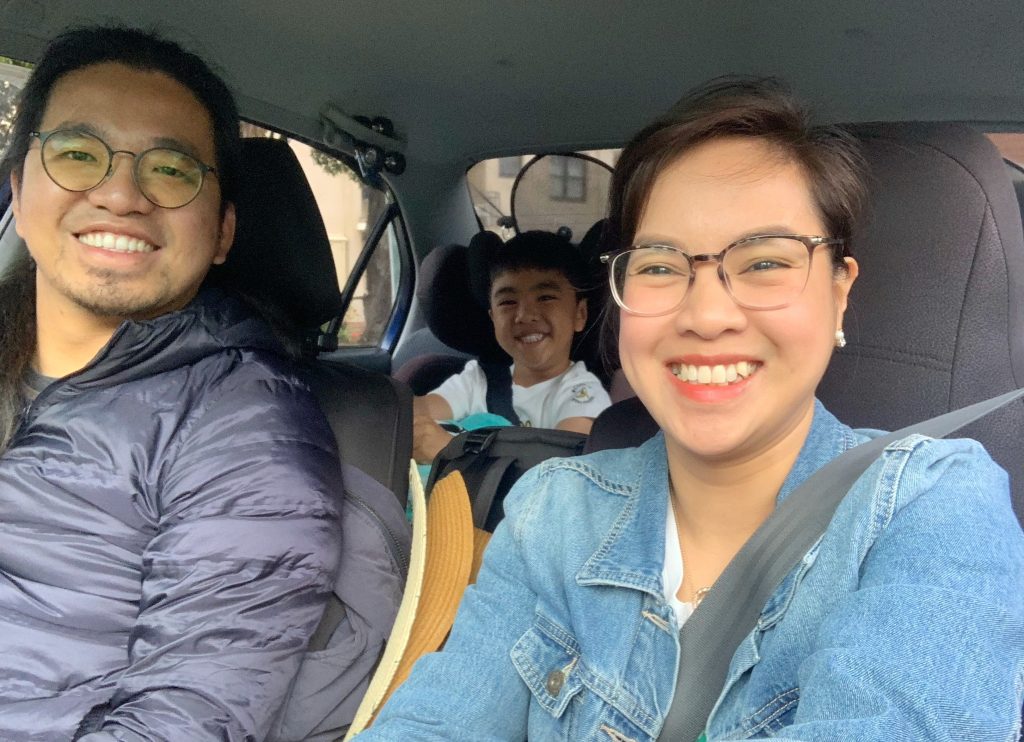 Watch our short Canberra video trip here! PLEASE SUBSCRIBE on our YT channel! Click here! 😉