Hello guys! Kamusta?
Tuloy muna namin ang naputol na kwentong Japan! 1 year ago na to kaya dapat makwento na at baka matambakan pa! haha!
We still have a lot of experiences to share while we were at Japan but thought it would be best to just summarize our 10-day Tokyo Itinerary. Read more to find out attractions, food, and activities you can try on your visit to Japan. Enjoy! 😉
It was an early morning flight from Sydney to Japan. Our flight was 11am but we were already at Sydney Airport at 7am.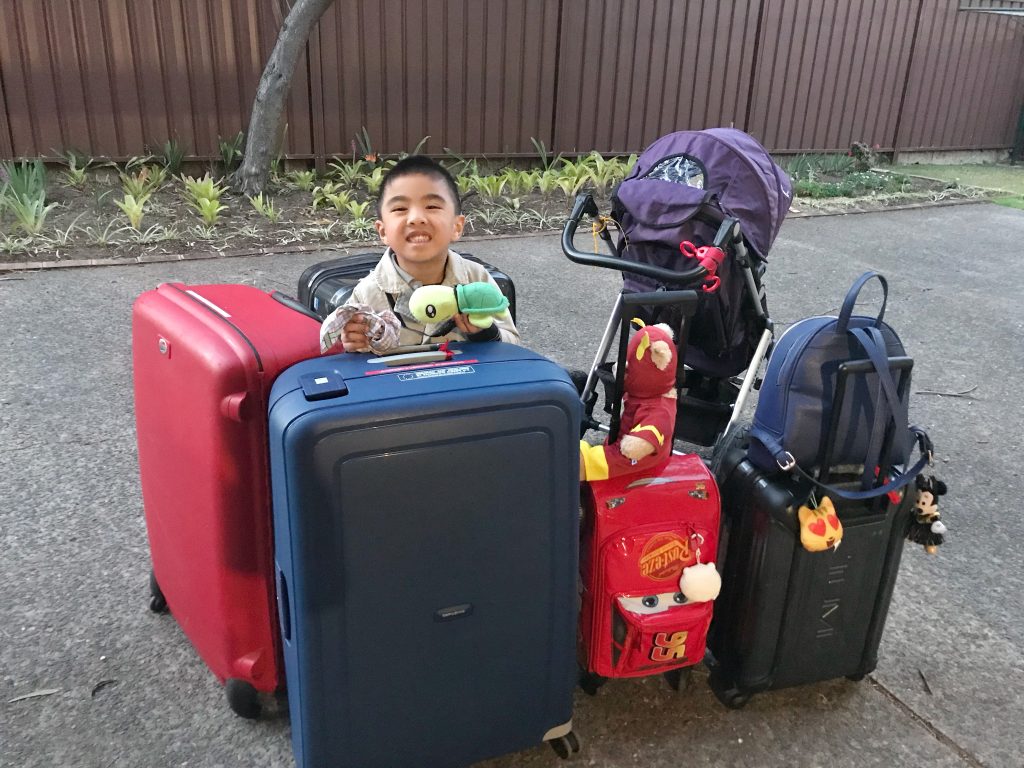 We booked our flights through Philippine Airlines. Each passenger is allowed to have 2 baggages each with 22kg per luggage. We anticipated that we will buy a number of stuff from Japan (kahit hindi naman madami ang budget, haha!), so there were still medium-sized luggages inside those big ones. Plus our 7kg hand-carry luggages. But we actually don't recommend this! Try to bring few clothes and just very important things so you will have enough space if you're planning to buy things from Japan. Mahirap maglakad sa kalye ng may dala dalang mga maleta, plus hindi pa lahat ng stations may lift/ elevator. 😉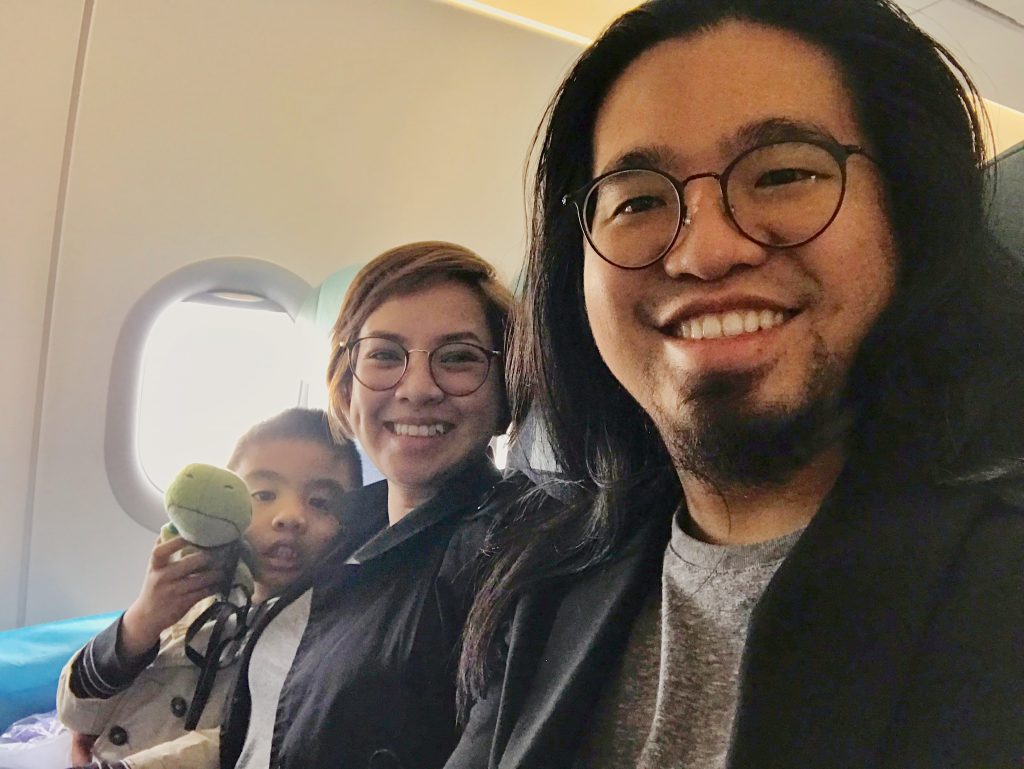 Anyway, it was our first time to take a PAL (Philippine Airlines) flight and we were quite happy with its service though the flight was an hour delayed.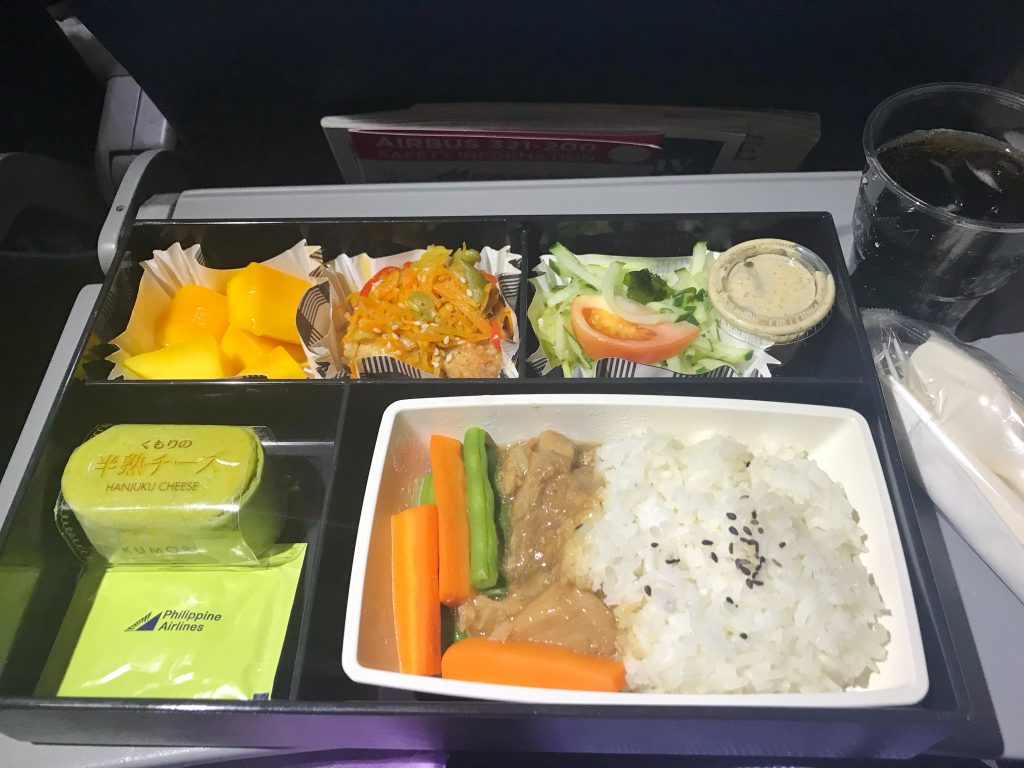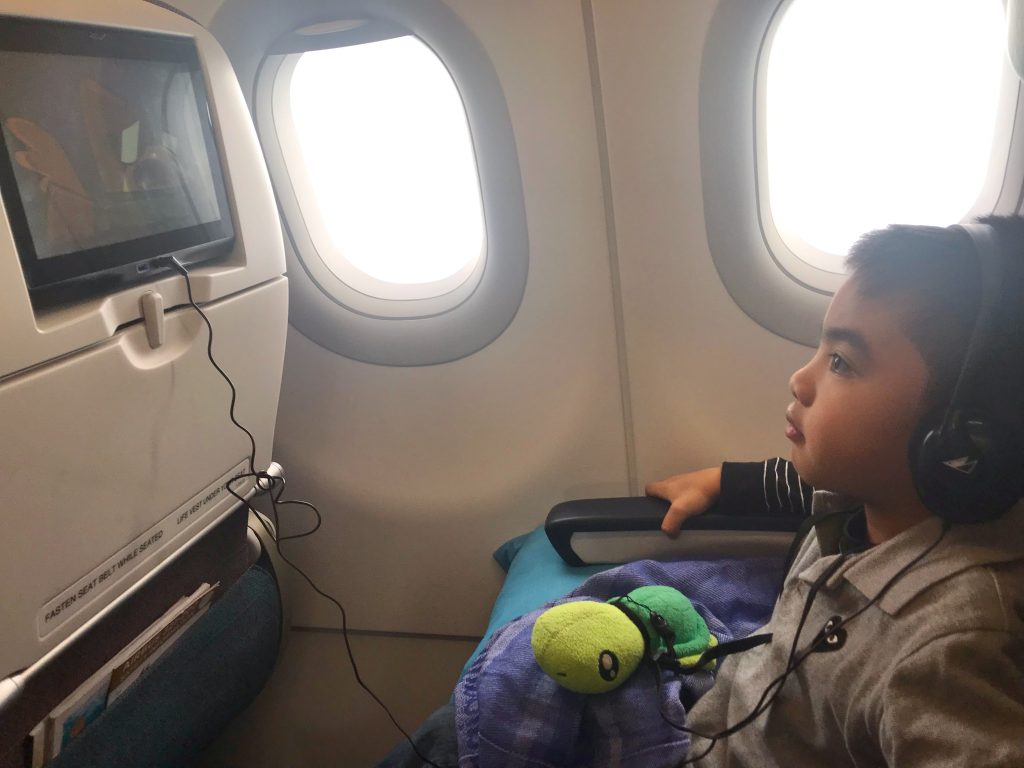 We had an hour stopover to the Philippines just in time to meet Nanay and Tatay to fly with us to Japan which we purposely booked.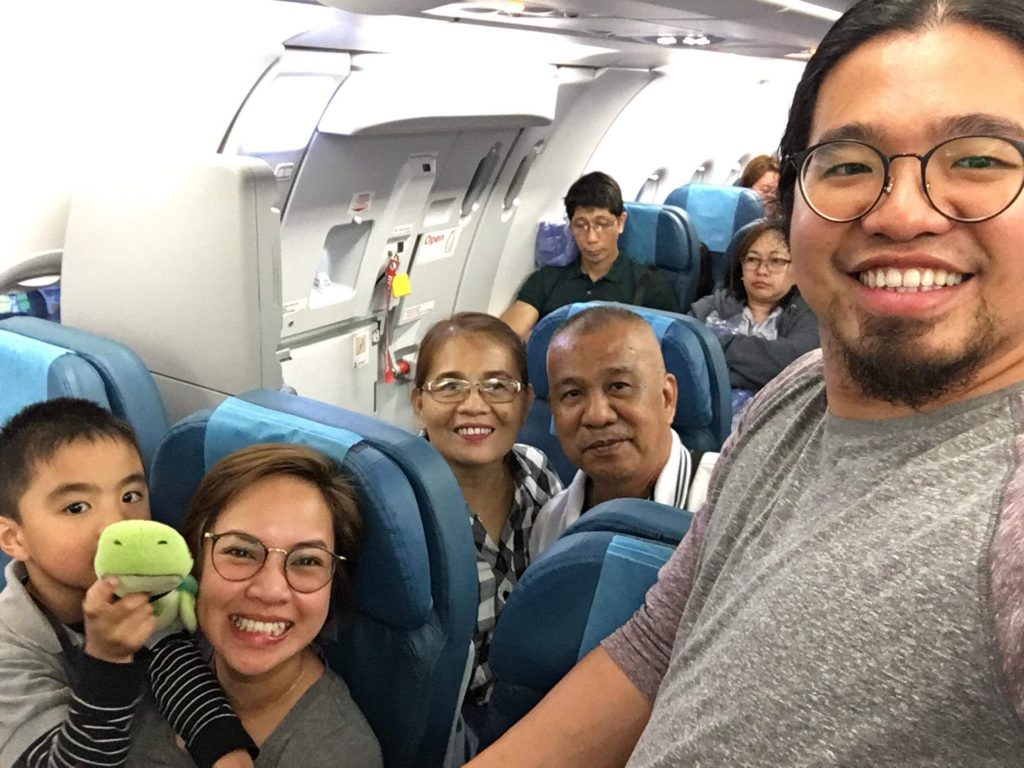 From the Philippines, it took another 3 hours to finally arrive to Haneda Airport at Tokyo Japan. We reached at 1am.
1 am na? Nakakasmile ka pa ba?? Naman! ;))
Day 1: This is it! Pasyal time!
We walked around Odaiba which is an absolute amusement area.
Statue of Liberty

at Symbol Promenade Park
Gundam Front Tokyo

at DiverCity Tokyo Plaza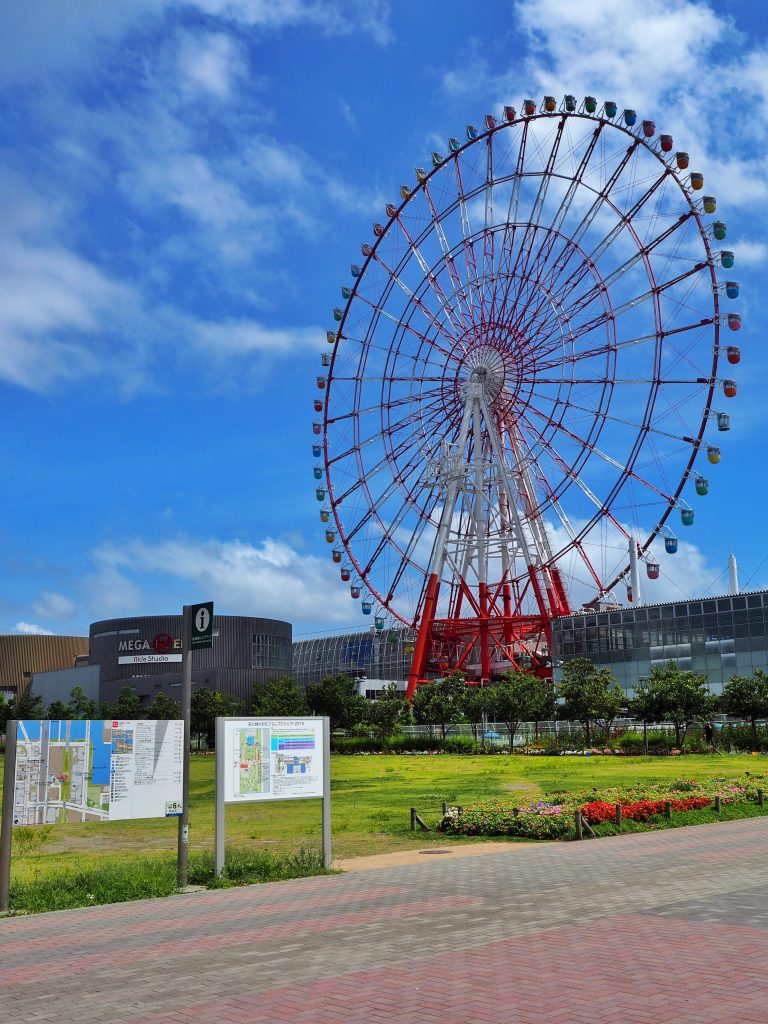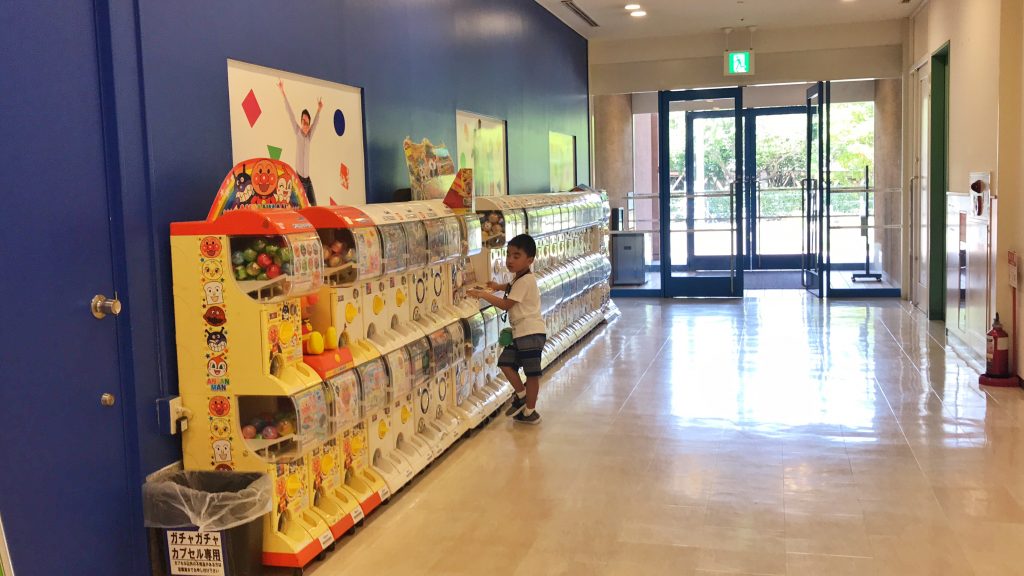 Ride Studio (Good for Kids)

at Venus Fort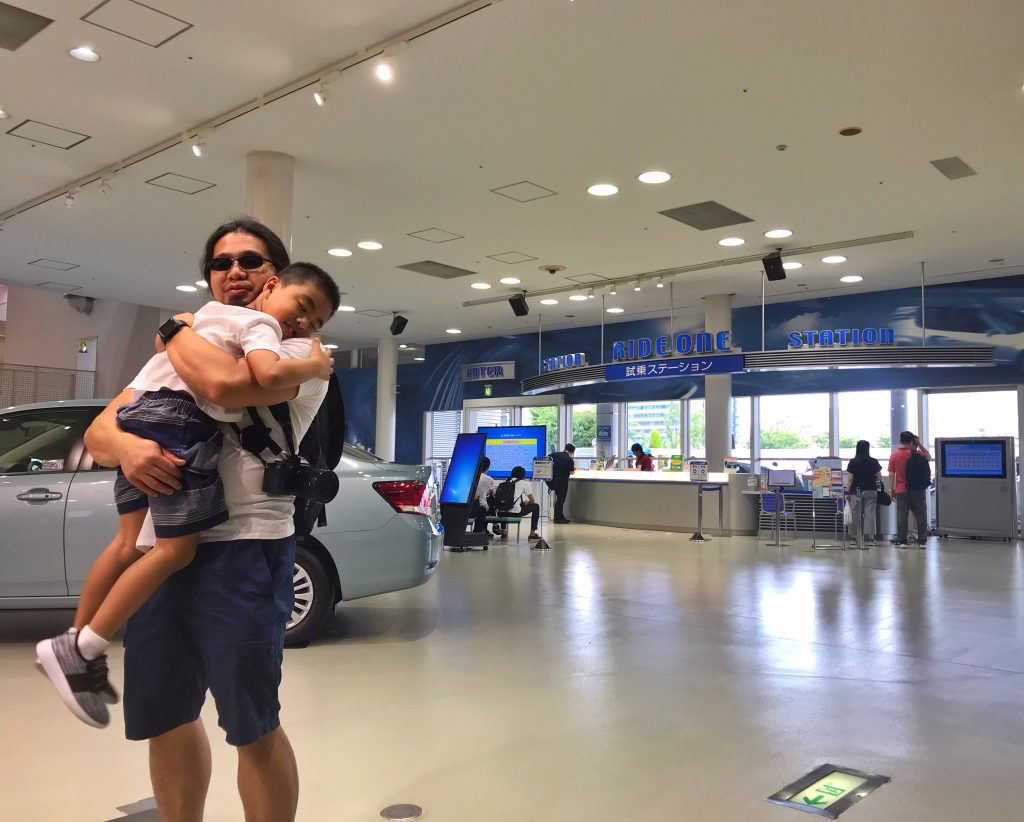 It was a jam-packed day for us so we immediately dozed off when we checked-in at Sotetsu Fresa Inn at Toyocho Japan.
Day 2: We got up late in the morning because we were all exhausted from the previous days. This time, it was a food trip kind of day. Hurray!
We started our day with a Conveyor Belt Sushi Experience at Genki Sushi for brunch.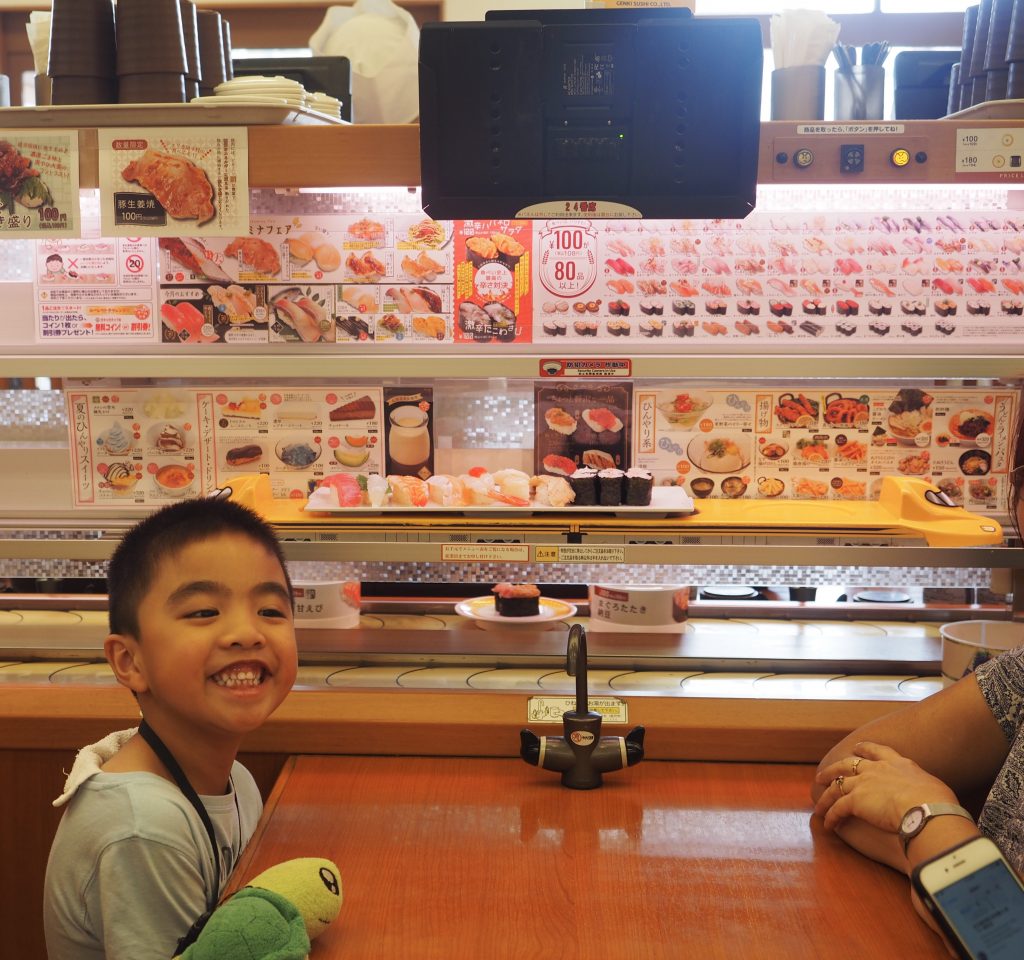 Then we took the train going to Harajuku Station.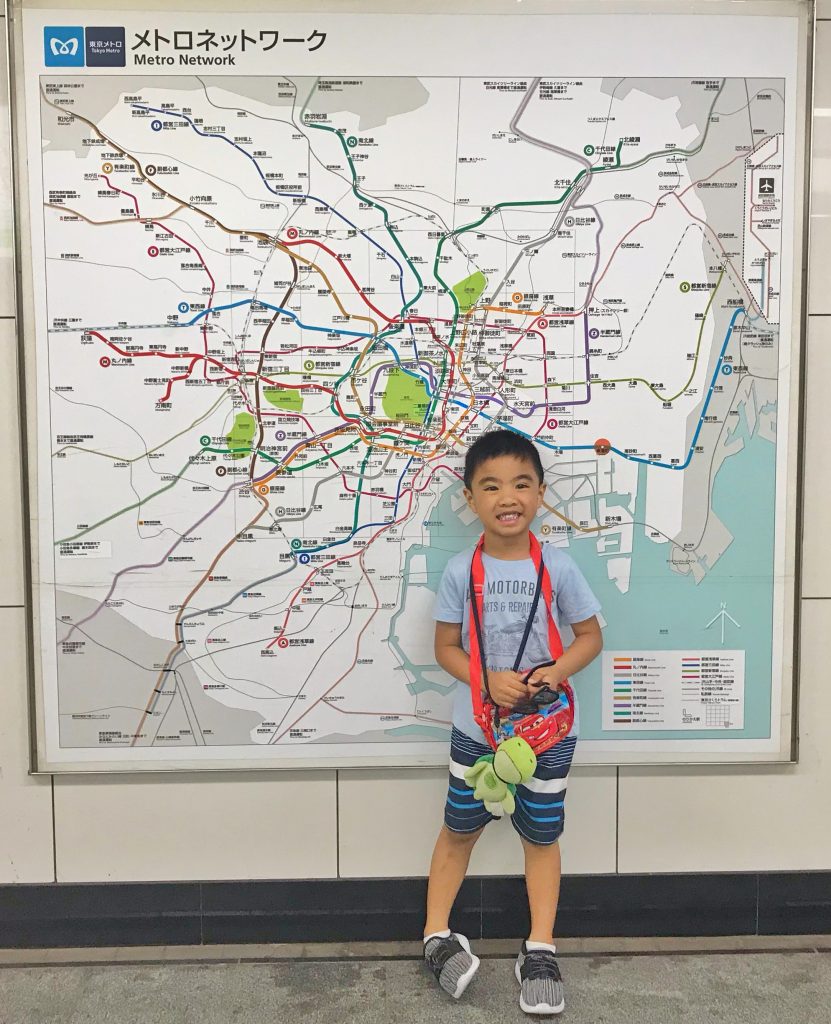 We walked along Takeshita Street where Marshall definitely had a good time! 😉
Then, we had Ichiran Ramen for dinner at Harajuku.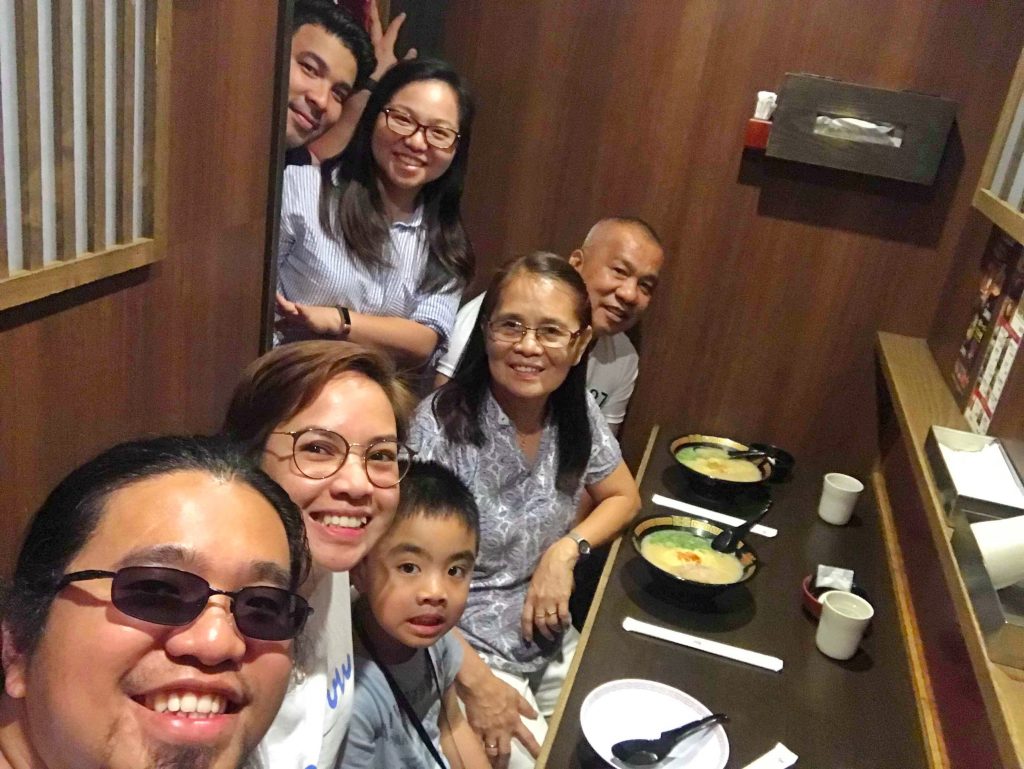 We were too full so we decided to walk along Shibuya and take a shot with Hachiko.
You won't believe it but Marshall actually requested to have another dinner at Saizeriya which is located at our hotel in Sotetsu Fresa Inn.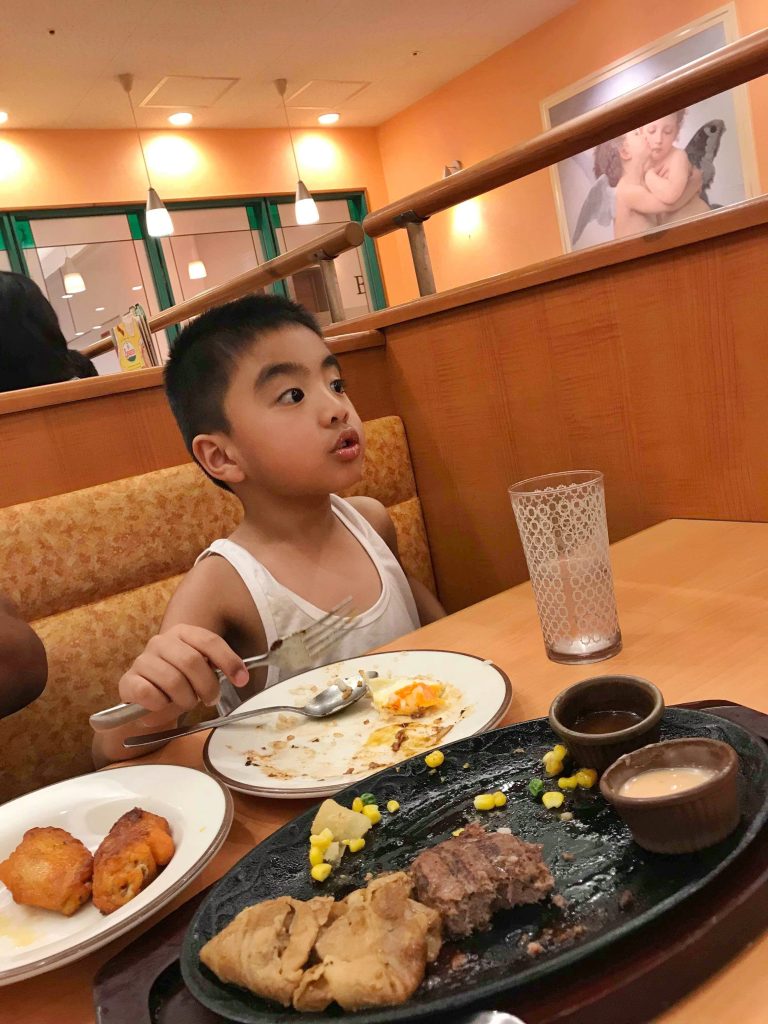 Day 3: This was a rest day since it was also Tita Tetet's graduation and had dinner around Tokyo Station.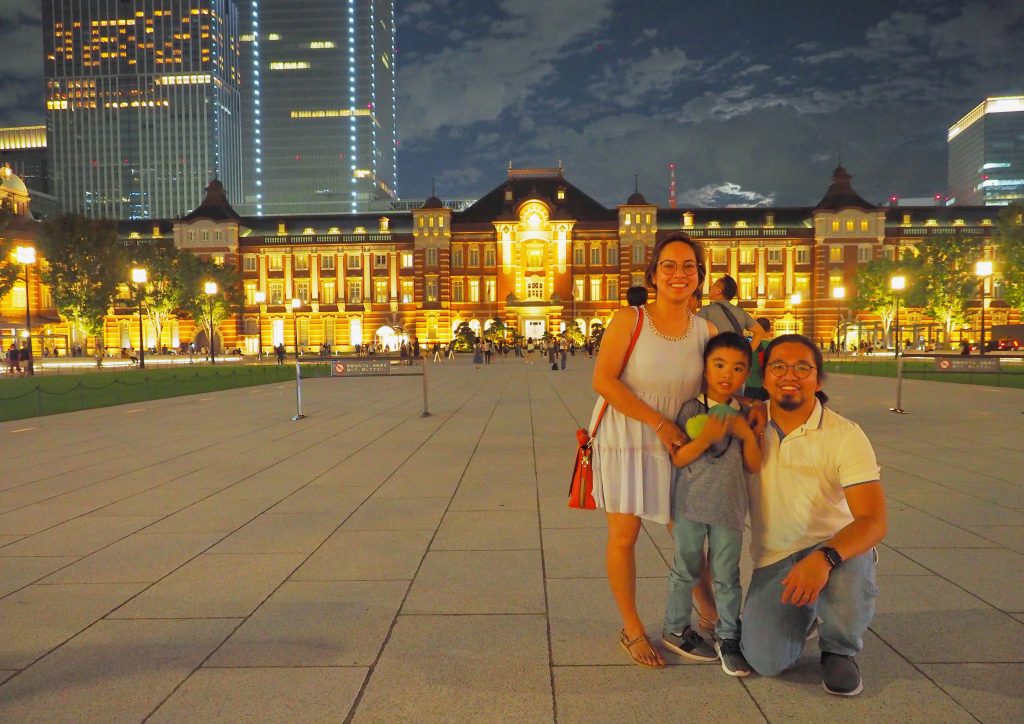 Day 4: Chill day, preparing for a big day the following day. Though Dada and I spent a couple of hours shopping at the 12-storey Uniqlo at Ginza.
OLYMPUS DIGITAL CAMERA
Day 5: Disneyland – Definitely a whole day of fun! 😉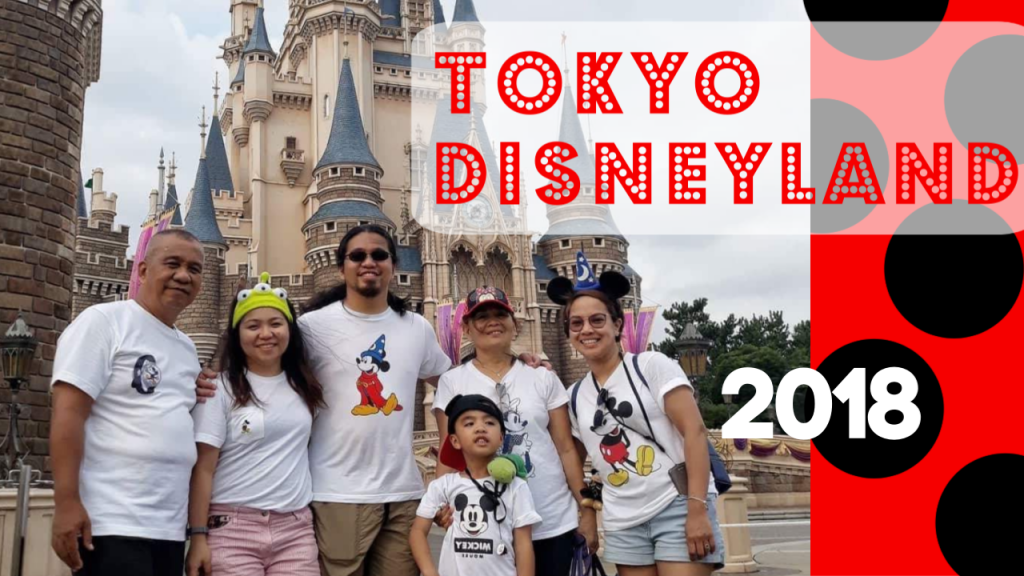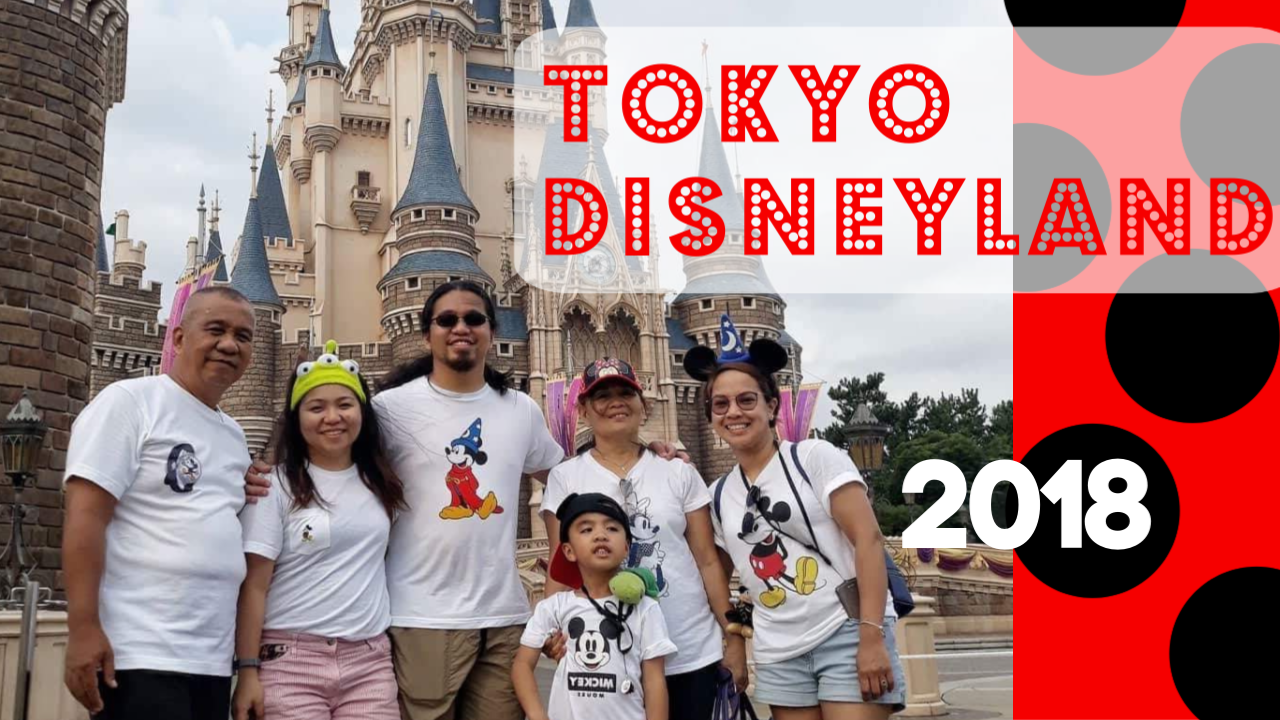 Day 6: Rest and overnight stay at Andaz Hotel. – Stay tuned for our review! 😉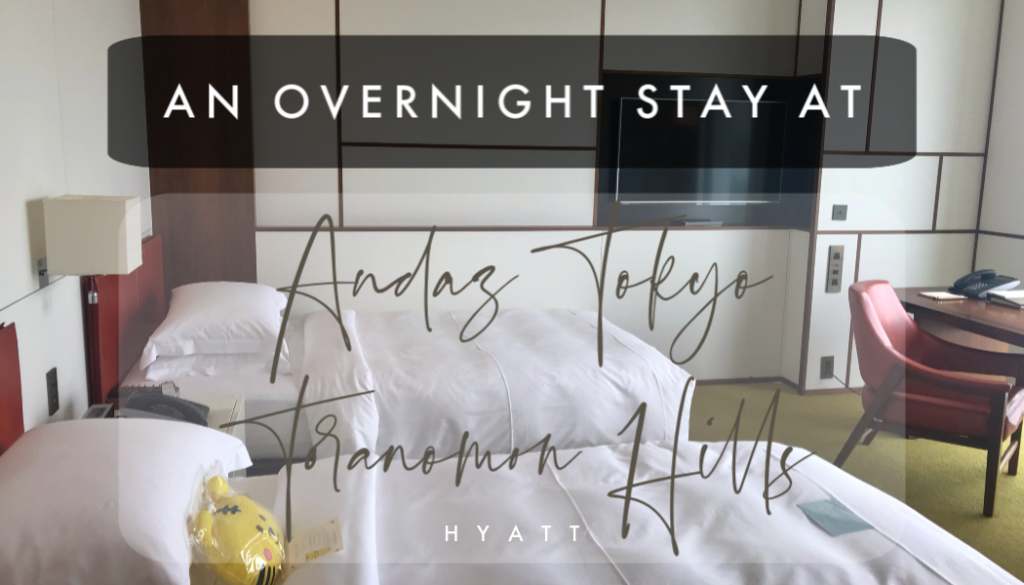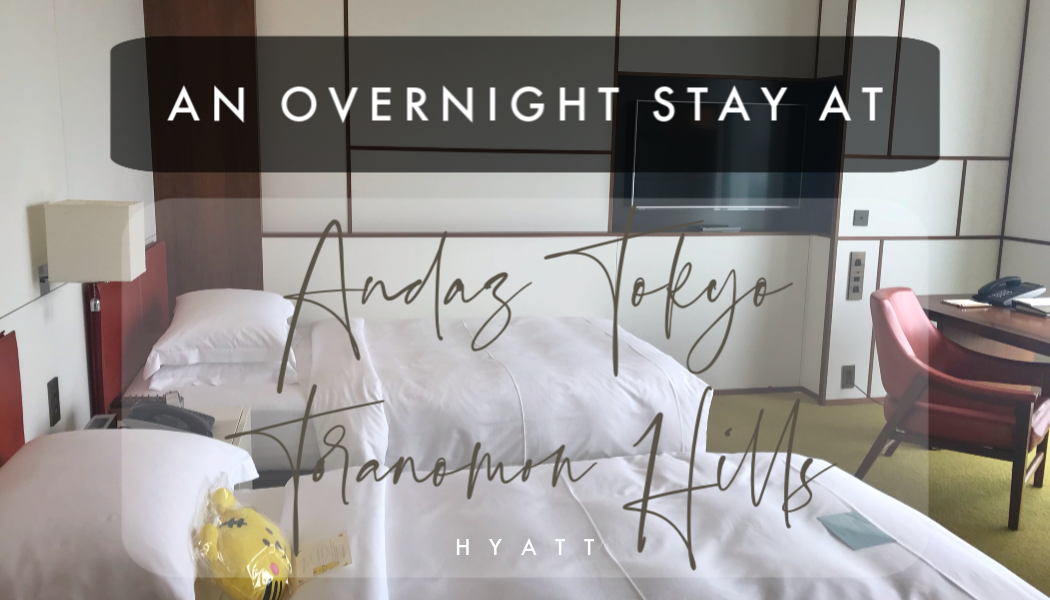 Day 7: Off we went to Hadano Station which is about 2 hours away from Andaz hotel.
We were very much welcomed by this family! Thank you for a lovely time! 😉
Day 8: Shopping day at Daiso, Don quijote, 100 yen shops, and 2nd hand shops.
Chocolates!

Noodles!

Anello Bags!

Super cheap but authentic LV at 2nd hand shop.

Cheap Branded Bags at 2nd hand shop

at Daiso. Decisions, decisions.. hehe!
Day 9: Hadano Tokawa Park and Gotemba Outlet.
Day 10: Almost a day Flight back to Sydney. Hadano Airport to Philippines, then Philippines to Sydney.
Check in Baggages

Hand Carry luggages
We weren't able to take lots of videos when we were in Japan because we just enjoyed the moment and we were also thinking that the locals might find it rude to take videos. Anyway, there's definitely more attractions we have yet to try. A perfect reason to come back to Japan! We might try to come back on a cold season cause it's terribly hot during summer. Nevertheless, we all had a wonderful time! 😉
If you want to know more places to visit in Japan, check out Japan under ¥10,000 😉
Don't forget to subscribe to our YT channel (Click here!) and like our FB page too (Click here) to know more of our adventure! 😉