Hello! Kamusta?
San nyo plan gumala this weekend? Maulan ulan ang weekend namin dito sa Sydney so we're just planning to hybernate at home. May lagnat si Marshall so cancel muna ang plans namin of going out.
Magccamping na lang kami! Sa bahay! Yes, pwede yun! Kwento ko sa mga susunod na posts 😉
Anyway, if you're looking for some new place to discover, we've come across an exhibit of carnivorous plants at the Royal Botanic Garden in Sydney called Plants with Bite. It's amazing how they showcase the amazing plants like Venus flytrap, 'pitfall', 'flypaper', 'lobster-pot' and 'bladder' styles of traps.
You may click this link to watch Jimmy Turner, Director of Horticulture of the Royal Botanic Garden Sydney, as he explains more of the display.
Be mindful of the signages reminding the guests to just look and avoid touching the plants. Careful kids… You may download the plant and bites app and collect the plants during the tour by scanning the QR code at the markers found at the display. Kids will love this part! It's like a Pokemon hunt!
Aside from that, the kids can also play with the puzzles and do some colouring activities.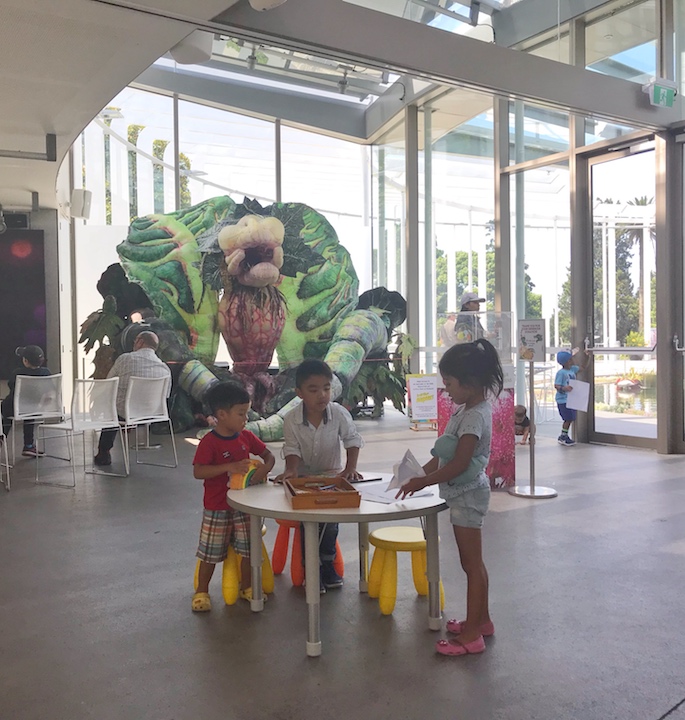 This is an unusual FREE experience especially for kids. The exhibit tour may take about 20 minutes but if you want to watch from the screens showing how the plants work and why they do what they do, you're welcome to stay, just like what we did! hehe!
Free Event is until Feb 26 2019. Get your free tickets at Eventbrite.
Click here for more of our Australia Adventure! 😉
Meanwhile, here's a short video of our visit there. Don't forget to like and subscribe! 😉