Hello guys! Kamusta?
San ang pasyal nyo? Medyo kalma na ang weather ngayon dito sa Sydney kaya pwede na pumasyal!
Naalala nyo ba yung nabanggit ko last time na cinema at the park? Meron ulit! Yey!
If you're around Sydney, you might want to check out Starlight Cinema 2019 for the details of the events: http://www.georgesriver.nsw.gov.au/Community/What-s-On/Major-Events/Starlight-Cinema
There's one tonight at Woodville Park, Hurstville, and another at Kogarah Park next week.
There is also a platform called Eventbrite where you can discover events that might interest you. Madami dami na din kaming free events na nakuha dyan! Yan ang isa sa maganda dito sa Australia, madaming free activities specially for kids! 😉
Anyway, just to give you an idea of what outdoor movie screening looks like, here are our photos from last year. 😉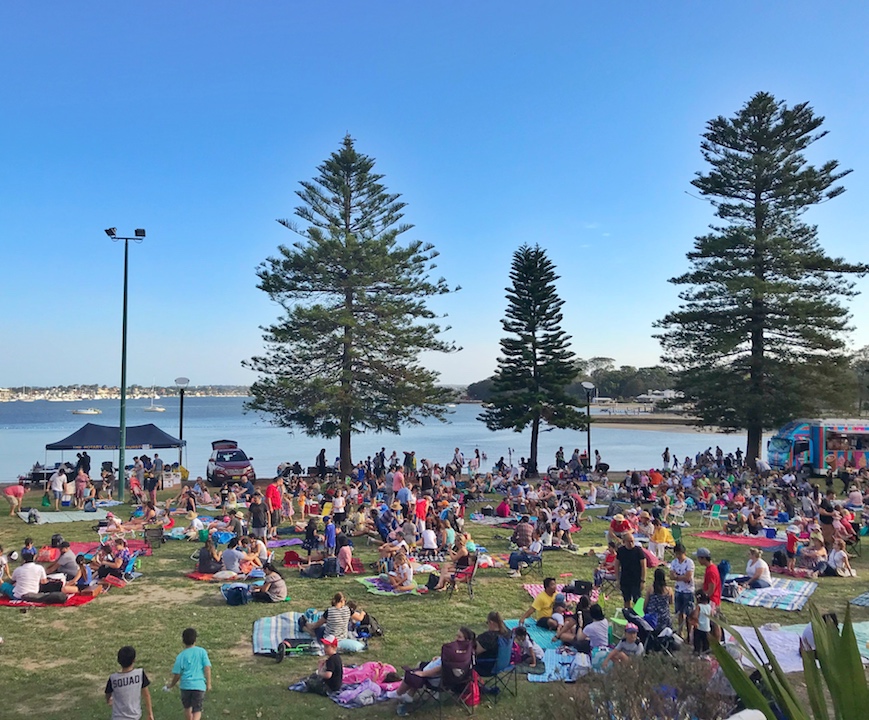 Usual screening time starts around 5-6 pm. We arrived 10minutes before the start so there's already quite a huge crowd.
Luckily we were still able to get a nice viewing spot. 😉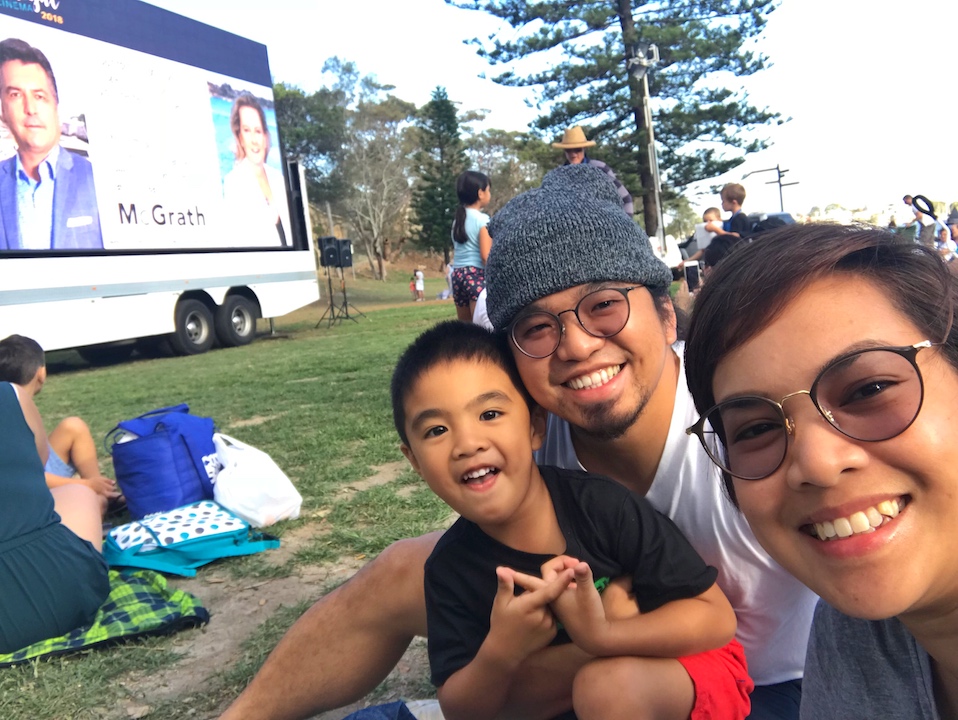 Excited si Marshall kasi first time namin to maexperience. Tapos ang movie pa is Minions 😉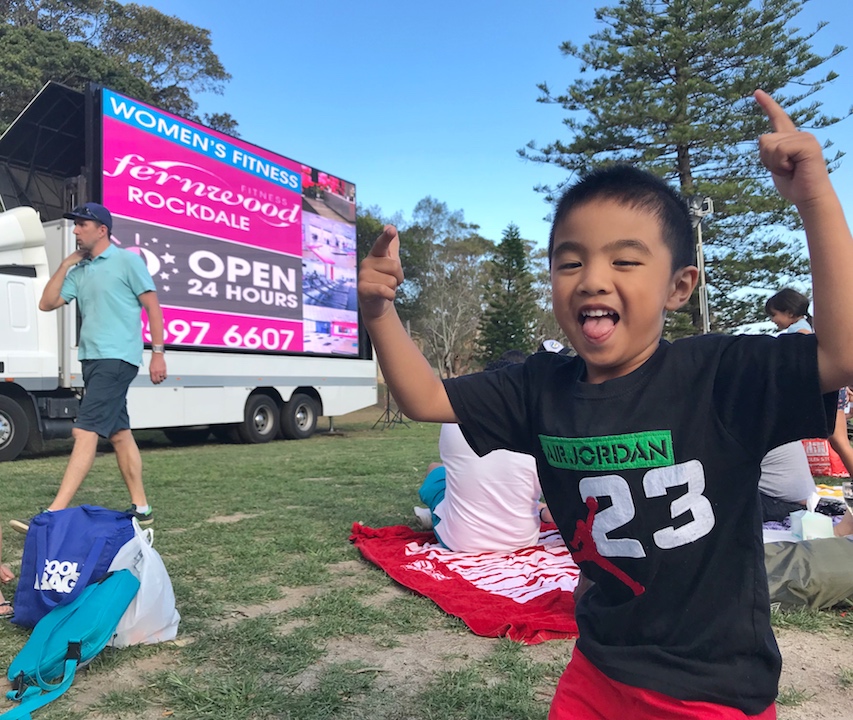 Don't forget to bring picnic mat, or small chair, and of course, food! Though there were food trucks at the area where there's sausages, burgers, and drinks to choose from. Pero kami baon mode pa rin kami, spam and rice pa nga eh! haha!
This is definitely a fun experience for the family. Ang maganda dun, libre!
Kita kits one of these days! 😉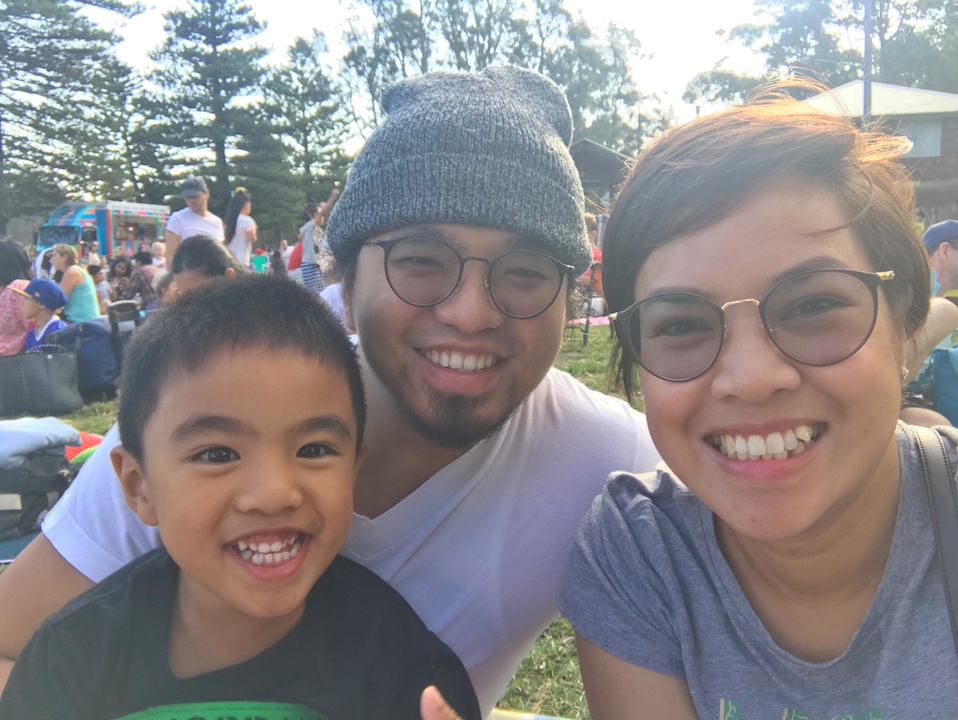 Disclaimer: This is not a sponsored post.
Thank you for taking time to read this story. Feel free to comment for any questions and other topics you might want us to share and we will try our best to reply as soon as we can. 😉