Just a short distance from our camel ride, we moved to Birubi Beach. It was a perfect time for a dip since the temperature was 37 degrees. But because of that, we had trouble walking with slippers since the sand was too hot, plus, we were carrying our beach stuff.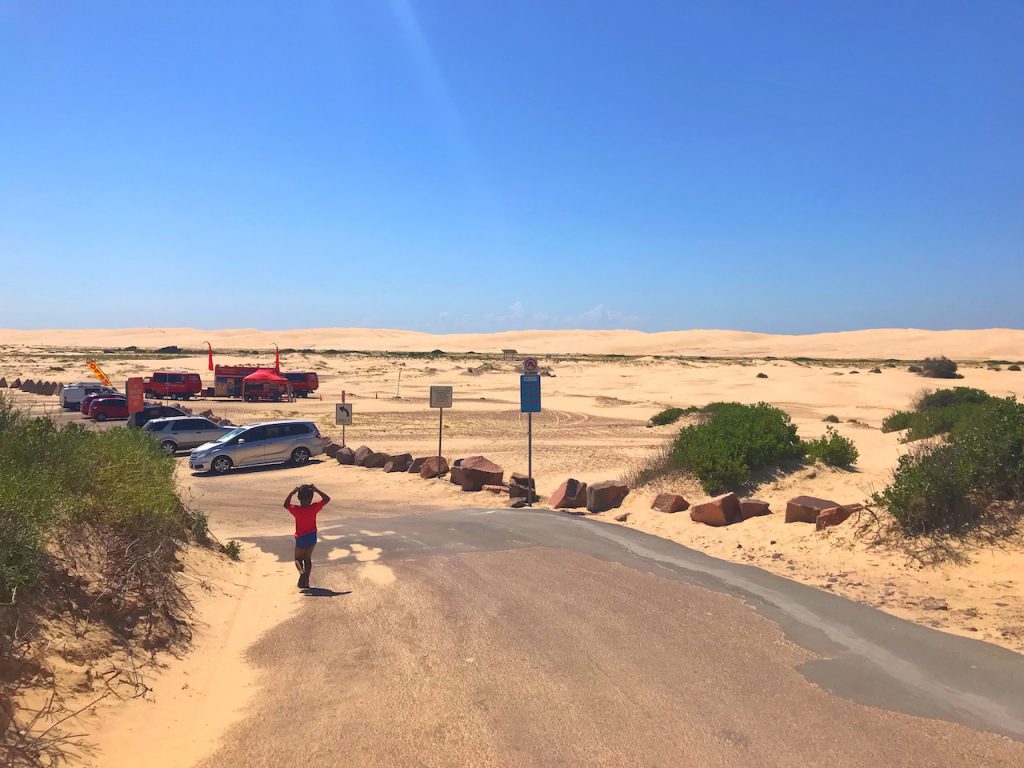 The place is lovely and not too crowded.
We immediately set up our beach tent and had some lunch first.
Thereafter, Marshall, I, and Tita Tetet did not waste much time and enjoyed the beach while Dada took some nap.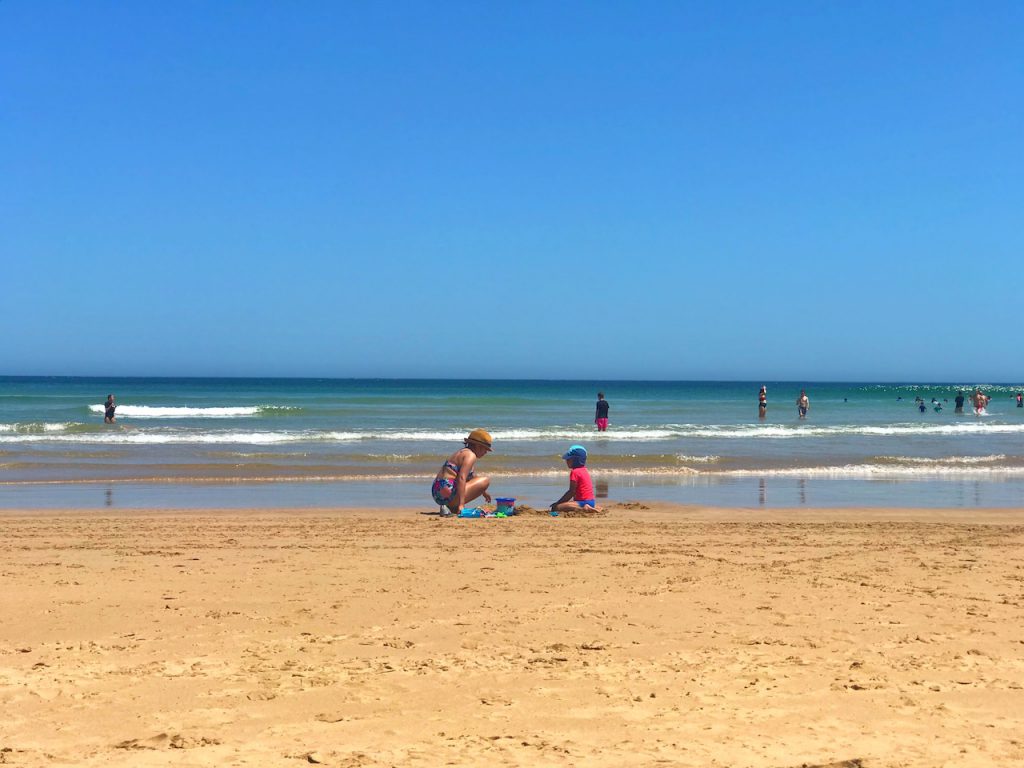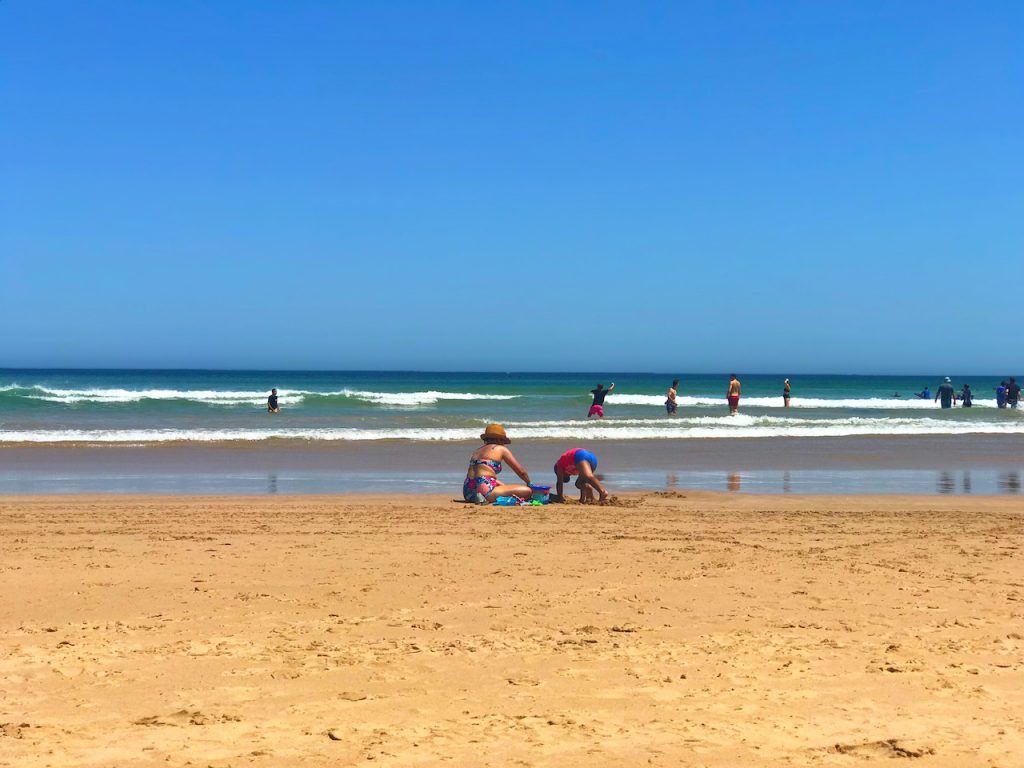 The water is cool and refreshing!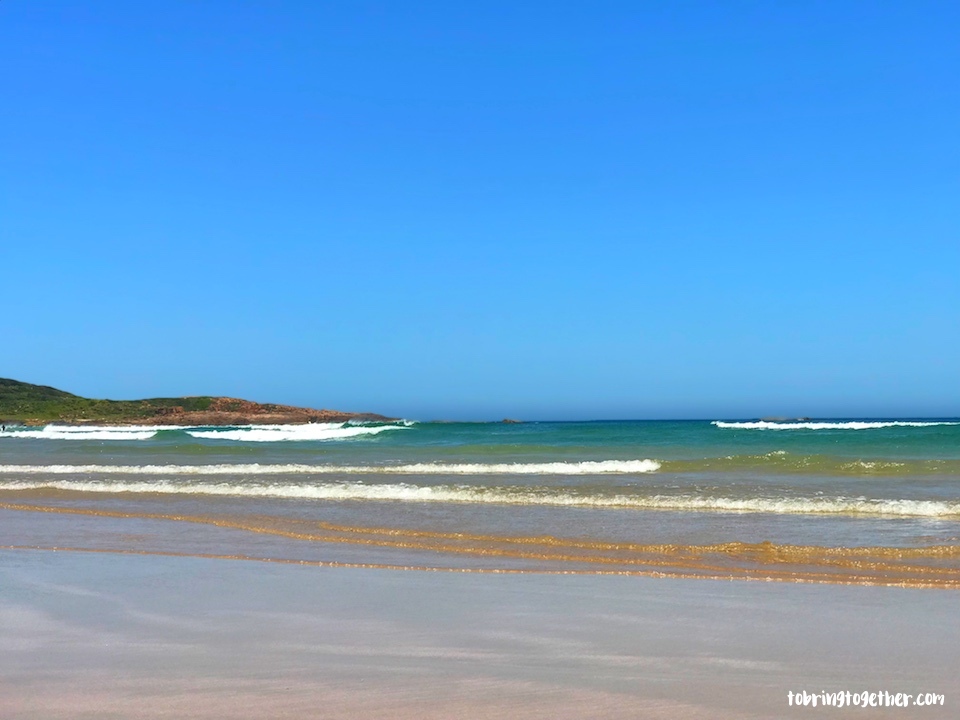 The beach was relaxing and perfect for children since the water is not deep and the brown sand is very fine.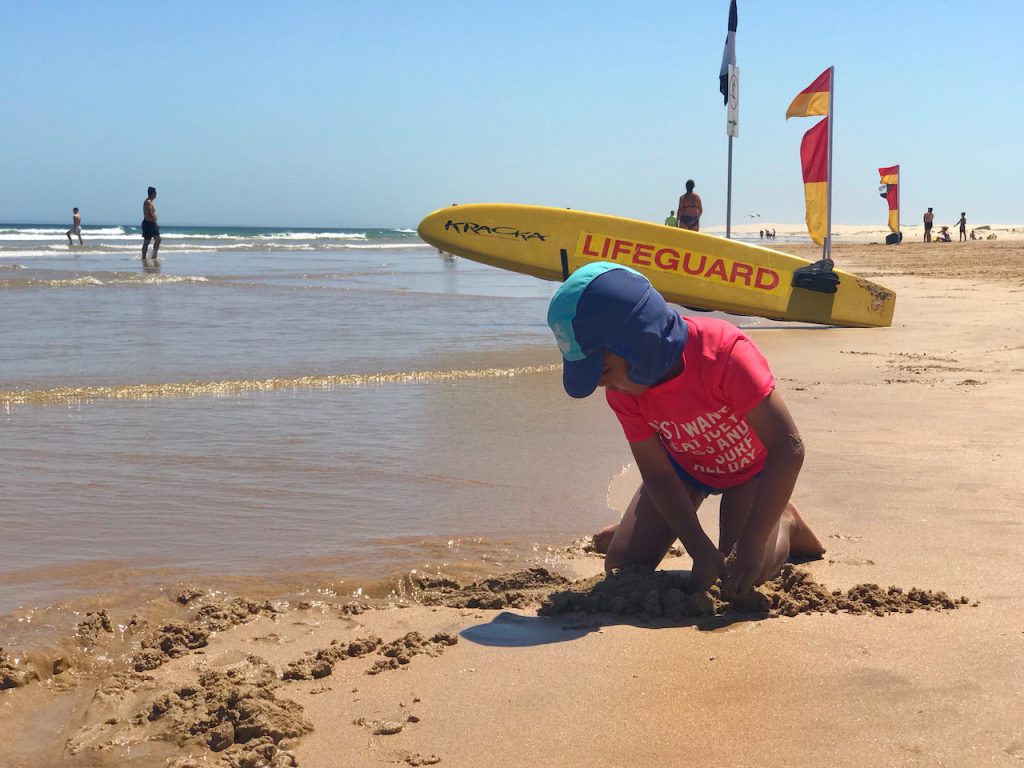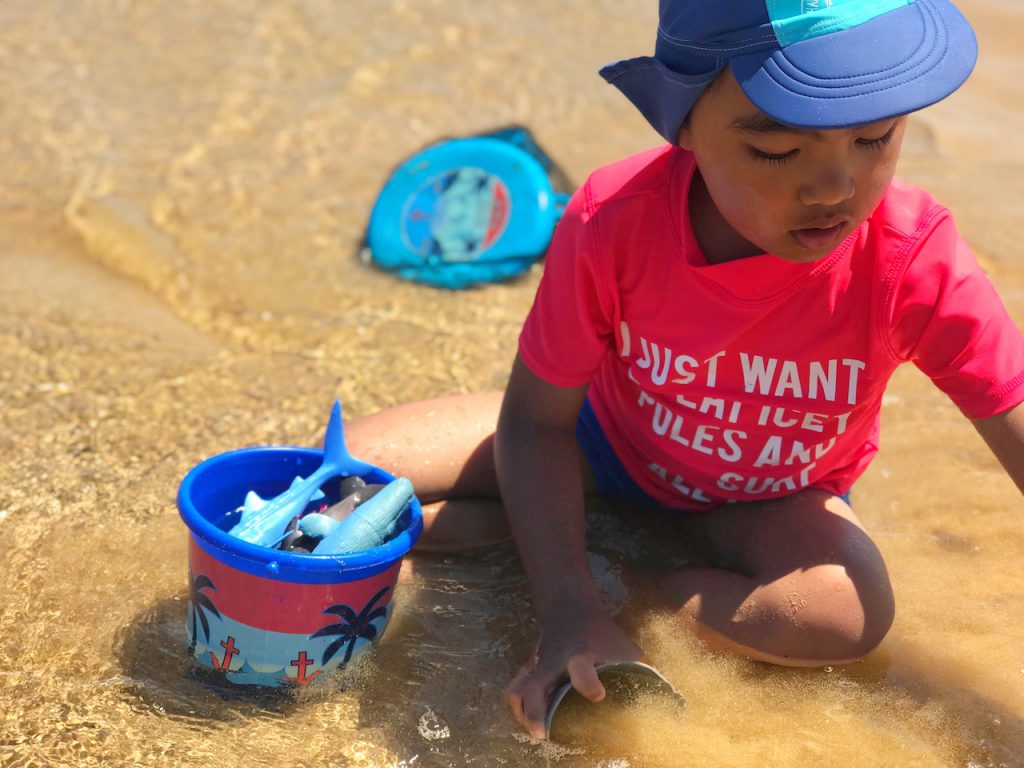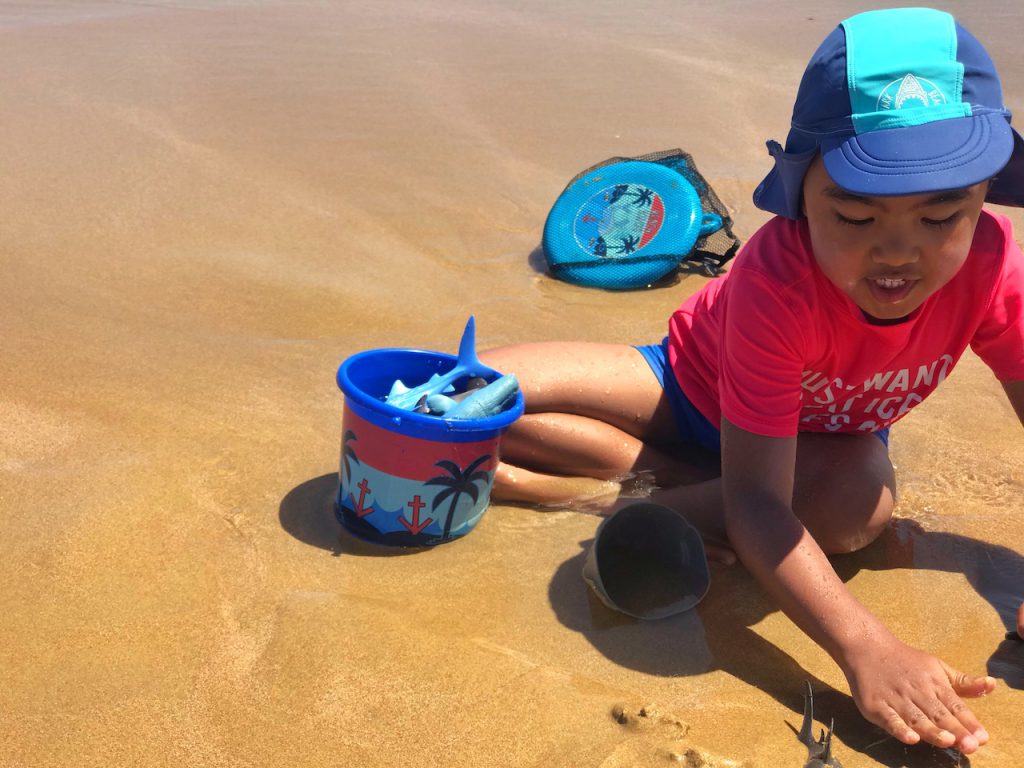 We all had a great time especially this little man who really enjoyed a lot!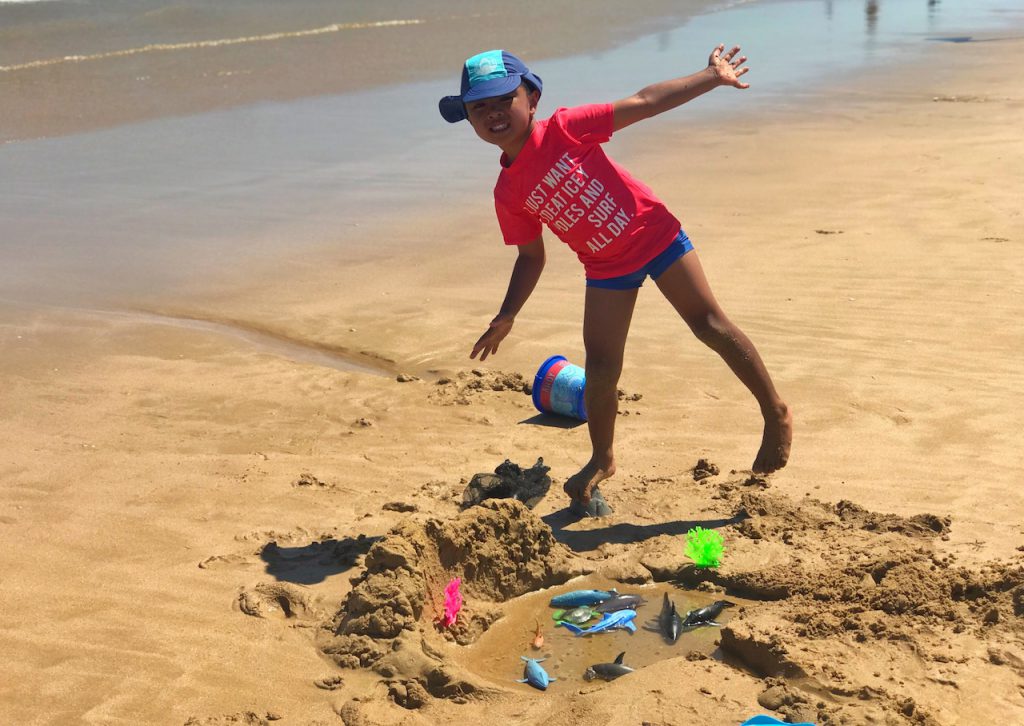 After 2 hours, we headed to our cottage room for an overnight stay at Belmont Bayview Park.
Check out our North Coast adventure video here: