Coming to Baguio is sort of a last minute option since we originally planned for a Subic getaway. Hence, when I found out that there is a Dinosaur Park in Baguio, I was surprised and I knew that Marshall will be thrilled when we get there. Mga bata, basta dinosaurs excited yan!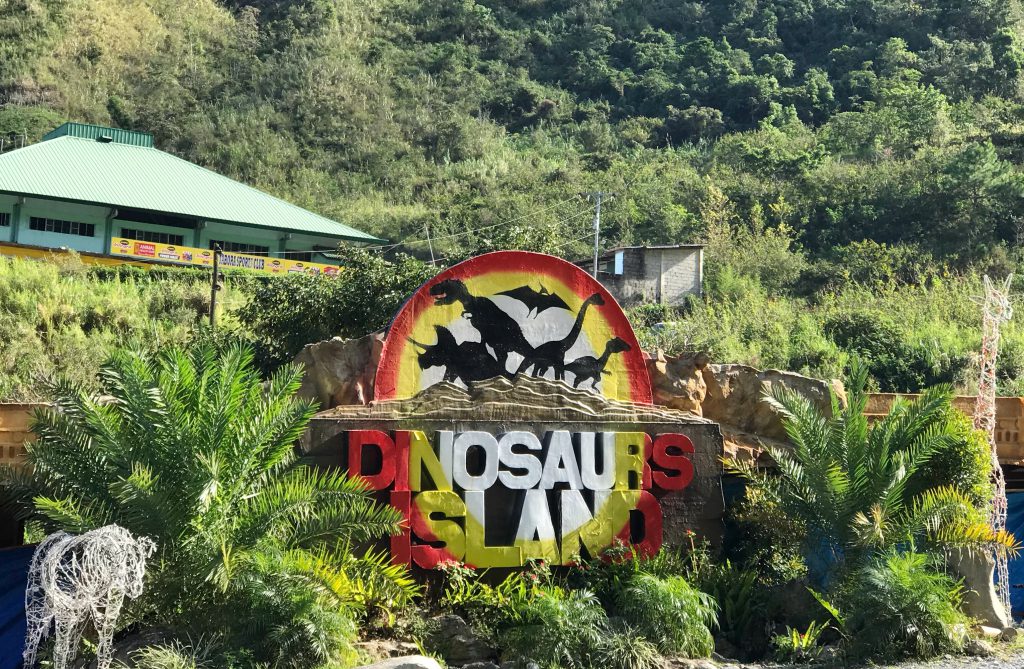 We reached the venue at half-past 9 in the morning. We decided to go early since we still have a long trip back home.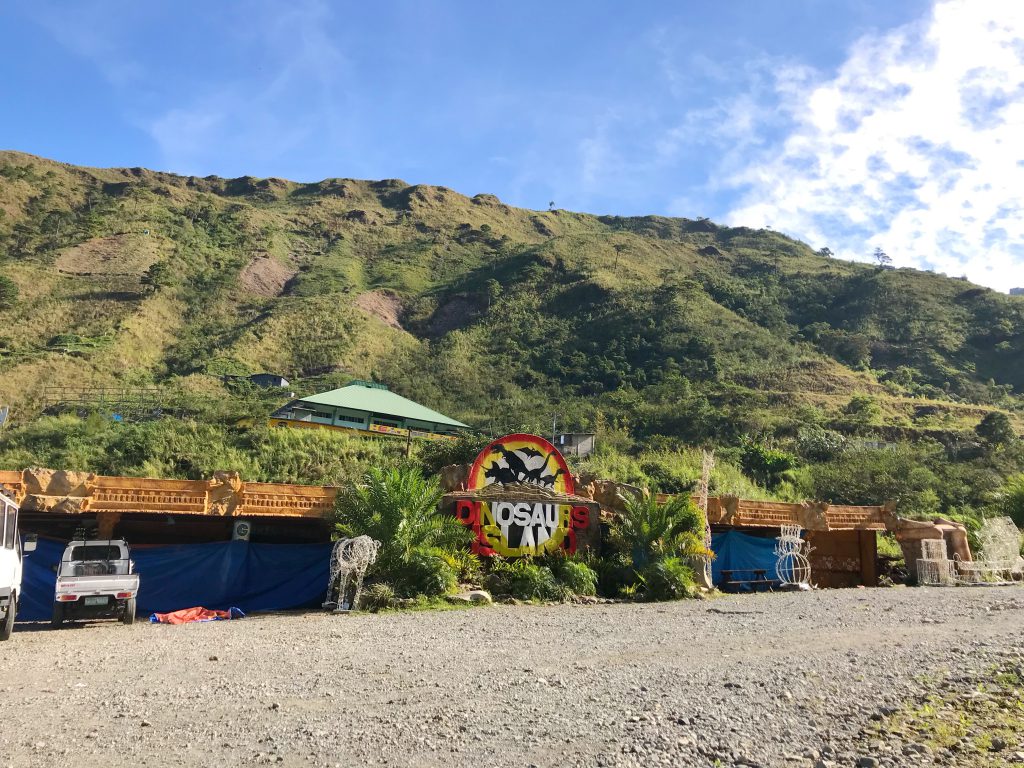 It was a fine sunny day. Marshall was looking bright-eyed and bushy-tailed all set to go for a tour.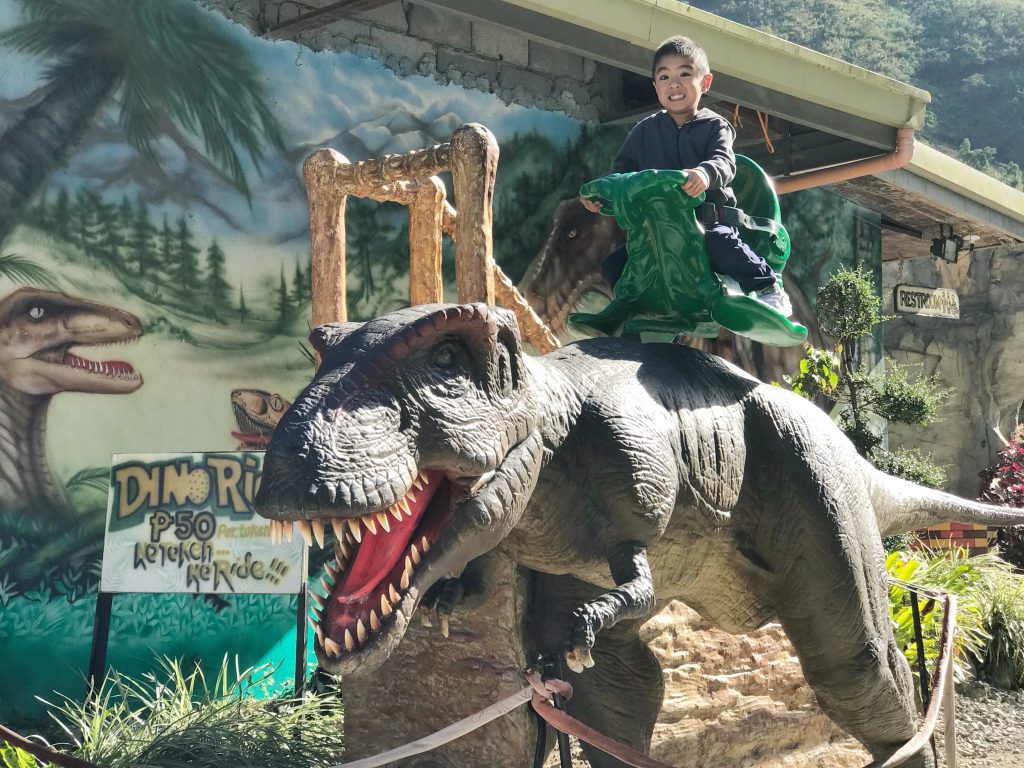 But before that, we first obtained our tickets at the booth. Click here for the ticket rates and other activities and museums to choose from. Marshall was free. Hurray! 😉
Since it was literally about dinosaurs and there were quite a number of high steps to go through, the lolos and lolas opted to stay back and grabbed some coffee, while the four of us (Mami, Dada, Tita Belbel, Marshall) went on.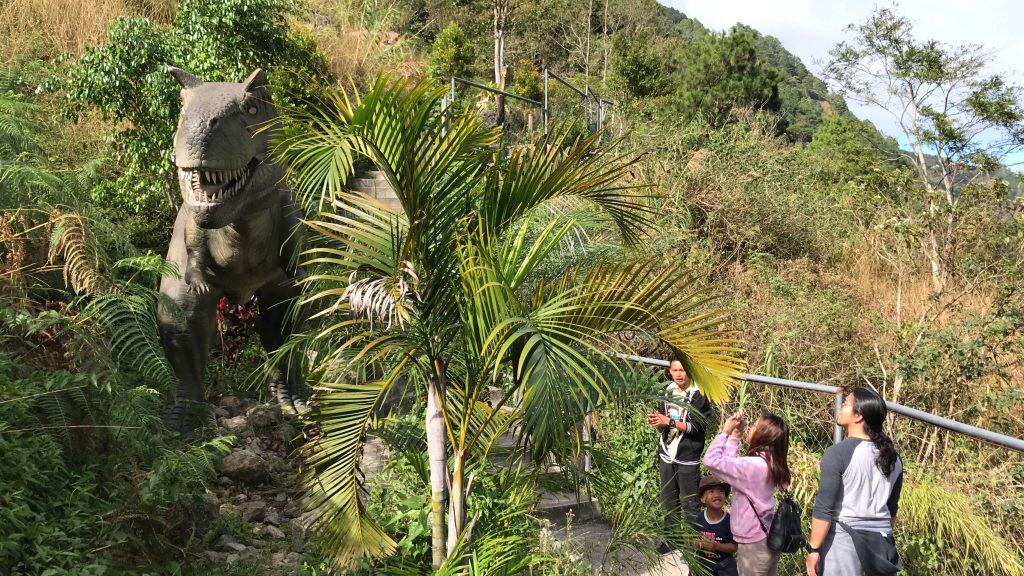 Being the first animatronic theme park in Baguio, it is quite impressive to see enormous life-size dinosaurs scattered in different directions. The replicated movement and roaring sounds make it more dramatic and realistic.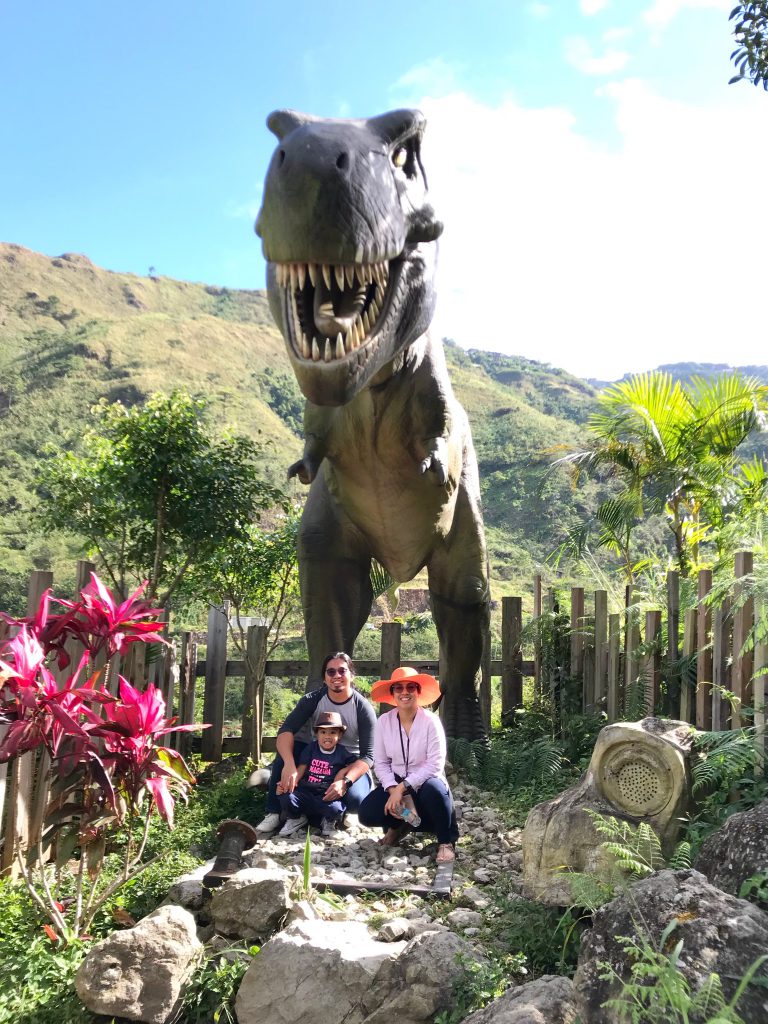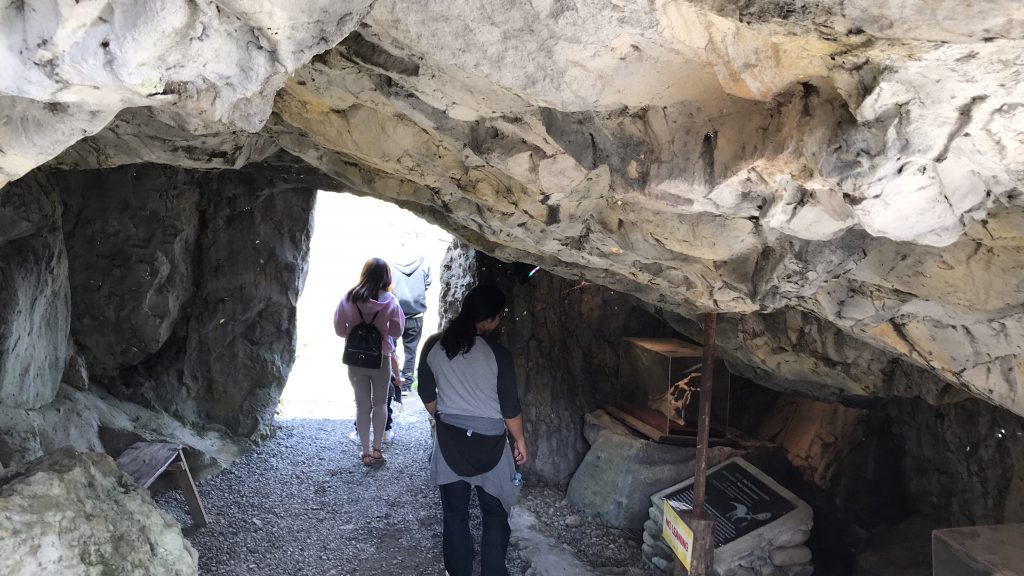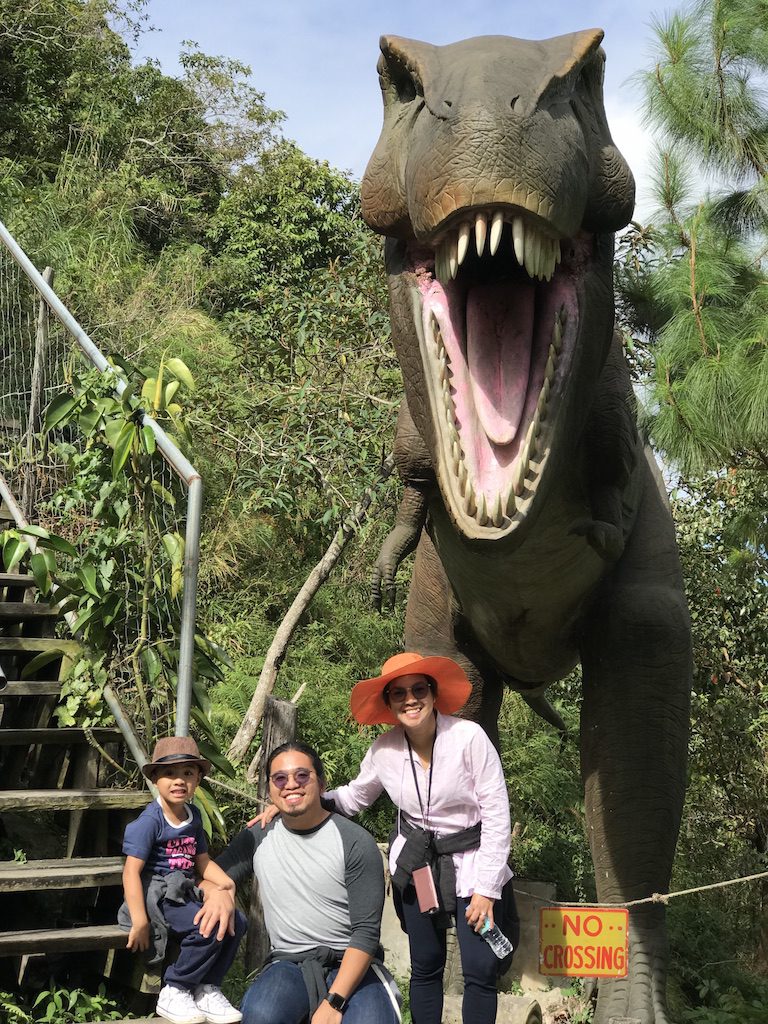 Before the tour ends, we were guided to the Dino World of fun to experience a dinosaur show. We have no idea what kind of show it was until we saw the dinosaur mascots dancing in front of us. Imagine those creatures wiggling in an upbeat song. It was really funny and cool! We were all laughing throughout the show.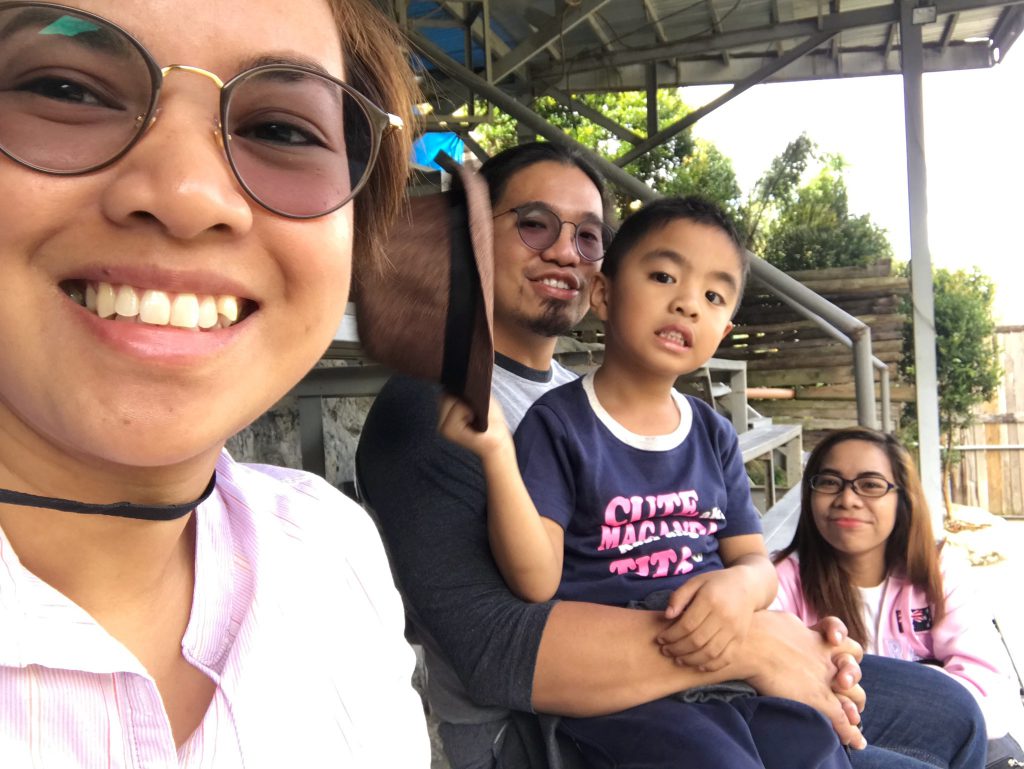 The whole tour took us less than an hour. There were some steep steps but it was quite safe for children. Just hold on to your little ones if they are most likely to climb or run around the area.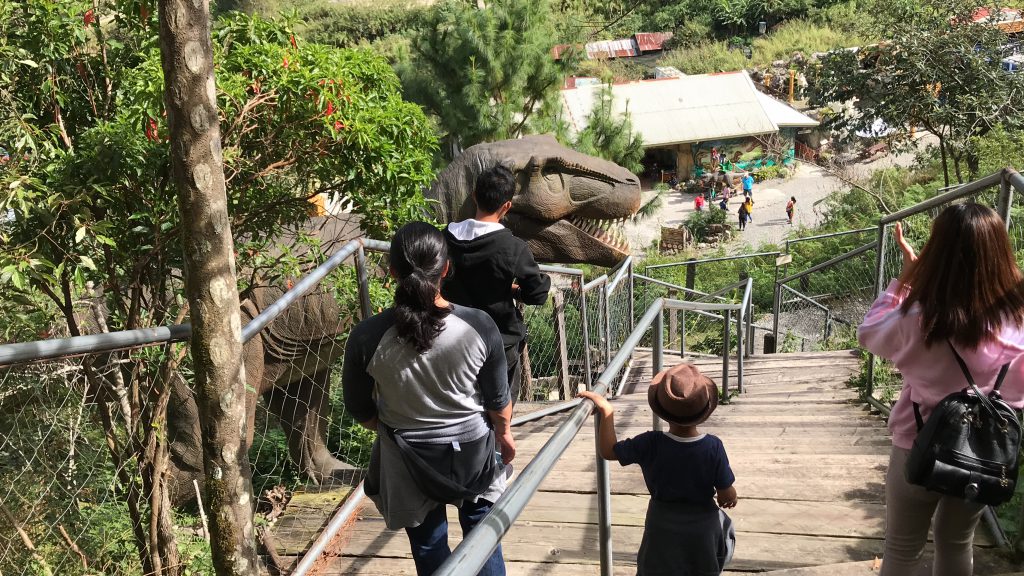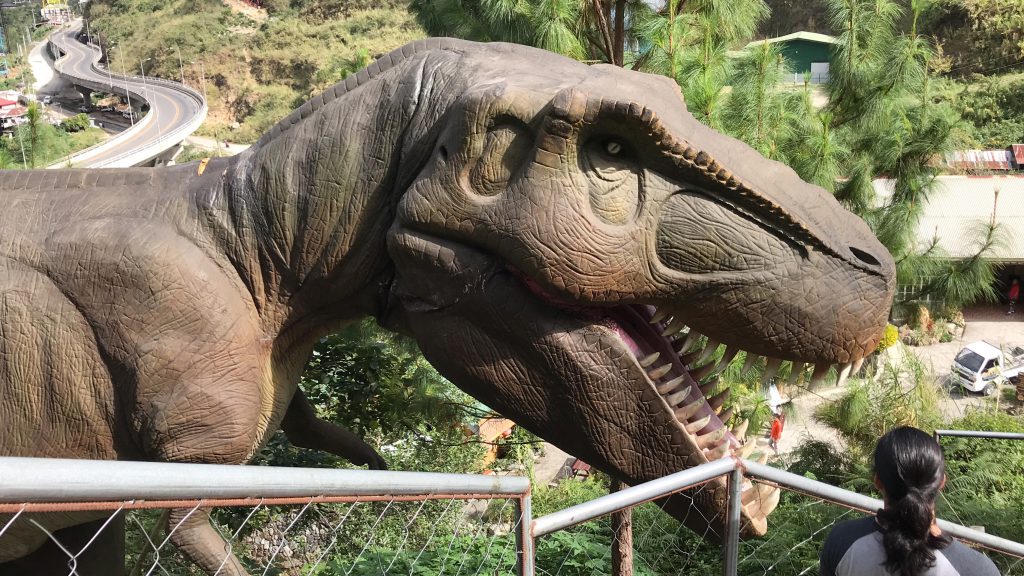 Our tour was much more exciting with the help of our tour guide Joseph (if I remember his name correctly, hehe).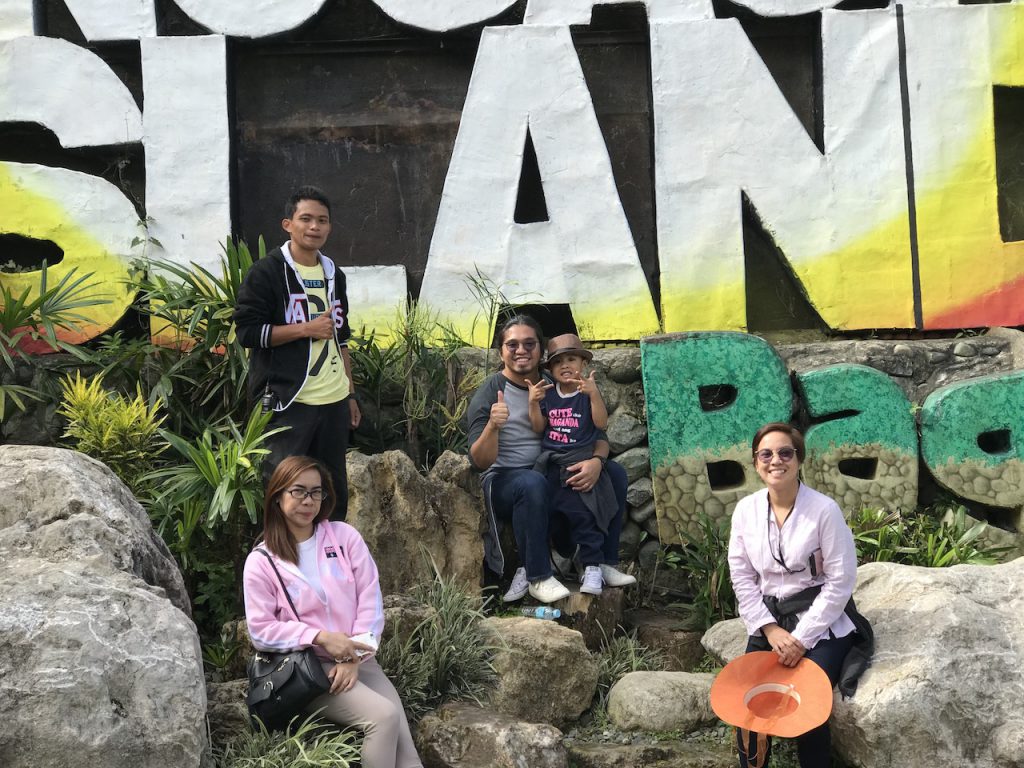 It was a short tour, but all in all, it was entertaining and informative.
You may also check our Strawberry Picking experience as well as other Activities while in Baguio 😉
Meanwhile, you may watch our Dinosaur Island trek here.
Don't forget to like and subscribe to our YouTube channel 😉
Keep updated with our family stories by liking our FB page 😉
Click here to see more of our family travel and adventure 😉