Hello guys! Kamusta?
Here are some more activities to do while in Baguio! Enjoy! 😉
——————————————————————————-
Every time we go for a holiday in the Philippines, we want to make sure to go somewhere we can spend time with our families back home. We originally planned to pop by at Subic since the whole gang hasn't been there before. But due to lack of time, we were not able to do our research on which places to go and what activities to do.
By chance, one of Dada's family friend invited us to pay a visit to their residence at Baguio which was perfectly timed.
We started traveling by car from 12 midnight and reached Baguio at around 5 in the morning. The temperature was 16 degrees C. We dozed off for a few hours before strolling around the area. As you know, we are a Jollibee fanatic so we had some breakfast there and went to the Strawberry Farm at La Trinidad thereafter. 
After which, we had lunch in one of the restaurants nearby Mine's View Park then roamed around.
This day was also Dada's birthday and we were overjoyed to spend it with the family.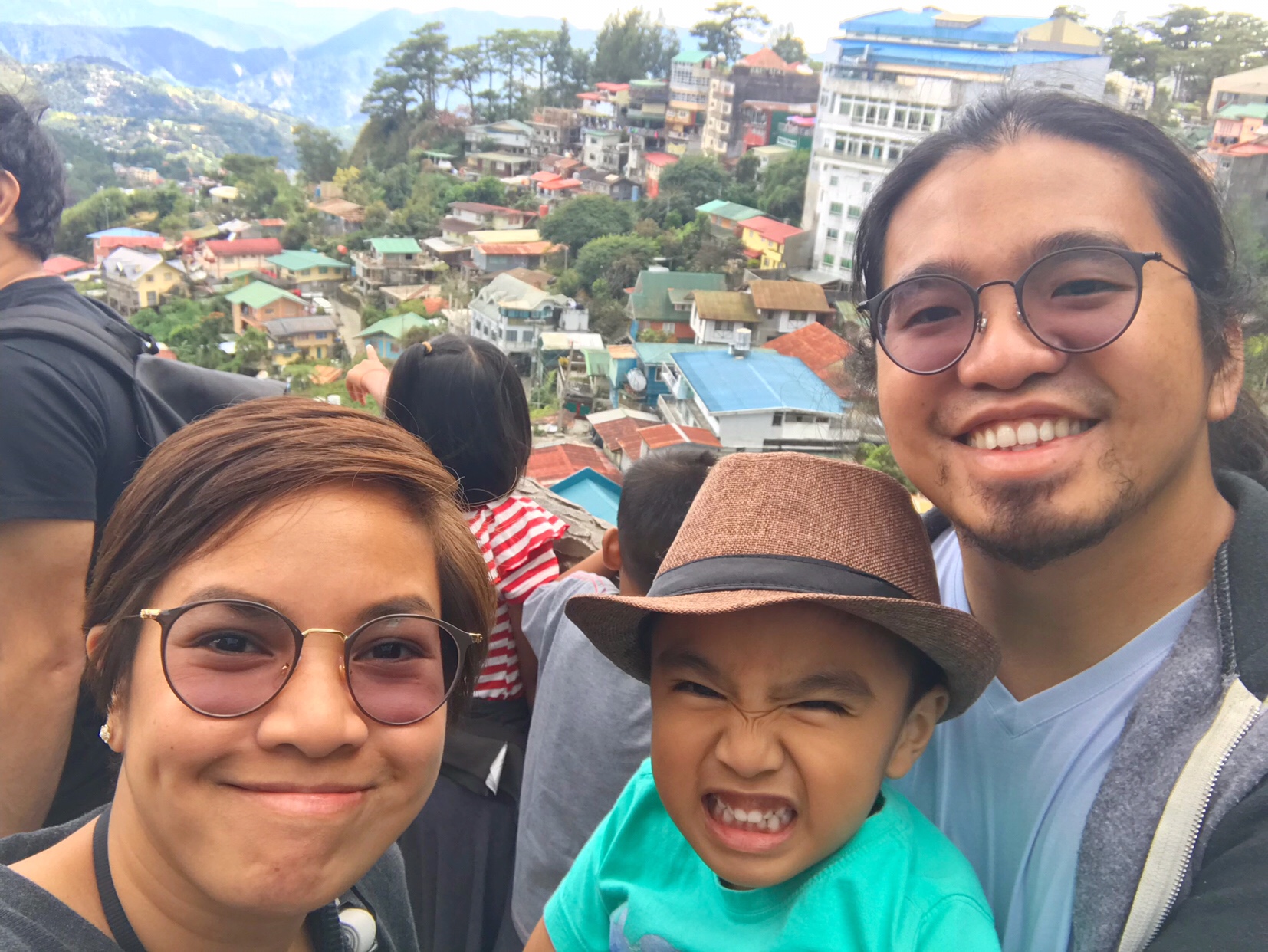 One of the crowd-pleasing activity at Mine's View Park is having a photograph with those huge St. Bernard dogs. For 50 pesos, the dog owner can take a snapshot of you with the dog using your own camera or mobile phone. Speaking of cell phones, be mindful of your belongings as there are a great number of people wandering, or 'pretending'.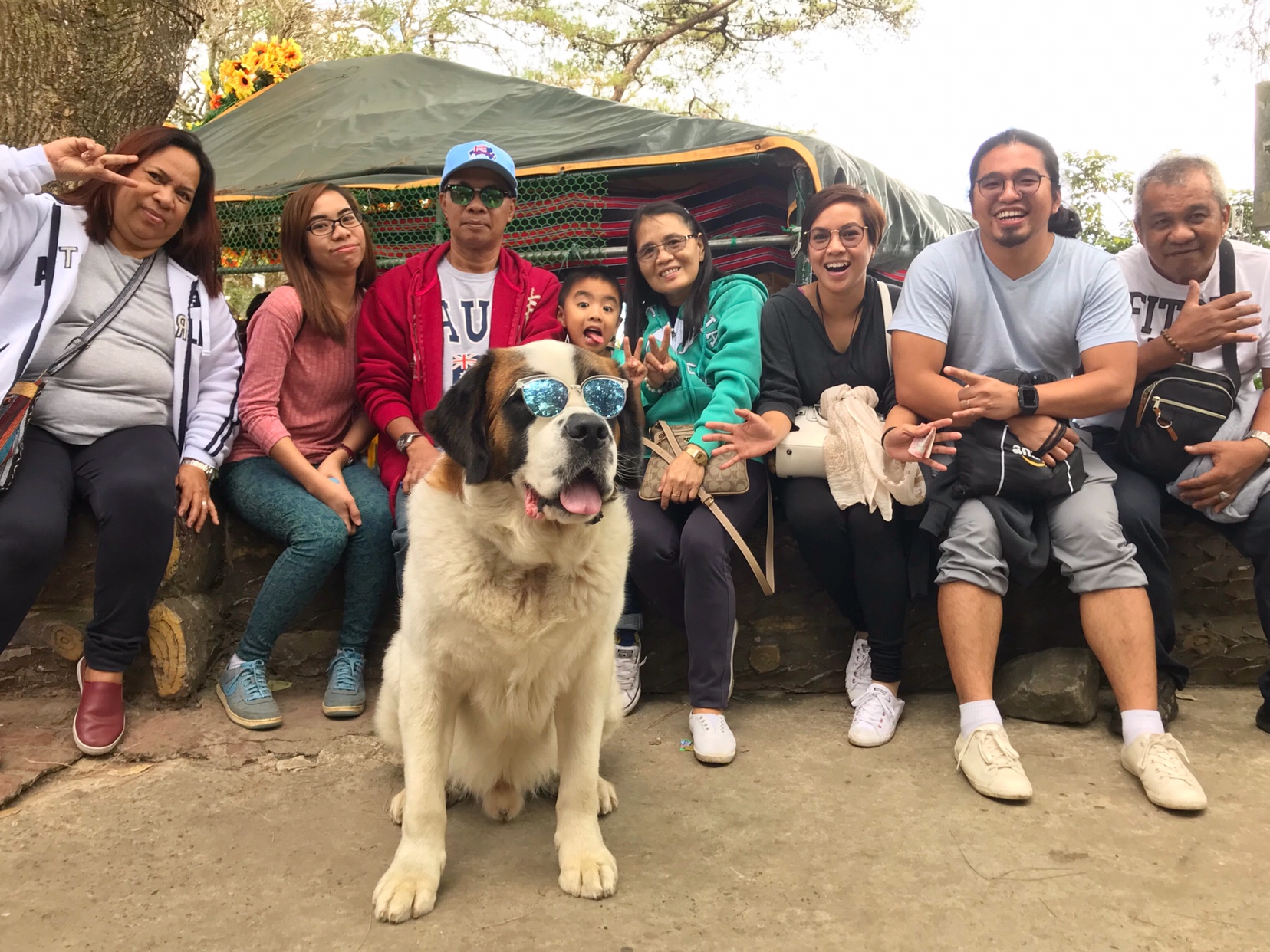 Few meters away is the Good Shepherd where we bought delectable treats and jams which are produced by nuns and staff at the convent. Apparently, some of the goodies were limited per transaction but we only bought the popular strawberry and 'ube' jams.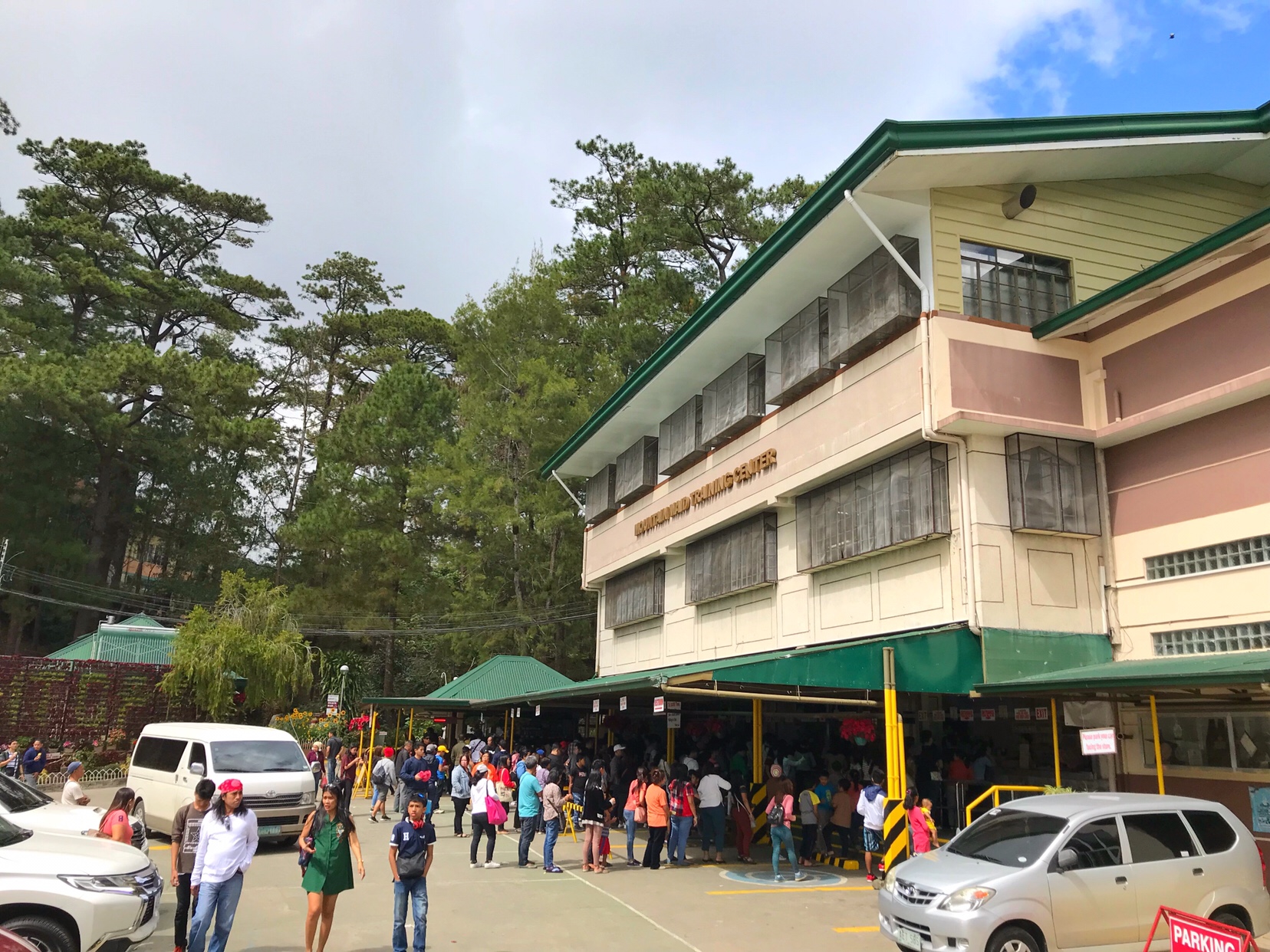 After the long queue, we treated ourselves with these yummy ice cream. 😉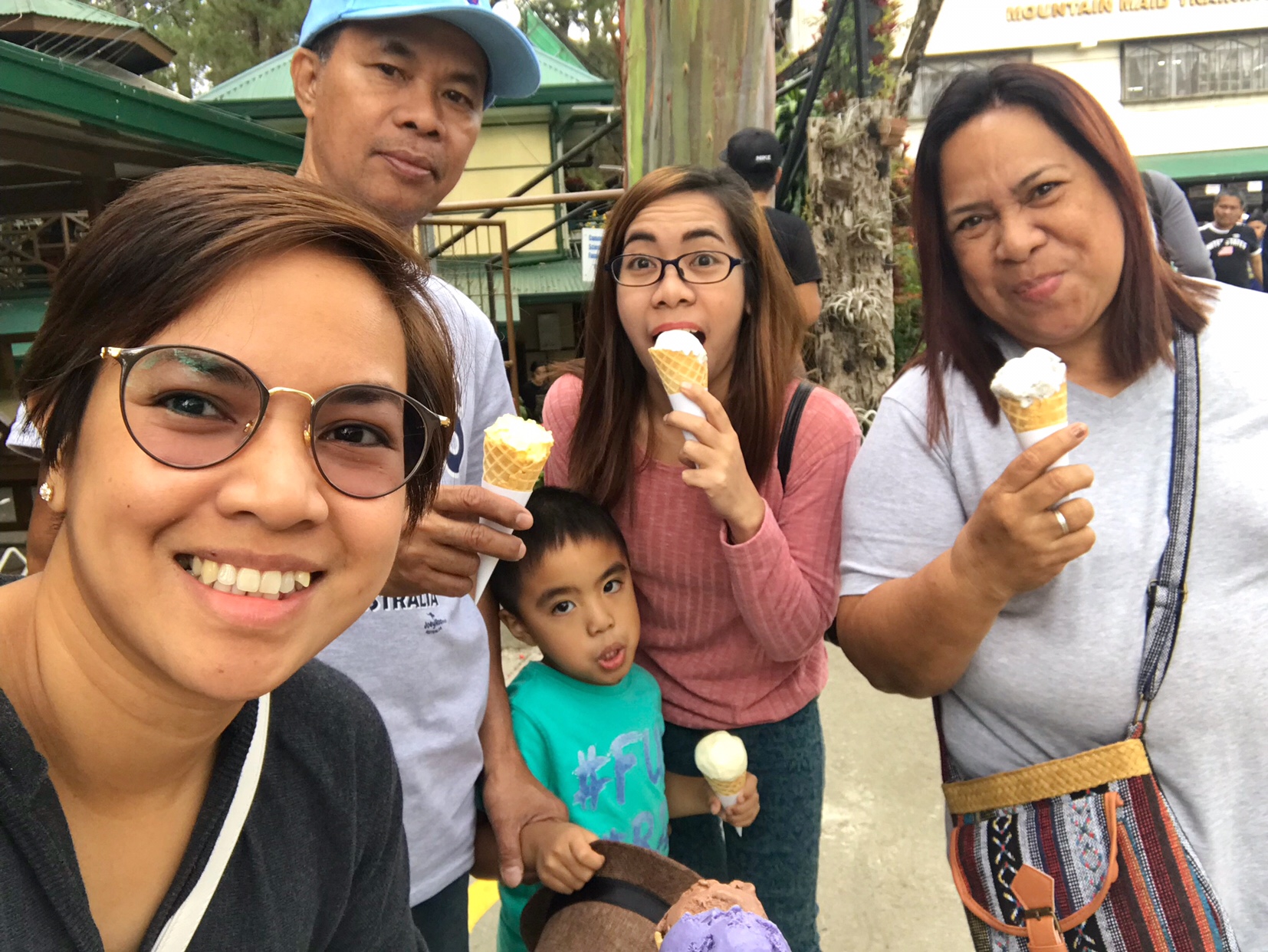 Apart from sweet goodies, there were also ornamental plants which were quite appealing to purchase and bring home.
It was 2010 when Dada and I had the first trip to Baguio. That time, we did the famous pose with the traditional costume at the Mine's View Park for 10 pesos each.
This time, February 2018, Marshall had his turn at the Wright Park for 20 pesos (inflation!hehe)
After that Marshall and Dada went for horseback riding for half an hour for 200 pesos.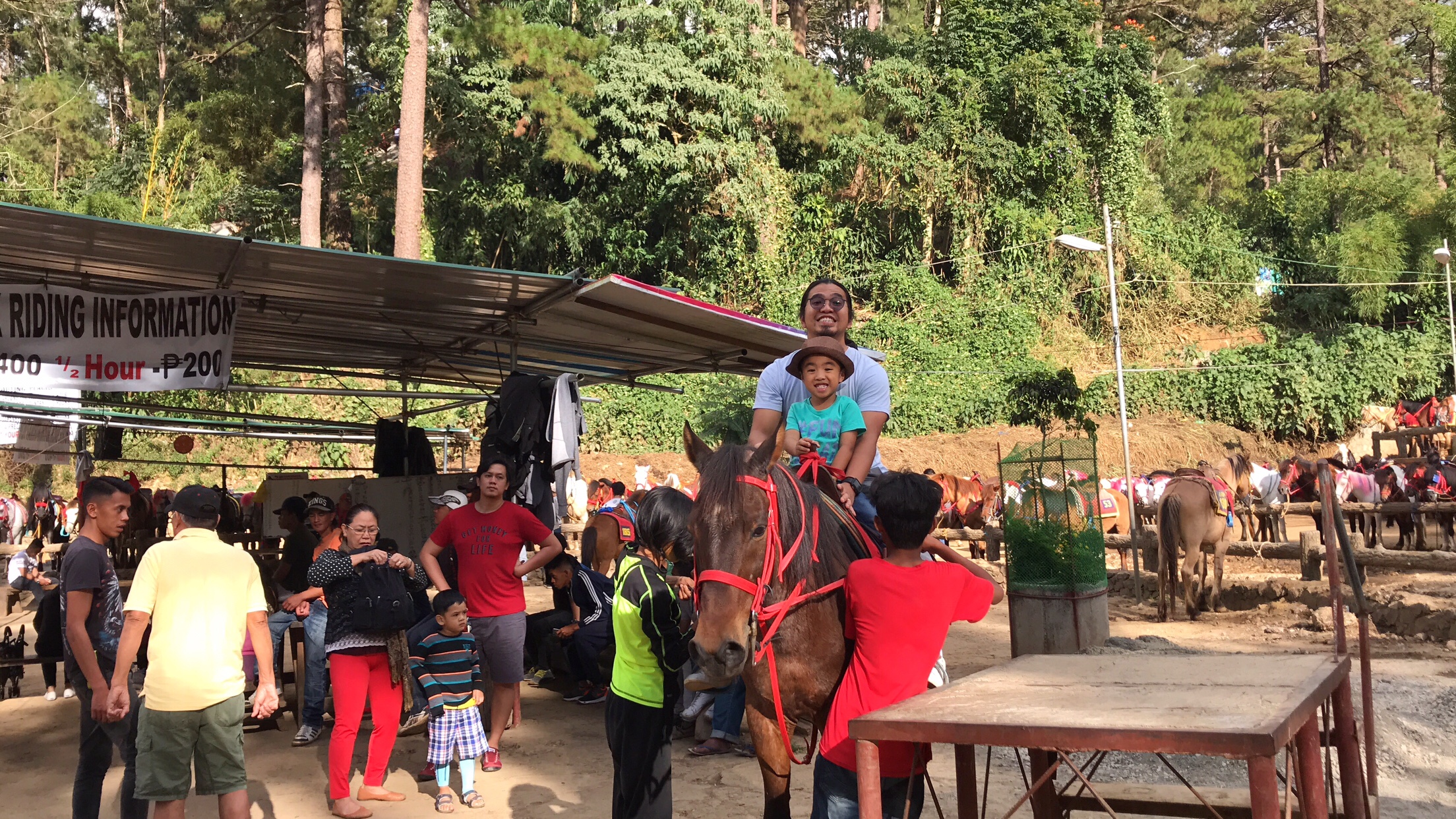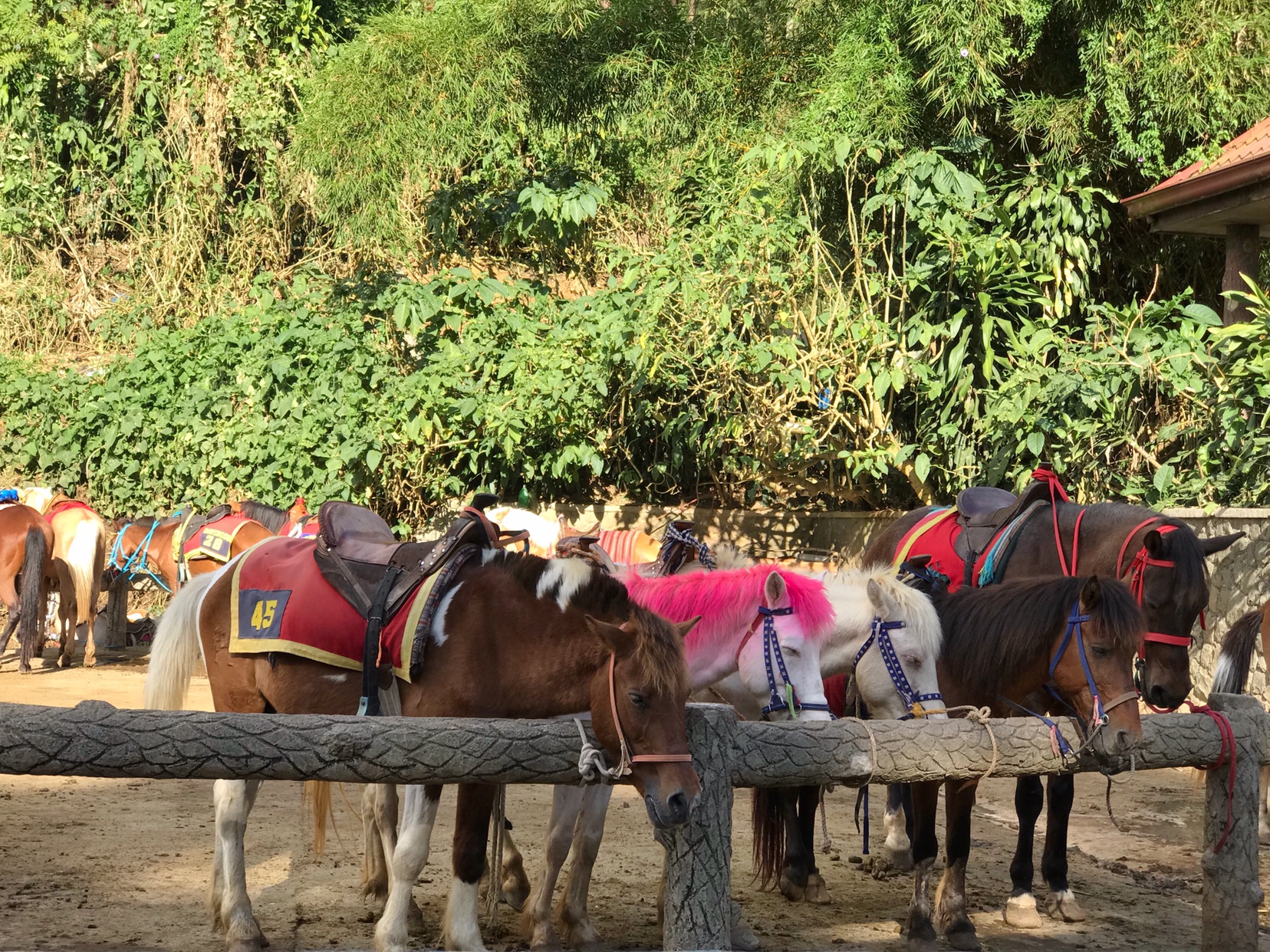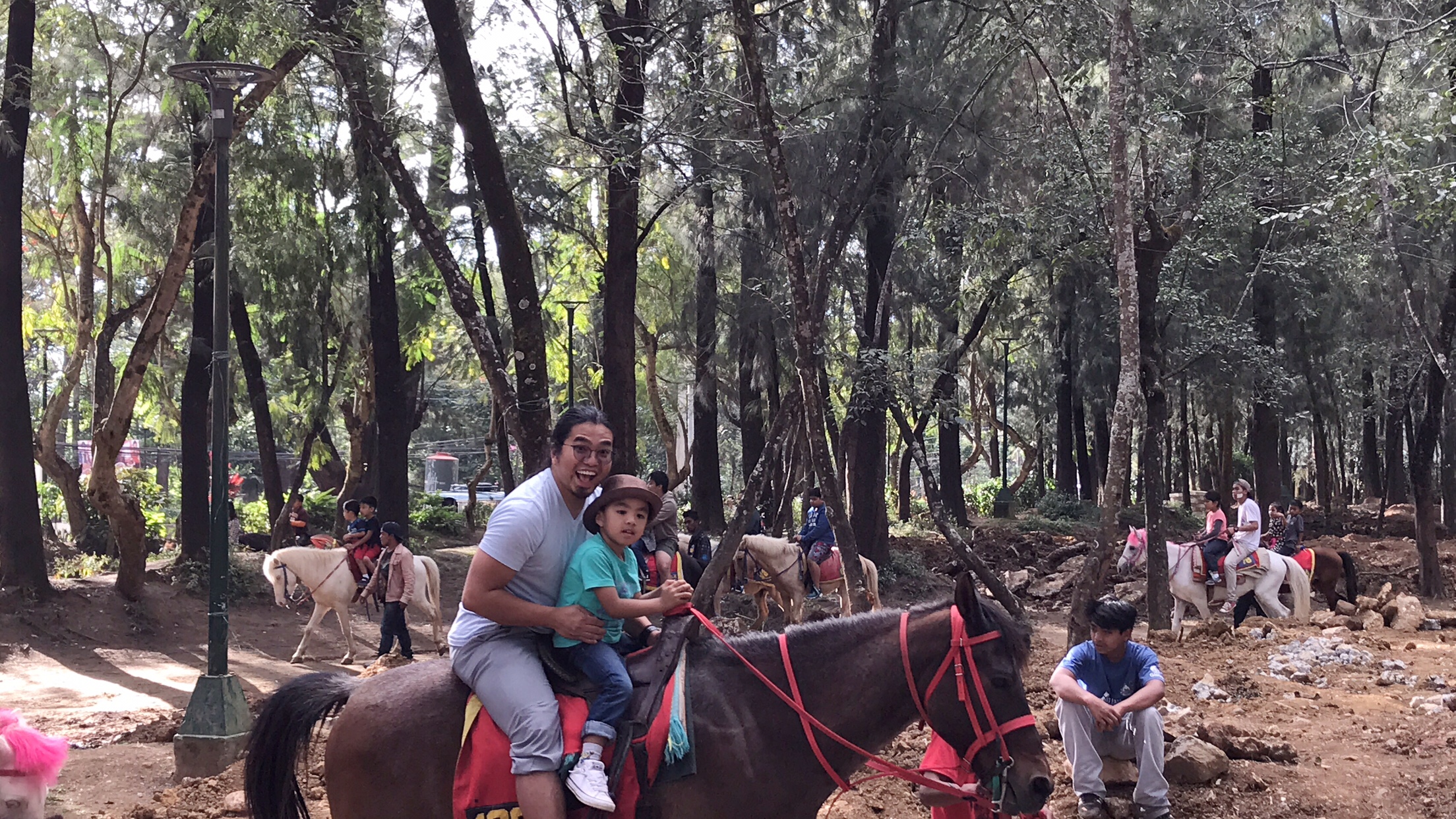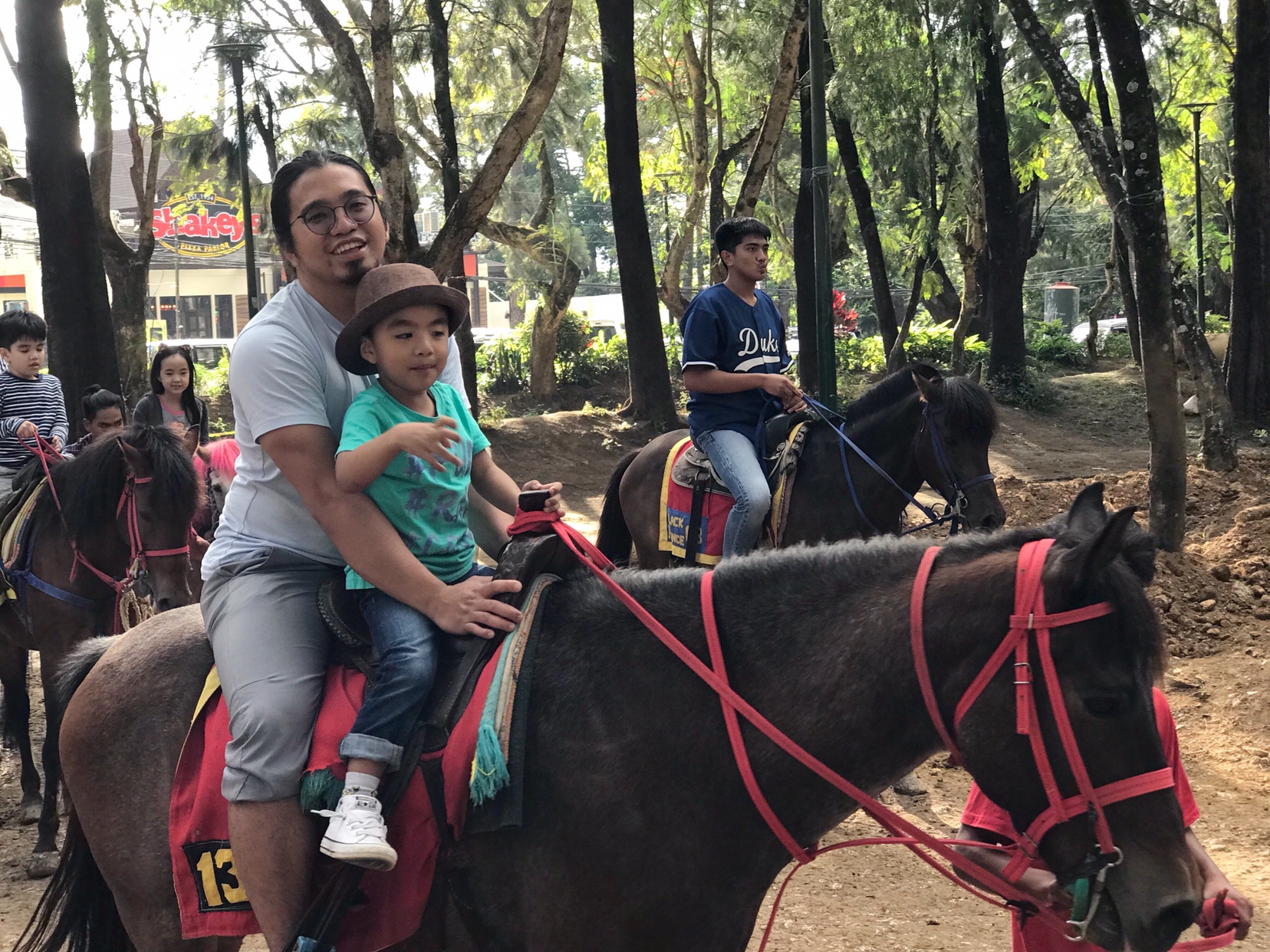 The next day after breakfast, we popped by at the Dinosaur Park before heading home.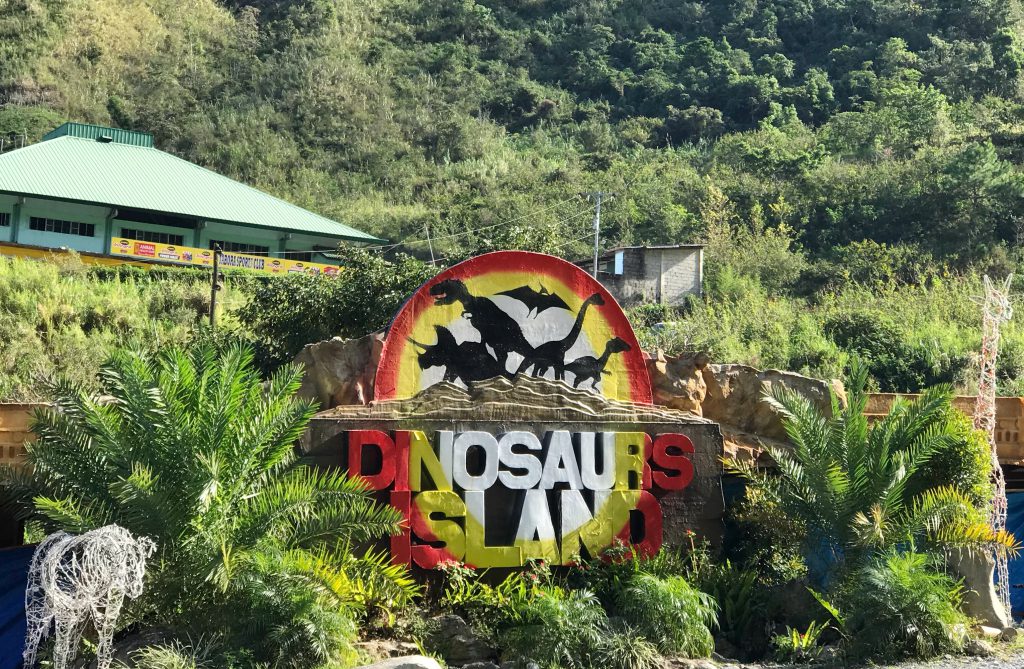 One thing that we missed was the night market selling different kinds of stuff more particularly clothes at a very bargain price. Otherwise, our Baguio trip was indeed one amusing weekend. We will definitely come back there! 😉
Watch our short Baguio trip with the famous horseback riding at Baguio Philippines 😉 Don't forget to like and subscribe on our YouTube channel!