Hi Marshall, 
5 days to go and it's Christmas!
It's your last day at school for this year. You'll have almost 2 weeks to rest at home and be with mami and dada! yey!
You started going to the preschool beginning of this month. It's a full-day child care sort of a pre-learning center for children from 6 mos to 5 yrs.
Initially, your orientation day went smoothly. We spent an hour in the preschool for you to familiarize with your surroundings, teachers, and (soon to be) friends.
A week after, we brought you to school and there were very much anticipation. But during lunch time, the teacher updated me that you were already upset and crying. We picked you up early. Next day was the same. But your teachers informed us that it usually happens during first few weeks.
When we picked you up, you told us in a funny tone, "You limot me.. you limot Marshall." (you forgot about me.. you forgot Marshall..)
Next day, the same thing you said, "You limot me again.." in a funnier tone.
It probably hasn't sunk in yet on your mind that we need to leave you at school though we already explained several times.
On your 2nd week, there was less excitement on your face. And you said in a sad voice, "Don't iwan (leave) me, cause I miss you. I love you". It breaks our hearts but we still bid goodbye.
Today, when dada and I left you at school, you cried again. You tried to chase us but the teacher already carried you even though you kept on shouting, "No, No, No". We hid from the back door while peeking and observing at you.  We saw you looking at the group of children playing play-doh, while you were there on the floor sitting all by yourself. We felt guilty and sad as well but we continued to walk away quietly.
We hope someday when you looked back at this moment, you will understand why we did not get inside the room to grab you and take you home with us. We wanted to but we chose not to. We want you to explore the things around you and meet different kinds of people. We believe that we all need to learn the art of letting go. You may find yourself alone. But remember, that you are never alone. We are here for you. Your family. Always.
One day,  we will still see this same genuine smile, in your older version. We are one proud parent. You can do it, Marshall! We love you! 🙂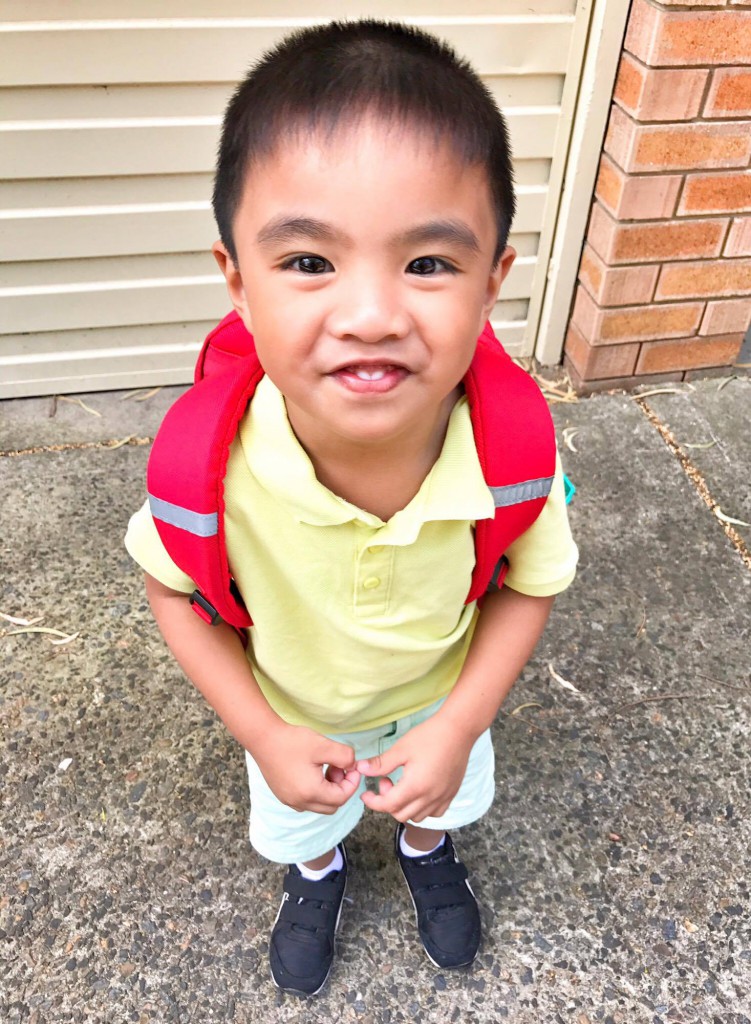 Love,