Hi guys! Kamusta?
It's another school holiday here in Sydney! We usually plan ahead of time to arrange something surprise for Marshall's school break but because we were caught up with everyday's hustle and bustle, we were left empty handed with the plans.
Marshall enjoyed our camping experiences like what we had back at Newnes Campground – Click here for story 😉
and the one at Bents Basin Campground – Click here for story 😉
This time, we wanted to go for a glamping, for a change. But most of the glamping sites are, of course, already fully booked.
Fortunately, I was given a time off at work and soon enough we searched for some last minute options. We found this very interesting tiny houses by Tiny Away. We looked for some available spots around NSW since the state borders are again, locked down. Luckily there was a tiny house available for an overnight stay the following day. So we immediately booked, paid $218.35, confirmed stay with the host through airbnb, packed our things, and done! Hurray! Mind you, I was actually on-call at work that night. Luckily there was no emergency call, Yey! ;))
Anyway, the next morning.. we're all ready! Weeh!
Marshall had no idea where we were going. hihi! We told him we'll just grab some brekkie at Macca's and then we'll go for some road trip. He was excited at first but later on realised we were driving for quite some time, so he became grumpy! haha!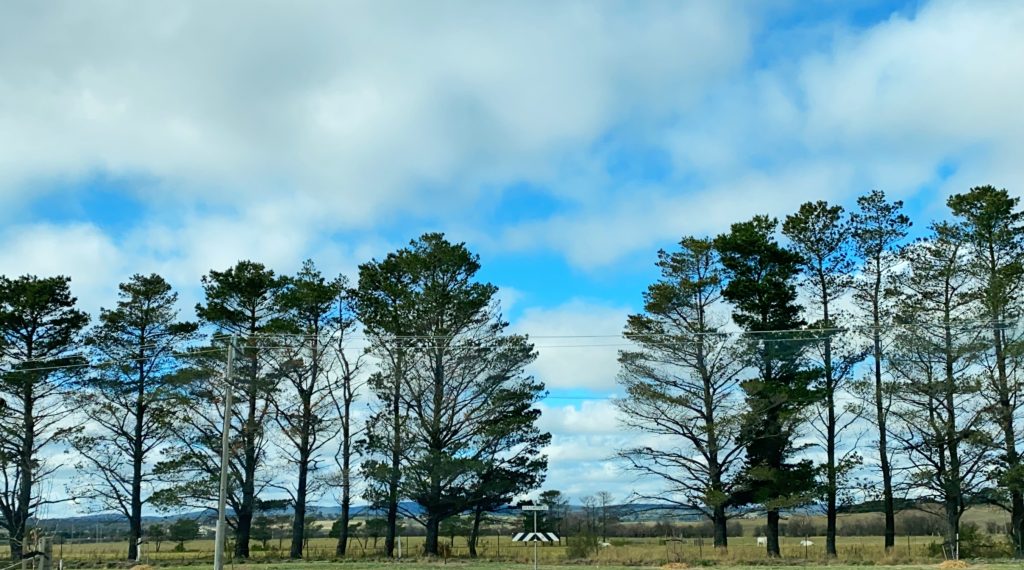 After 3 hours drive to Braidwood, Marshall's excitement came back upon seeing our tiny haven for that night. Read more to check out what's inside our Tiny House.
Check in time is 2pm. We arrived at half past 2 in the afternoon since we roamed around first at the Braidwood town – stay tuned for our Braidwood – Goulburn tour! 😉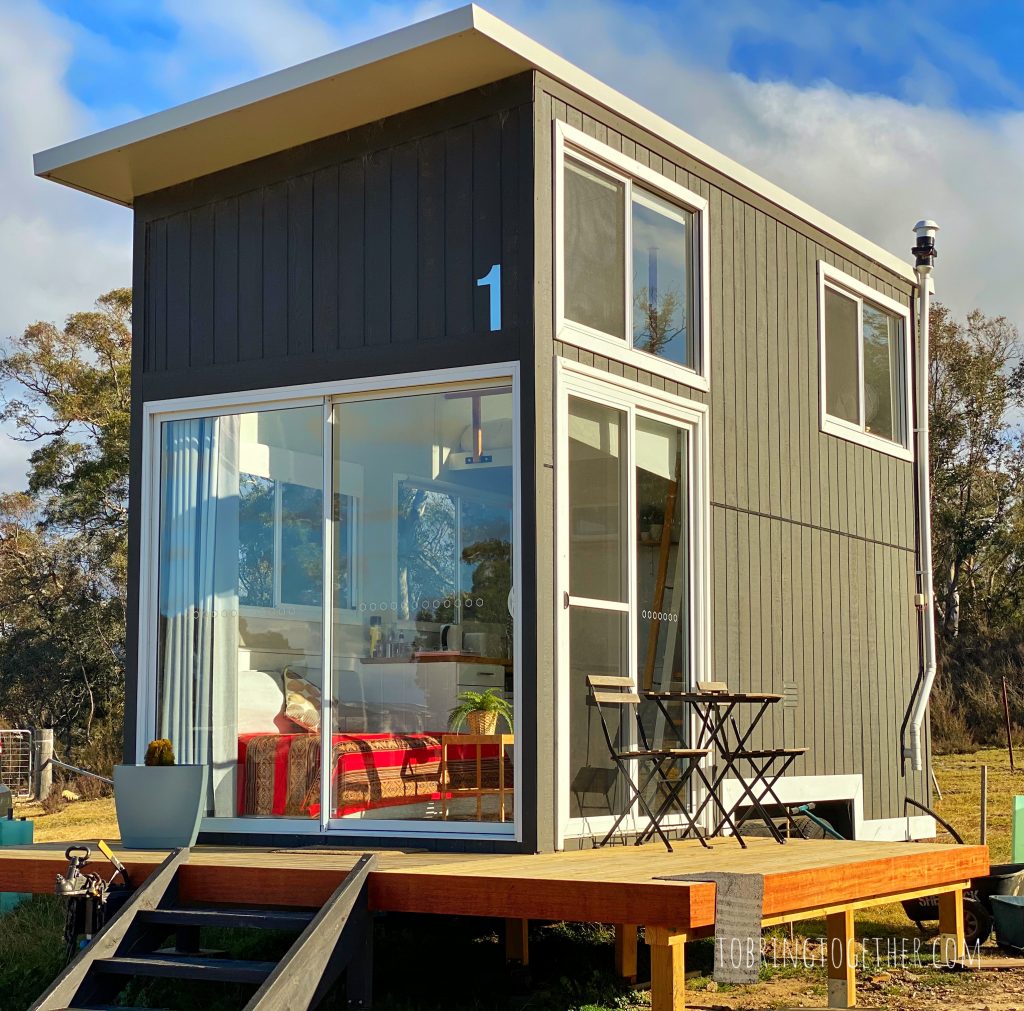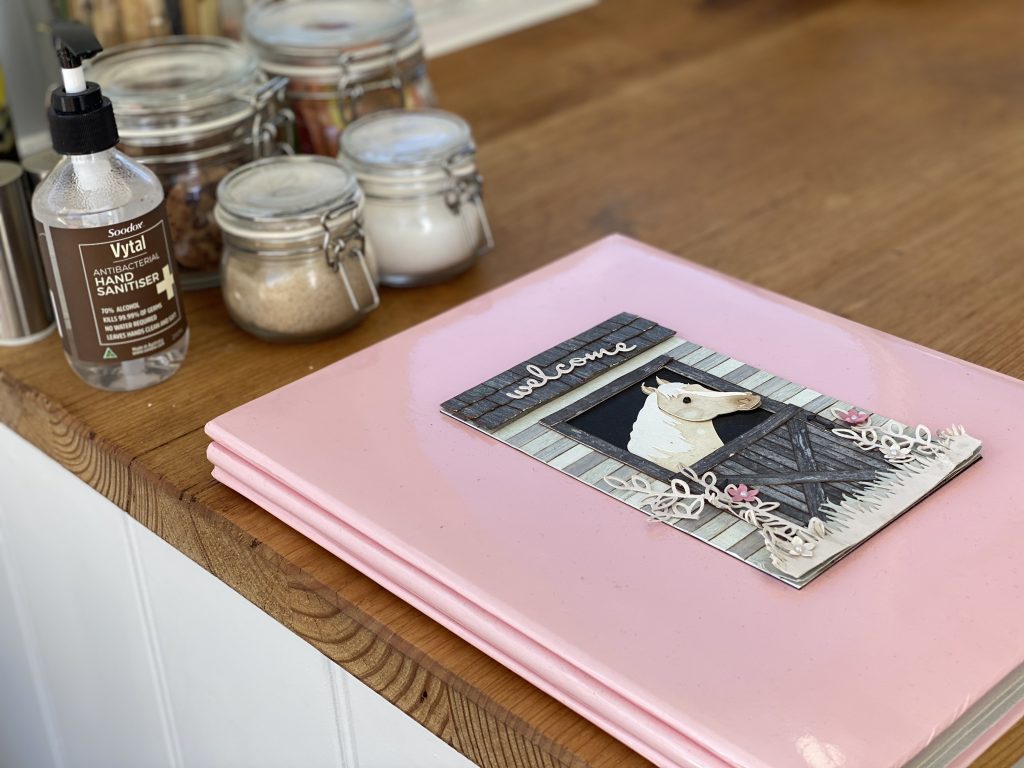 The Saddle Camp offer some activities like horse riding, mini adventure ride, picnic trail ride, and river ride for additional cost. But because we booked too late, there were no free slots.
Tiny House fridge where an induction stove is placed on top of it.

Tiny house with heater provided

Tiny House Kitchenette
Tiny House Compost Toilet

Tiny House Shower
Tiny House Bed which can fit the 3 of us! 😉

Tiny House sofa bed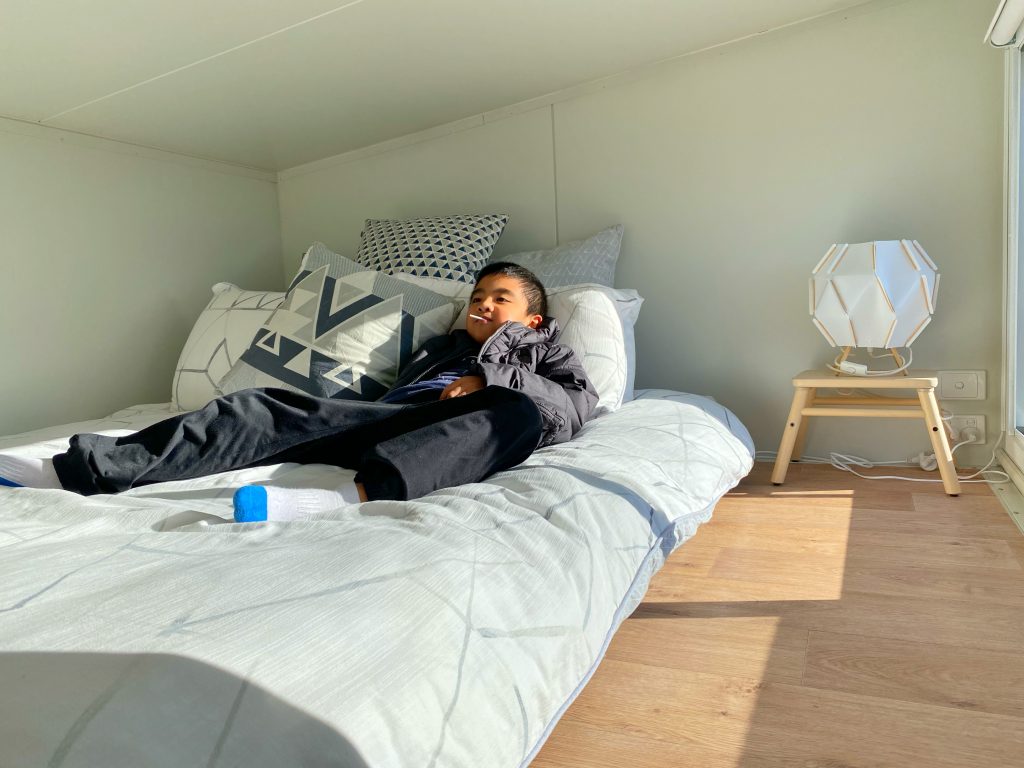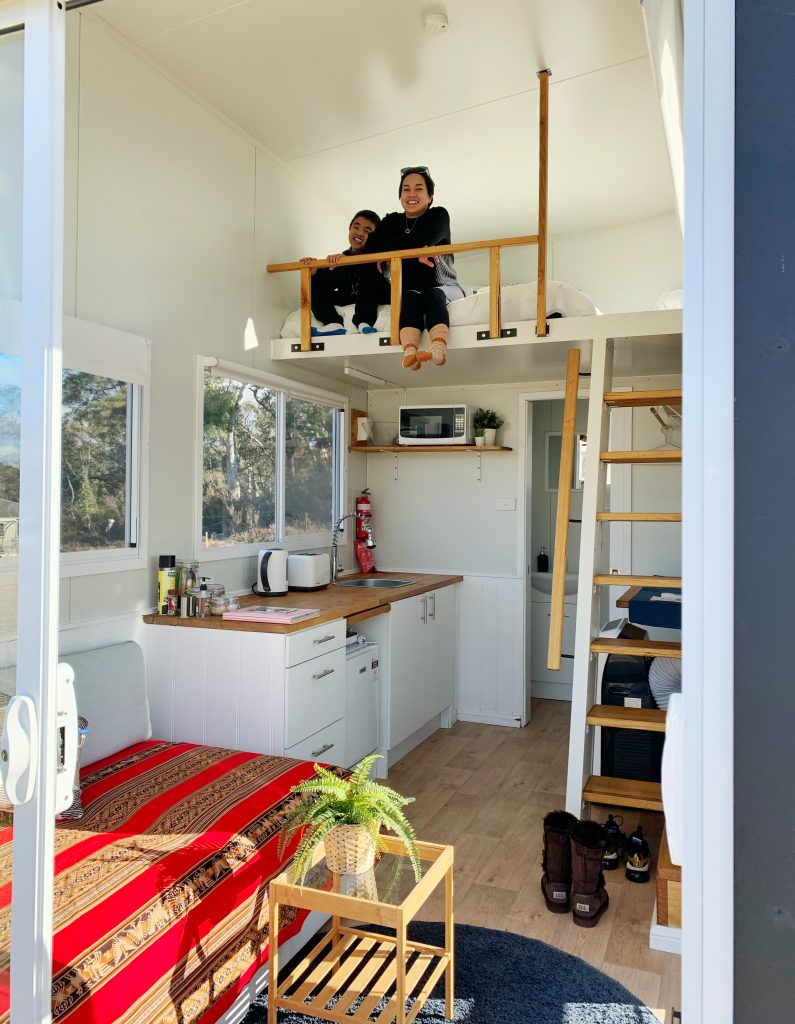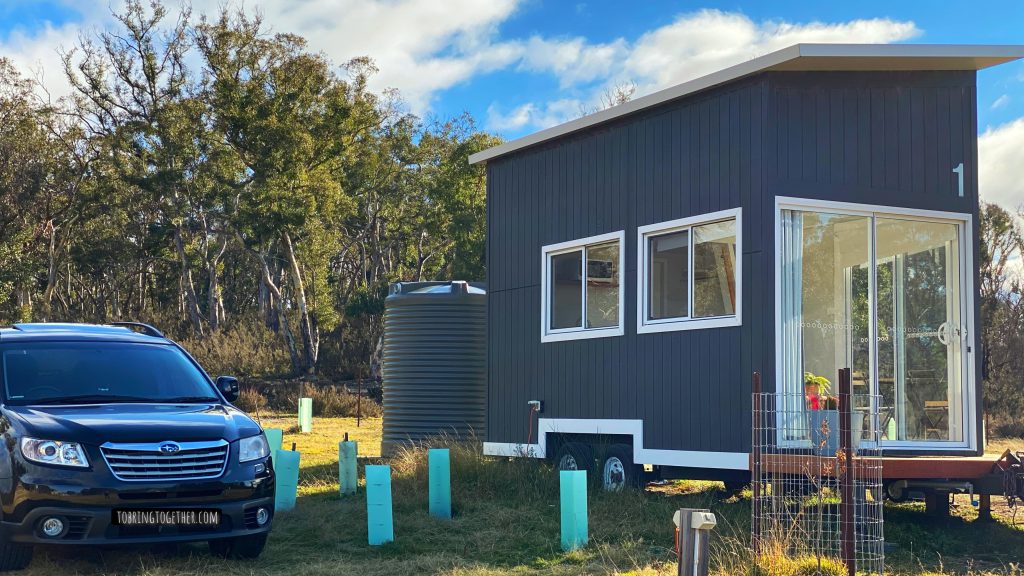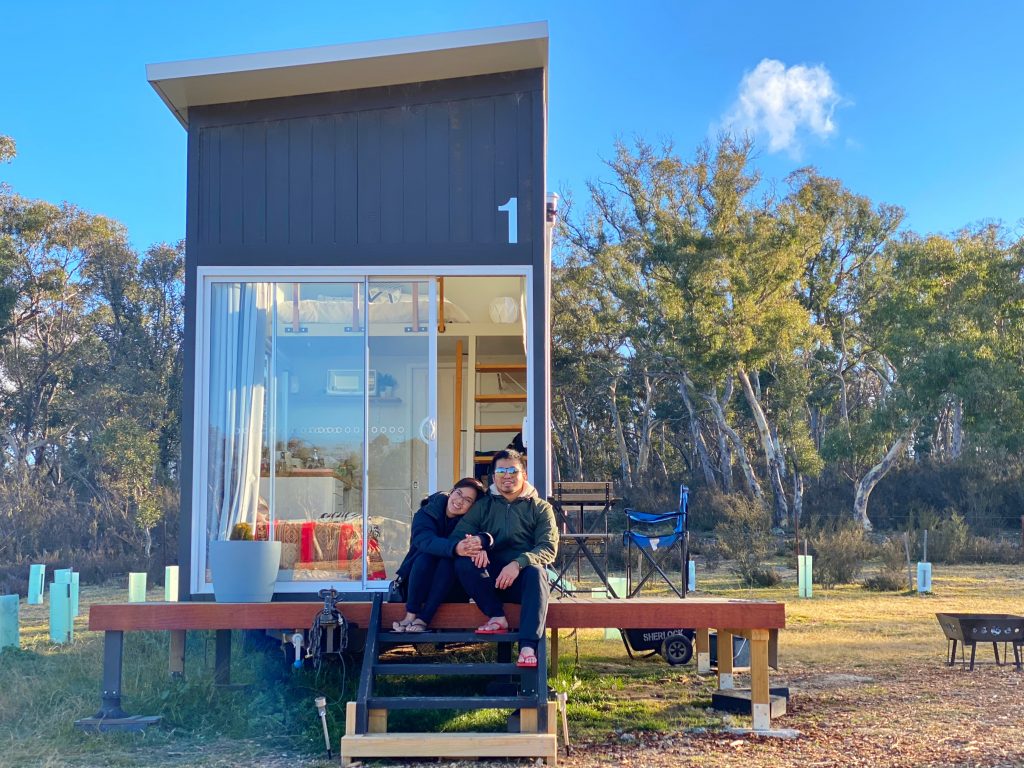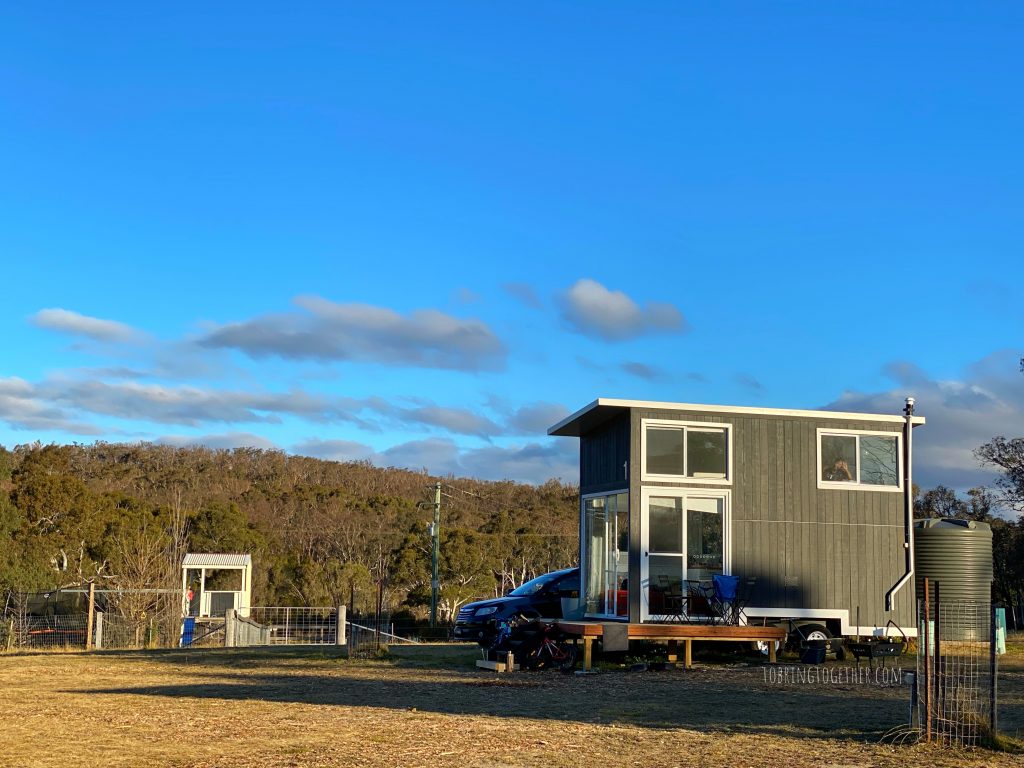 It was a lovely sunny day and it's just nice that we brought Marshall's bike for him to wander around the area.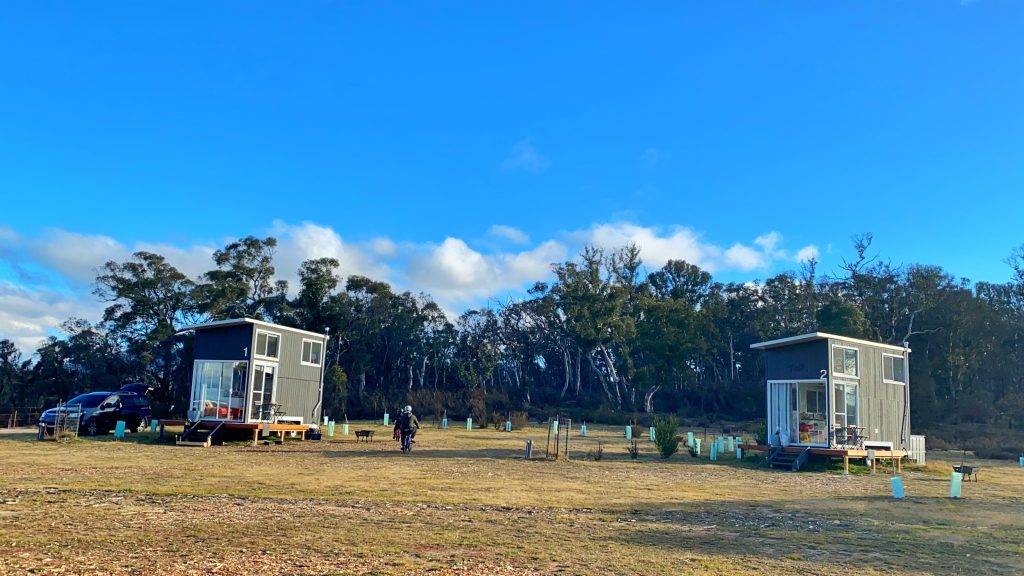 Around 6pm dinner's already served!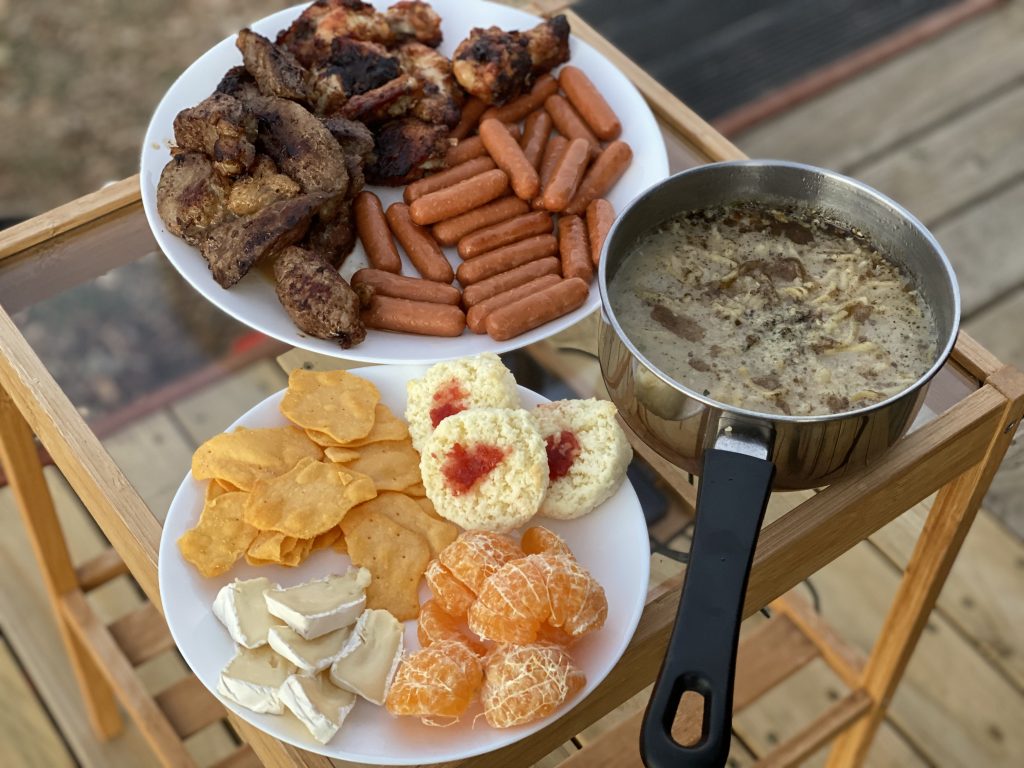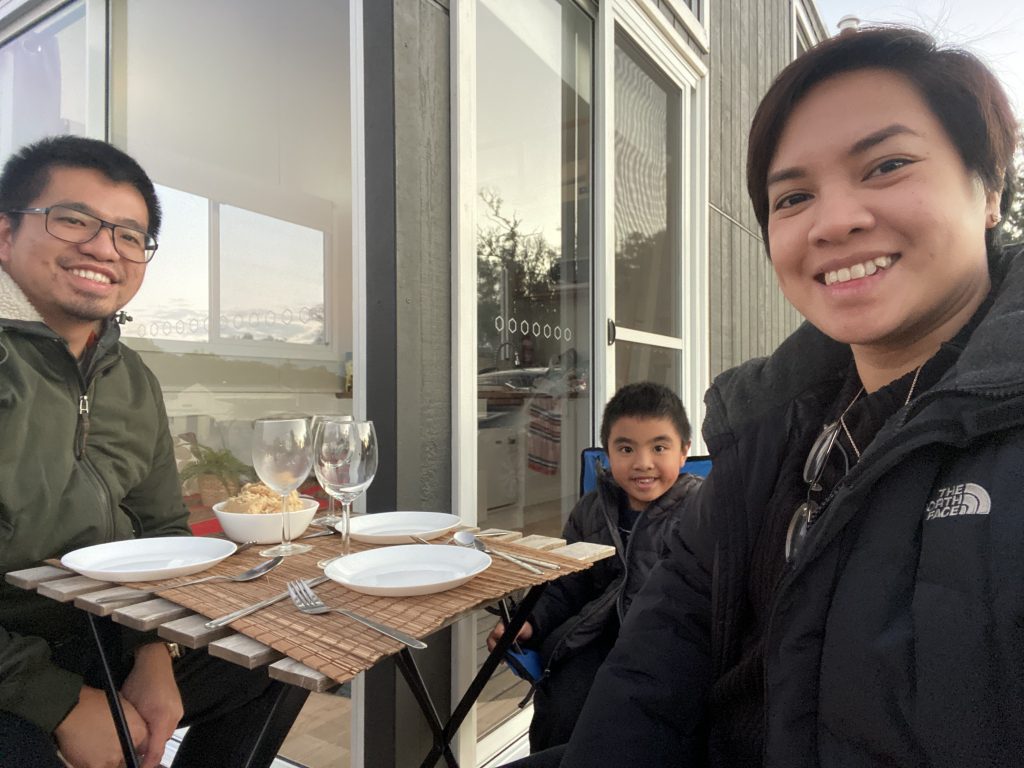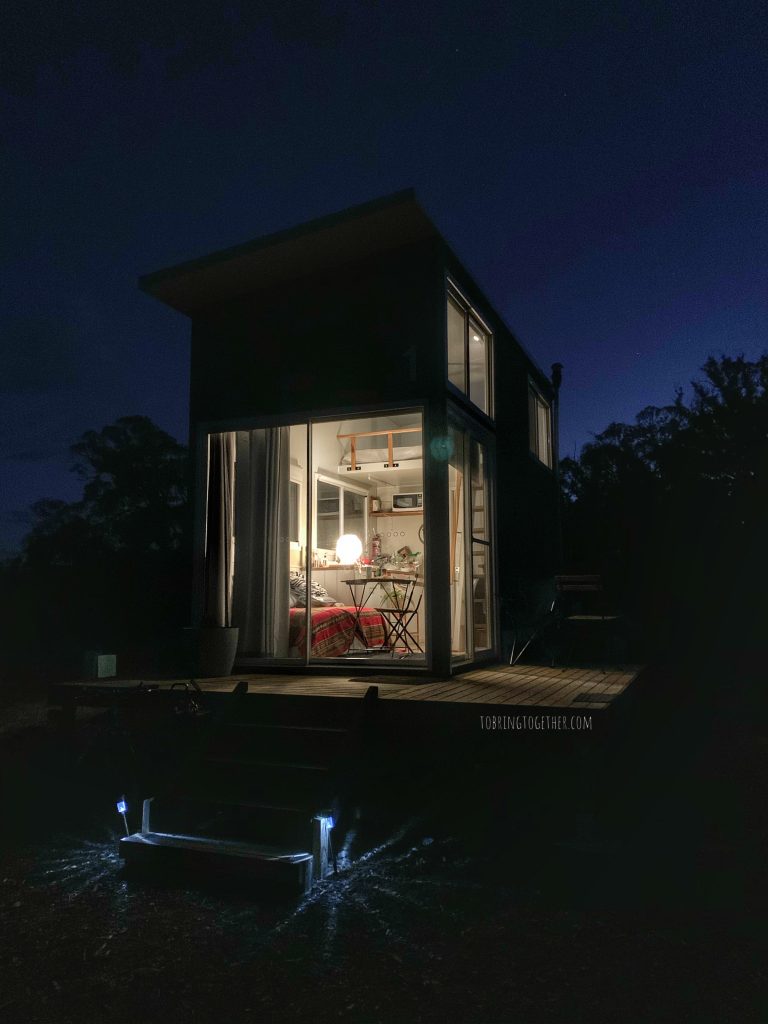 ❤️

👩‍👦

This boy has so much joy that evening!
The next day…
Brekkie time!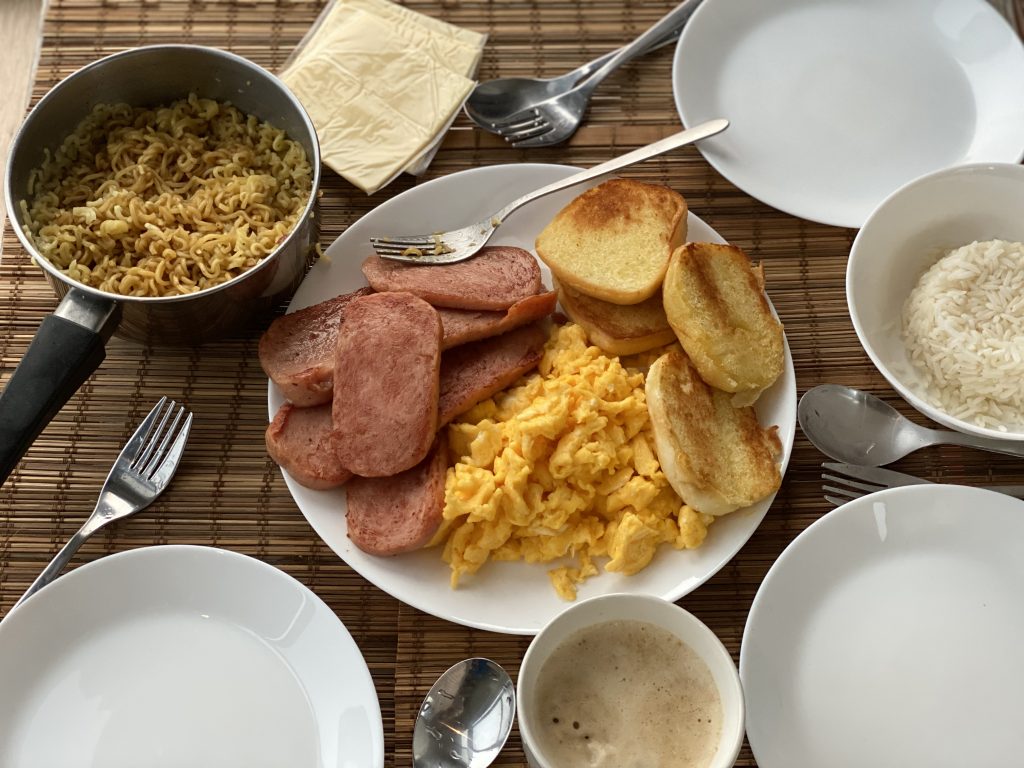 It was a bonus for Marshall to see couple of kangaroos roaming around.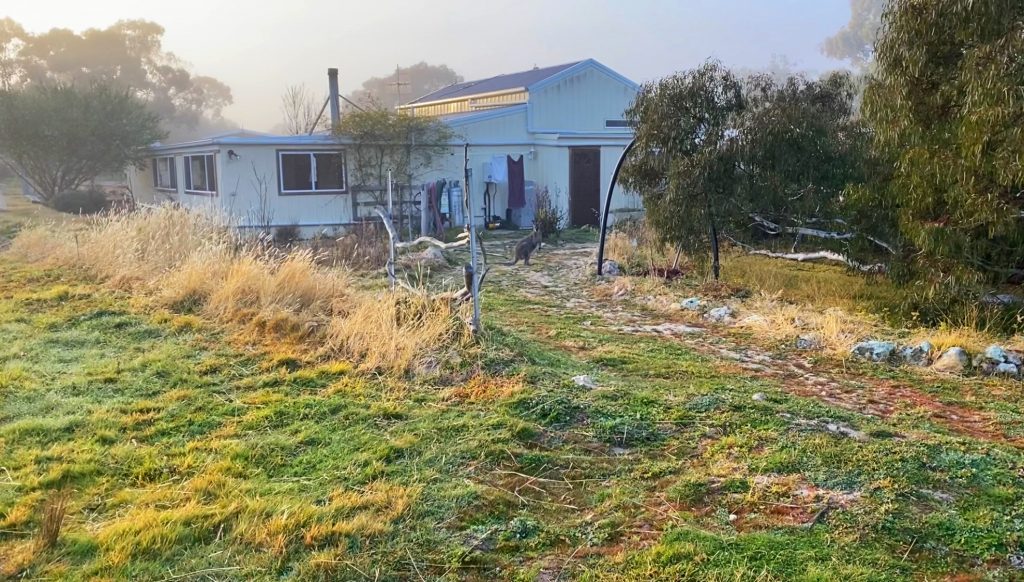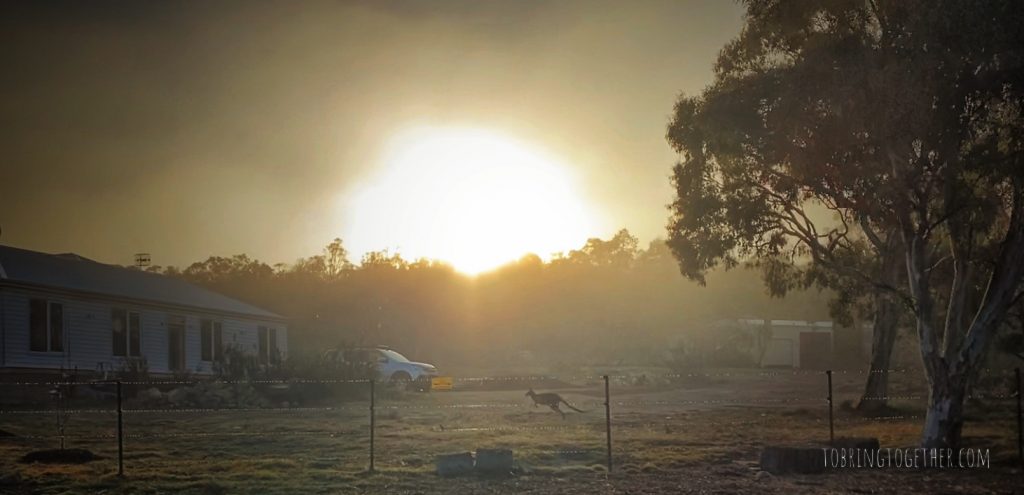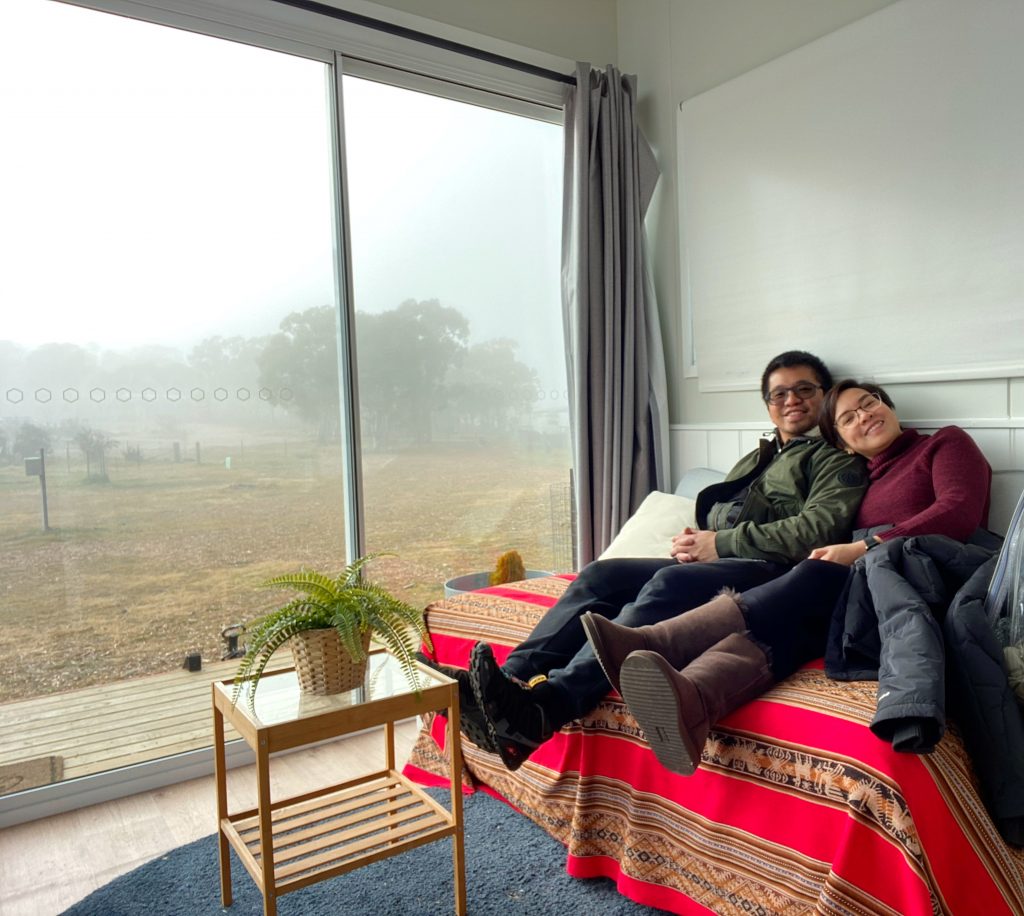 No doubt this tiny house is definitely worth a try may it be for friends and couples..
or families.. 😉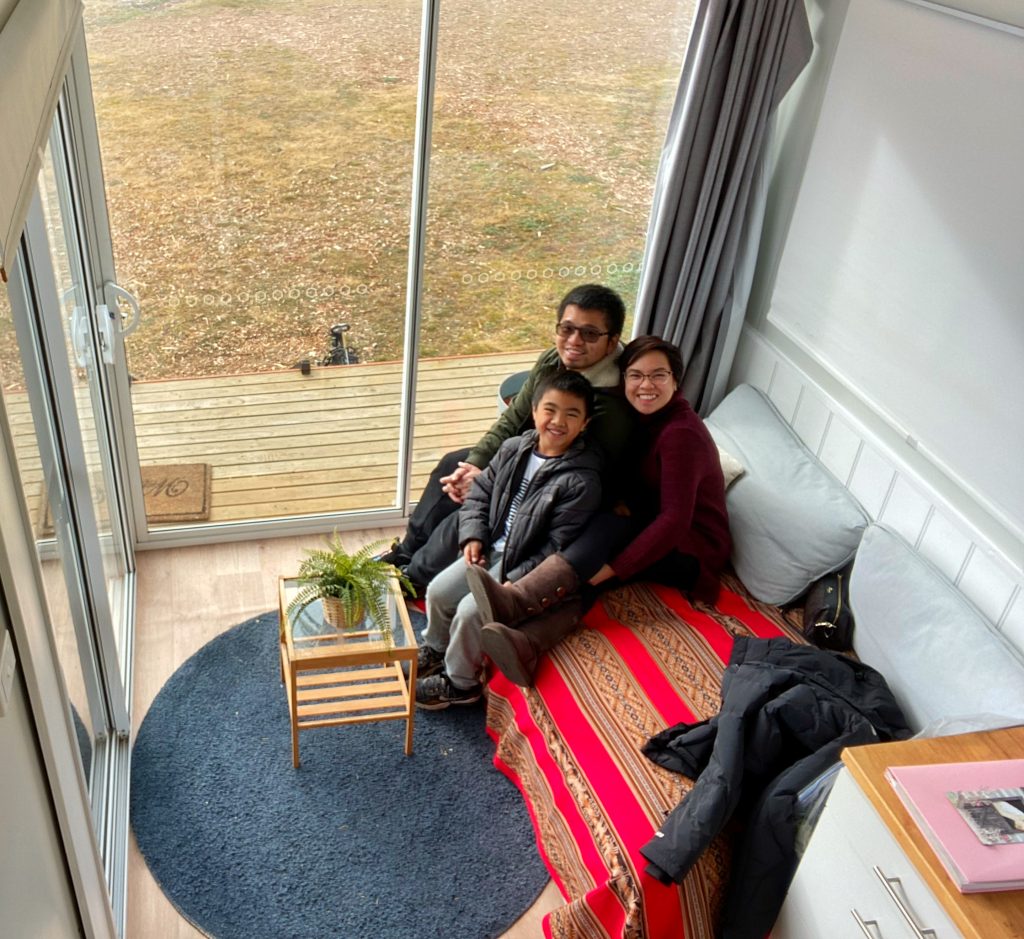 If you're looking for some kind of wilderness and adhering to social distancing, this is absolutely a perfect place.
Especial thanks to our host, Helen, for accommodating our needs and being very attentive to our request.
Visit Tiny Away for other lovely tiny houses. Can't wait to try other locations! 😉
Disclaimer: This is not a sponsored post.
Watch our video of our overnight stay on this tiny house at the Saddle Camp , Braidwood NSW. Don't forget to like and SUBSCRIBE on our YT channel for more of our adventures! – Click here! 😉
Stay tuned for our Braidwood-Goulburn tour!
Btw, you might want to book your next holiday using my airbnb code: https://www.airbnb.com.au/c/jenelynu3?referral_share_id=33f8b05c-d50b-401a-b267-eaf65786ff94
Like our page to keep posted of our adventures here in Australia and other parts of the world. – Click here!
Stay safe everyone! 🥰