This week is R for rainbow! We've done our first rainbow cookie but using a cookie mix pack. Marshall has been asking me to bake this again for quite some time and thankfully we had the time and we've decided to make a rainbow cookie from scratch.
Here are the ingredients: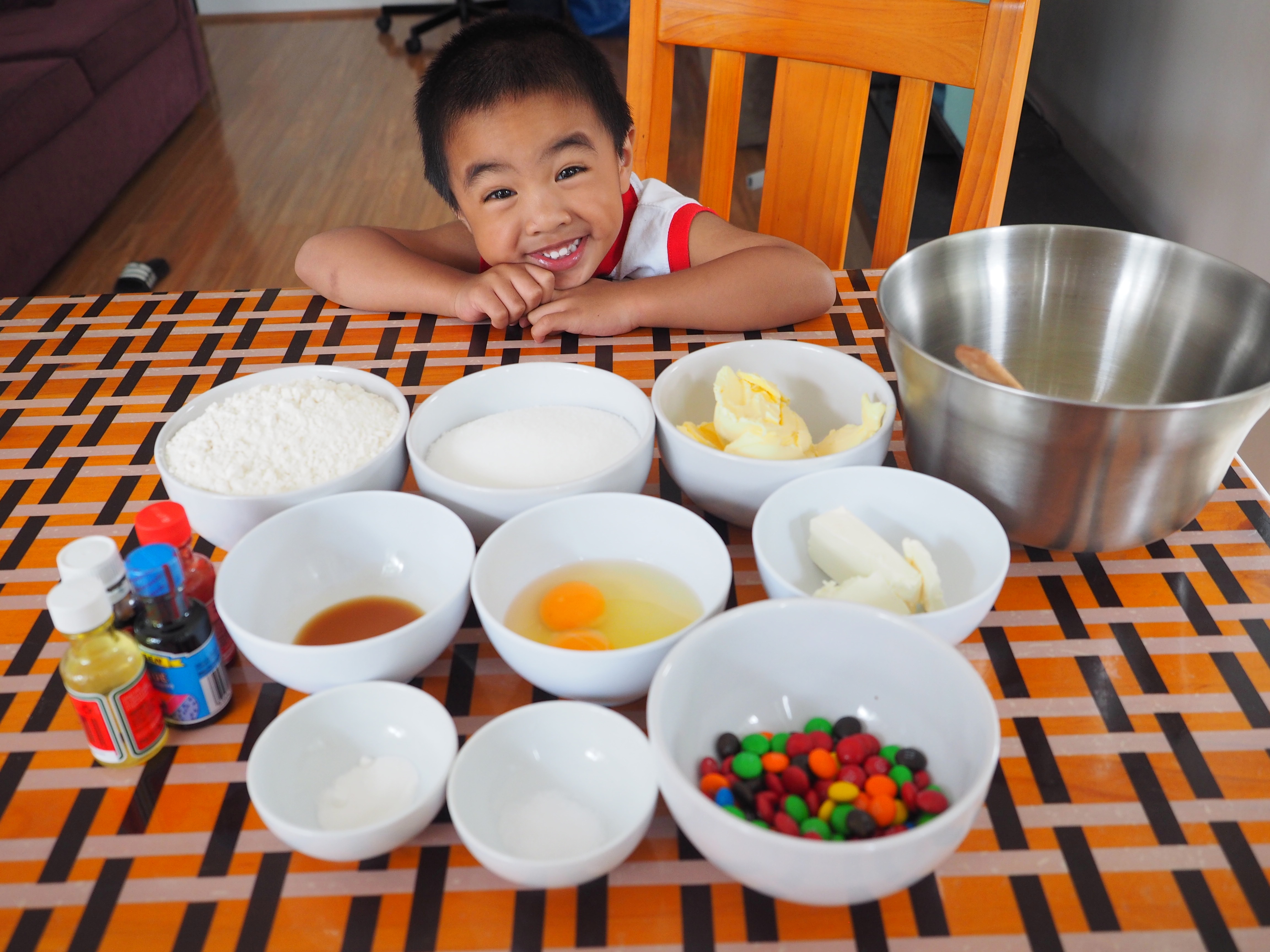 – 400g all purpose flour
– 400g of white sugar
– 240 g salted butter
– 1/2 tbsp vanilla
– 2 eggs
– 125g cream cheese
– 1 tsp baking powder
– 1/2 tsp salt
– food coloring
– m&m's
The steps are quite easy for children to follow and it's absolutely a great bonding activity.
Instructions:
-Preheat oven to 170 deg C.
-Mix butter and sugar.
-Add cream cheese then mix.
-Add eggs then mix.
-Add vanilla and mix until smoothly combined.
-Gradually add the flour and mix.
-Add baking powder.
-Add salt.
-Mix until you have a fluffy mixture.
-Divide depends on the number of food colors.
-Add food coloring and mix.
-Scoop out dough and place on a baking pan lined with baking sheet.
-Add m&m's.
-Bake for 8-10 mins.
-Let it cool and enjoy! 😉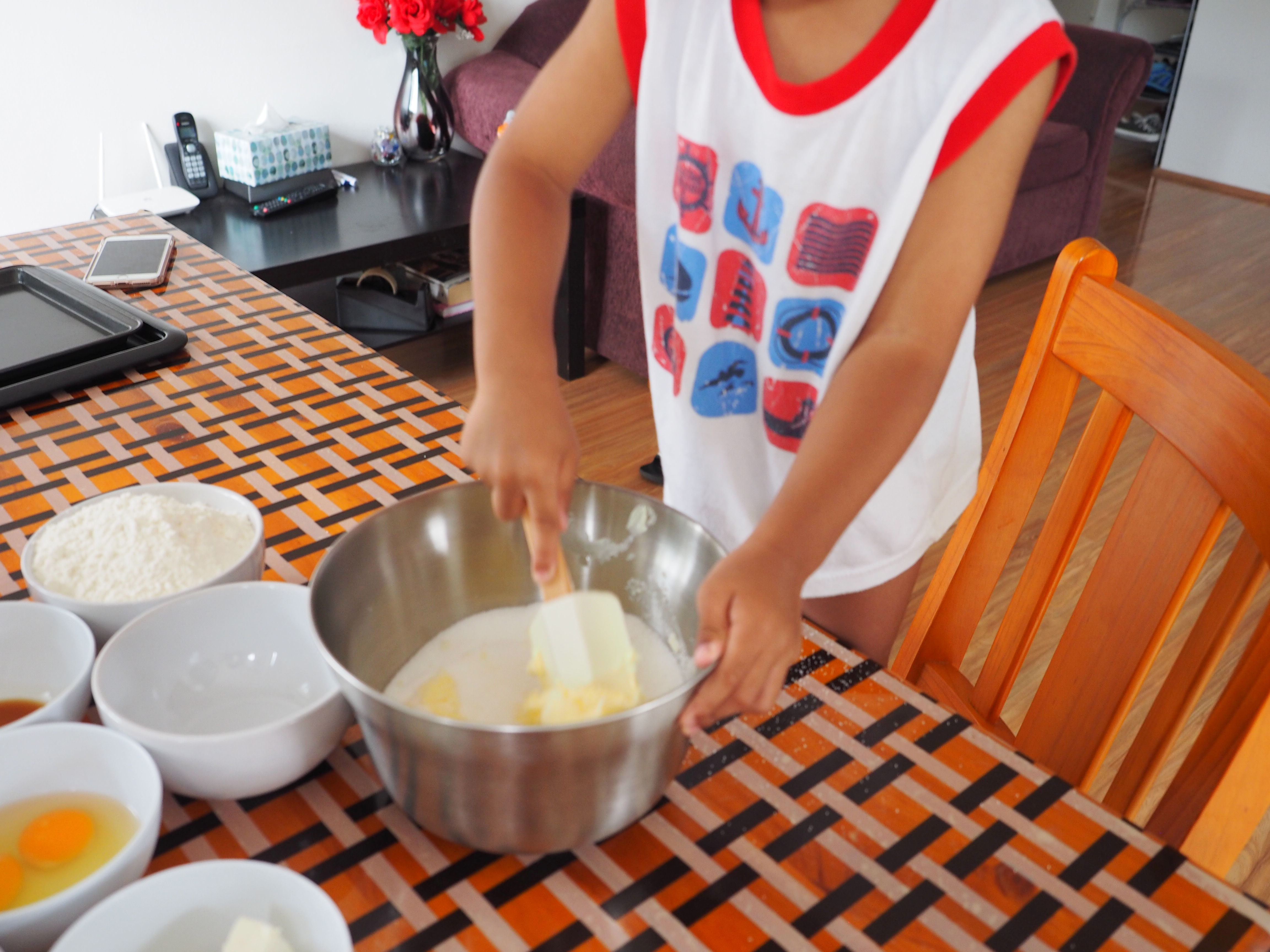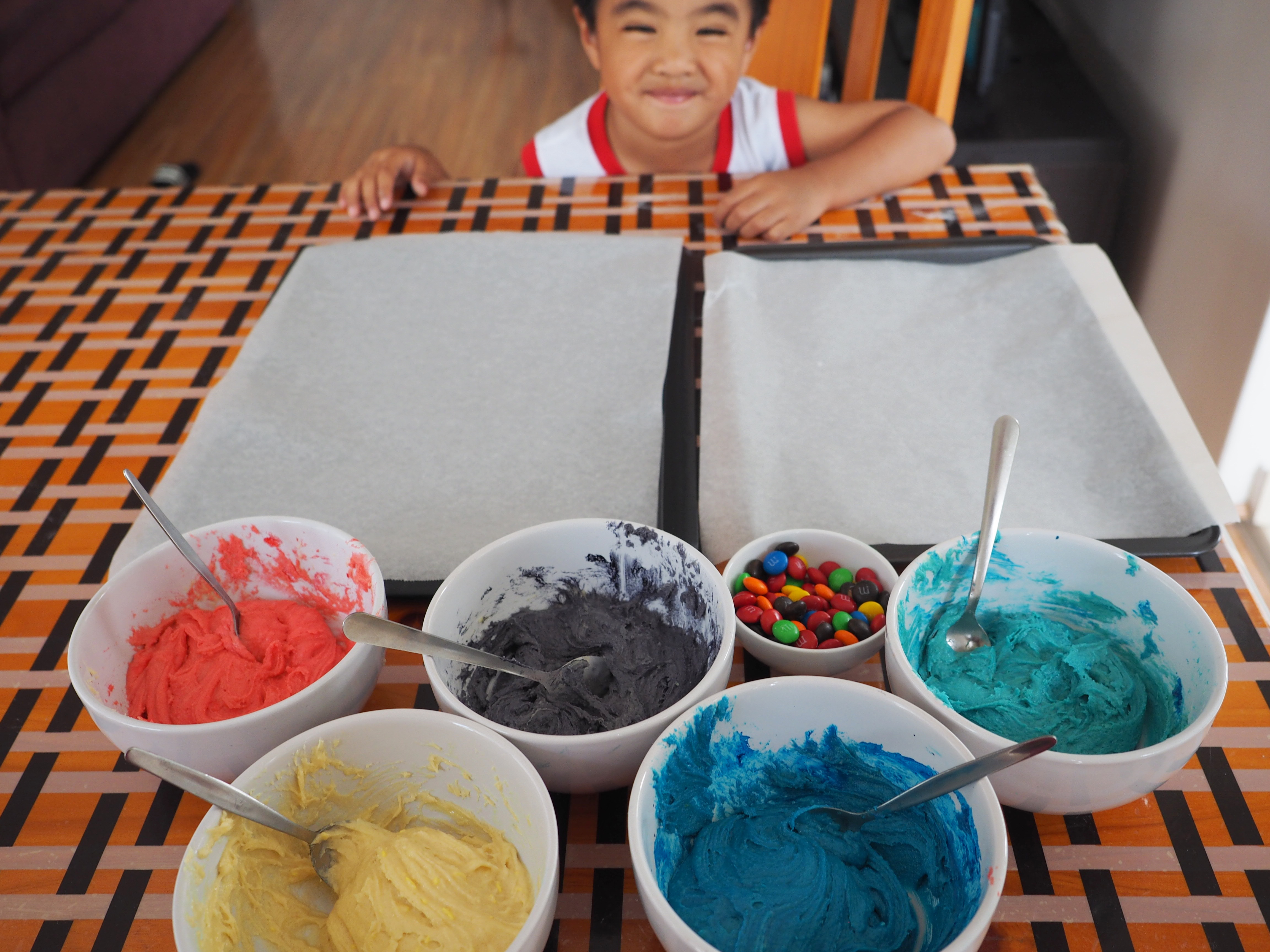 Too bad that after making this rainbow cookie, I just discovered awesome food colors from Chromacake. It's 100% gluten, dairy, nut, and soy free and it comes with various vivid colors! I'm gonna try to bake unicorn cookie or cupcakes for our next baking session and would use this great food colors. Watch out for that! Meanwhile, you may first check out Chromacakes' page.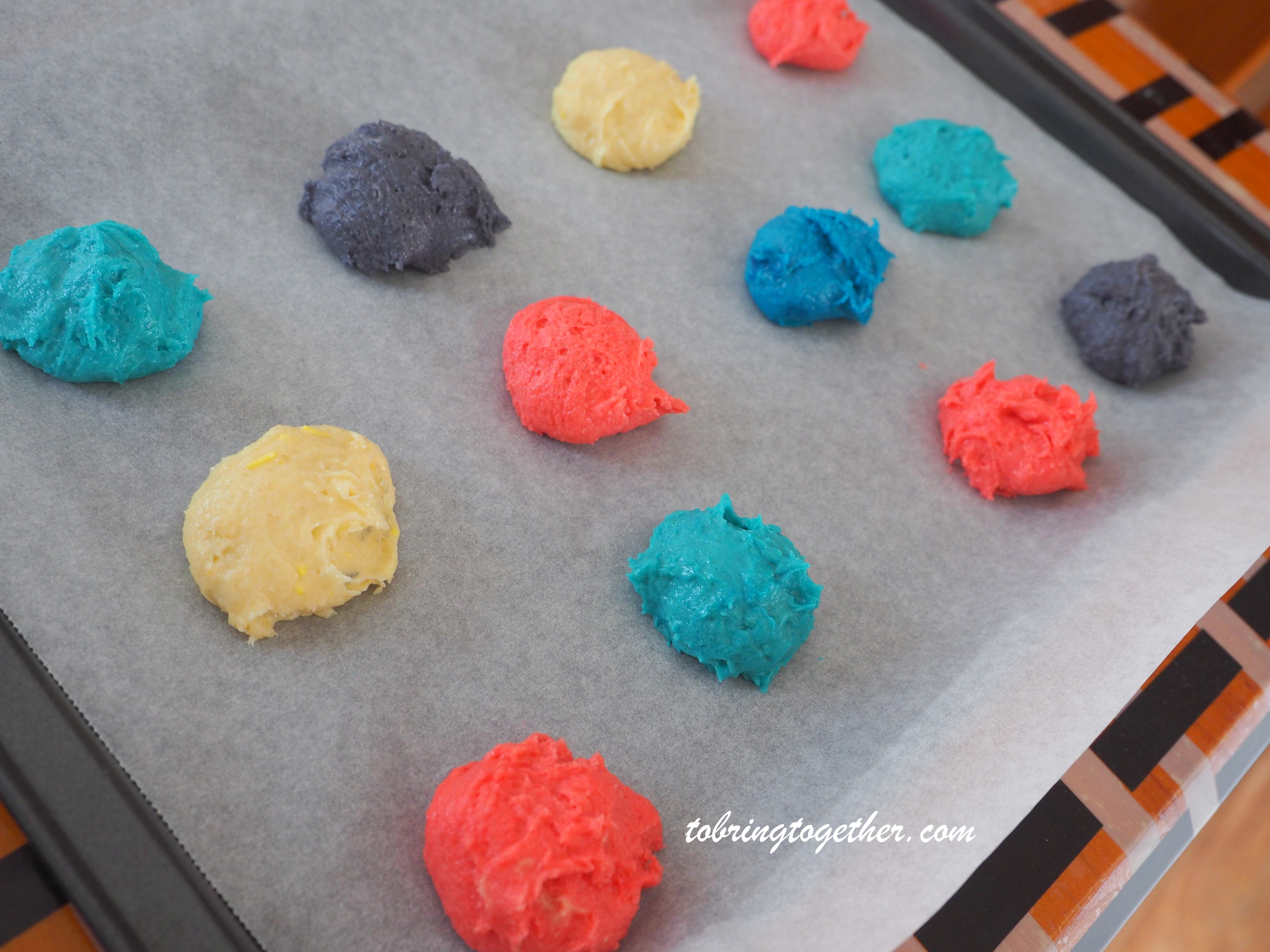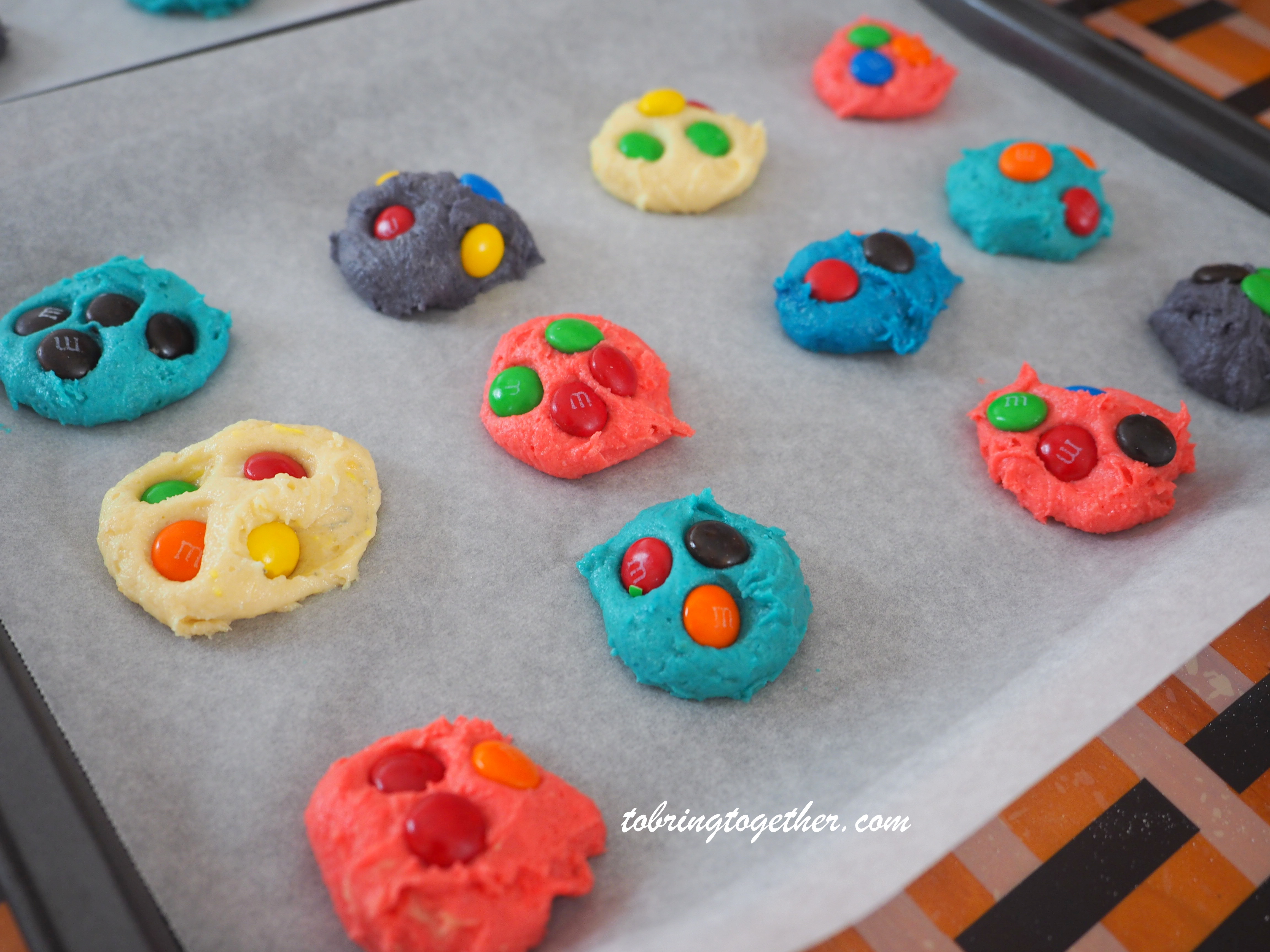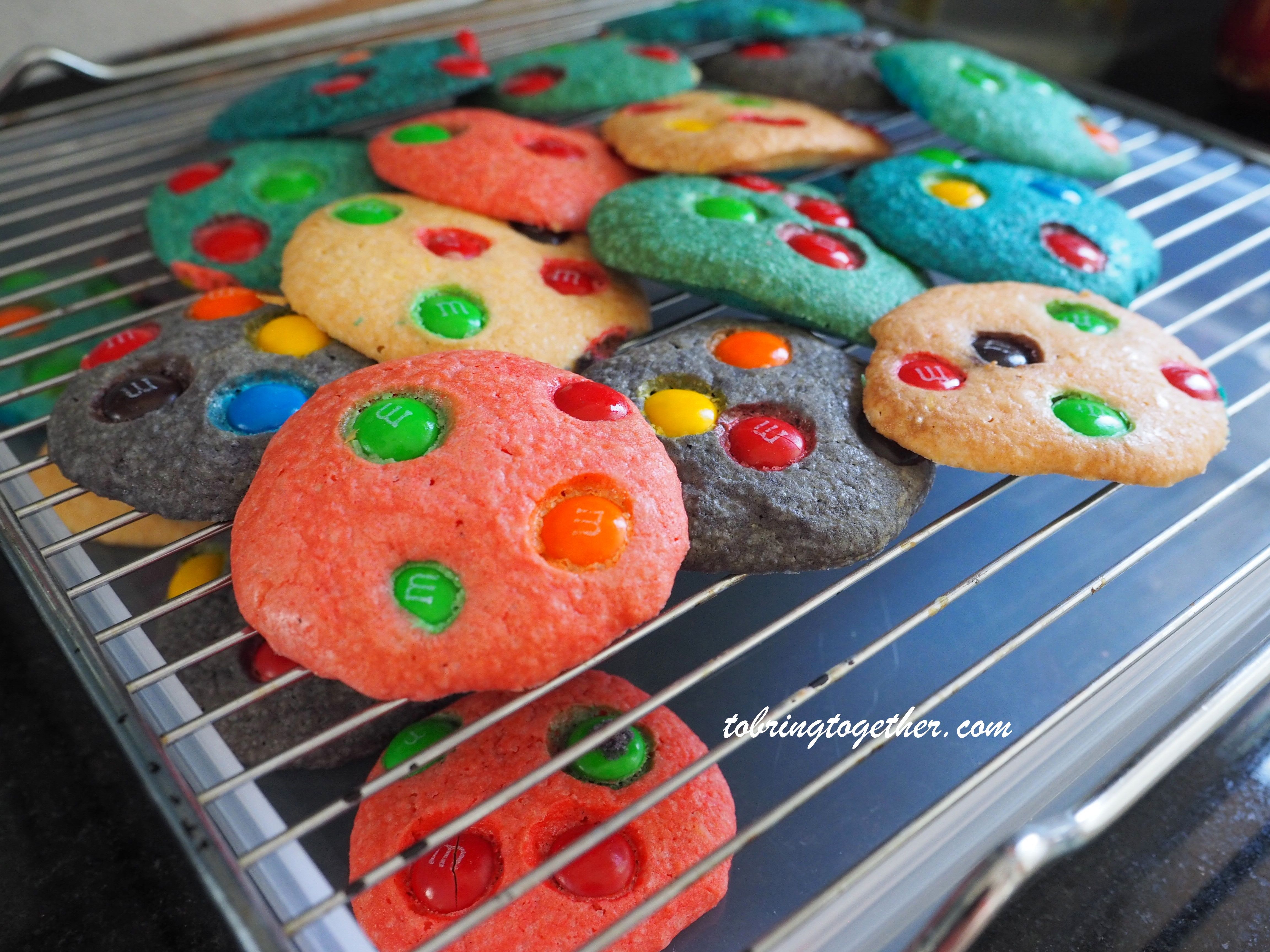 The cookie may look dry from outside but when you bite it, it's definitely chewy in the inside 😉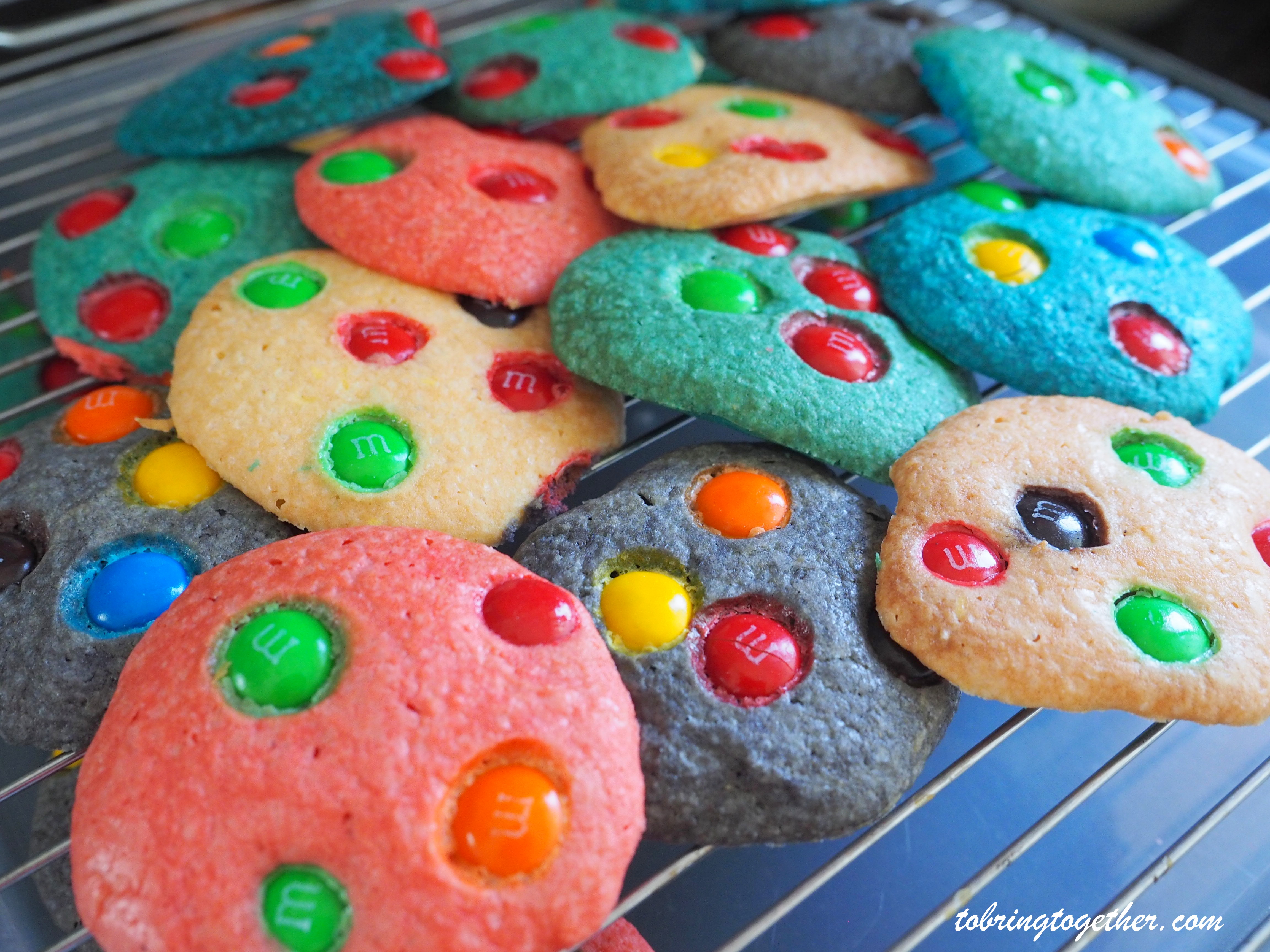 See more of our ongoing A-Z activities. In the meantime, you may watch how we made our rainbow cookie! 😉