Nowadays, there has been a lot of perspective about the English tests and its outcome. Personally, I find it truly frustrating not achieving the target band score after burning the midnight oil for a couple of months. What's more disappointing is missing a 0.5 score just for a single section. I know the feeling… I've been there.
Like what I've mentioned in 101 things to know about the IELTS Writing Test- Click here to check my personal story, I got 8 for my Listening section and both 7.5 for Reading and Writing.  Although I have a total band score of 7.0, my Speaking test – Click this to know more of my IELTS speaking questions – was initially 6.5. This made me sleepless on the night (and few more nights) I received an SMS from the IDP (International Development Program) informing me of my result. I needed to achieve a minimum score of 7 in each section as per AHPRA (Australian Health Practitioner Regulation Agency) requirement for my nursing registration. It was totally heartbreaking knowing that I only missed 0.5 points in order for me to move on to the next steps of my application.
When I got the results at 1158pm, 13 days after the test, I was thinking of three choices. First, to retake the IELTS which mostly suggested. Again, it would cost me an arm and a leg paying another 330aud. Not to mention the stress of practicing the test, and of course the test itself.
Second, to take another English test that is required by AHPRA, which is OET (Occupational English Test). Others would say this type of test is easier compared to the IELTS although the price is definitely steep considering it is roughly double the price of the IELTS.
Last option was to make an appeal to do a re-mark paying 176AUD which is half the original price of the IELTS. On the bad side, the waiting period for the remarking process will take 6-8 weeks before you can have the final result. After that, there is no more another re-mark acceptable. Another dilemma with this option is the validity of my Certificate of Good Standing. One of AHPRA's requirement is a CGS within 3 months validity. My CGS will definitely be invalid after 6-8 weeks of waiting.
After a careful discussion with my ever supportive husband, we opted for the last option which is to appeal for a re-mark. Not because it is the cheapest price, but because firstly, I wanted to save myself from the stress of redoing everything. IELTS does not allow to take only a section. If you did not achieve your target score in one of the sections, you have to go back to square one.
Secondly, I felt that I have a considerable chance looking at my other scores. Had I achieve a score lower than 7 with the other sections, I might have thought of retaking the exam instead of a re-mark. From my personal standpoint, it is not easy to gain a score of 7 and higher that is why I am actually very delighted with the way my Writing tests turned out. Having said that, I don't want to take the risk of my other scores getting lower, so a re-mark for the Speaking section would be fair enough. Although Request for a re-mark may also have a chance of being scored lower, hubby and I were both anticipating of a positive outcome which fortunately had.
Although I wanted the application to be at the soonest possible time, I am currently holding a valid visa here in Australia which is still good for few more years and so my husband and I both feel that 8 weeks waiting time is alright. With regards to my documents, acquiring CGS from PRC Philippines will take only a day and it can be mailed in 3 days so it is not much of an issue. OET was not my bet as well. The fact that it is too pricey, I did not consider it at all.
I sent an email to IDP and inquired about the process and they asked me to fill up an Enquiry on Results form which I downloaded from this site. I (express) mailed the EOR form and the original Test Report Form to the specified address at Melbourne. The address can be seen in the EOR form. Requesting for a re-mark should be within six weeks of the test date on the Test Report Form. You may ask to re-mark the whole test or any part of it (Listening, Reading, Writing or Speaking).
Finally, after exactly 70days, I received my final Test Report Form and thankfully, my Speaking section was changed from 6.5 to 7.0. They also refunded 176 AUDwhich I paid for my application. If the score managed to went higher that the previous, the re-mark fee will be refunded. You can check here to know more about re-mark of the IELTS.
Although I personally opted for a re-mark, deciding to do it still depends on one's own benefits and drawbacks. Nevertheless, God has His good reasons whatever the outcome is. All praises and glory to God! 😉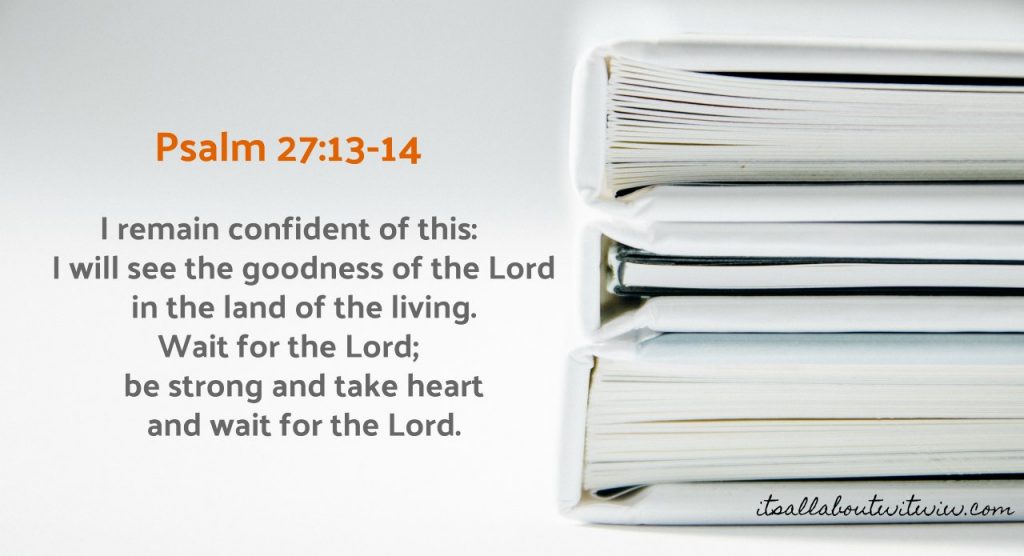 Watch my short video here. Subscribe for more of my stories!
Keep updated with our family stories by liking our FB page – Click here! 😉
Thank you for taking time to read this story. Feel free to comment for any questions and other topics you might want us to share and we will try our best to reply as soon as we can. 😉