Hello guys! Kamusta?
We'll be sharing with you an easy way to make mini Oreo cheesecake that kids will surely love!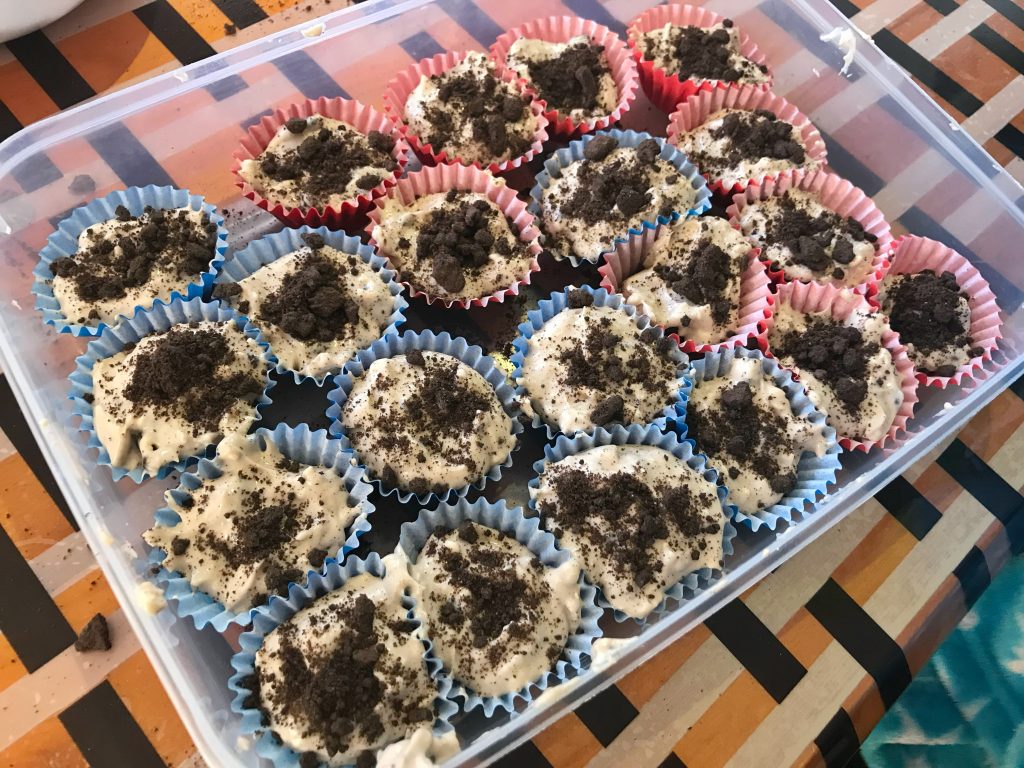 Ingredients:
10-12 pcs oreo
8 oz cream cheese
1 cup condensed milk
1 tsp vanilla extract
1/2 cup melted butter
How to do:
Separate Oreo filling from the cookie.
Mix condensed milk to cream cheese. Then add vanilla extract and Oreo filling. Mix well.
Pound the Oreo cookies and add melted butter.
Scoop pounded cookies to the base of the cup liner.
Add filling. Then top it up with some more cookie crumbs.
Freeze for 4-6 hours. Enjoy! 😉
You can also try with strawberries instead of cookies! 😉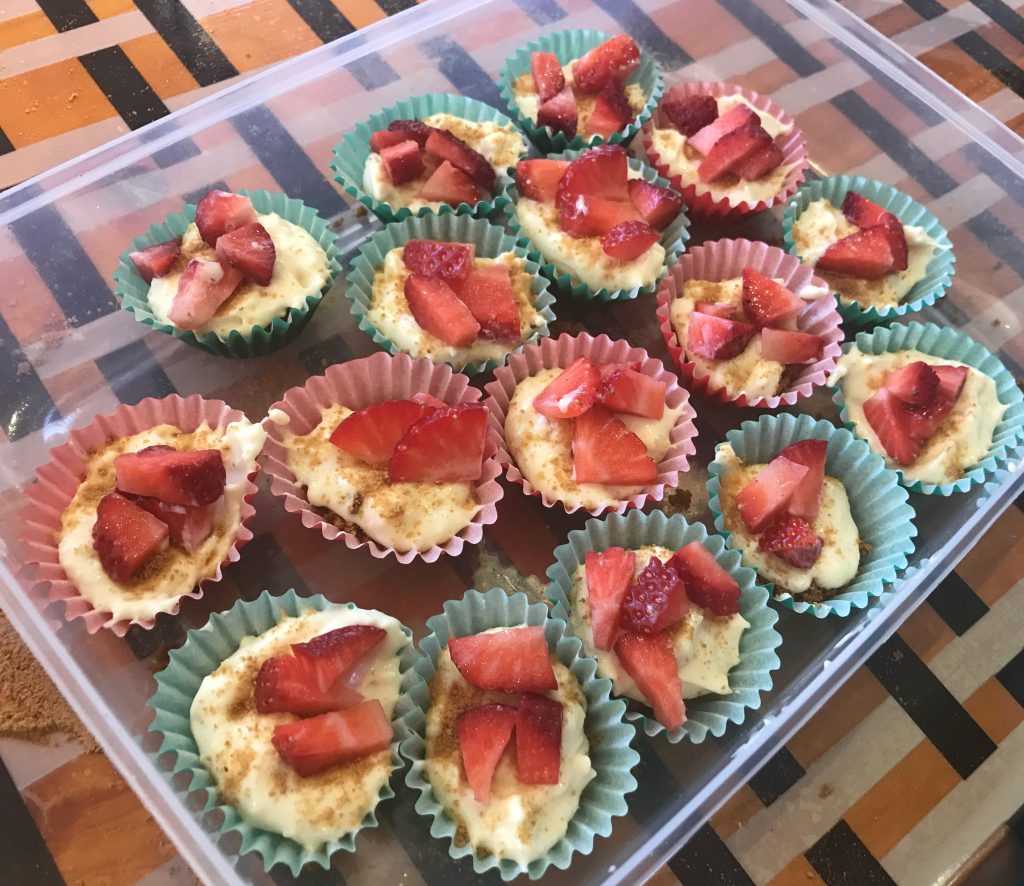 Here's a short video of how Marshall made it! Enjoy!
SUBSCRIBE on our YT channel by clicking this link! 😉