As you know, we are very frugal parents, so we decided to celebrate a simple, easy, low budget baby shower.
Here are some of the tips for a simple yet fun celebration, may it be birthdays, anniversaries, or a baby shower.
DIY. Yes, DIY it is!
Decorate using easy cut-outs with some ready and accessible stuff at your home. Stuff toys are a great way to add a baby theme feels. Add balloons, and voila! 😉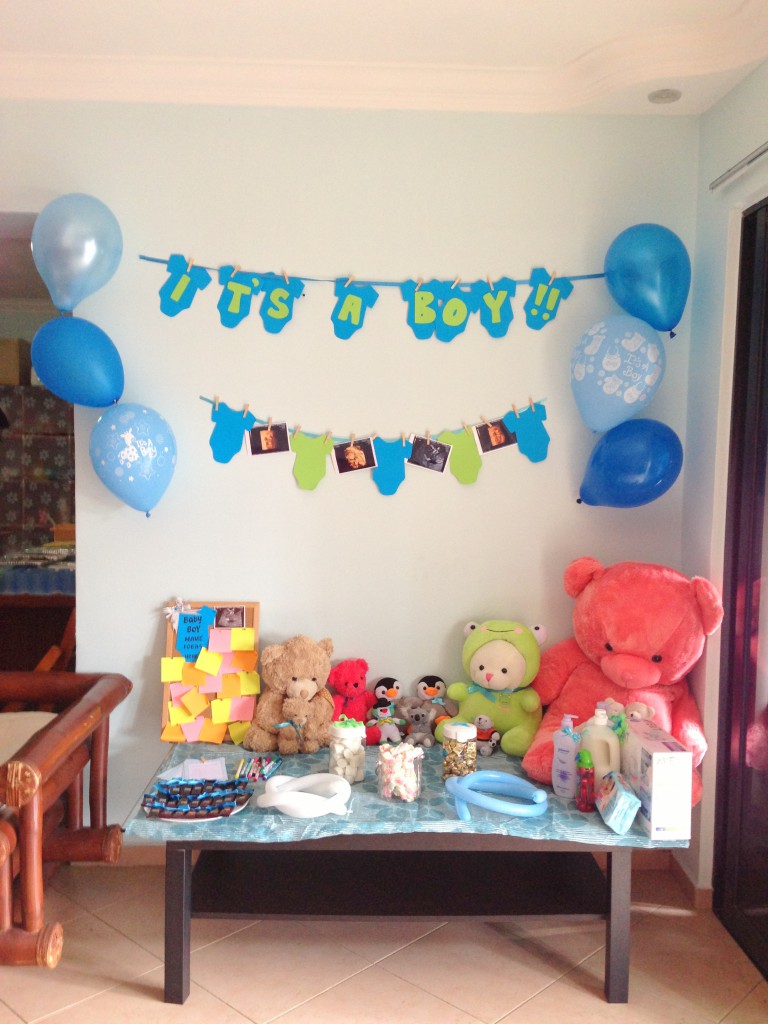 Serve some home-cooked meals for the guests.
This might take quite of your time, but serving easy to prepare meals are guaranteed you'll save a lot as compared to buying pre-cooked food or ordering from catering services.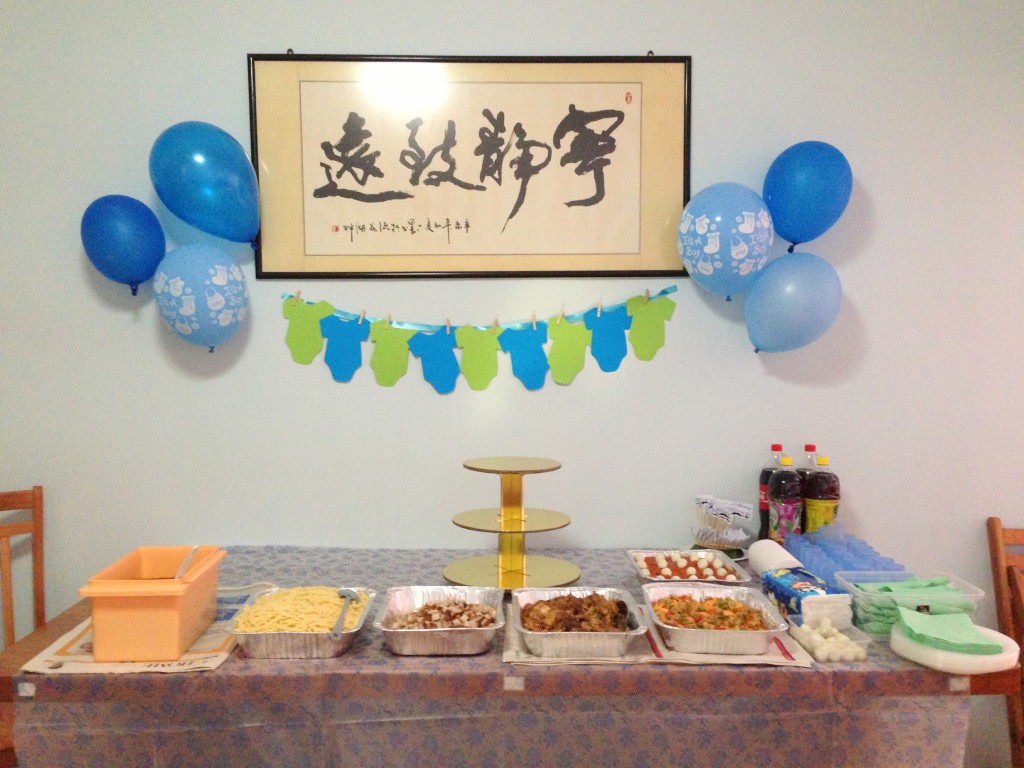 After all, you can also serve easy finger food meals.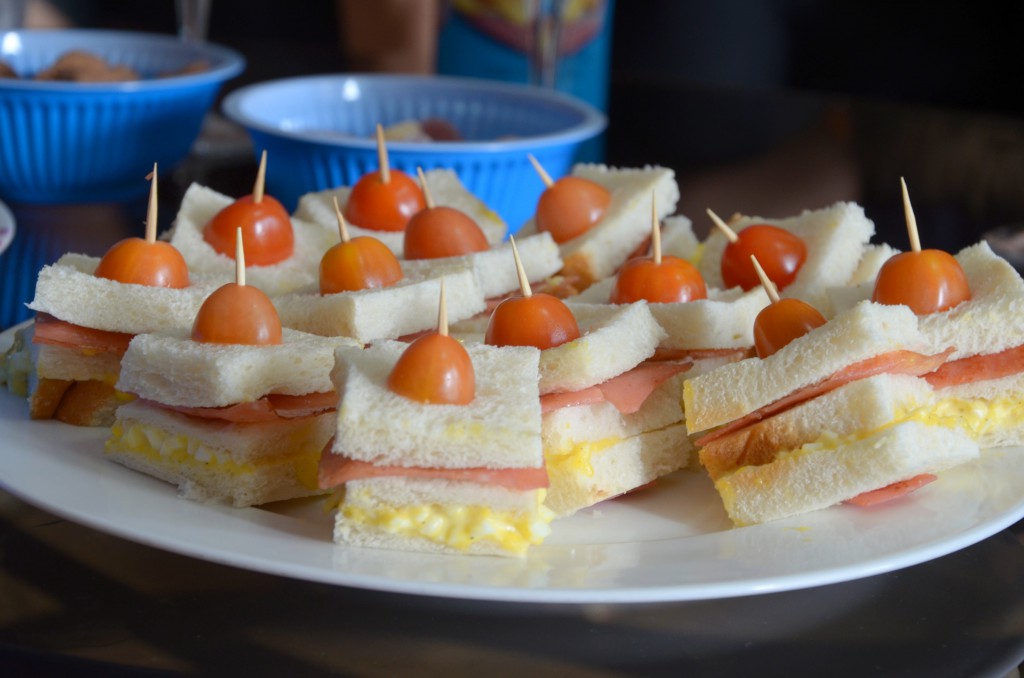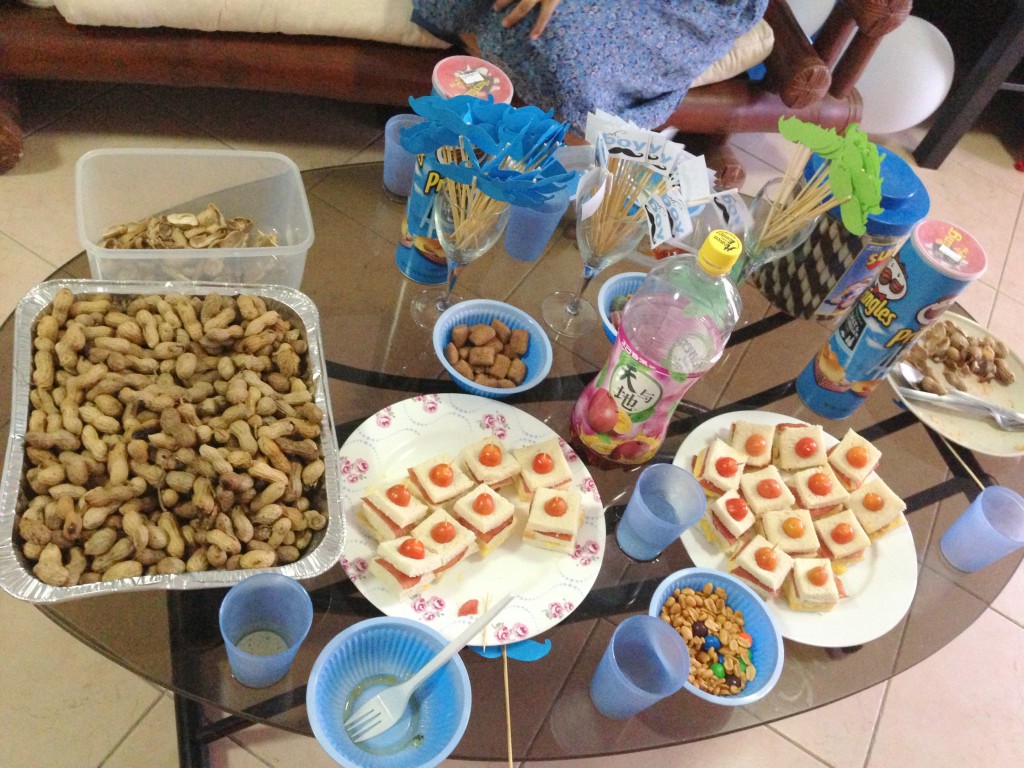 Edible baby shower souvenirs are great!
We used Hershey's chocolate for our baby gender reveal idea as well as a baby shower favor. The letters "HE" revealed that it's a boy!
Do it at home! It's way cheaper than hiring a venue plus the fact that the time will not be limited.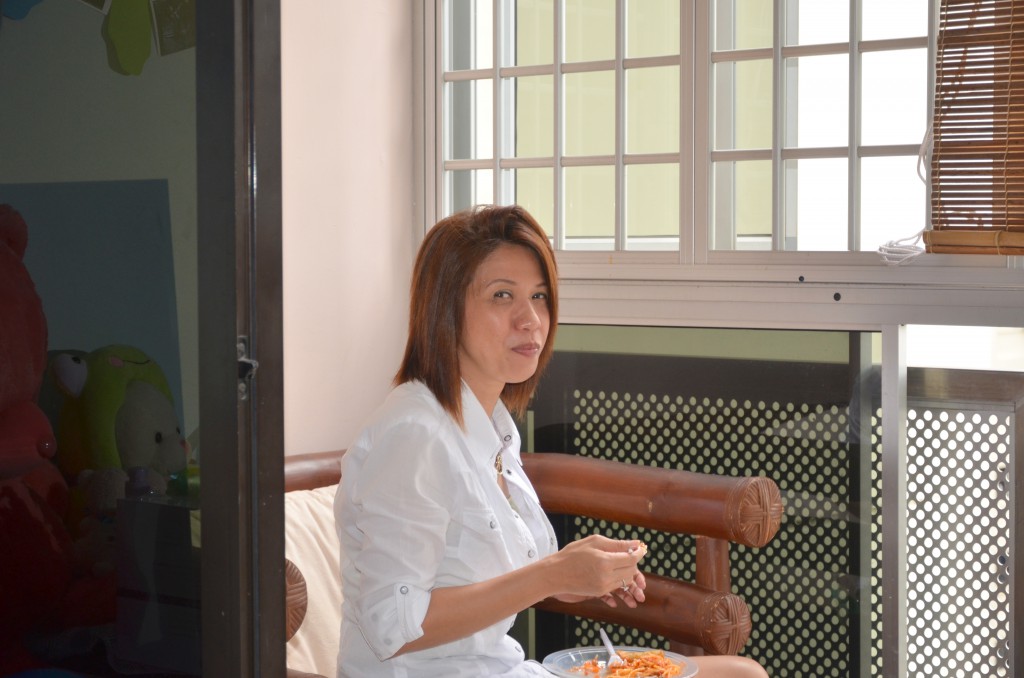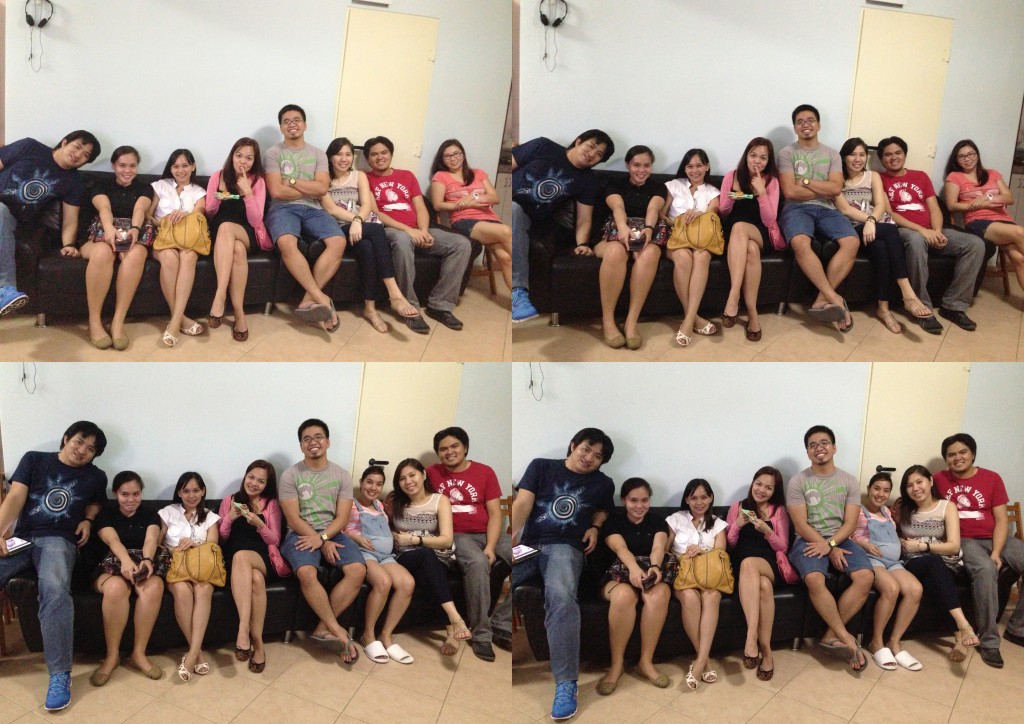 Nothing compares to having fun at the comfort of your home.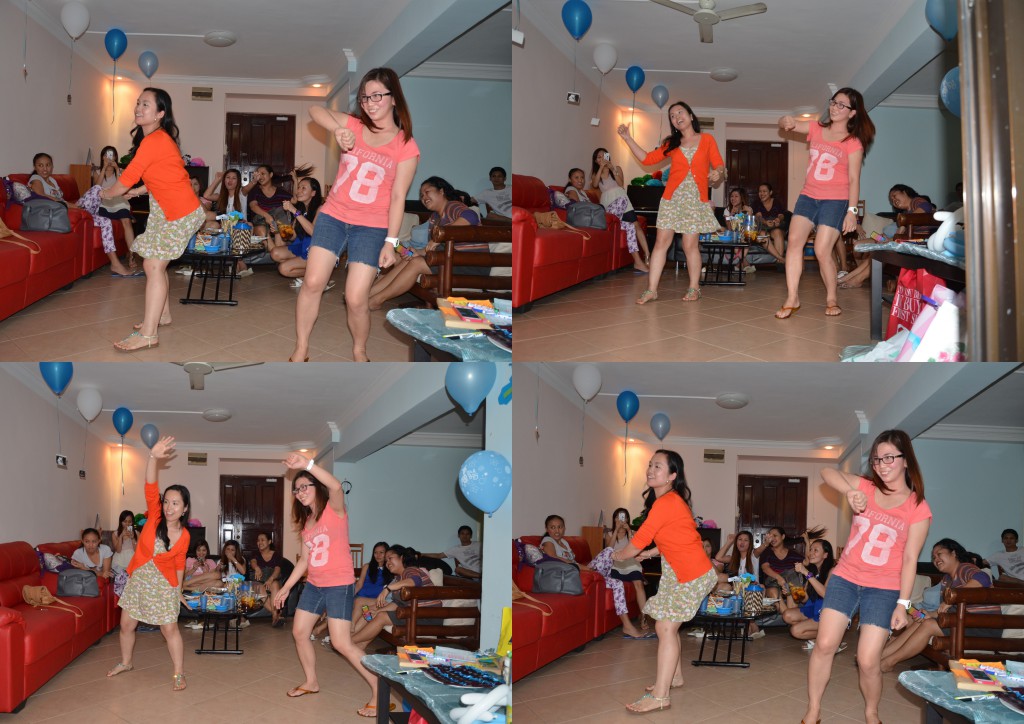 Make fun activities for the guests.
We printed out some "baby wishes forms" for our friends to fill out.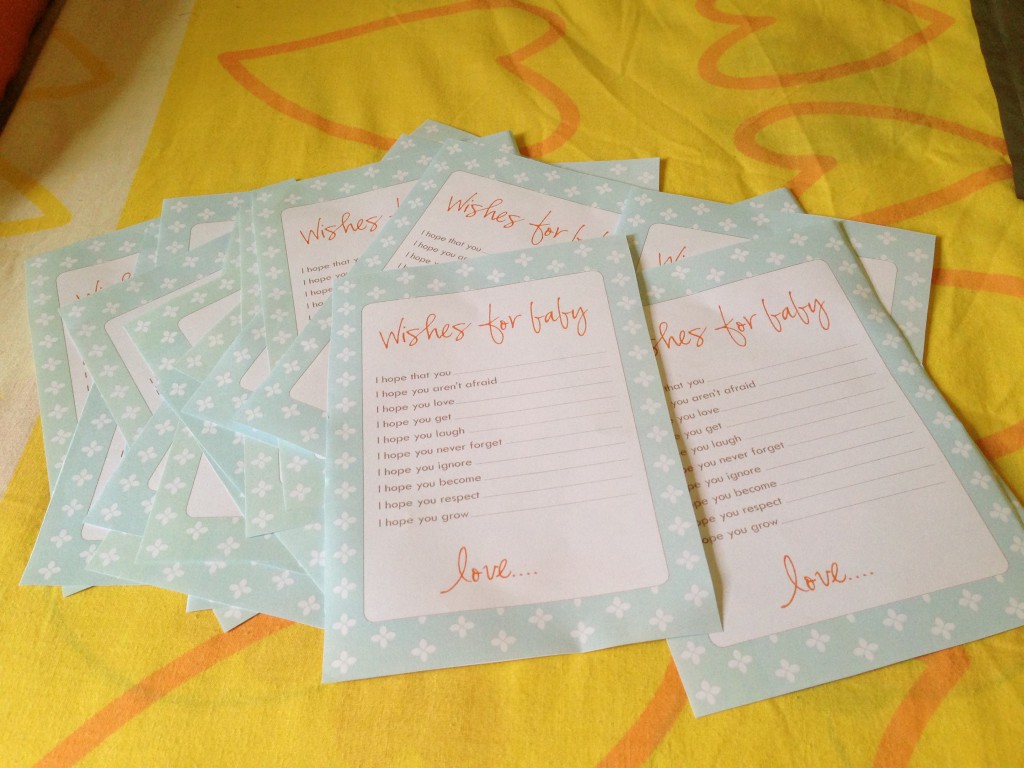 Putting up a board for baby name suggestion is also a perfect idea!
Especially for those couples who haven't finalized the name yet. Like us!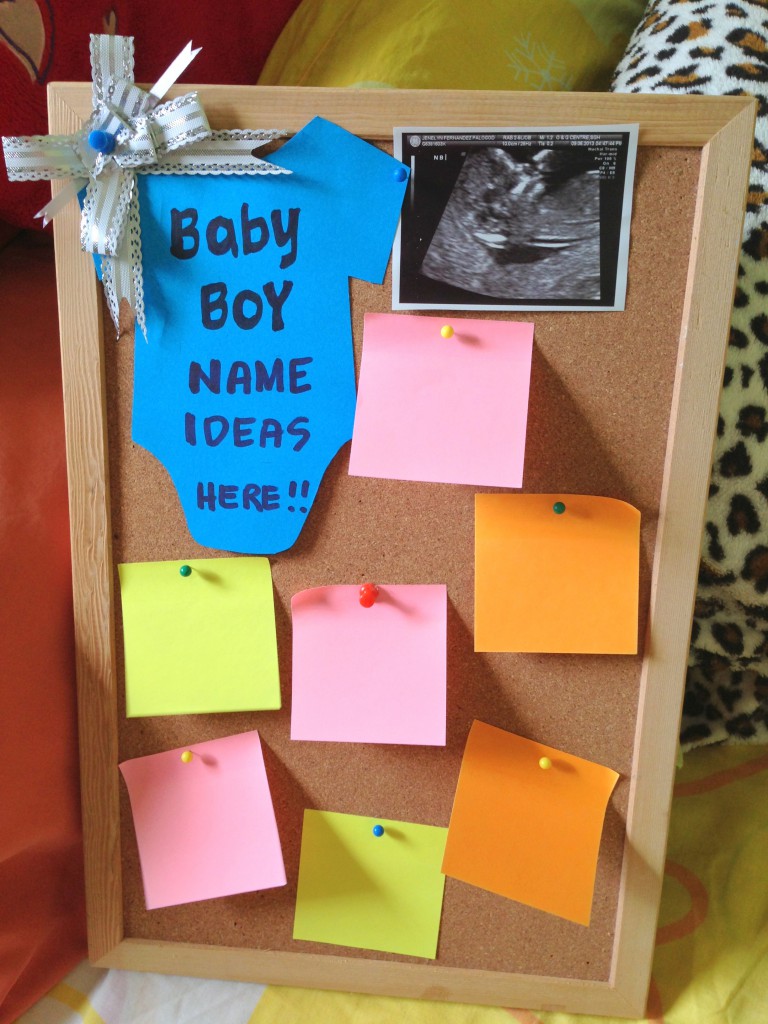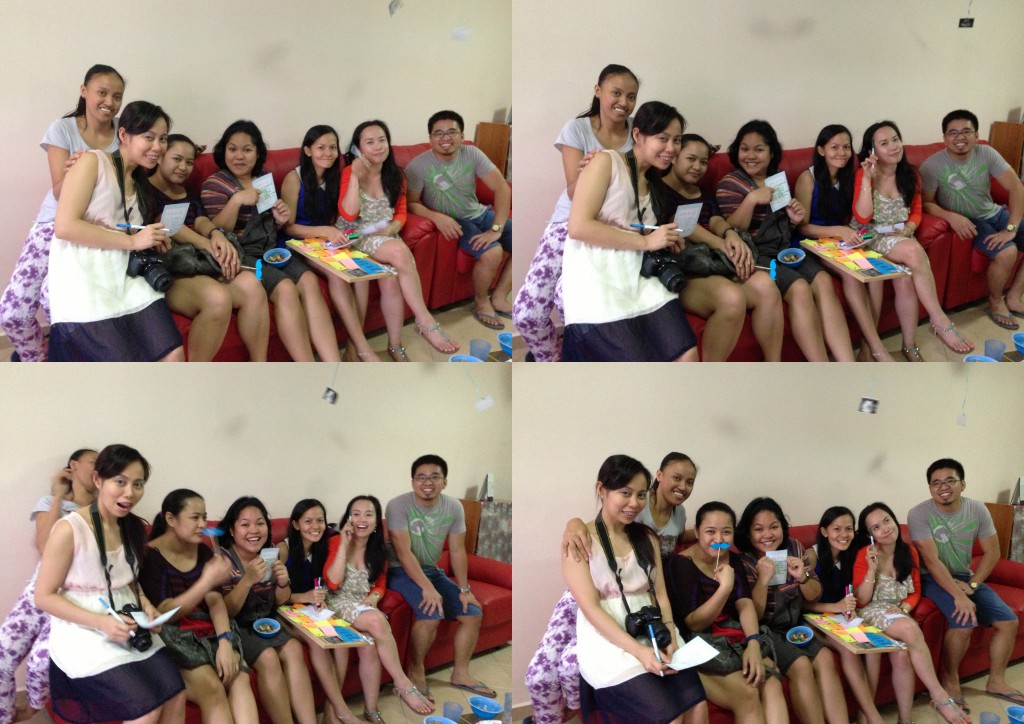 It was a great activity to get everyone busy!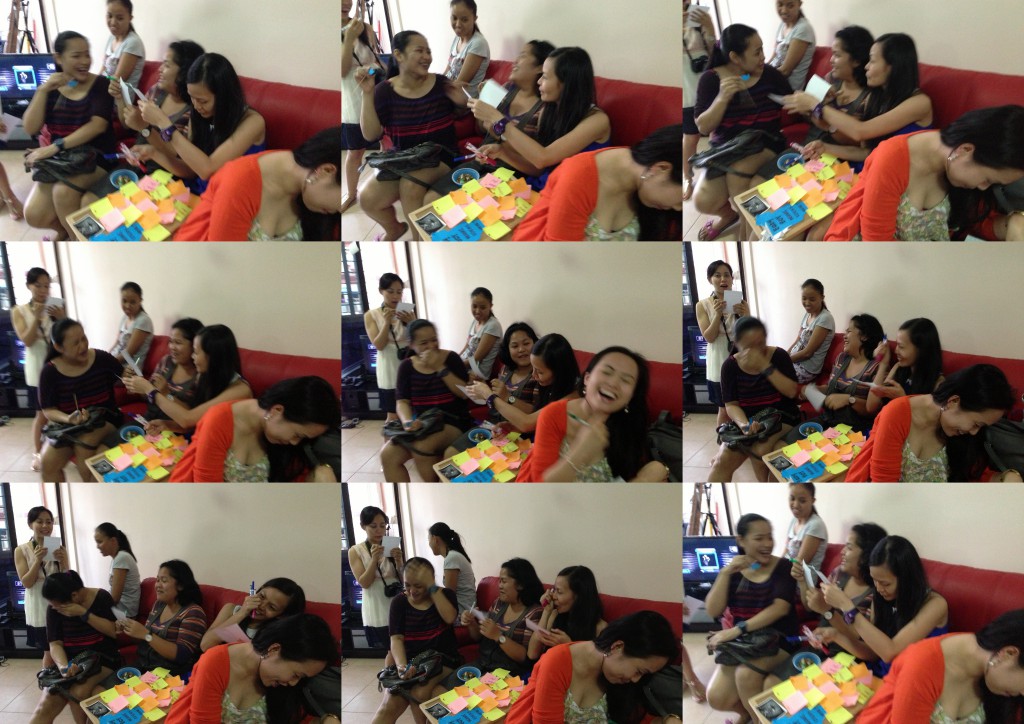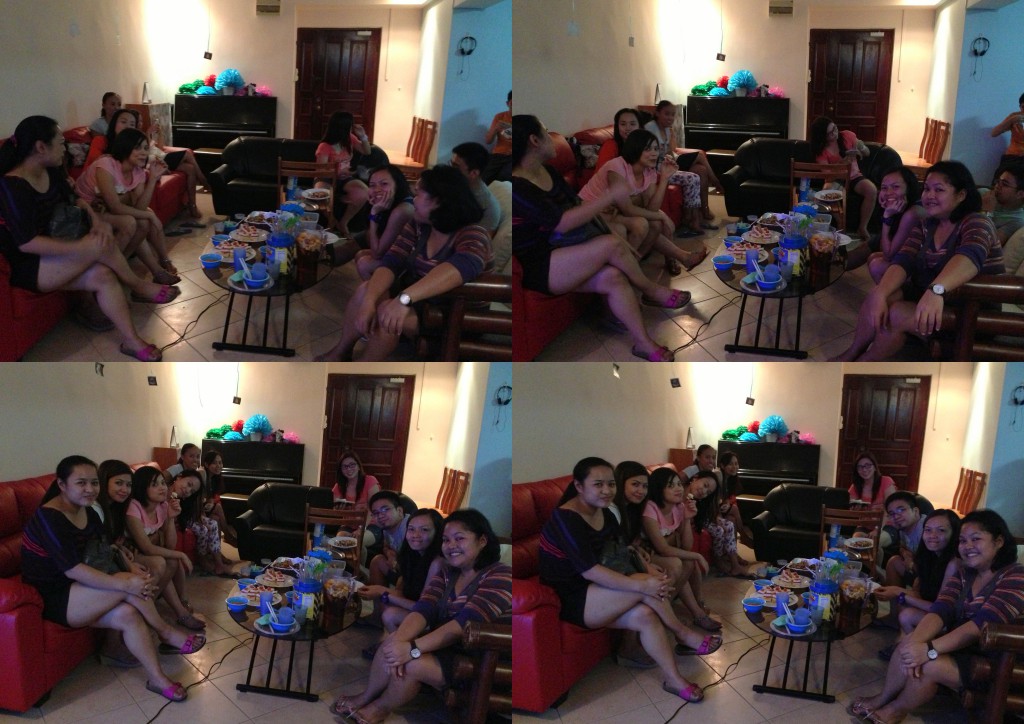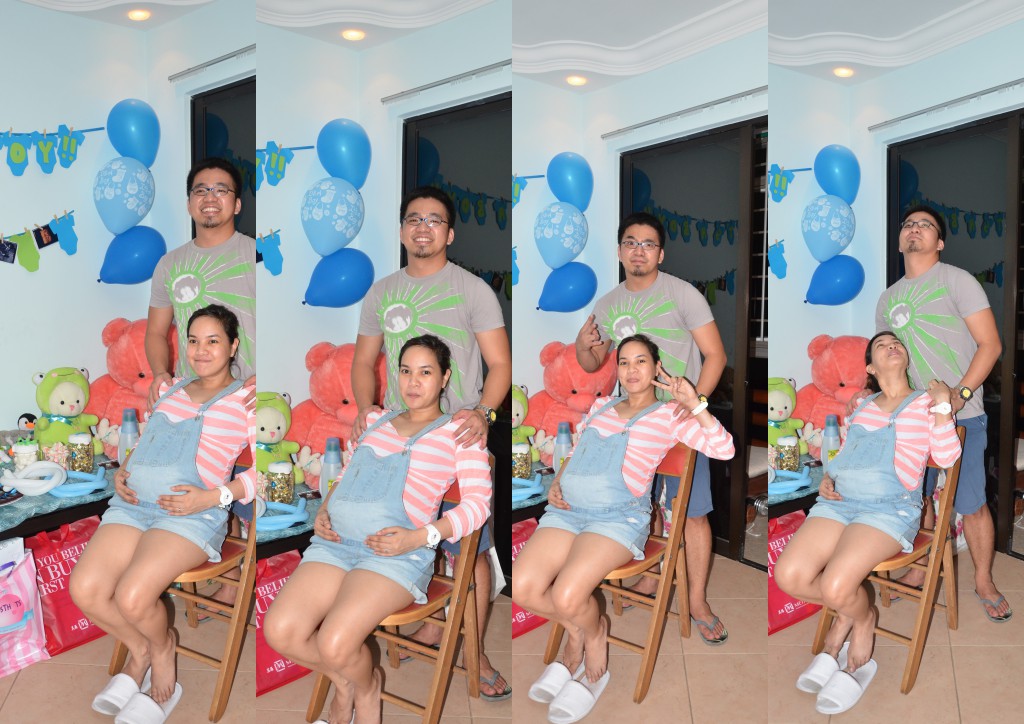 These were some of the names suggested. Unfortunately, none of them got it right! hehe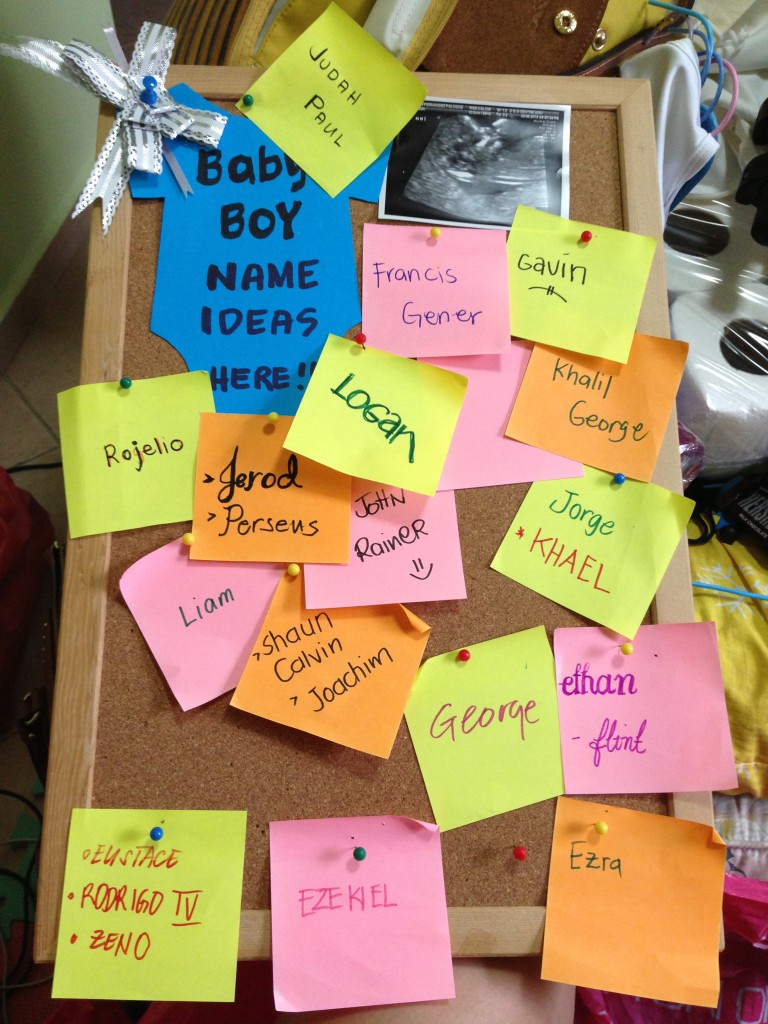 We had a lot of gifts, and of course, mostly baby items 😉

There were baby clothes (from Fisher Price)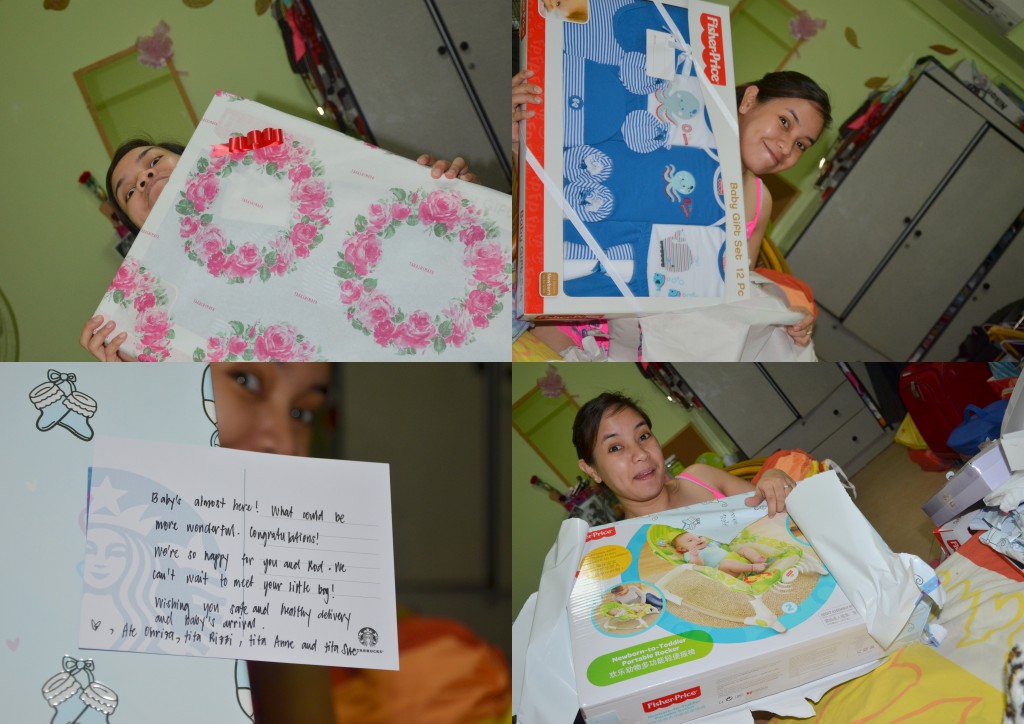 Some more baby clothes…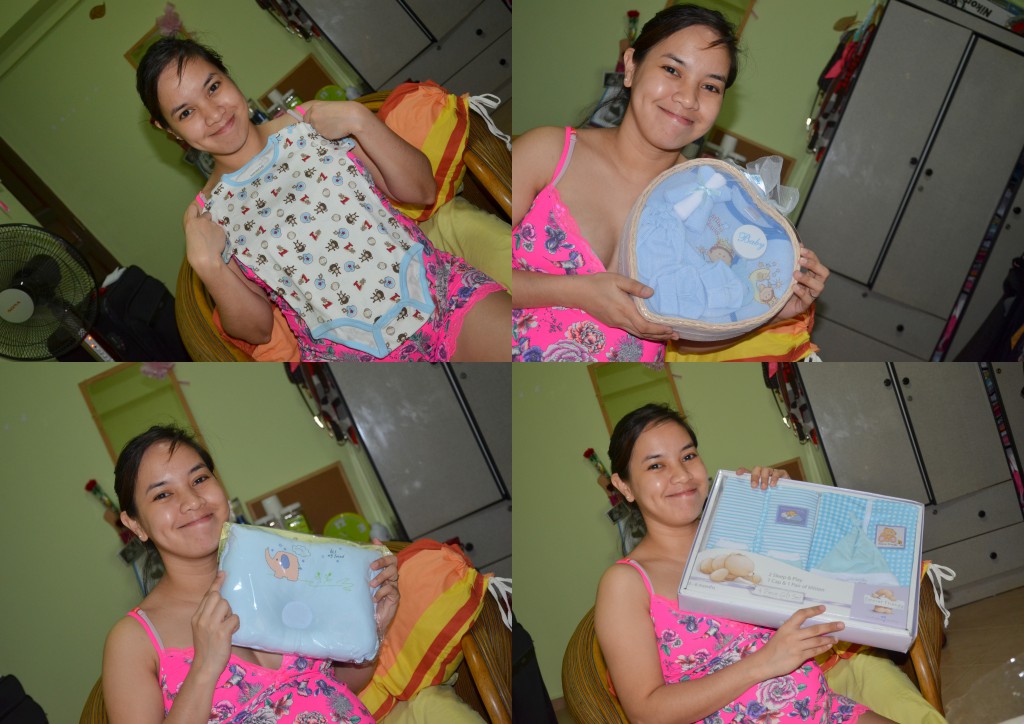 Baby towel,
Complete set of baby skin products from Johnsons & Johnsons.
And of course baby bottle from AVENT.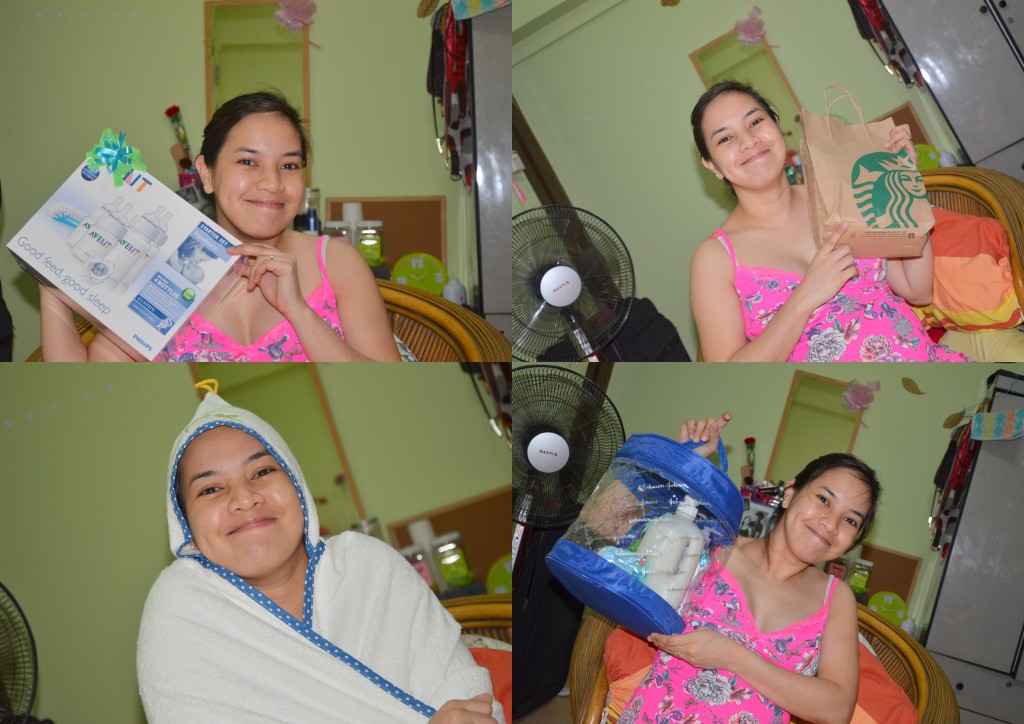 Baby clothes again, baby shoes…
Baby rocking chair..! Wow! We were very thankful for all these gifts!
You may also check Kokopax for more baby shower gift ideas. 😉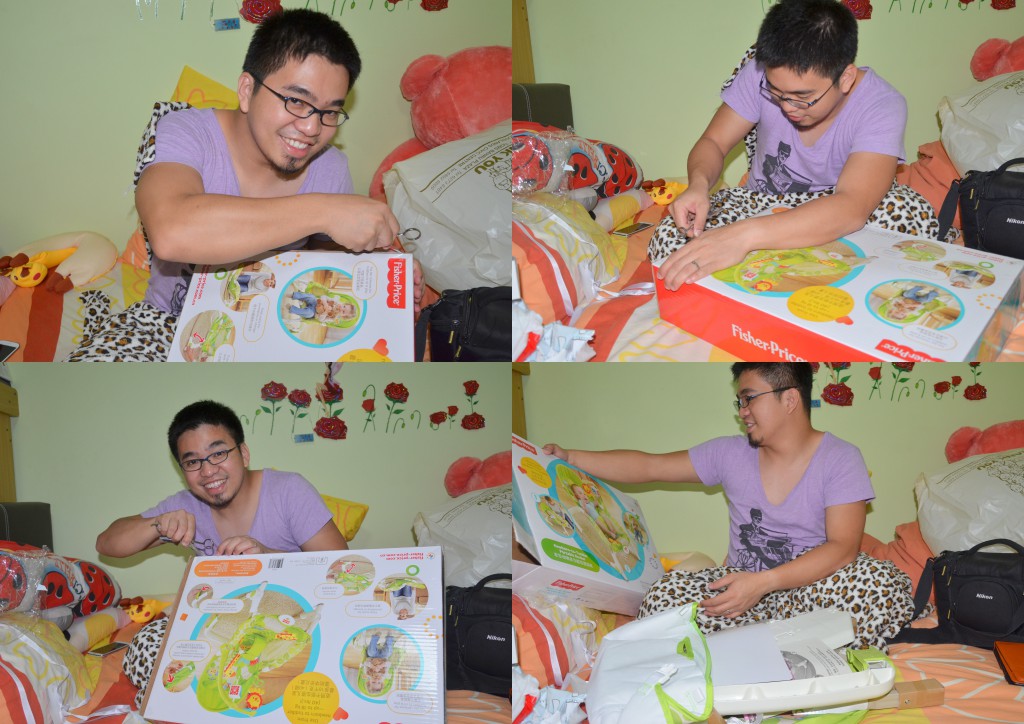 And these were the wishes for Marshall…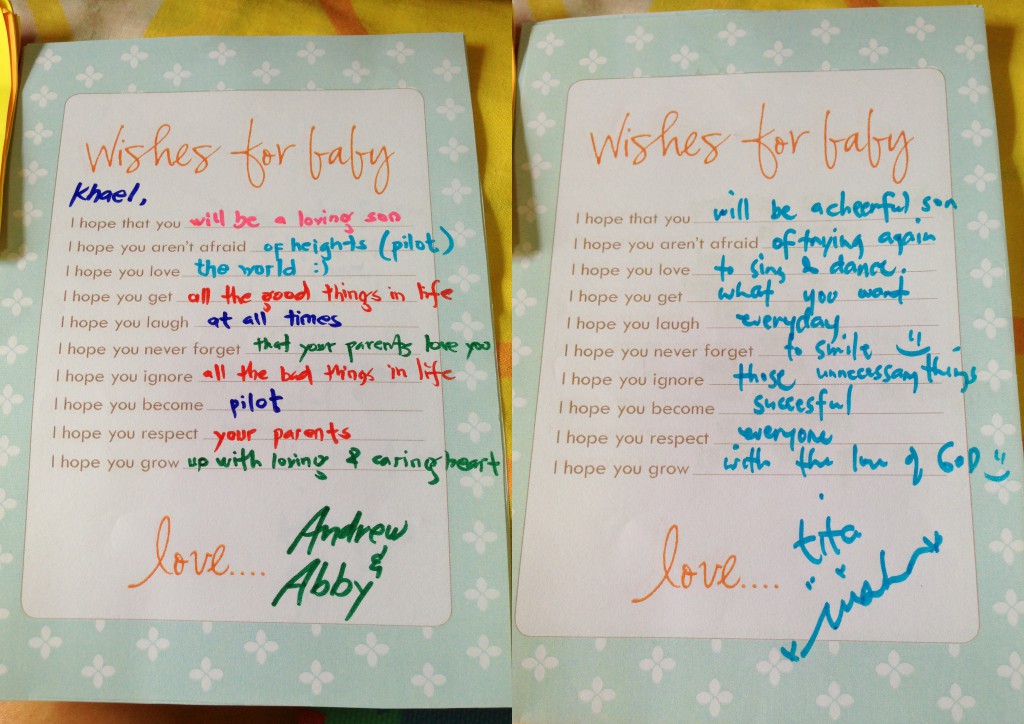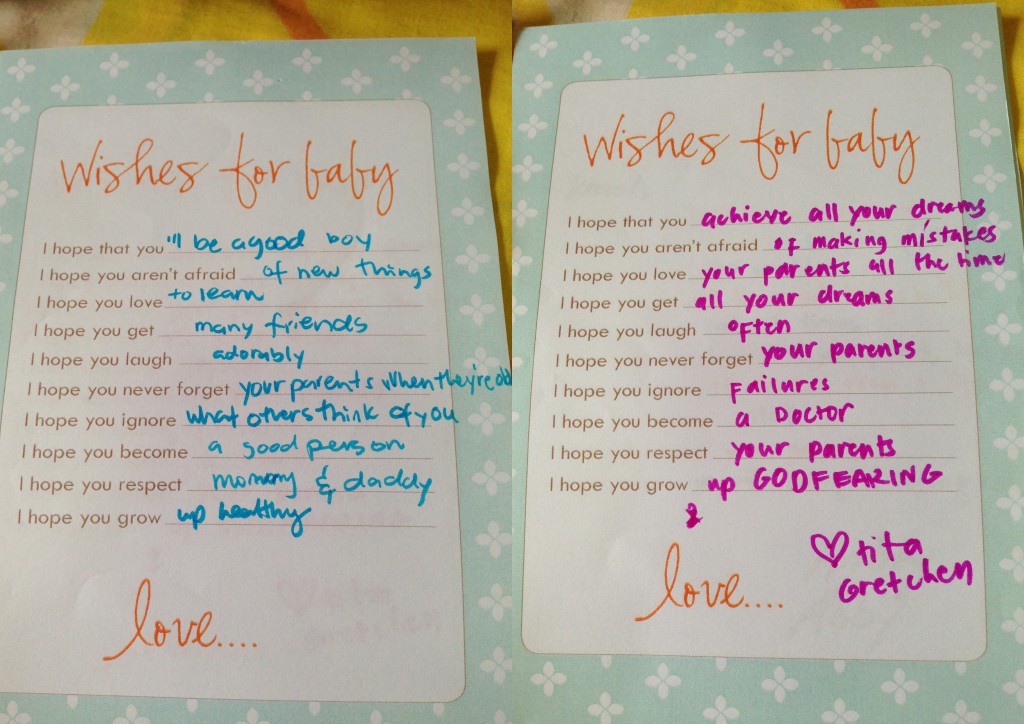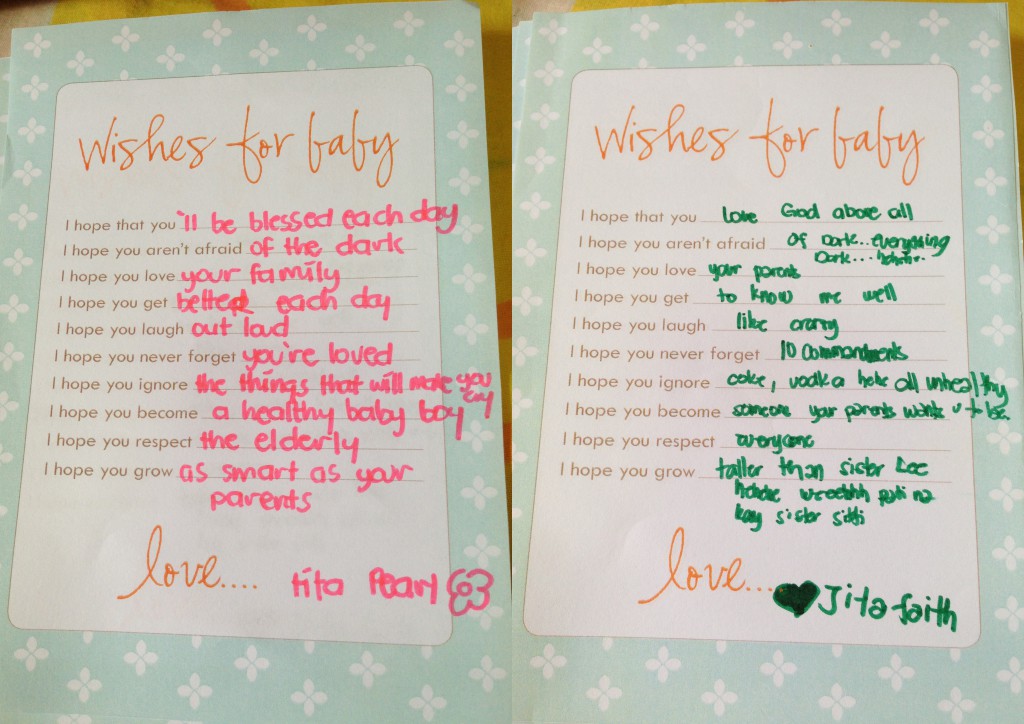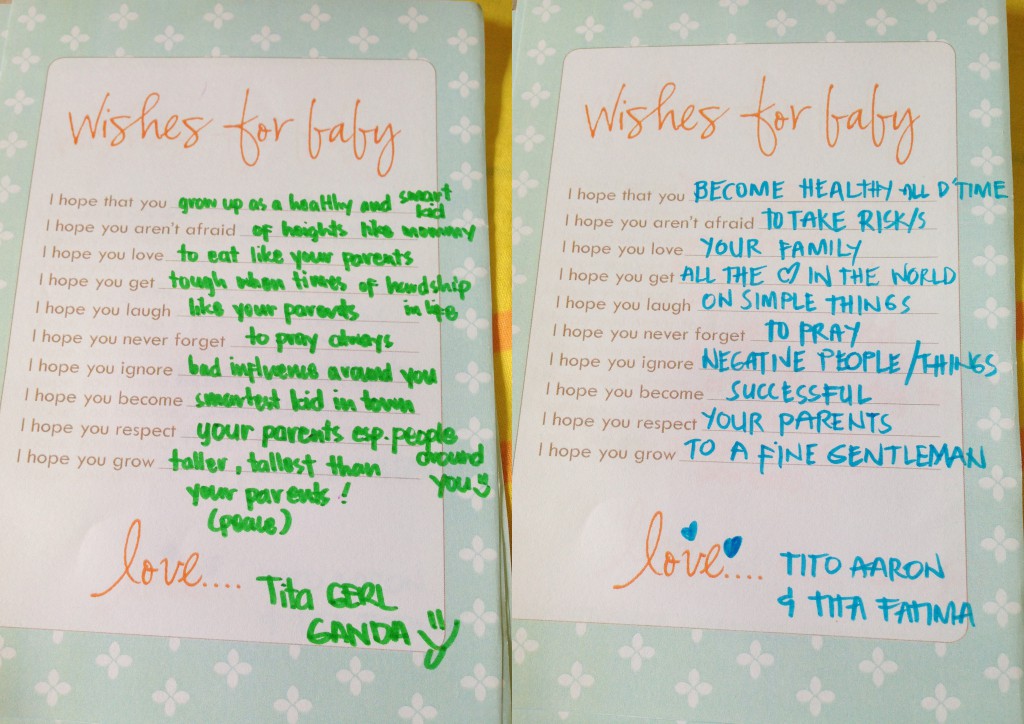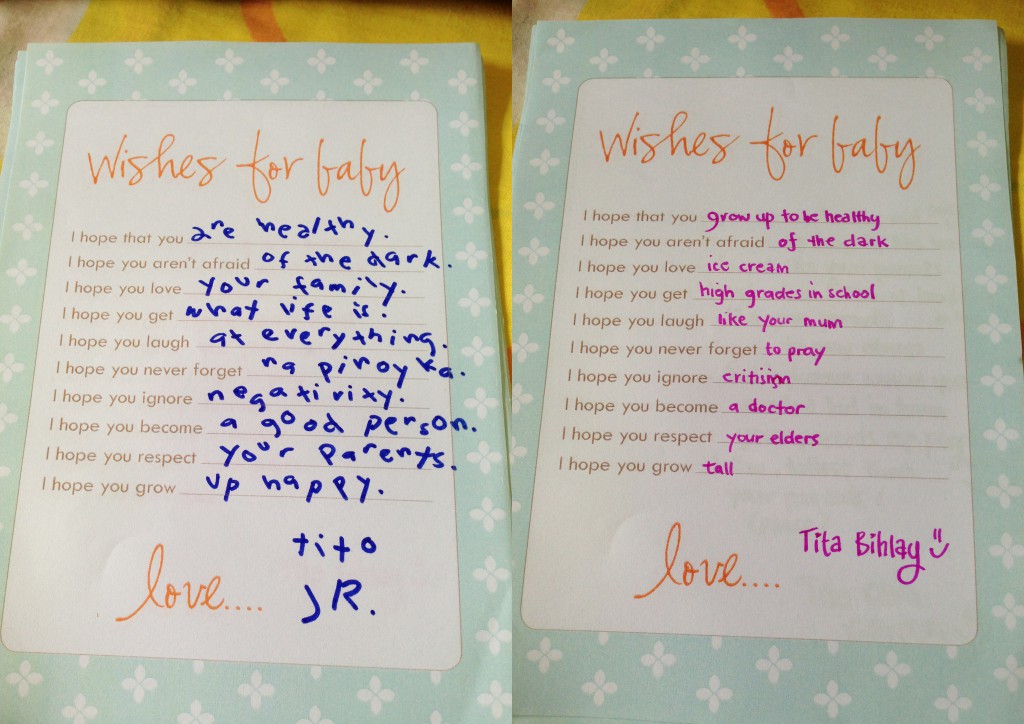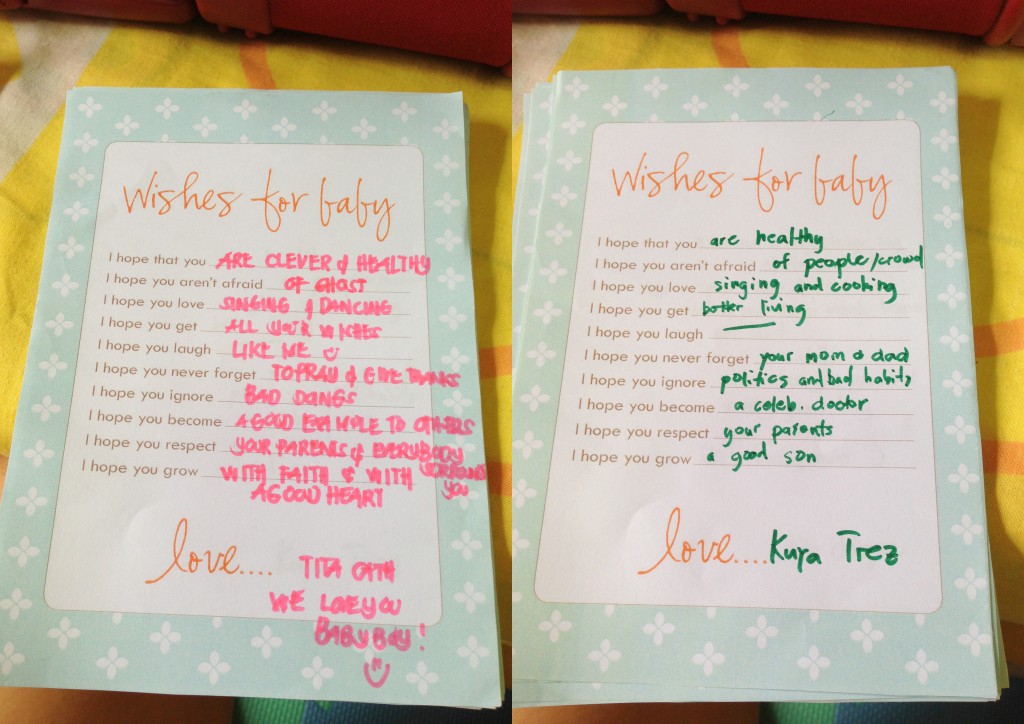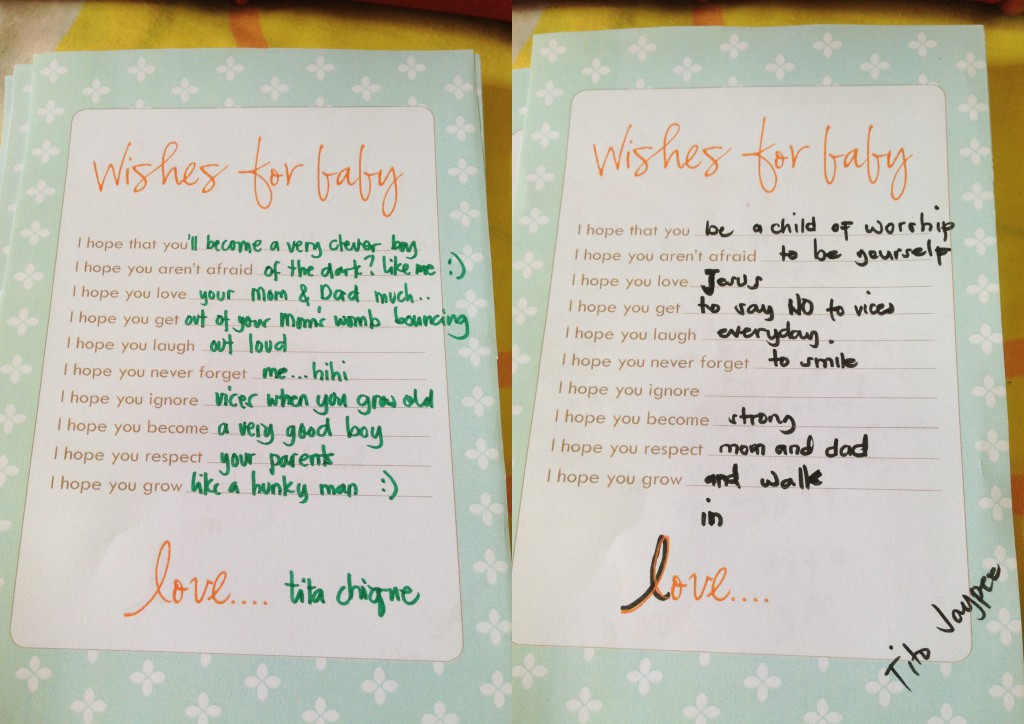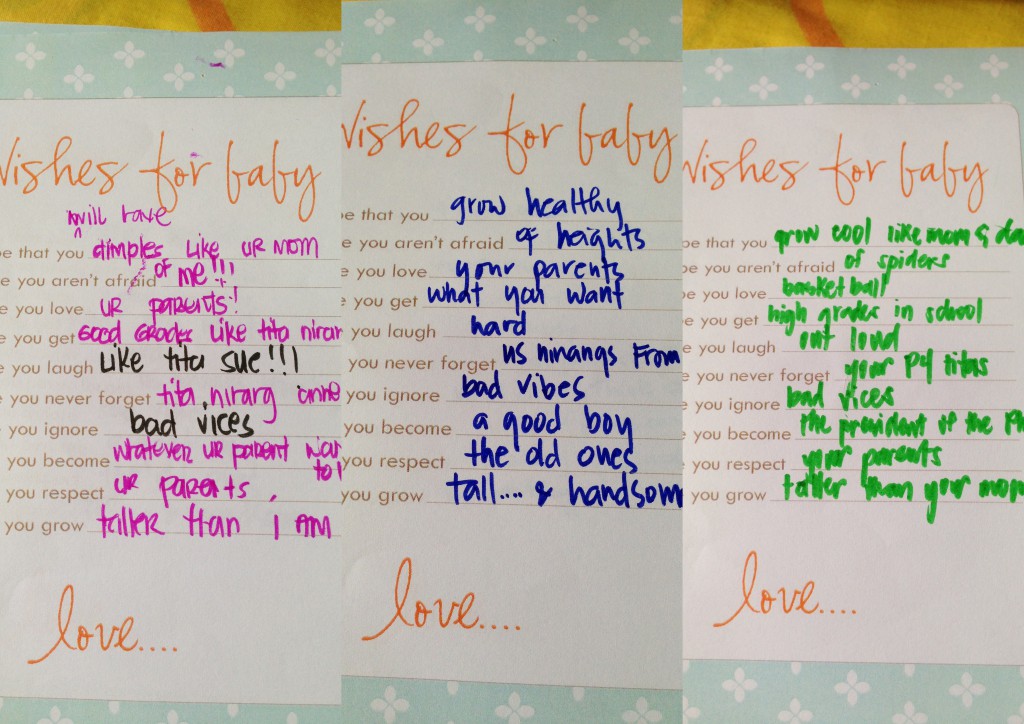 Dada and I enjoyed this celebration and we feel so blessed for all the love and support from our dear friends. 😉
If you are also planning on a maternity photo shoot, click here for some tips for a simple, easy, and low-cost pregnancy photo shoot.
Like our page to keep updated of our family's stories 😉
Likewise, you may subscribe on our YouTube channel by clicking this link!
Disclaimer: This is a personal family blog sharing our personal experiences. Please note that some of the links in our posts may have affiliate links and we may receive commissions when you click our links and make purchases. Whether or not you decide to buy something is completely up to you.