It was so much fun experiencing a -6 °C temperature inside which features winter downtown and heritage concepts. It is said to be the biggest winter wonderland in Malaysia. The entire surrounding is astonishing.
Boots, gloves, and jackets are provided with variety of sizes. Gloves are a must! Take my word! There are sufficient lockers which you can leave your valuables.
MCTi Waterproof Womens Ski Gloves Fleece Lined Snowboard Snow Riding Biking Driving Thinsulate Winter Warm Gloves White
Take a look at our Snow World adventure!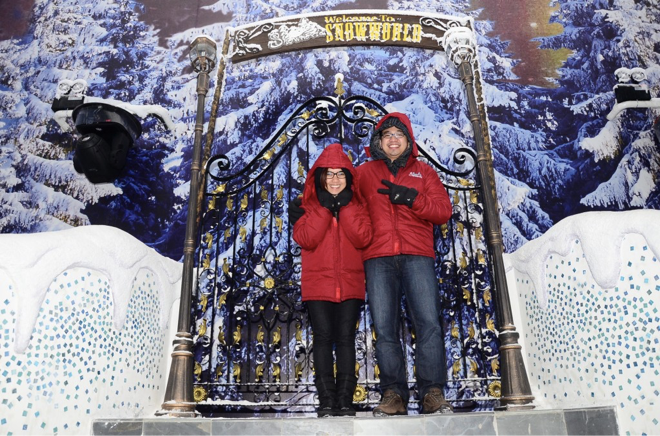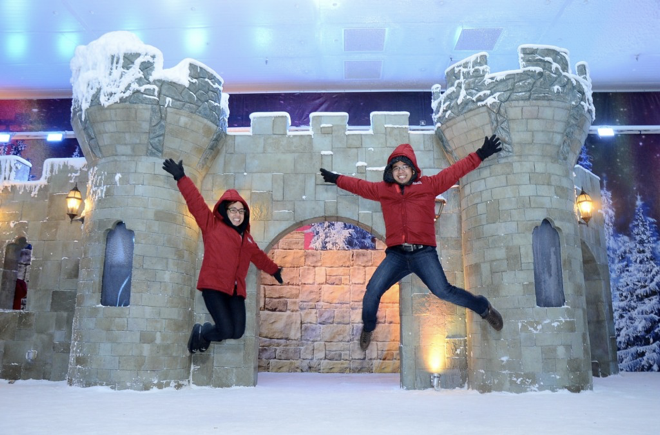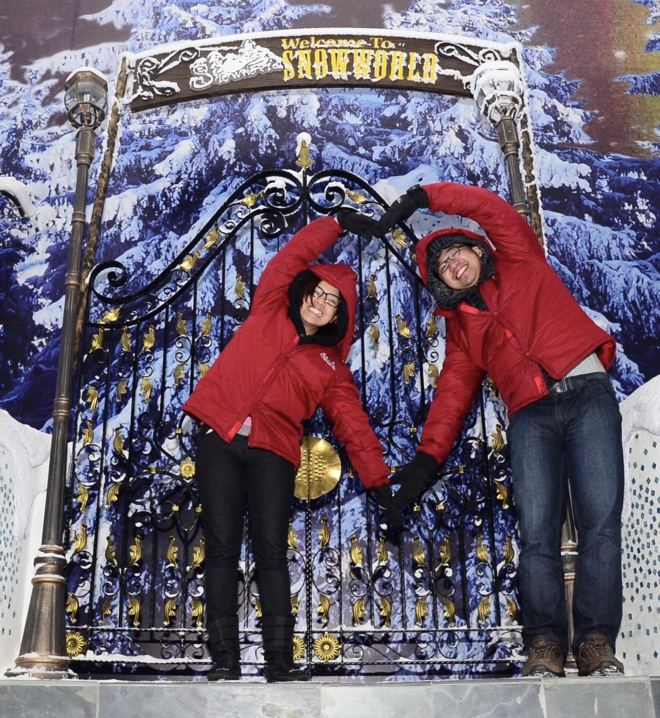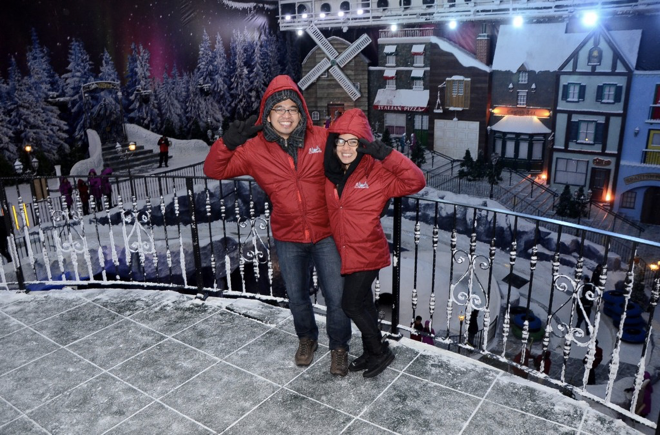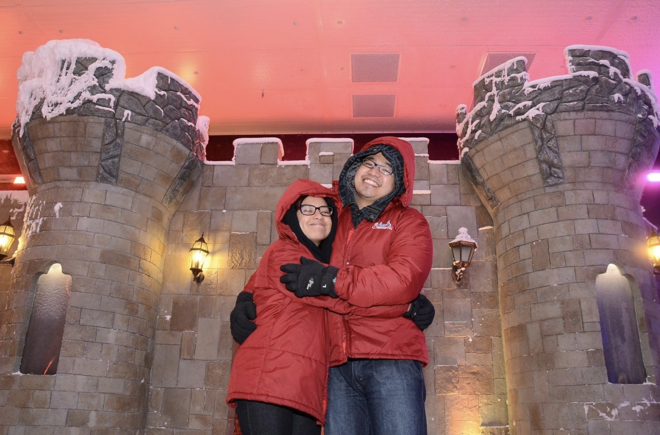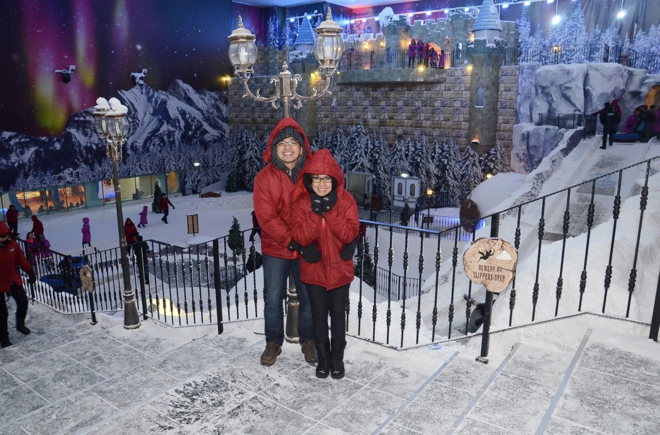 Unfortunately, cameras and mobile phones are not allowed inside for the reason that some gadgets may stop working or become sluggish. Anyway, there were a few photographers inside the chamber that will hand you a reference paper so you can avail and collect your pictures. The photographers are friendly. We even bumped into a Filipino photographer there and advised us to avail the burned CD instead of buying the hard copy of the image. The cd is more expensive compared to one copy of the image, but it's worth it because you can have all your pictures taken inside.  I forgot the photographer's name, but thanks to him.
We have never been to any winter country yet, and this snow experience of us is indeed fun!