Hello guys! Kamusta?
San pasyal nyo? Kami tambay muna pero namiss na namin ang beach sa Pinas!
Sharing our overnight stay at Bolo Hills, Pangasinan. 1 year ago na to guys! Late upload na naman si Mami!haha!
---
February 10, 2018, we had a surprise visit in the Philippines. Surprise at biglaan so wala din kaming planong mapasyalan. Thankfully, Tito Wiljay and Tita Malou advised us to visit Pangasinan which is their hometown. It was about 3-4 hours drive from Makati. We passed by the church of Manaoag then went straight to their lovely home.
We were warmly welcomed by their family with their sumptuous food! Grabe talaga pag sa probinsiya, lasang lasa ang freshness ng pagkain!
Thank you Baloto family for the warm welcome!

Sa uulitin! 😉
The next day we drove around the area before heading towards our next destination.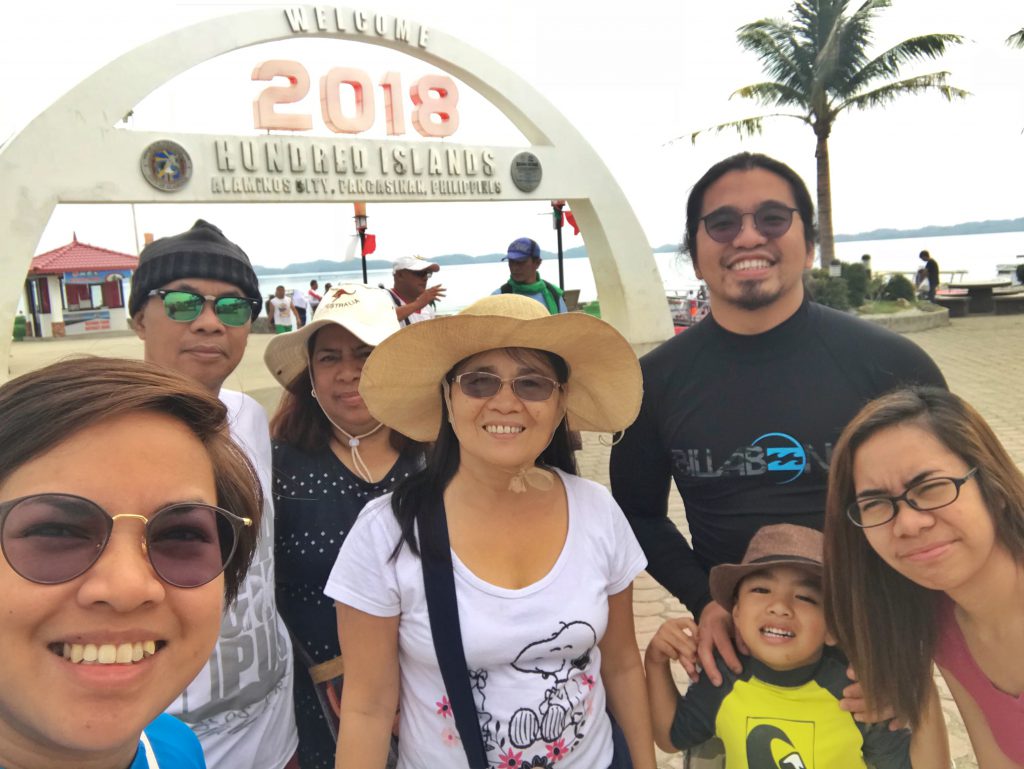 It took us around 45 mins from Labrador, Pangasinan to Bolo Hills Resort. Prior to coming there, we already had a contact person and made reservations, again through our friends Wiljay and Malou.
We initially opted for the Nipa hut which has a double deck and another queen size bed. The staff was so kind as to let us see inside of the hut.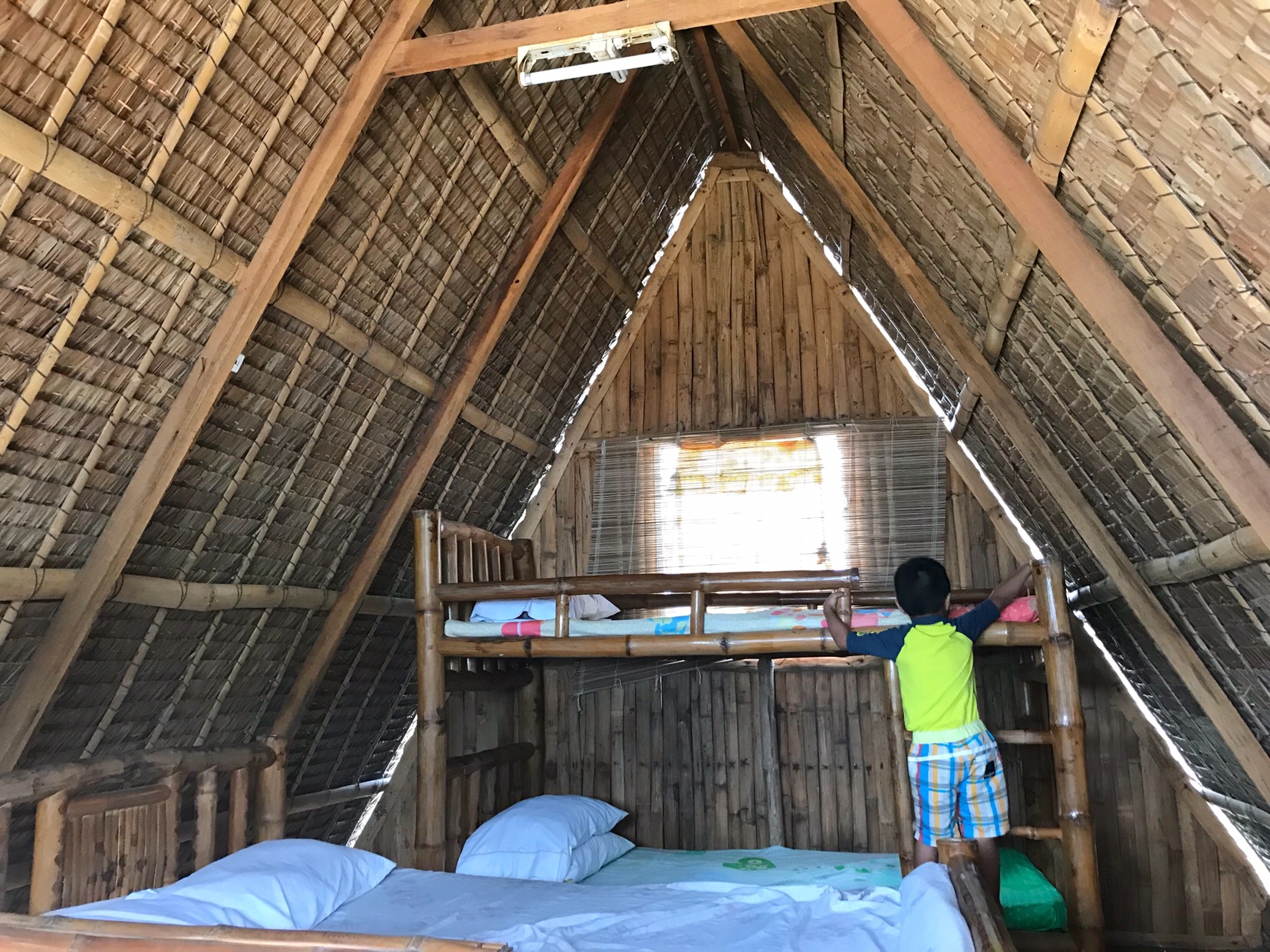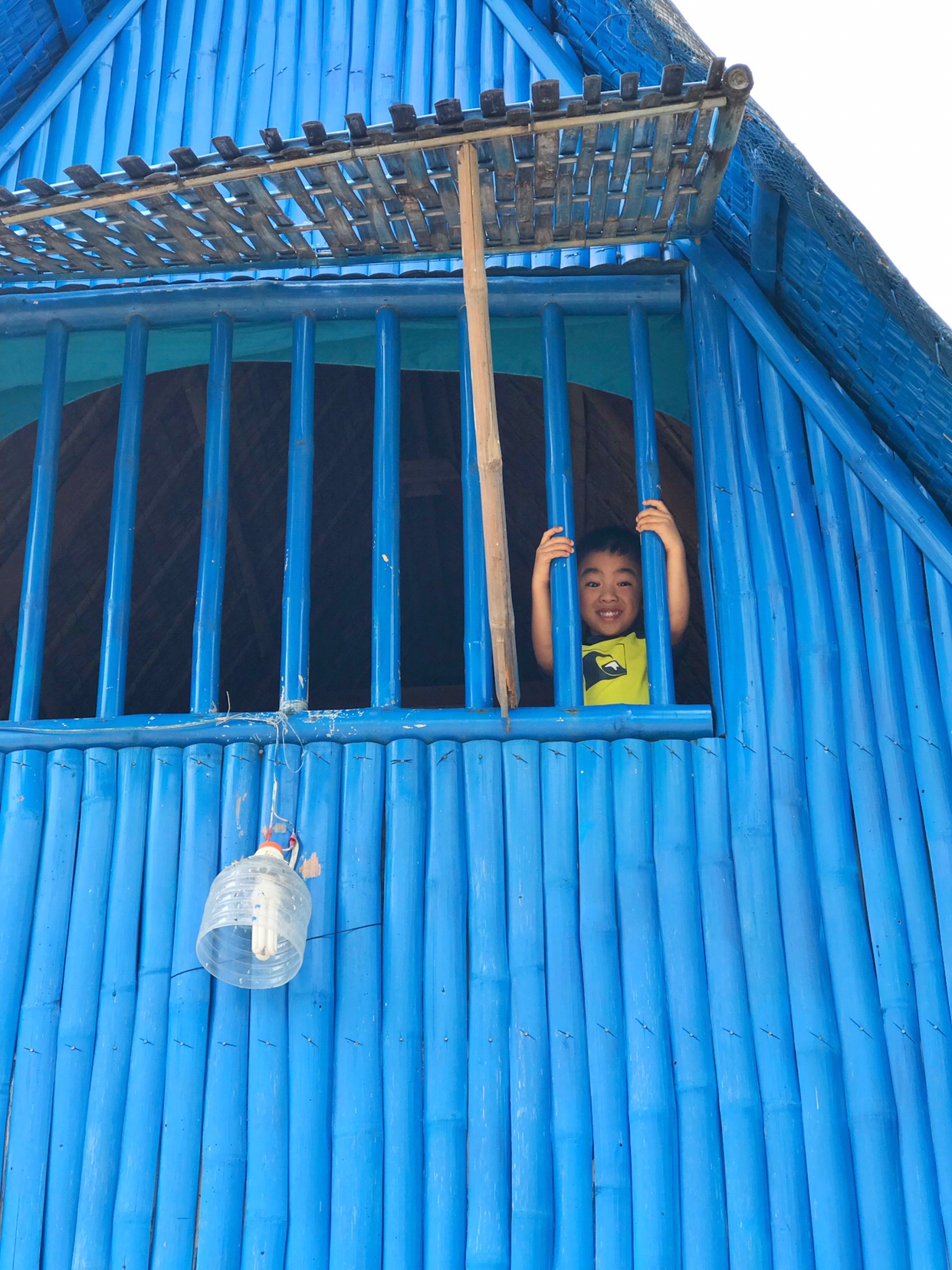 Marshall was already excited to stay there. Actually, kasya na rin kami dun! But we were quite hesitant thinking Marshall might get on and off the stairs and afraid he might fall. So we asked for other available rooms. The staff were very accommodating.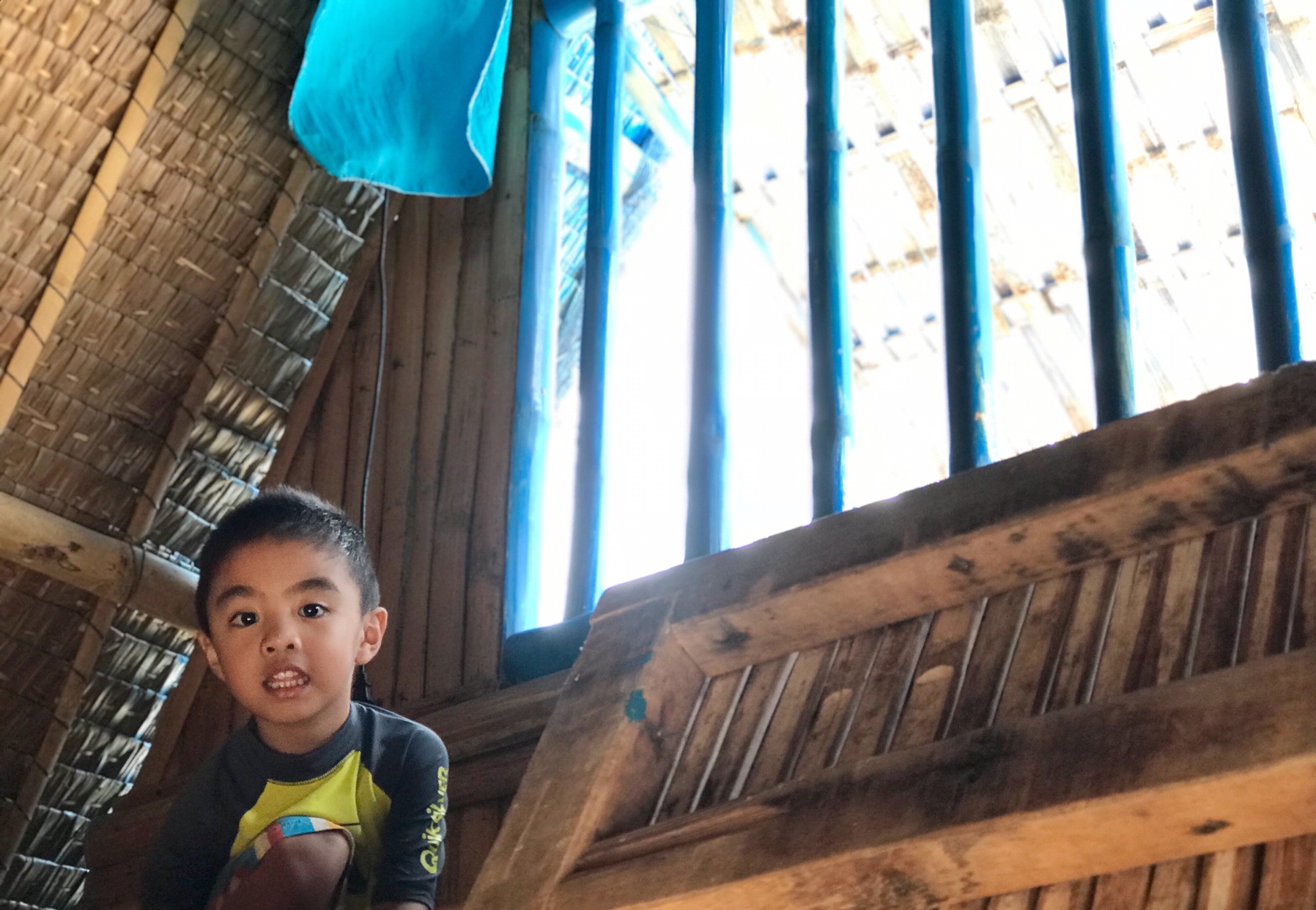 Below the hut is a hammock where Marshall had fun while waiting for the staff to prepare our room.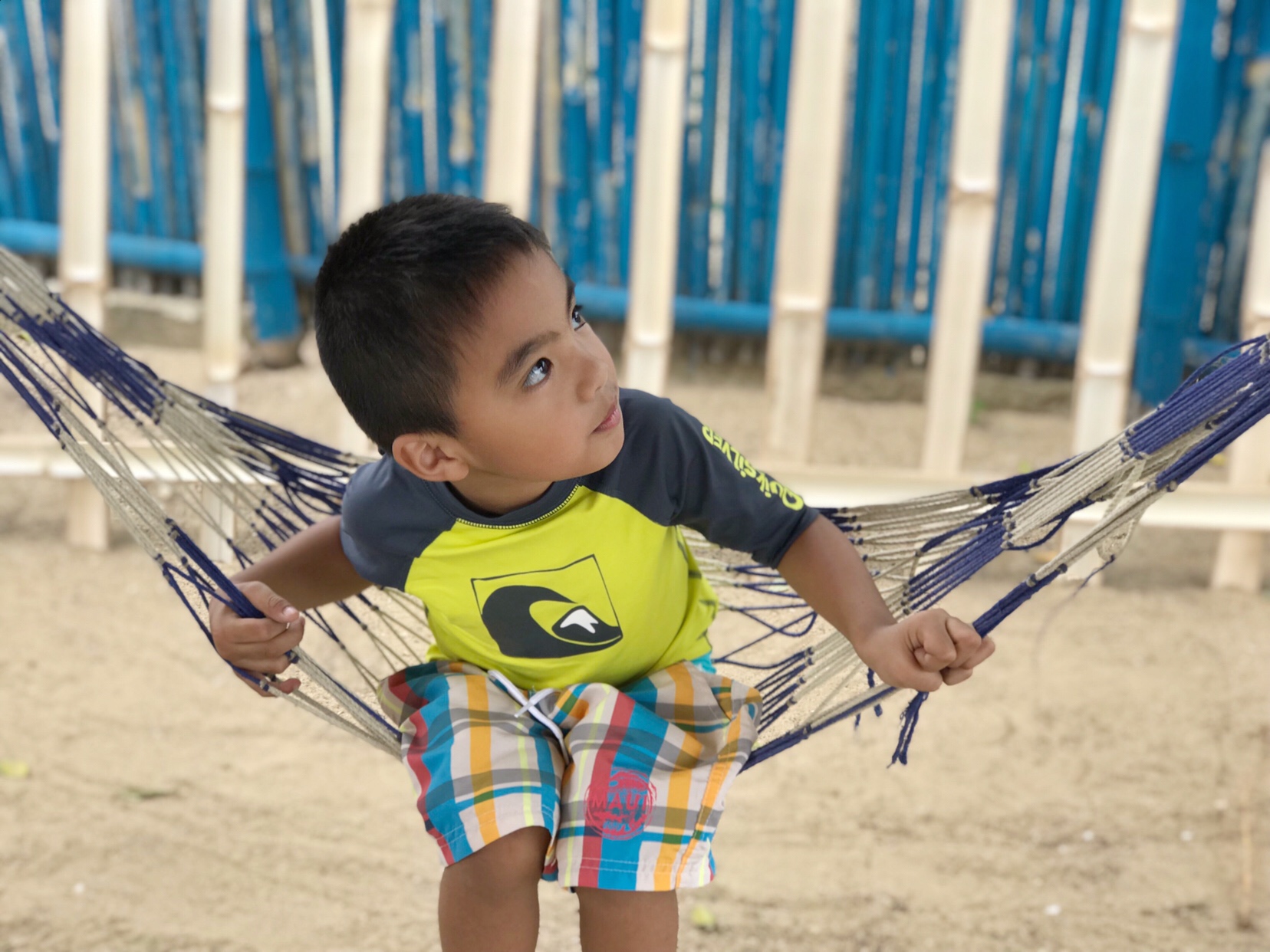 Some of us waited at the main reception.
There are also other regular Nipa Huts to choose from depends on the number of people and the availability.
Luckily, the Cabana room was available at that time.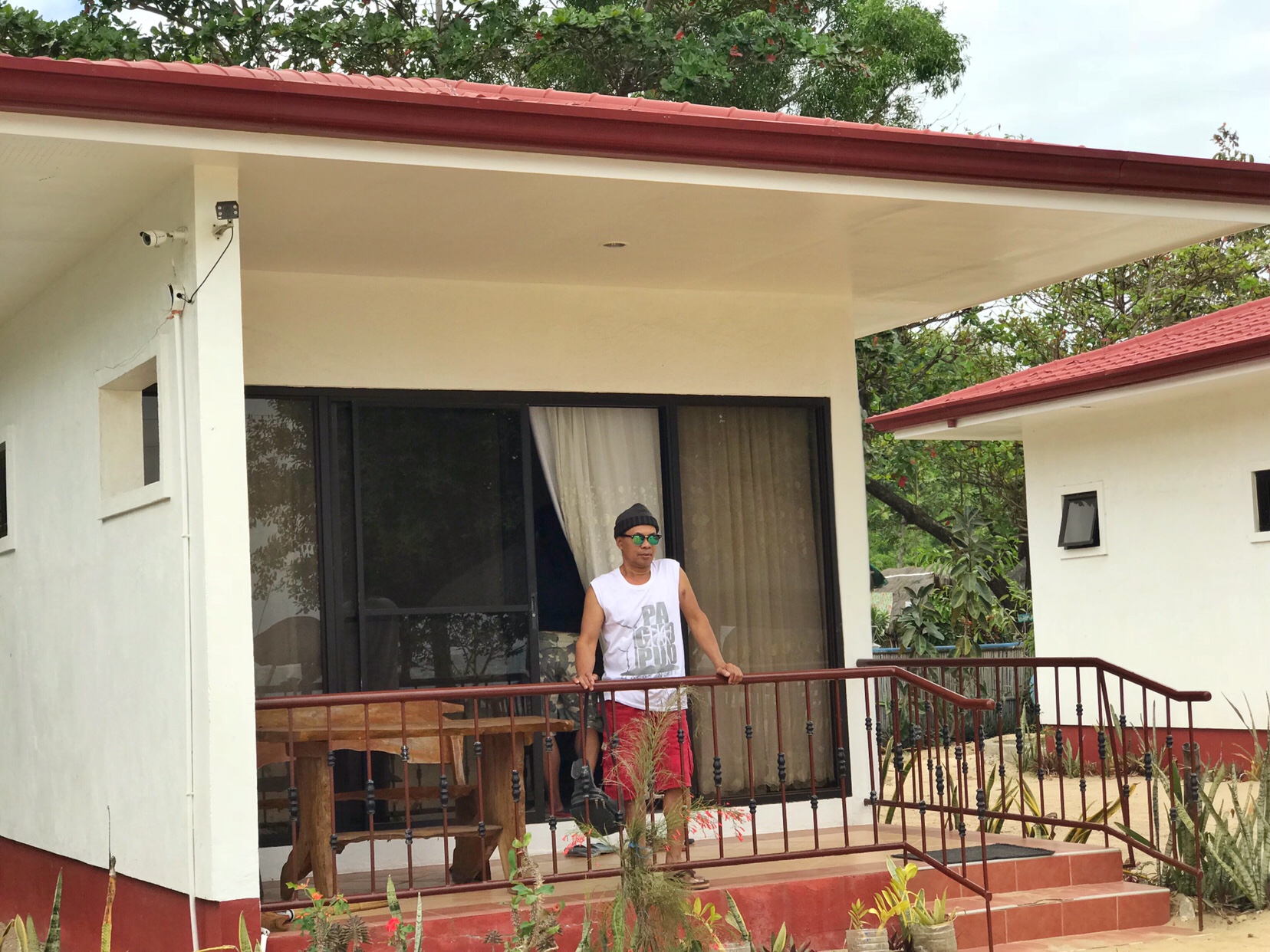 The room has 2 queen size beds plus they allowed us to borrow an extra mattress.
It is airconditioned and has its own toilet. There was also a small table and a television.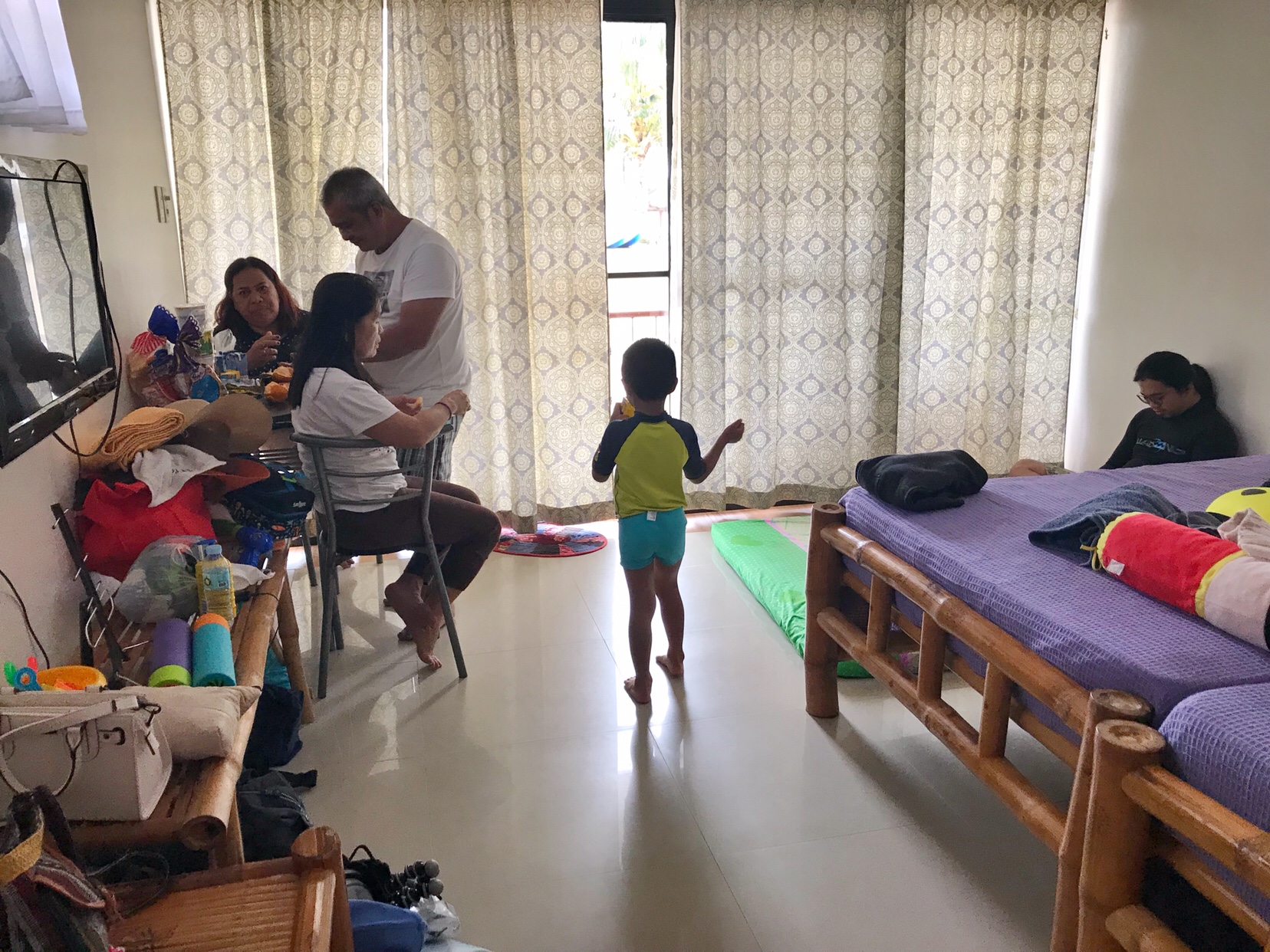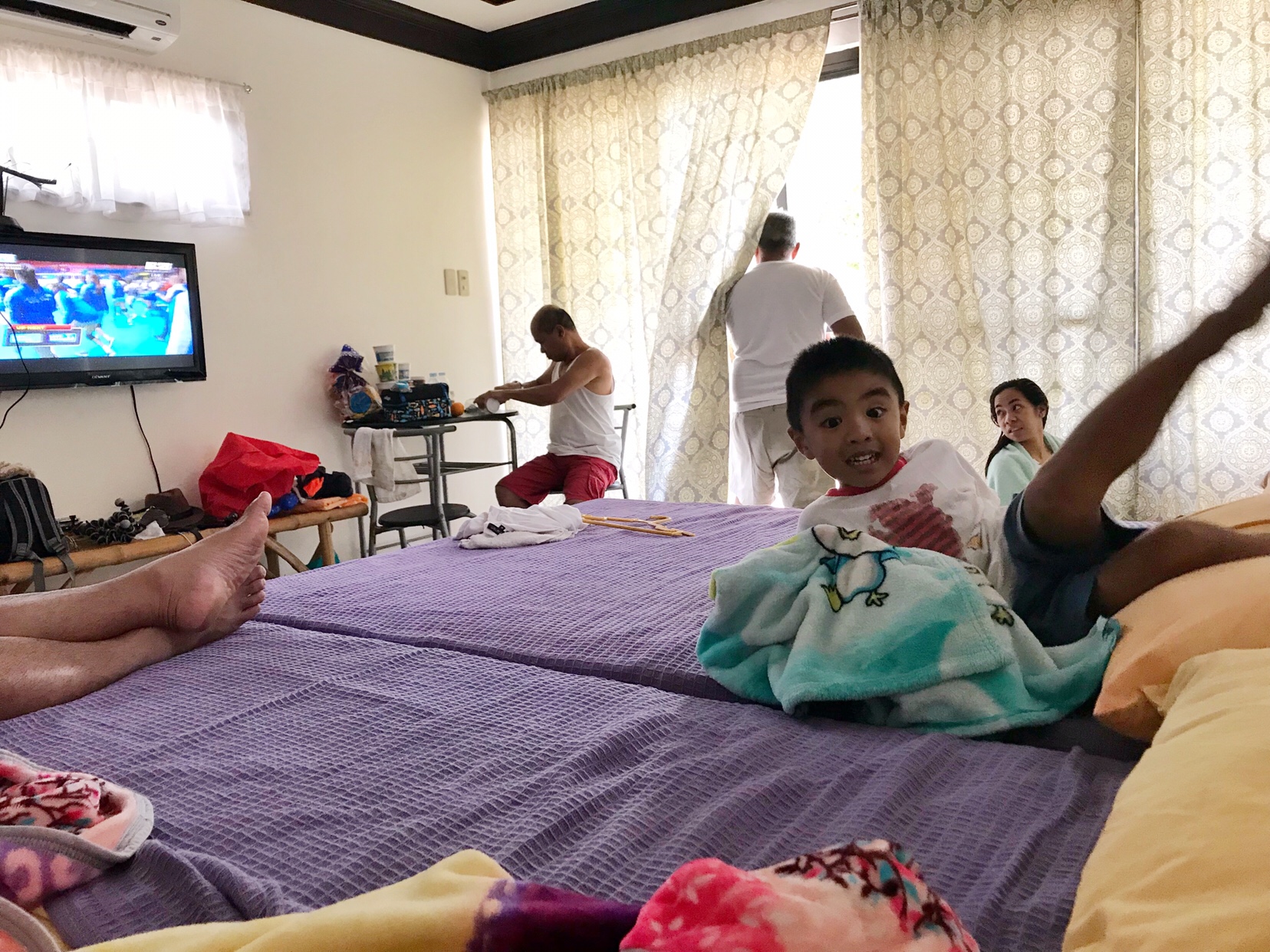 We quickly went outside and enjoyed ourselves in the very fine sand and calm beach water.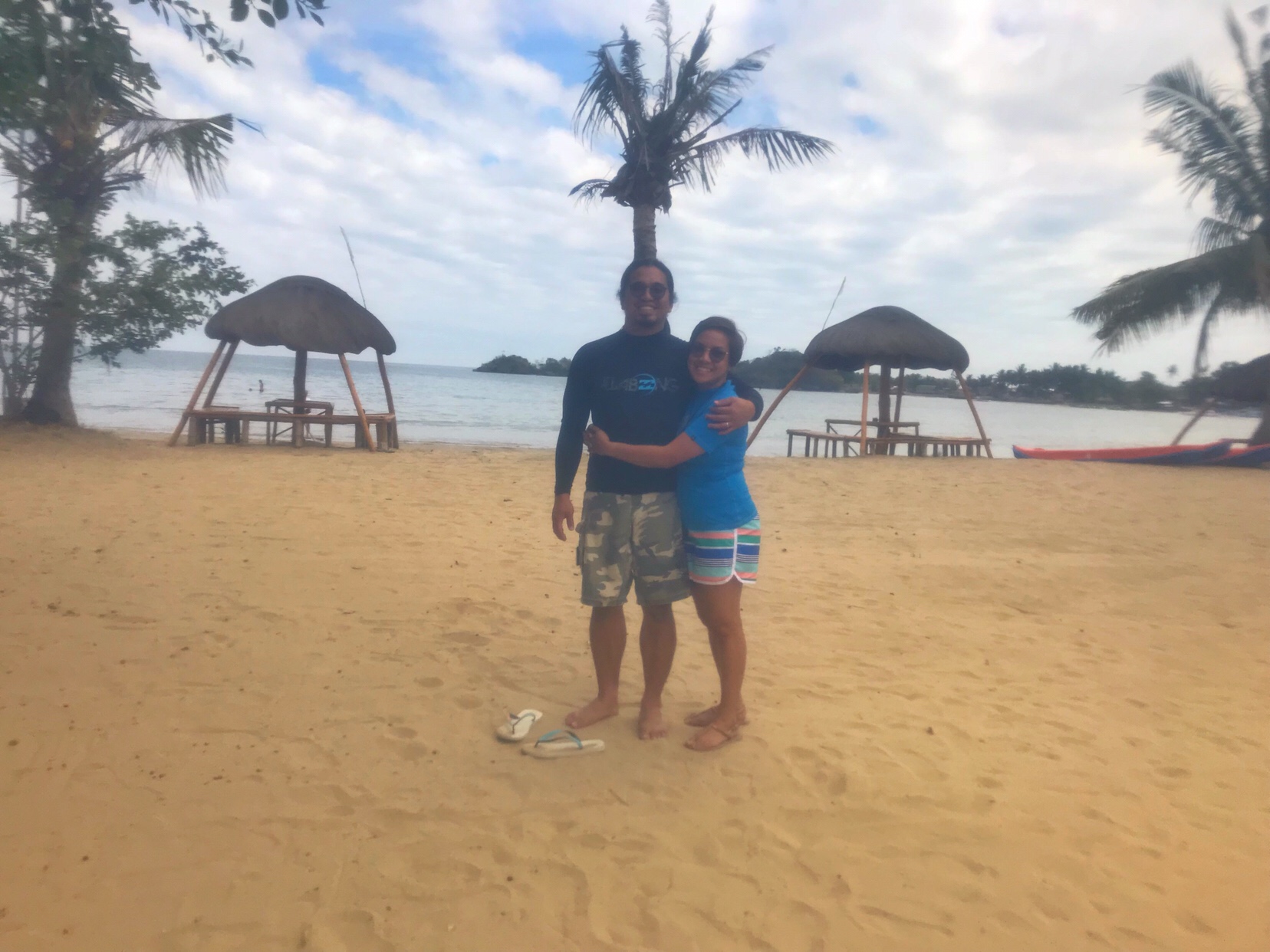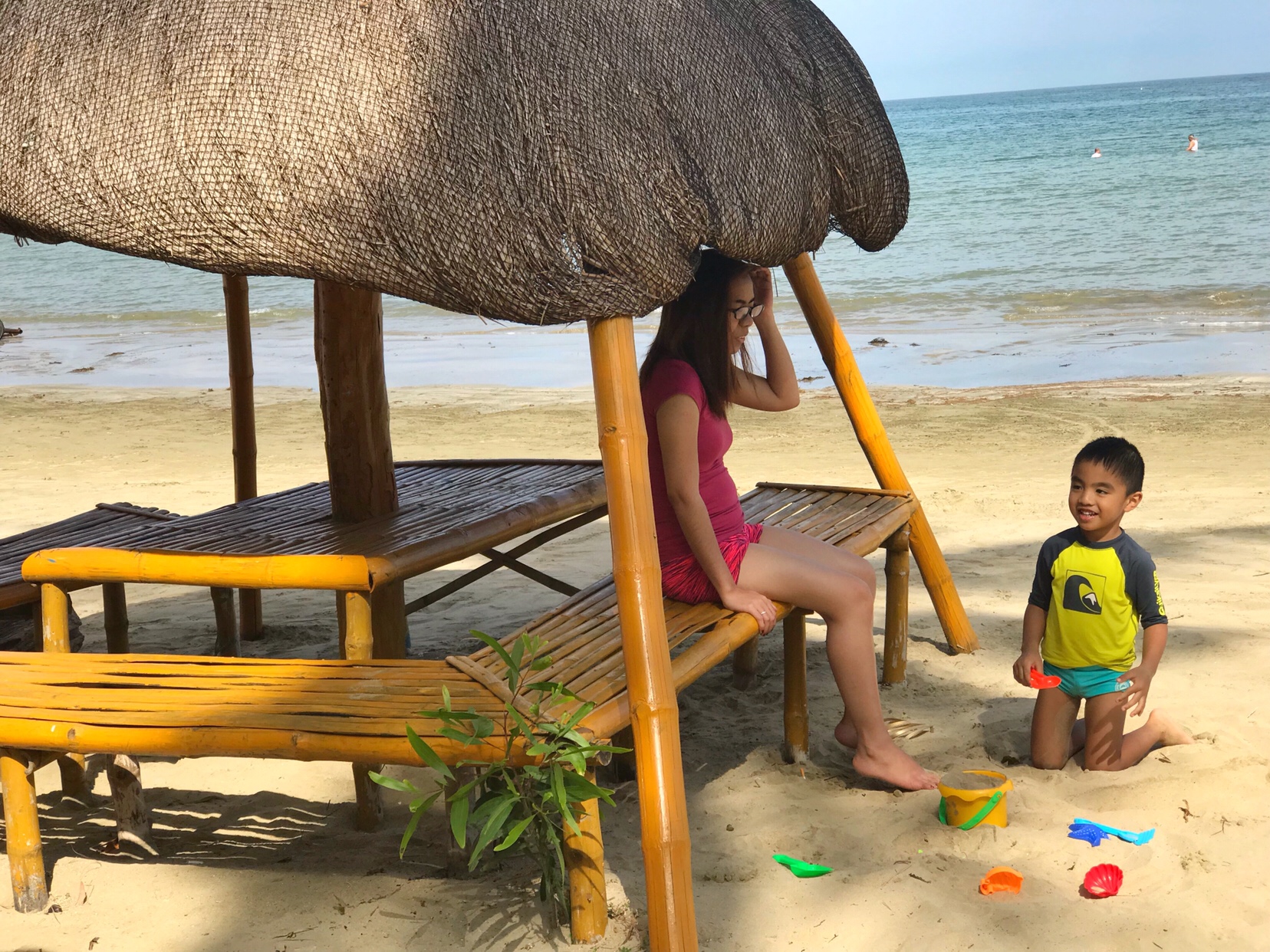 It was a perfect time to enjoy the peaceful view since it wasn't crowded at that time.
Click here to check out Bolo Hills Beach Club and Residence FB page 😉
Just in time for lunch, a family friend who was just around the area visited us in the resort and brought some food for us. Yay! One good thing is that there was no corkage to pay when you bring outside food.
We woke up early and went for island hopping at the Hundred Islands. Story to follow 😉
Boats can be rented for 2500php, maximum capacity of 15 people. *Not sure if the price has changed.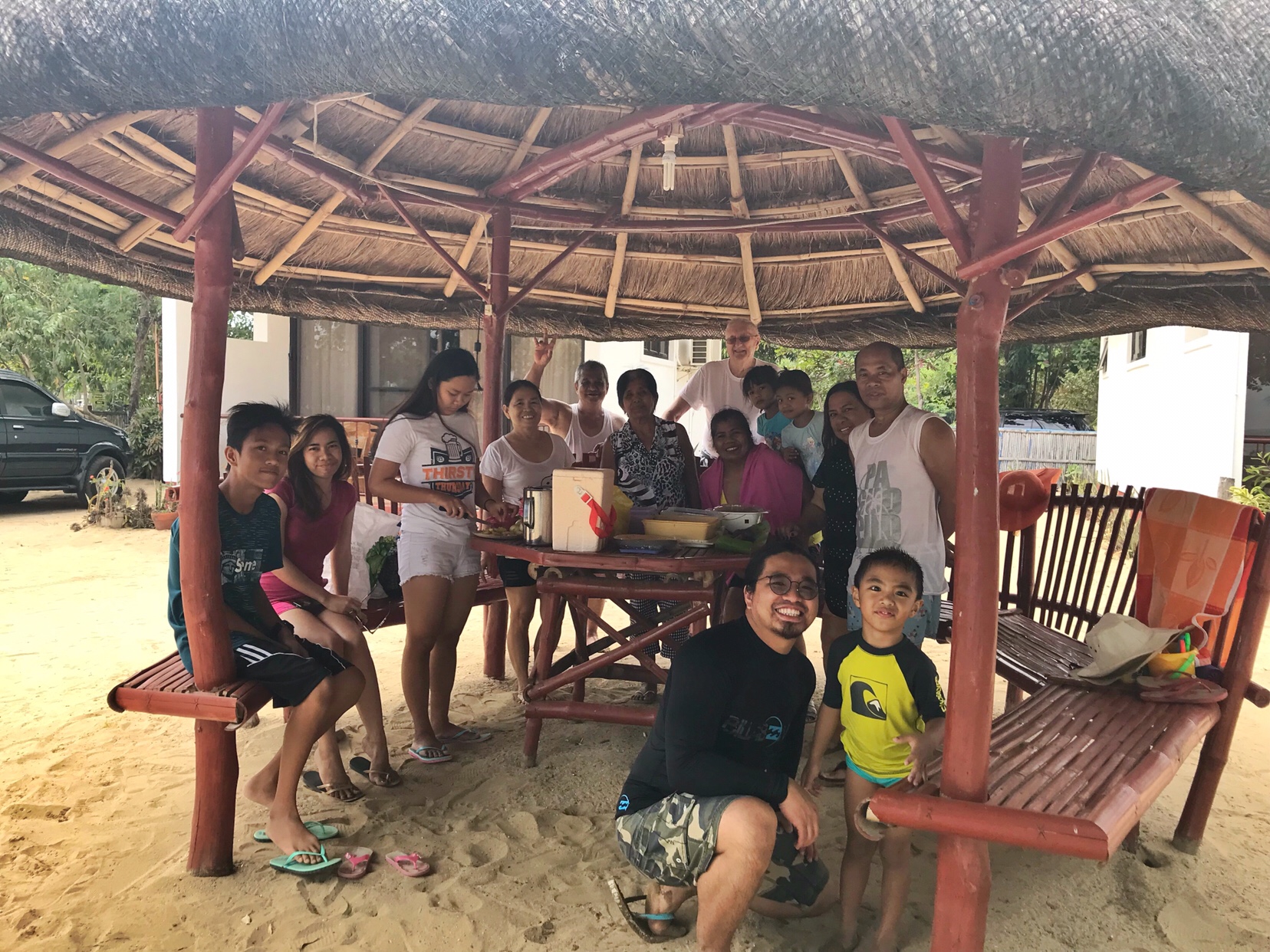 It was absolutely one great adventure! ;))
Click here to be updated with our family stories by liking our FB page 😉
Likewise, you may subscribe on our YouTube channel by clicking this link!