July 3, 2016
Blue Mountains, NSW.
It was an early morning stroll.
We first took a bus from our place going to the city (Central Station).
From there we took the train going to Katoomba Station.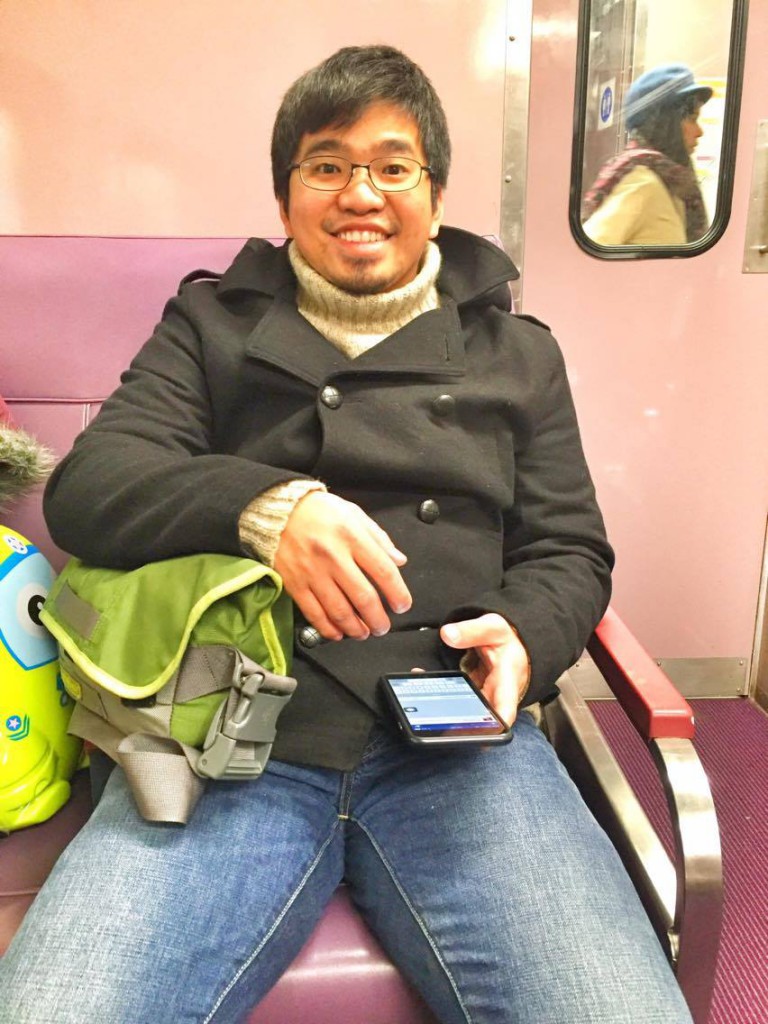 (Buti walang sumpong si Marshall kasi maaga nagising, hehe)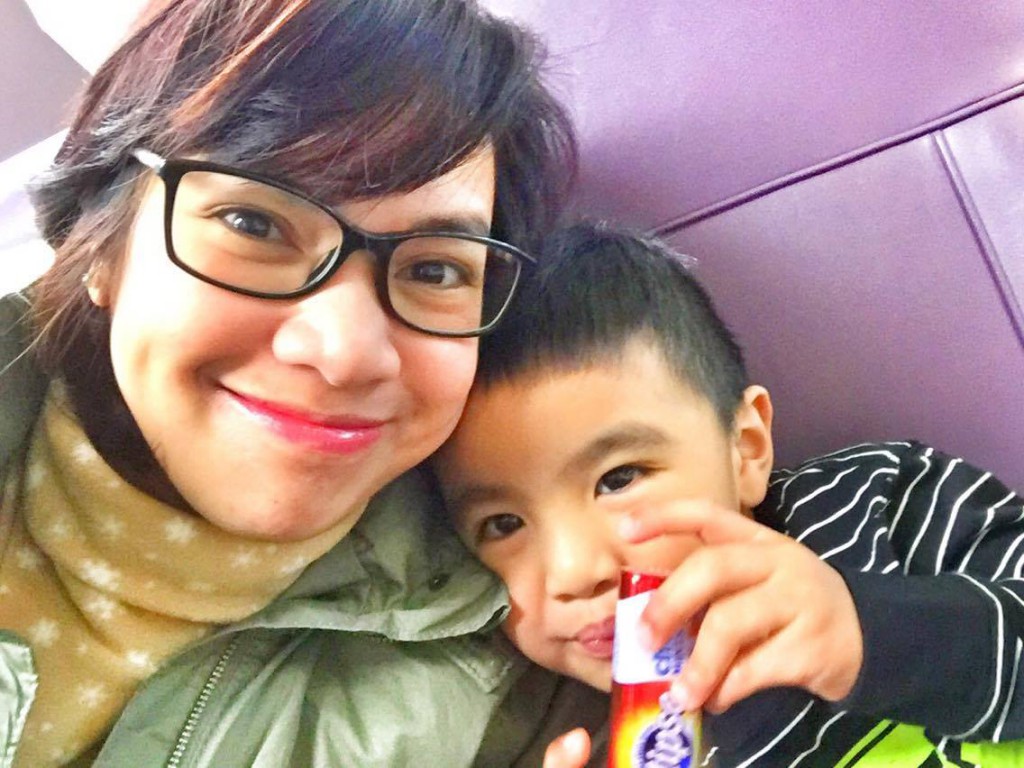 Luckily, it only took about 2 hours for us to reach there.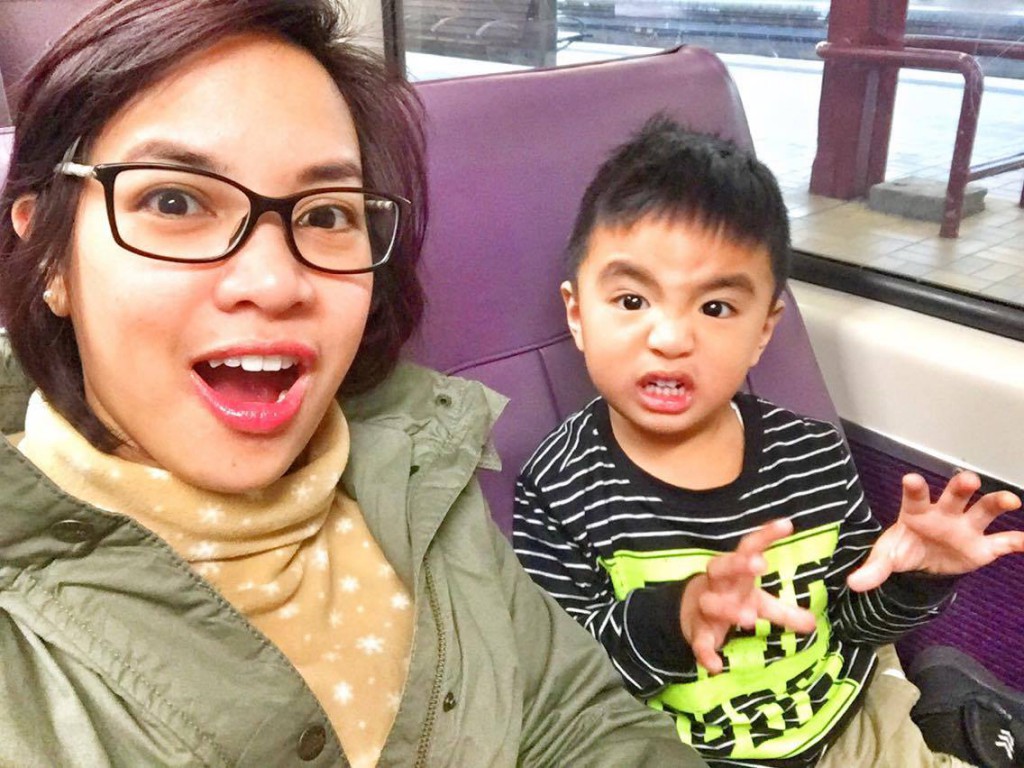 From Katoomba Station, we rode a bus about 15-20mins away from our destination. Hurray!
with Tito Wiljay, Tita Malou, and Tita Blanche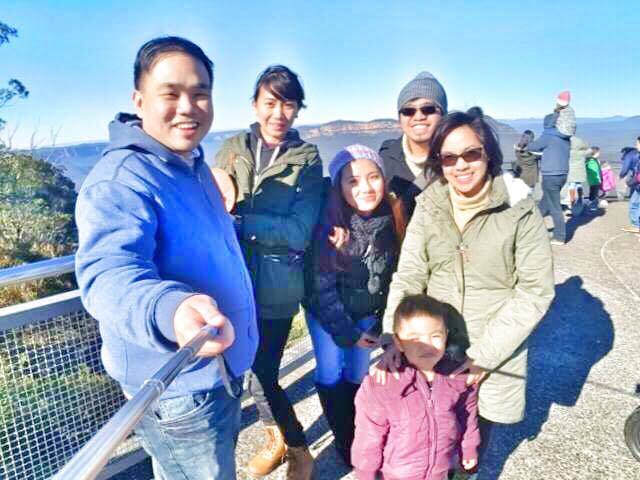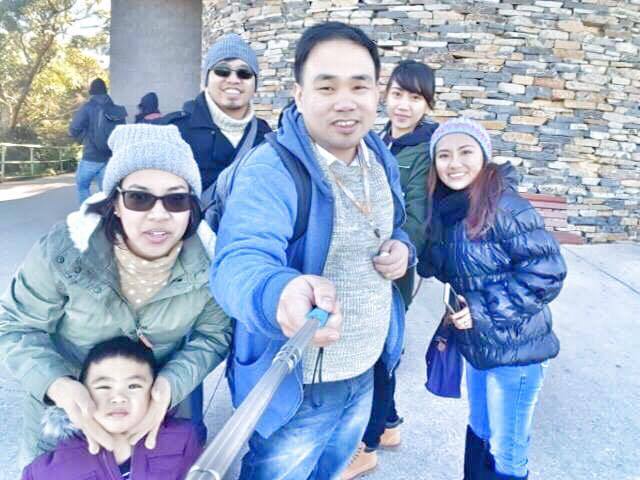 Although there was no snow, it was still cold since the temperature is 3 degrees.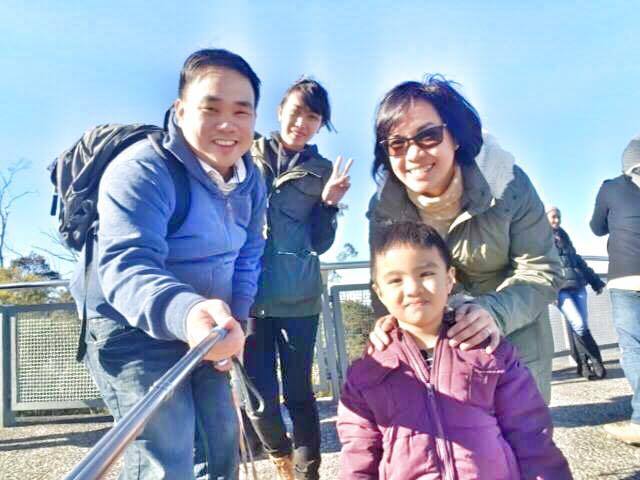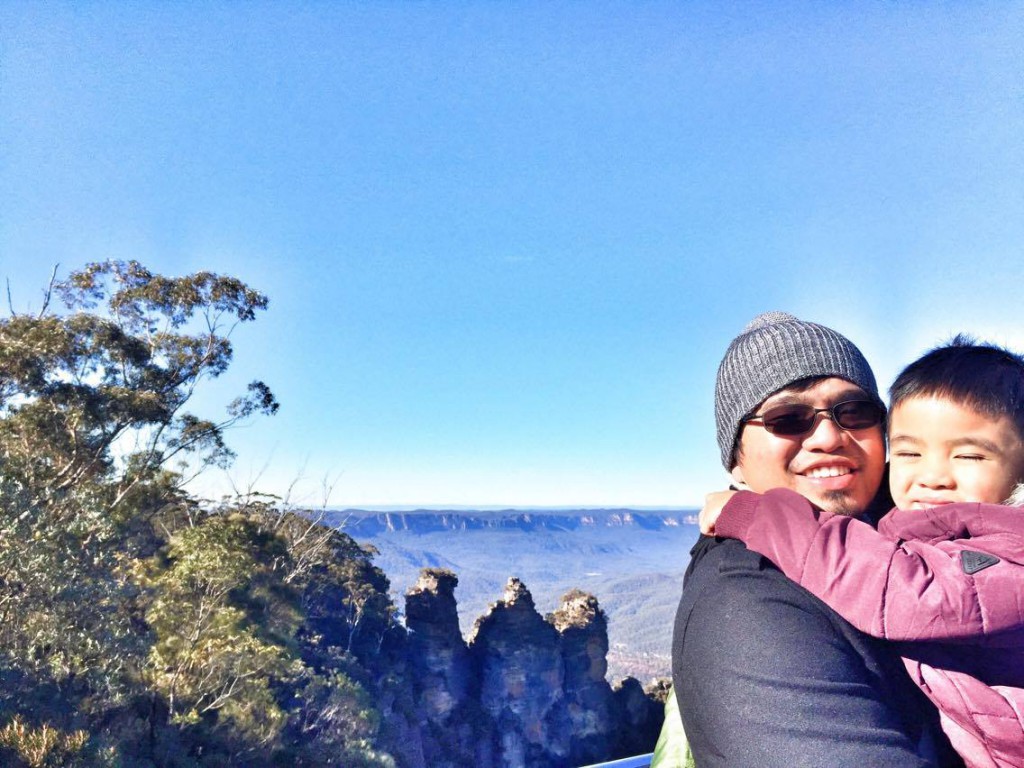 It's called Blue mountains because basically, it looks blue. 🙂
They are clad in vast forests of eucalypts (commonly called gum trees), which in the hot sun discharge a fine mist of eucalyptus oil from their leaves. The mist refracts light, which makes the haze look blue at a distance.– http://www.sydney.visitorsbureau.com.au/regions/blue-mountains.html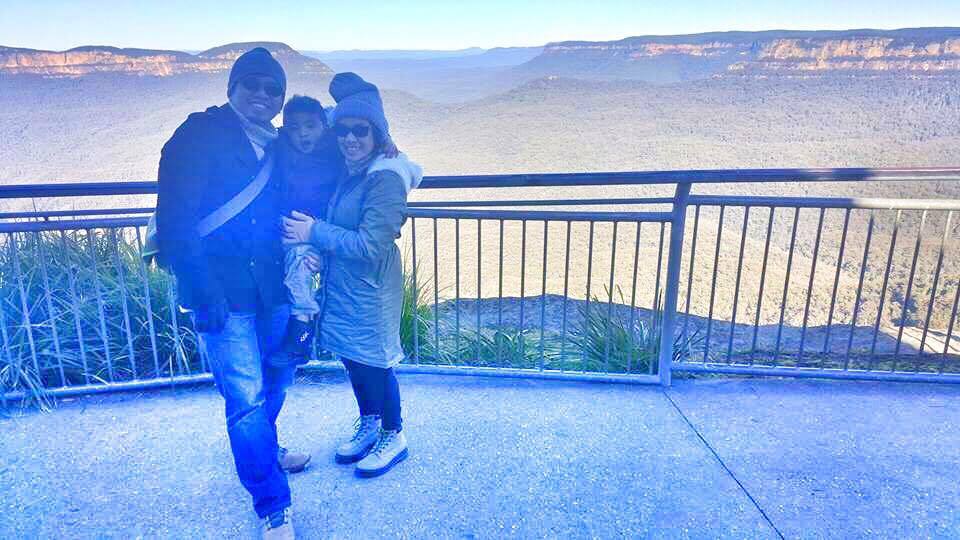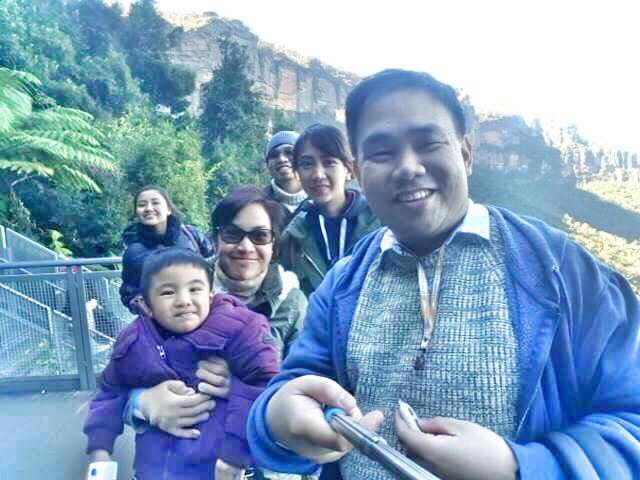 We walked and took photos around the area for about 20 minutes. There's no entrance fee, by the way.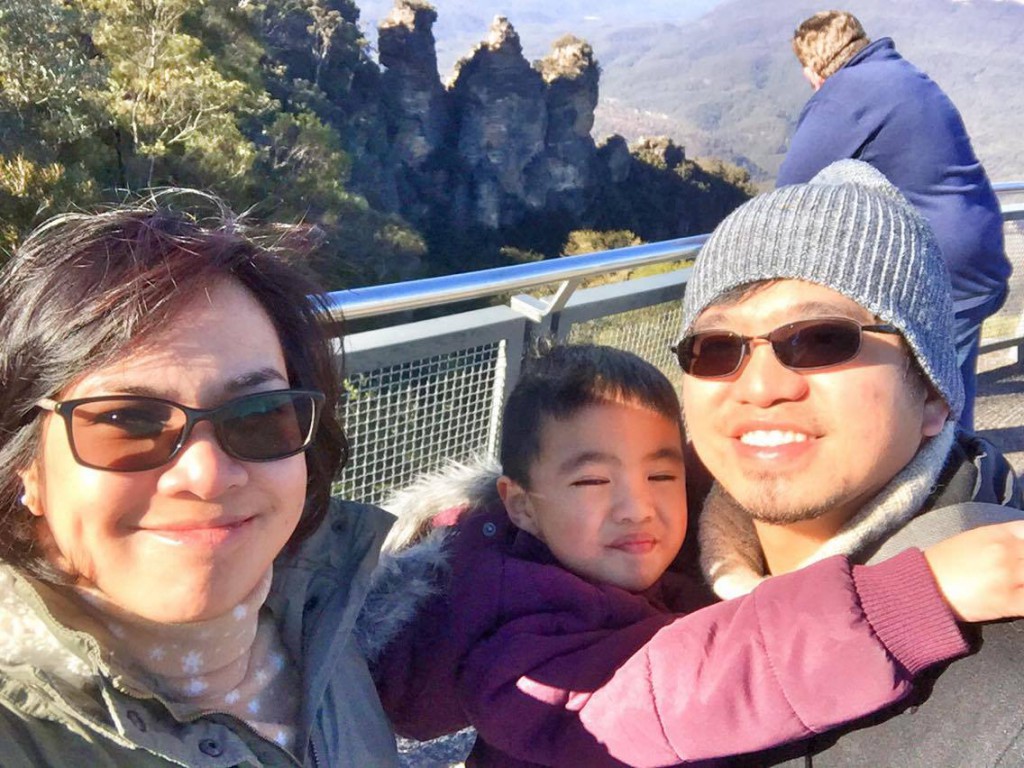 The 3 big stones you can see in the photo are called "The Three Sisters". Legend says that these were actually 3 ladies who fell in love with 3 men but the tribal law forbids them to marry. A spell cast upon them and turn them into rocks. See story here.
After some time, we went to Scenic World which is just a few minutes away from the Blue Mountains.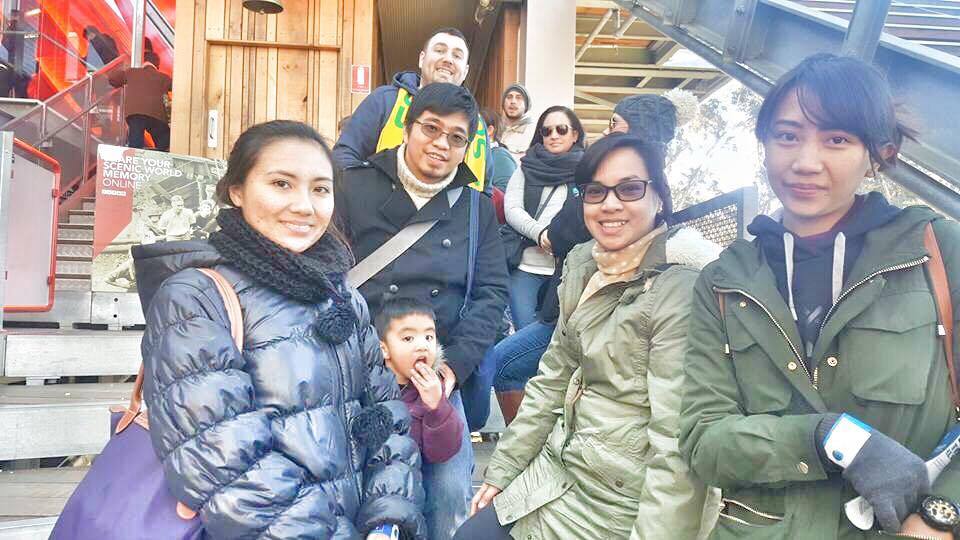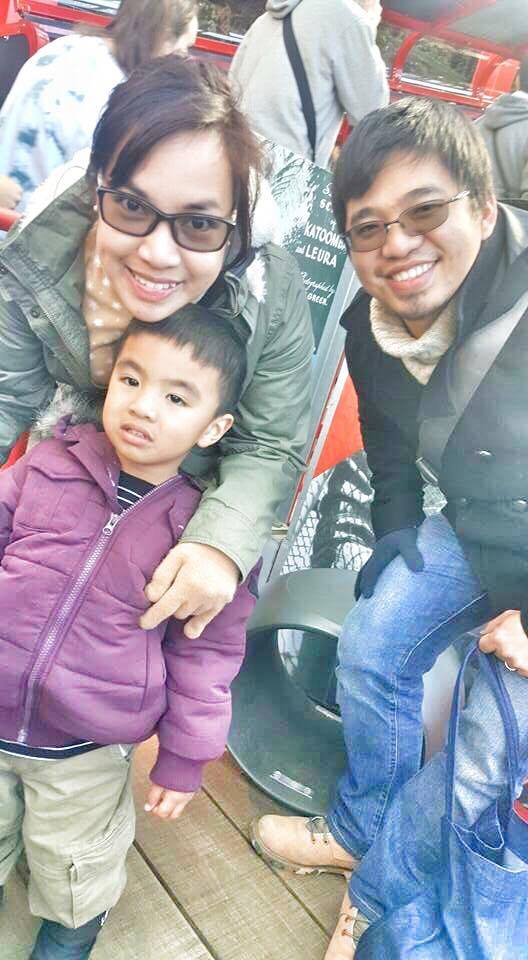 This time, we paid for ticket that includes unlimited rides to Scenic Railway, Cableway, Skyway, and Walkway. 39aud for each adult and $21aud for children aged 4-13. Yey! Marshall is still free since he's just 2 1/2 years old. Check out price here.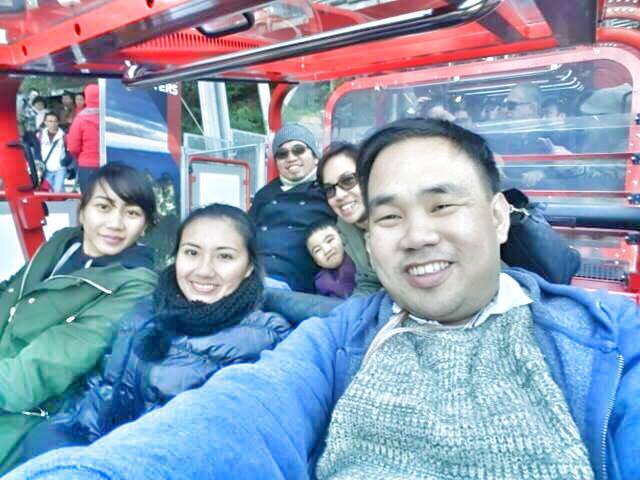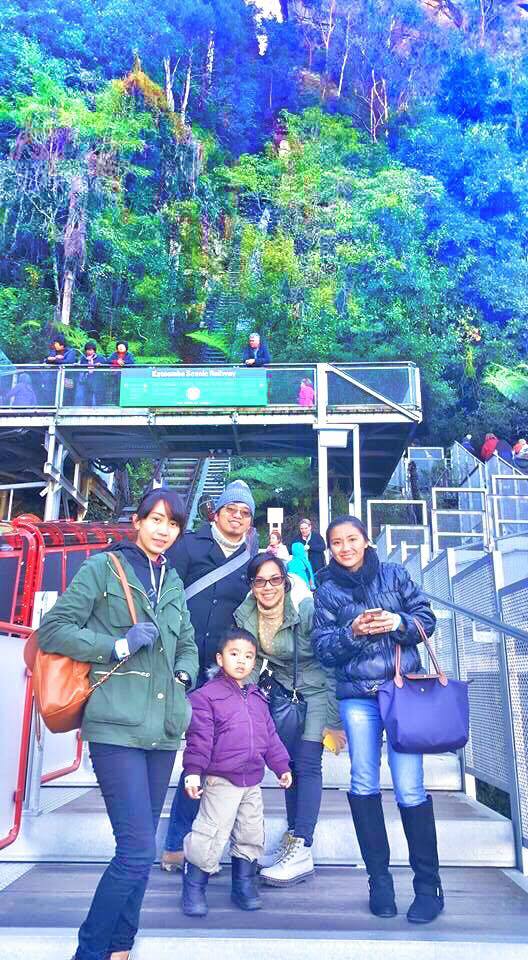 We were thrilled at the Scenic Railway because of its so-called "cliffhanger" adventure.
Here's a short clip of our cableway and railway experience.
After eating late lunch and early dinner, we rode the train again going back home.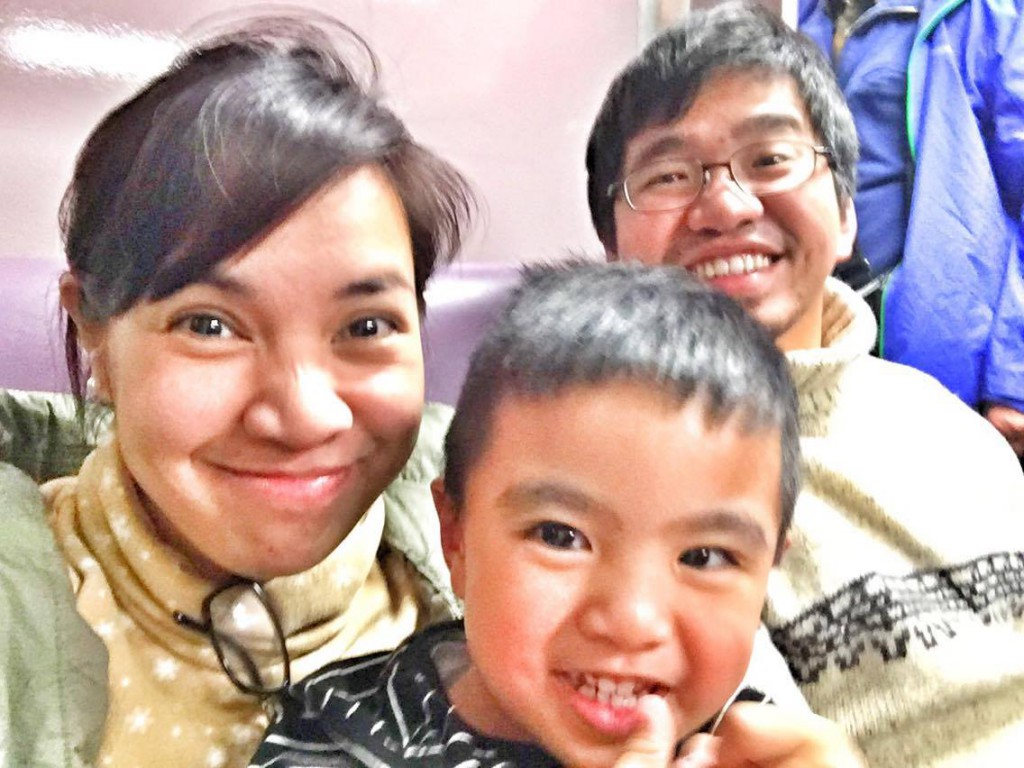 It was a whole day of fun for all of us 🙂
*some photos grabbed from Tito Wiljay :))
CLICK HERE TO CHECK OUT MORE OF OUR BLUE MOUNTAIN EXPERIENCE!