Hello! Kamusta?
How was your Valentines? May nagpopost Valentine's date celebration pa ba?
I remember our first Valentine's day here in Sydney… 1 month pa lang kami nun dito and as much as possible, hindi kami kumakain sa labas kasi nagtitipid. Pero actually kumain kami nun sa labas… Sa labas ng bahay..! haha! Pumunta lang kami sa playground, mineet namin c Ninang Chiqui, (ninang ni Marshall) Hello Ate Chiqui kamusta ka? 😉 Nagbaon kami ng food. Ayun.. ganon kami nagcelebrate! Tas nag DIY Valentine's card ako for Dada and Marshall. Masaya na kami nun! Nakakatuwa when we look back at the past, and remember that even in our simplest celebration, we were still able to enjoy the moment.
This year was remarkable! We were able to celebrate Valentine's day. This time, kumain na talaga kami sa labas!  haha! At ang nakakatuwa, family date na libre ni Marshall! Yehey!
We were actually surprised that he had planned a date for us, chose which place we're gonna eat, and prepared an amount to pay for the date. As in totally wala kami idea ni Dada na may plano sya. At may paflowers pa! haha!
Si Marshall, meron syang "Fun Fund". The money he gets from the birthday and Christmas presents, we ask him to put in his Fun Fund and save it. Then, when he wants to buy something, he will get it from there para hindi sya hihingi samin ni Dada. Sa tingin namin, as early as his age, ok lang na turuan na sya regarding spending and savings. It will help him learn to become responsible in his spending habit. We are just sharing what is working for us at the moment which might work for some as well but maybe not for all. It still depends on each family's situation.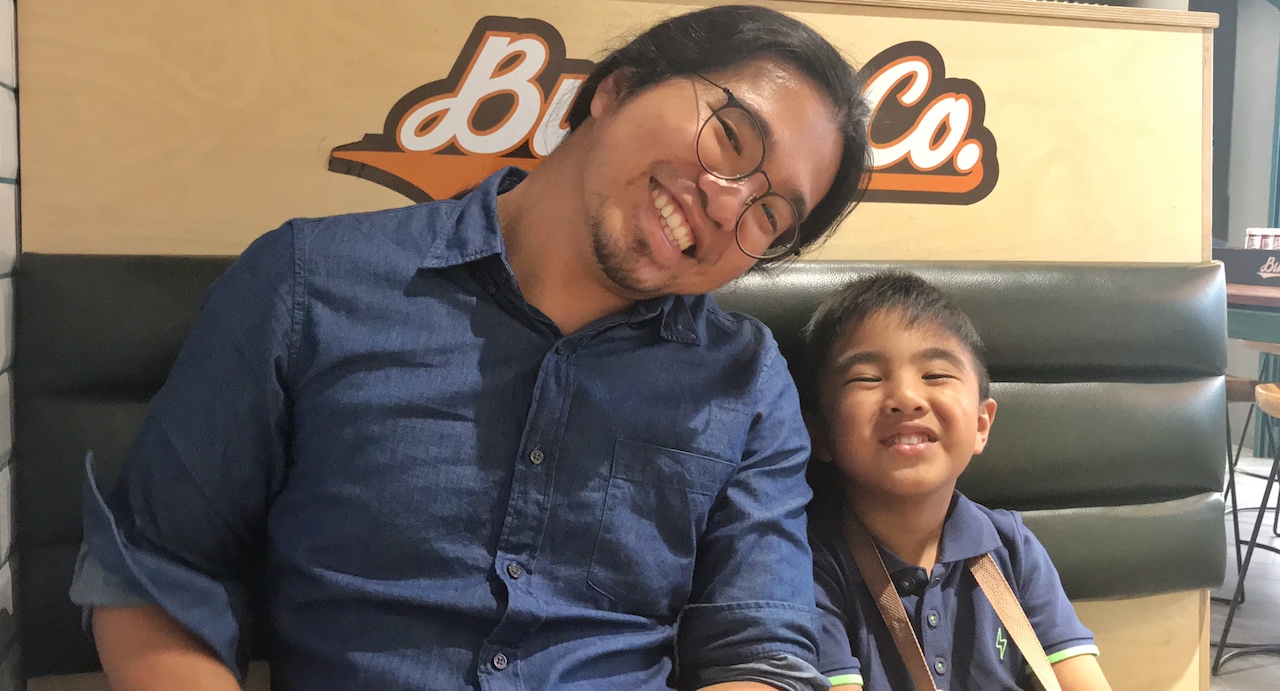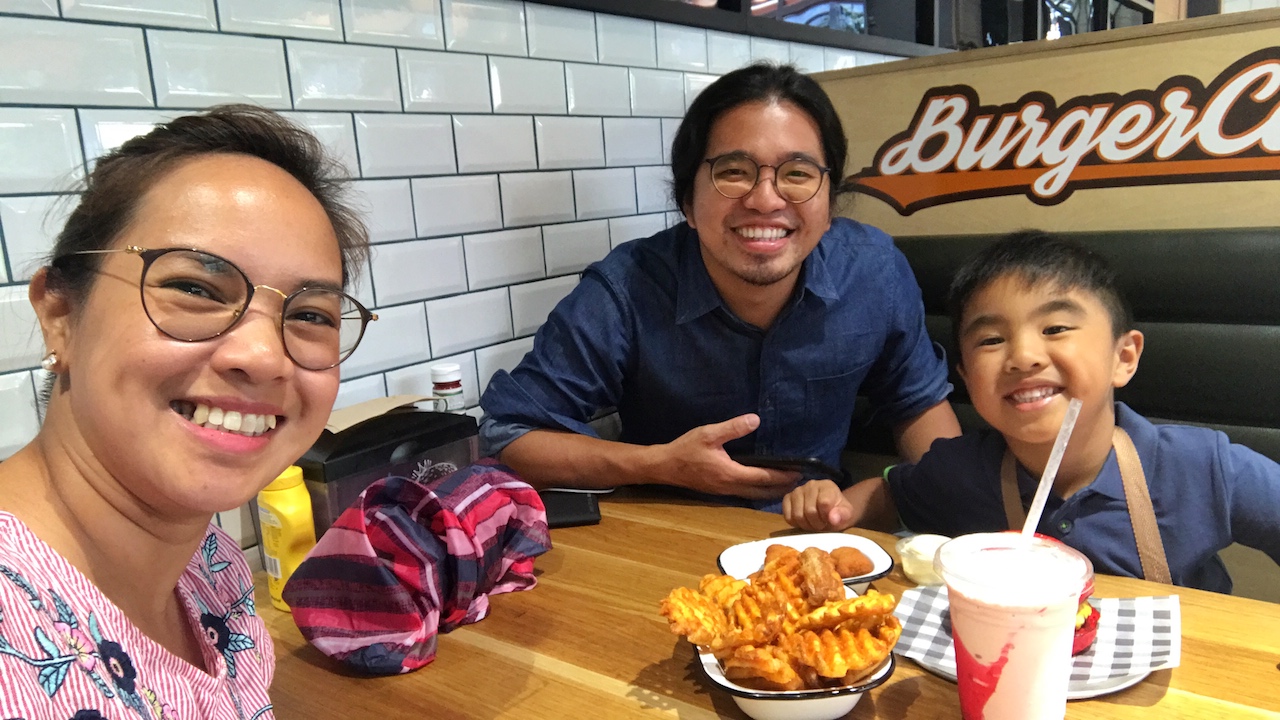 Here's our Valentine's date video! Nagenjoy kami at nabusog! Thanks for the treat Marshall! Sa uulitin! 😉 Don't forget to like and subscribe! 😉