Hello! Happy Valentines Day! Kamusta?
Some of you may know that I have my personal website which is itsallaboutwitwiw.com. But the time has come for me to dismiss the site. Hashtag Konmari! haha! Seriously, I'm letting go of that site not because it doesn't spark joy anymore, but because it's quite difficult to maintain 2 websites. Tapos, dalawa din babayaran namin! Sayang sa budget! haha! The domain will actually run until 2020, so I still have enough time to gradually migrate my files from there to here. May 1 year pa ko! hehe!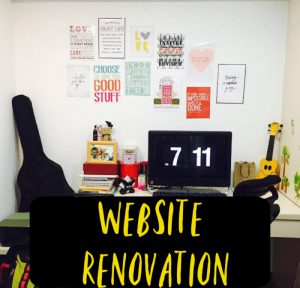 This website does not necessarily need to do a total overhaul but just slow reconstructions of the layouts, WordPress theme modification, setting up optimizations, and content improvement. Mas prefer namin tong website over the other kasi mas madami ng helpful contents dito compared sa personal site ko. Its niche will still be the same though, including creative kid's activities, wandering new places, discovering parenting style, and other family stories we think would be beneficial to the readers, particularly to individuals and families planning to live abroad. We will try to document exciting and informative stories of how to raise a kid the Pinoy and Aussie way. So, si Marshall pa rin ang main character. hehe!
We do not want to show only sugar-coated stories, rather, we want to portray the reality of life overseas based on our personal experiences. We aim to continually inspire people and enjoy the process of growing despite life's daily challenges.
We are still in the midst of acquiring enlightenment from our day to day encounter so we would definitely love to hear from those people who are already ahead of us.
With the help of God, we will share stories one at a time. This is gonna be challenging but truly exciting!
"Psalm 40:3 He put a new song in my mouth, a hymn of praise to our God. Many will see and fear the Lord and put their trust in him."