This is our second not-so-quiet-book.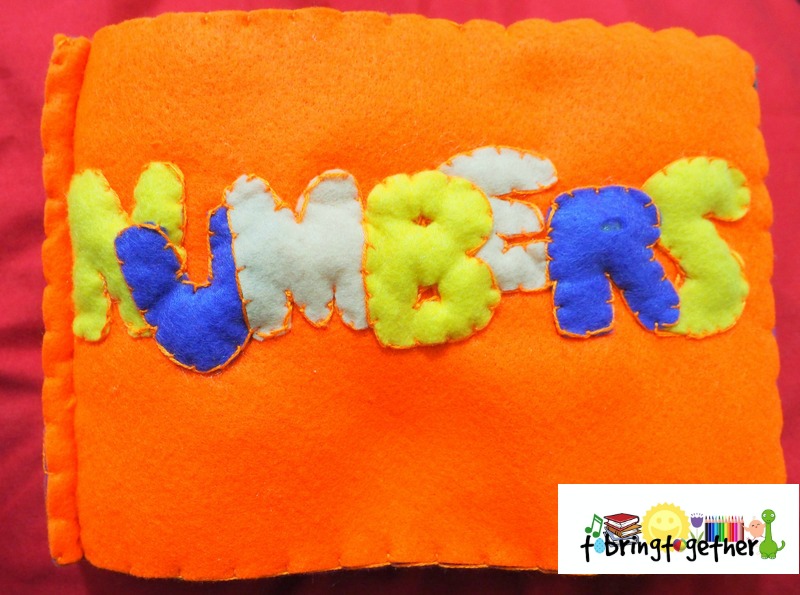 Same as our
1st book

,
 it is hand sewn, which I did it myself, designed for kids ages 2 and older. It is a great educational toy that stimulates children's imagination and encourages active learning through play. This book is perfect when traveling, waiting, or just simply to keep your kid busy. It is also a good tool to establish your kid's patience. 😉
This book will definitely give your kid unlimited learning, such as:
– counting numbers and reading words
– learn different colors
– enhances gross and fine motor skills
Here are the pages:
Play with the cars like driving up and down while counting.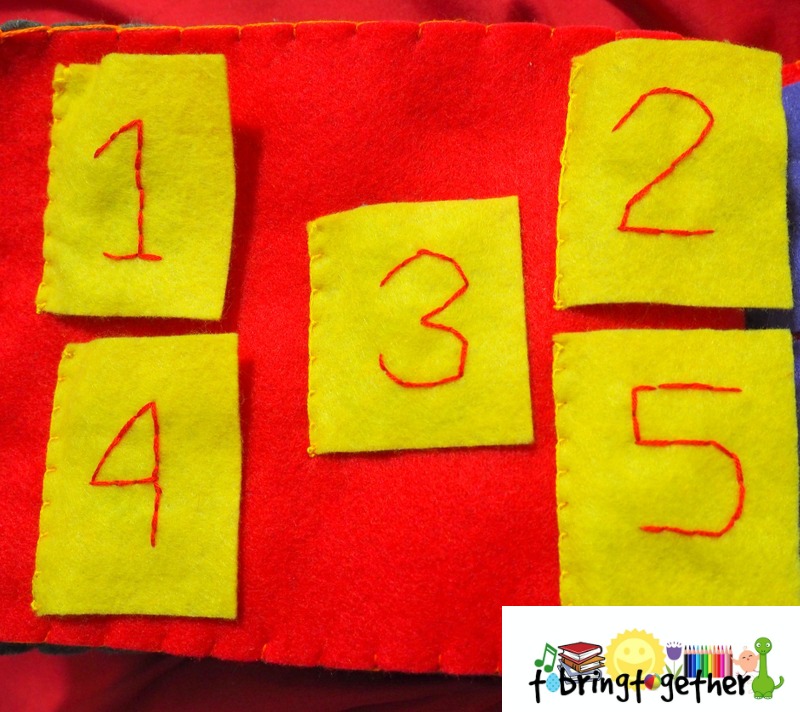 Open each "room" and you can see different eyed-monsters .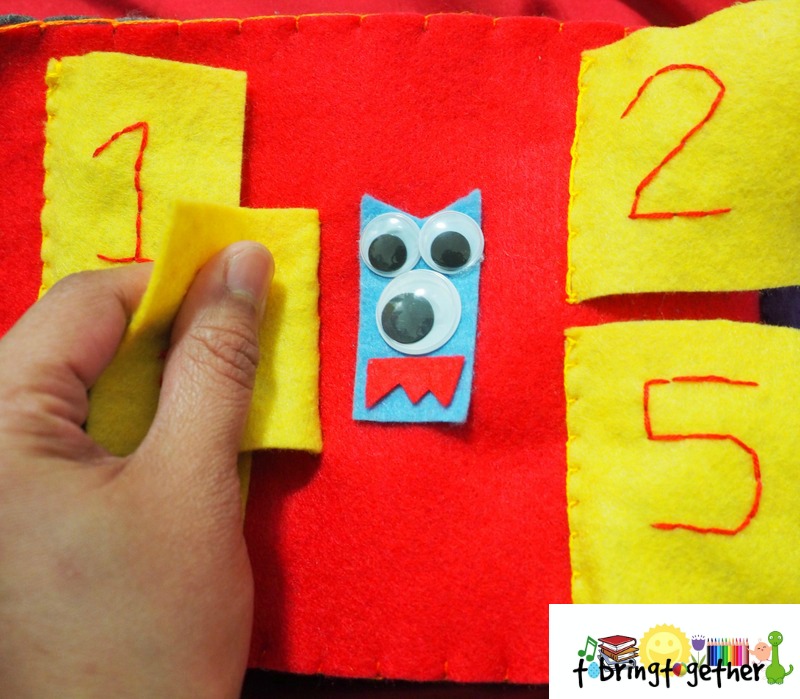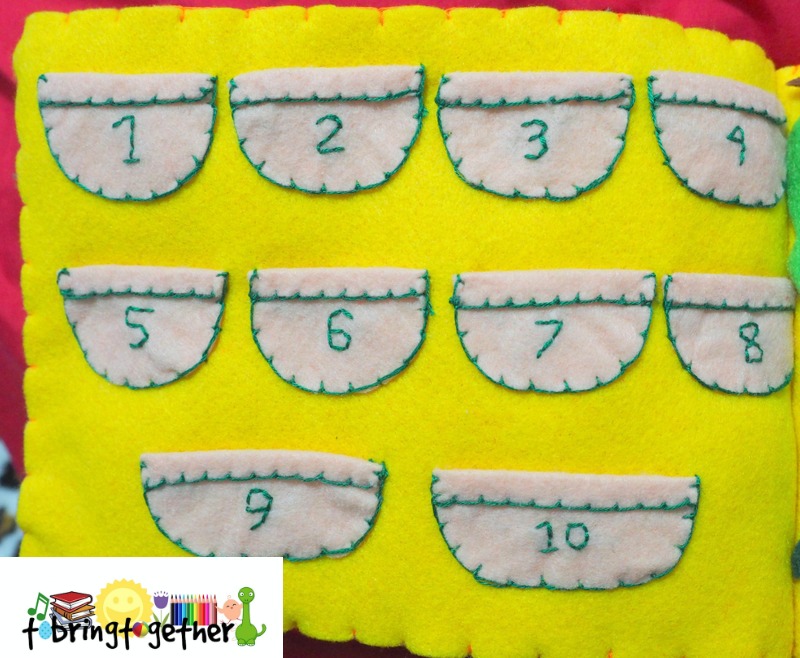 Apple picking. Pick apple/apples depending on the number indicated on each basket.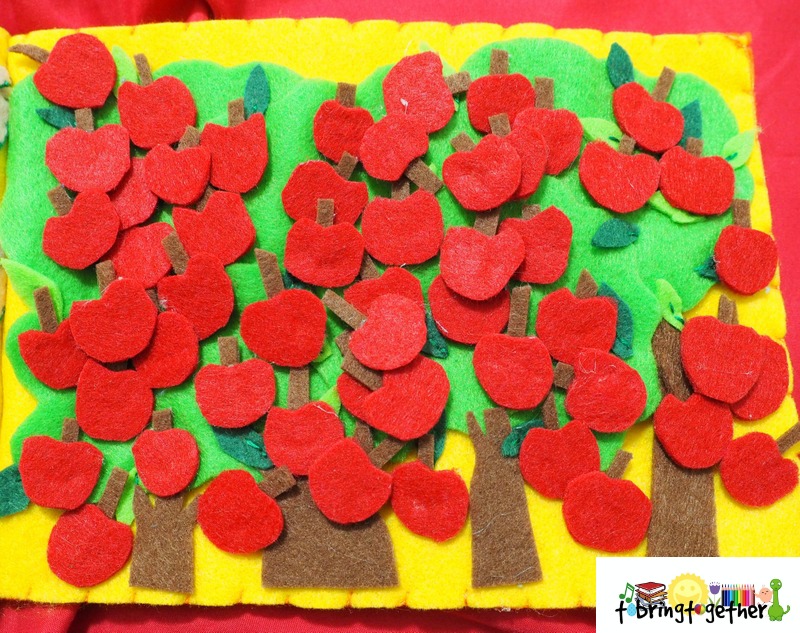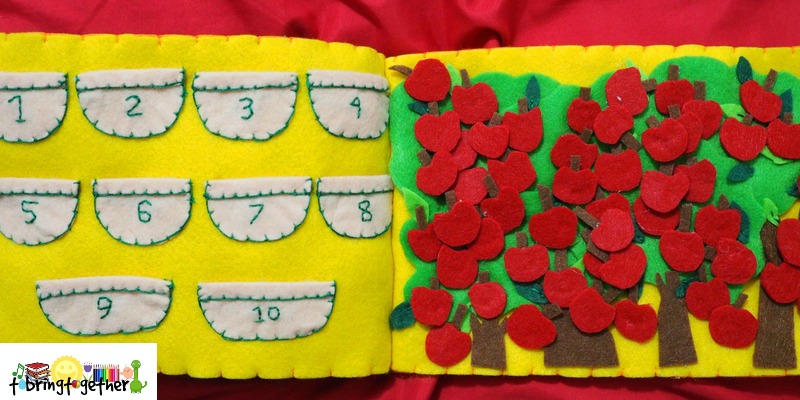 Materials used: felt, cotton, beads, buttons, ribbons, hot glue, velcro, wiggly eyes,
Important note: The book includes small loose parts and parental guidance is a must at all times.
Here's a video of Marshall playing and at the same time studying his numbers 🙂