Planning a short trip from Sydney to New Zealand?
Here's our 4-day Itinerary in Auckland, New Zealand.
Read more to check how to apply visa, places to go and activities on a winter season.
Finally, this long overdue plan already came to reality. It may seem short but we still had a pleasant few days of strolling around New Zealand. Though the visa application was "a little bit" complicated. Not bad actually because it was approved in 3 days time. But it would have been easier if we could have given a "proper" passport sized photo. If you are planning to visit NZ, I highly suggest that you check here for the acceptable photos, and be sure to read their website for the necessary documents.
At that time, Ninong Rene was all set and he already got a seat for Marshall. 🙂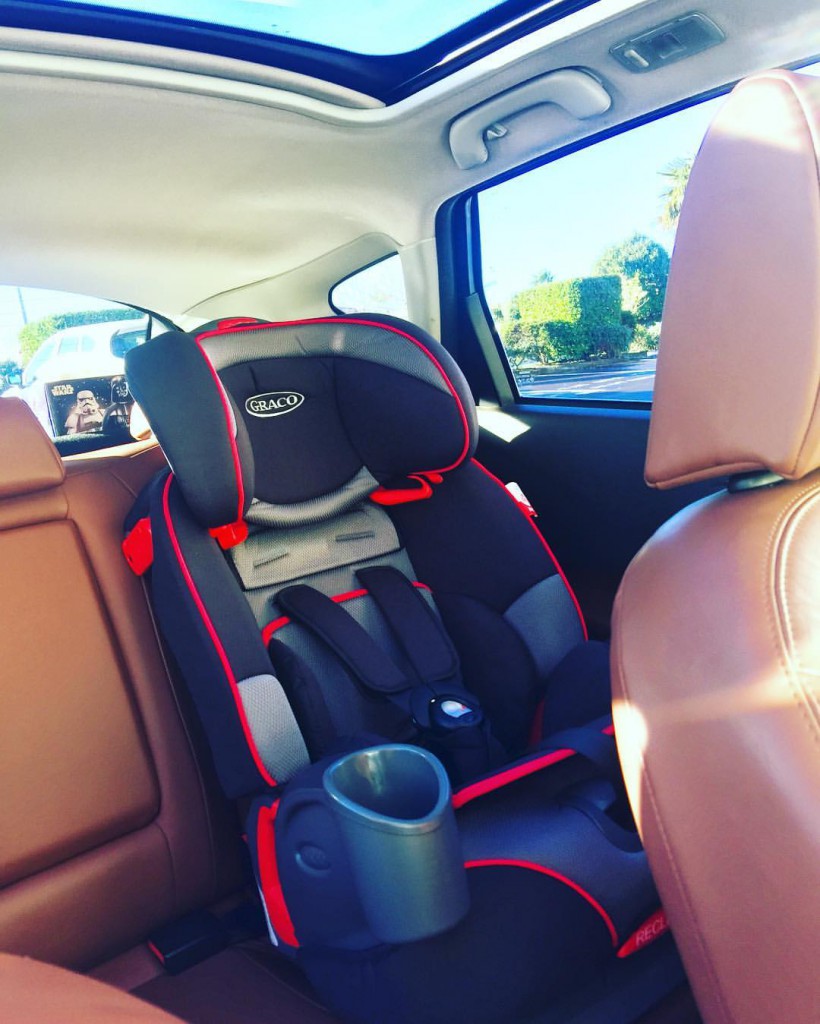 Aug 3, 2016.
On our way to Auckland Airport. Our flight was half an hour delayed, yet we still looked very excited (especially the little man) 🙂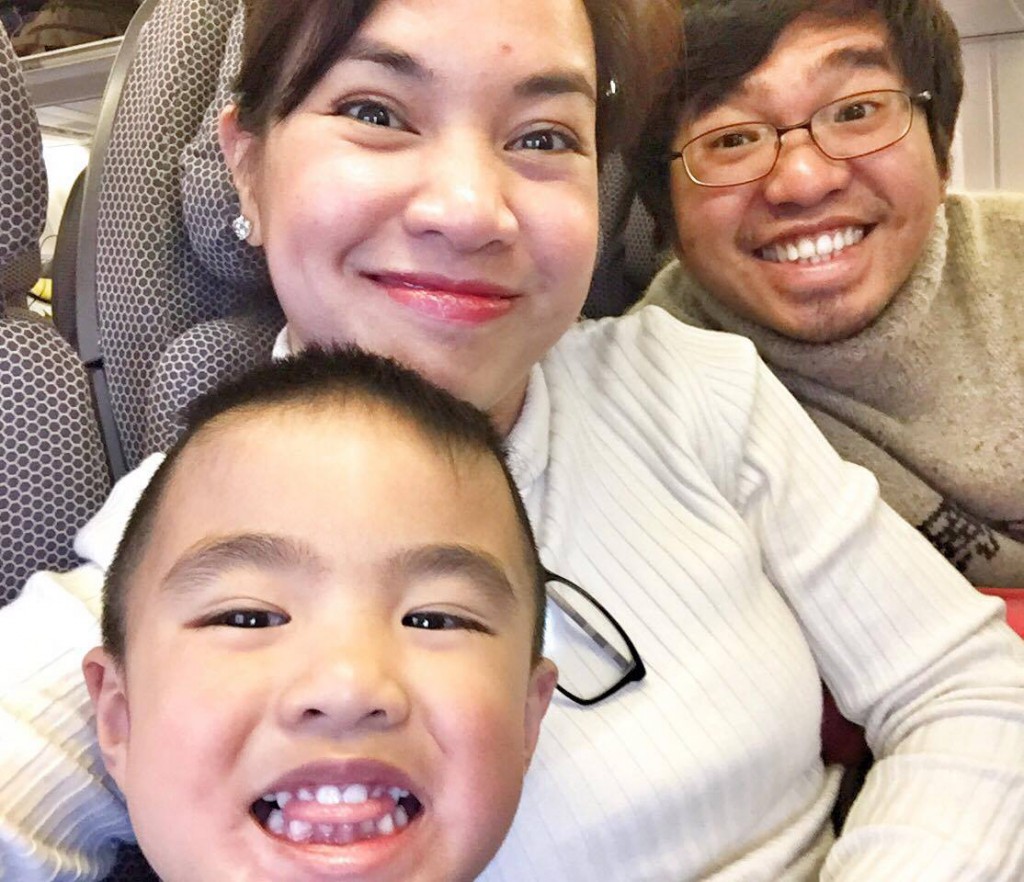 There weren't that many people at New Zealand immigration. We reached Ninong Rene's house in Auckland at around 11pm.
Day 1. Aug 4, 2016
Of course, we woke up late. (napasarap ng tulog hehe)
Actually, we didn't plan for any itinerary. We just depended on Ninong Rene's suggestions. haha!
Roadtrip it is!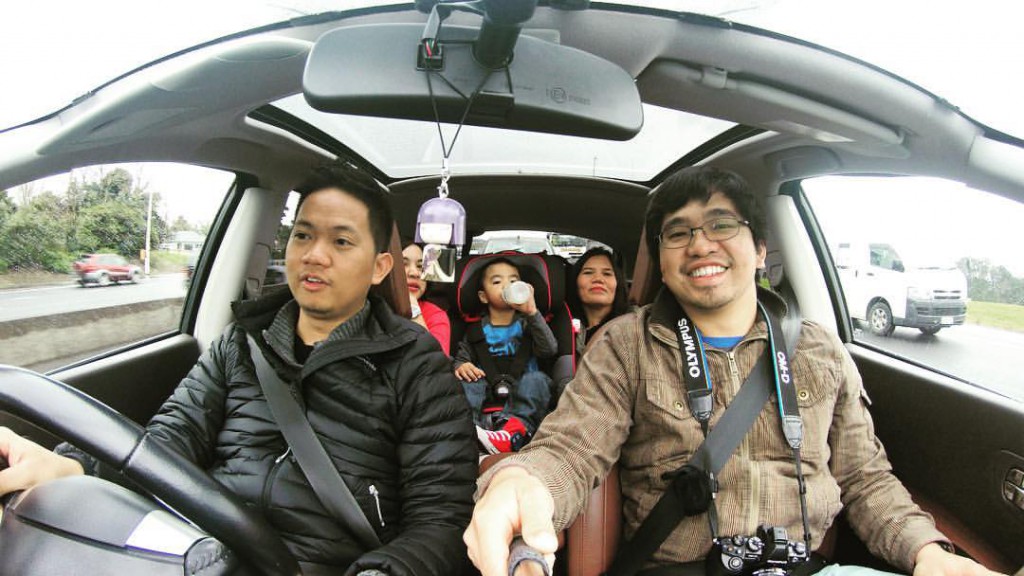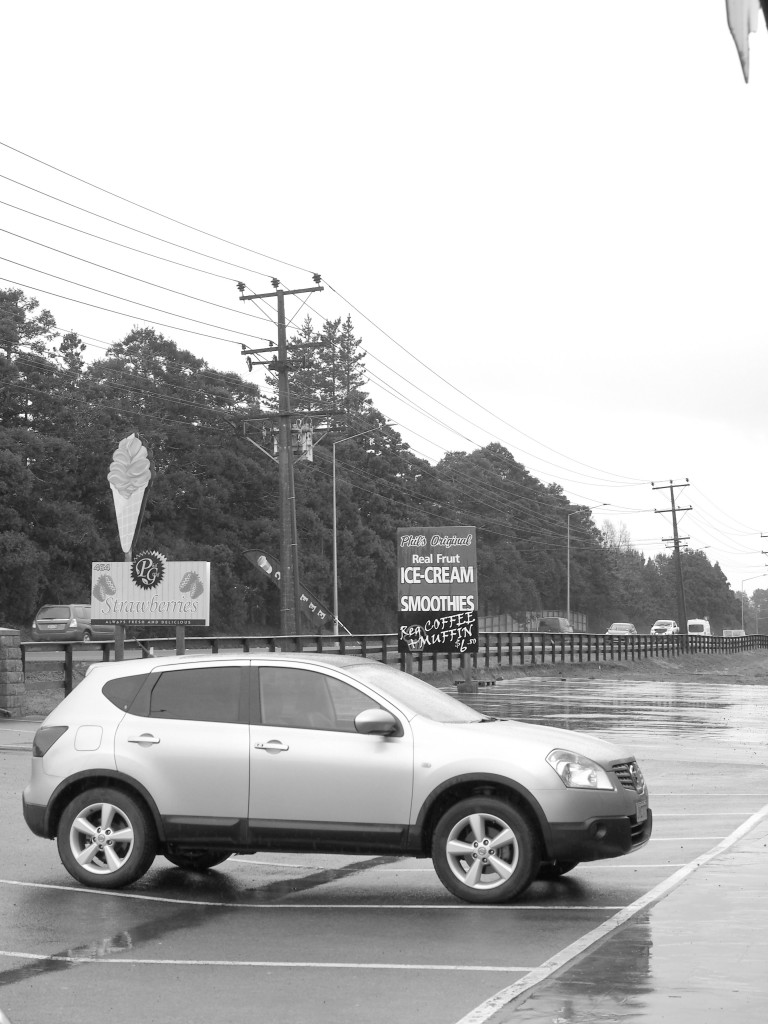 The weather was not that friendly but thanks to Ninong for cheering us up with this Mega Ice Cream.
Marshall was really enjoying his ice cream treat! 😉
We only spent a few minutes in Muriwai Beach since we saw big waves and there was heavy rain.
So we ended up going back early to Ninong Rene's place.
Later that evening, we had a sumptuous dinner at Momo Tea – Howick.
Day 2. Aug 5, 2016.
Next day, the weather was better.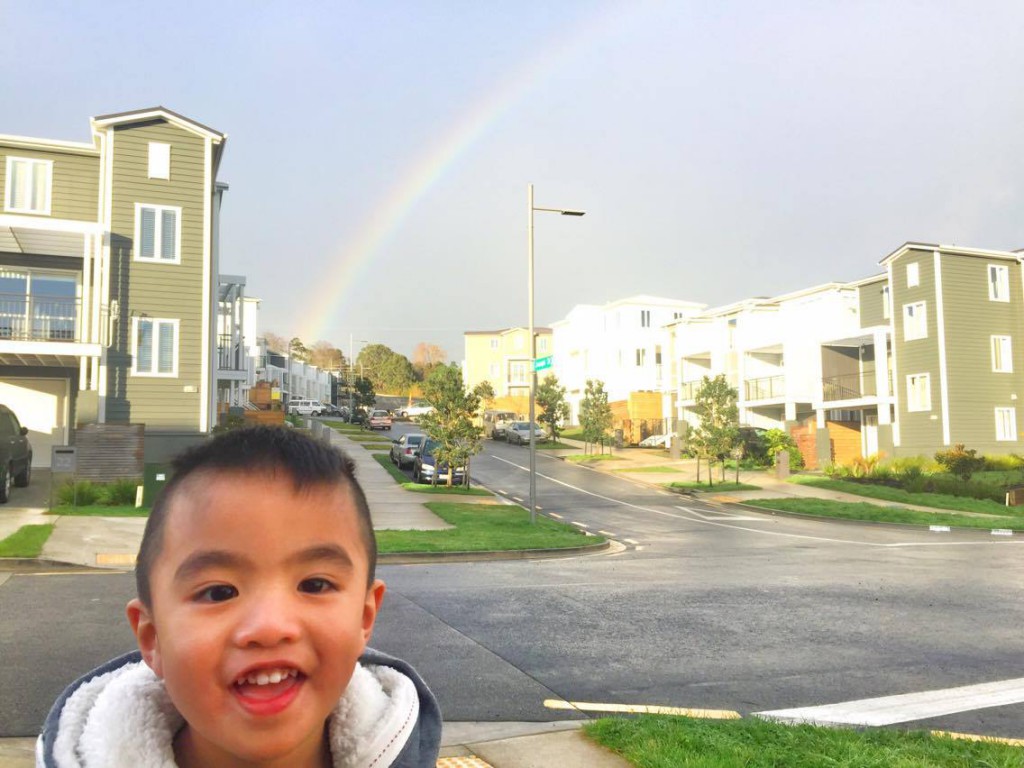 We went to the Coromandel, Peninsula.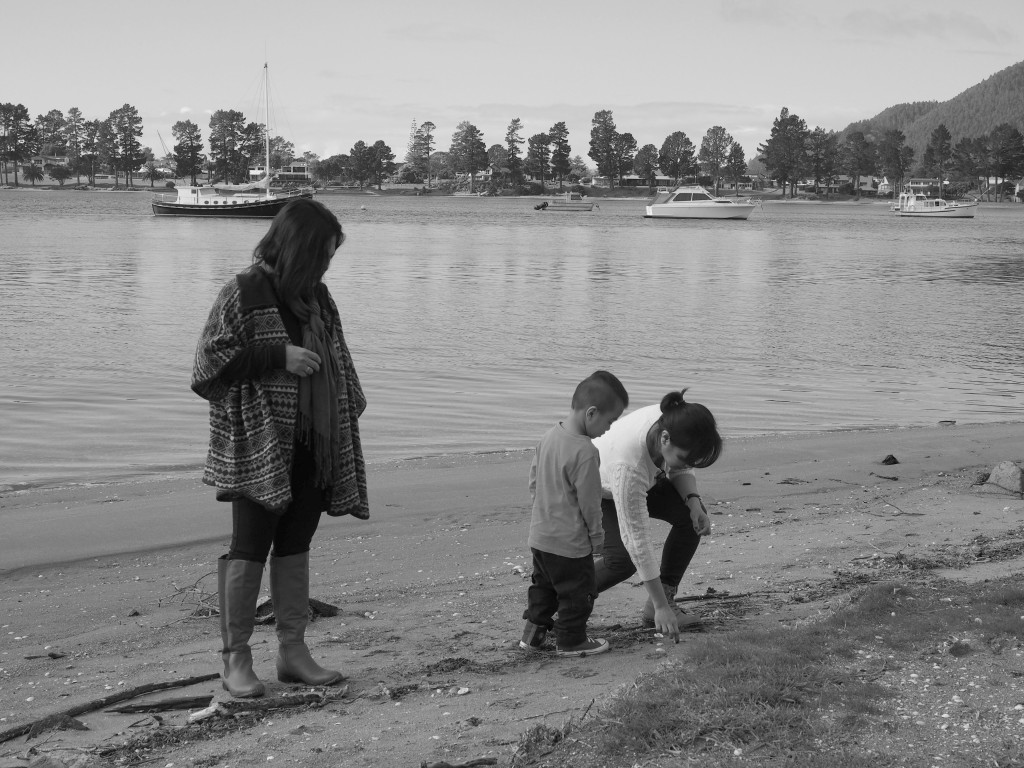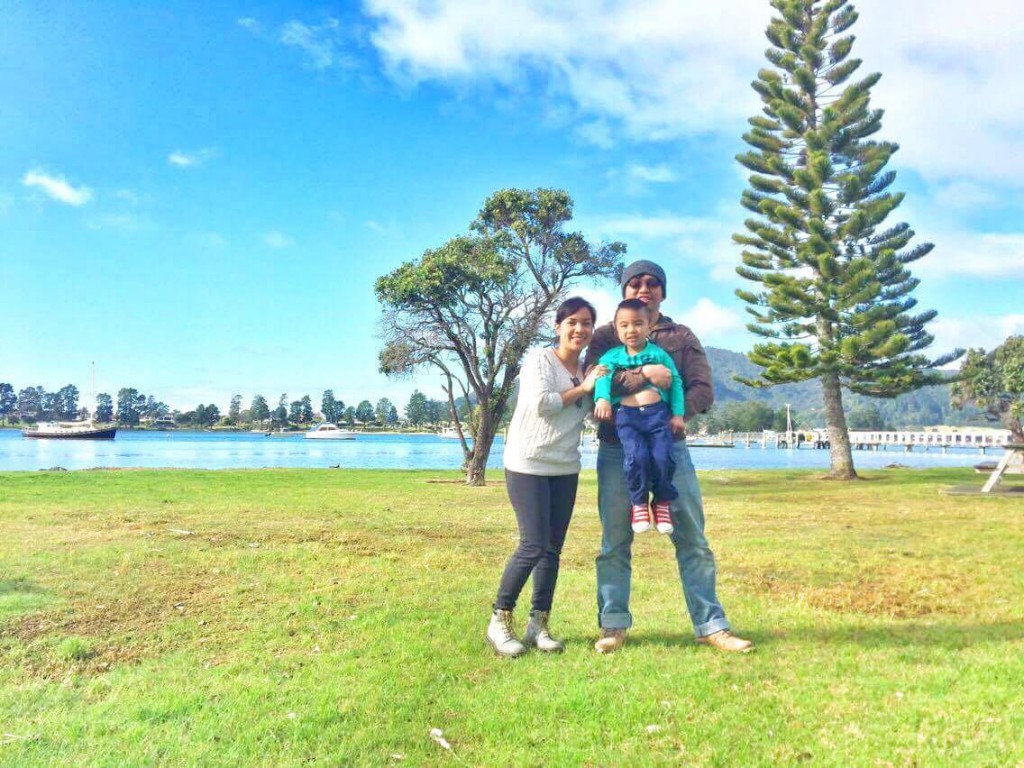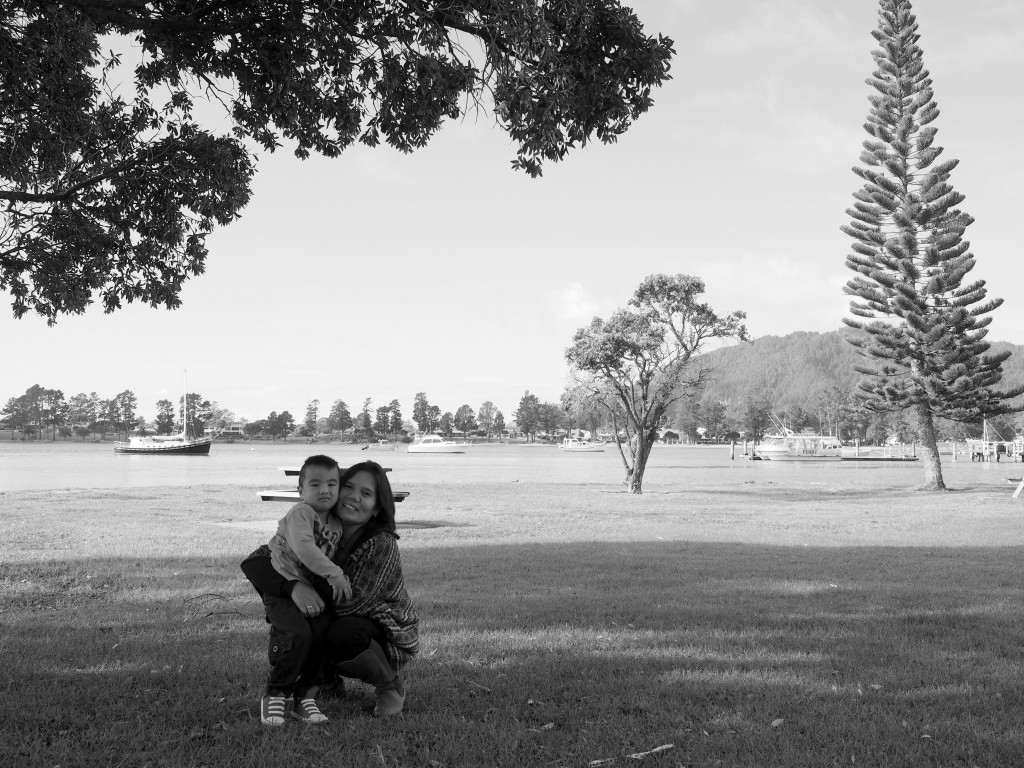 The rain was on and off so we decided to have some lunch first.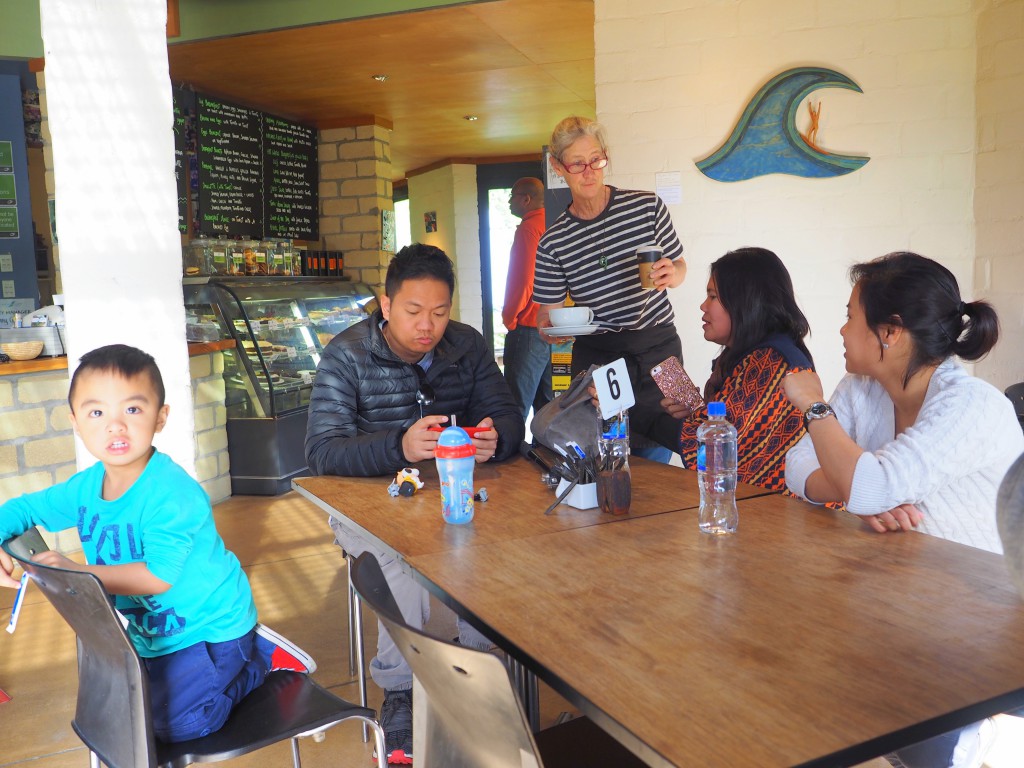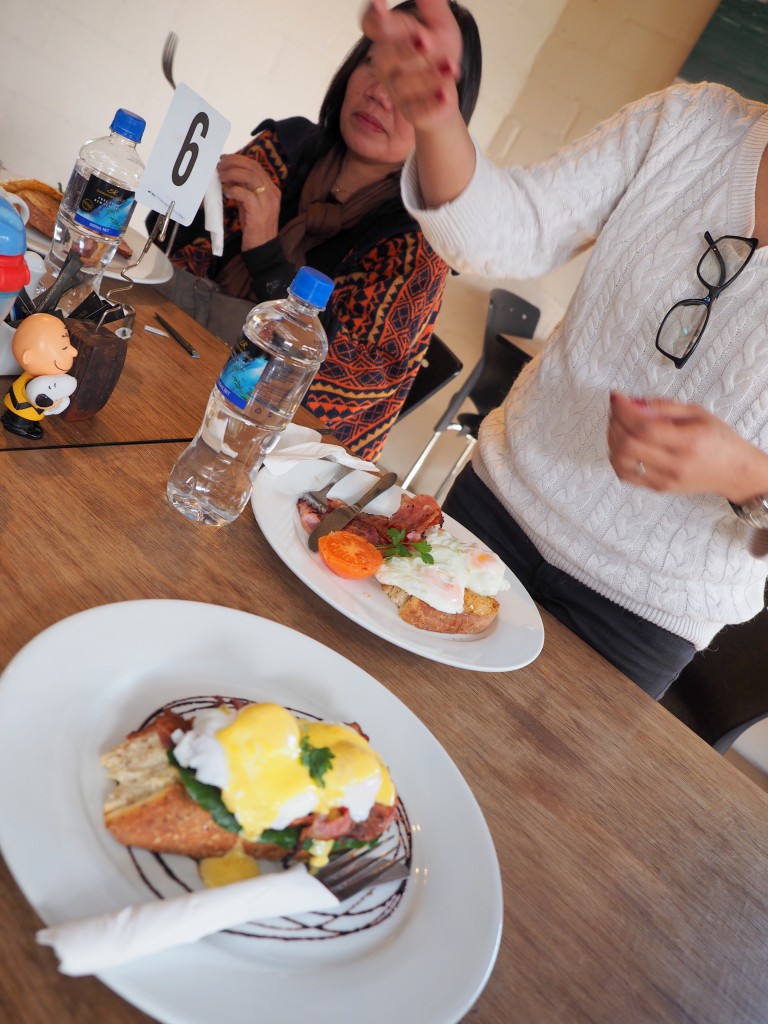 and we're ready for a looong walk.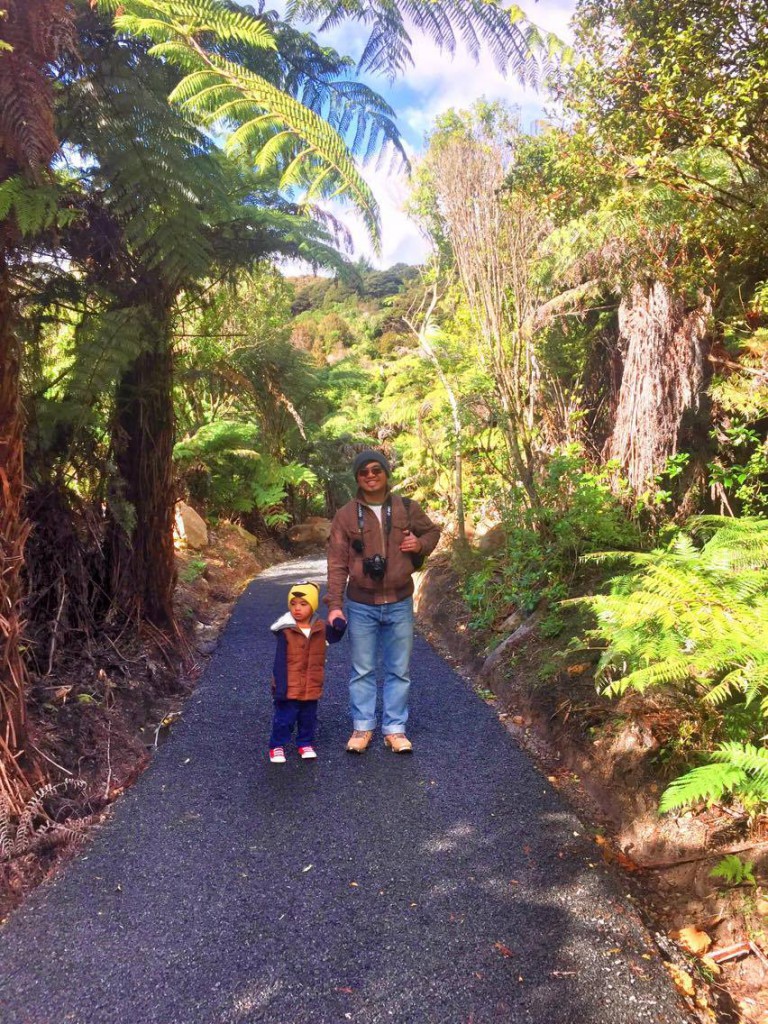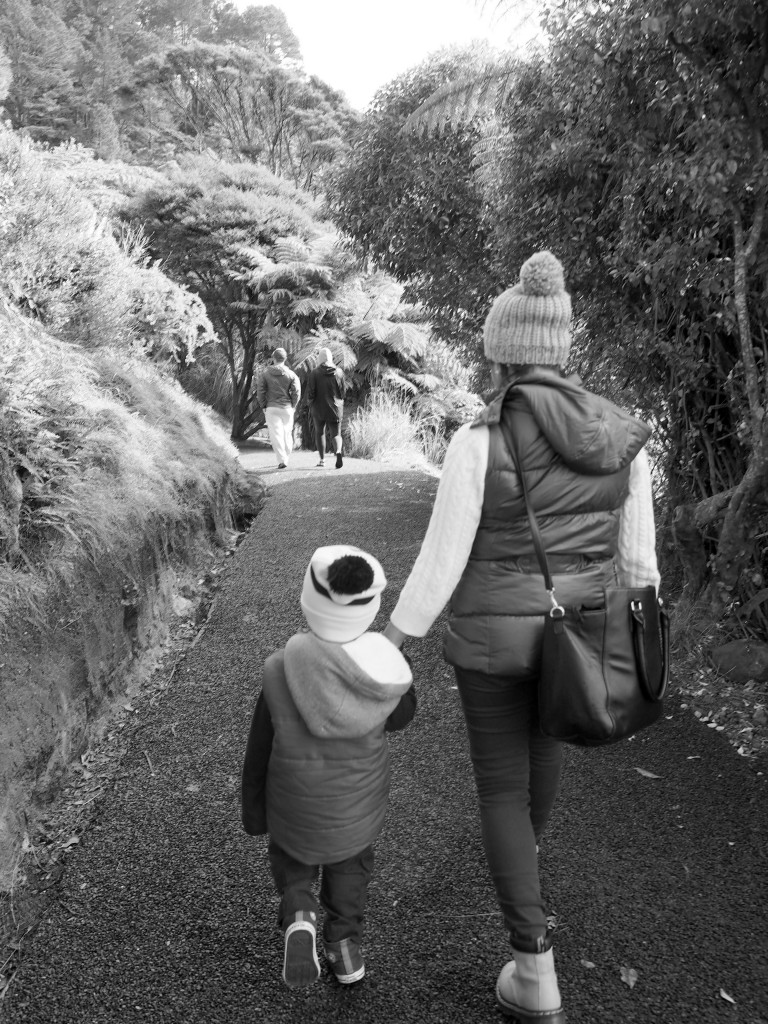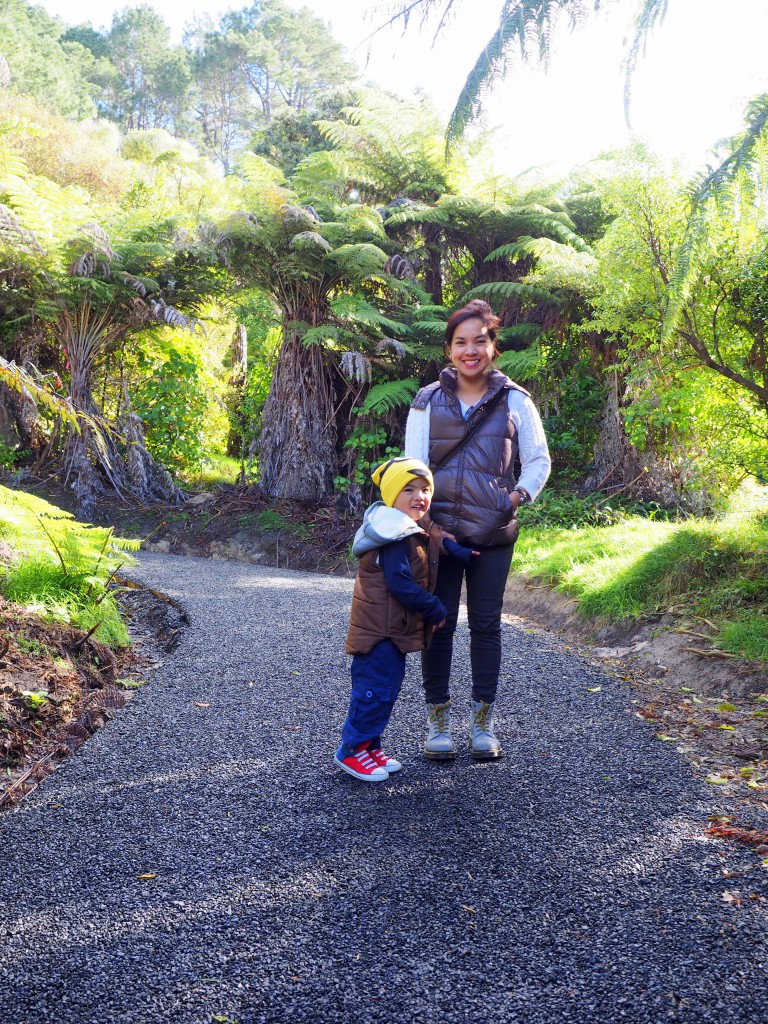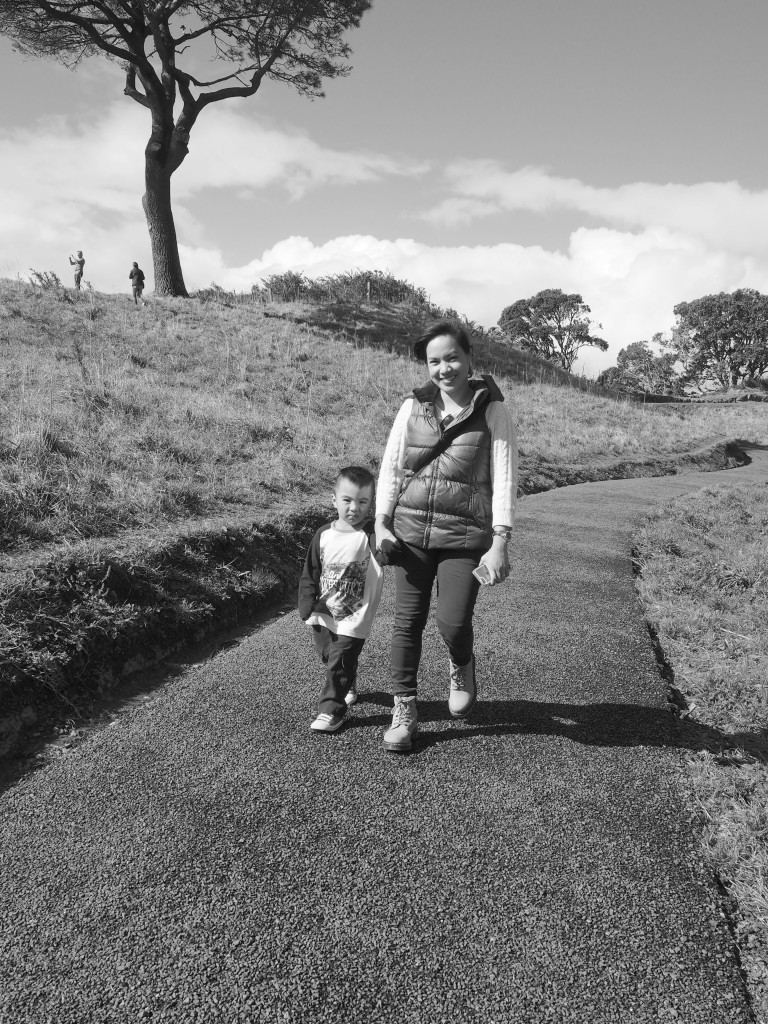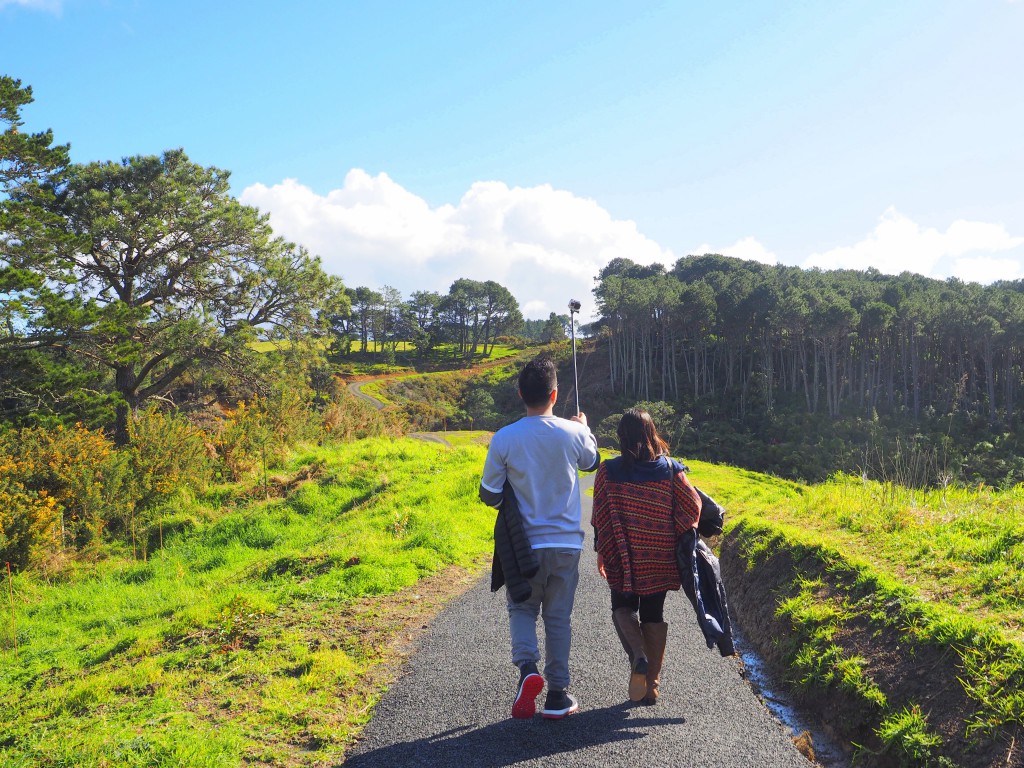 My photos do not really give justice to how amazing the sceneries are. Truly spectacular!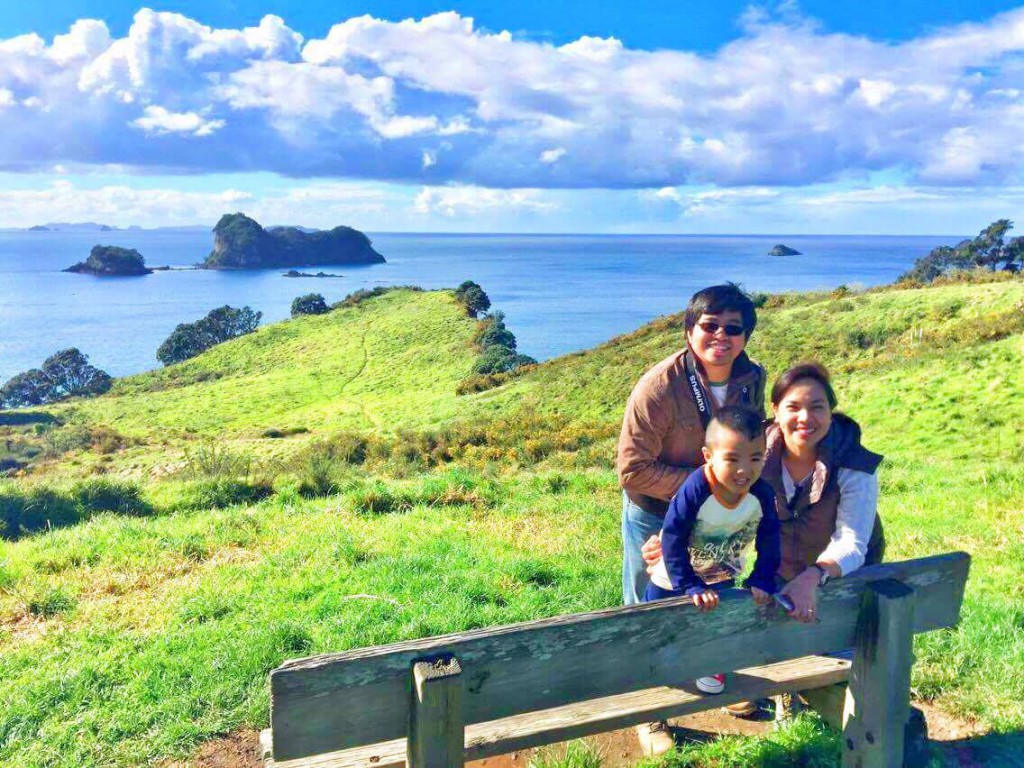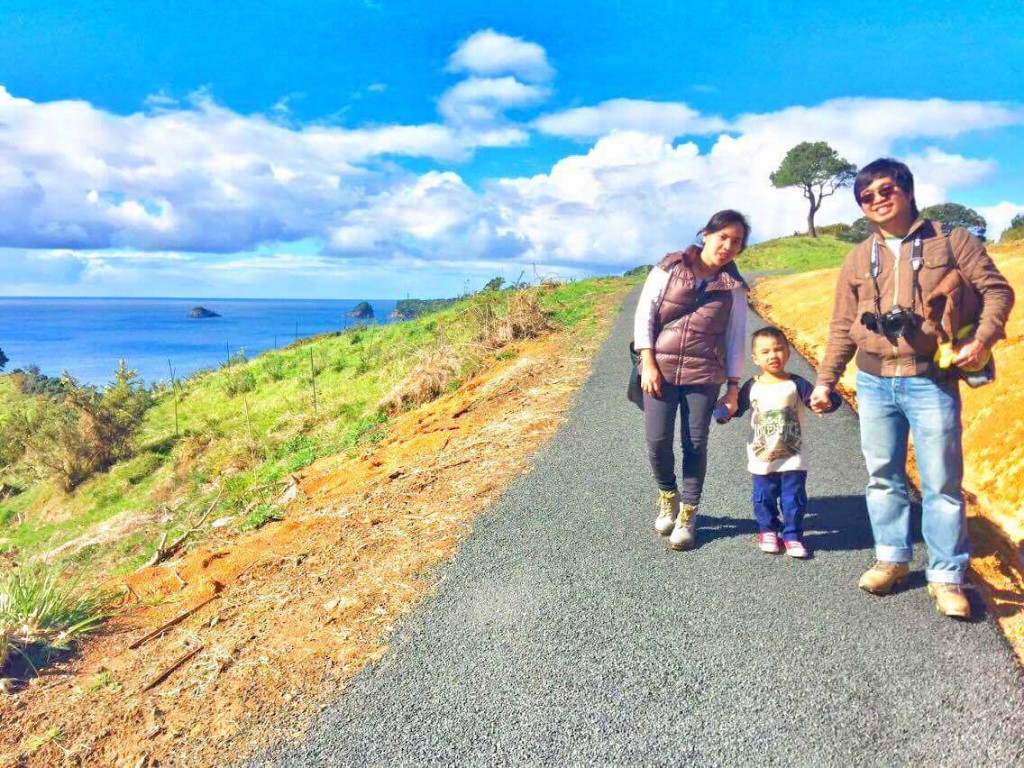 The way has some ups downs so better bring some drinking water and sunscreen too.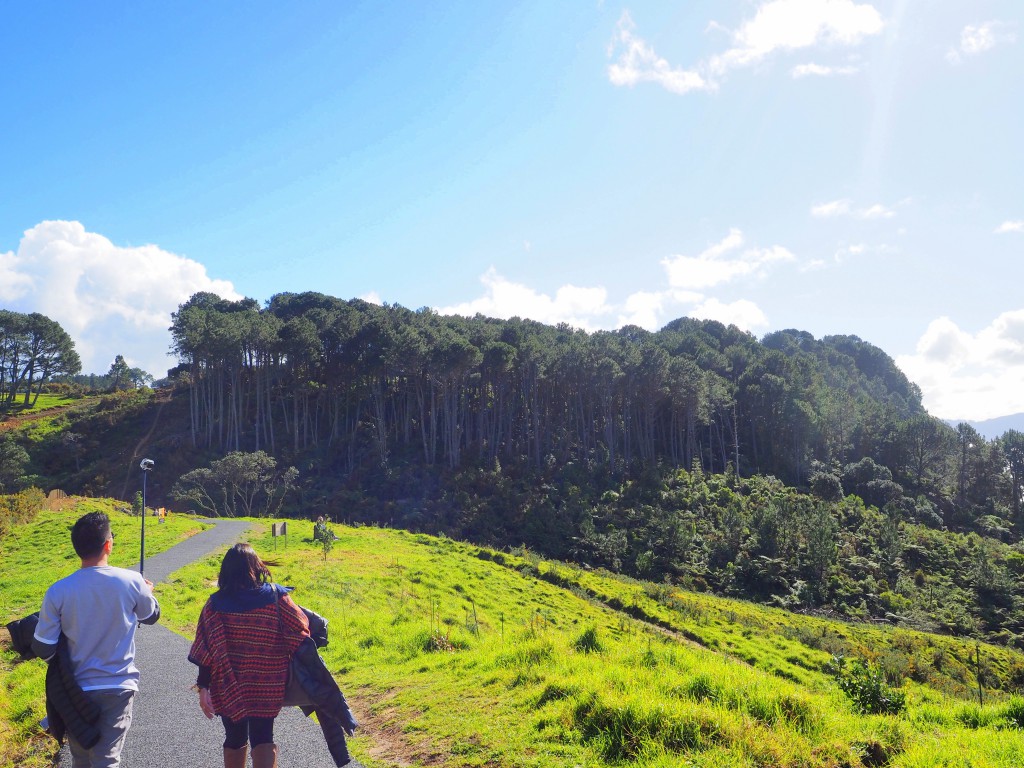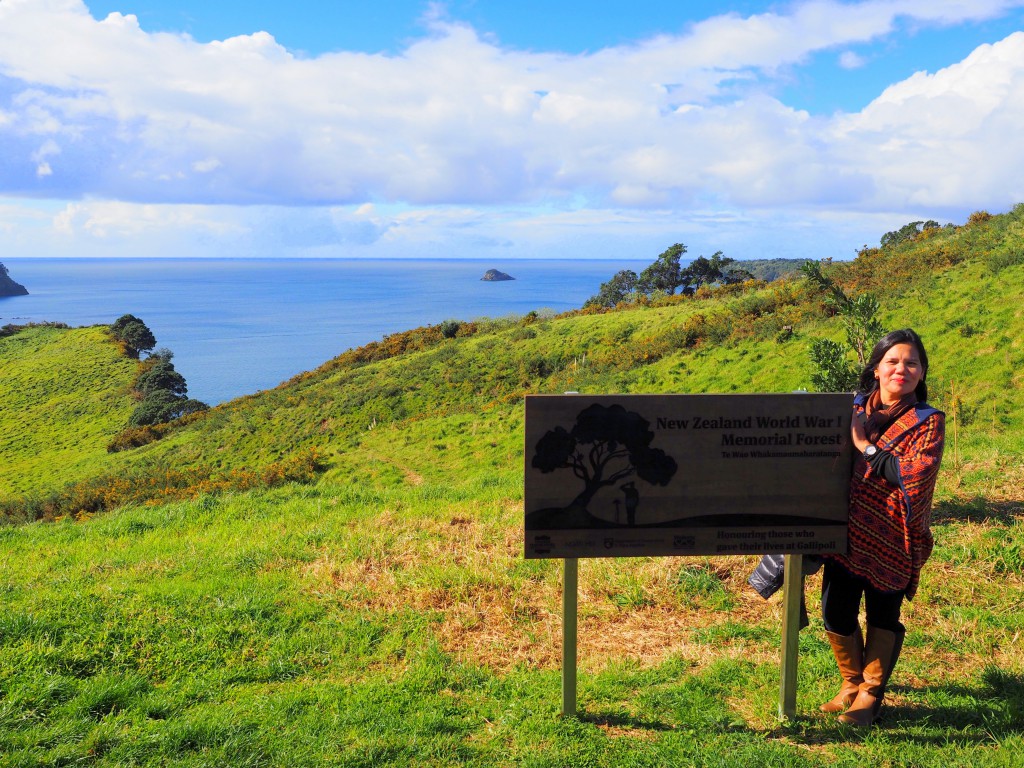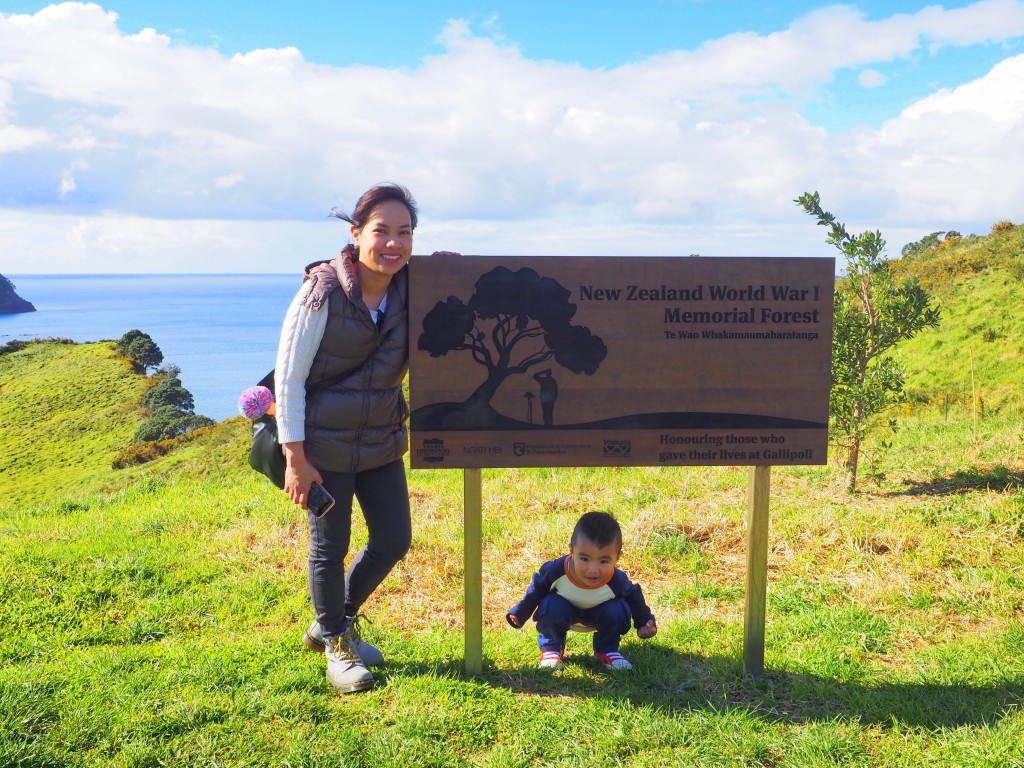 After 45 minutes (or more), finally, we reached the Cathedral Cove.
Stunning view it is!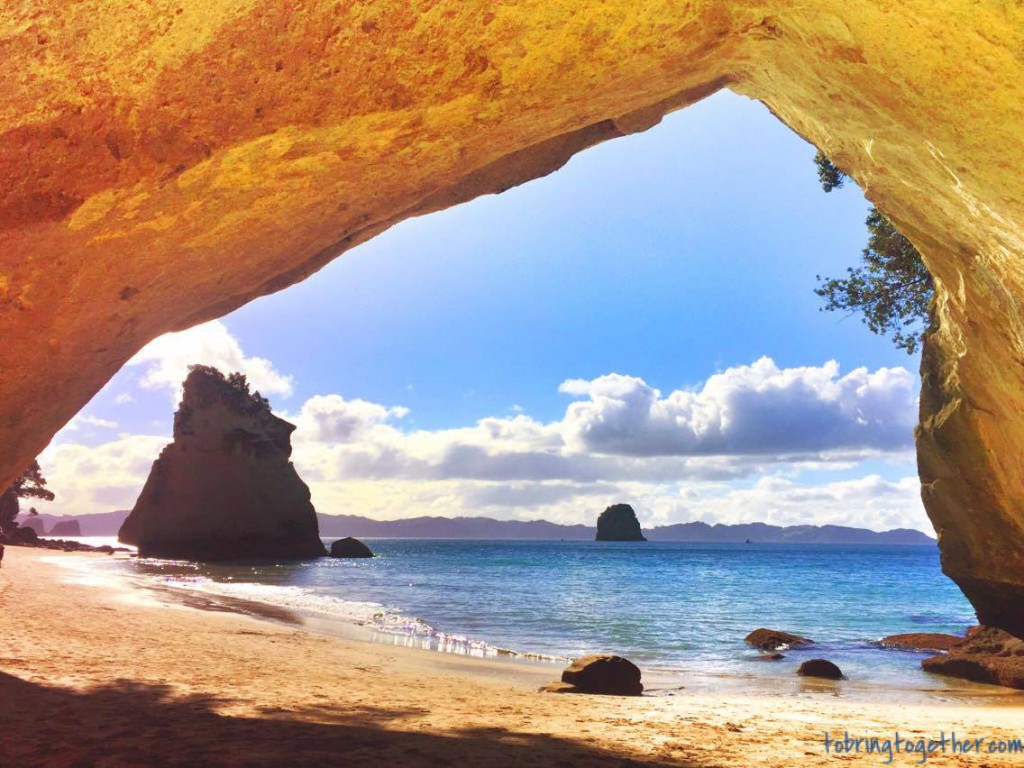 This is one of the location filmed in The Chronicles of Narnia.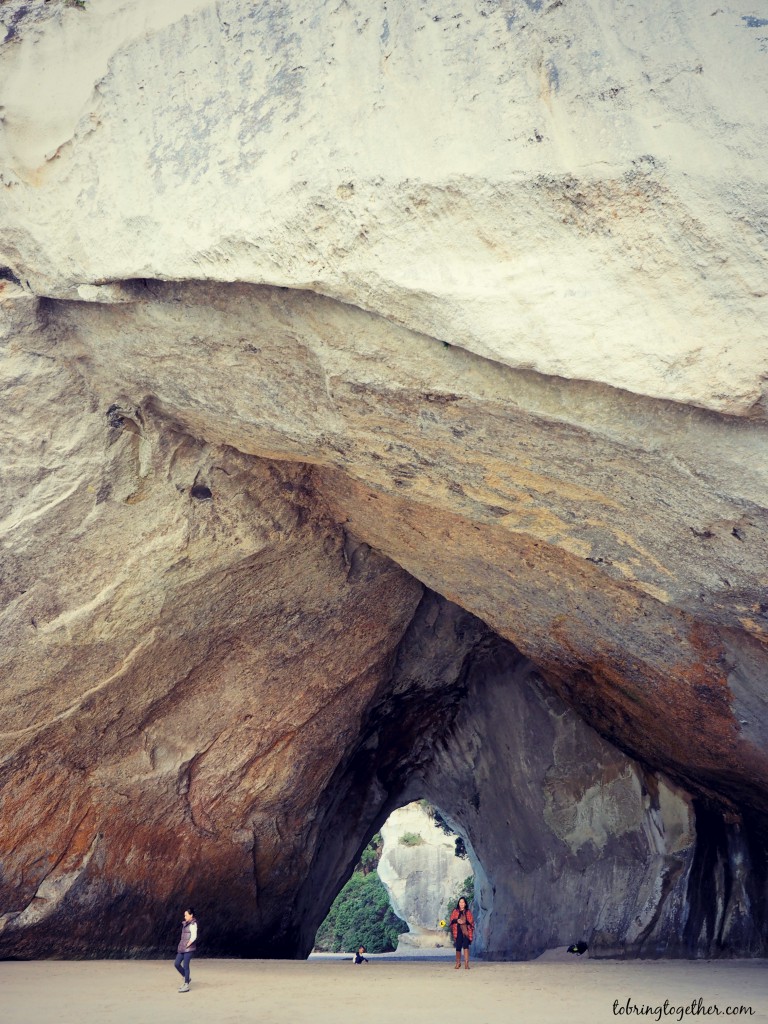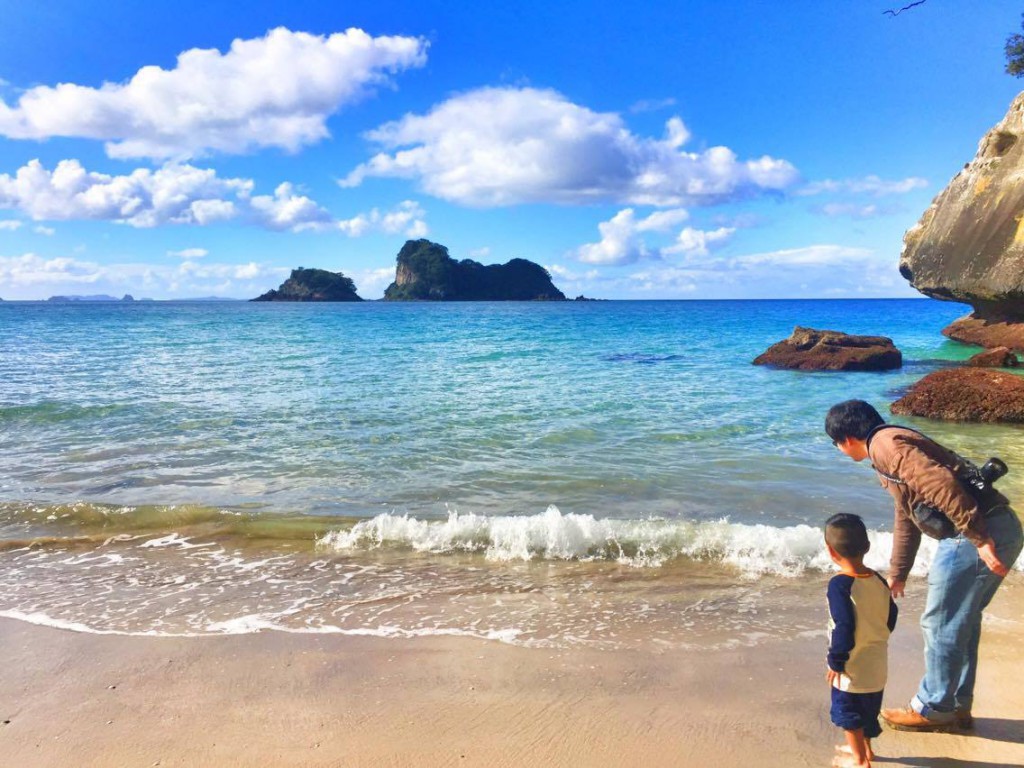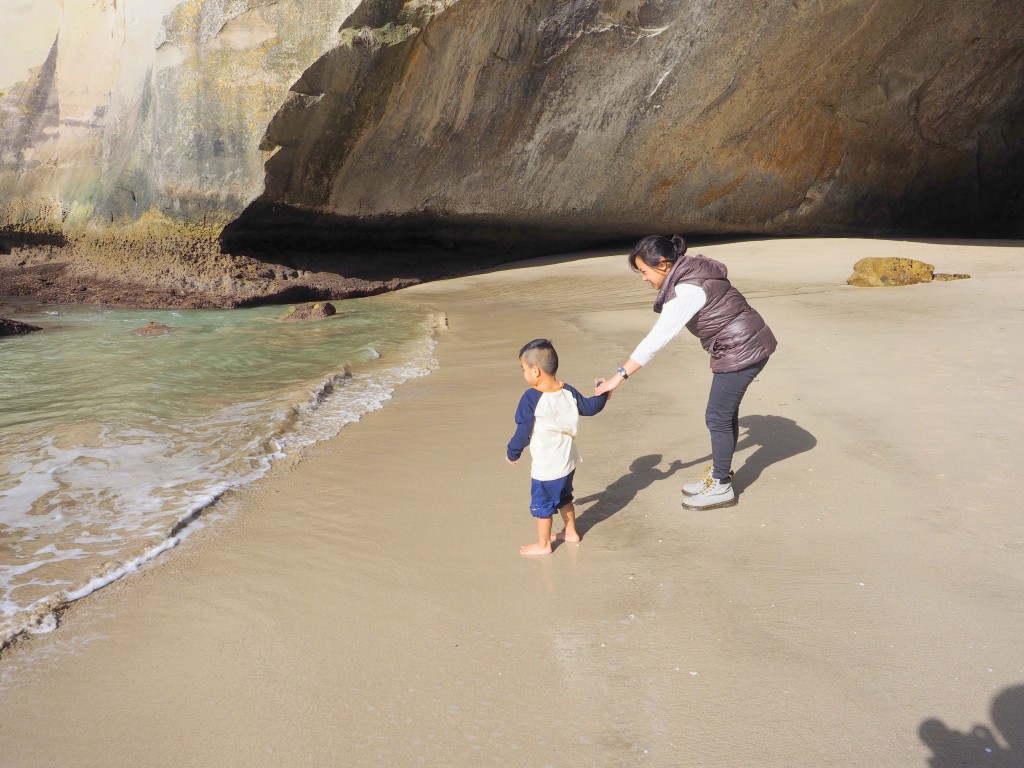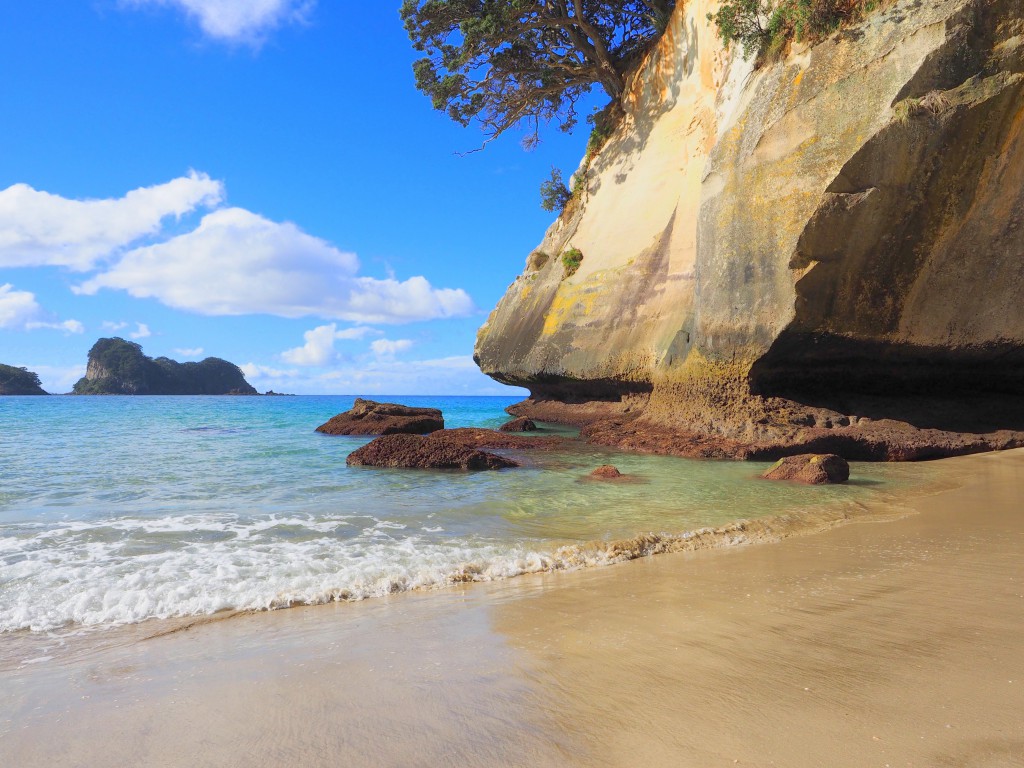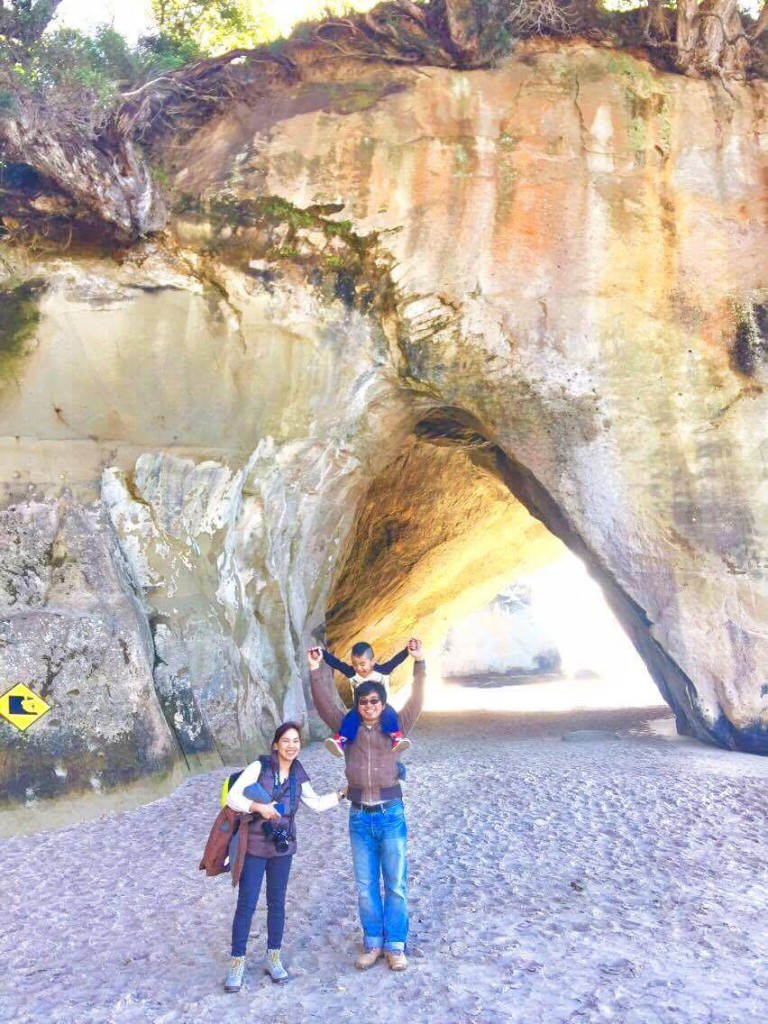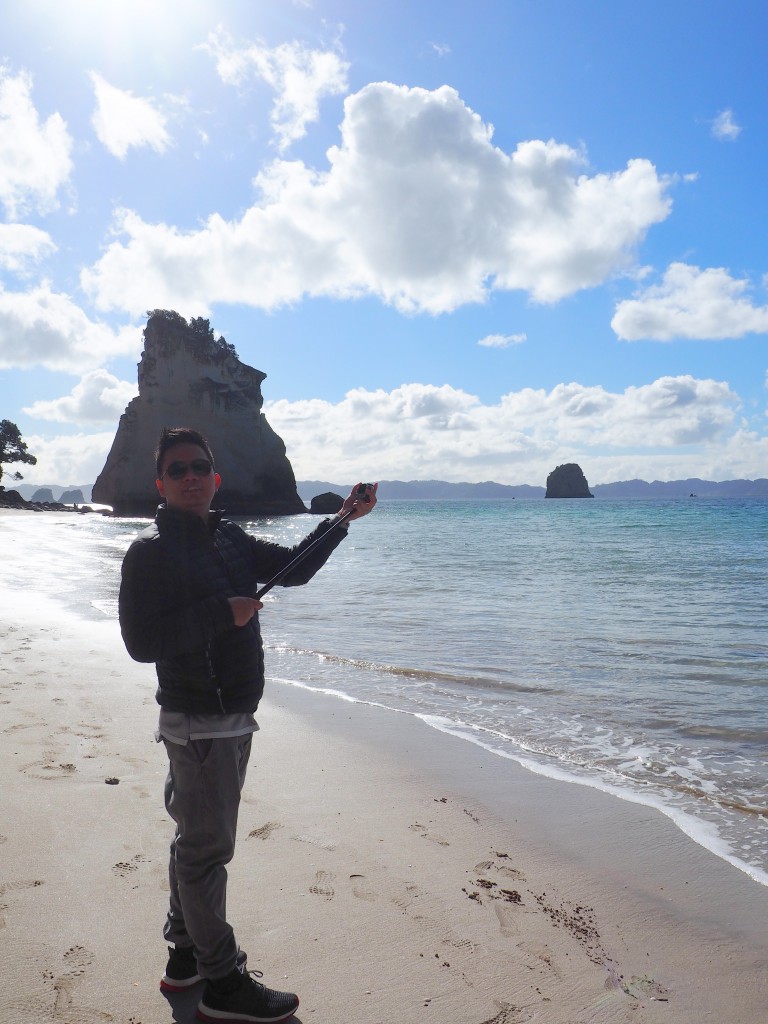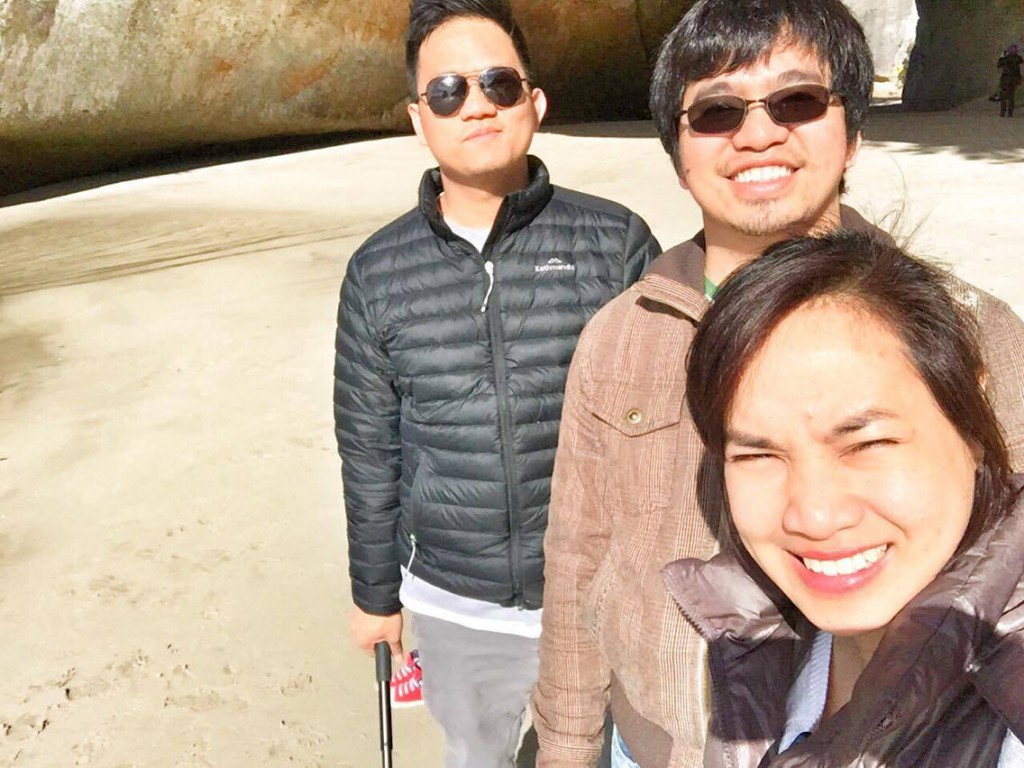 Day 3. August 6, 2016
Having breakfast before going to Snowy Mountain.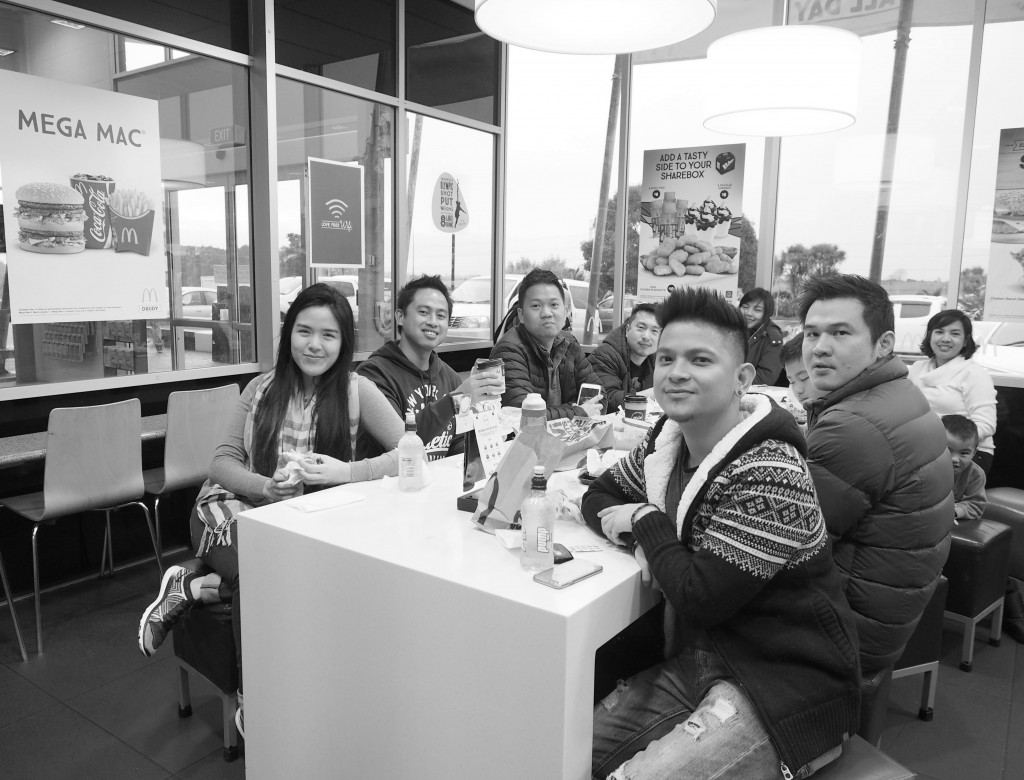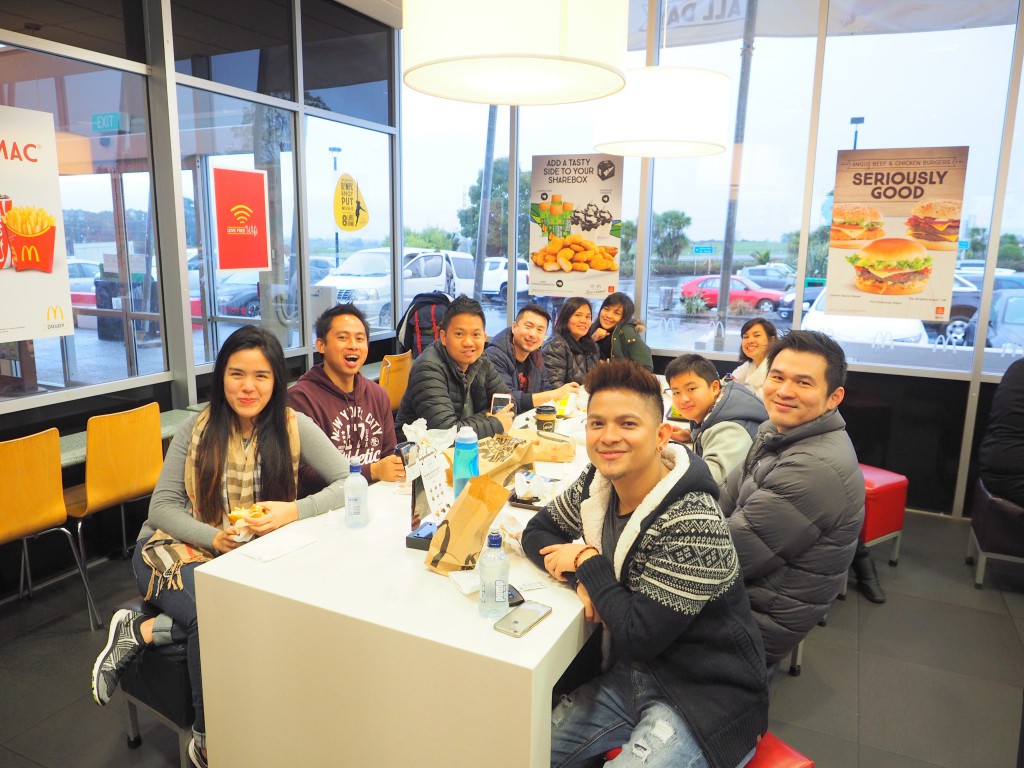 It was a long drive.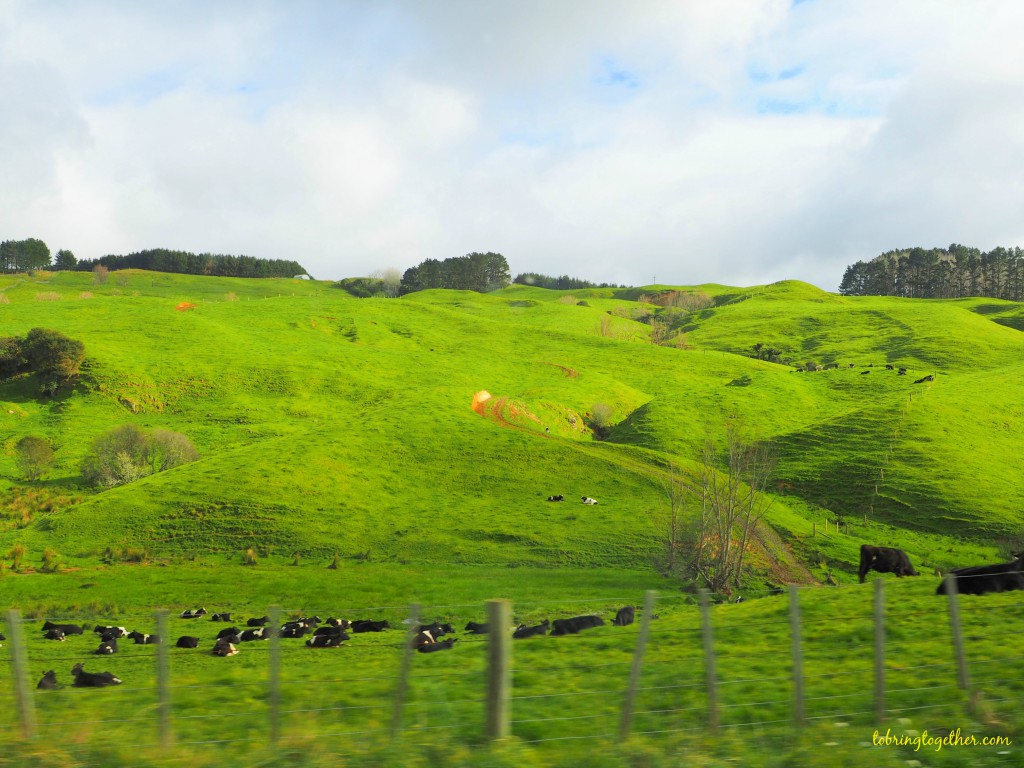 But the view of this countryside makes it all worth it. 

Stop over for toilet break.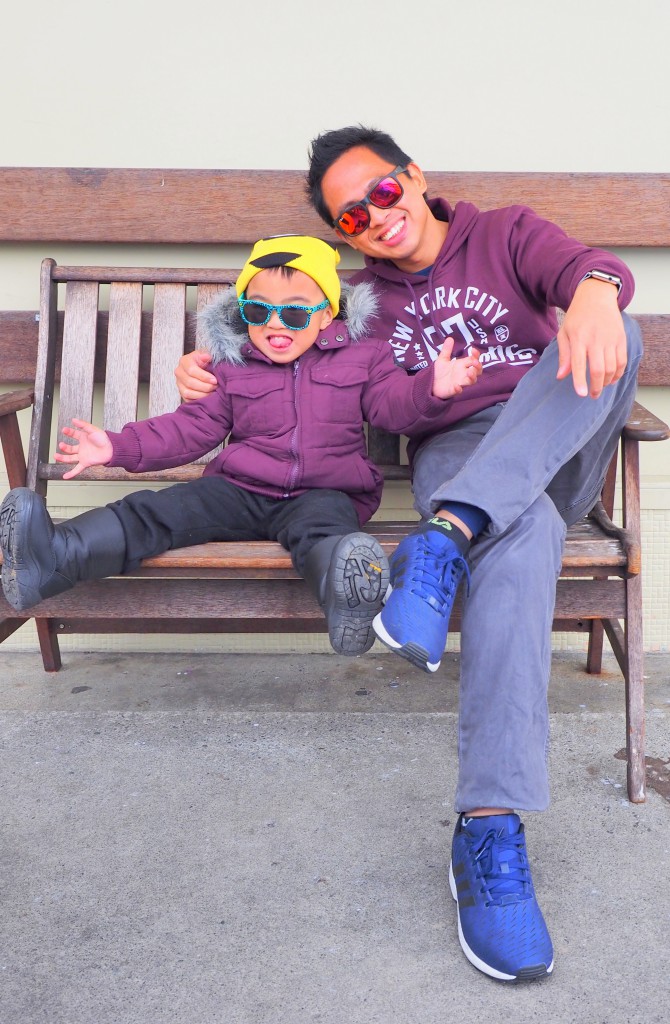 After about 8 hours drive, we arrived at Mt Ruapehu.
Yey! Our first real snow adventure! :))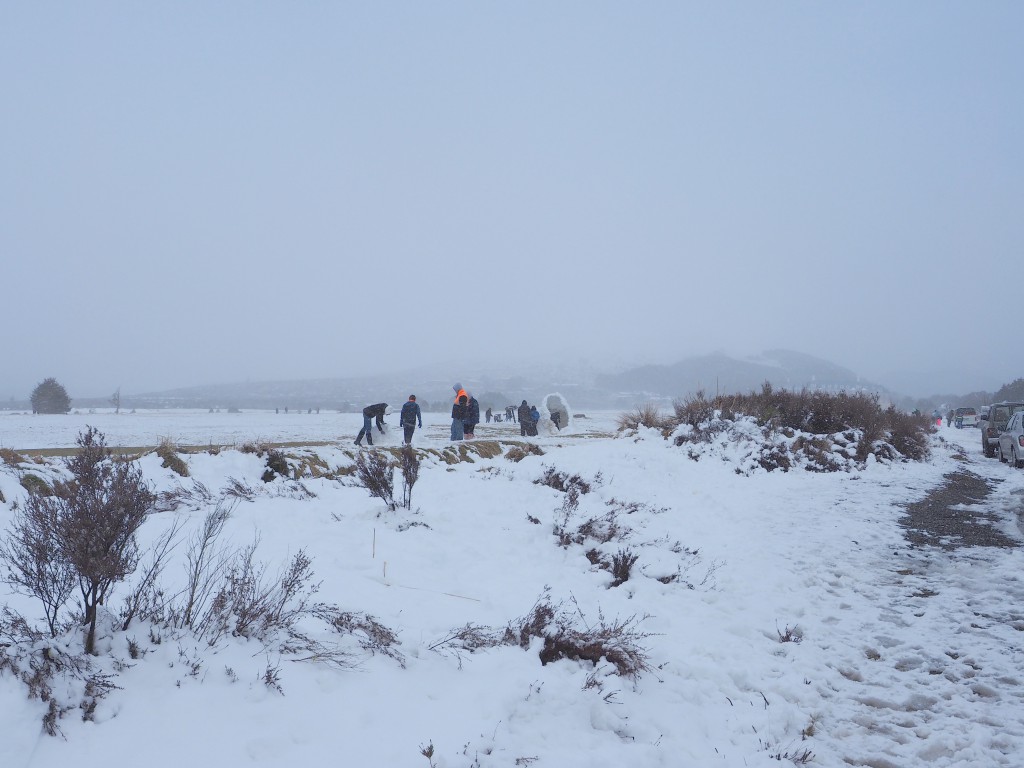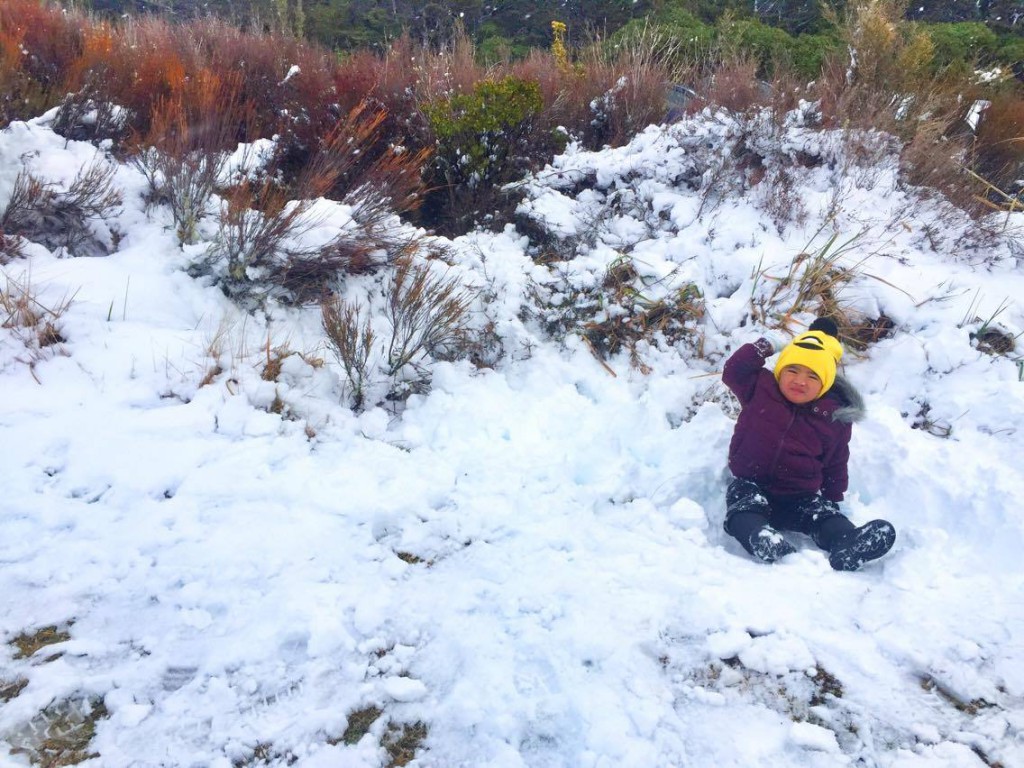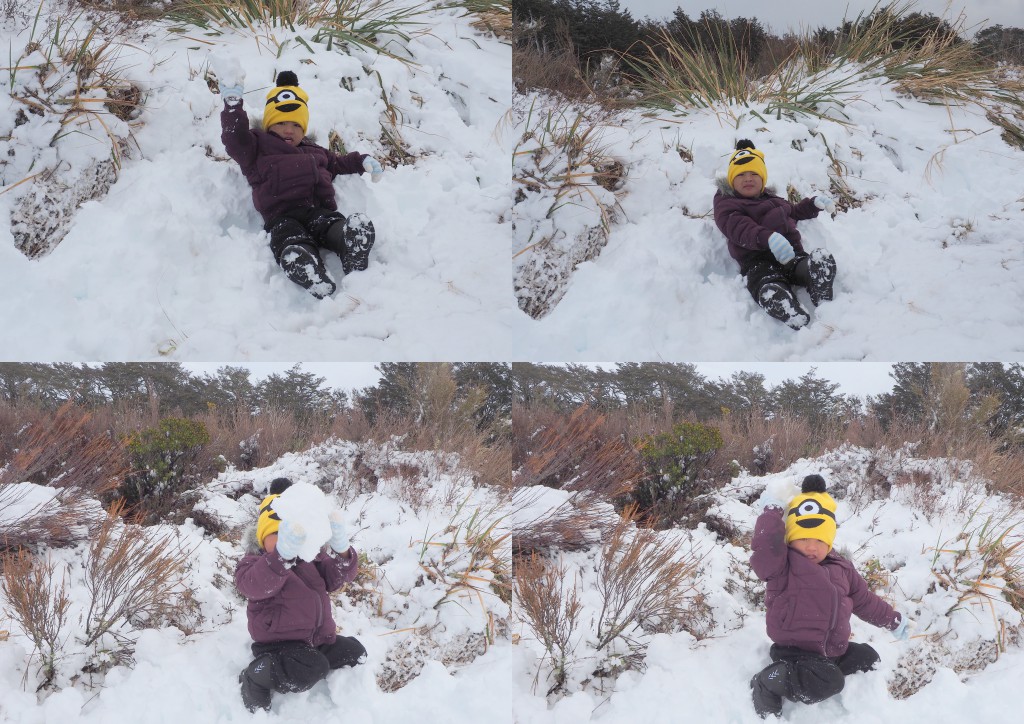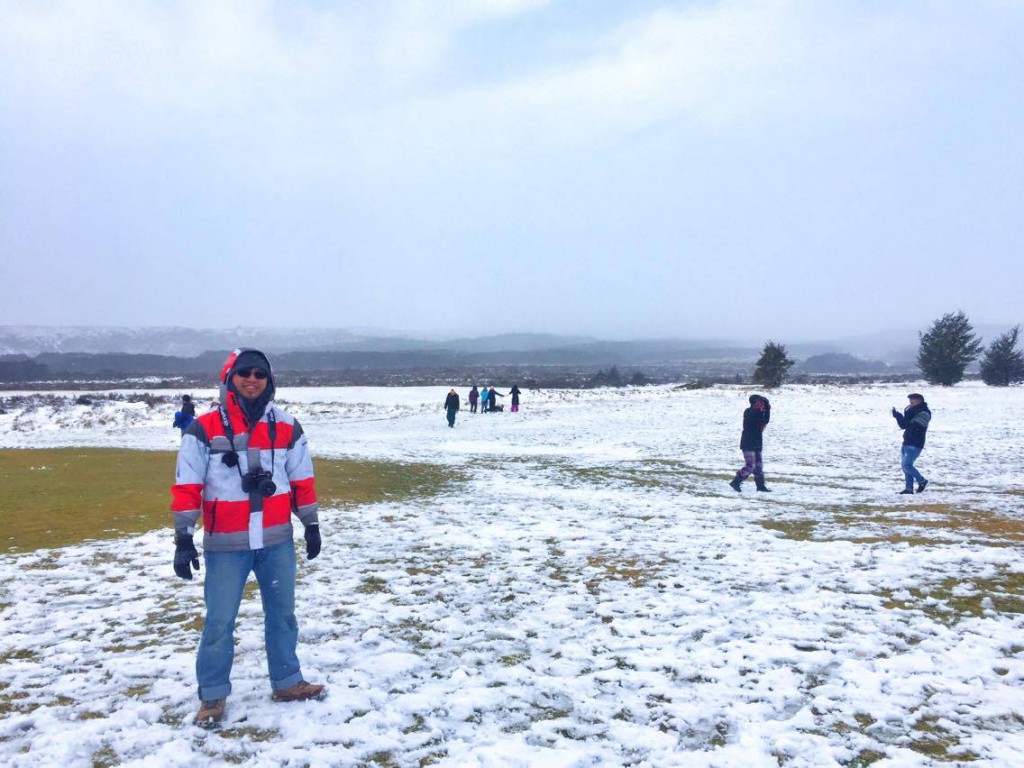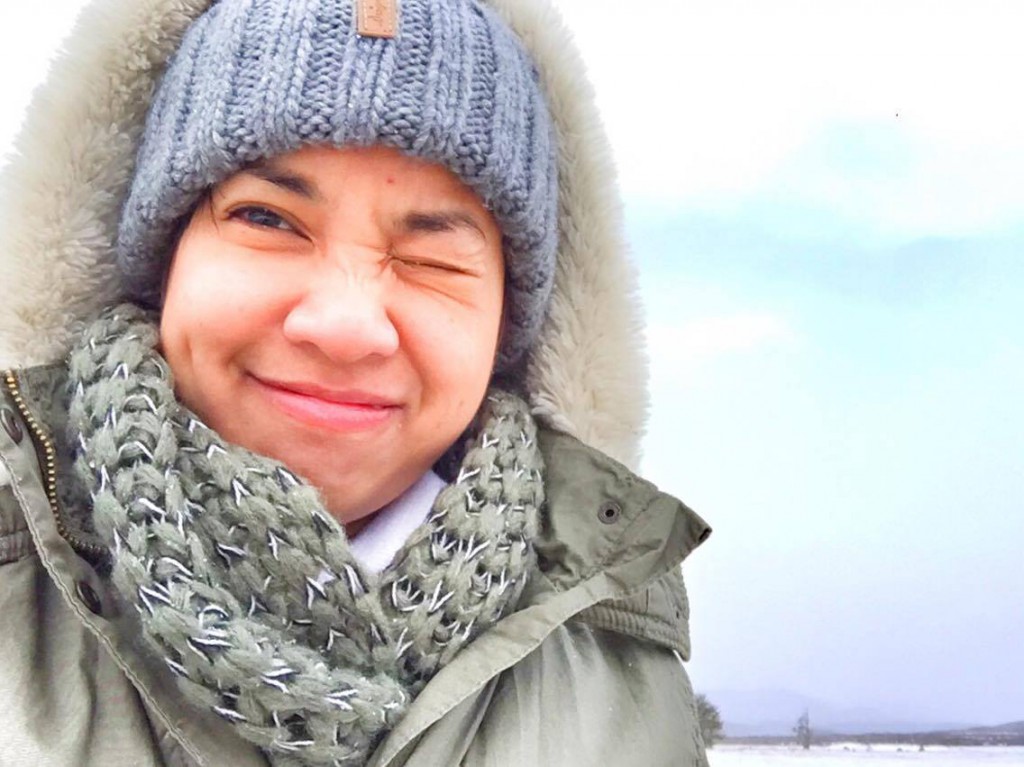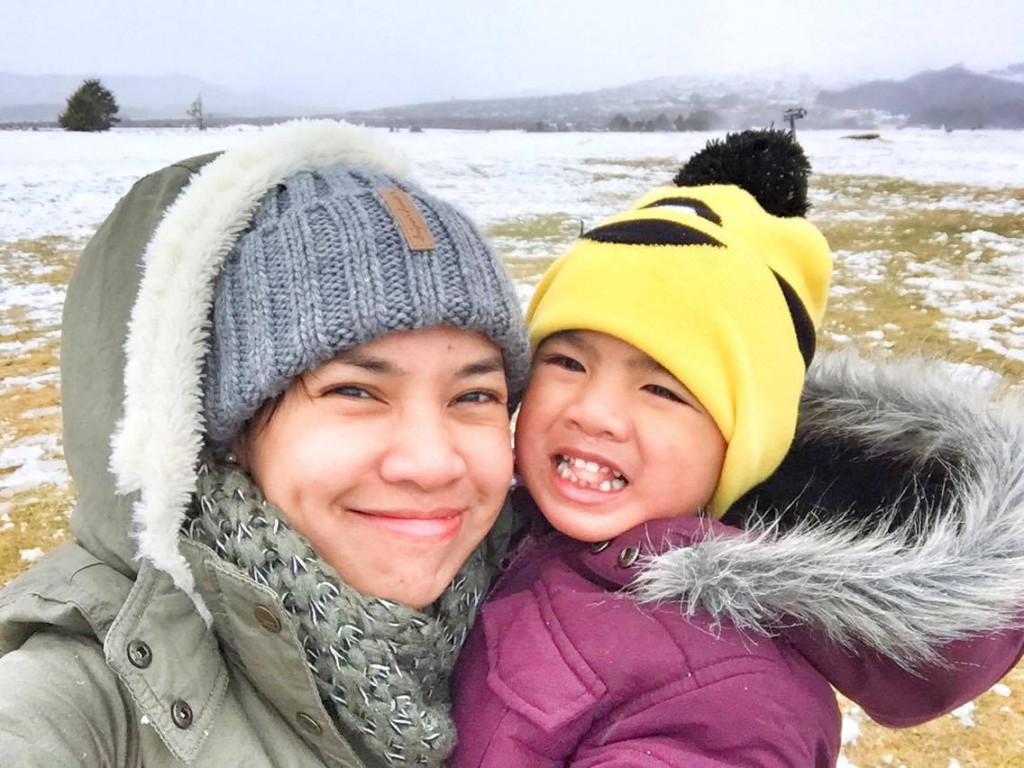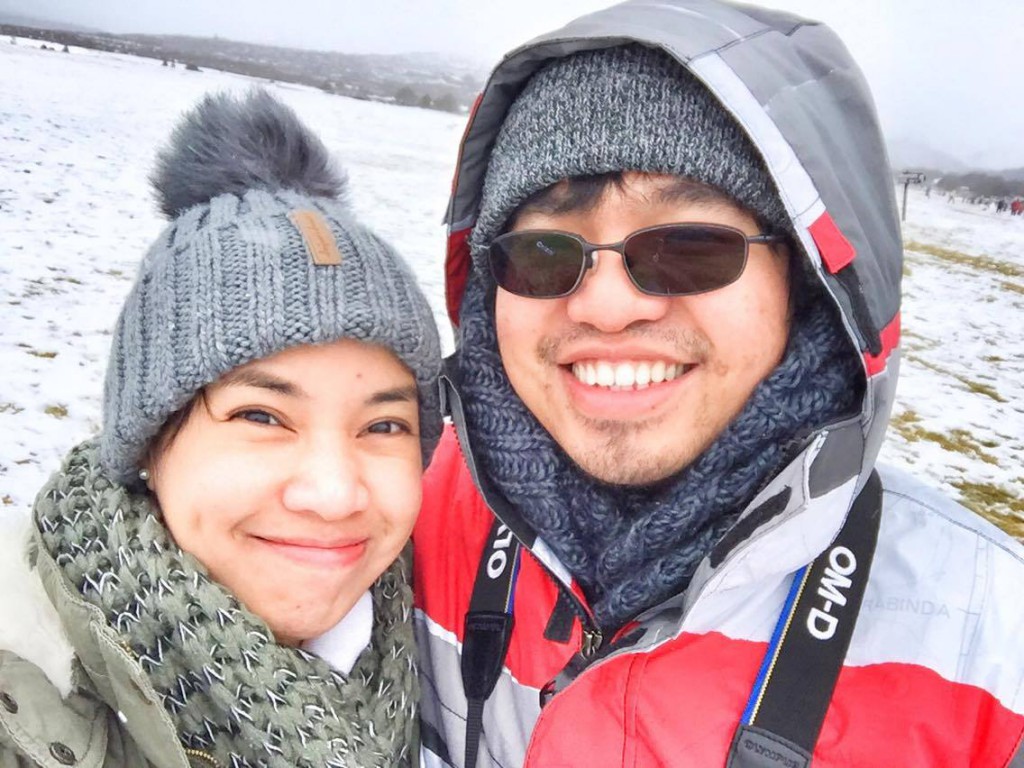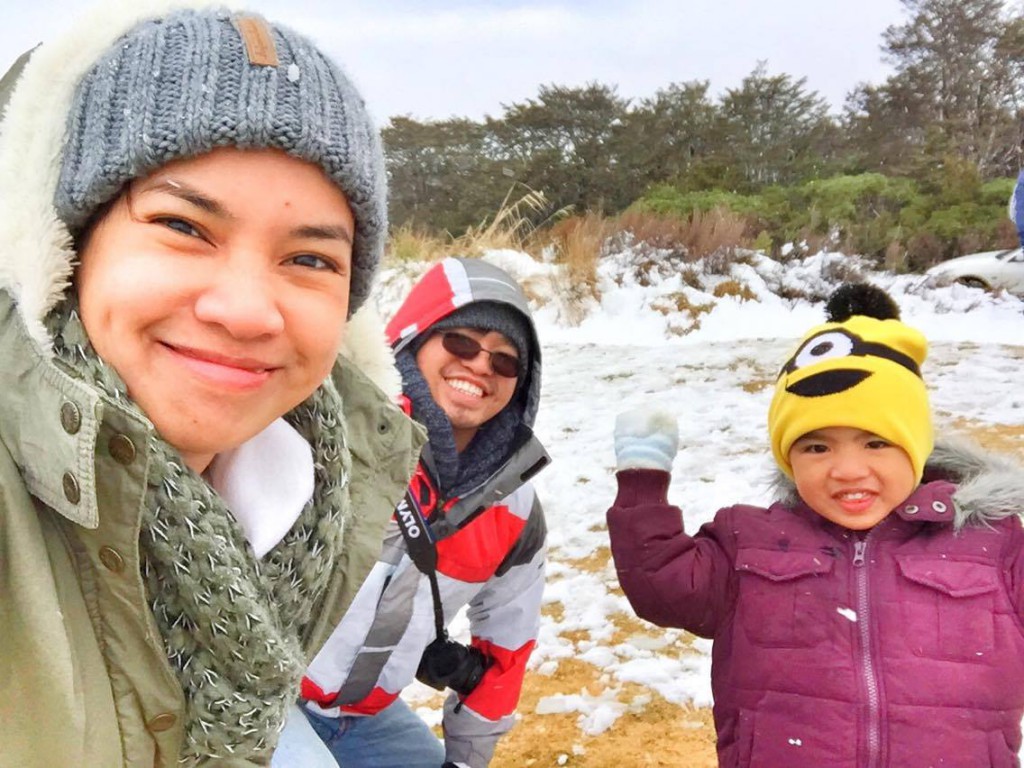 Our plan of going to Snowy Mountain was canceled since there was already a heavy snow in Mt Ruapehu. 
I guess everyone was just enjoying the moment 😉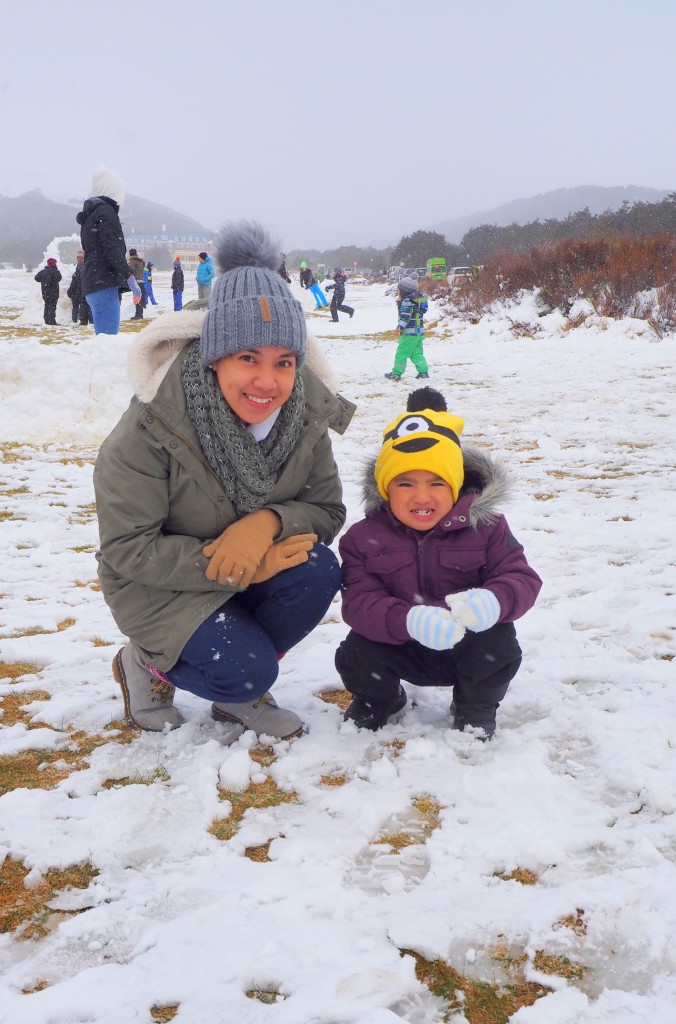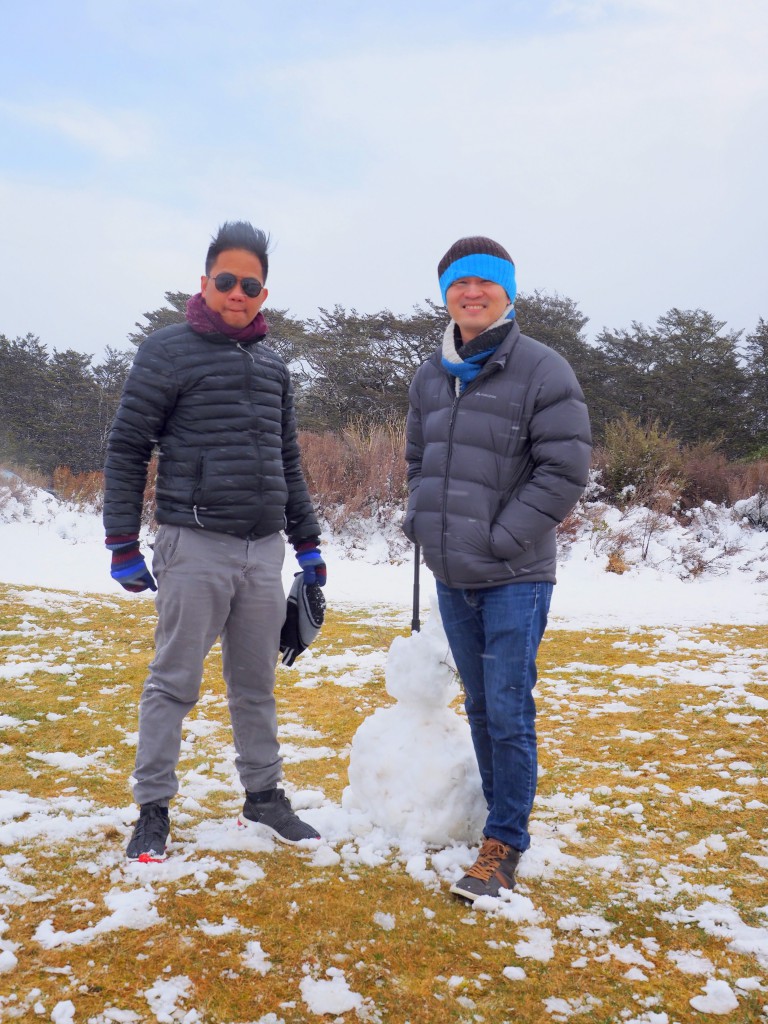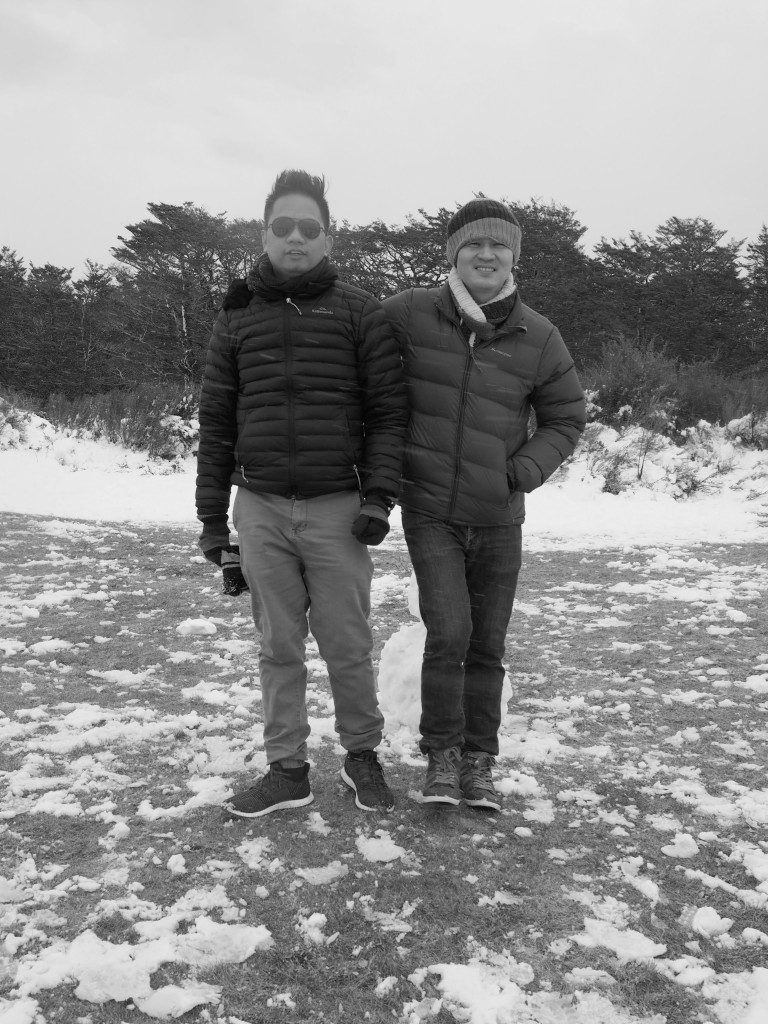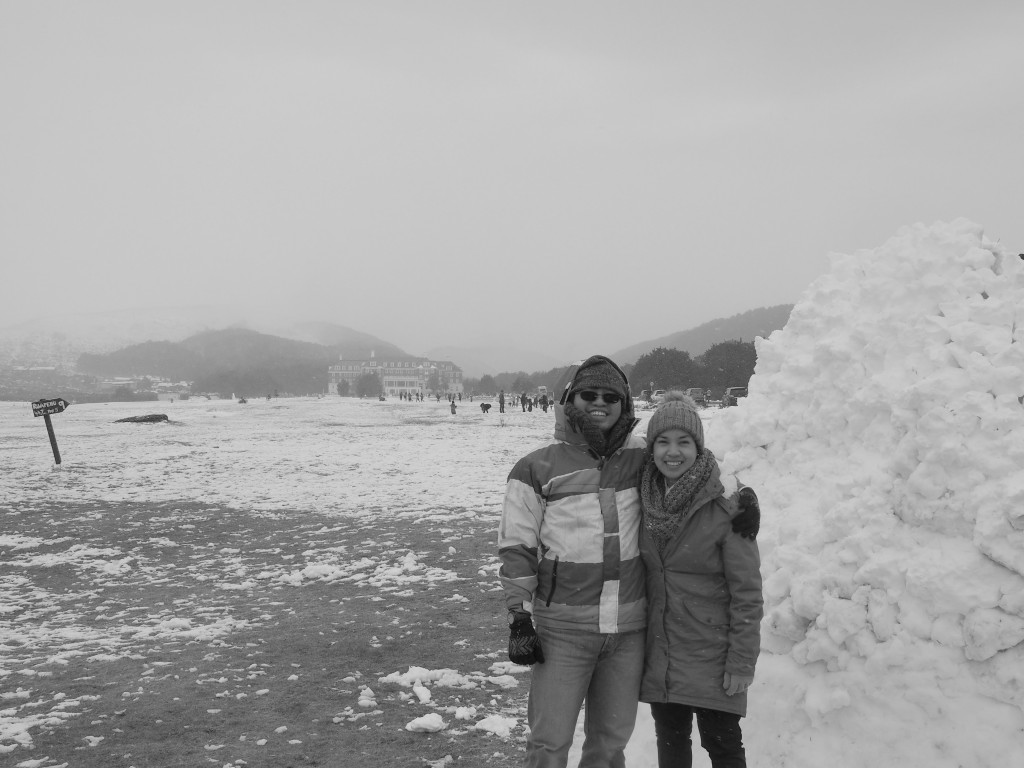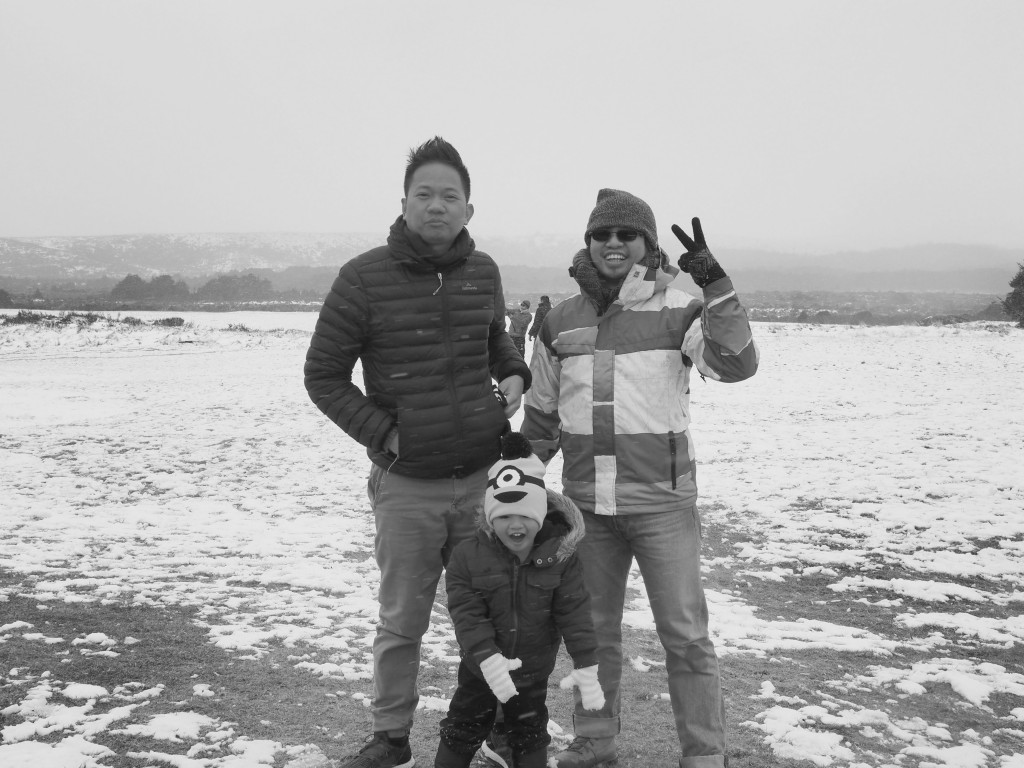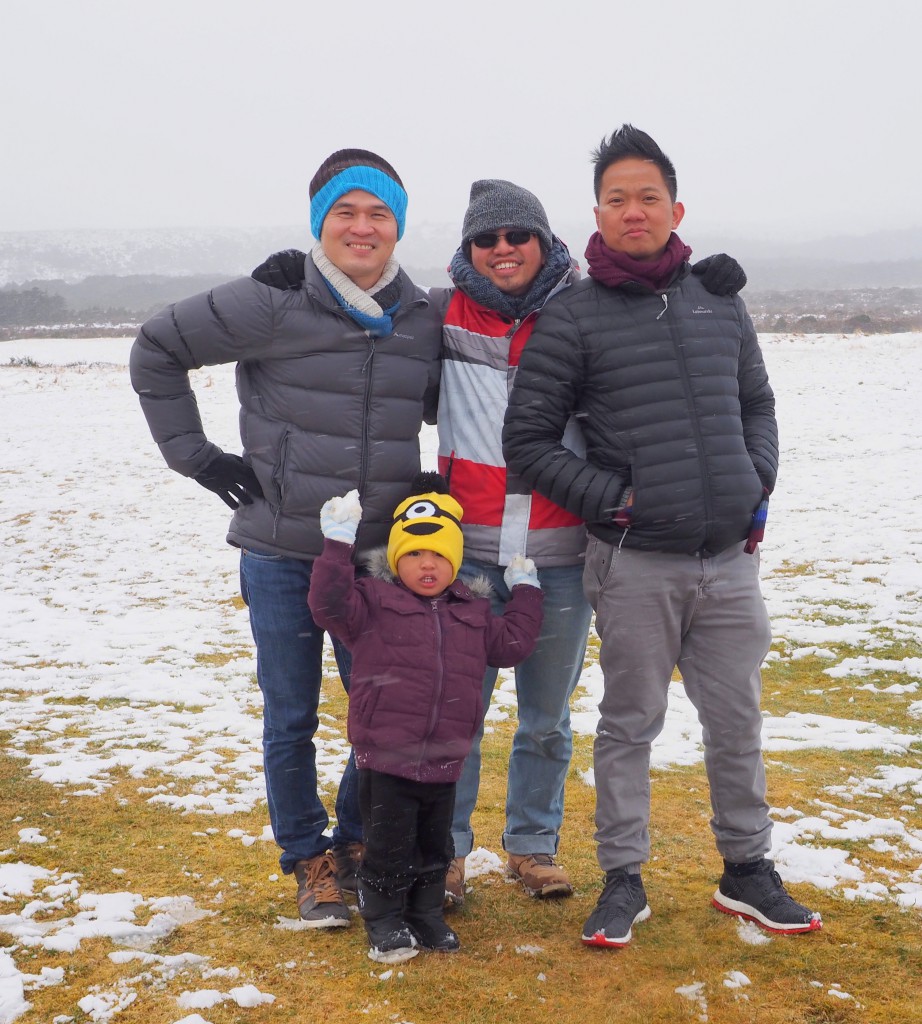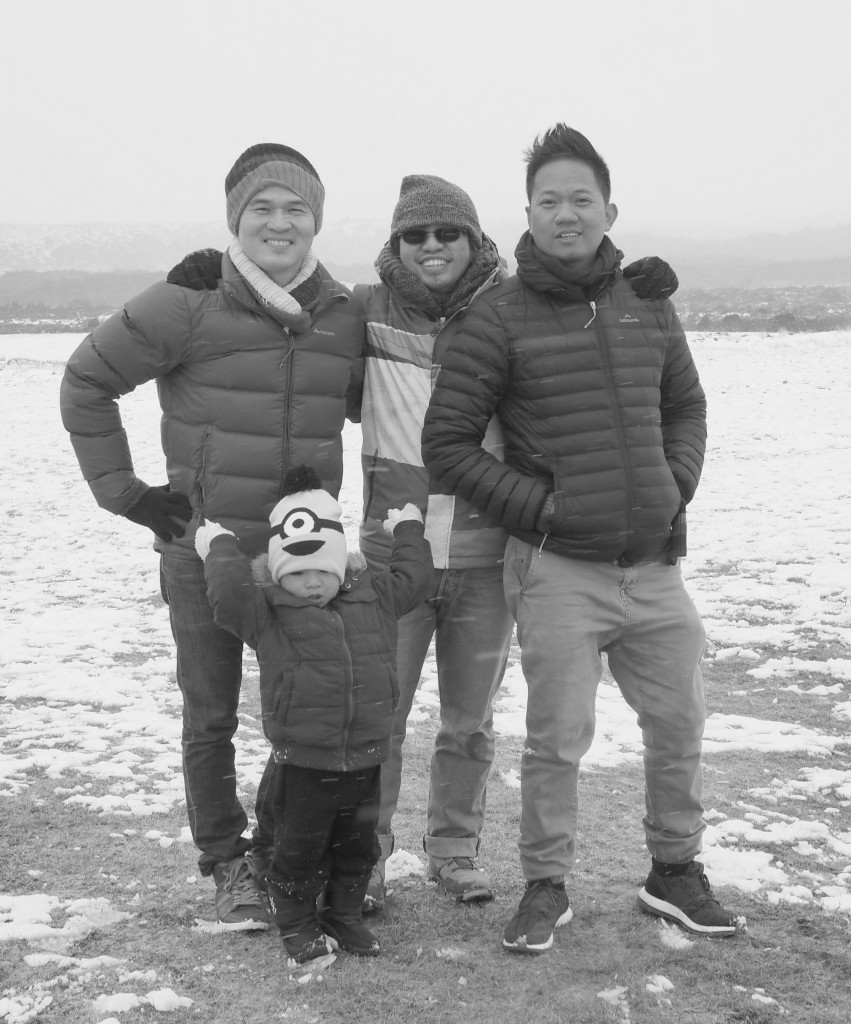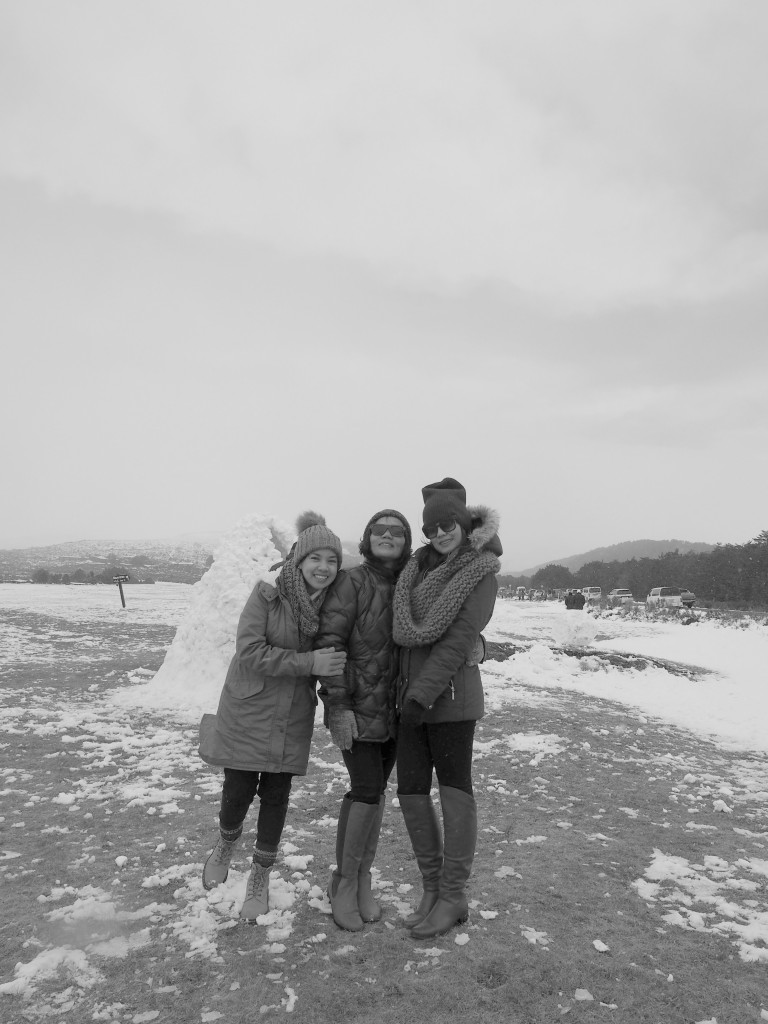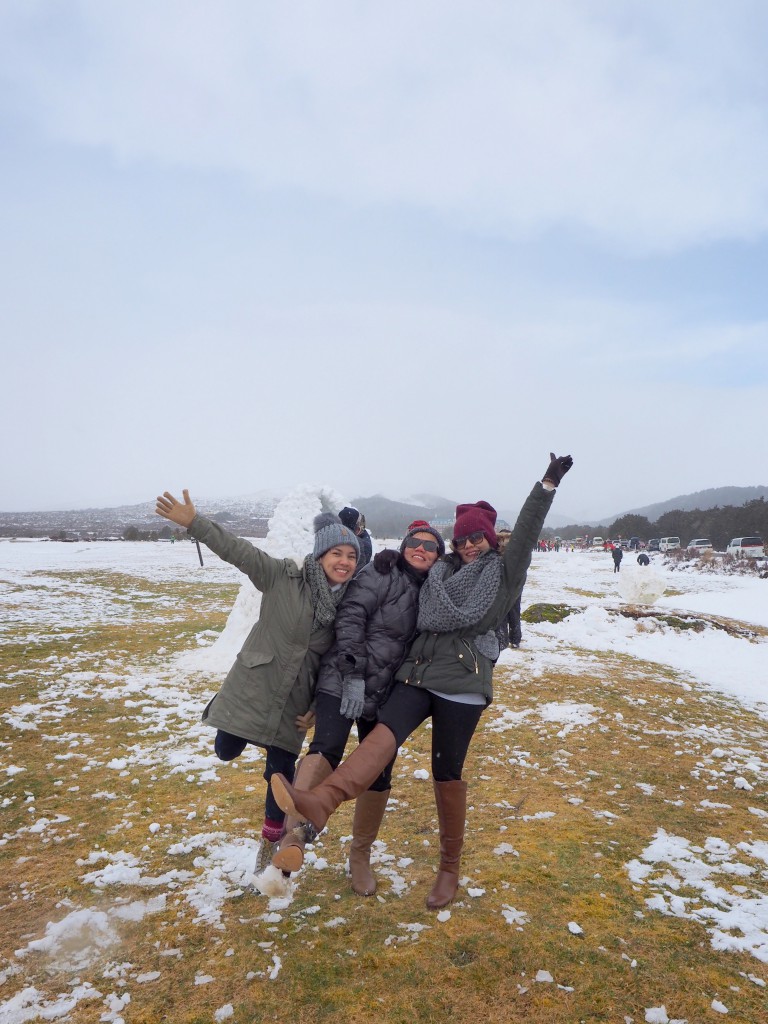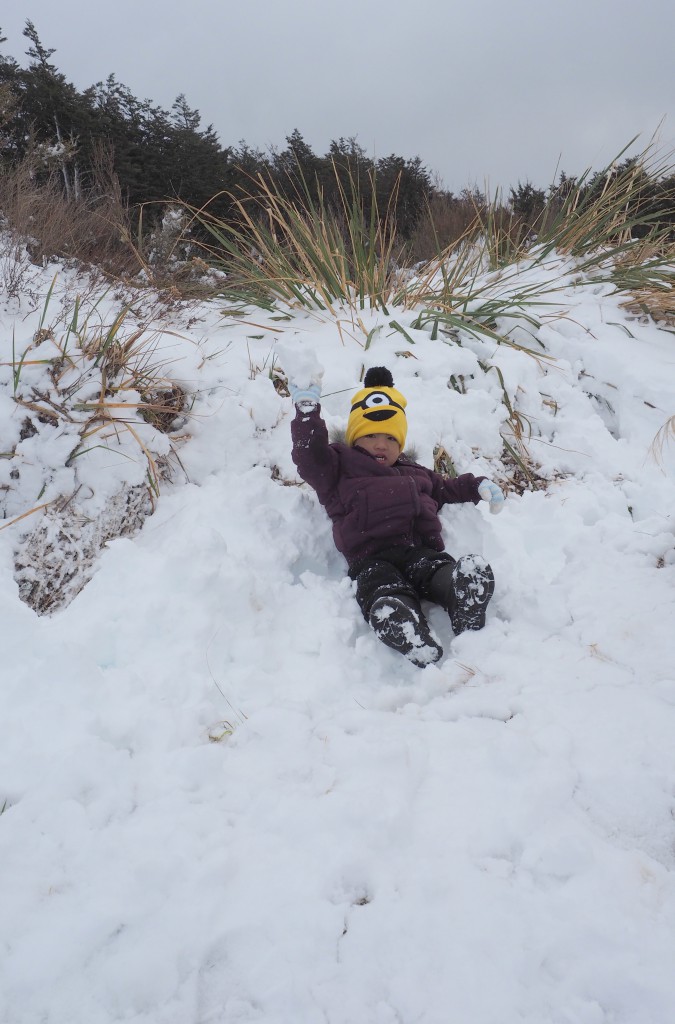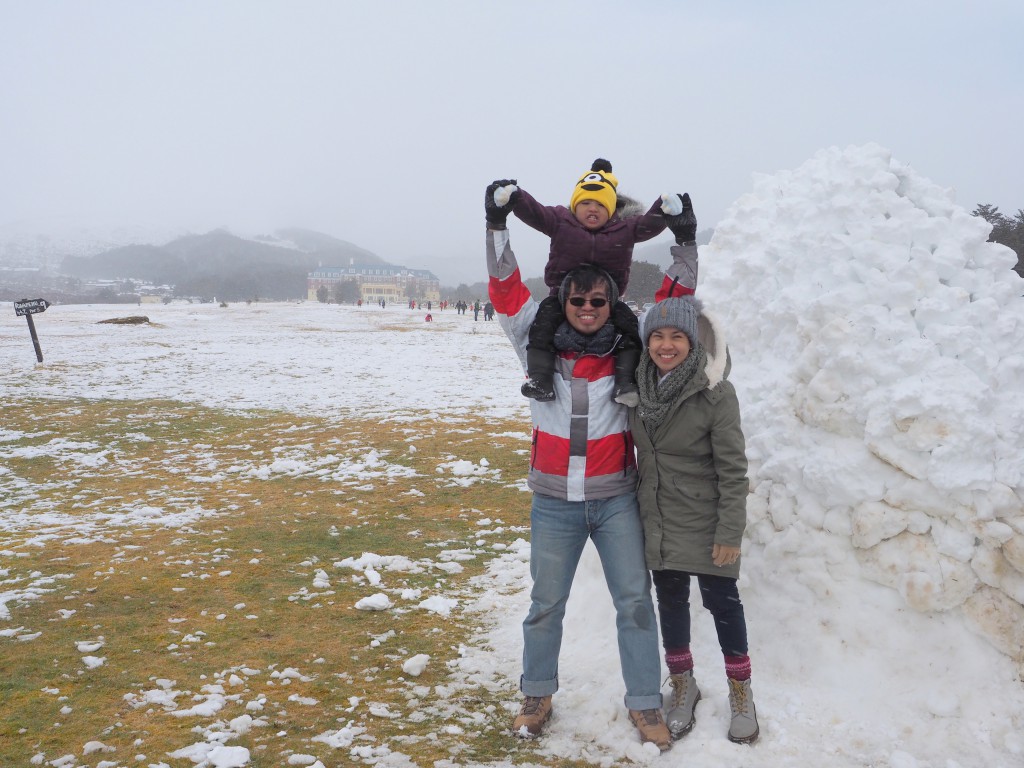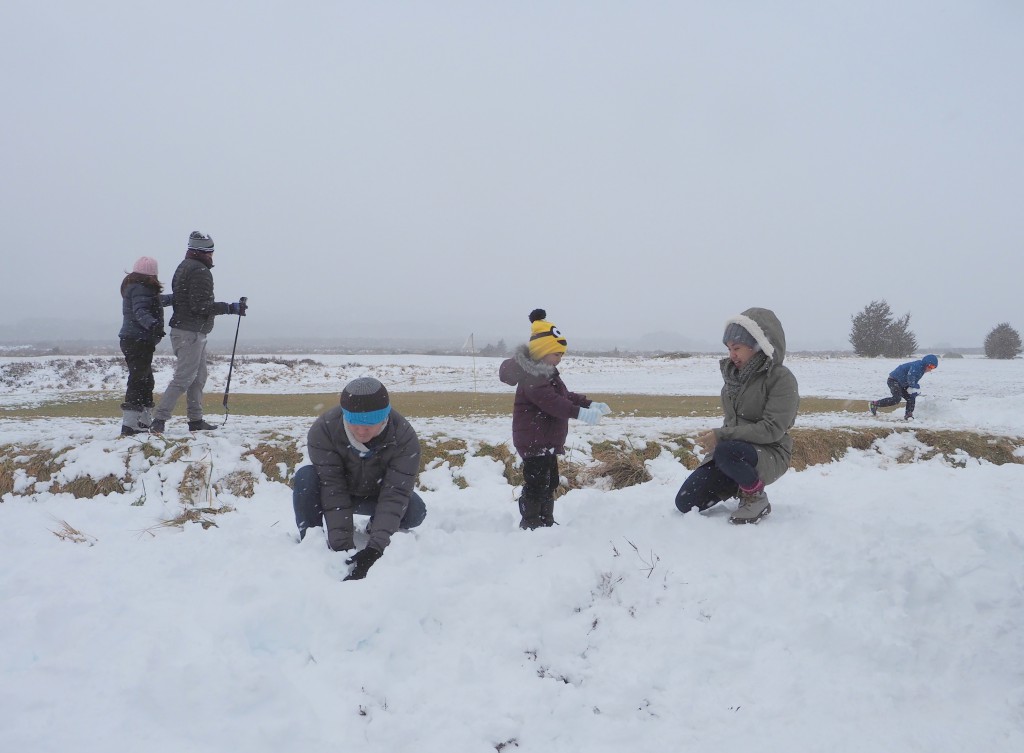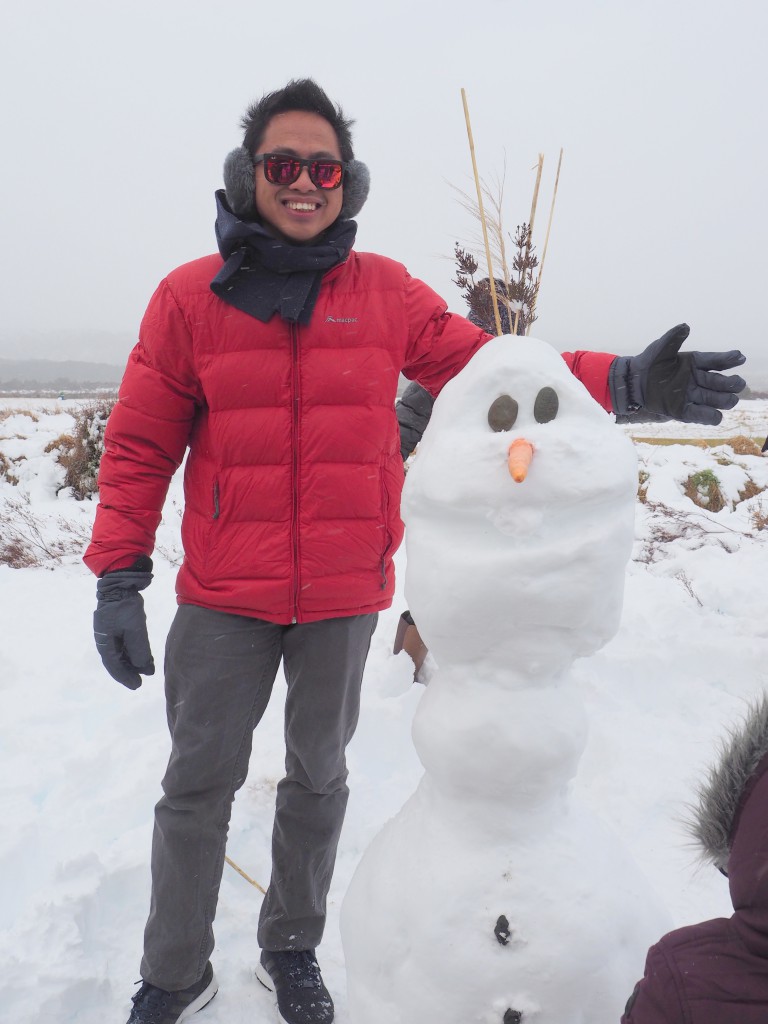 Jonathan made this snowman Olaf, and Marshall does not want to let go of it!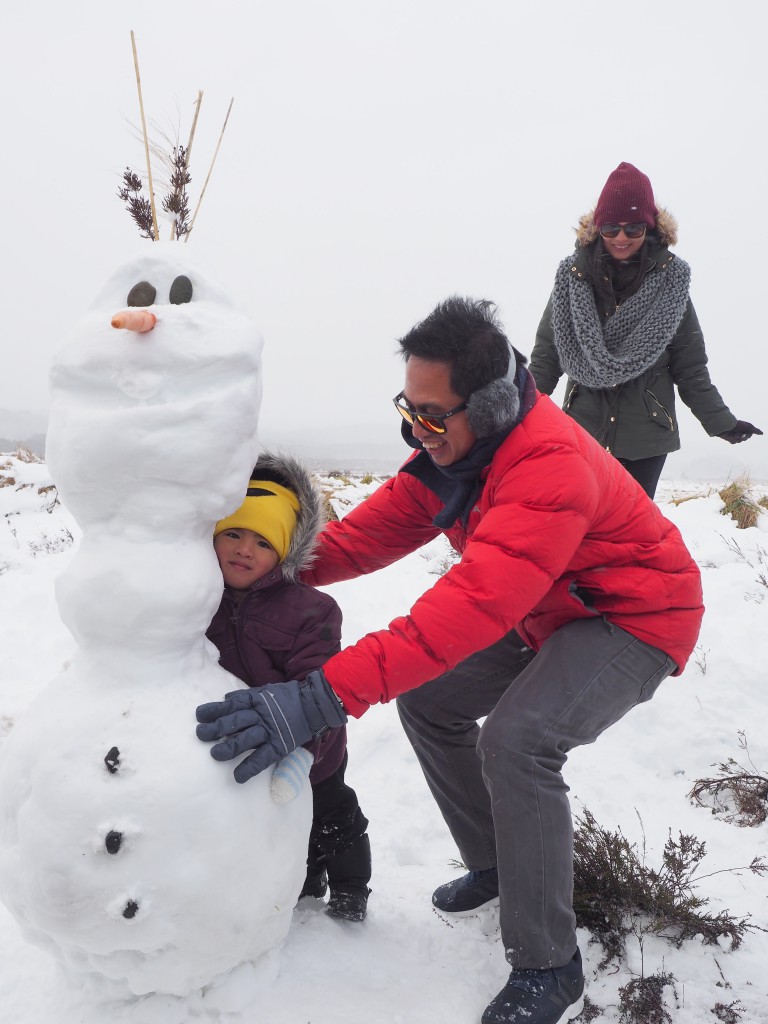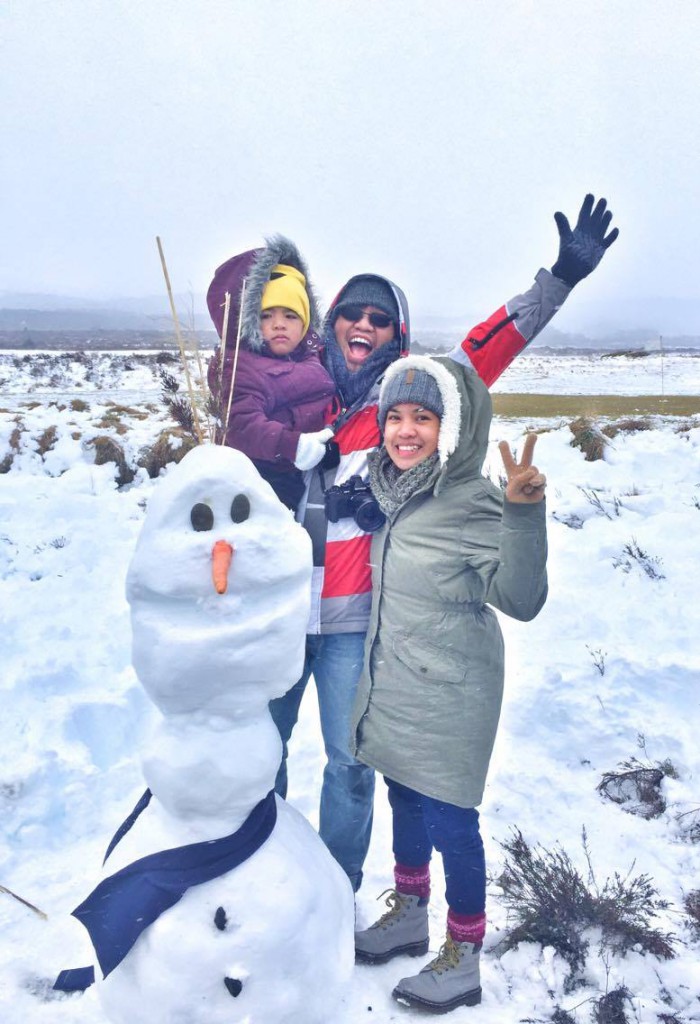 We spent the night at Rotorua.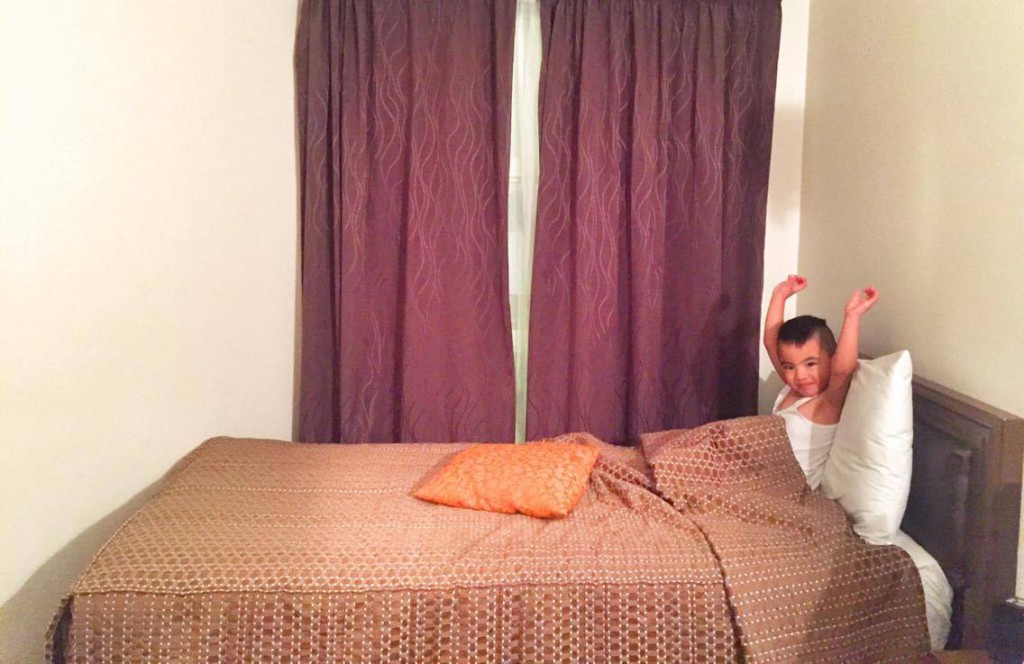 Day 4. Aug 7, 2016
Rotorua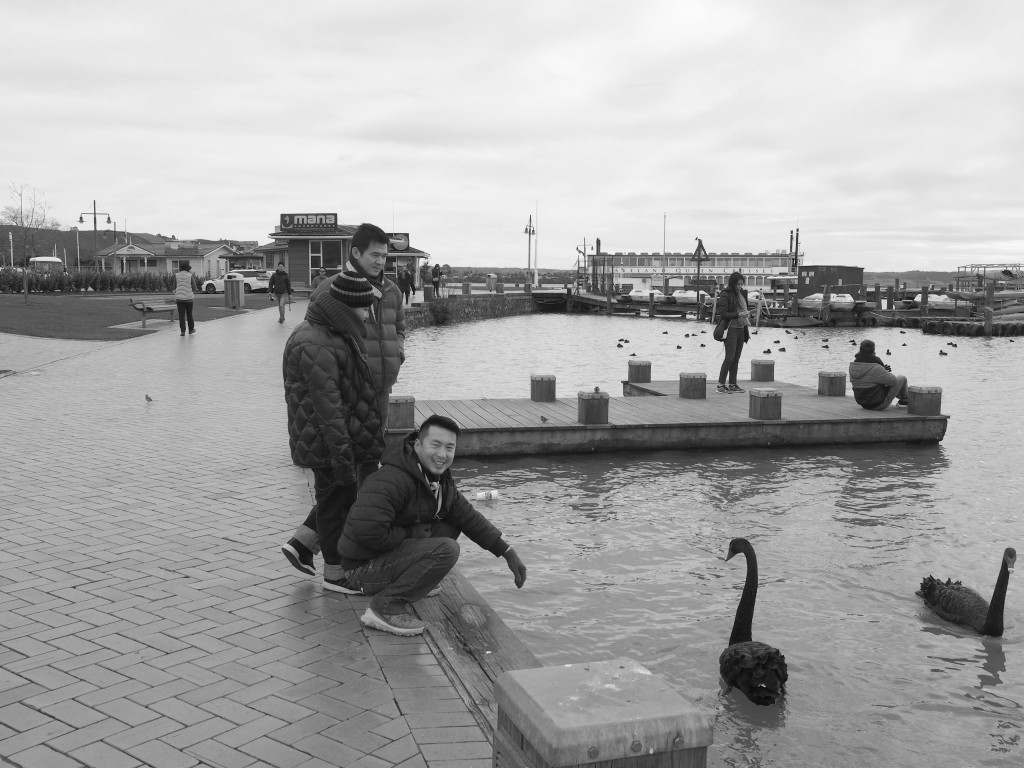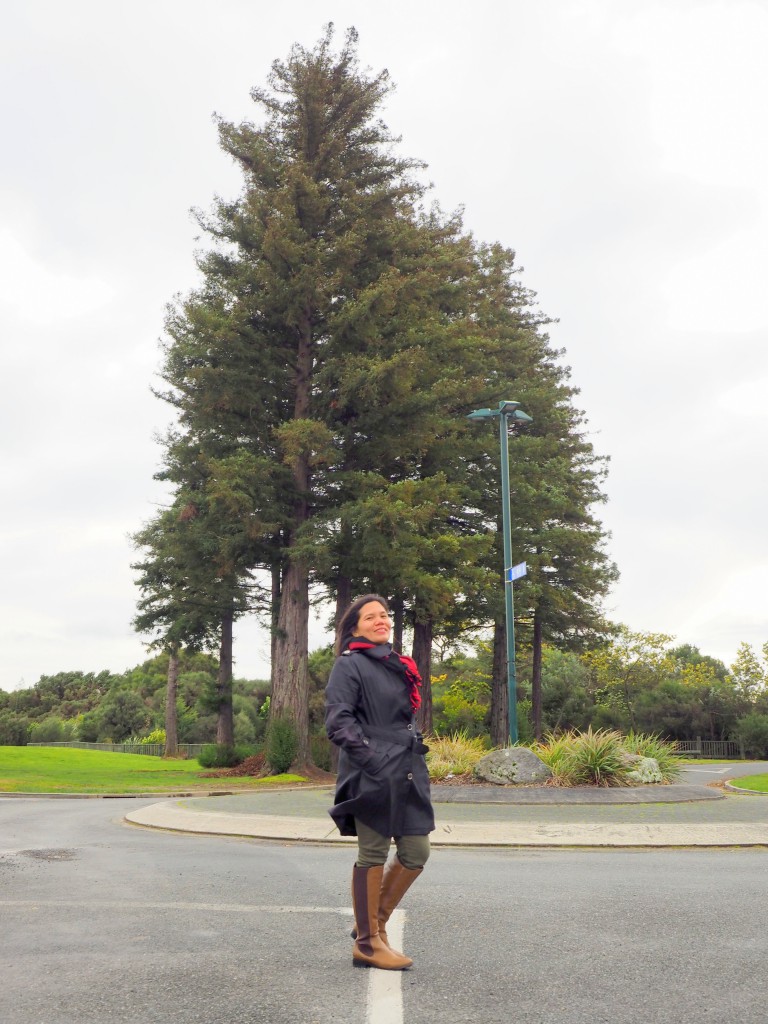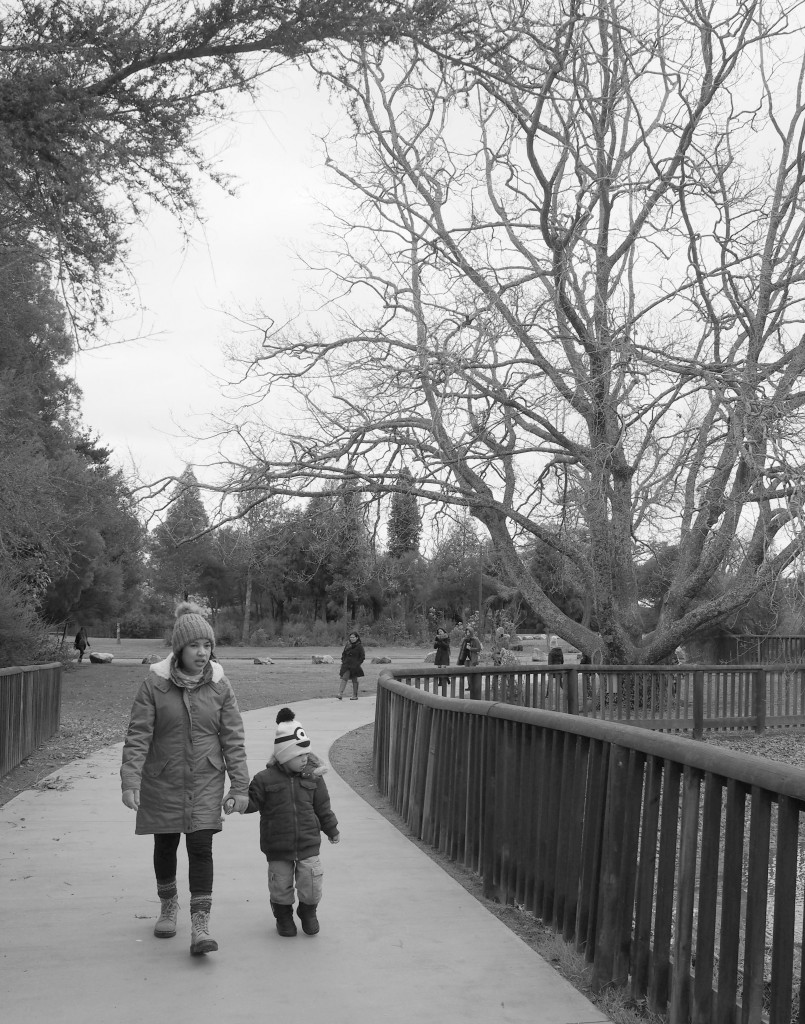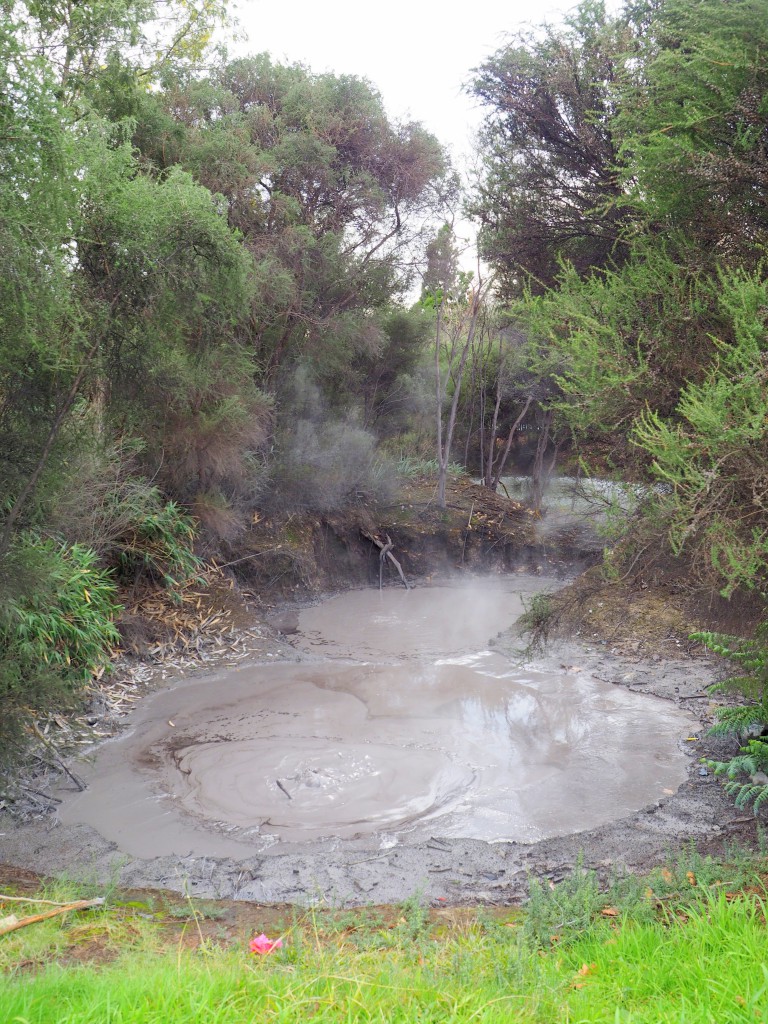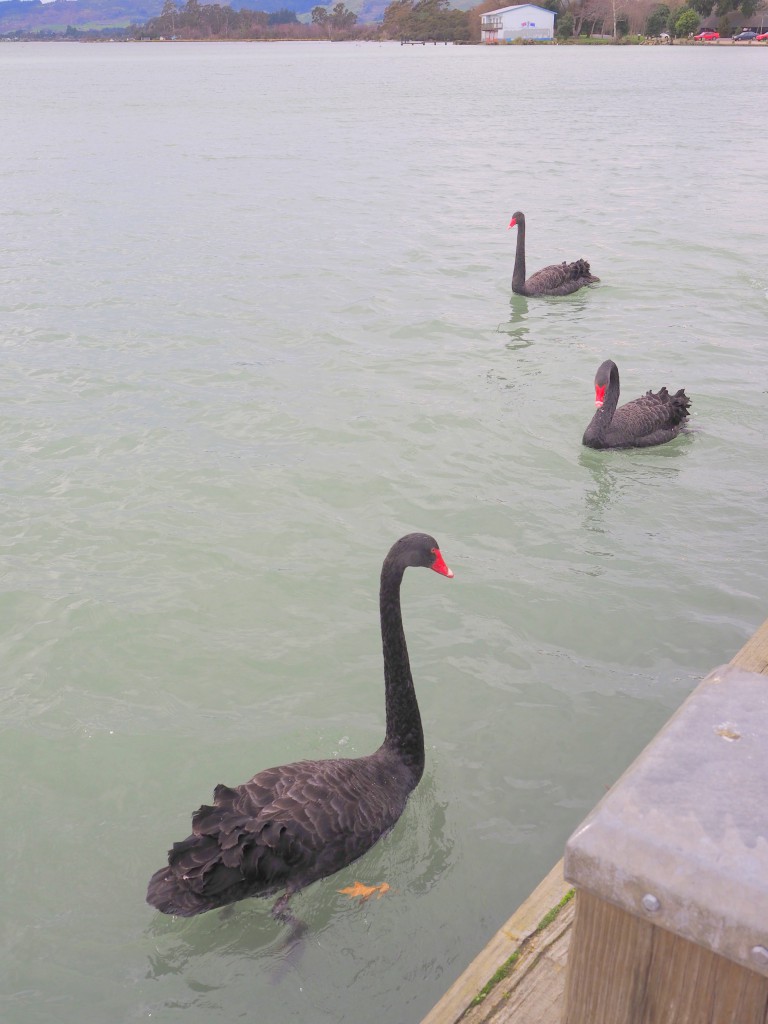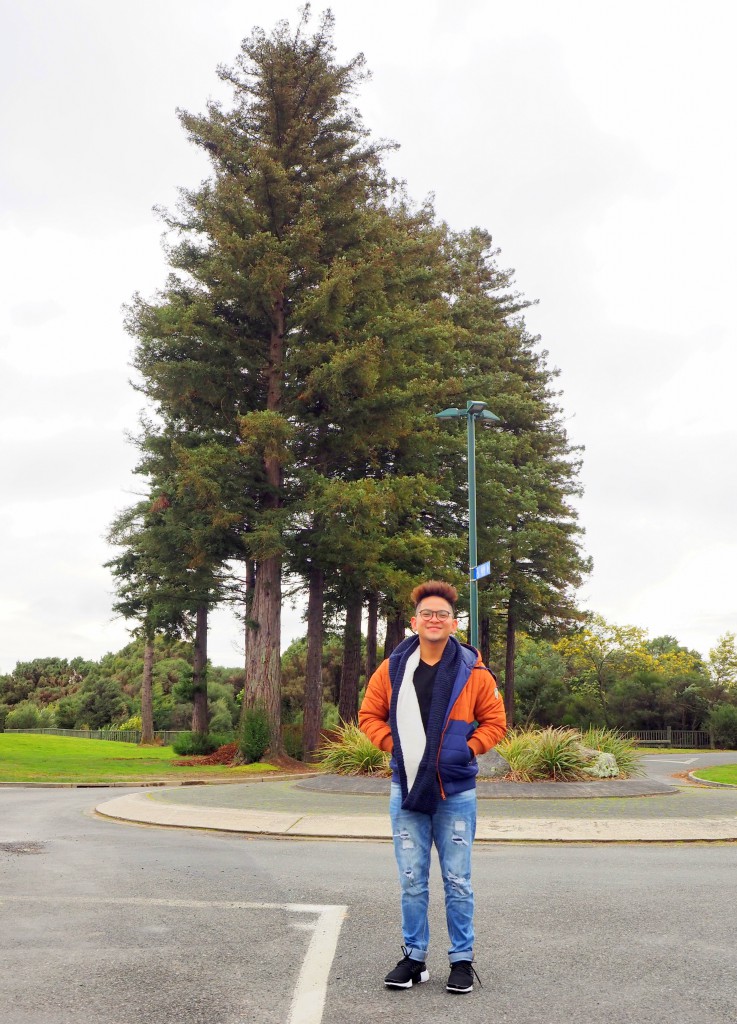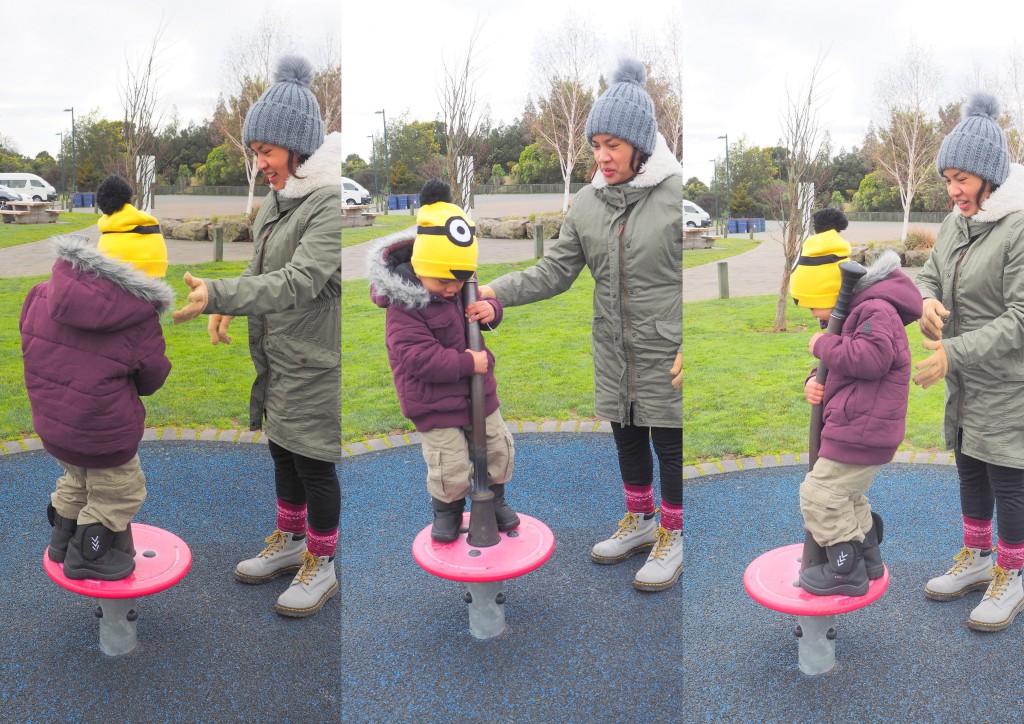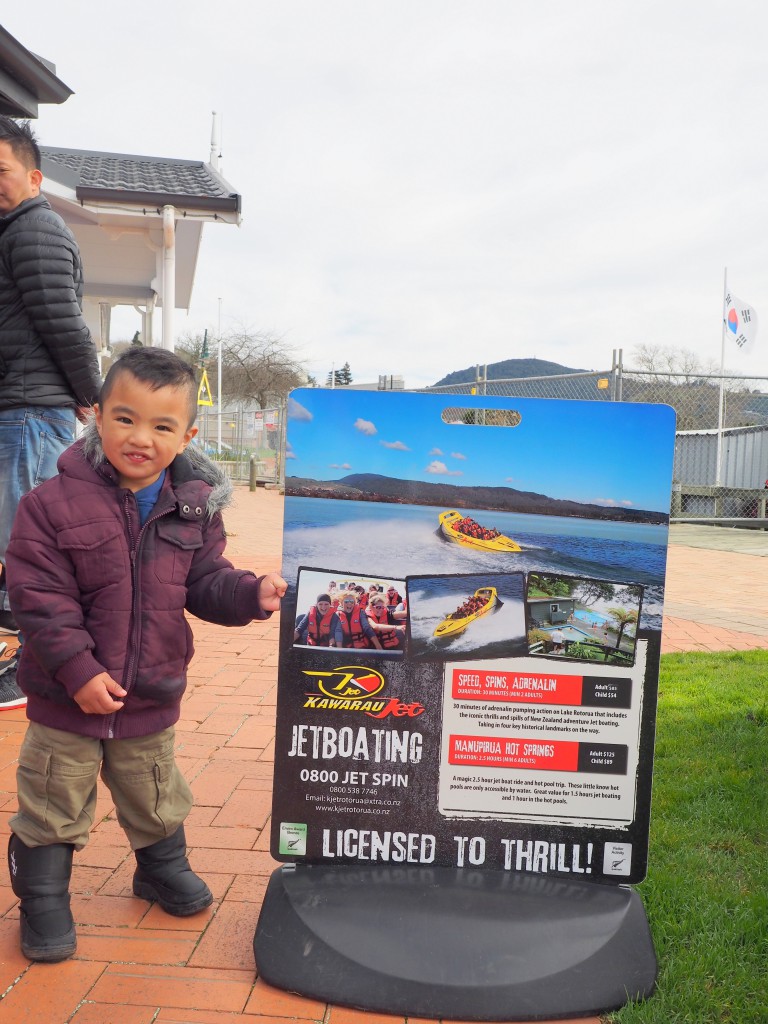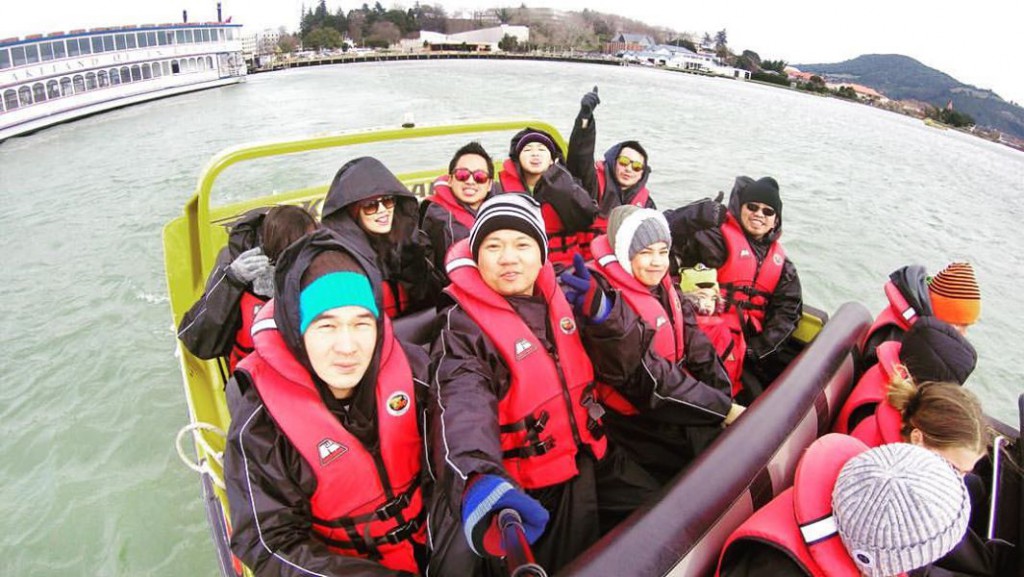 Jetboating was super fun! Not to mention, super wet..! 🙂
We had a couple of walk at The Redwood before going back to Auckland.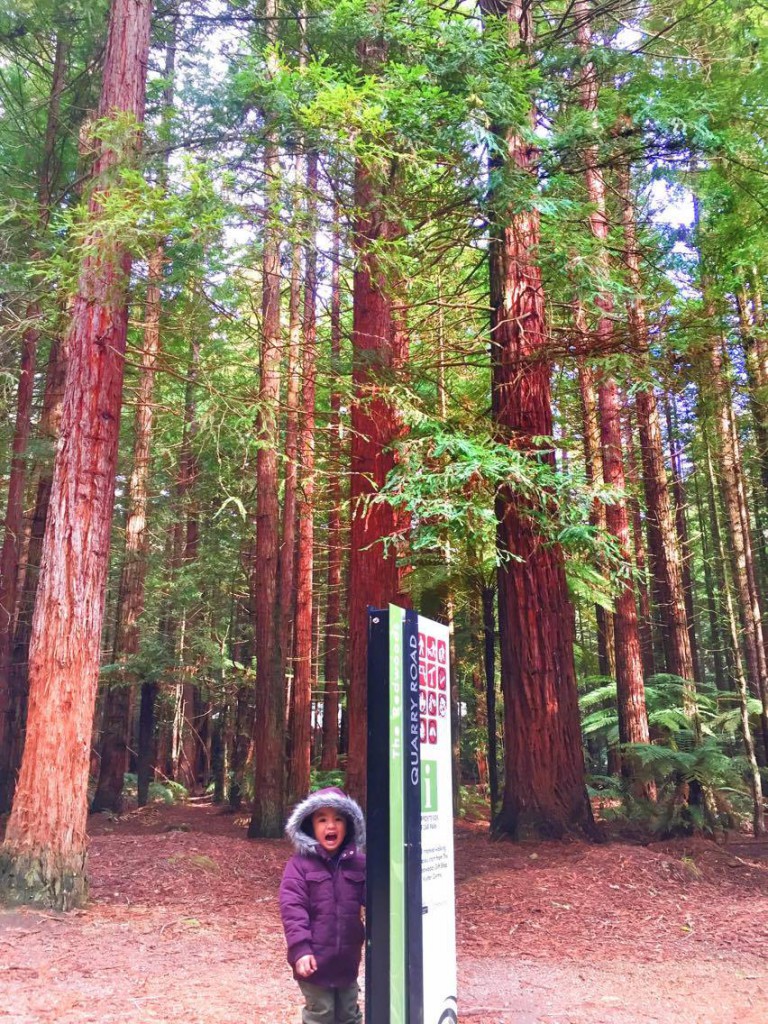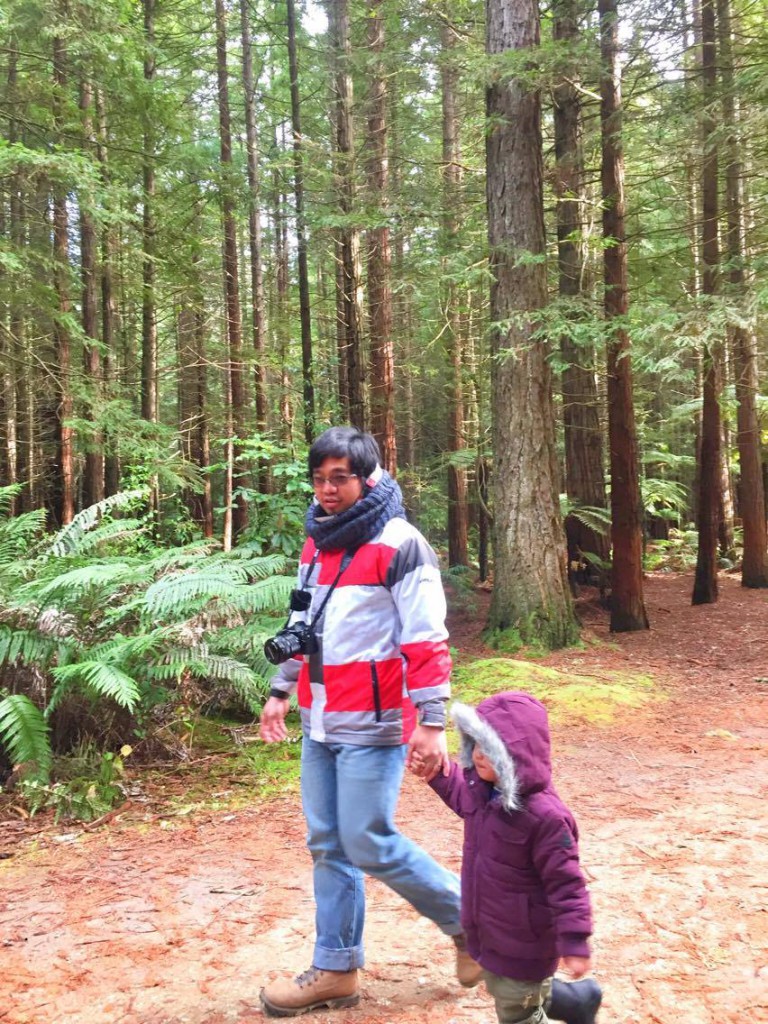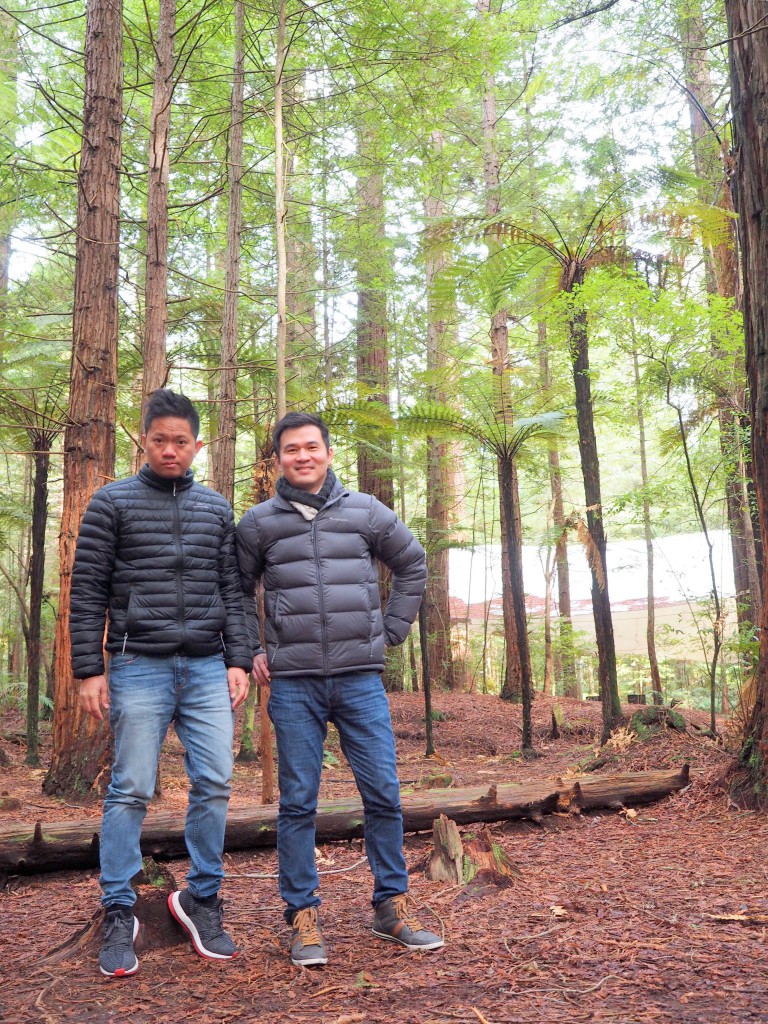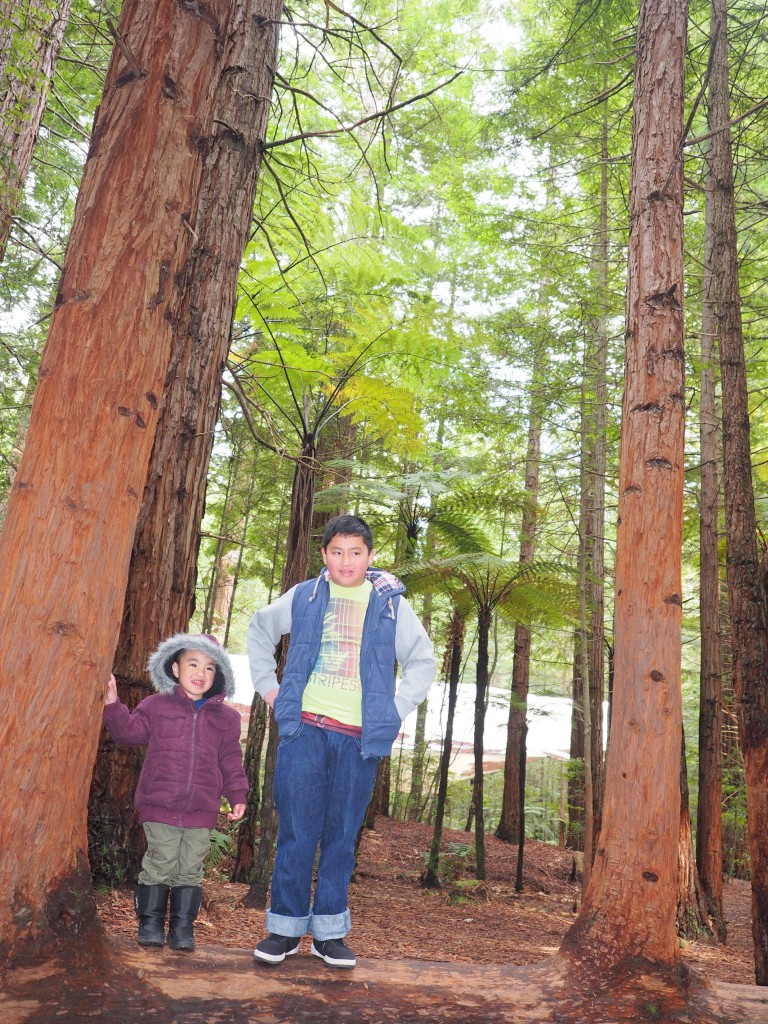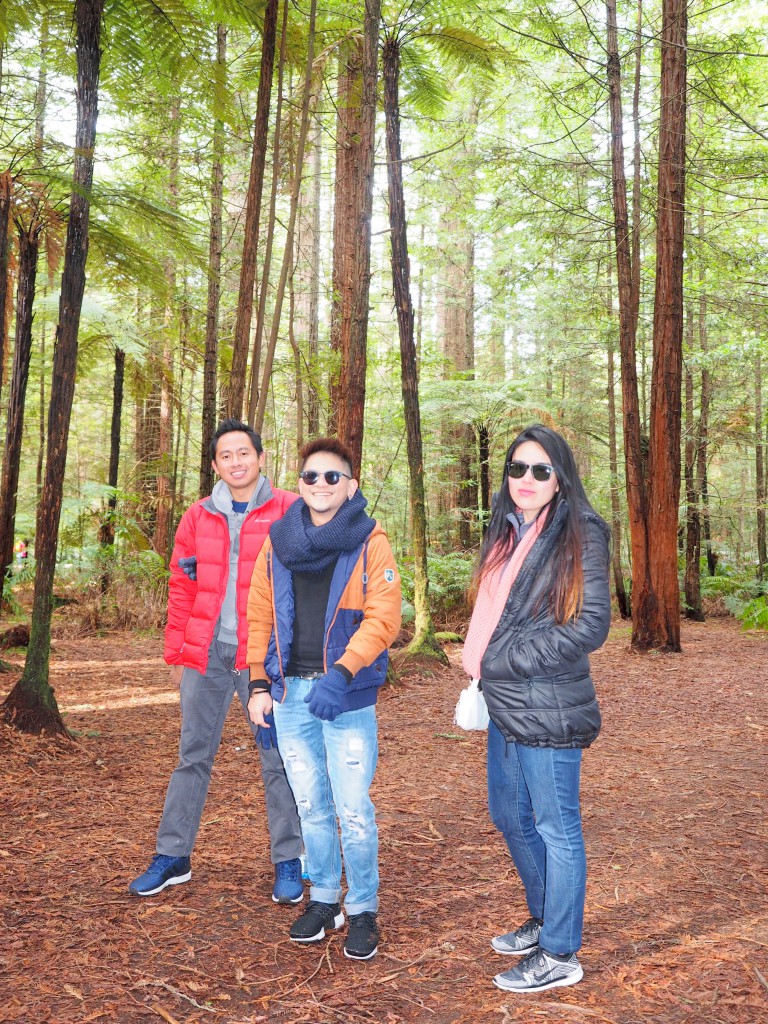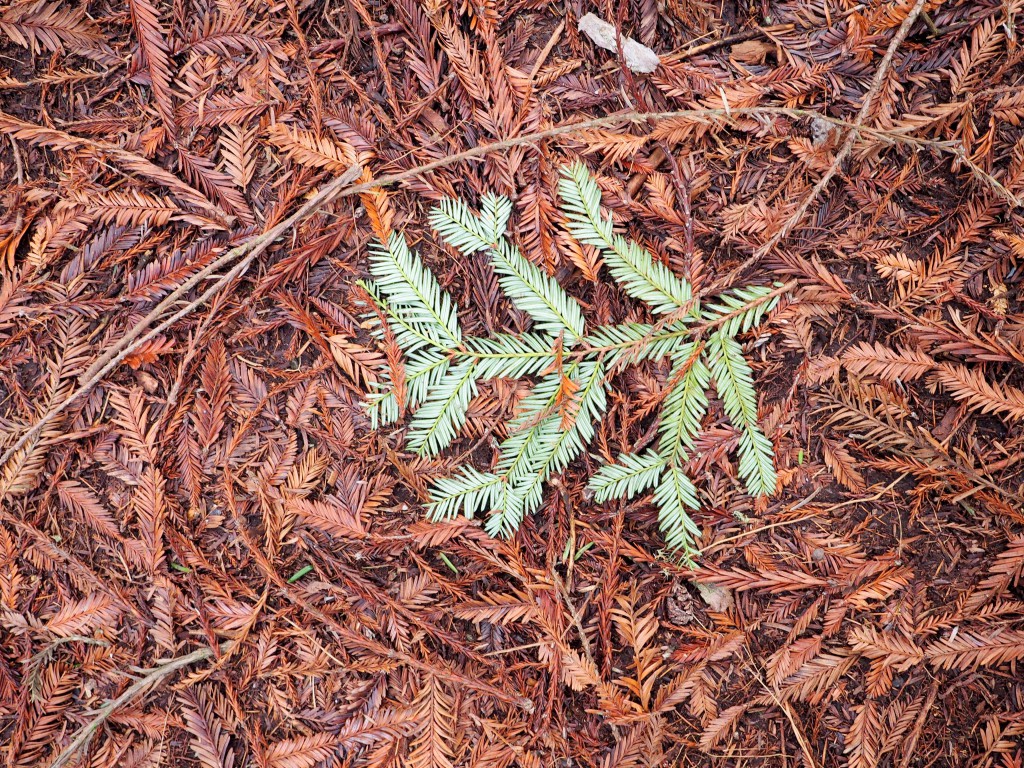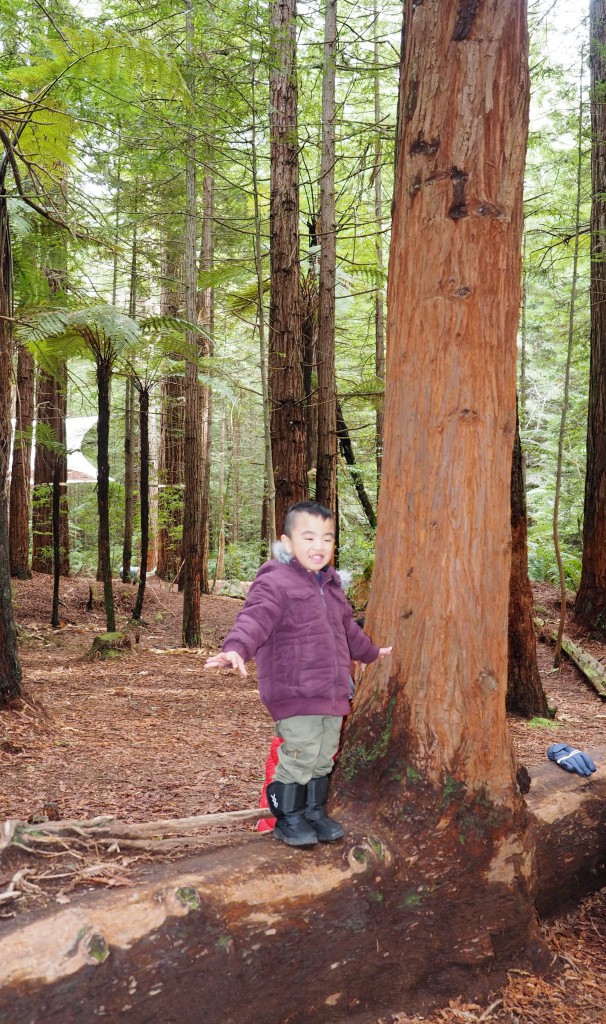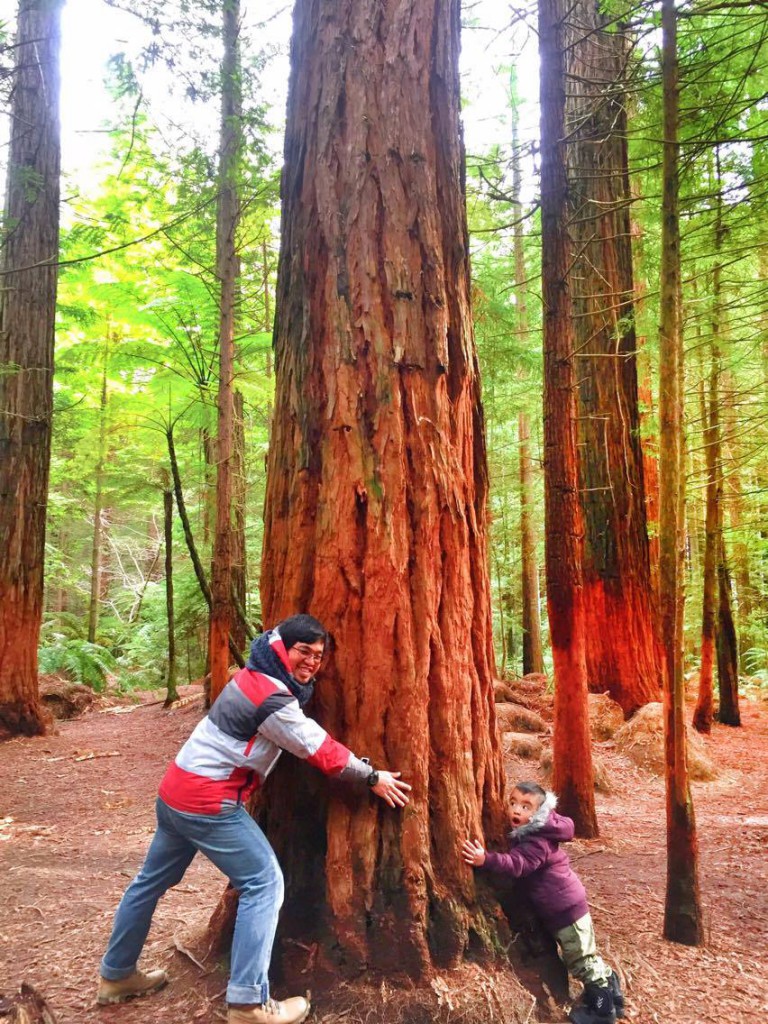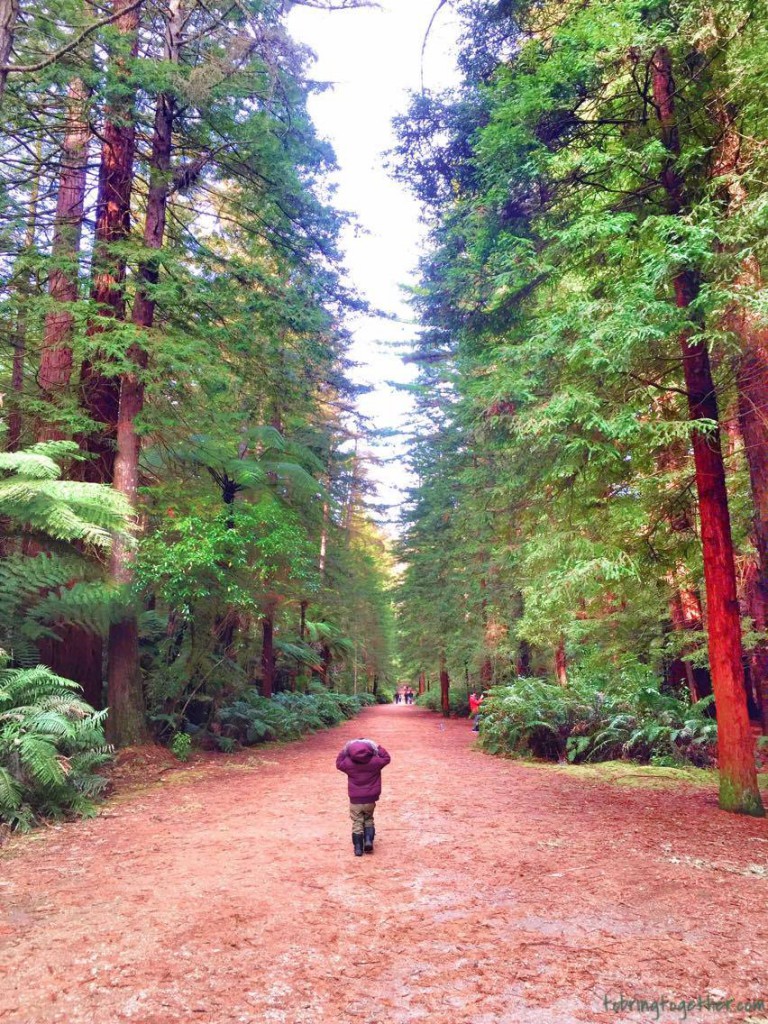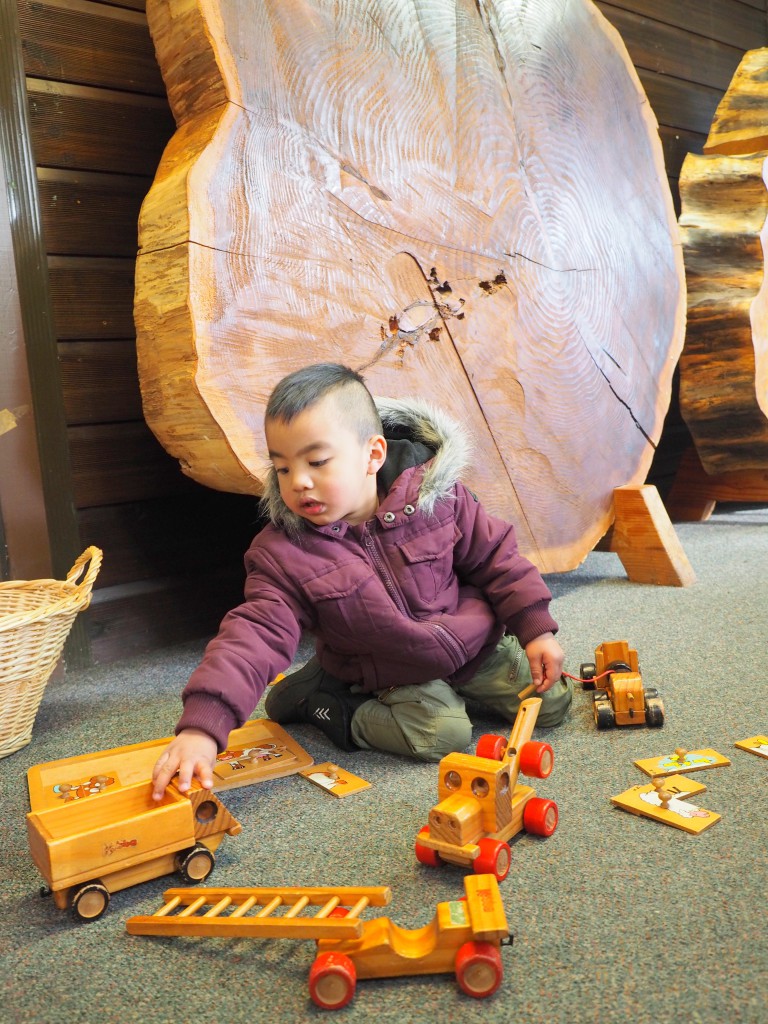 We spent the last night in Auckland having Ramen for dinner at Tanpopo Howick (Japanese Noodle Restaurant).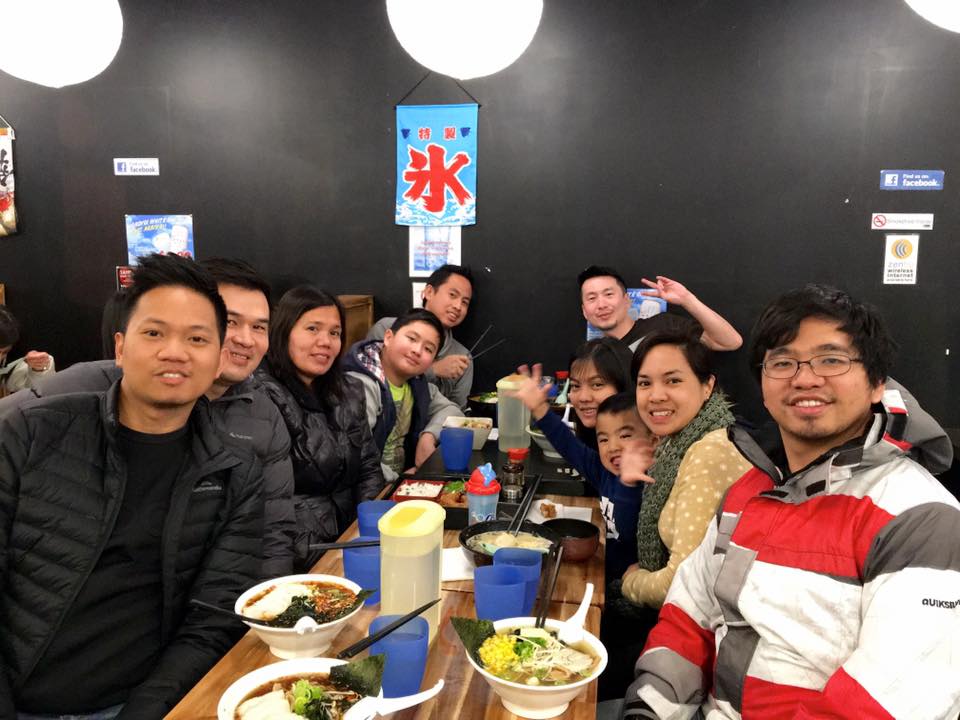 Aug 8, 2016
Early morning flight back to Sydney.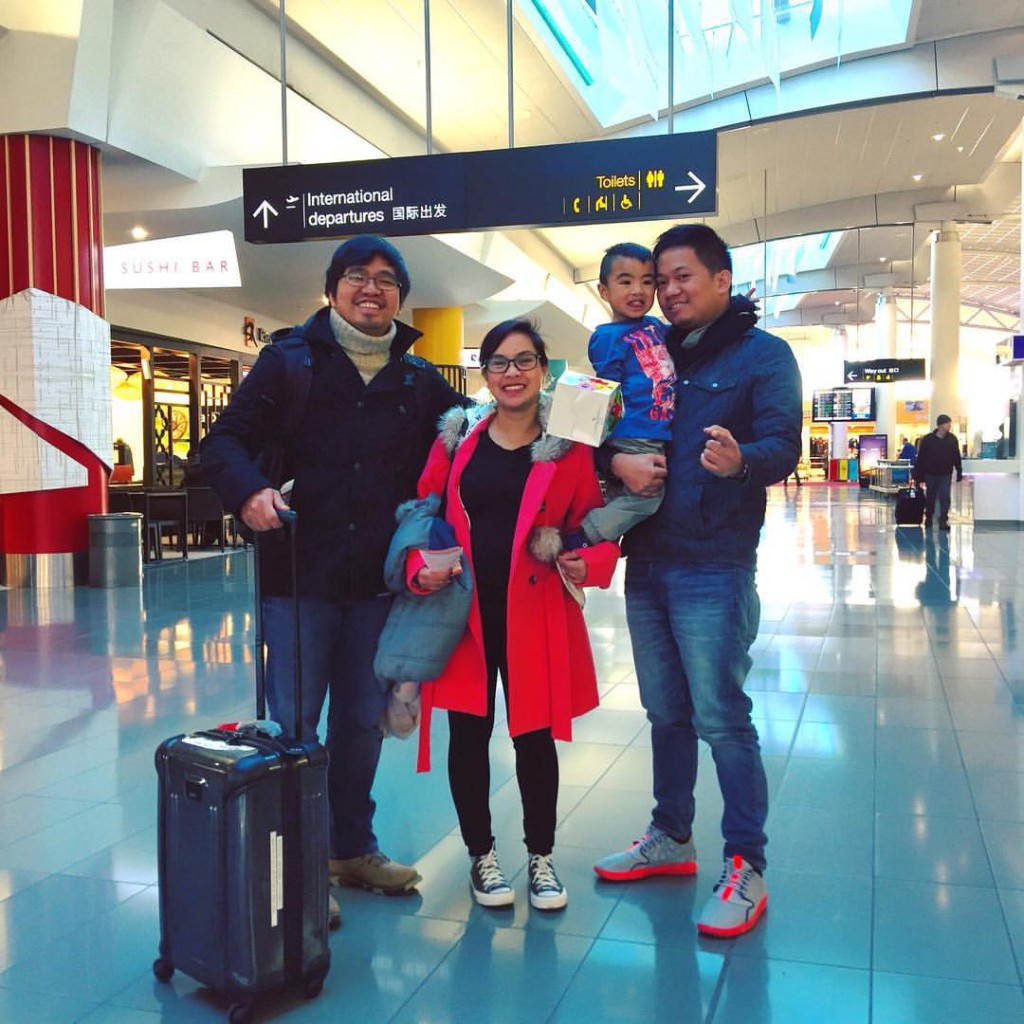 Special thanks to Ninong Rene for this wonderful trip. Til' next time. 🙂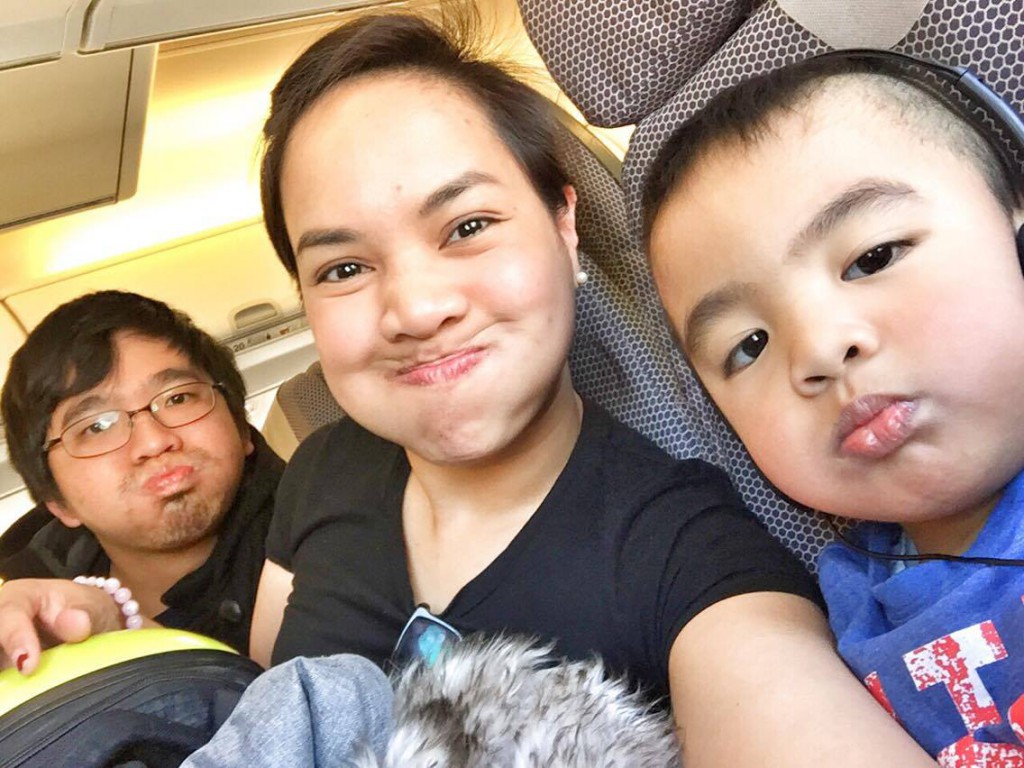 Yay to more family travel! :))