September 05, 2013
We were already 7 months when we did our pregnancy photo shoot. My friend Bihlay and her husband Pangpang were the ones who invited us to do the shoot. I and ama, suggested that we should just do it at home, since we want it to be private and because Bihlay was also pregnant at that time, we do not want her to be tired as well. And of course, because we were frugal, we do not want to pay extra for renting out place and for buying unnecessary stuff. 
Can you believe it that it turned out very well without even spending?
Here are our pregnancy photo shoot 😉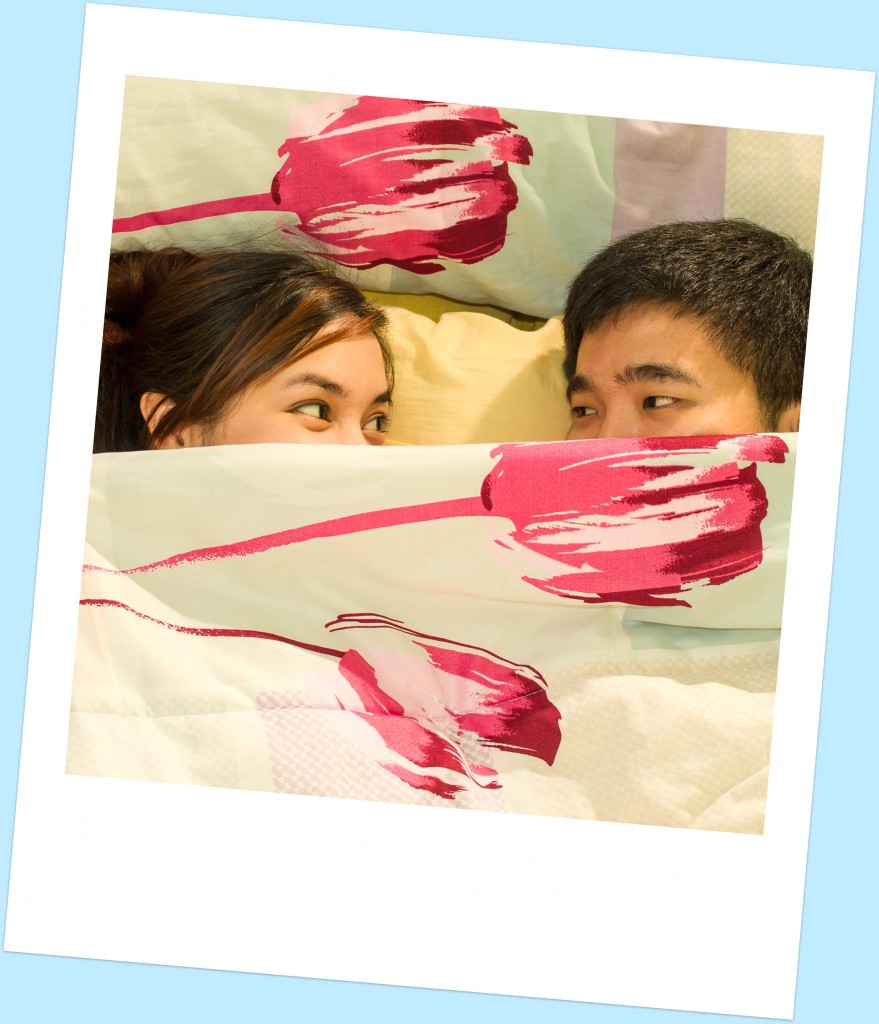 Luckily, the bed sheet and the pillows had a very good color scheme.
 By the way, the bed sheet was our wedding gift from your Ninong Arnel. 🙂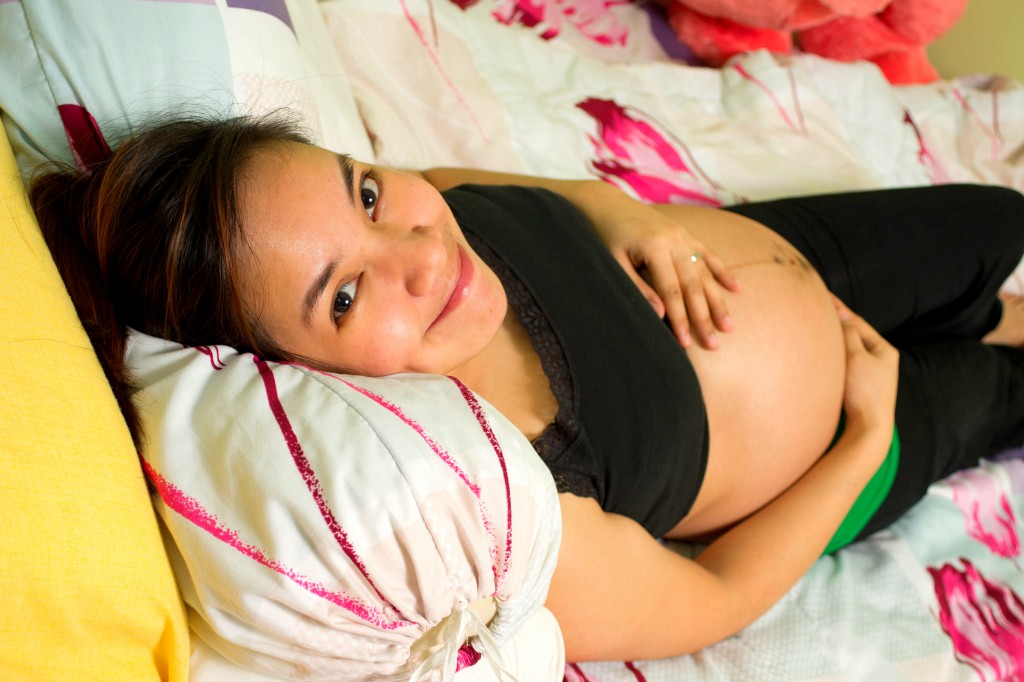 My stuff toys also did a great color enhancement on the photo. "Peachy", the big peach bear was ama's valentine gift for me. The green frog bear beside Peachy was a Christmas gift from Tita Tetet. That cute little penguin is a freebie from a food store.
And have you noticed the photo on the wall? It was ama's drawing for me during the time we were on LDR. 😉
Oh! those were just props!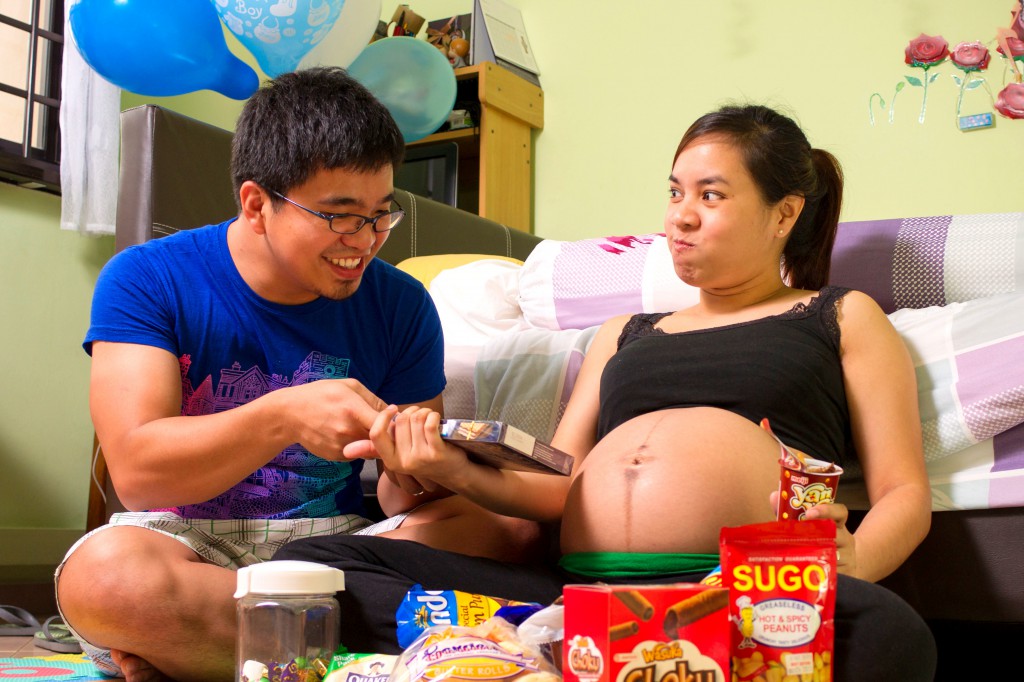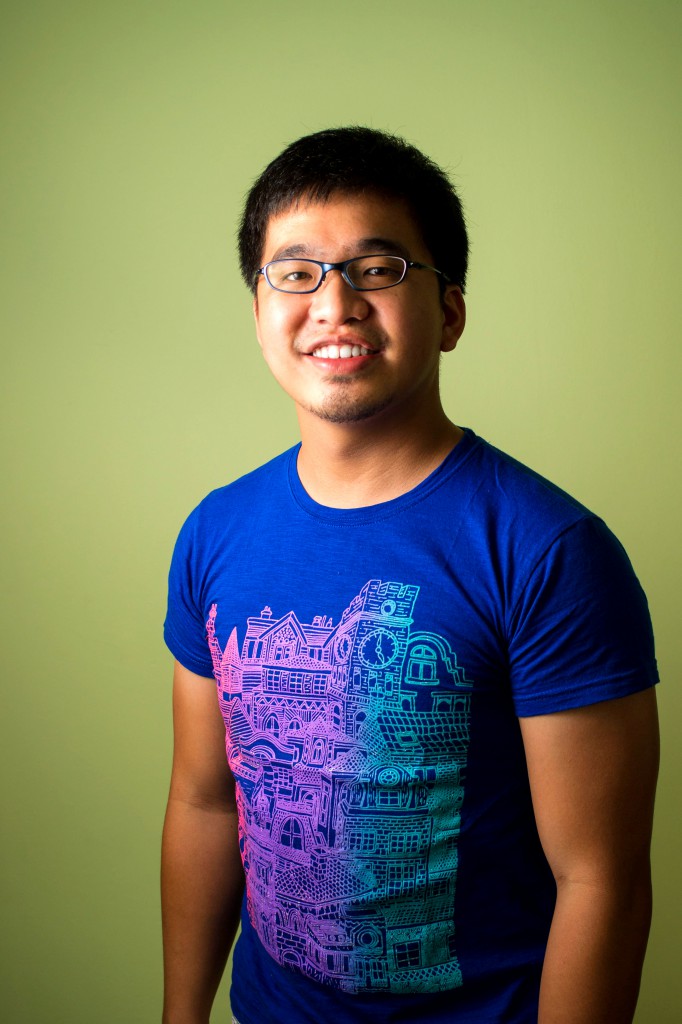 And those balloons were actually from your Ninang Sue. She bought it all the way from the Philippines 😉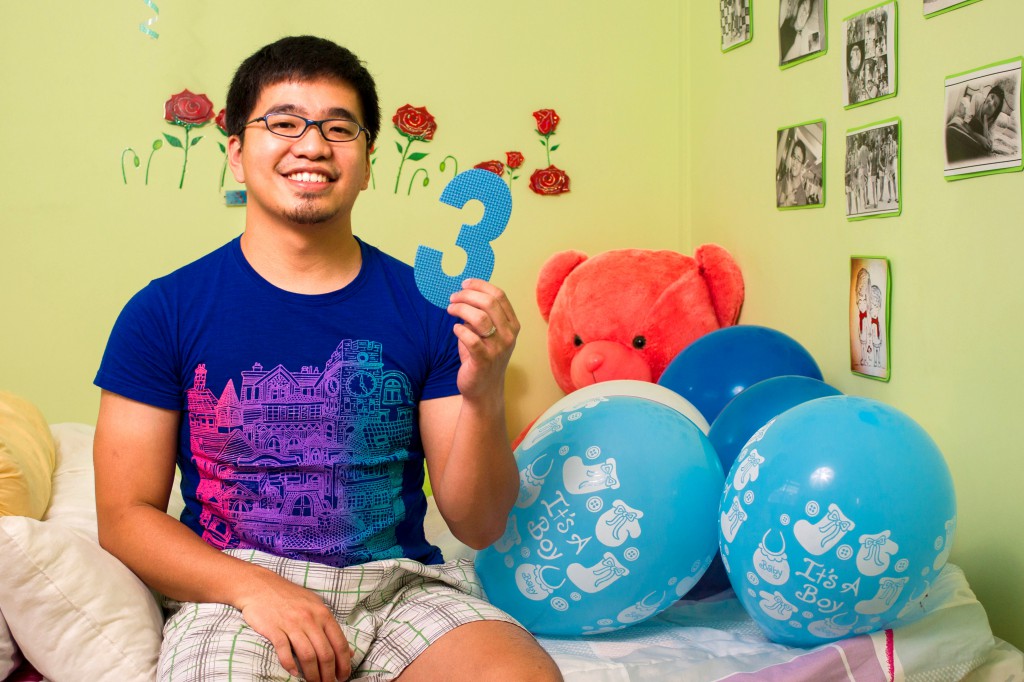 It was indeed a fun and memorable experience working with Bihlay and Pangpang. We were very at ease and comfortable with them and their photos are truly amazing! Plus the fact that it was cost-free. Well, in gratitude, I cooked something for them. weeh!