D.
D for dinosaur.
Marshall is very fond of dinosaurs.
Good dinosaur is one of his favourite movie, especially the part when Arlo and Spot was talking about family., this is a sad part but he always remember the word "family".
Anyway, this day, I decided to play with our reserved egg cartons. Everytime we buy eggs, we keep the egg cartons for our future craft use.
And this day, we made a dinosaur hat.
I actually forgot to take a photo of how I cut out the egg carton. But don't worry moms/dads, it is very easy.. Just cut it out til you get this dinosaur-like spikes.
Then I cut out a piece of art paper and roll it into a circle. I taped both ends. Make sure it can fit the kids head.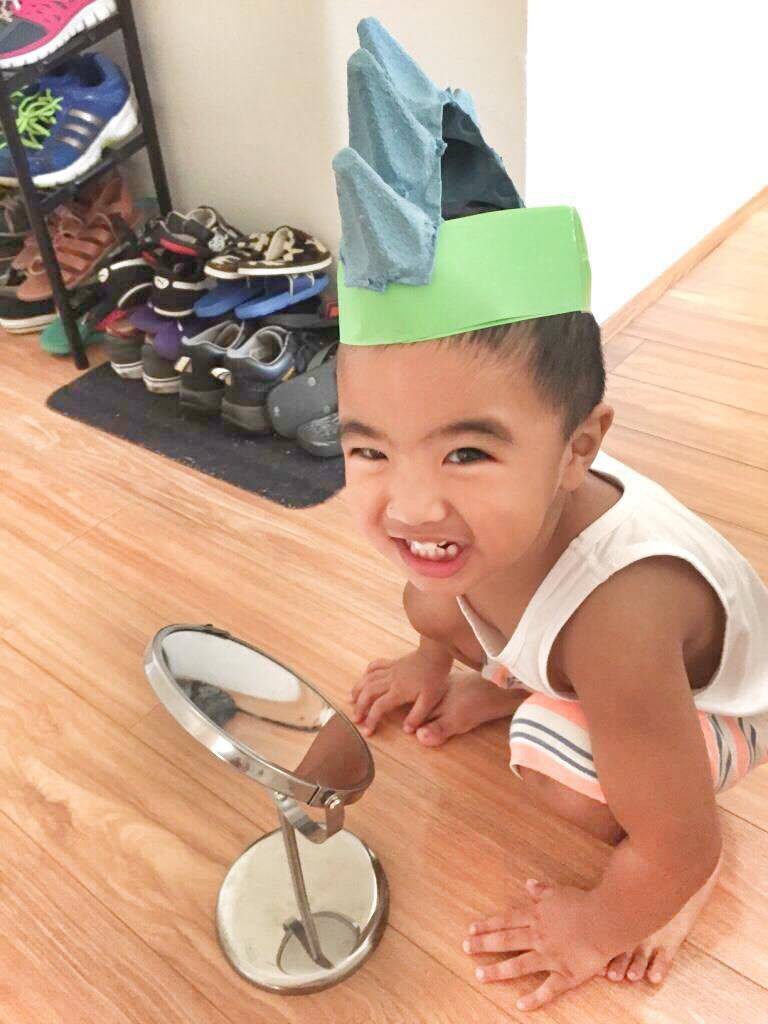 After which, we made a dinosaur painting using our hands.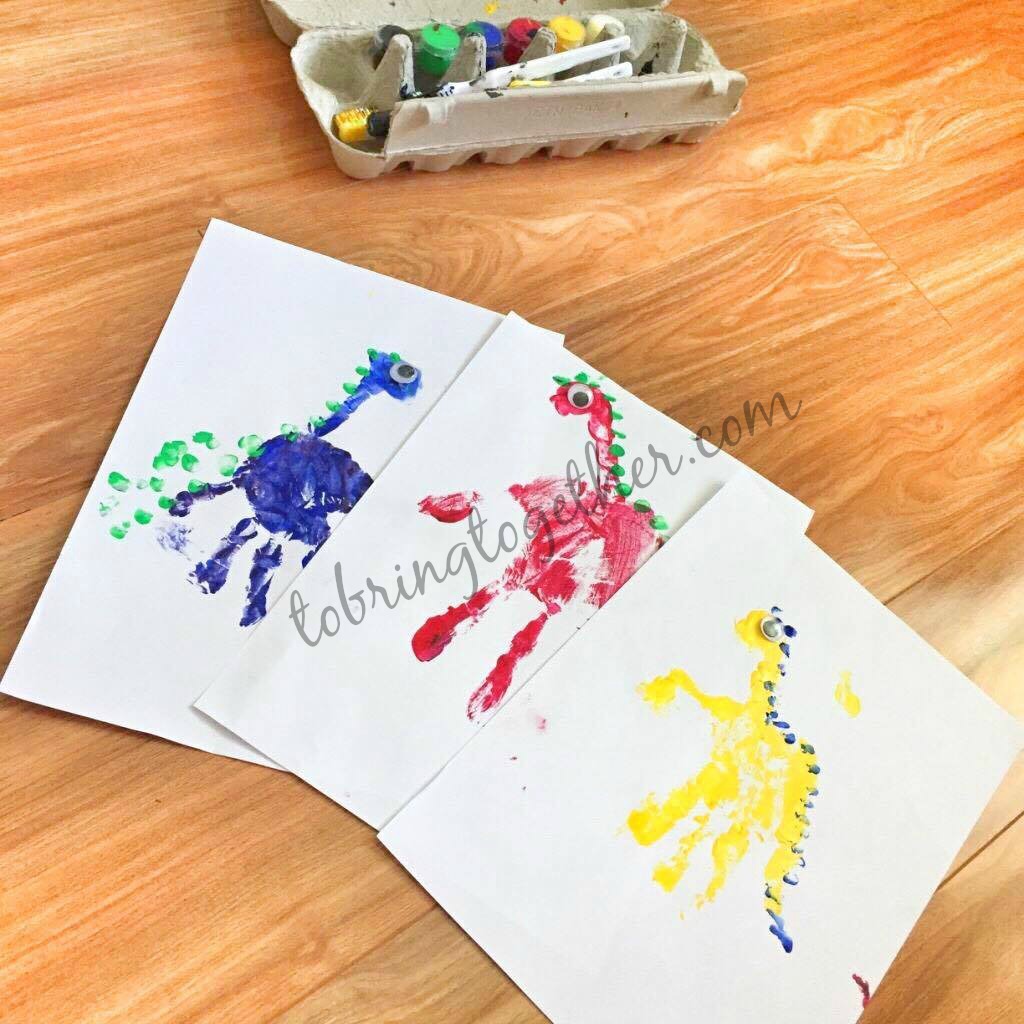 It was a fun day after all. 🙂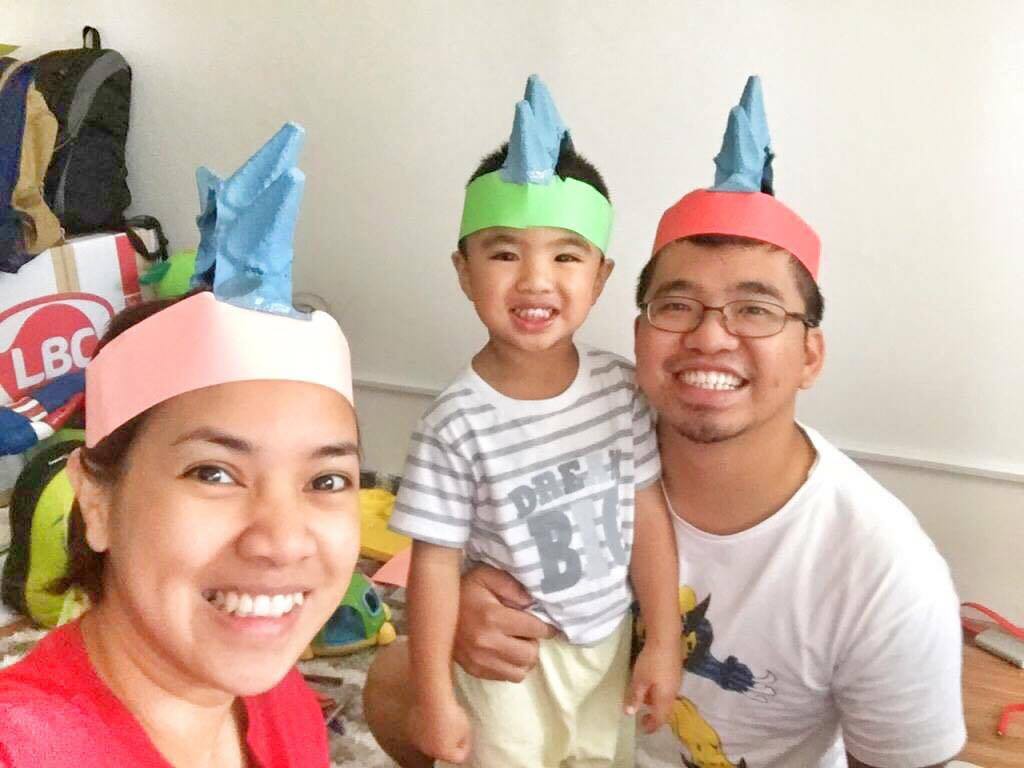 Check our more of our A-Z activities.
Here's our dinosaur video! Don't forget to subscribe 😉