Tag: winter
Finally, this long overdue plan already came to reality. It may seem short but we still had a pleasant few days of strolling around New Zealand. Though the visa application was "a little bit" complicated. Not bad actually because it was approved in 3 days time. But it would have been easier if we could have given a "proper" passport sized photo. If you are planning to  visit NZ, I highly suggest that you check here for the acceptable photos, and be sure to read their website for the necessary documents.
At that time, Ninong Rene was all set and he already got a seat for Marshall. 🙂
Aug 3, 2016.
On our way to Auckland Airport. Our flight was half an hour delayed, yet we still looked very excited (especially the little man) 🙂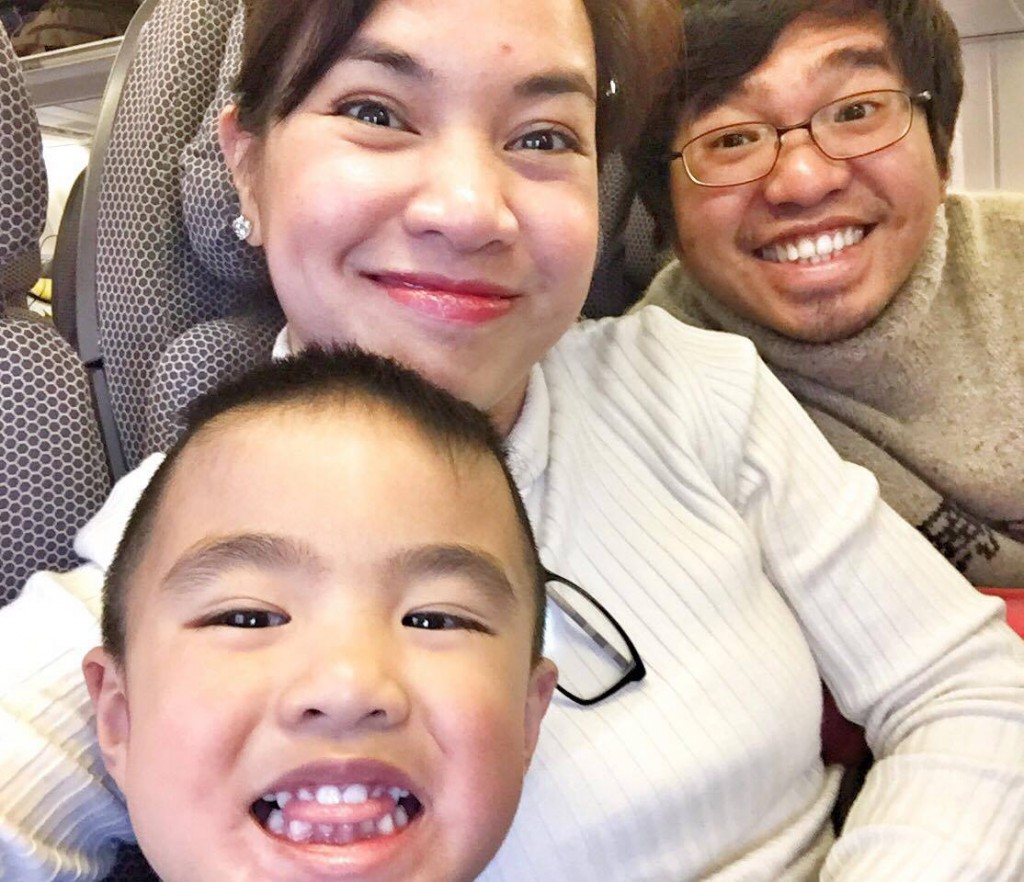 We reached Ninong Rene's house in Auckland at around 11pm.
Day 1.
Aug 4, 2016
Of course, we woke up late. (napasarap ng tulog hehe)
We didn't plan for any itinerary. We just depended on Ninong Rene's suggestions. haha!
Roadtrip it is!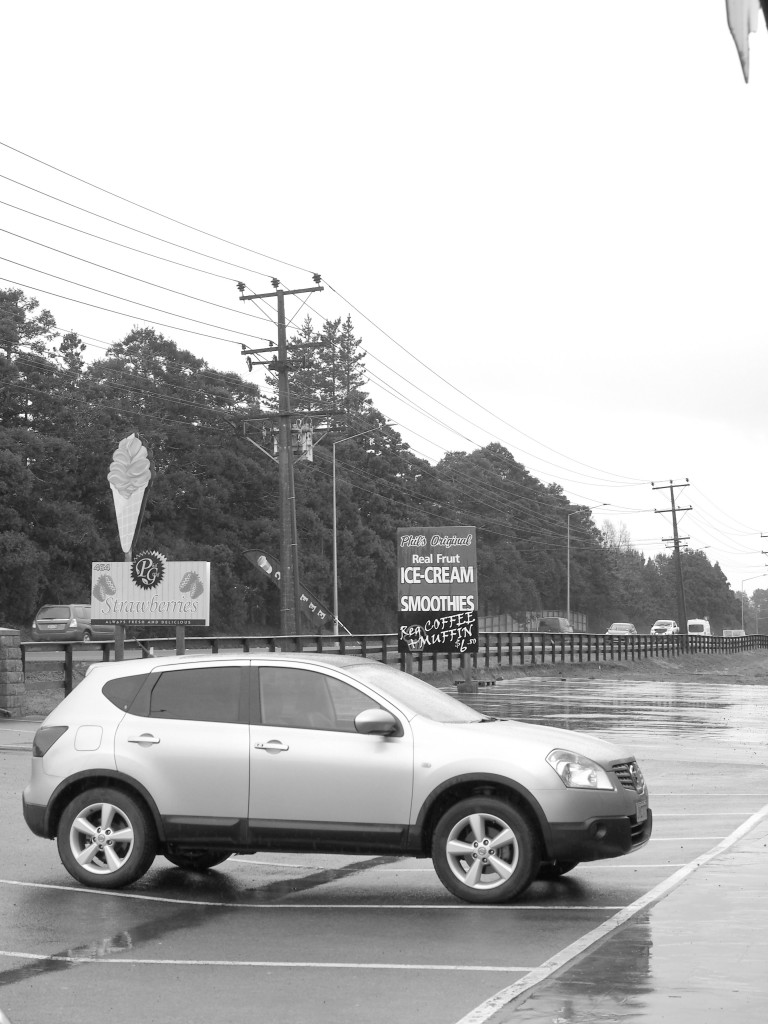 The weather was not that friendly but thanks to Ninong for cheering us up with this Mega Ice Cream.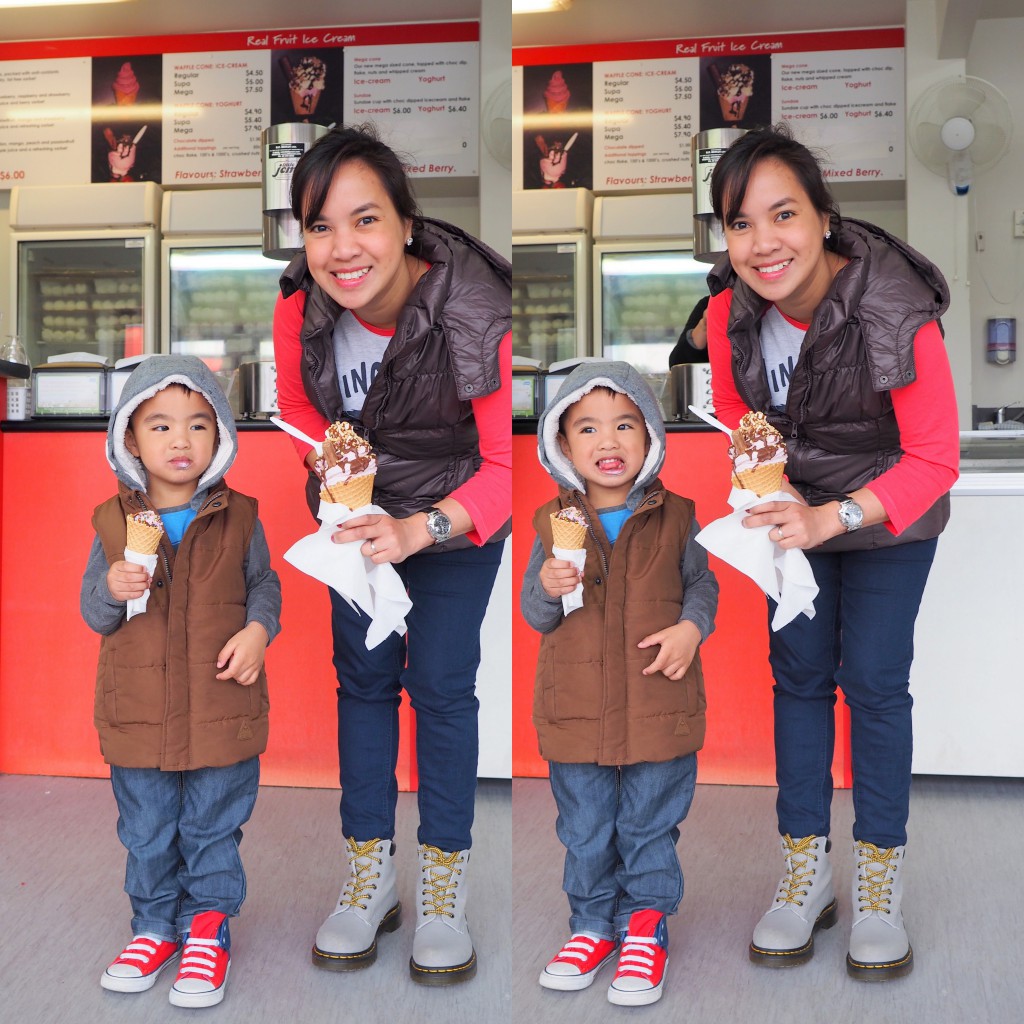 Marshall was really enjoying his ice cream treat! 😉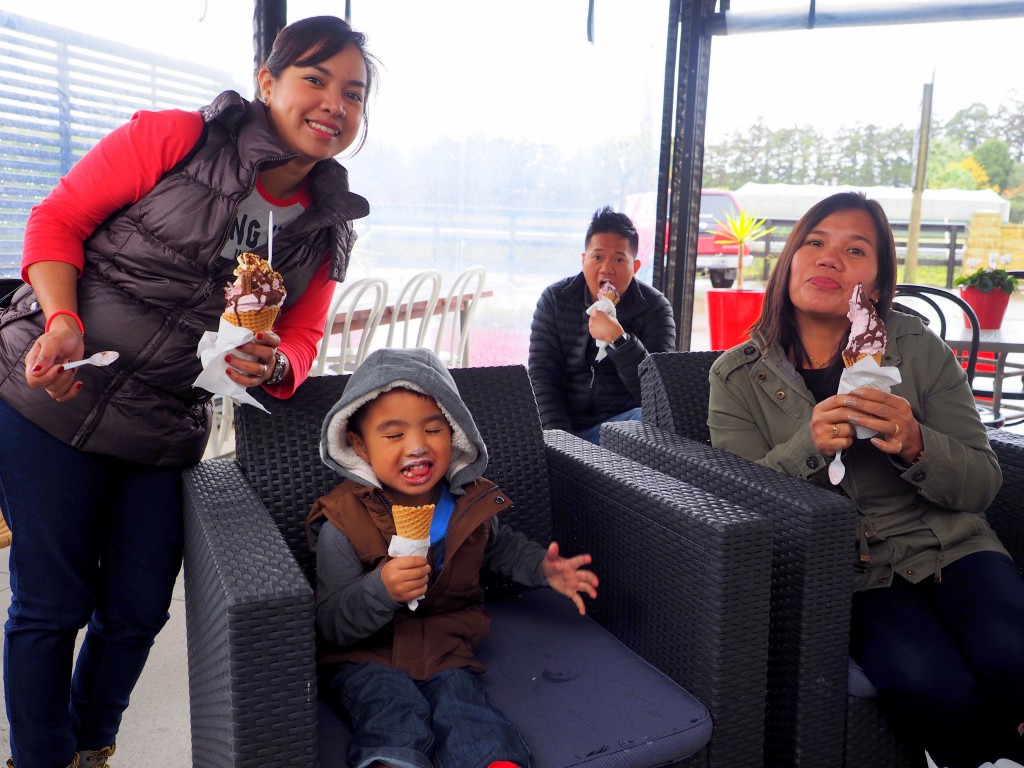 We only spent few minutes in Muriwai Beach since we saw big waves and there was heavy rain.
So we ended up going back early to Ninong Rene's place.
Later that evening, we had a sumptuous dinner at Momo Tea – Howick.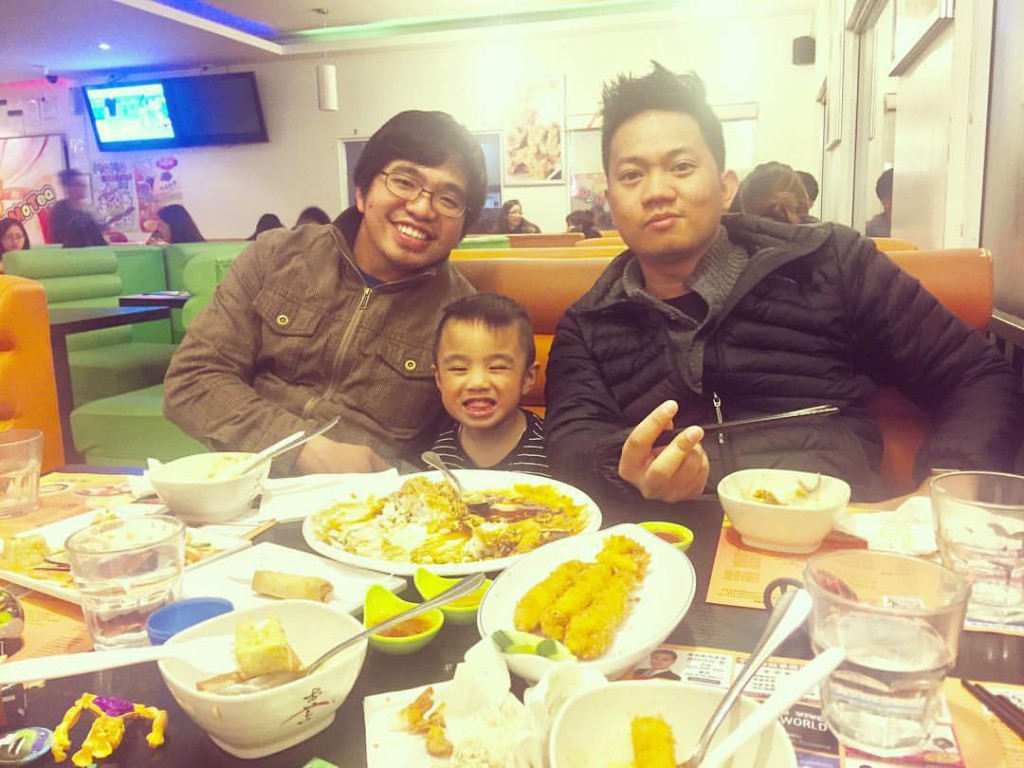 Day 2.Aug 5, 2016.
Aug 5, 2016.
Next day, the weather was better.
We went to Coromandel, Peninsula.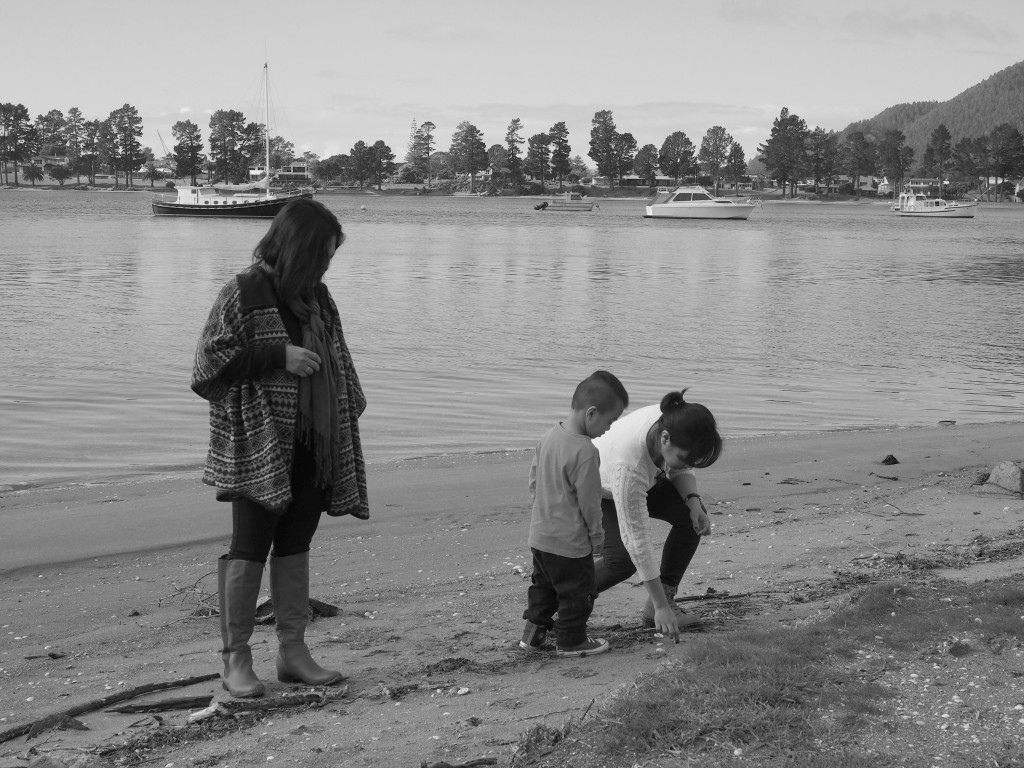 The rain was on and off so we decided to have some lunch first.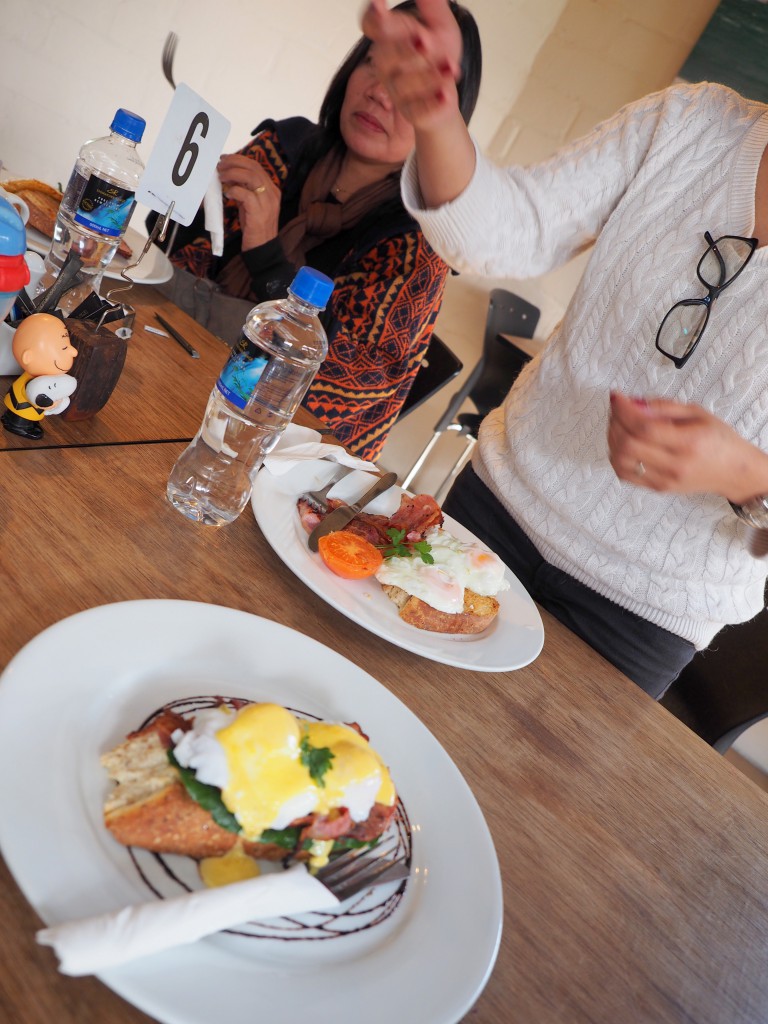 and we're ready for a looong walk.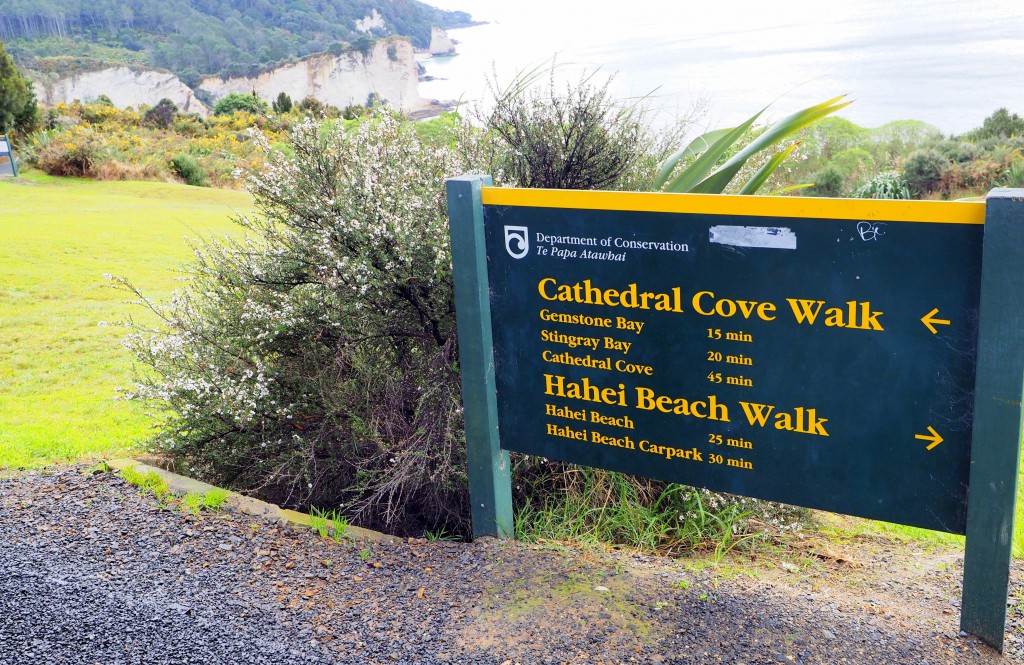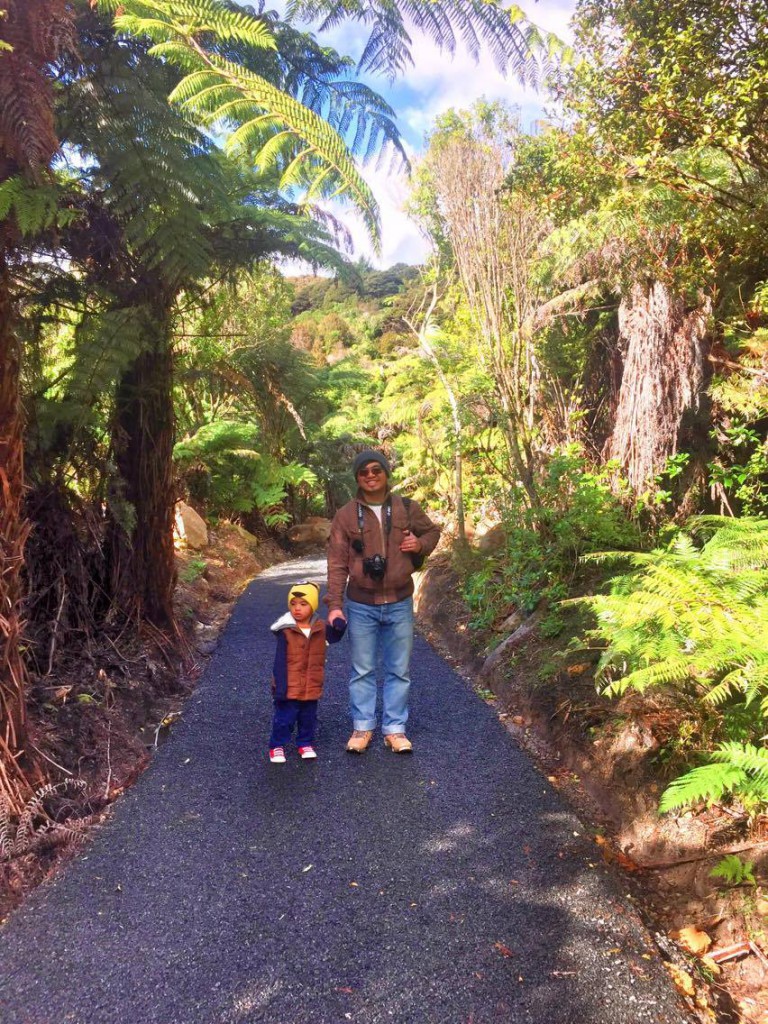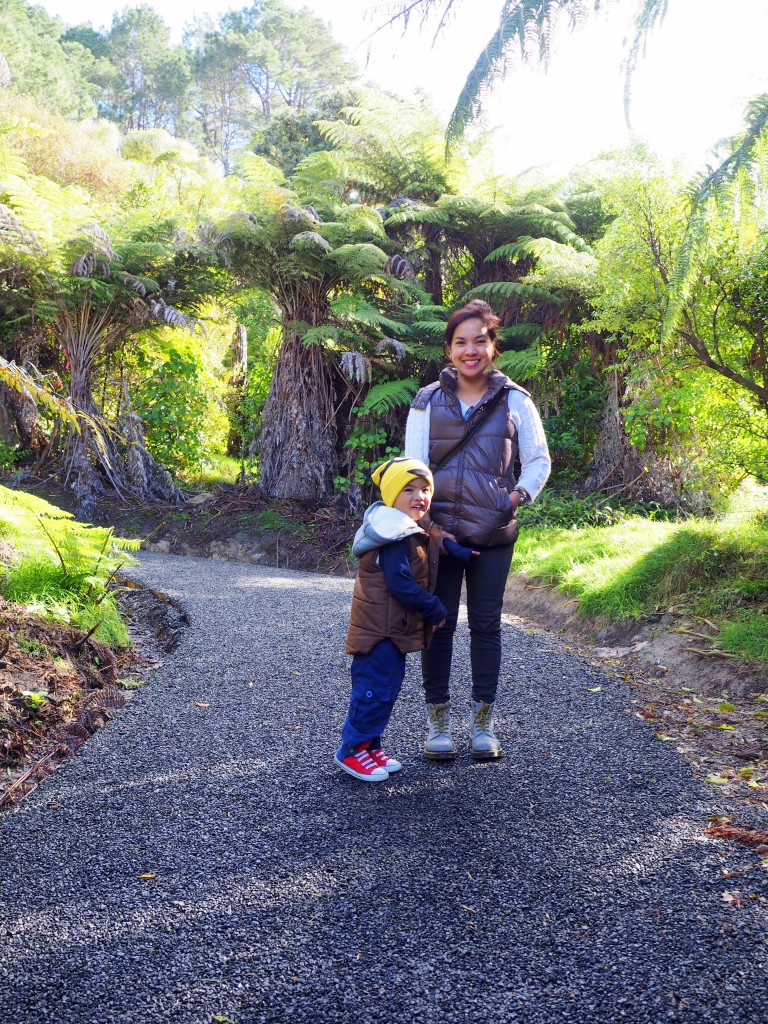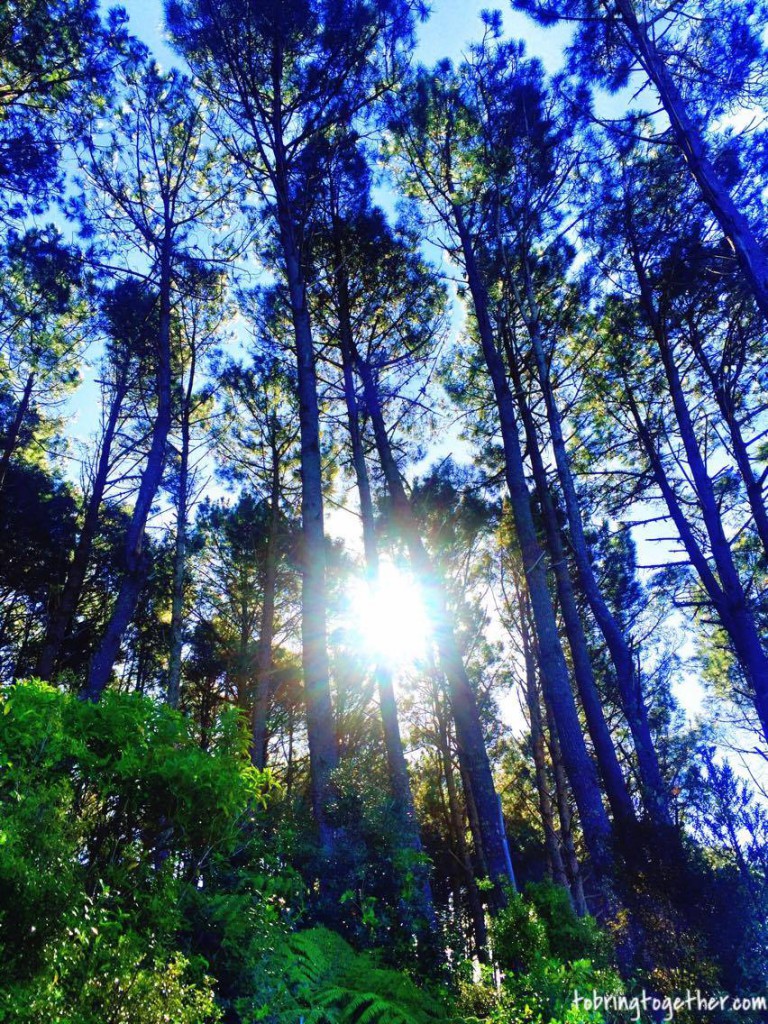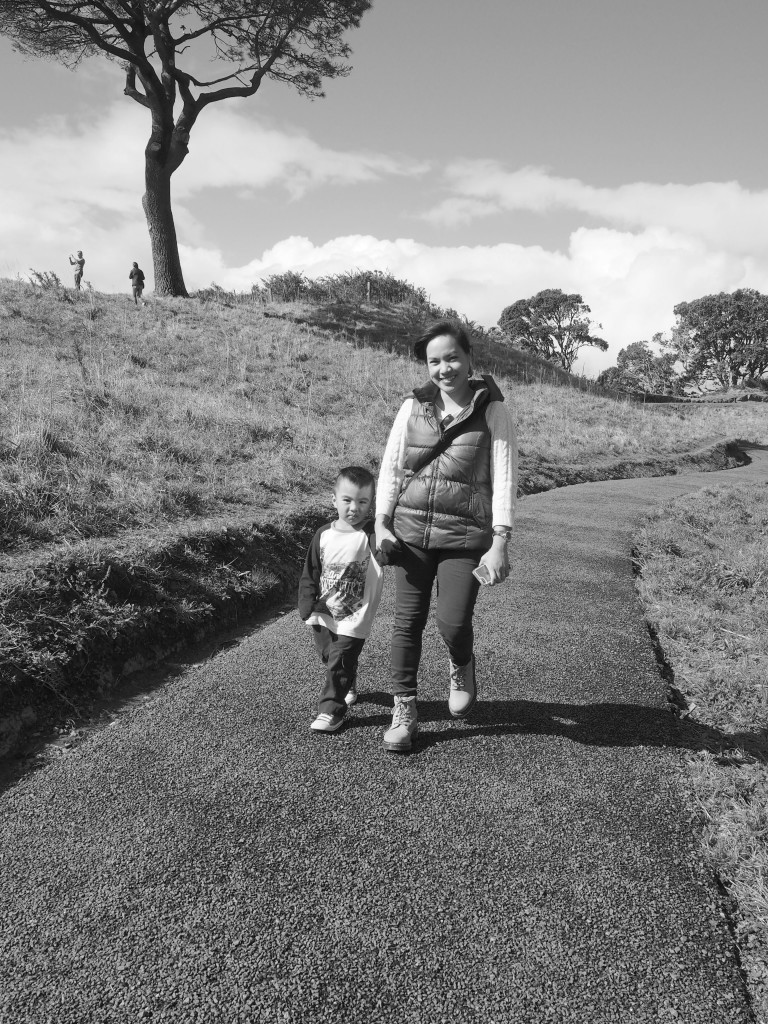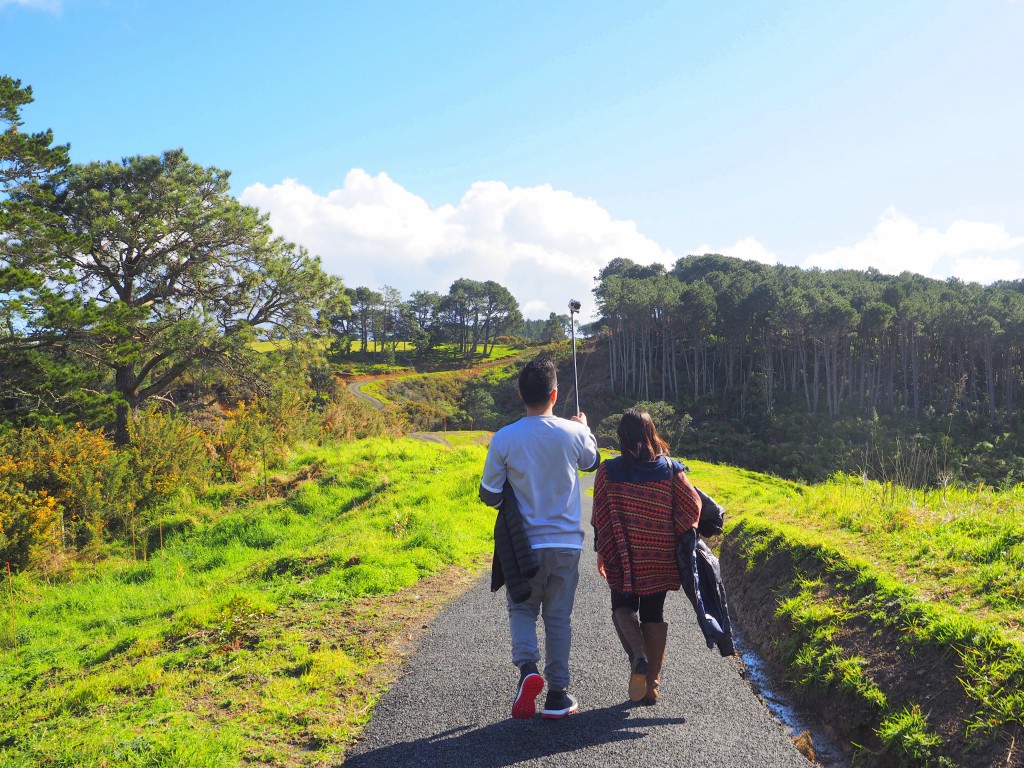 My photos do not really give justice to how amazing the sceneries are. Truly awesome!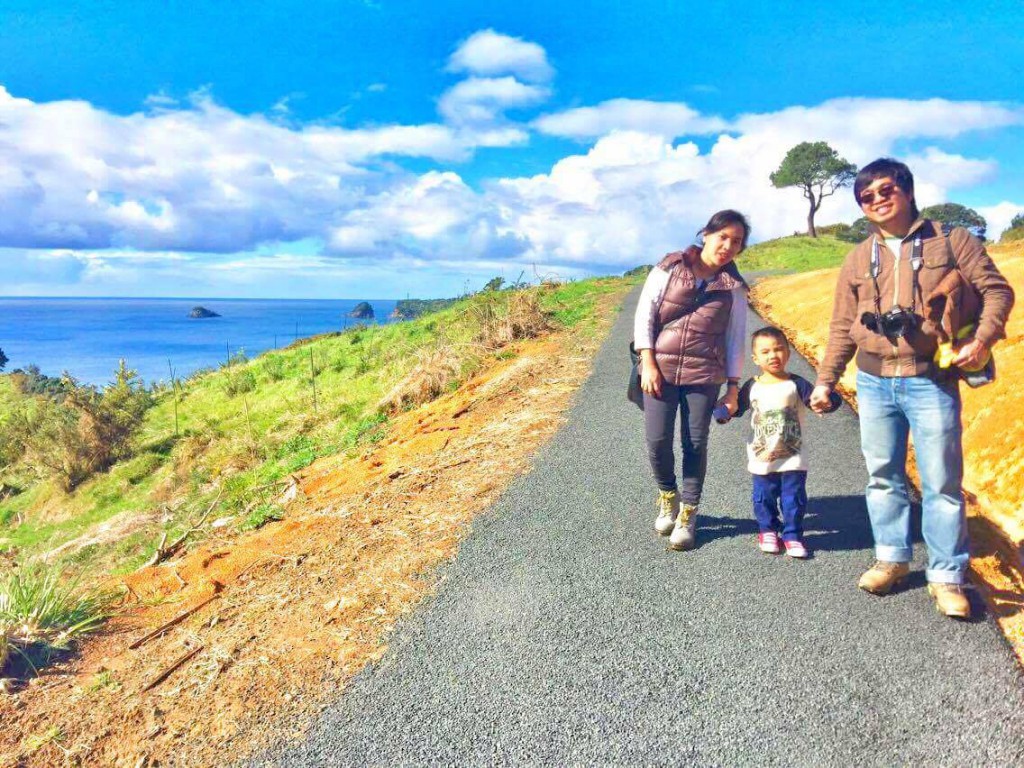 The way has some ups downs so better bring some drinking water and sunscreen too.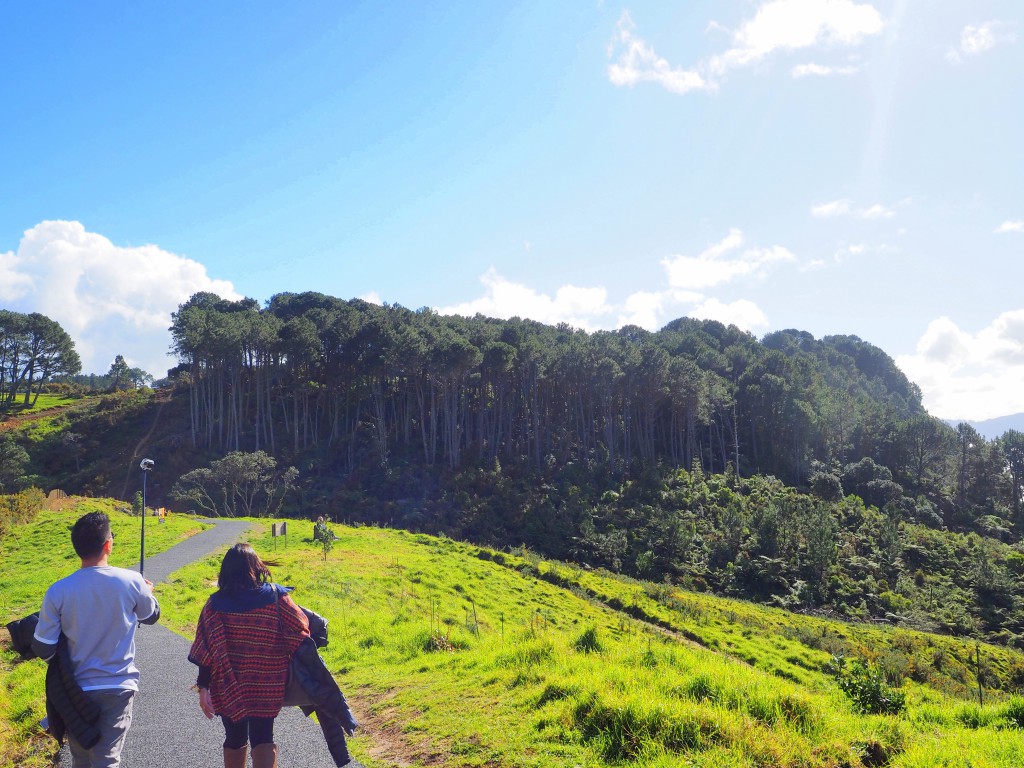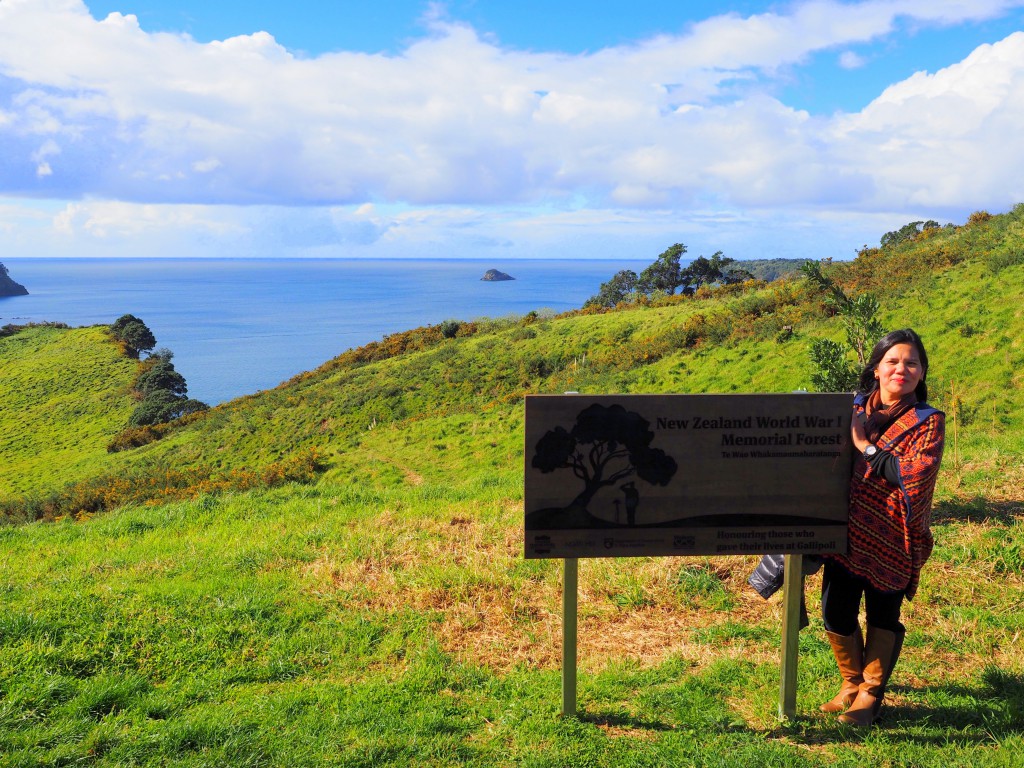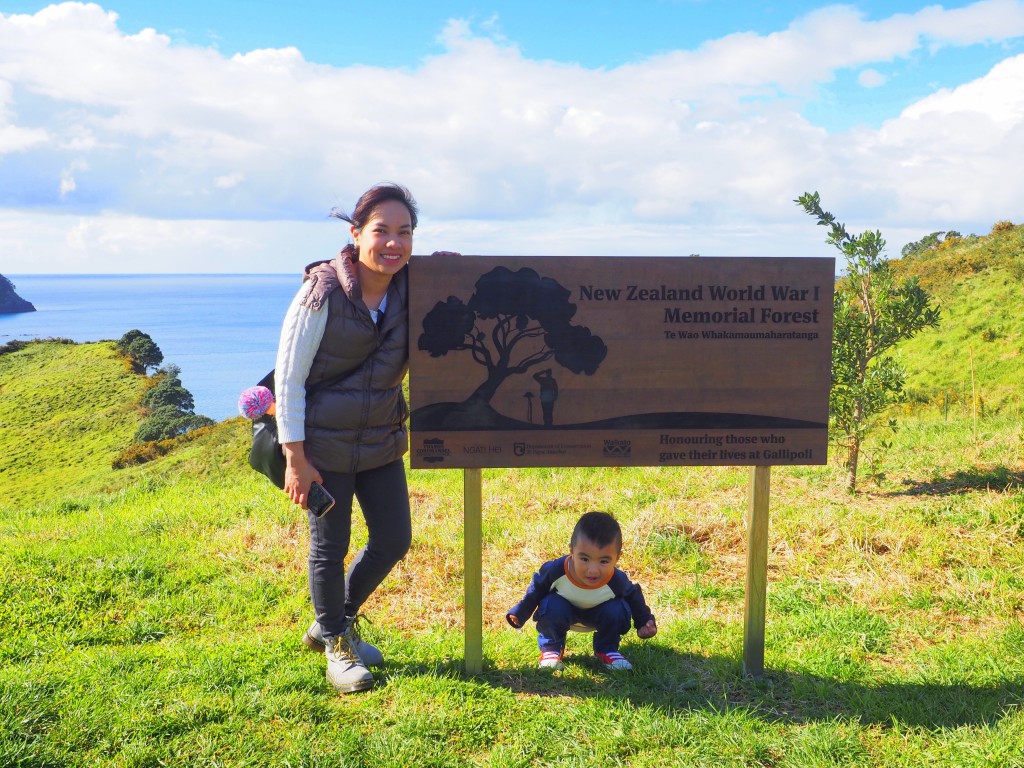 After 45 minutes (or more), finally, we reached the Cathedral Cove.
Stunning view it is!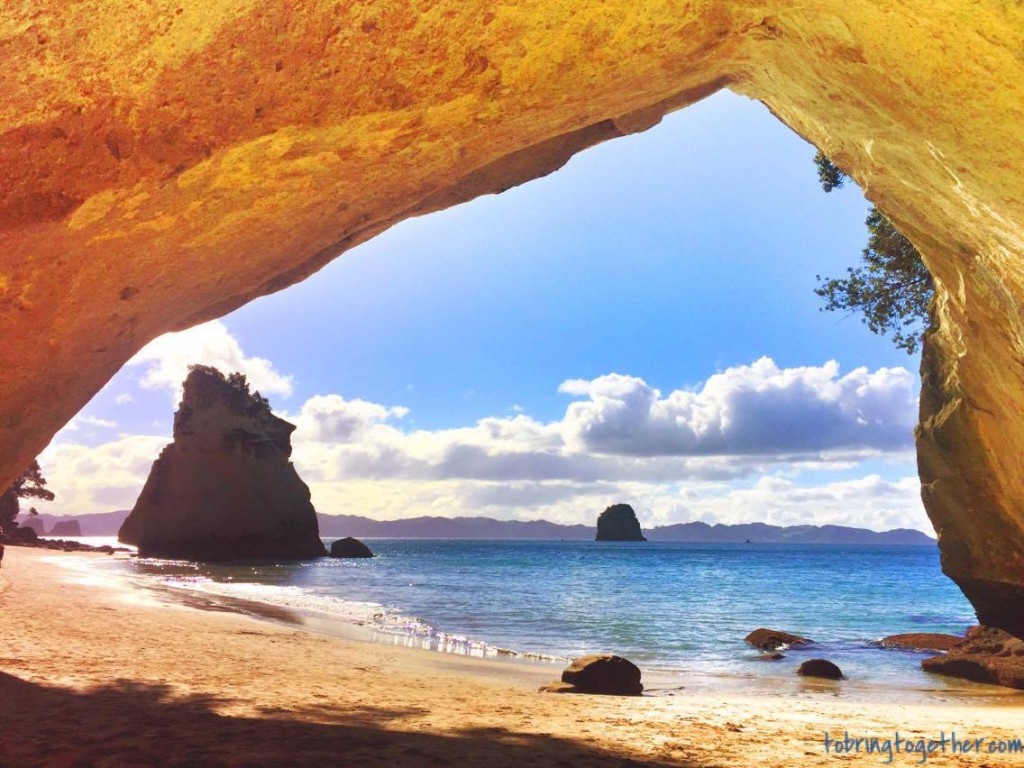 This is one of the location filmed in The Chronicles of Narnia.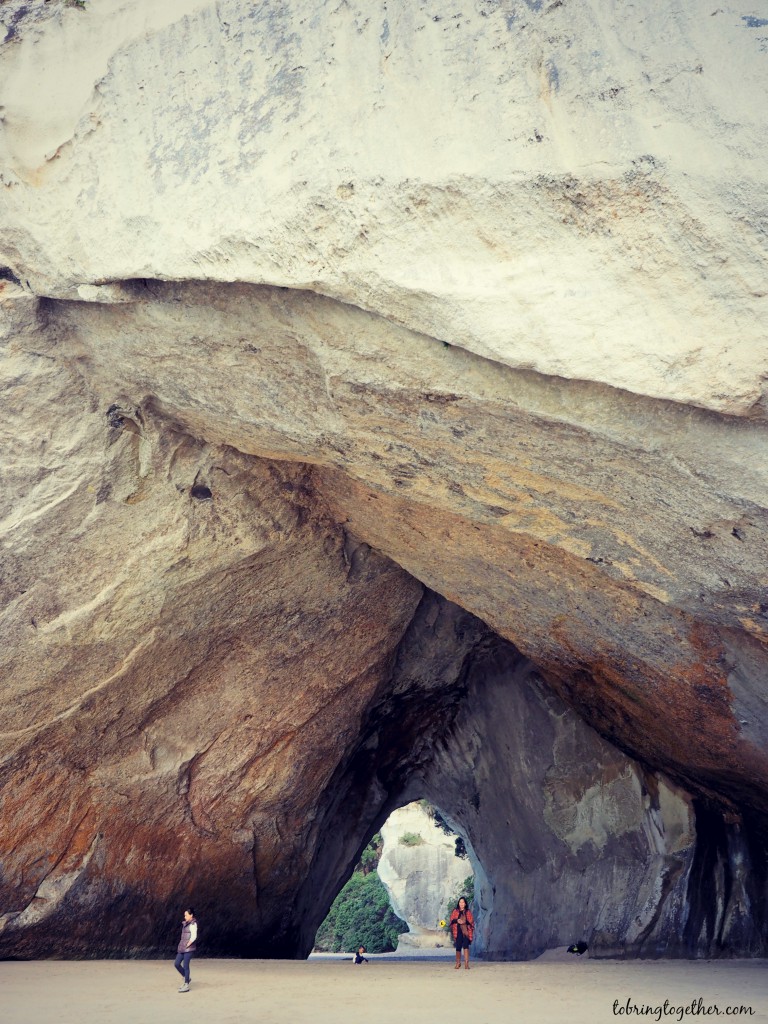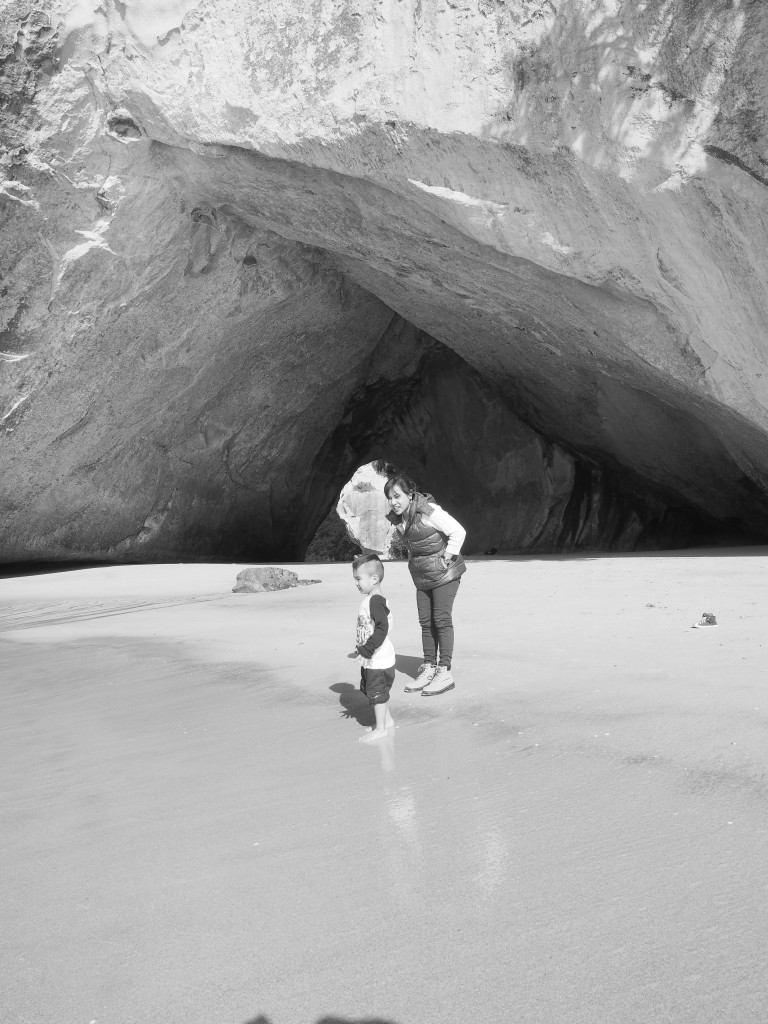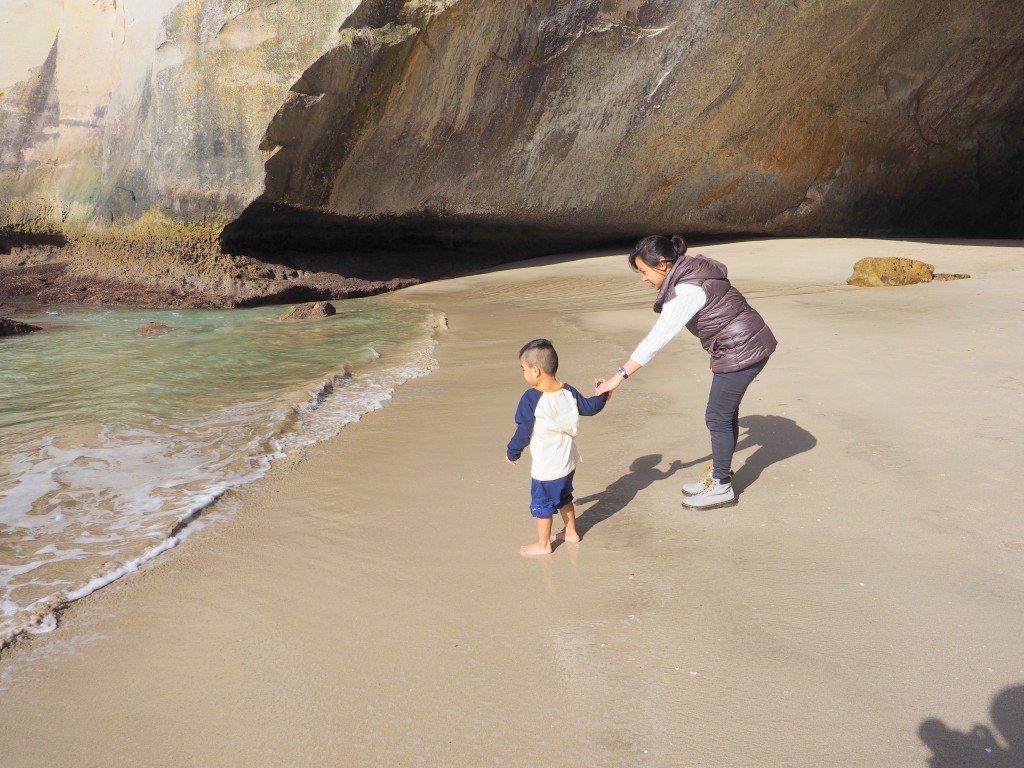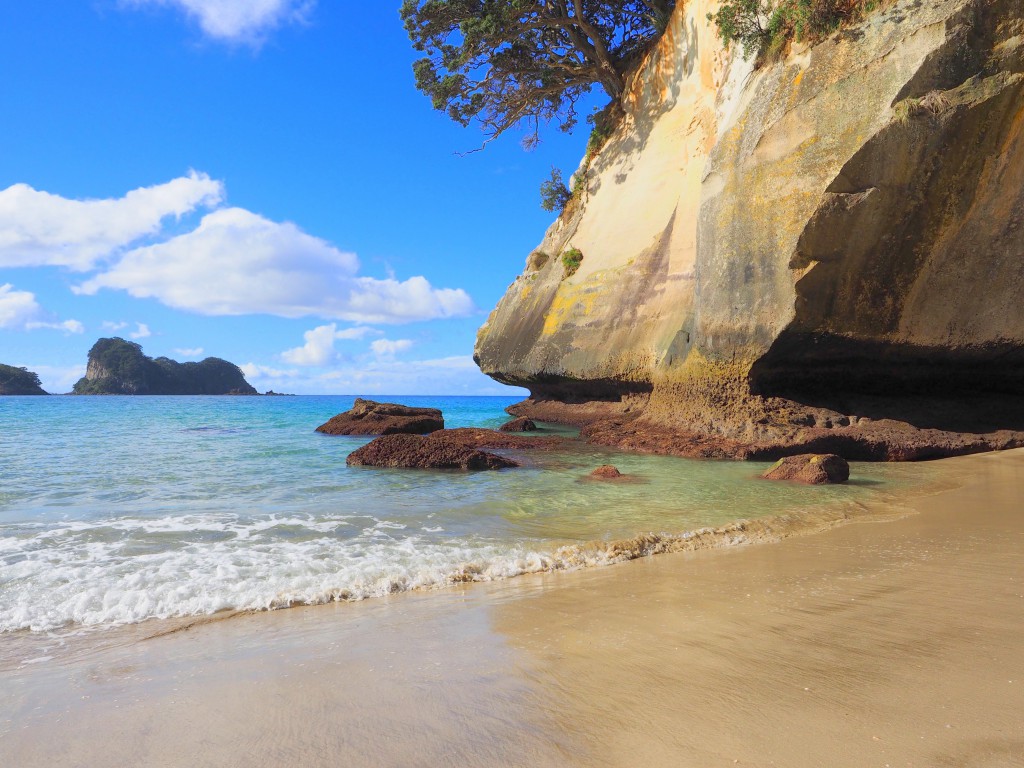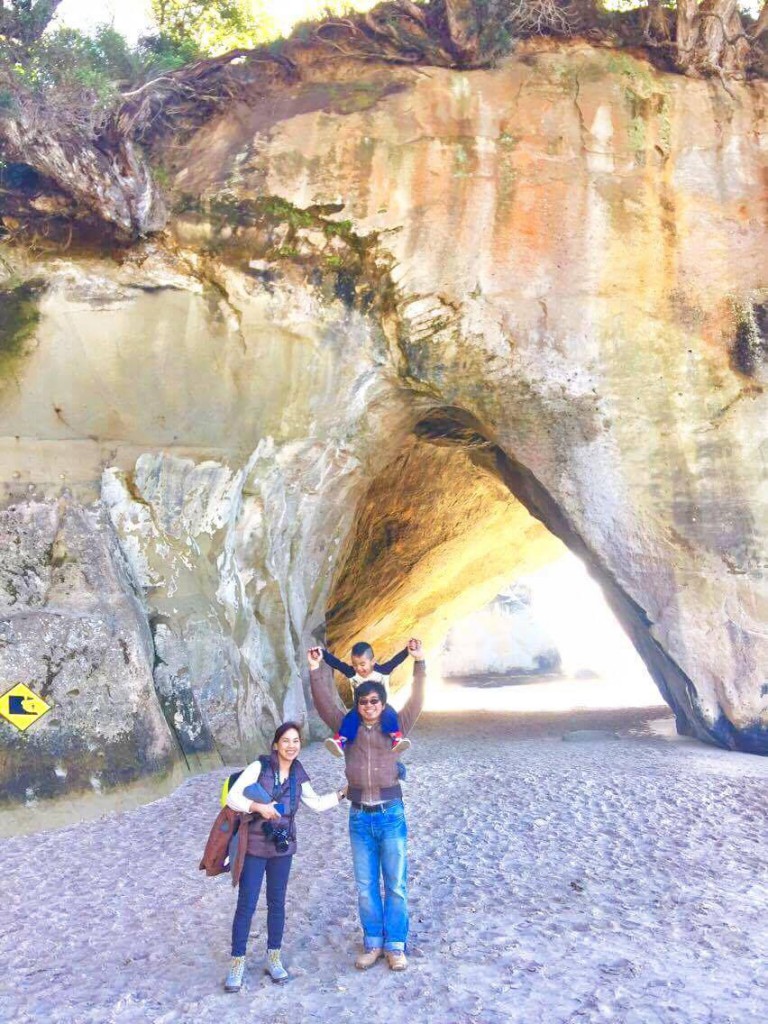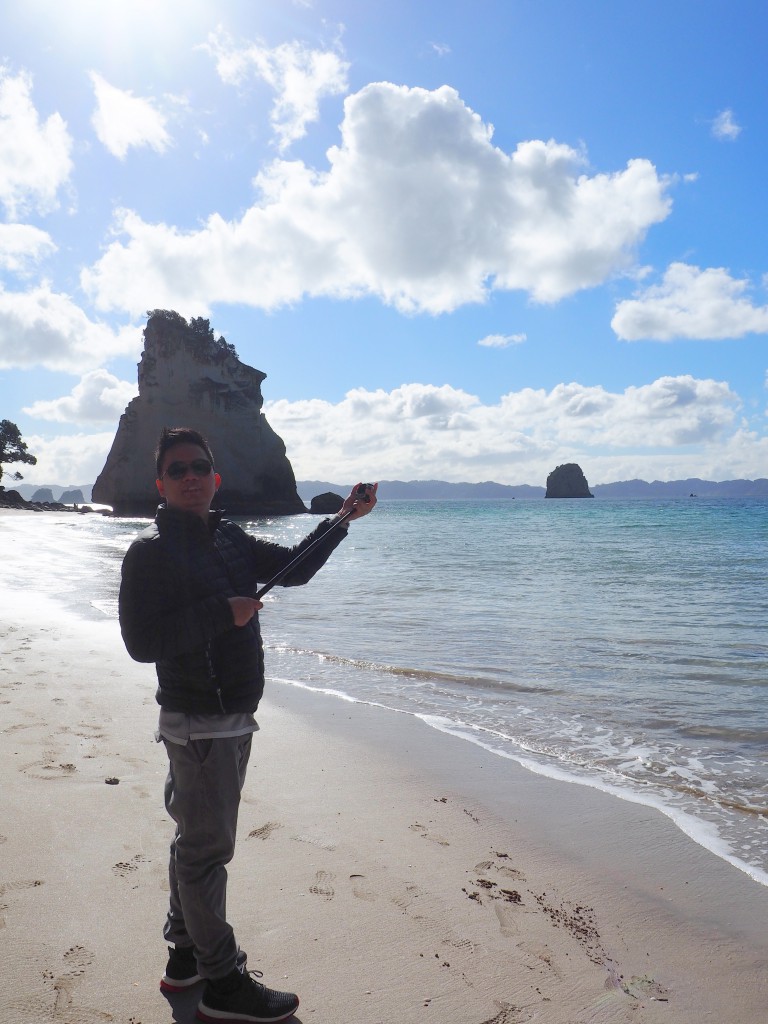 Day 3. August 6, 2016
Having breakfast before going to Snowy Mountain.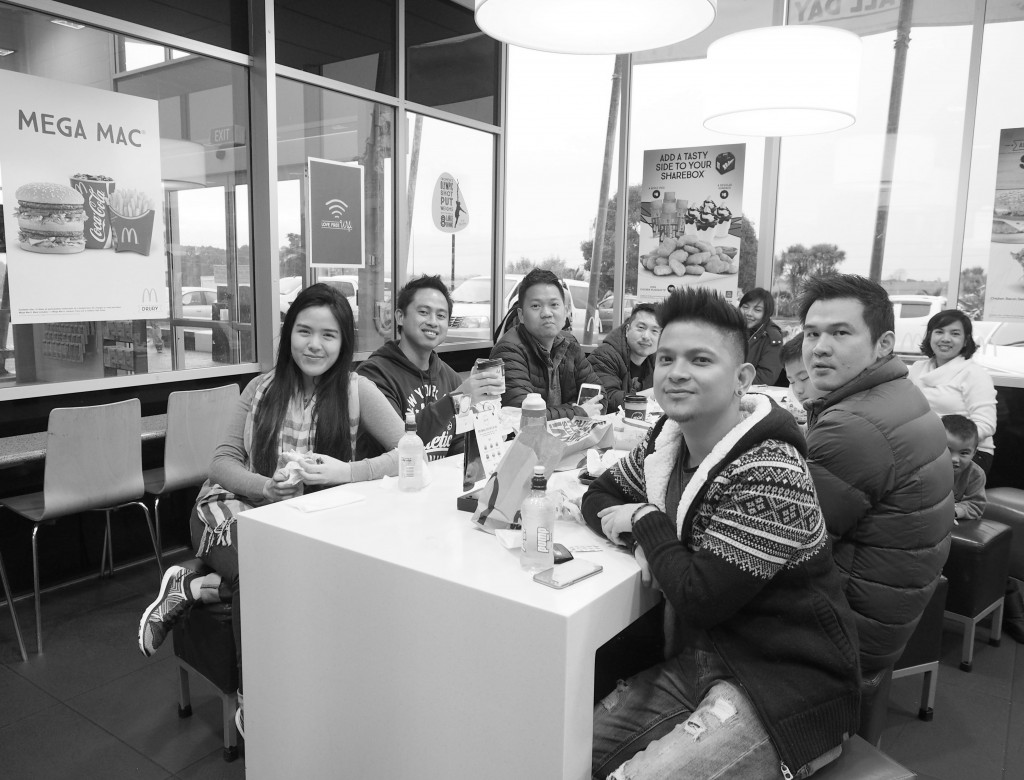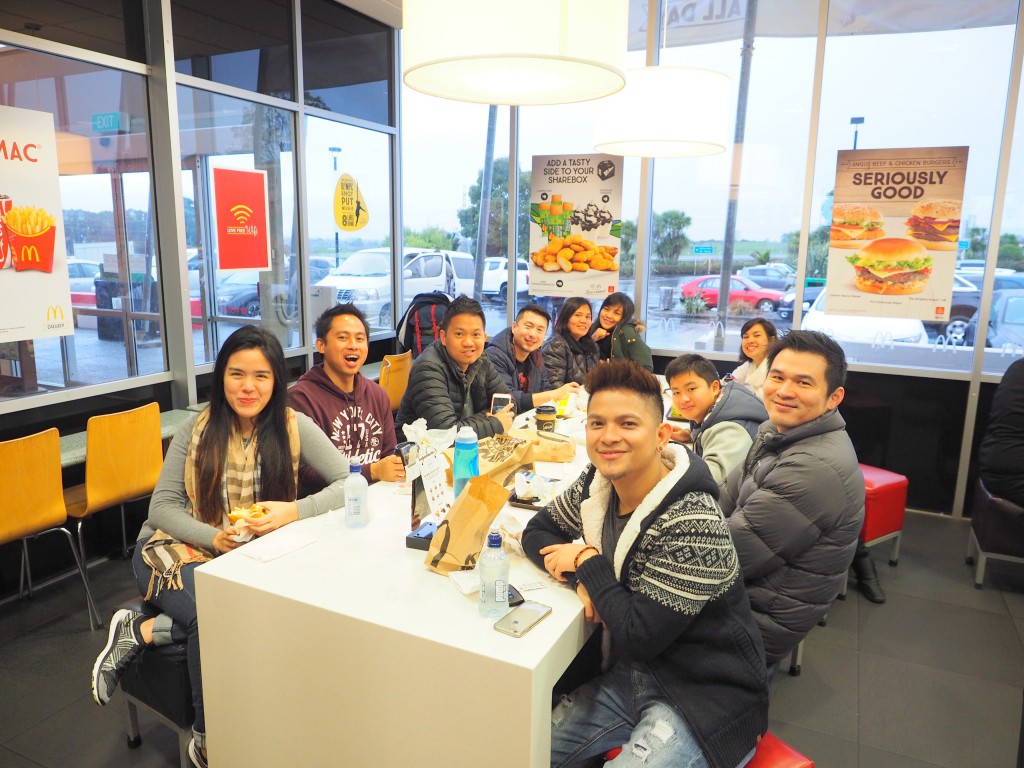 It was a long drive.
But the view of this countryside makes it all worth it.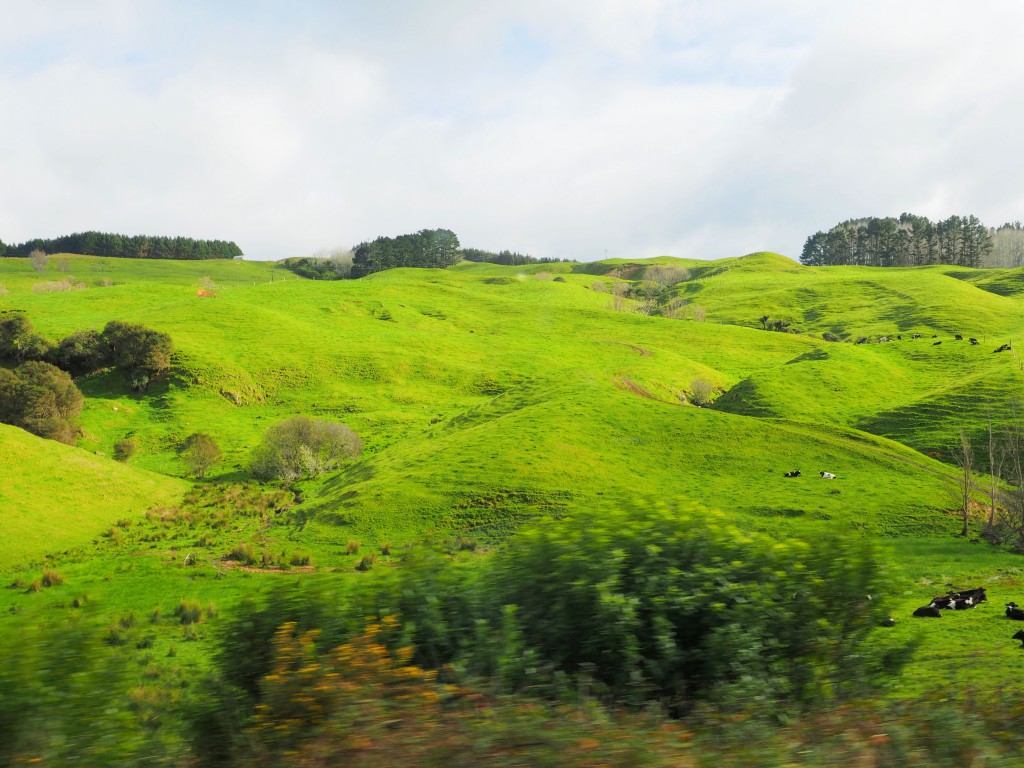 Stop over for toilet break.
After about 8 hours drive, we arrived at Mt Ruapehu.
Yey! Our first real snow adventure! :))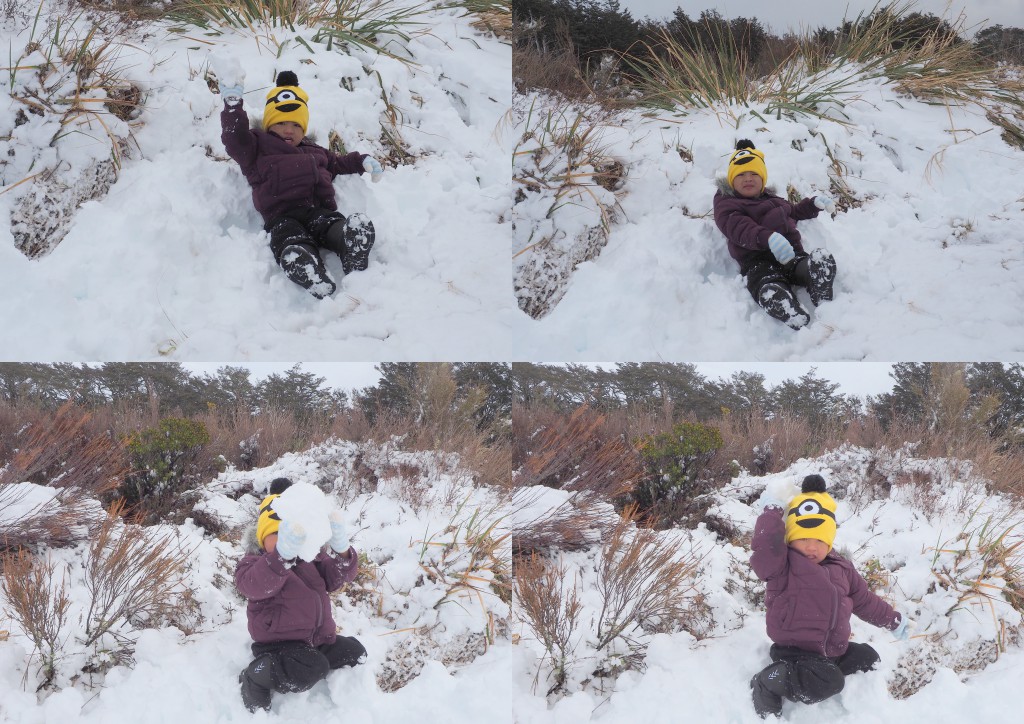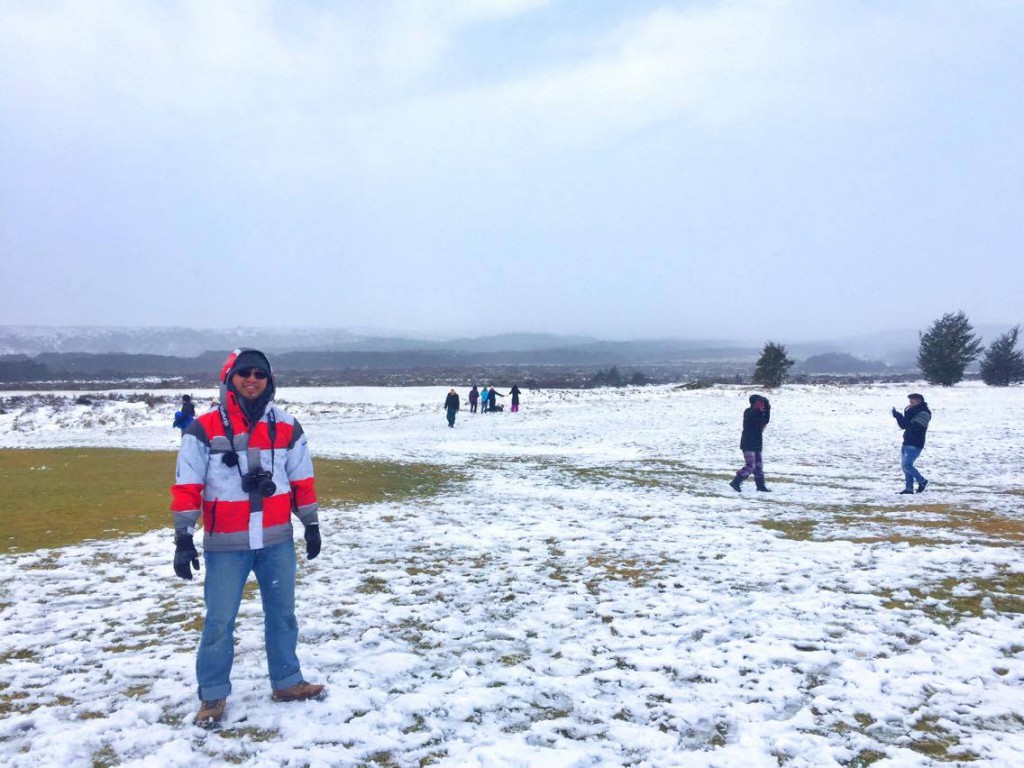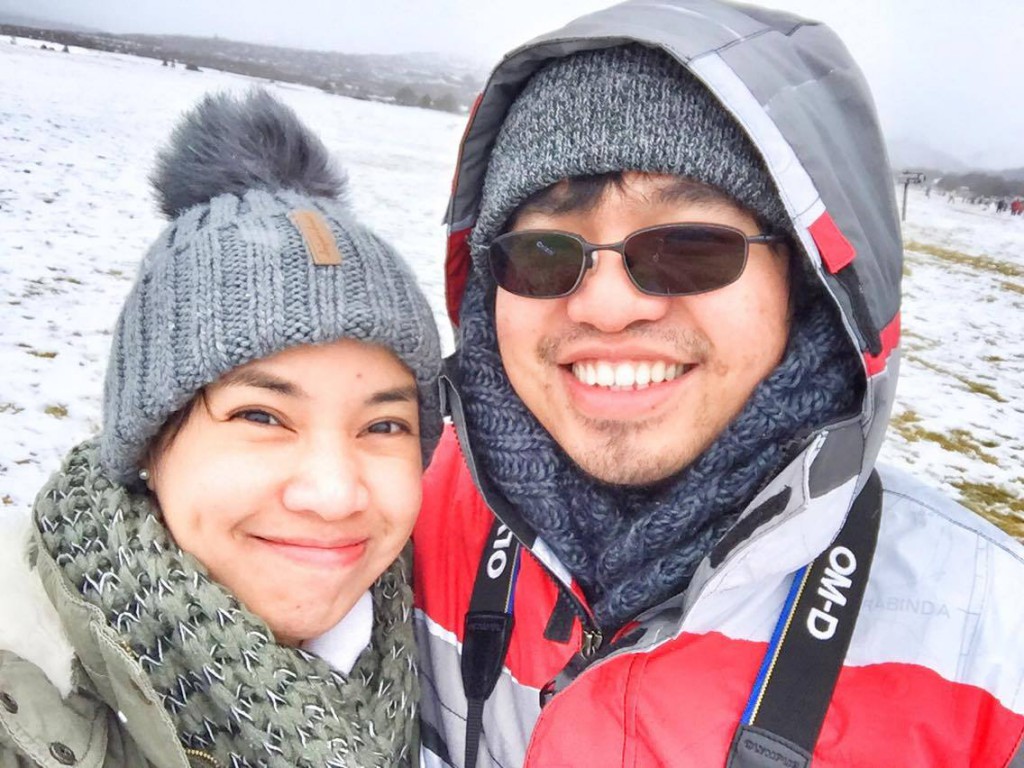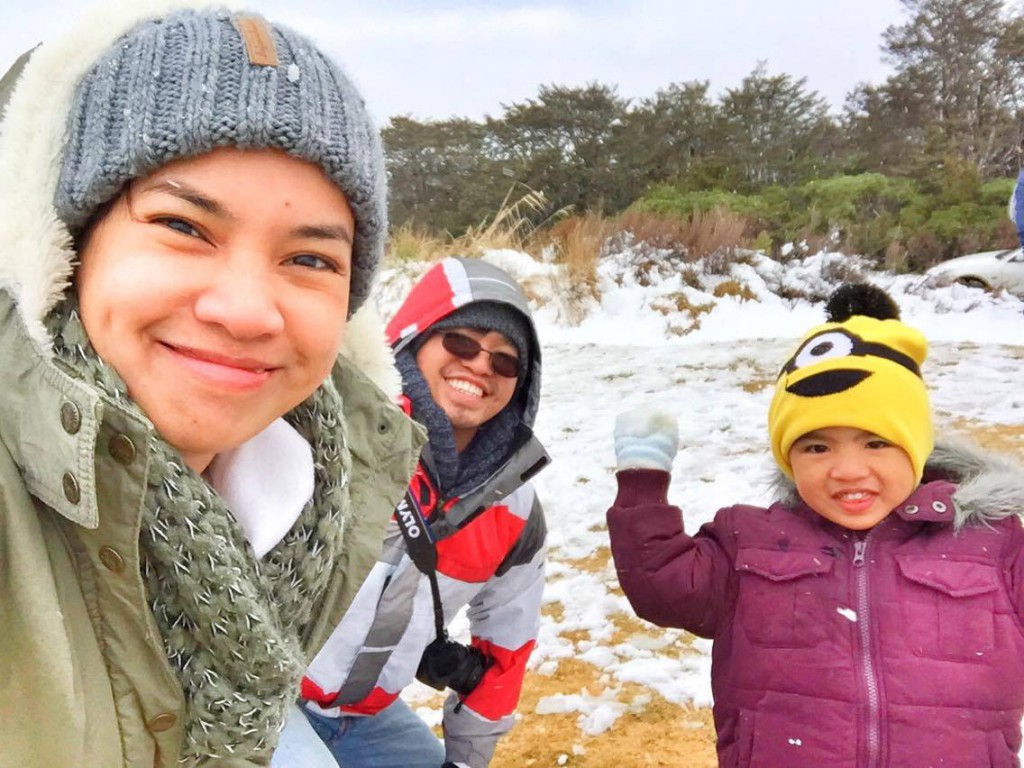 Our plan of going to Snowy Mountain was canceled since there was already a heavy snow in Mt Ruapehu.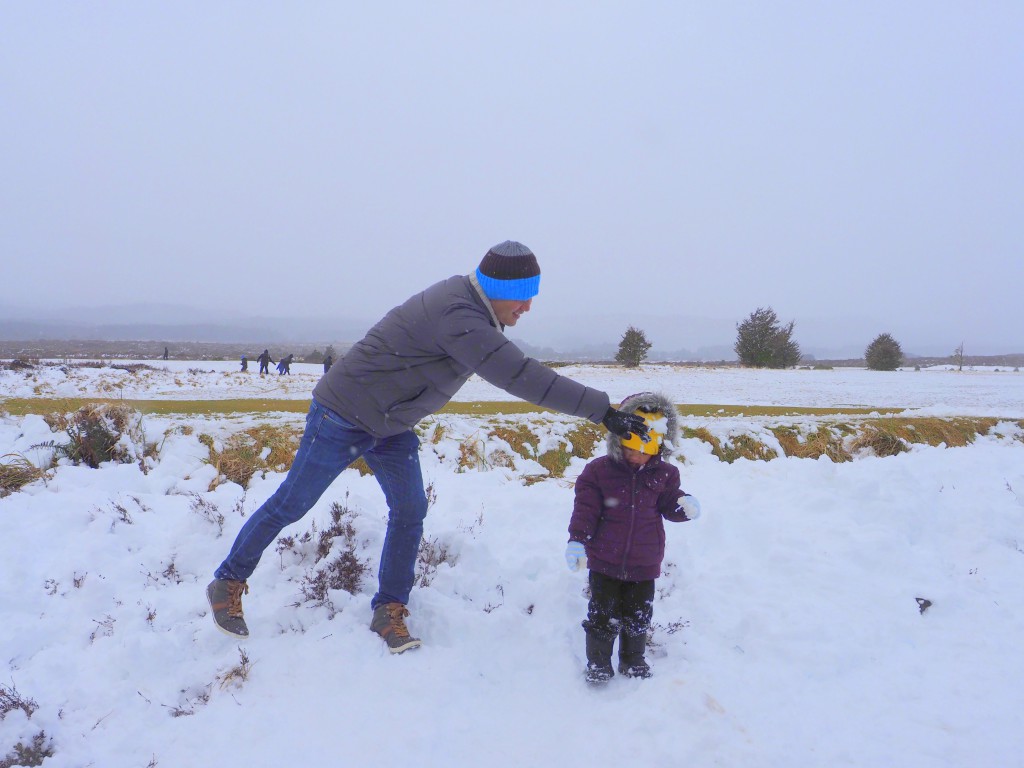 I guess everyone was just enjoying the moment 😉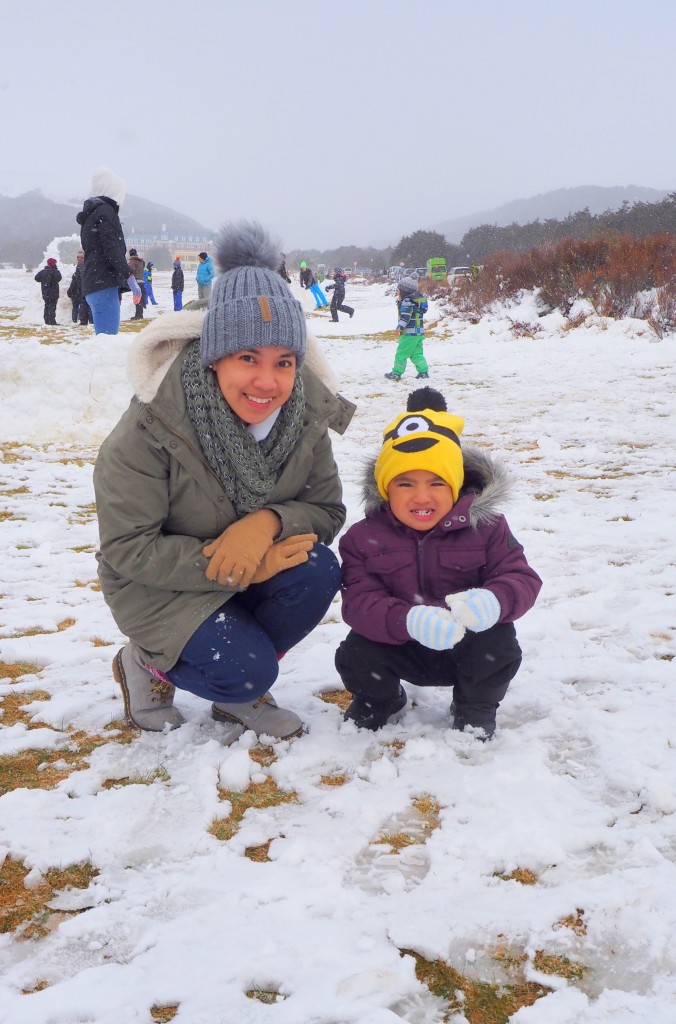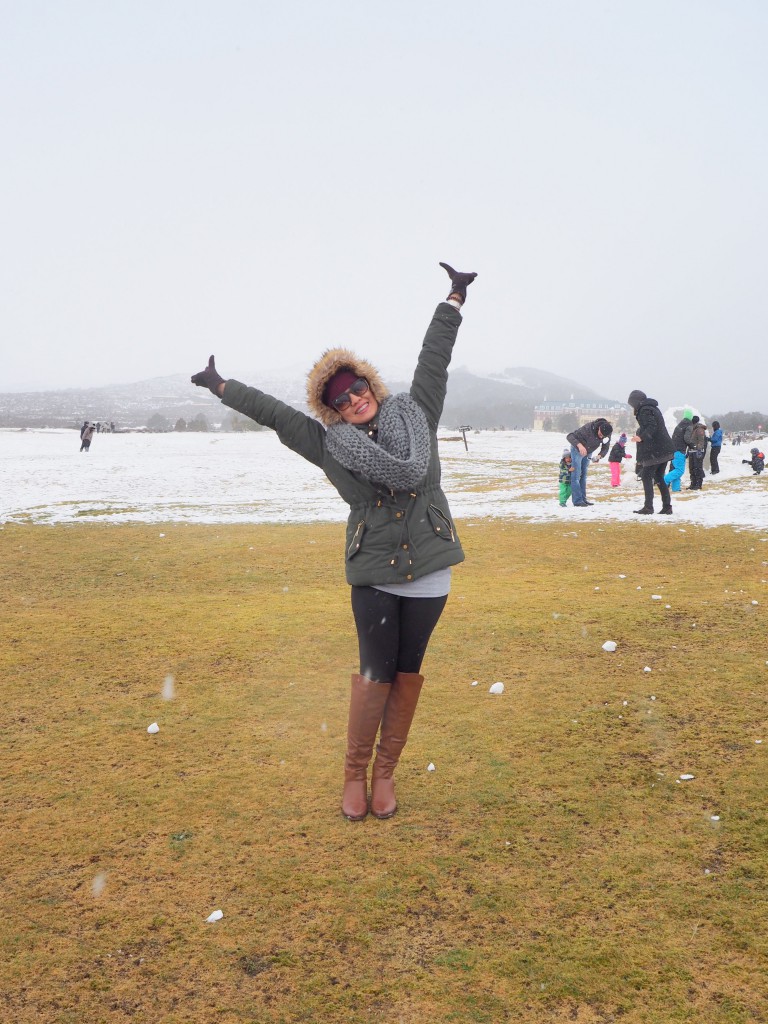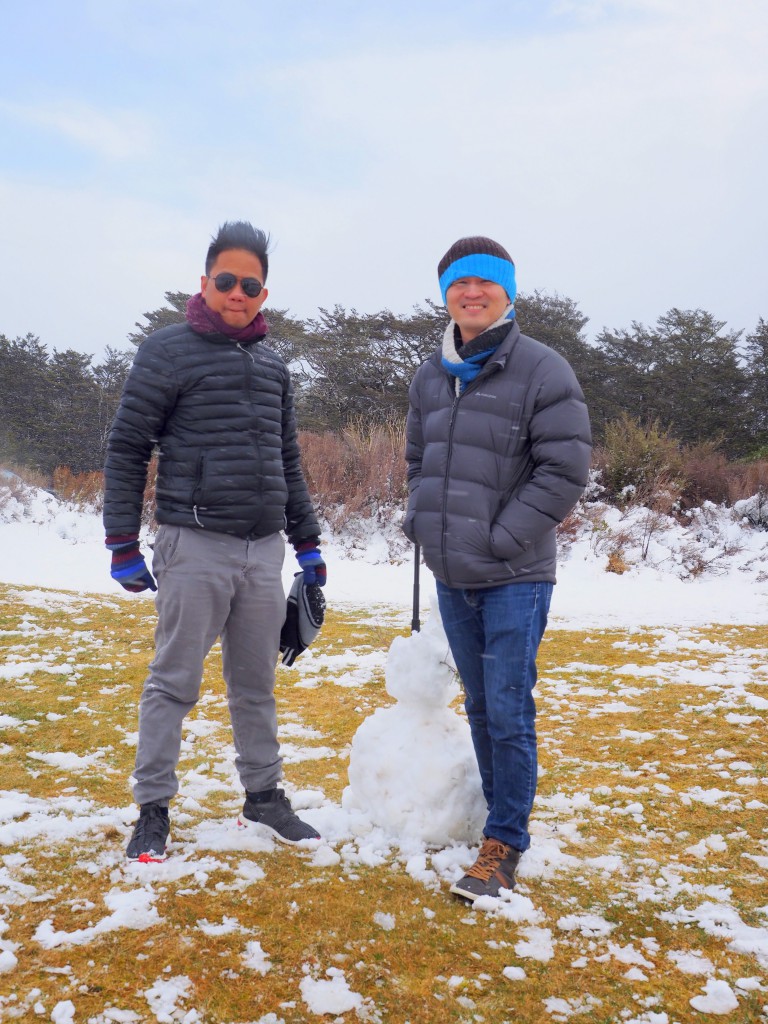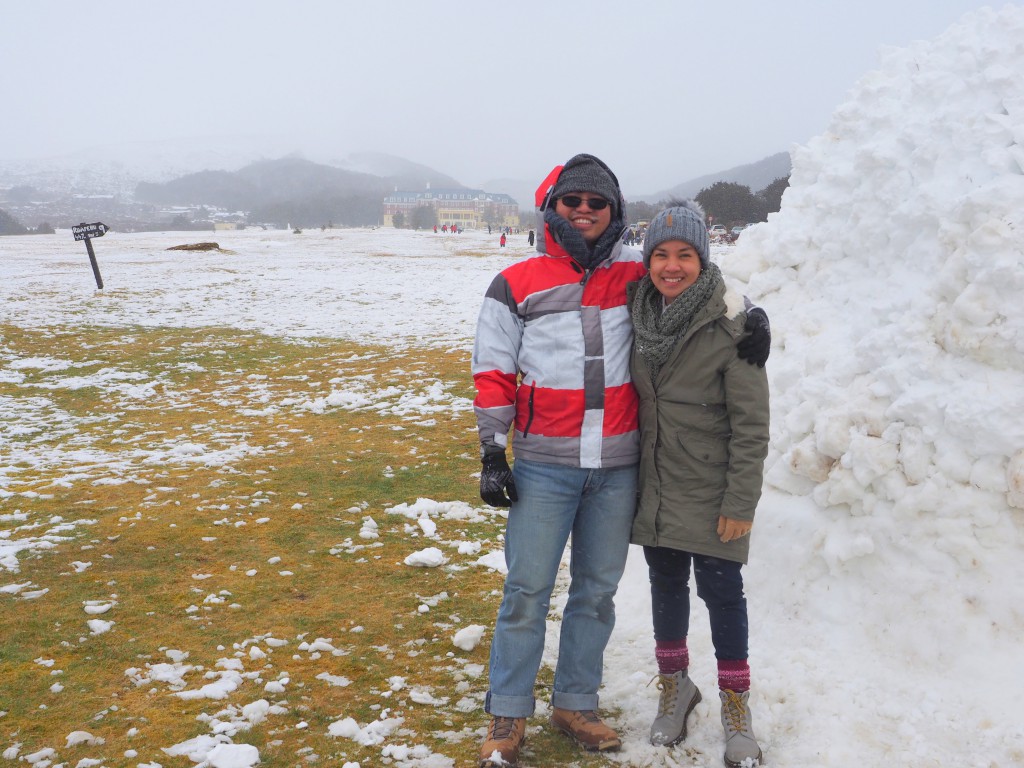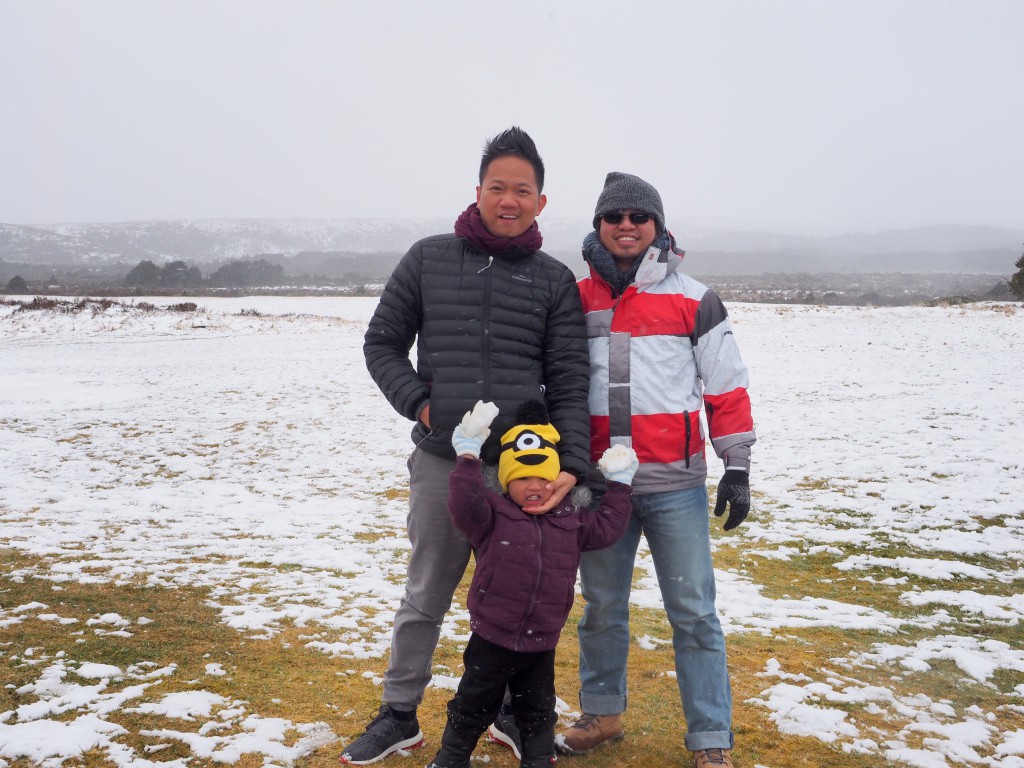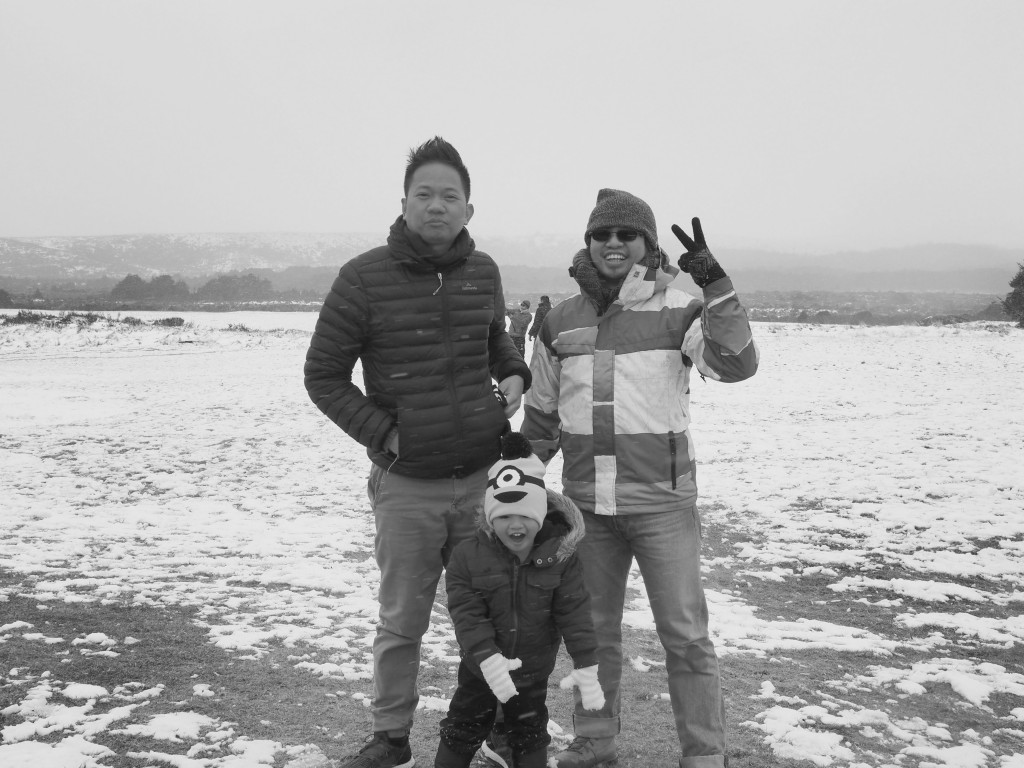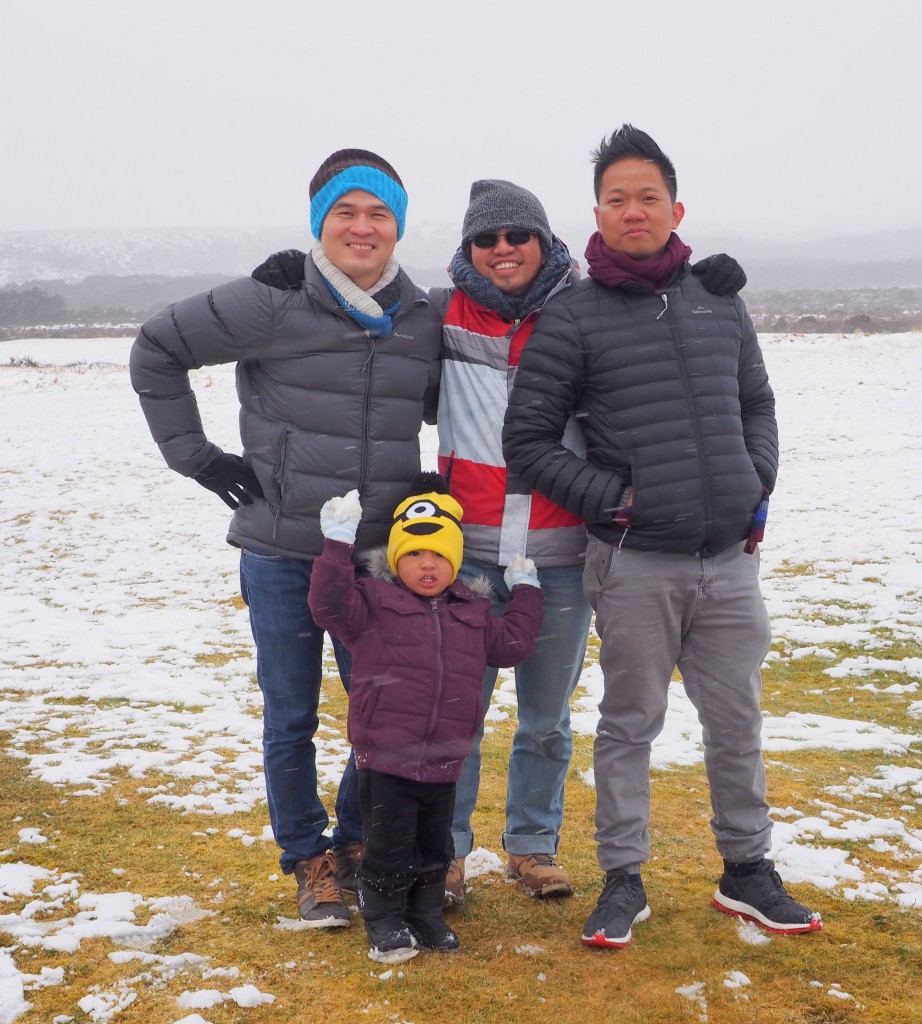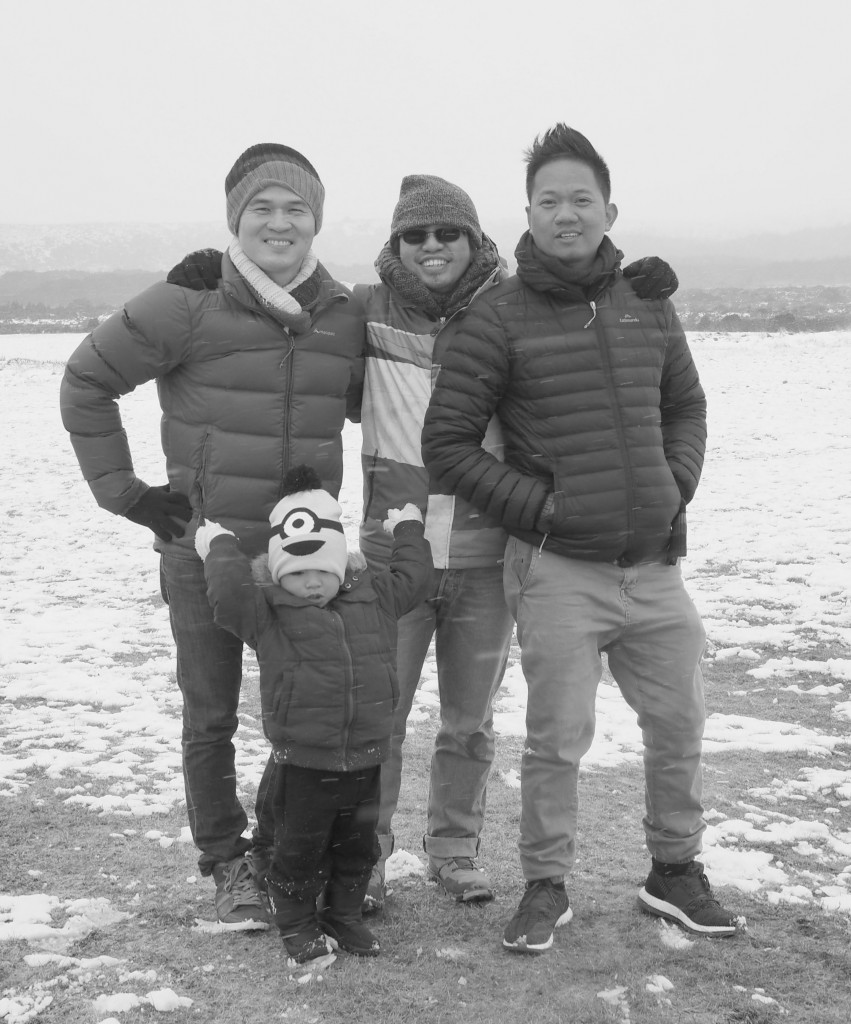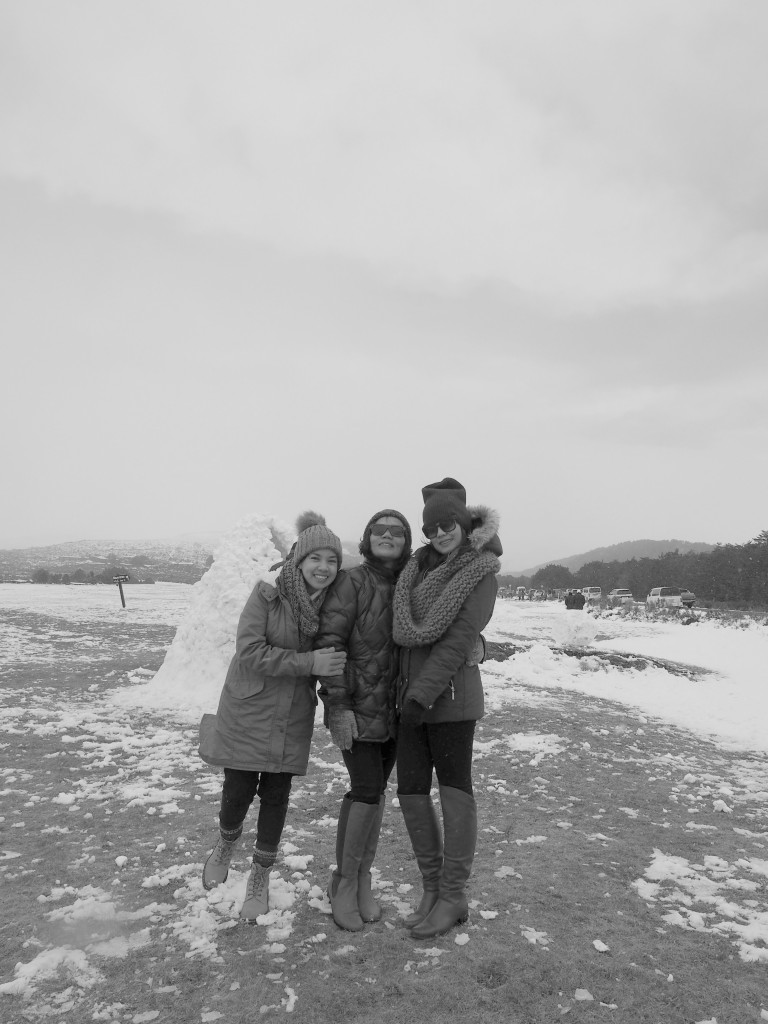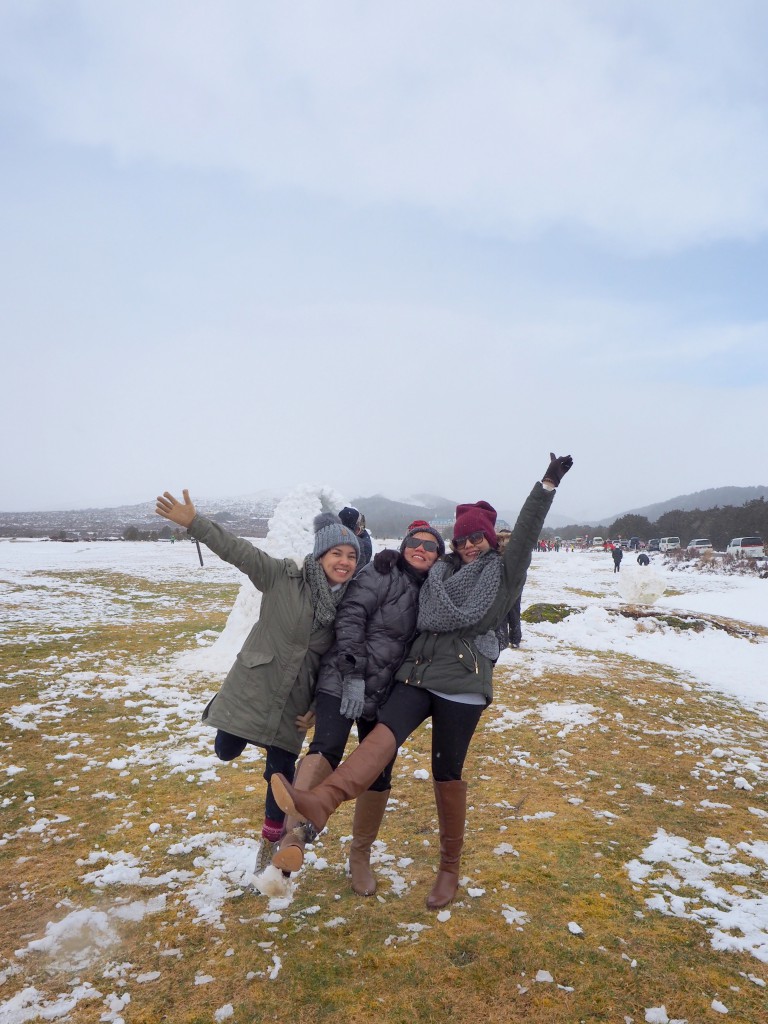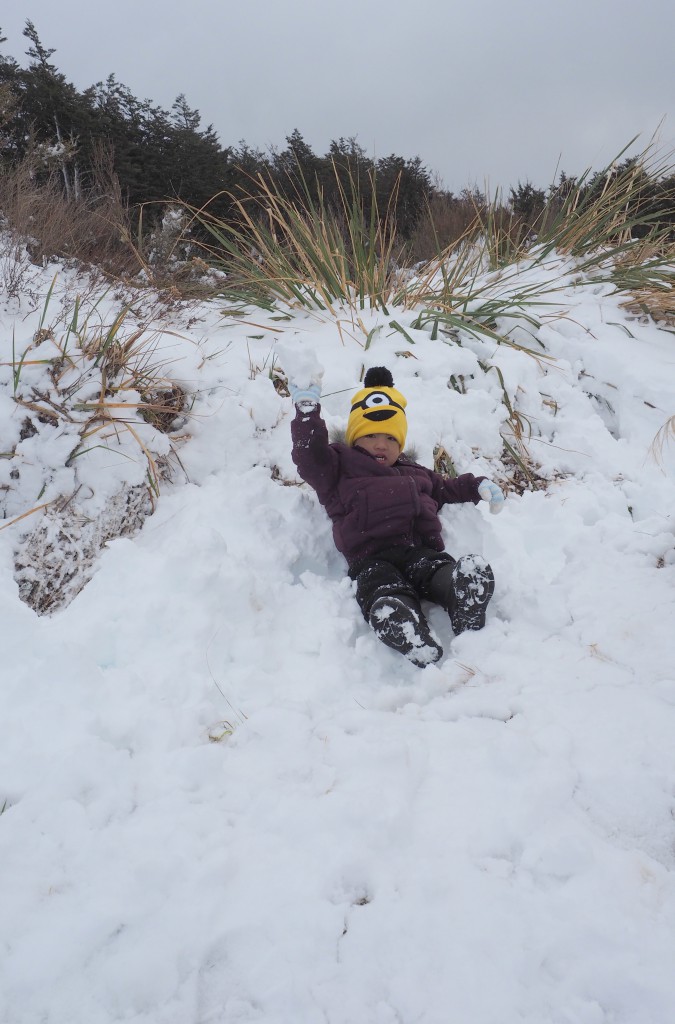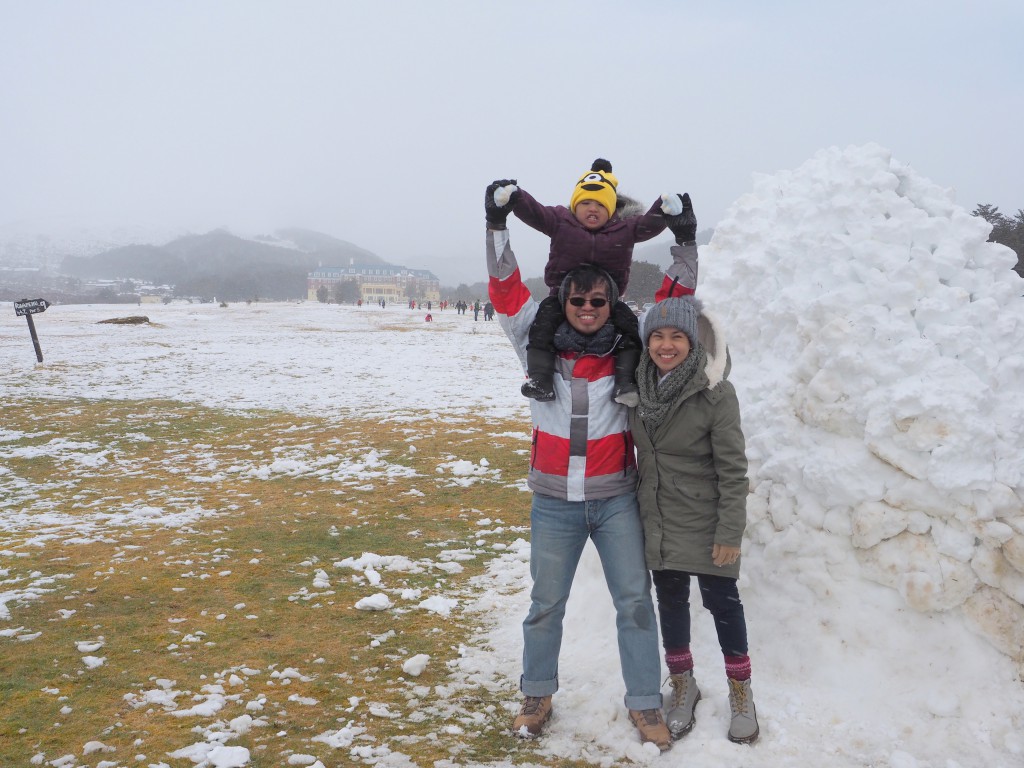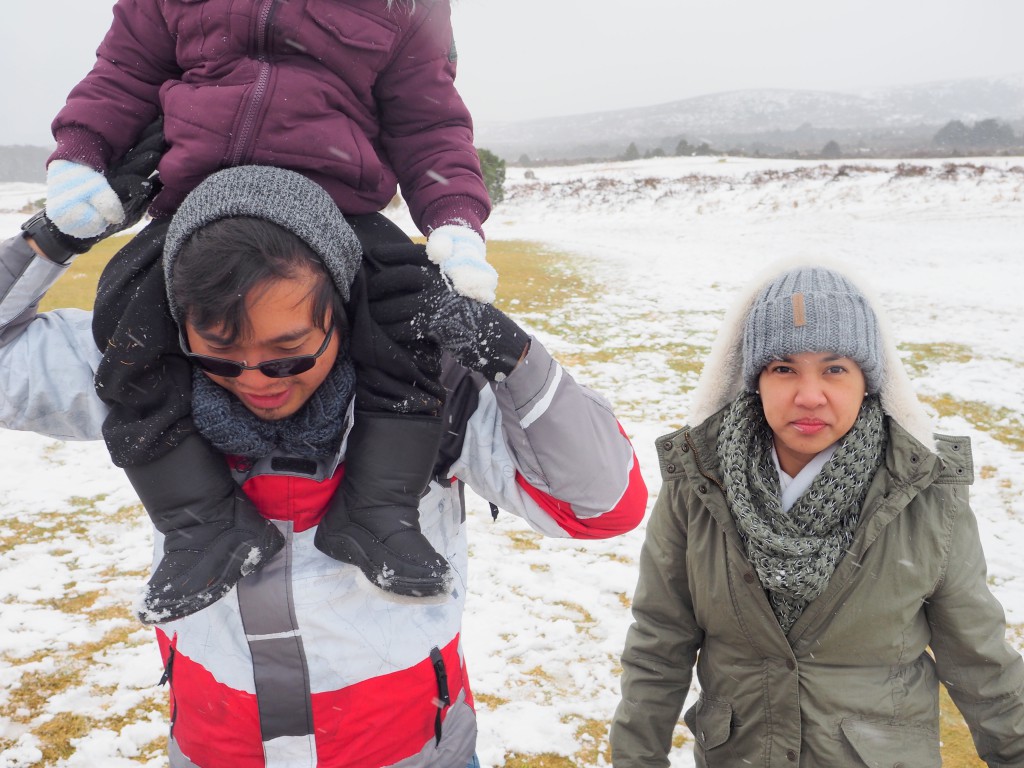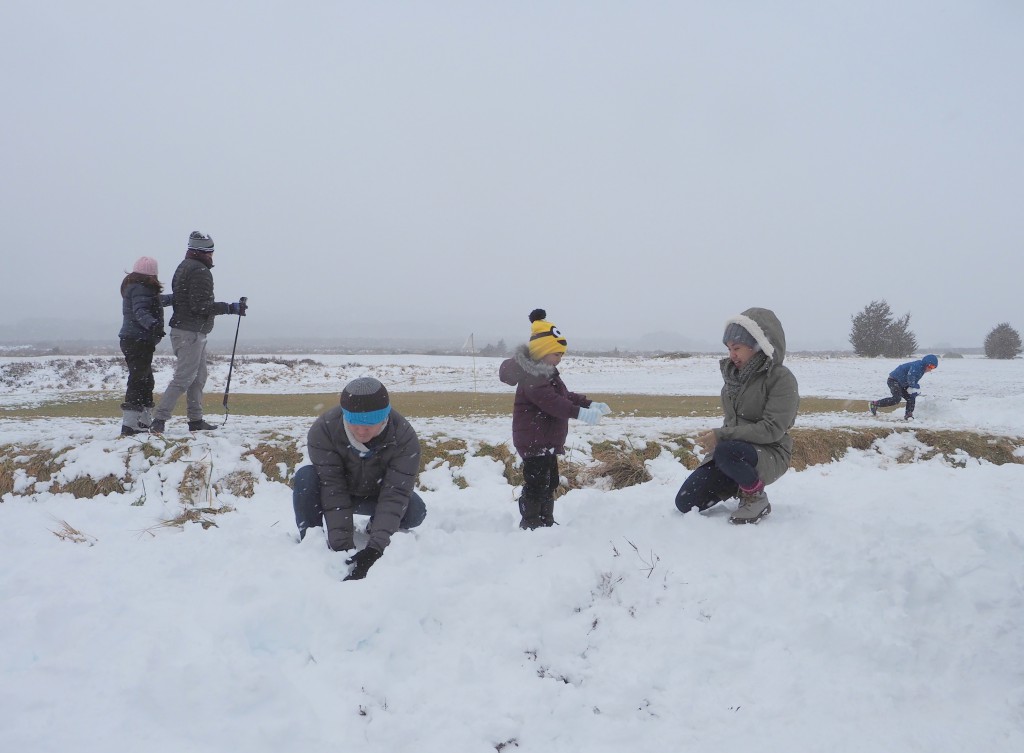 Jonathan made this snowman Olaf, and Marshall does not want to let go of it!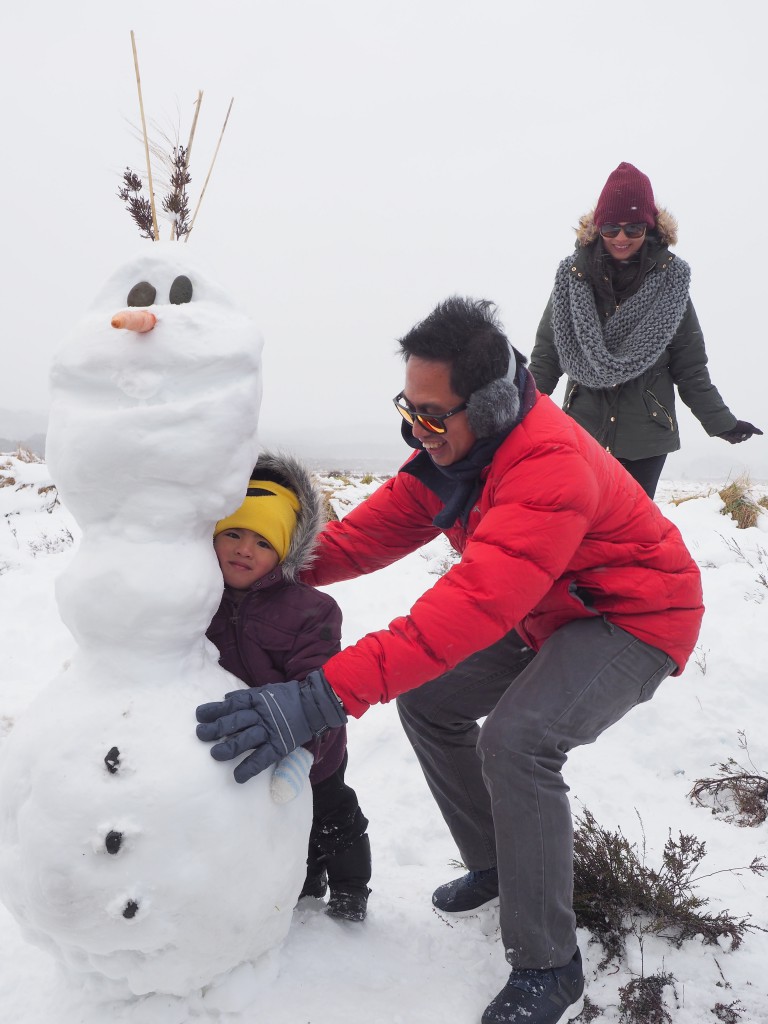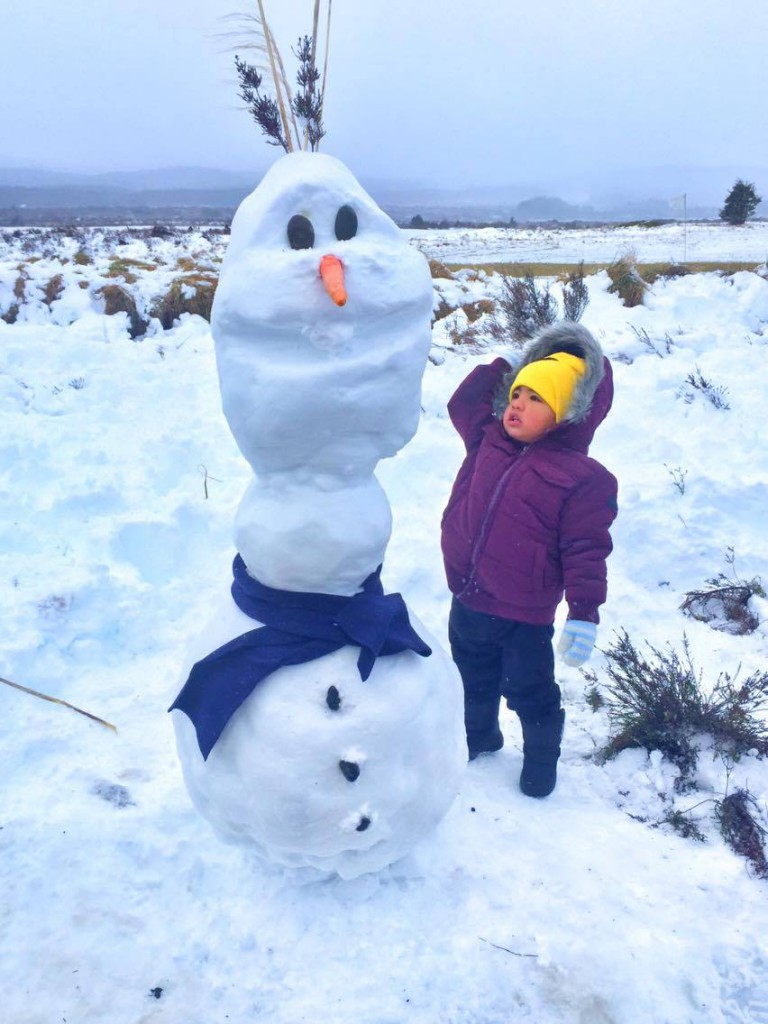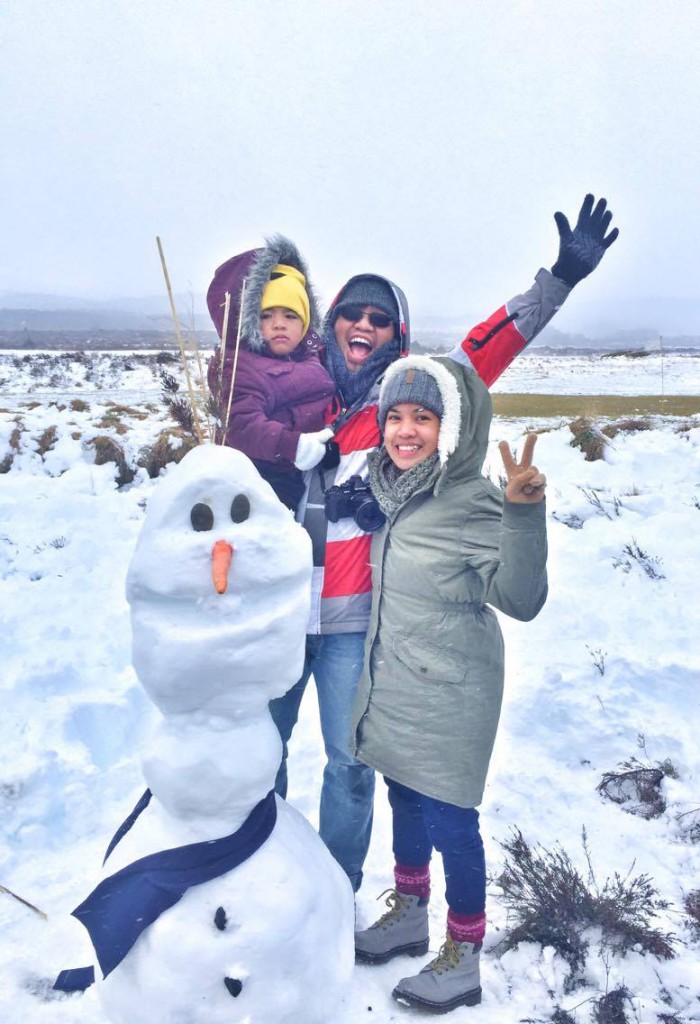 We spent the night at Rotorua.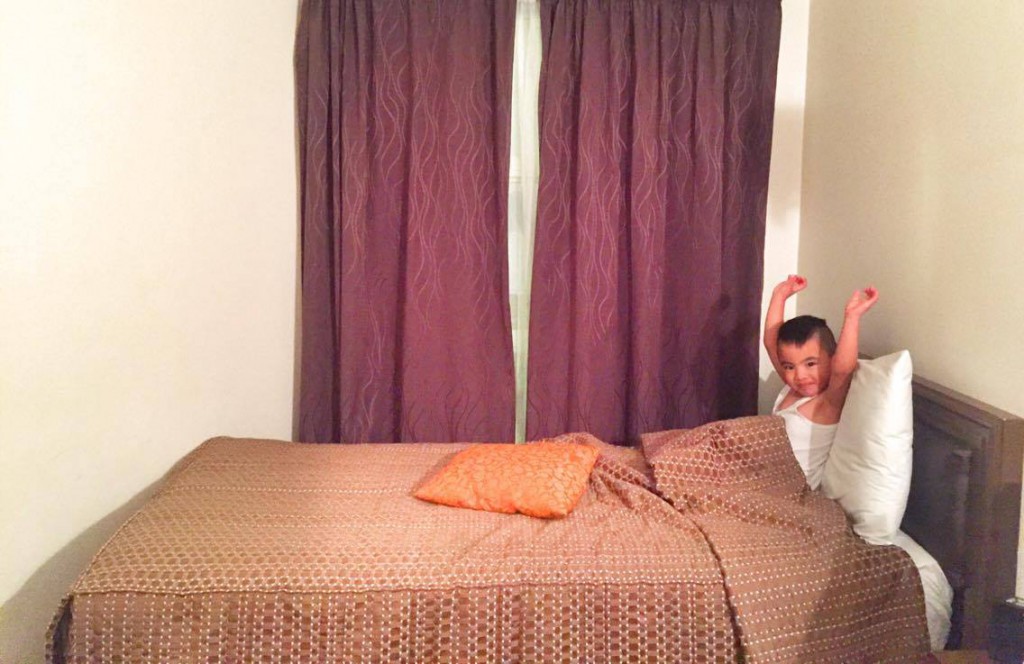 Day 4.
Aug 7, 2016
Rotorua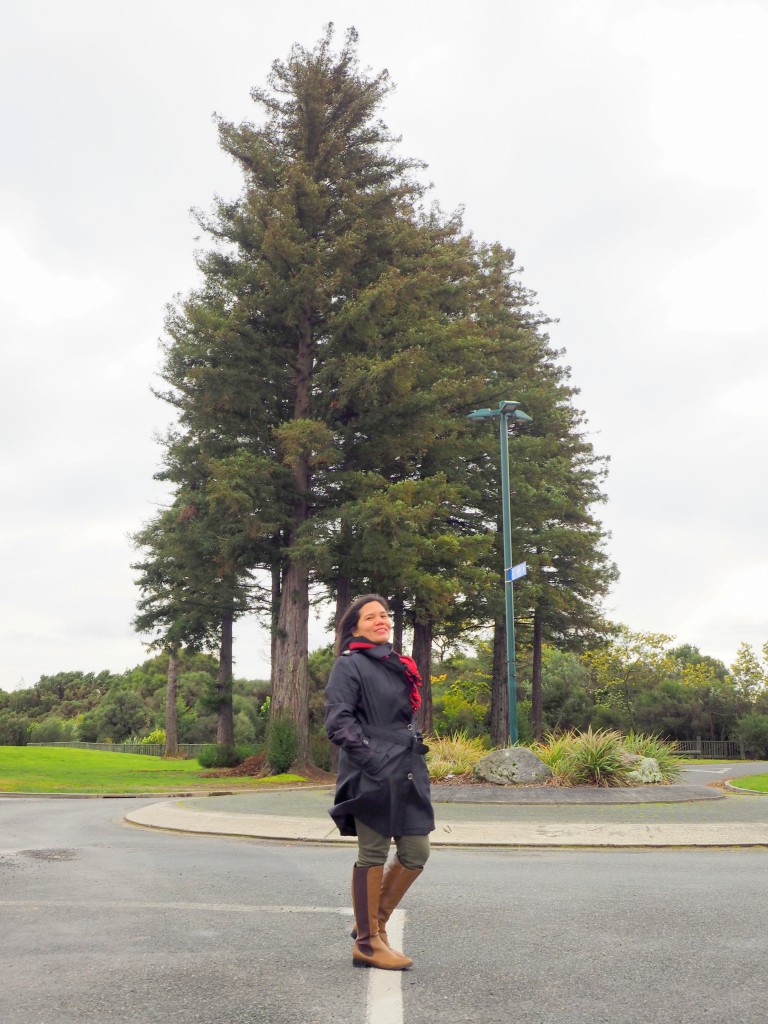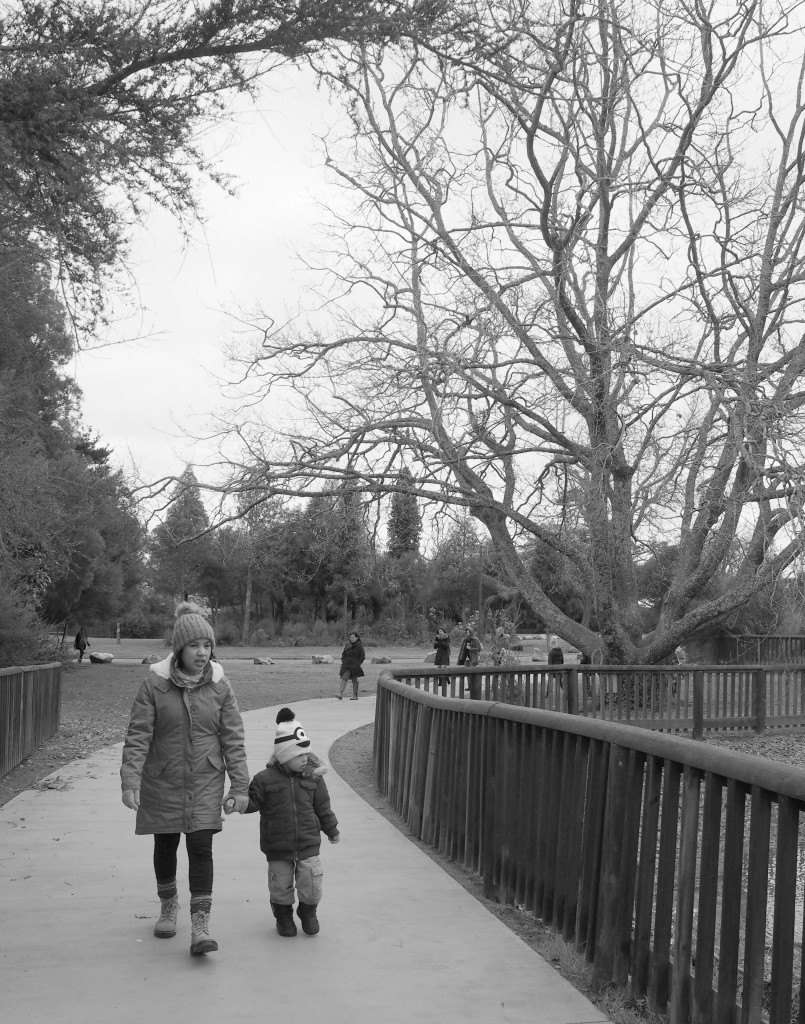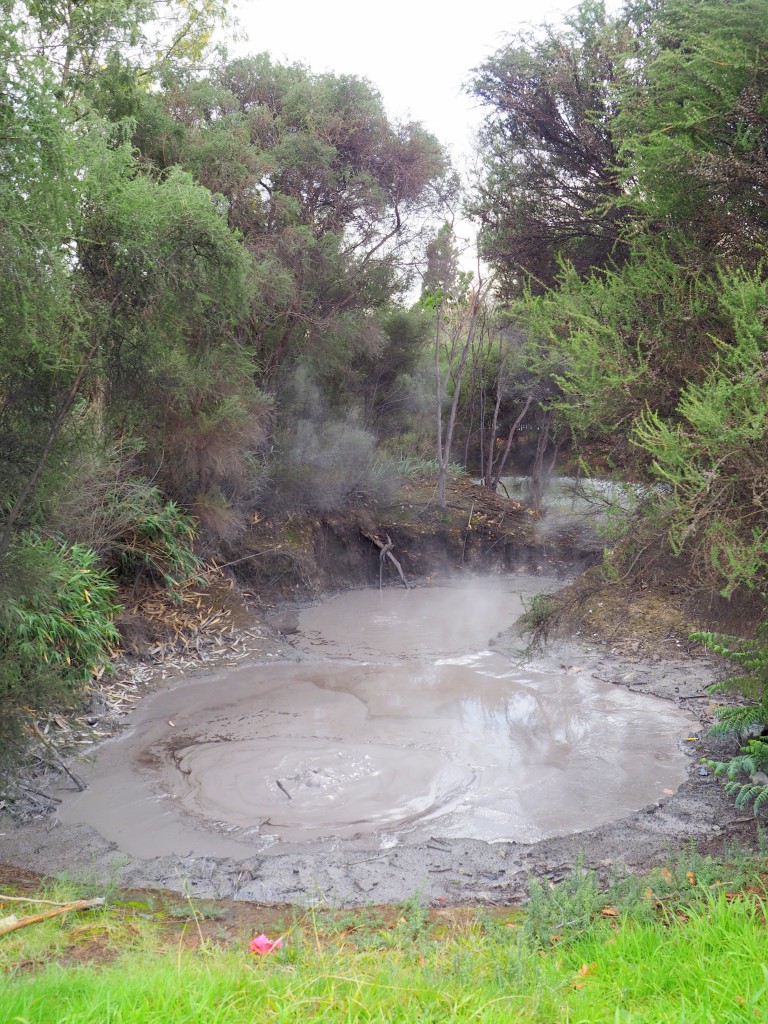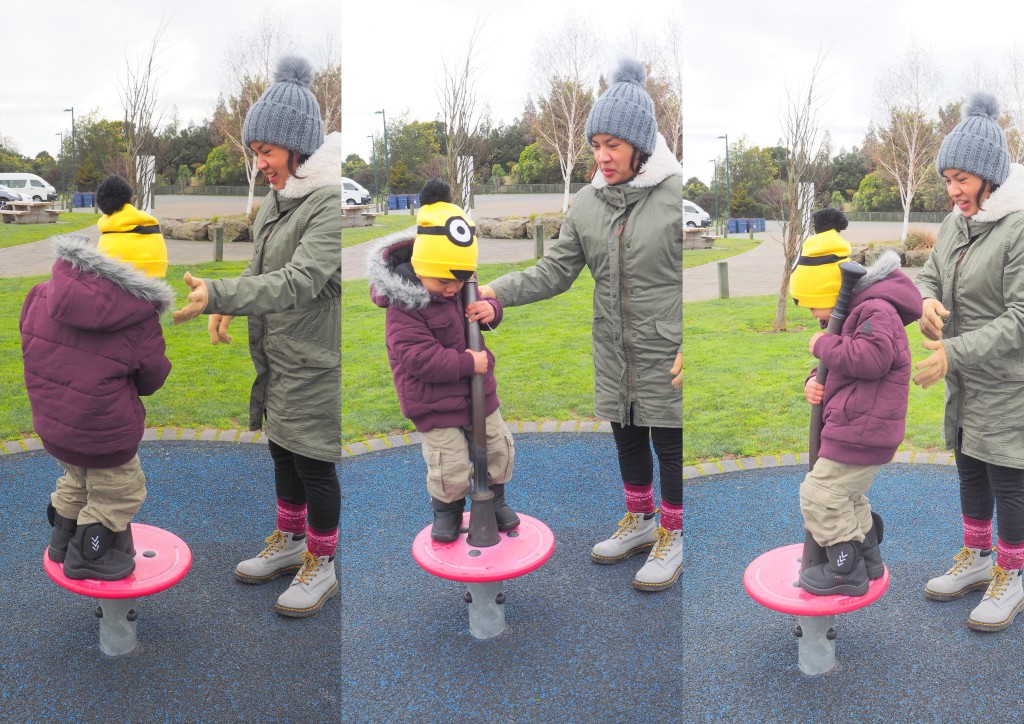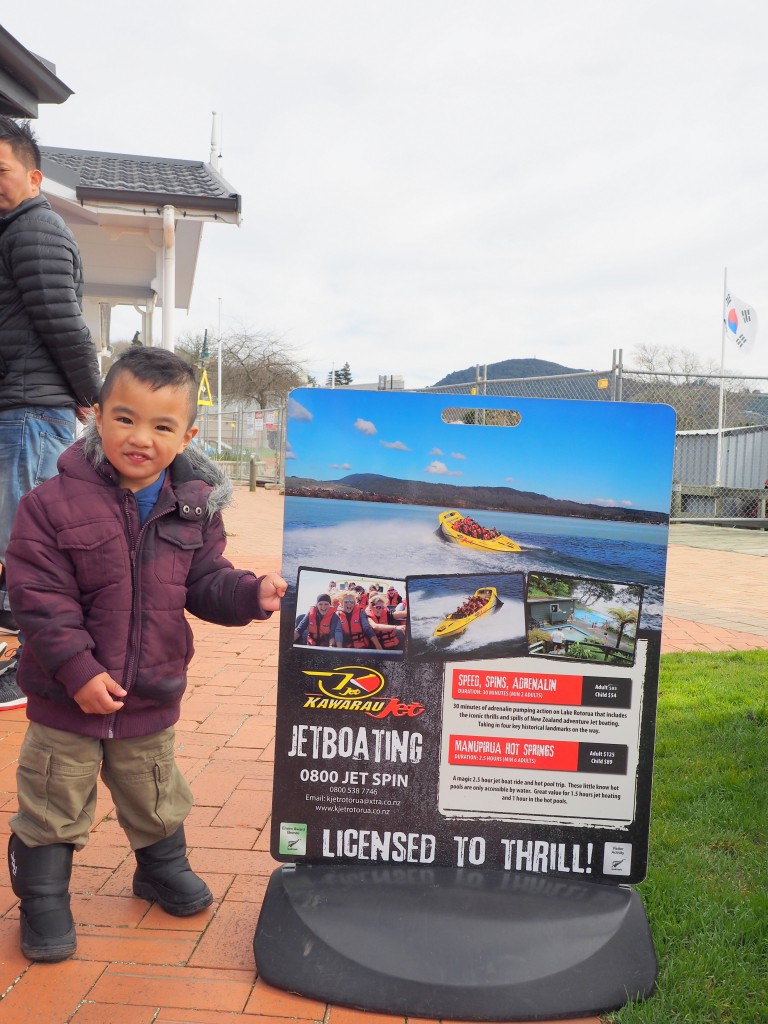 Jetboating was super fun! Not to mention, super wet..! 🙂
We had a couple of walk at The Redwood before going back to Auckland.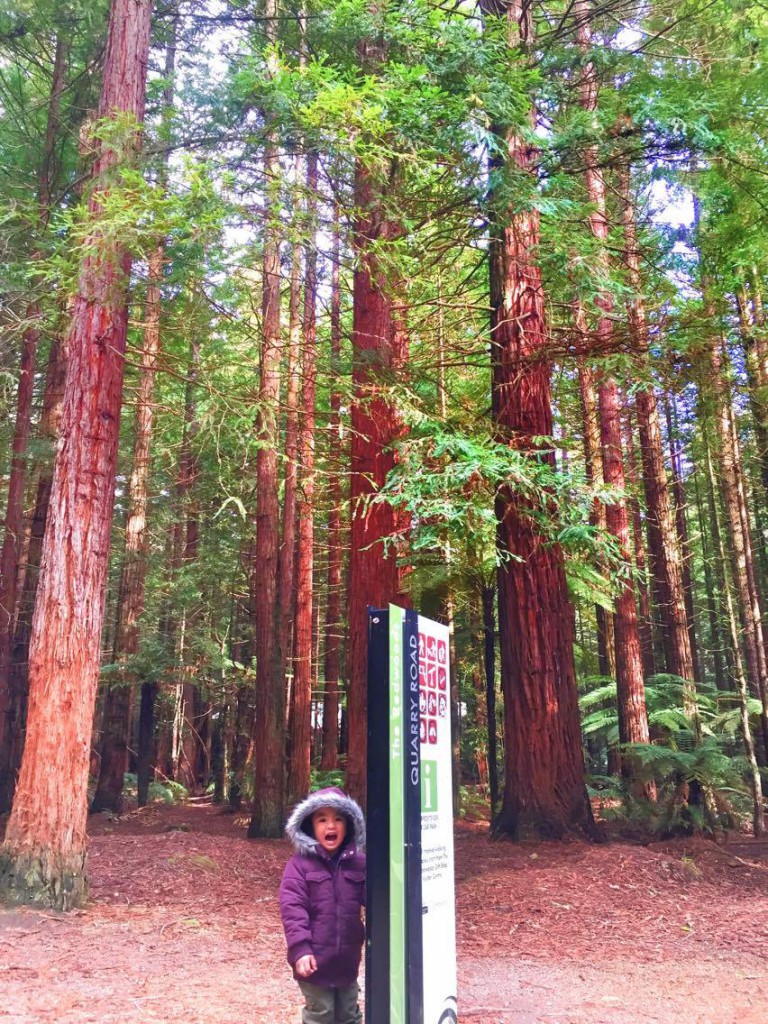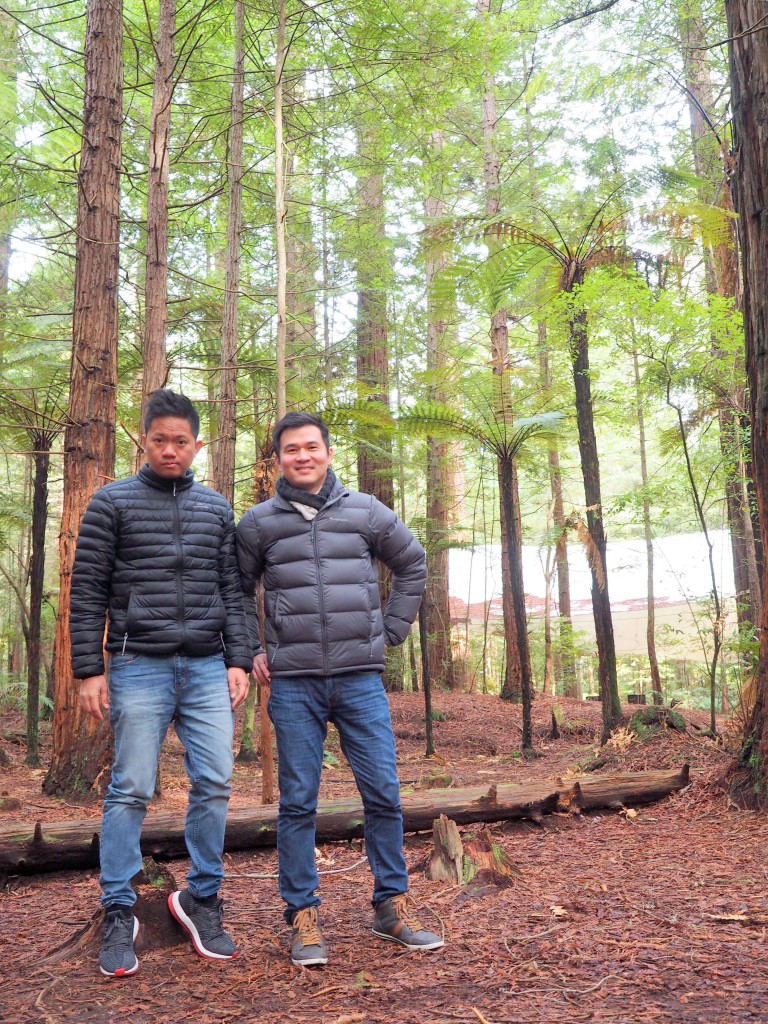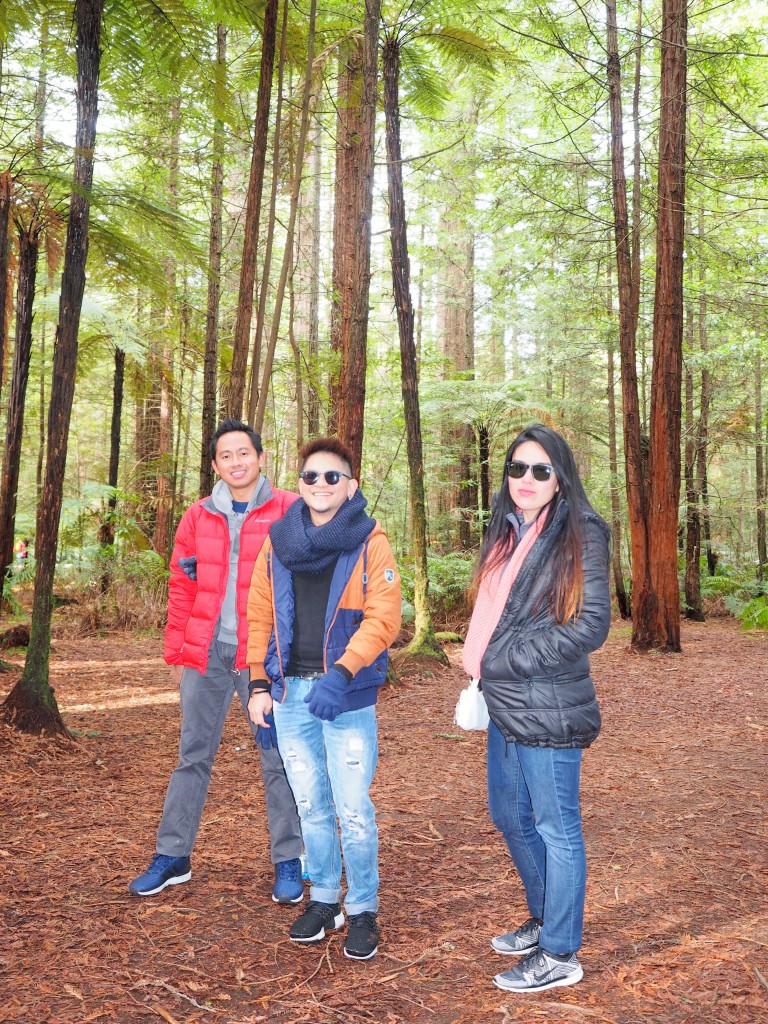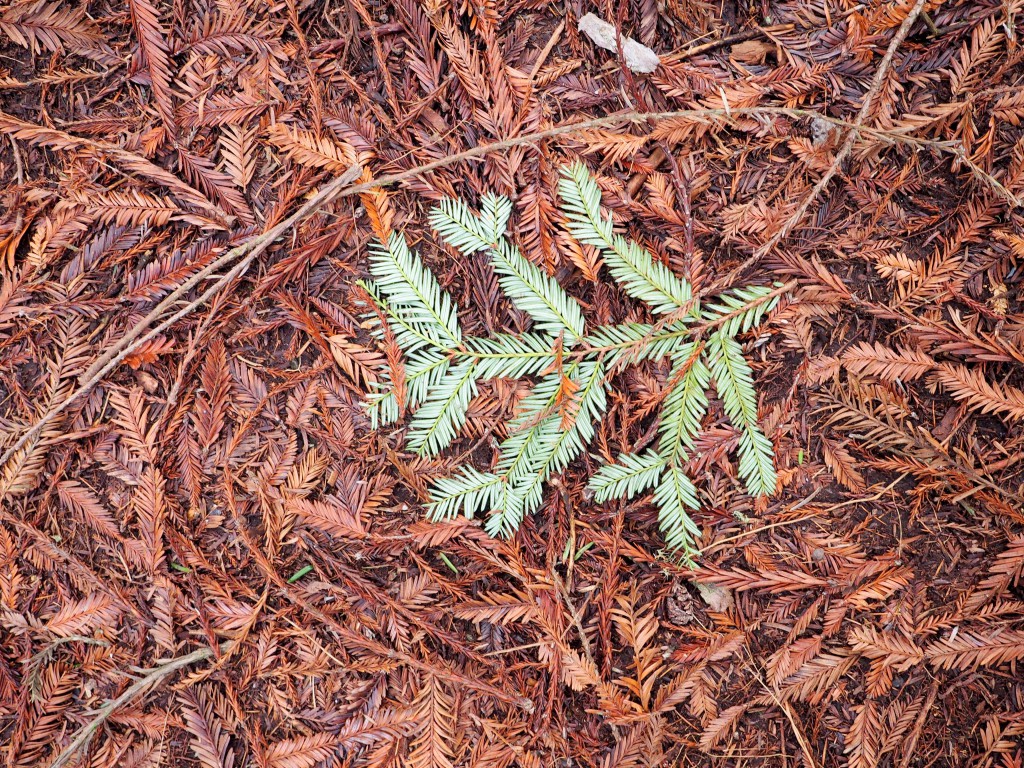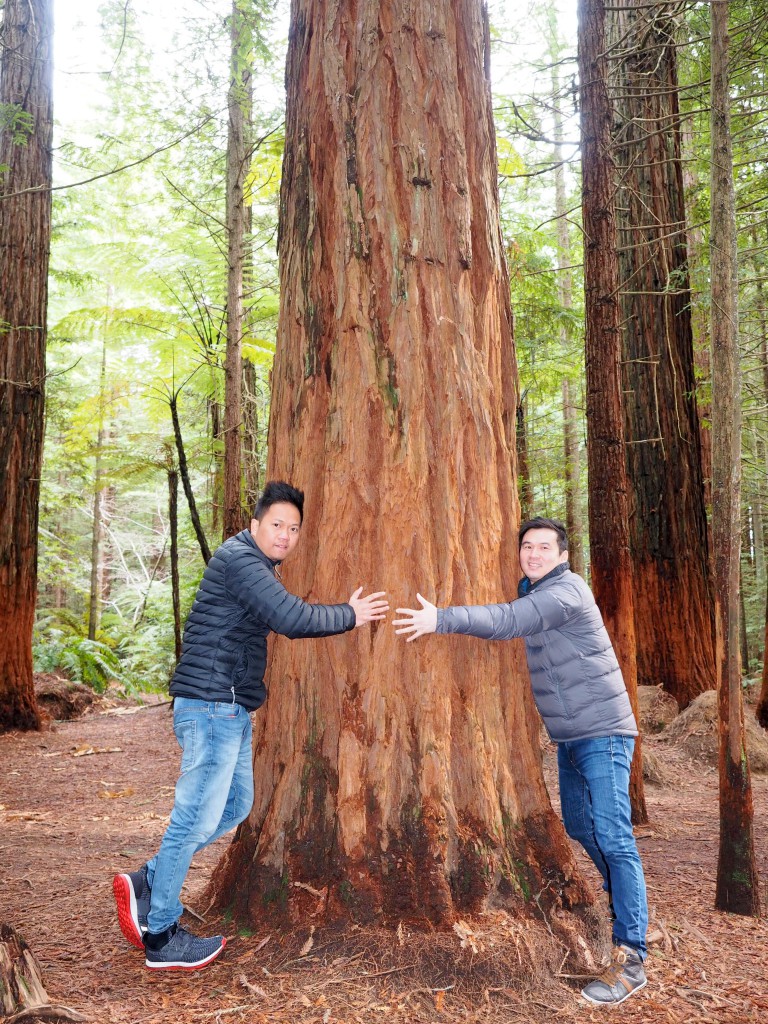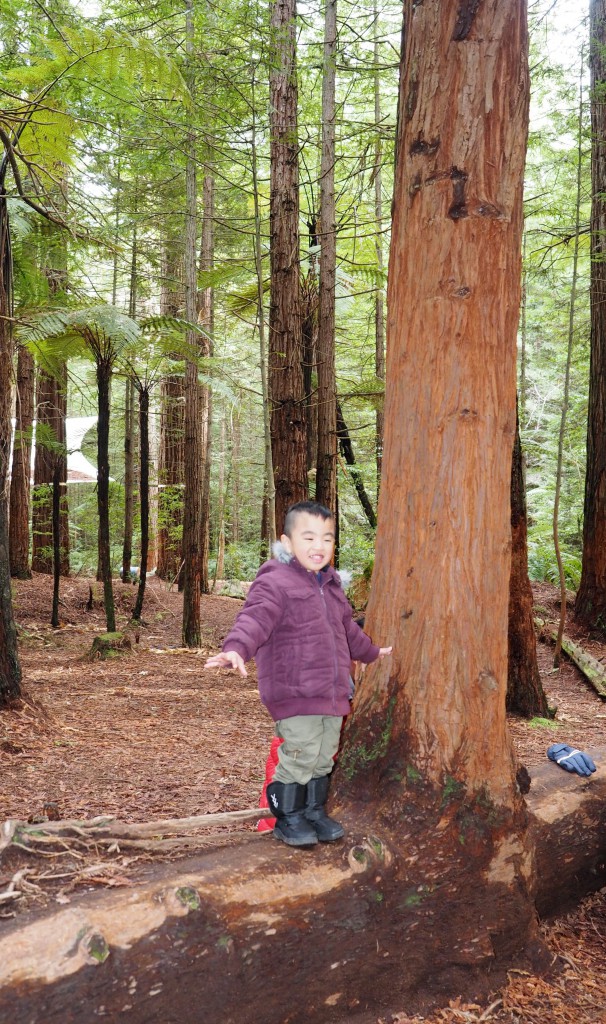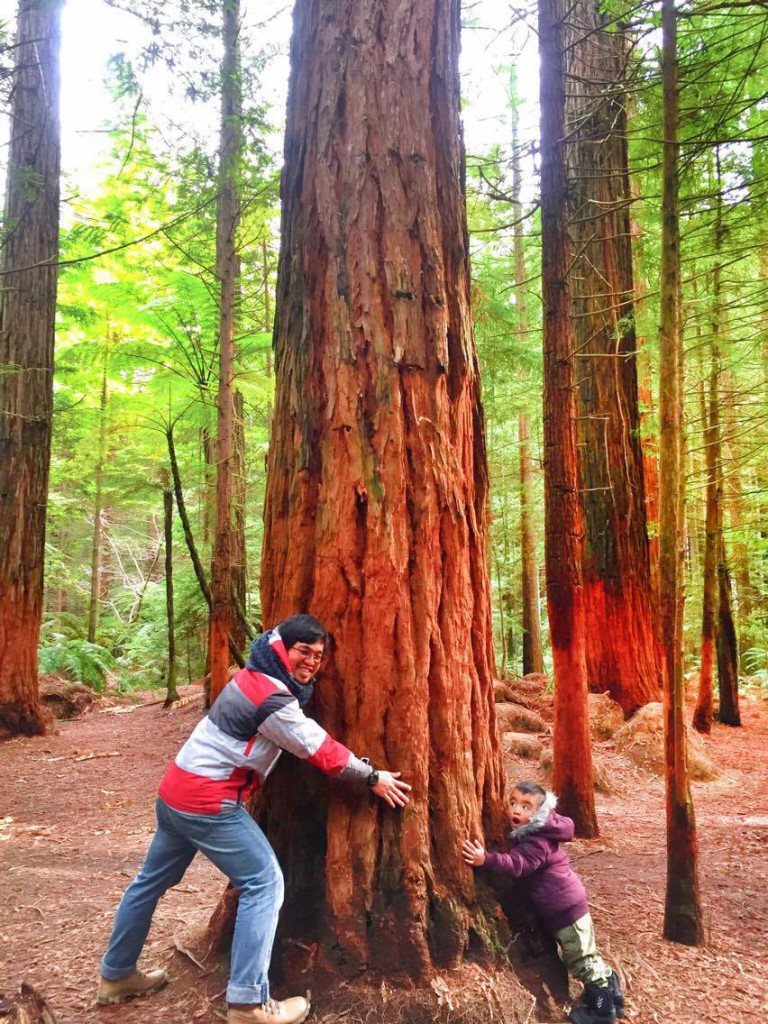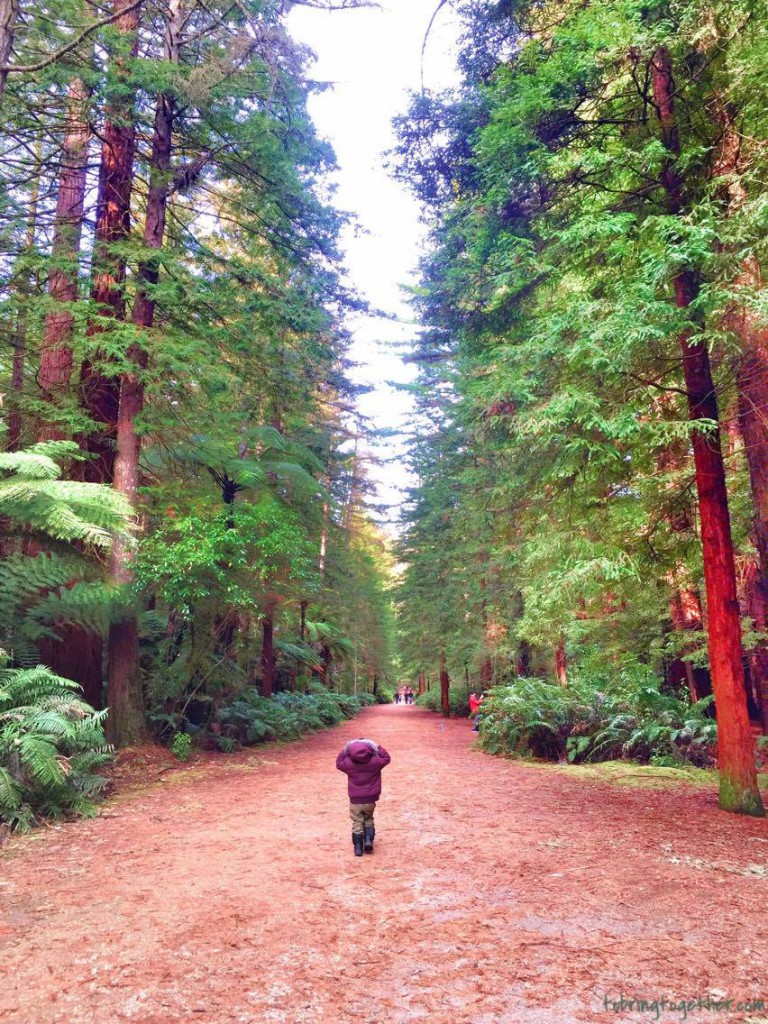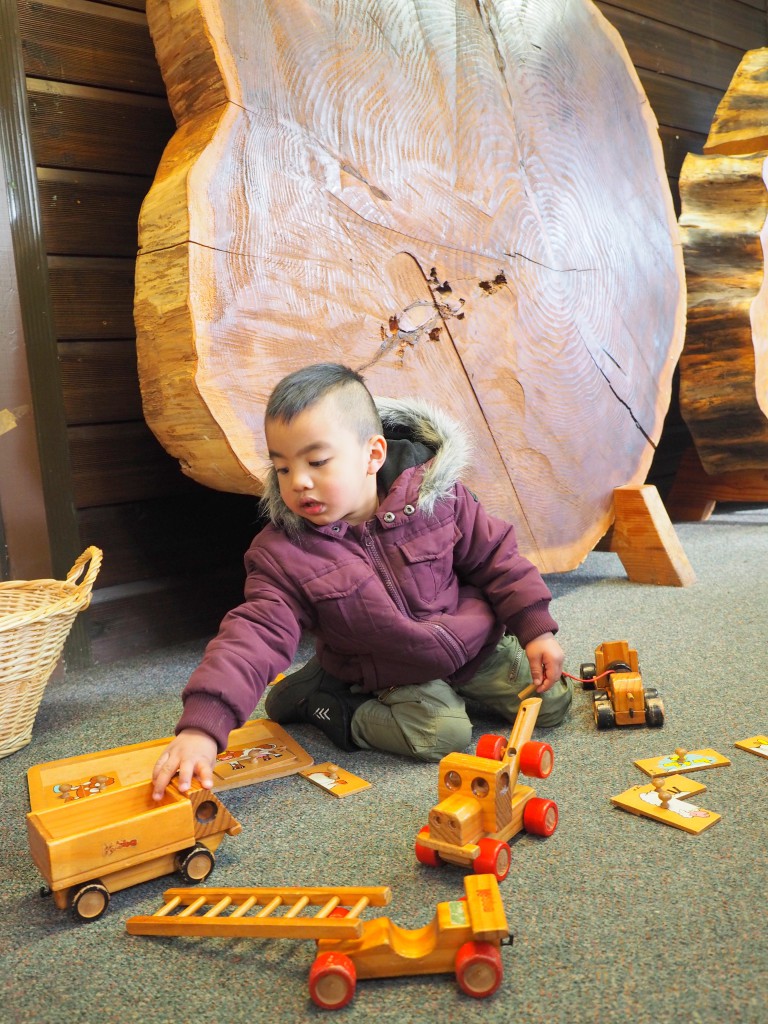 We spent the last night in Auckland having Ramen for dinner at Tanpopo Howick (Japanese Noodle Restaurant).
Aug 8, 2016
Early morning flight back to Sydney.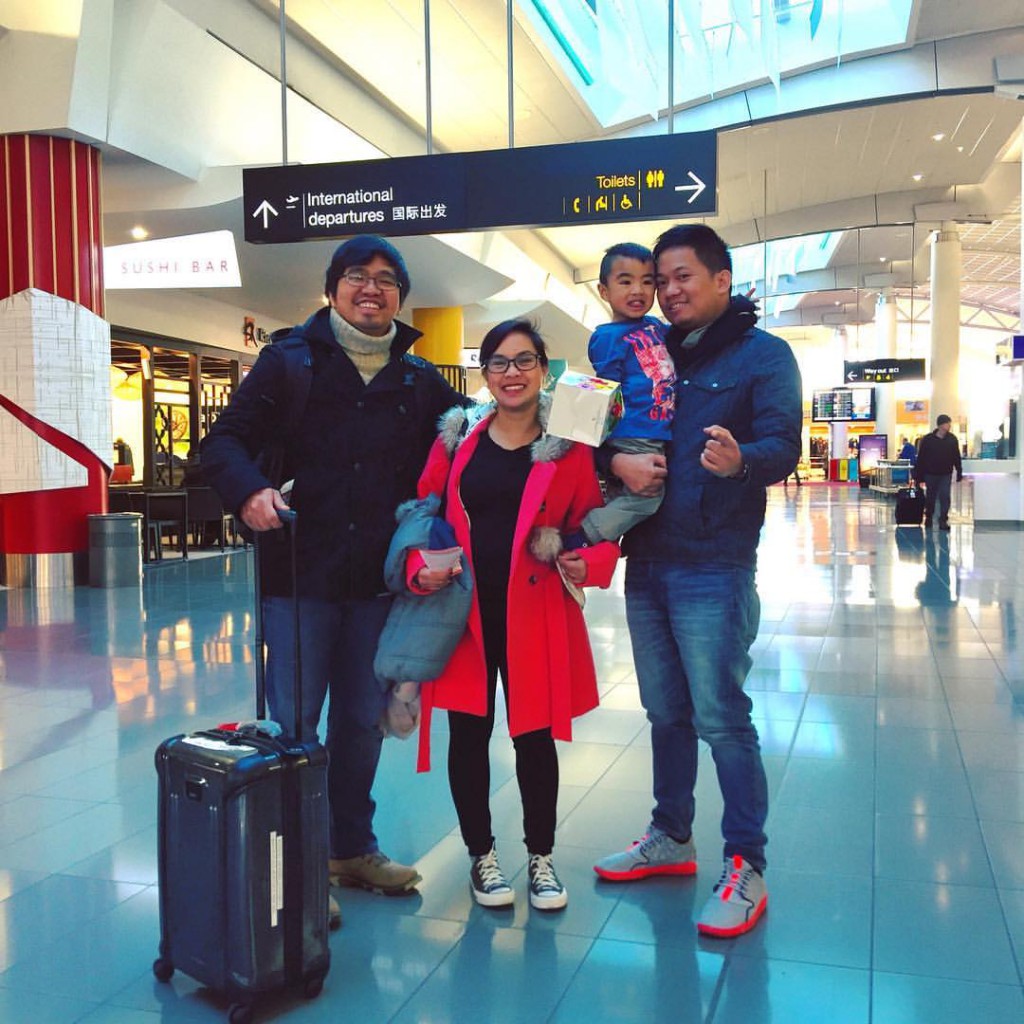 Special thanks to Ninong Rene for this wonderful trip. Til' next time. 🙂
Yay to more family travel! :))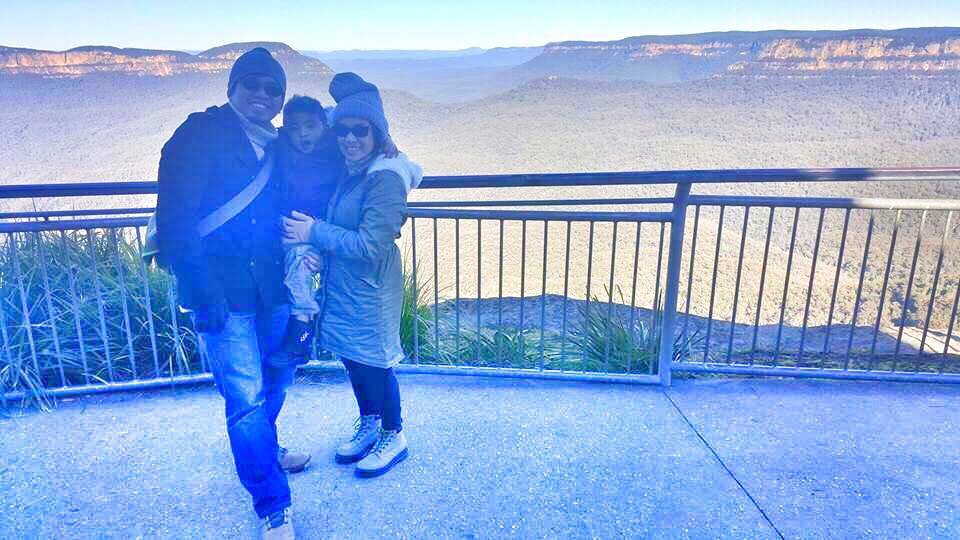 July 3, 2016
Blue Mountains, NSW.
It was an early morning stroll.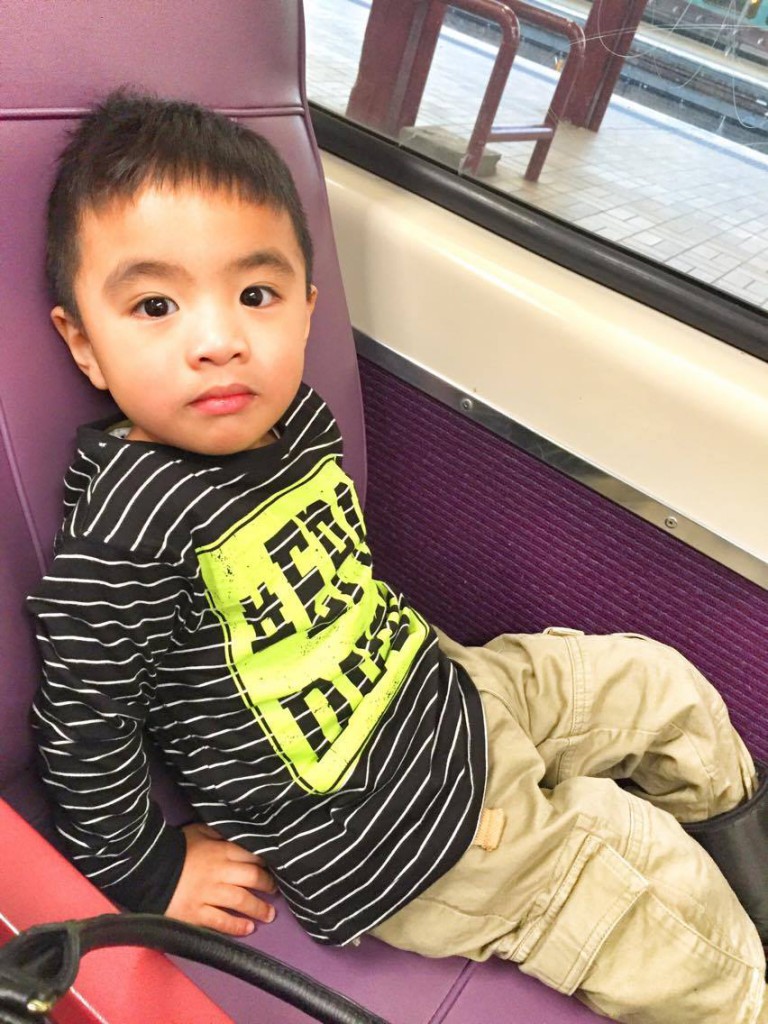 We first took a bus from our place going to the city (Central Station).
From there we took the train going to Katoomba Station.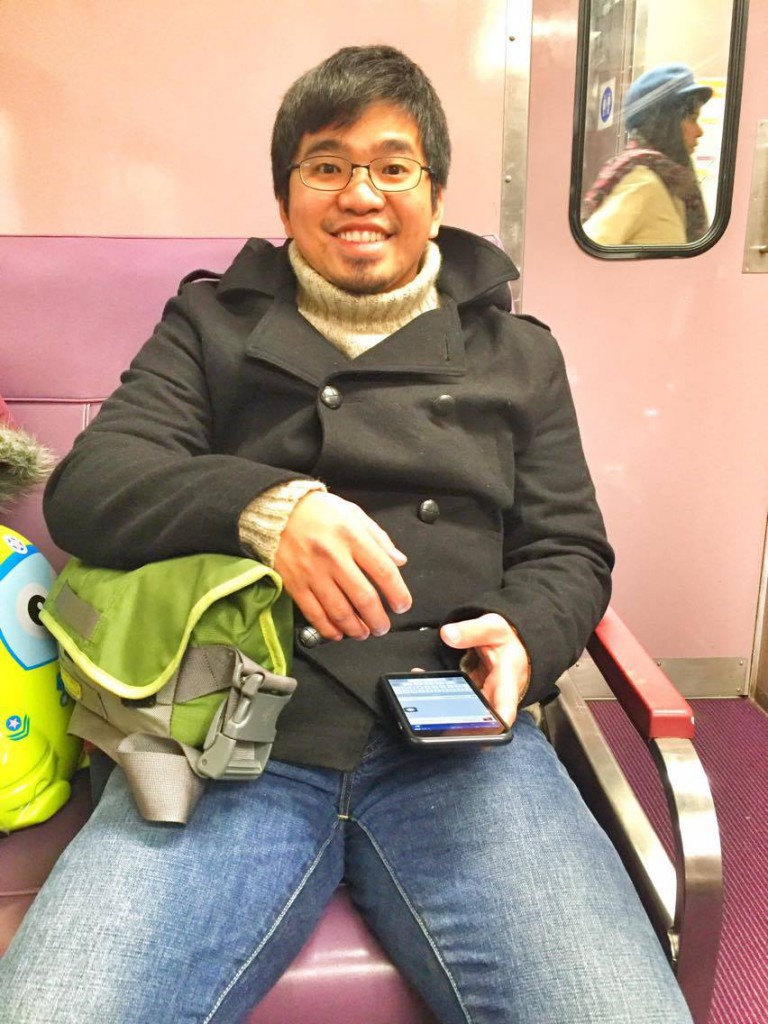 (Buti walang sumpong si Marshall kasi maaga nagising, hehe)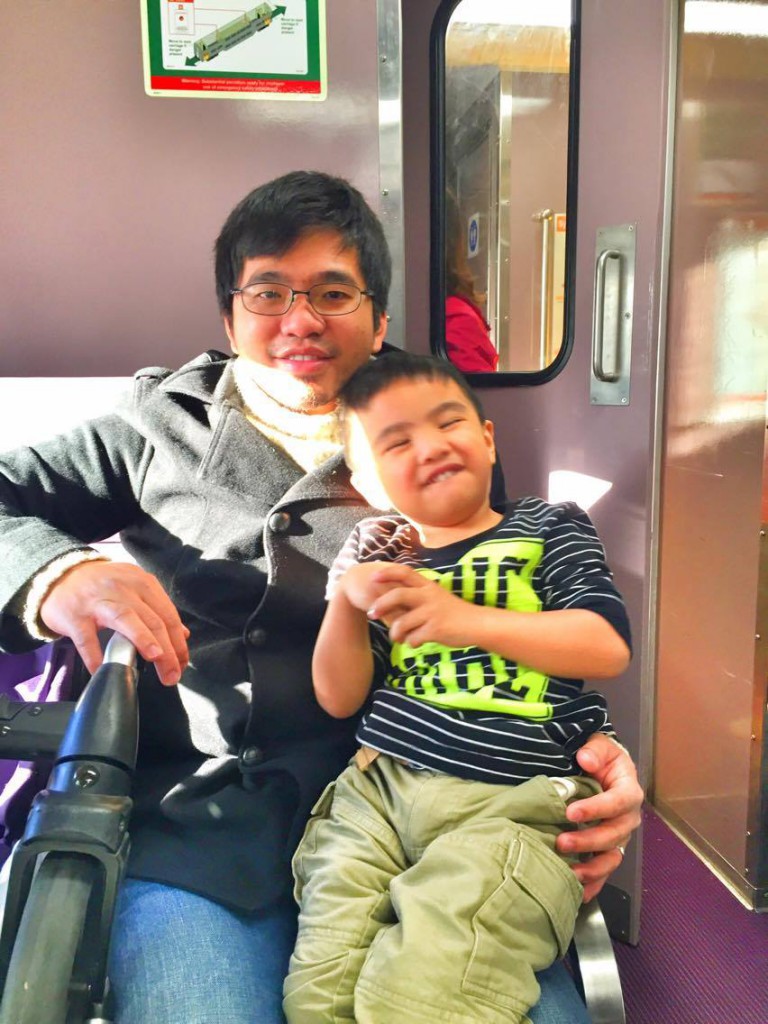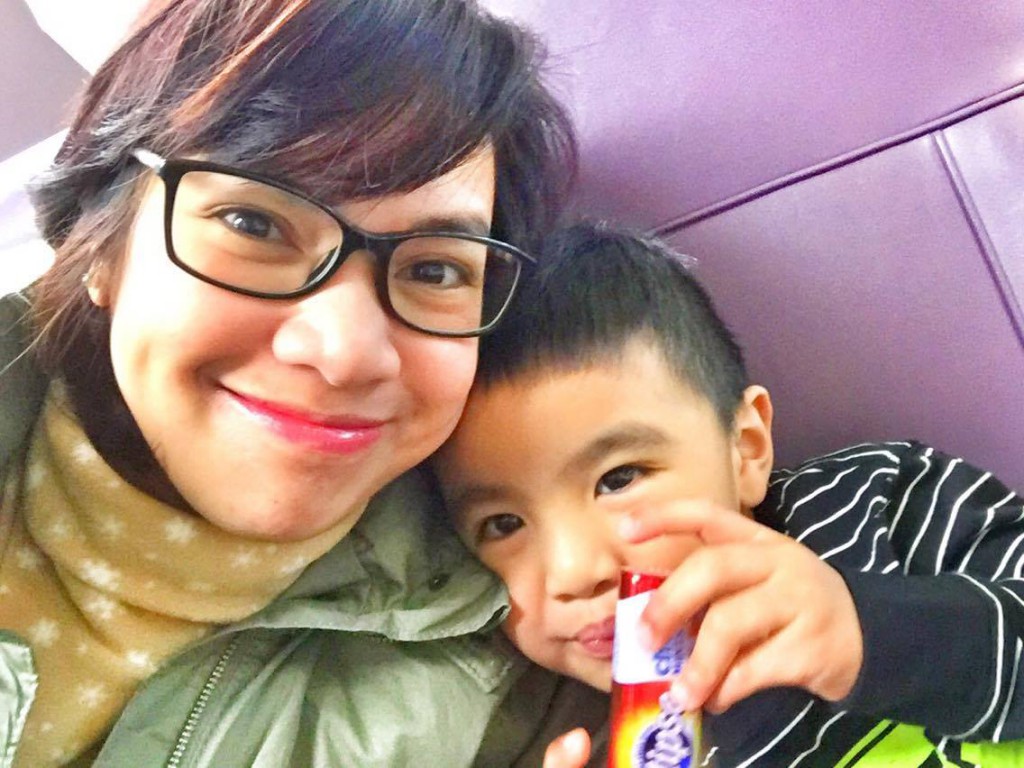 Luckily, it only took about 2 hours for us to reach there.
From Katoomba Station, we rode a bus about 15-20mins away from our destination. Hurray!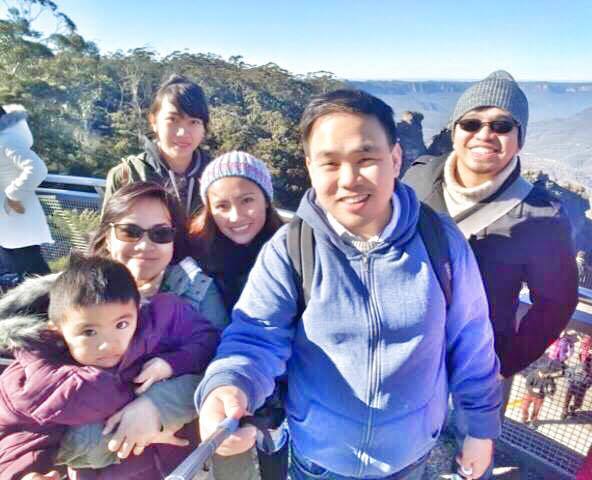 with Tito Wiljay, Tita Malou, and Tita Blanche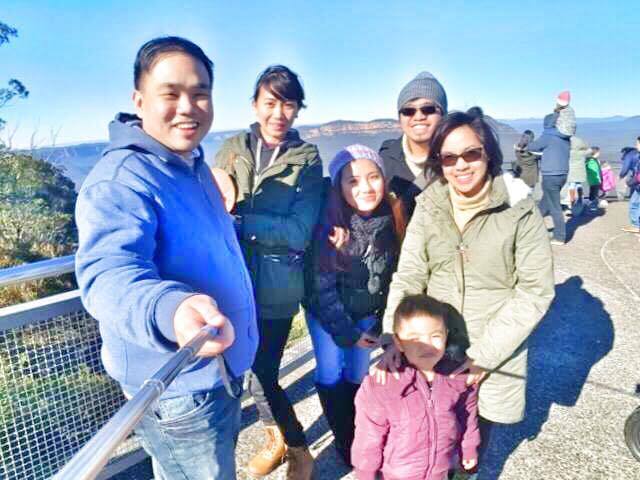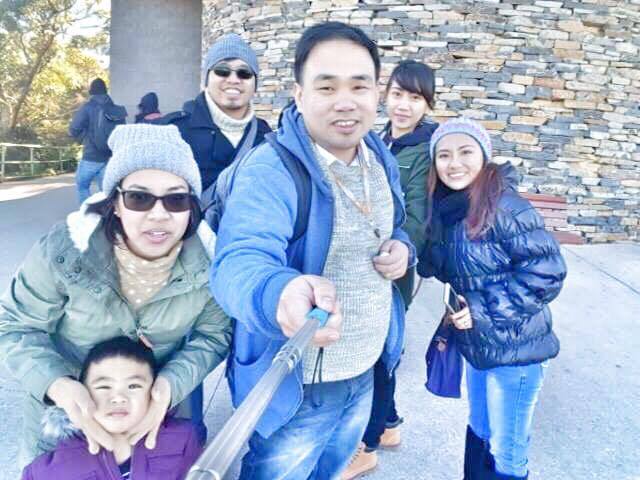 Although there was no snow, it was still cold since the temperature is 3 degrees.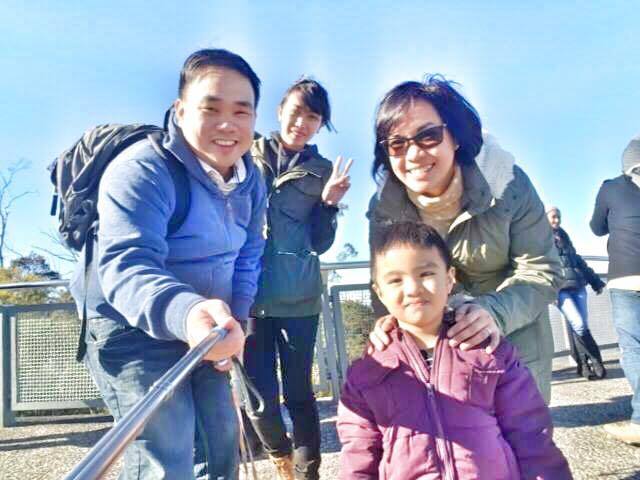 It's called Blue mountains because basically, it looks blue. 🙂
They are clad in vast forests of eucalypts (commonly called gum trees), which in the hot sun discharge a fine mist of eucalyptus oil from their leaves. The mist refracts light, which makes the haze look blue at a distance.– http://www.sydney.visitorsbureau.com.au/regions/blue-mountains.html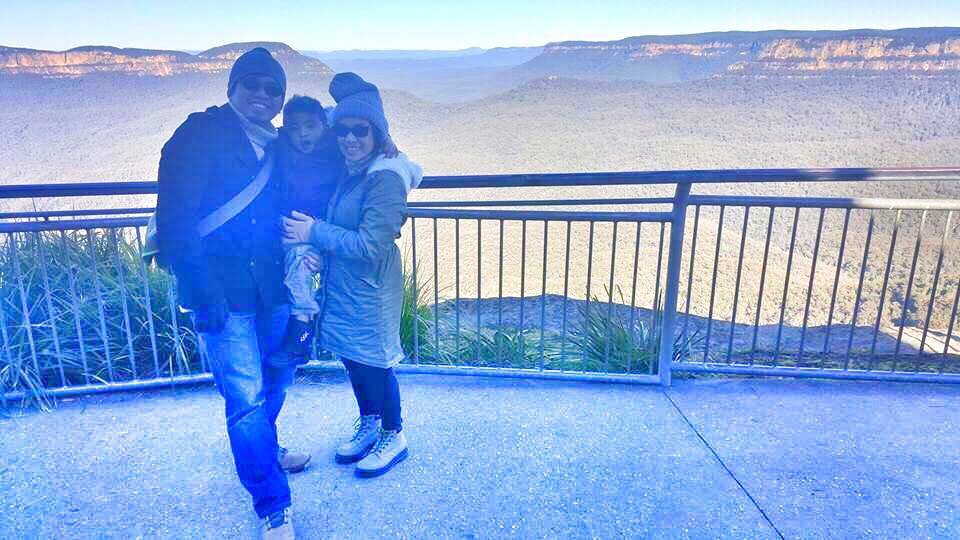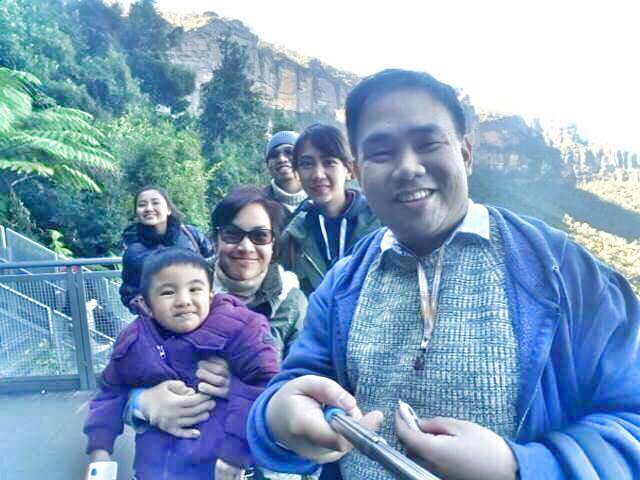 We walked and took photos around the area for about 20 minutes. There's no entrance fee, by the way.

The 3 big stones you can see in the photo are called "The Three Sisters". Legend says that these were actually 3 ladies who fell in love with 3 men but the tribal law forbids them to marry. A spell cast upon them and turn them into rocks. See story here.
After some time, we went to Scenic World which is just a few minutes away from the Blue Mountains.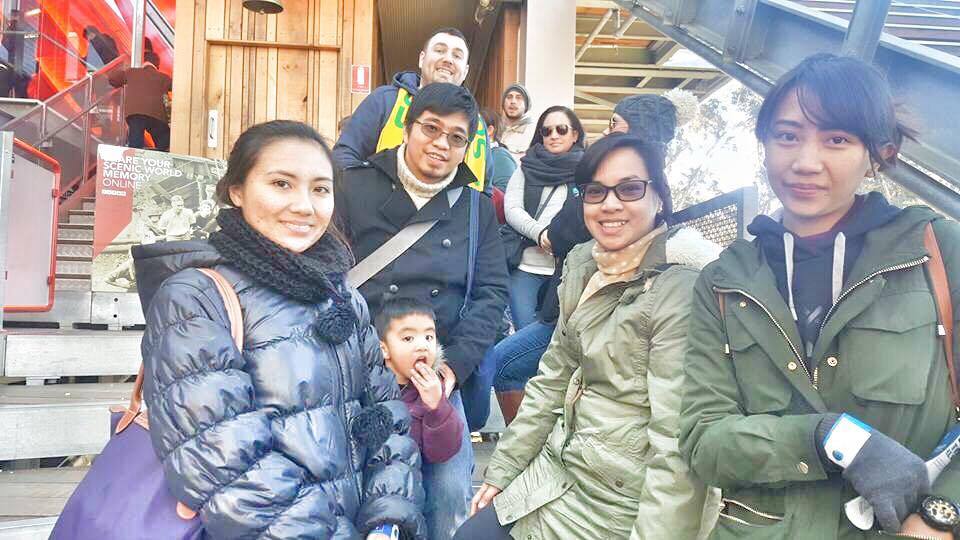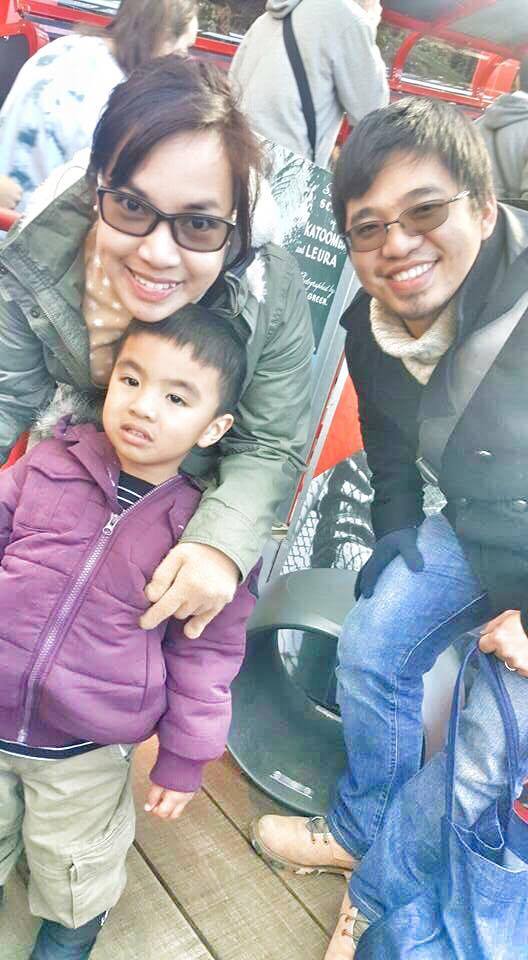 This time, we paid for ticket that includes unlimited rides to Scenic Railway, Cableway, Skyway, and Walkway. 39aud for each adult and $21aud for children aged 4-13. Yey! Marshall is still free since he's just 2 1/2 years old. Check out price here.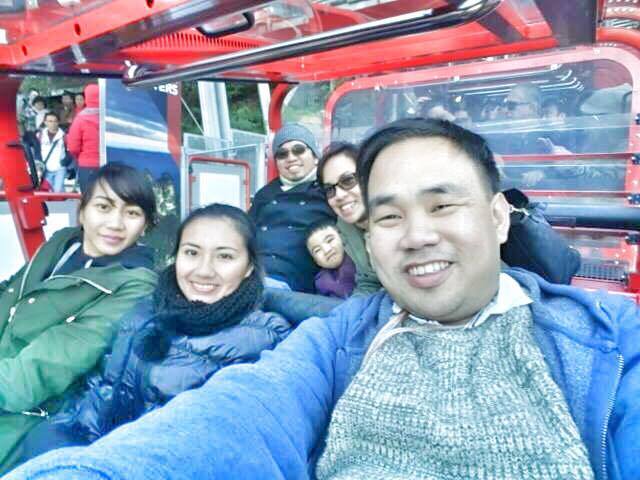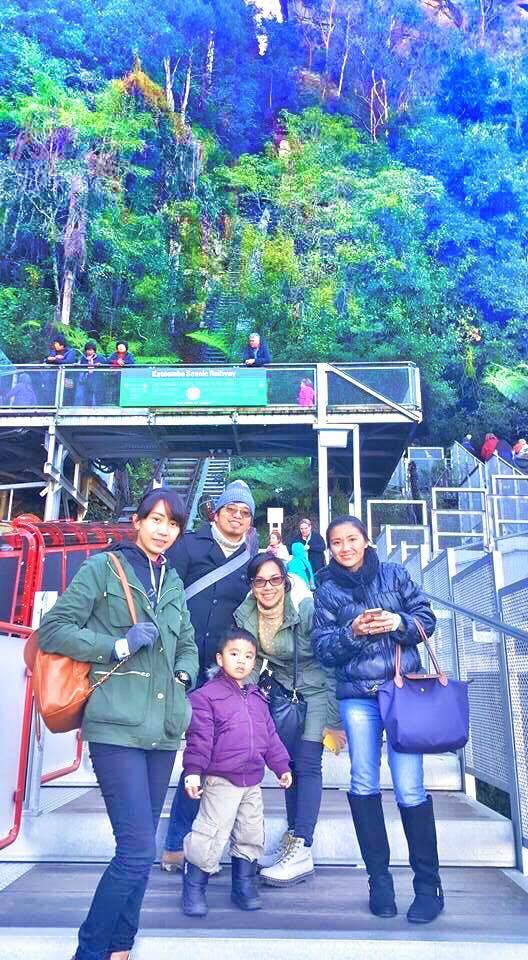 We were thrilled at the Scenic Railway because of its so-called "cliffhanger" adventure.
Here's a short clip of our cableway and railway experience.
After eating late lunch and early dinner, we rode the train again going back home.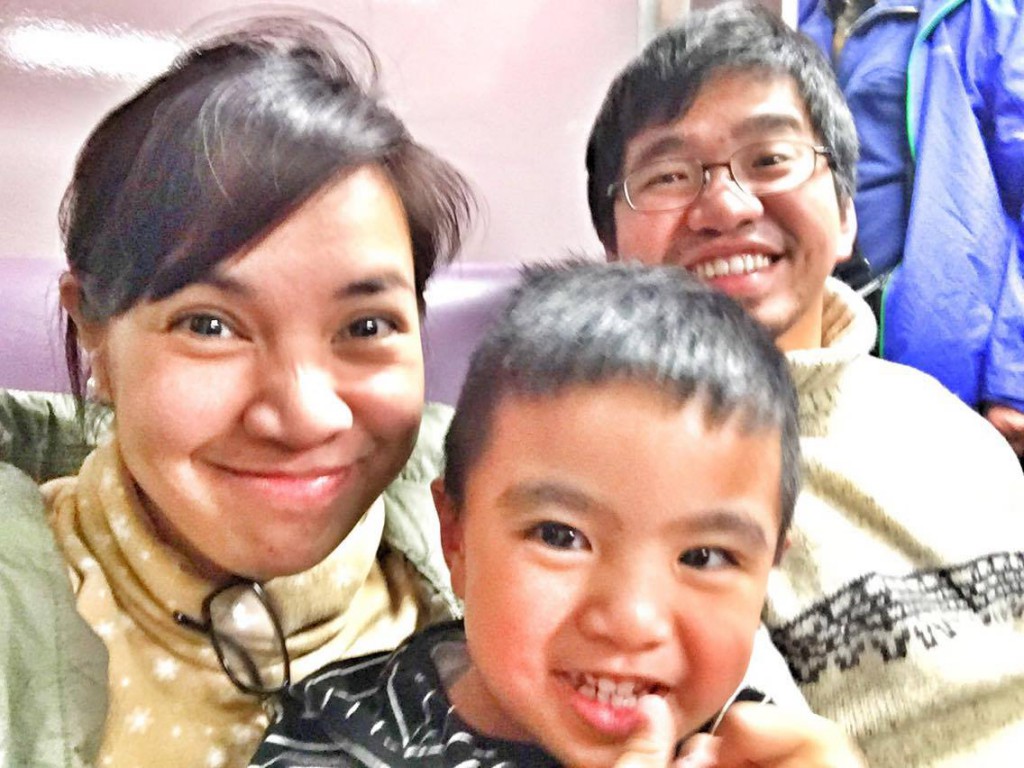 It was a whole day of fun for all of us 🙂
*some photos grabbed from Tito Wiljay :))
Winter has already started earlier this June. When we came back here last March, the temperature was already cold like having a centralized aircon. Unlike the first time we went here in January, the temperature that time reached to 40 deg Celsius. 
This is our first winter! Yey!
We didn't bring any winter clothes so we bought some for Marshall.
Luckily, there was a 50% sale from online shopping at Pumpkin Patch so we shopped for him. There were a lot of cute baby and big boys/girls winter clothes but we just bought a few.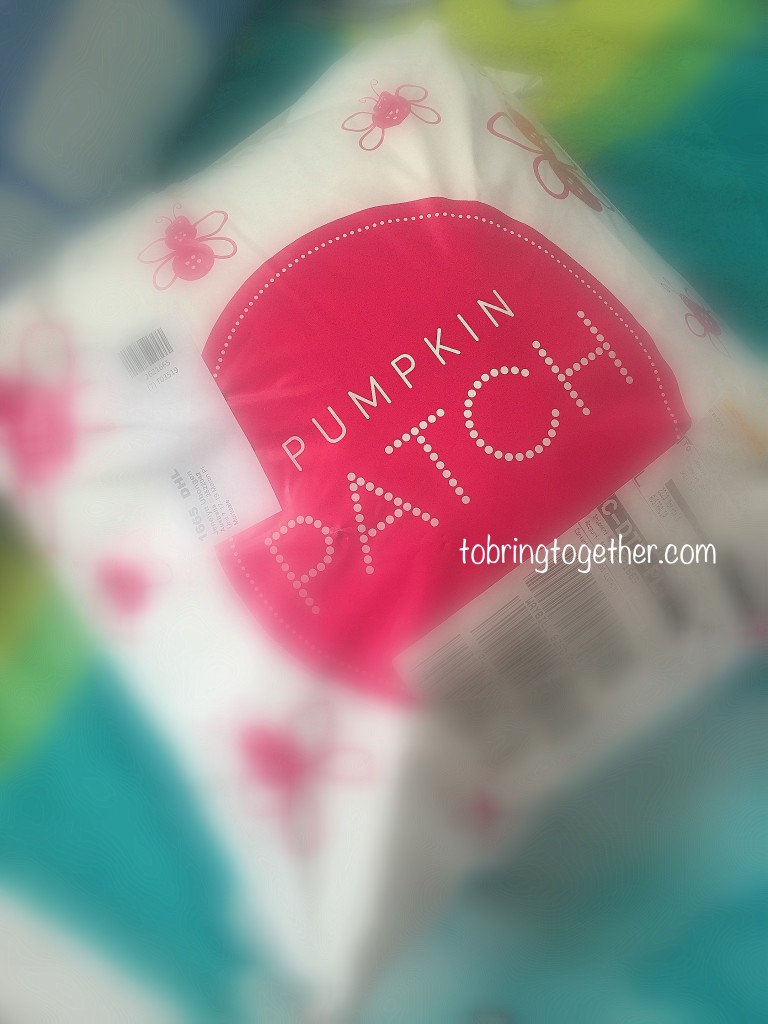 It only took 3 days for me to receive the delivery.
He then tried on the jackets and here he is. 🙂
The fabrics are thick yet very comfortable.
On the other hand, the boots were bought from gumtree. The item was still in mint condition and we actually got it from a Filipino seller. When he learned that we just moved here in Sydney, he and his wife gave away several toys for Mashall, in addition to some cleaning appliances.
Though at times we heard a lot of unpleasant experiences of our fellowmen , dada and I feel really blessed that we are able to meet some of these people that despite the fact that they have gone so far, you can still feel their unbelievable generosity and genuineness especially to individuals like us who are still on the process of stabilizing ourselves in this new environment. And that is one of the values we would want Marshall to learn and adapt until he has his own identity.
Here's our short video for his first winter modelling 😉
To ensure he would have a good rest this winter, (and other seasons as well), I'll set up a comfortable sleeping mattress for him. You may check out Kokopax baby mattress. 🙂