Tag: letter
Dear Baby Marshall,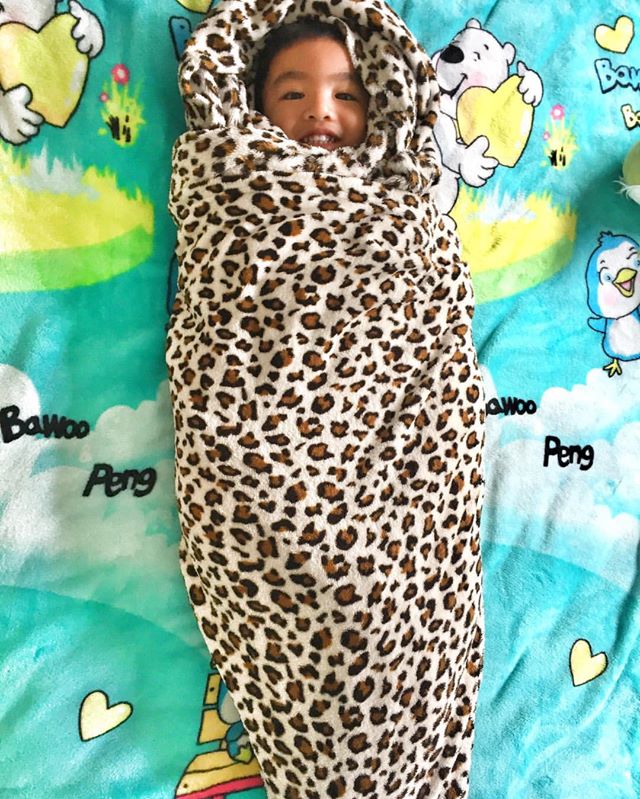 Indeed, you are no longer a baby as you would correct me, or everyone else who would call you one.

"I'm not a baby. I'm a big boy. I'm Marshall".
Fine. You are already a little man.
I remember there was one bedtime and you were telling us "diba dati we talked only in iPad, cause mami and dada in Singapore, and Marshall in Philippines (still used to having 3rd person conversation) and Marshall don't have mami and dada.. and Marshall no family..
Aww…  It breaks my heart, (and dada's).. Where'd that thought came from?A two-year-old boy, verbalizing his own feelings and understanding.
Well that was the sad reality during your first year.
Glad that we have already survived that long distance relationship.
When you turned 2, we have literally spent the whole of your second year and we are very grateful for that amount of time.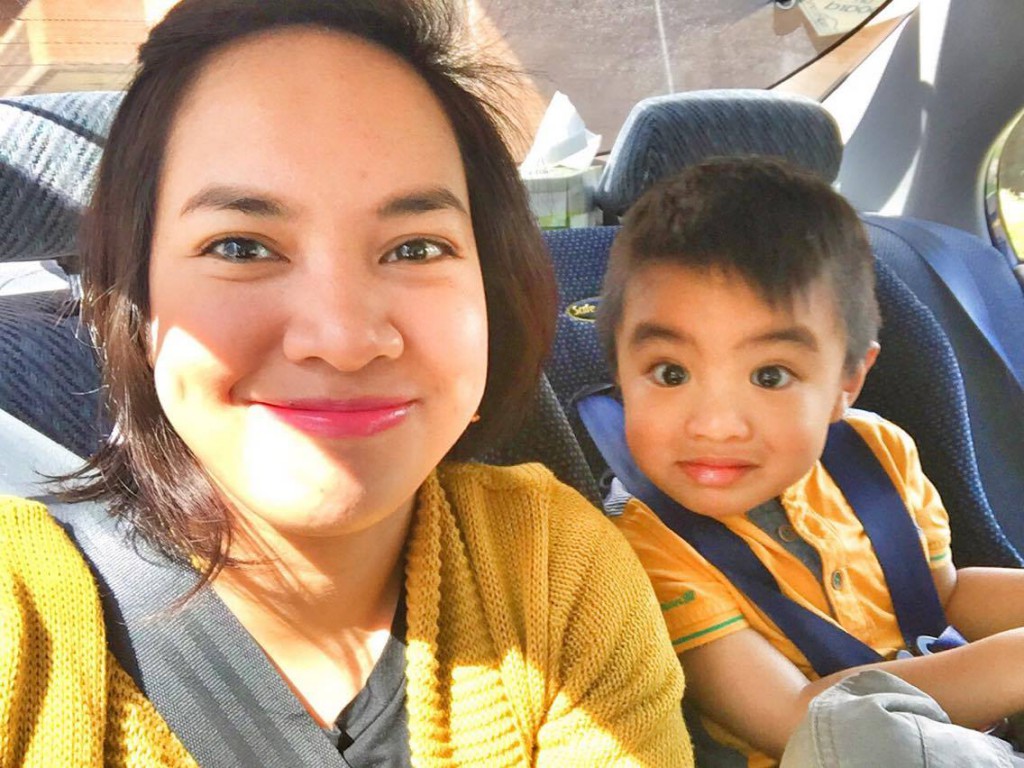 We have a lot of achievements on your 2nd year..
experiencing our first winter,
having few travels,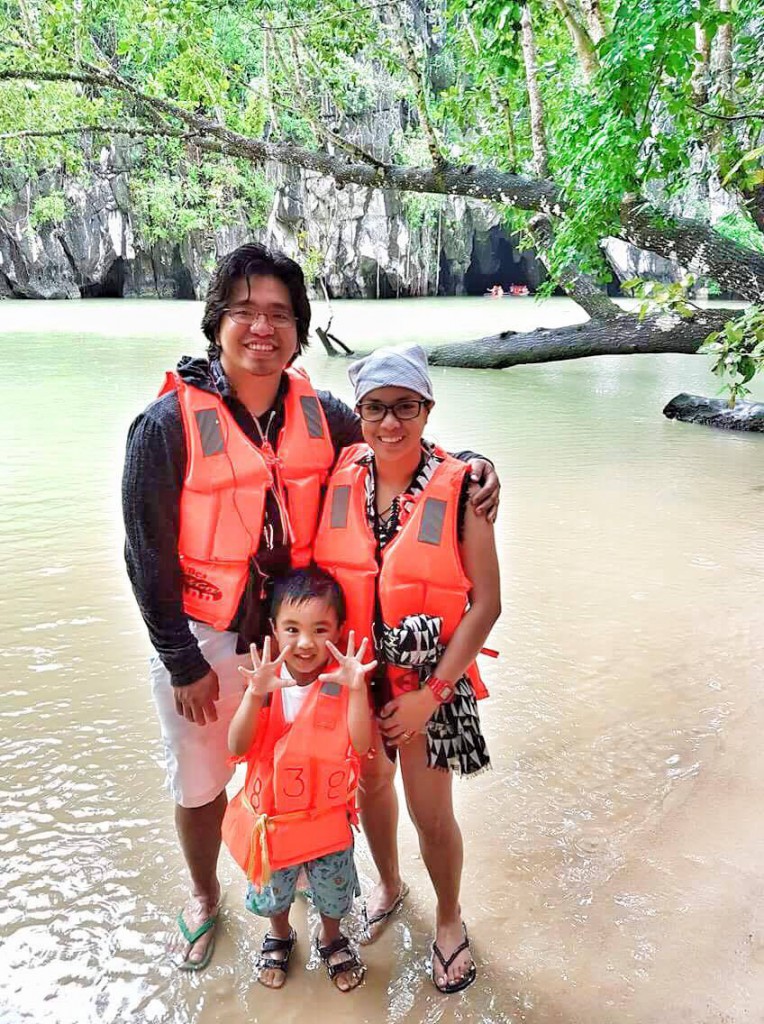 and most especially to finally spending time together, as a family, as you would lovely say.
Aside from trains, dinosaur, and cars, Snapchat has become your addiction, which in a way, I consider it as one of our bonding moments.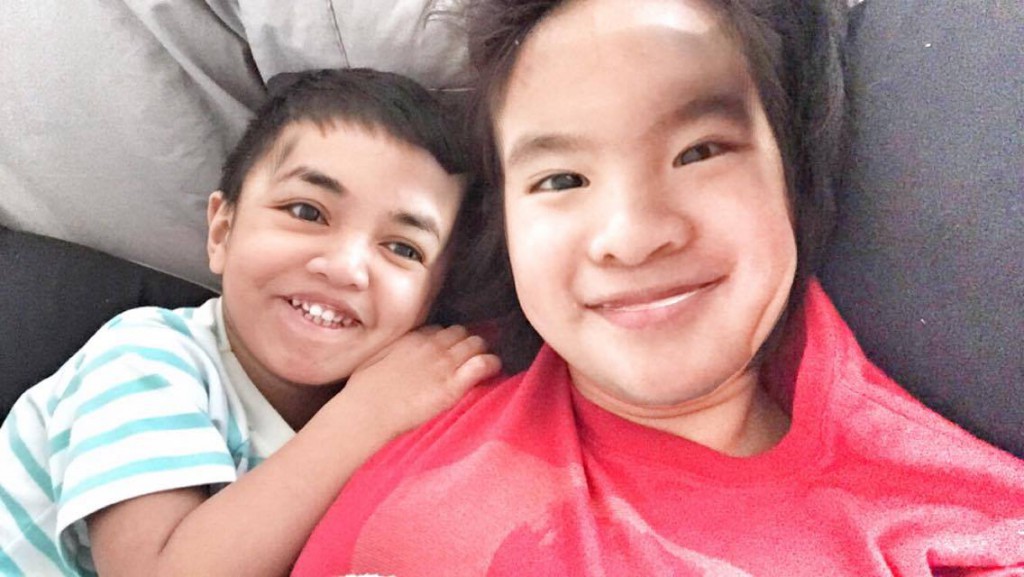 Though there were (seldom) times,  I would honestly say that 
I feel stressed
. Nevertheless, I will not exchange spending any single day without you.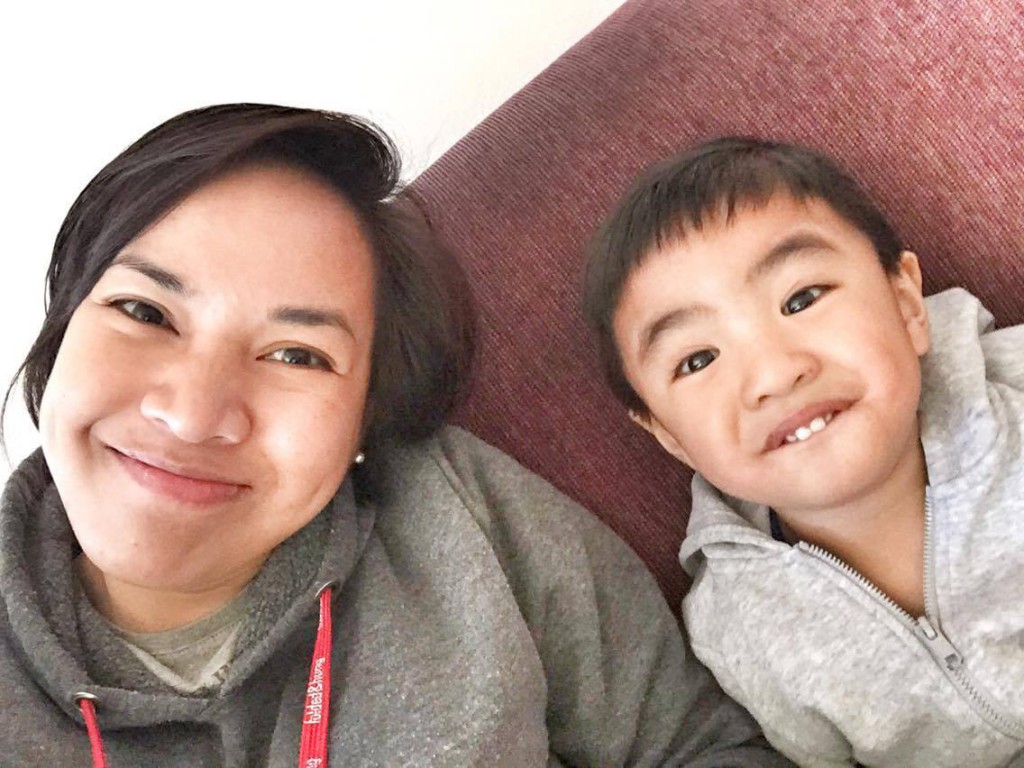 I love every second of us making things (and/or making mess) together.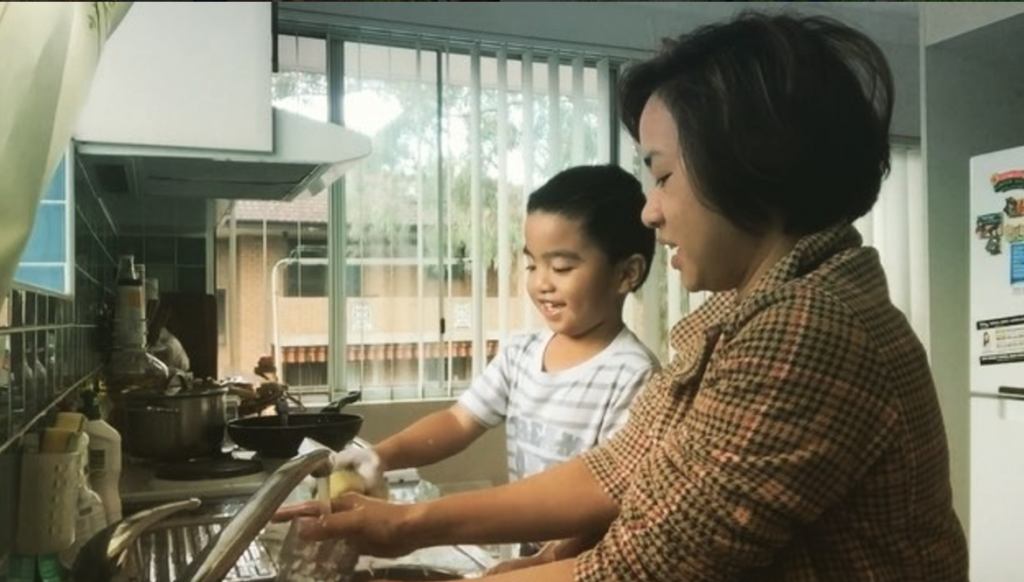 You would make lambing to dada before going to work, telling him no need to work cause you still have milk in the fridge. haha!
And you'd look at the window from time to time and check if dada is already back home.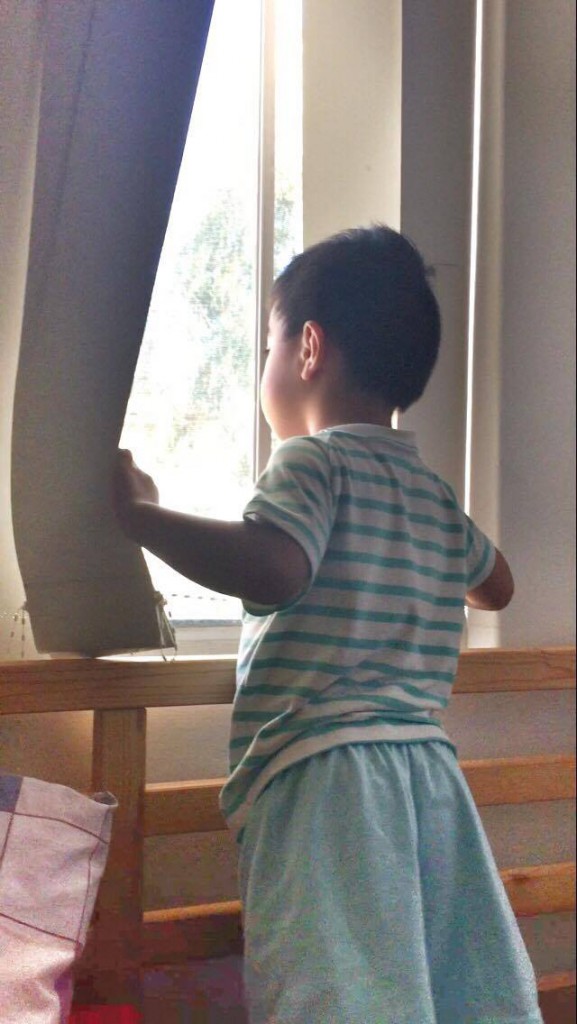 You are growing fast.. really fast.. and i wonder where did the time go?
Few weeks from now, you will start to go to preschool. And I cannot contain the excitement (and fear) I am feeling. Honestly, i was hesitant to bring you to school this early age and I initially questioned my parenting skills as a mom. But I realized that there are certain things that you can only learn outside home. We may not be able to protect you at all times, but He will.
Psalm 37:5 "Trust in him, and he will act on your behalf."
You still have a lot of new things to discover, but always remember that the most precious thing you'll have is family.
We are and we will always be your bestfriends. We love you very much, Marshall.
Stay sweet and enjoy every single day 🙂
Love,
Mom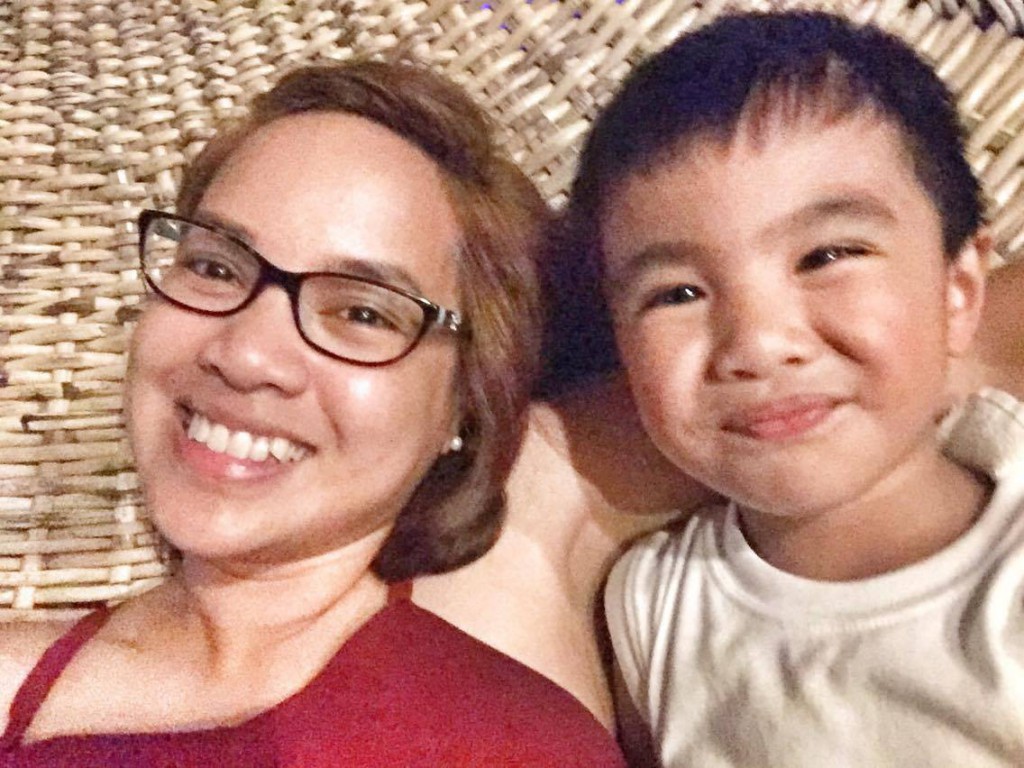 Dear Marshall,
In life, once in a while, you might get exhausted, and stressed, and..
everything just doesn't turn out as you want it to be.
But be strong. Stay strong.
Cause I have those times as well.
And yesterday was one of those.
I woke up at 530am yesterday, which I usually do during weekdays. I prepared your dada's breakfast and baon. While waiting for dada to prepare for work, I then started to do some of the household chores.
Dada oftentimes leaves the house around 630 in the morning. Once he leaves, I will go back to bed hoping for you to continue to sleep, so I can go back to sleep as well, even just for 30minutes.
Power nap.
Today wasn't my luck.
You woke up before dada left for work.
We then kissed him goodbye.
I still tried to convince you to go back to sleep. But you already stood up and asked to go to toilet to pee. Well, well.. I am already anticipating your next words would be, "mom, let's not go back to sleep."
But after flushing the toilet and washing your hands, you walked back quietly to the room.
In my mind, "hurray to bedtime!"
But then, you picked up one of your toys and said, "mommy, let's play!"
Uh oh.
So yeah,we went back to bed, but we didn't go back to sleep.
After nearly an hour of playing, I stood up to prepare our breakfast and asked you to play in the sala.
And there you were, carrying  that huge bean bag (from ninang chiqui) and you don't mind bumping on two different walls.
Of course, you would came back and forth to get some of the toys..
Oh, the toys..
Everywhere I can see toys..
Afterwards I called you to sit with me and eat breakfast but you were hesitant.
So i carried you up, sit you on the chair, and asked you to pray. You politely obliged. It would always took us couple of minutes before we could finally finish saying grace. (ang daming pasahog na daldal)
It went well at first, you eating the noodle soup and me wiping the mess on your face. Just about to finish, you played with it and it scattered on the floor. Your clothes were wet and sticky. I told you to sit still while I get you new clothes.
When I went inside our bedroom, I stepped on one of the tiny lego. Ouch!
Then I spotted on our dirty laundry, and it was so full. Thought I just did the laundry few days ago??
And then I saw the bedsheet and the blanket and all the pillows everywhere (not mentioning the toys). In short, it was a mess.
I went back to change your clothes, and there you were happily playing on that sticky noodle mess, while I tripped on one of the toys. Again.
I changed your clothes. Asked you to sit on the sofa while I picked up the toys. I swept the floor and then mopped it.
I said to myself, finally, I have done one thing.
Just when I was about to wash the dishes, you were shouting "mommy, wiwi". You are already toilet trained and I was used to having you seen walked in the toilet to pee or poo. I wasn't worried at all. Not after I saw you walking towards me in the kitchen and said "mommy may wiwi". I saw your shorts wet (again), and the newly swept and mopped floor wet., with "wiwi".
And then I bursted in exhaustion.
I shouted at you, "Marshall! Baket dyan ka umihi! Diba marunong ka na?! Baket dyan ka pa ren umihi sa sahig!" I kept on talking, and shouting, and talking.
Suddenly I felt very tired. I was not complaining. I am not.  It's not that I am not doing the things wholeheartedly, but at this point, I just felt that I am at my weakest. That feeling that I have already done a lot of things, and yet I still have a lot of things to do, and I still need to do the things which I already did. I dunno if you get it.
But yeah, that's how I felt.
I felt I didn't get enough rest and sleep.
I felt ugly, still wearing the stained pajamas and my hair was a mess.
I cannot even remember when was the last time I glanced myself at the mirror.
I felt I have no one to share my loads of work.
I felt alone.
Next thing I knew I was already teary eyed, shouting, and still scolding at you.
And then I saw you looking at me, probably wondering what is happening to me.
Oh, that look of your innocent eyes..
I cried even more, when I heard you said, "mommy, dont' be sad, I'm here." Then you embraced me and patted me on my back.
Wow, are you  a 2 year old boy?
Here I am scolding you, and there you were, comforting me.
I don't know, where'd you get those words.
But it pinched my heart, and made me realized that despite what I have been feeling, I have this little boy in front of me, understanding ang loving me in his own special way.
All of a sudden,  a bible verse popped up in my mind, "Whatever you do, work at it with all your heart, as working for the Lord, not for human masters."
And I just prayed to the Lord, to give me more strength and more patience.
Today, I was able to cook early for our dinner, vacuum the carpet, clean and mopped the sala floor, bathe you and feed you and put you to sleep. I felt more energized, and more patient. Well, forget about all the dirty clothes, the messy floor, and all the uncessary things. There can never be more important than this little man beside me.
Anak, please forgive mommy for having times like this. I will do everything I can do for you my love.
Remember,  you (and dada) are my bestfriends.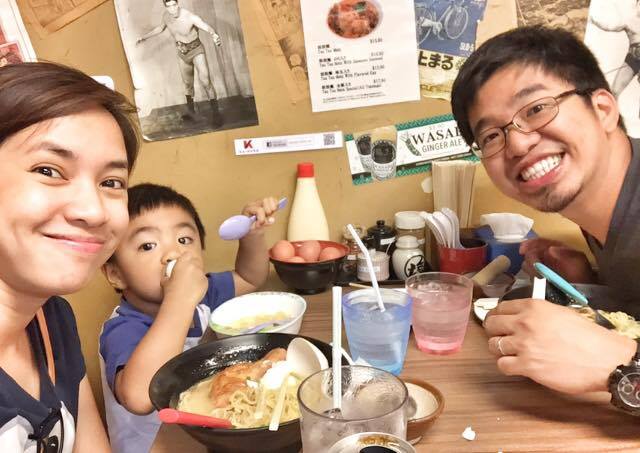 Love,
Mom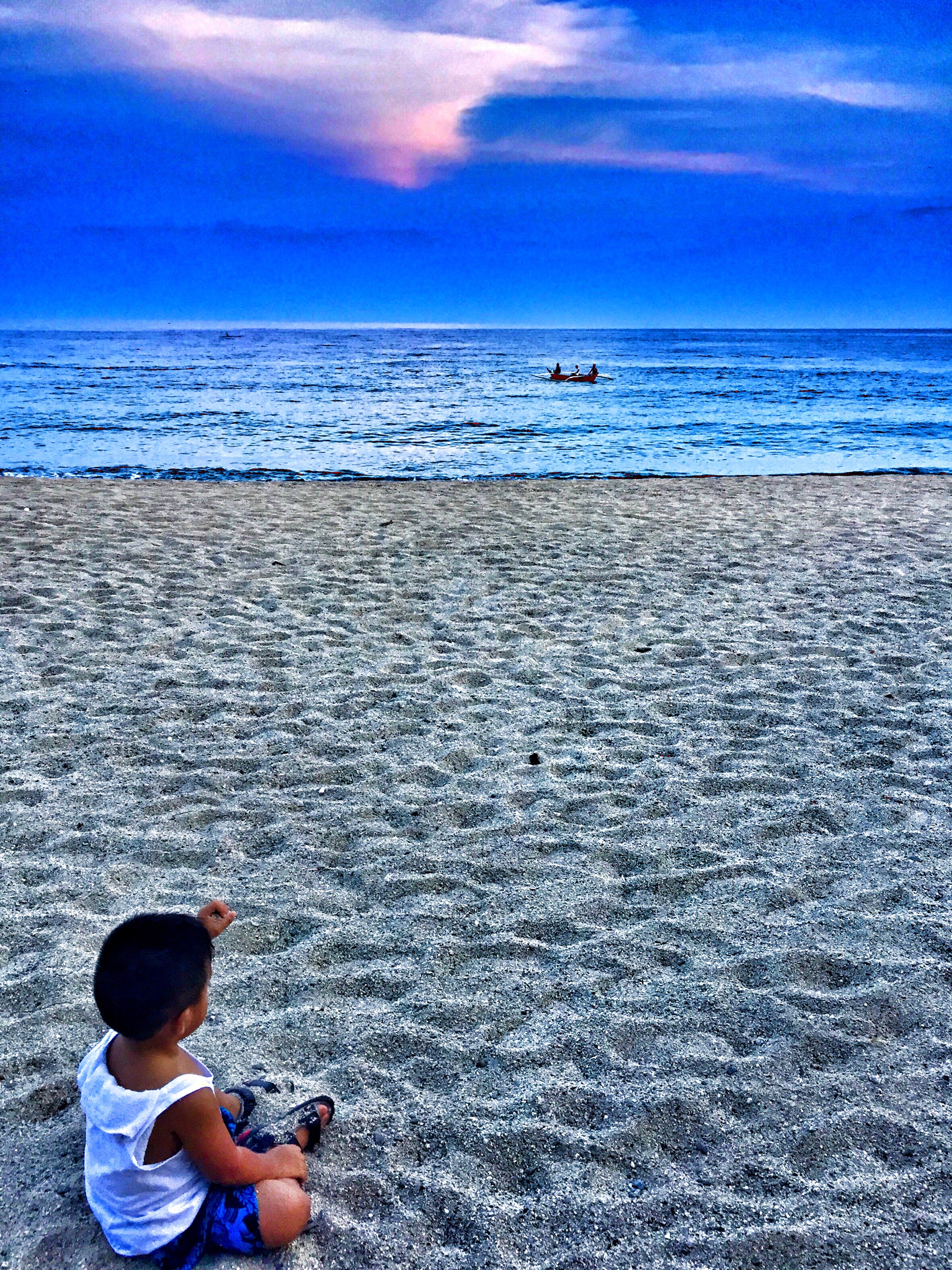 Dear not-so-little man,
Seems like yesterday when I found myself teary-eyed pleading for few days of leave just to get back home to you and celebrate your first year. Though it was not granted, we still managed to go back on a weekend and consumed 36hours enjoying your big day. 
Today marks your 2nd year and despite the fact that we have mostly spent a long distance relationship with you during your first year, glad that we can withstand the difficult times.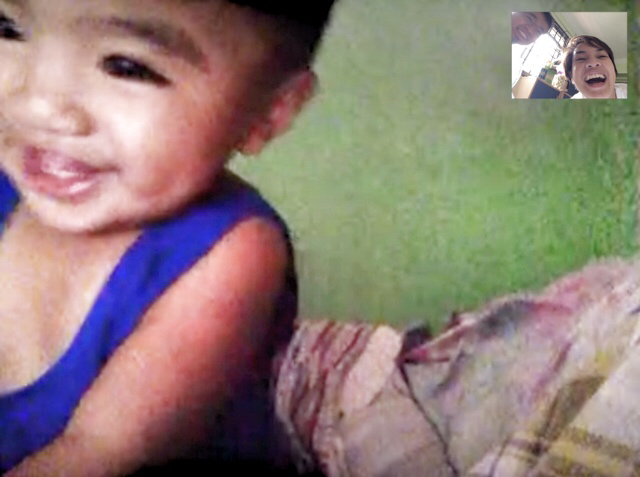 Though there were few, or should I say,  several occasions we cannot deny  we missed each other a lot.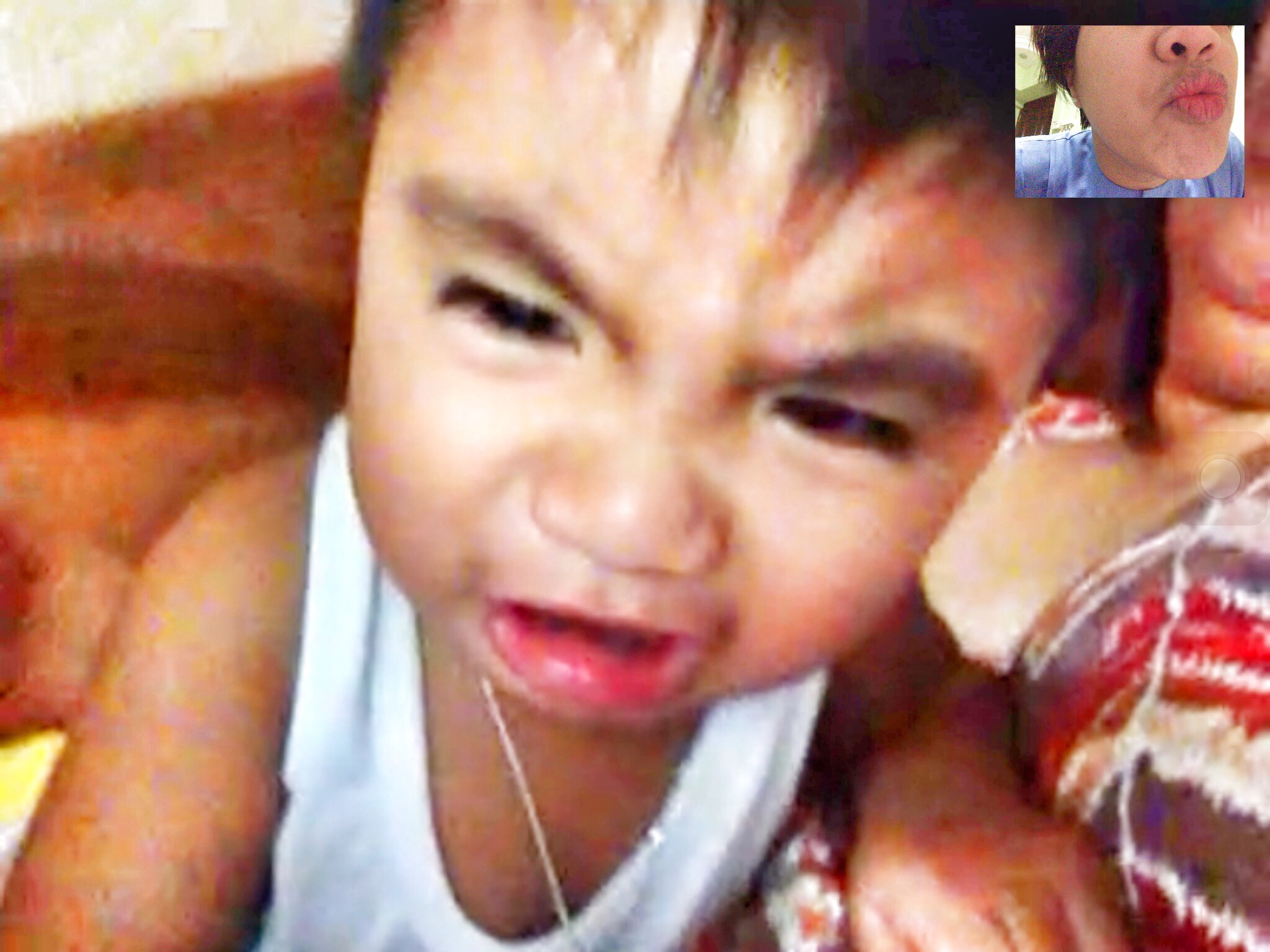 However, from then on, till now, we are very thankful to God for giving us the most wondrous family for helping us look after you, and for taking turns in staying with us here in Singapore and bracing the immigration issues.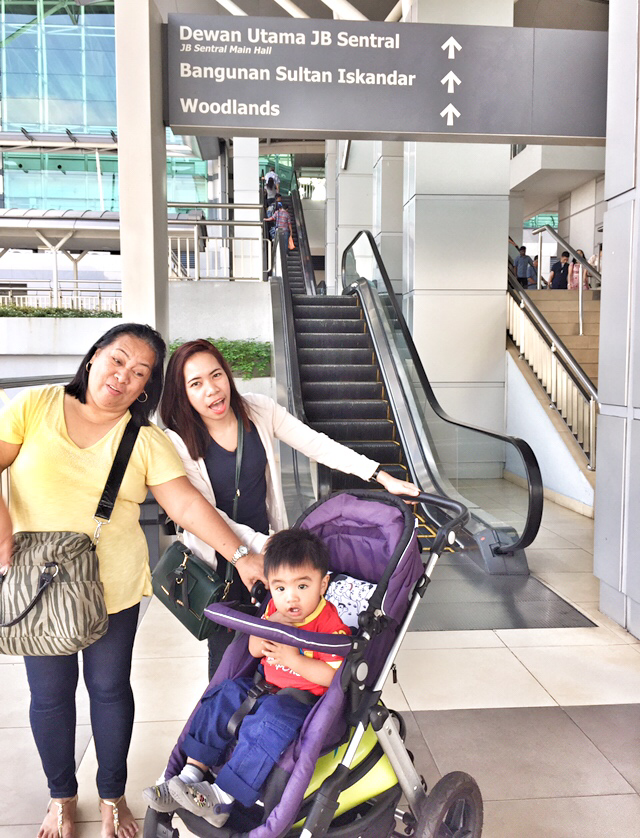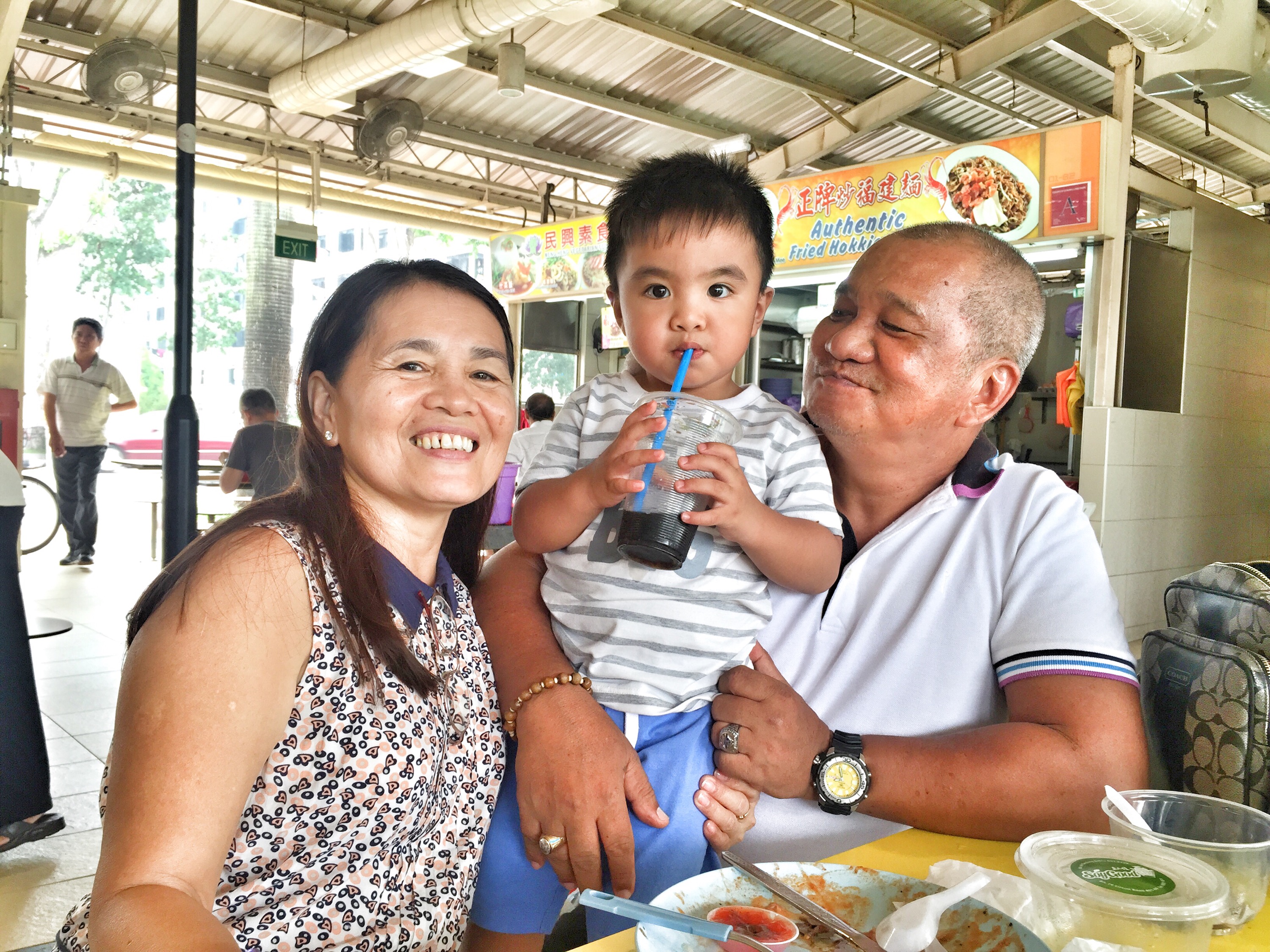 Anak, like what we have been telling you.. please always be grateful for this family.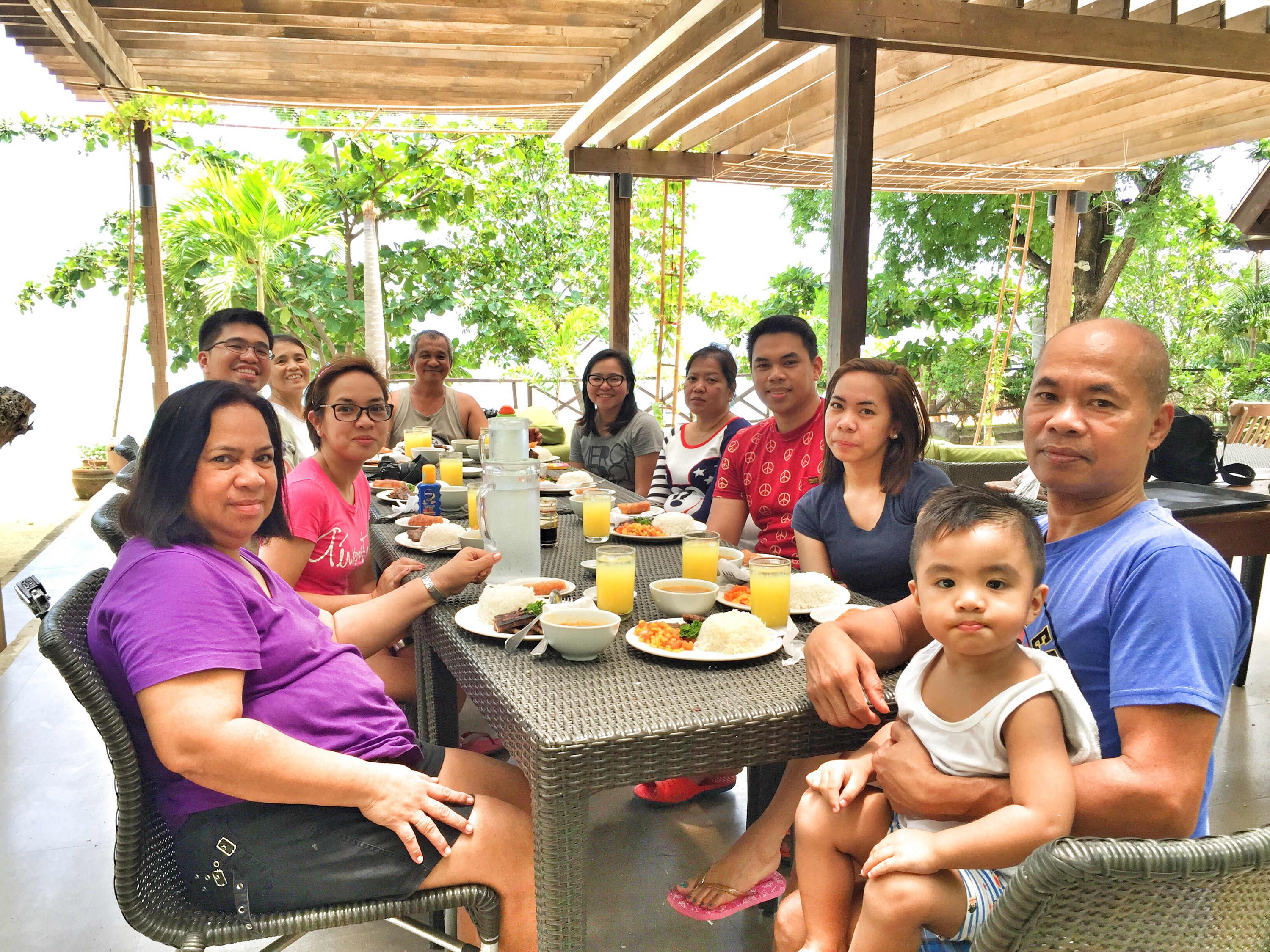 Gone are the days when I can just hold you in my arms, sway and lay you in bed peacefully. Now is the time of non-stop playing, chasing, running, and goofing around. I do not know where is that energy coming from, but just thanking God for giving you such good health and great vitality.
People notices that you're becoming more alike dada.
But we cannot deny that at this stage, you already have your own adorable identity.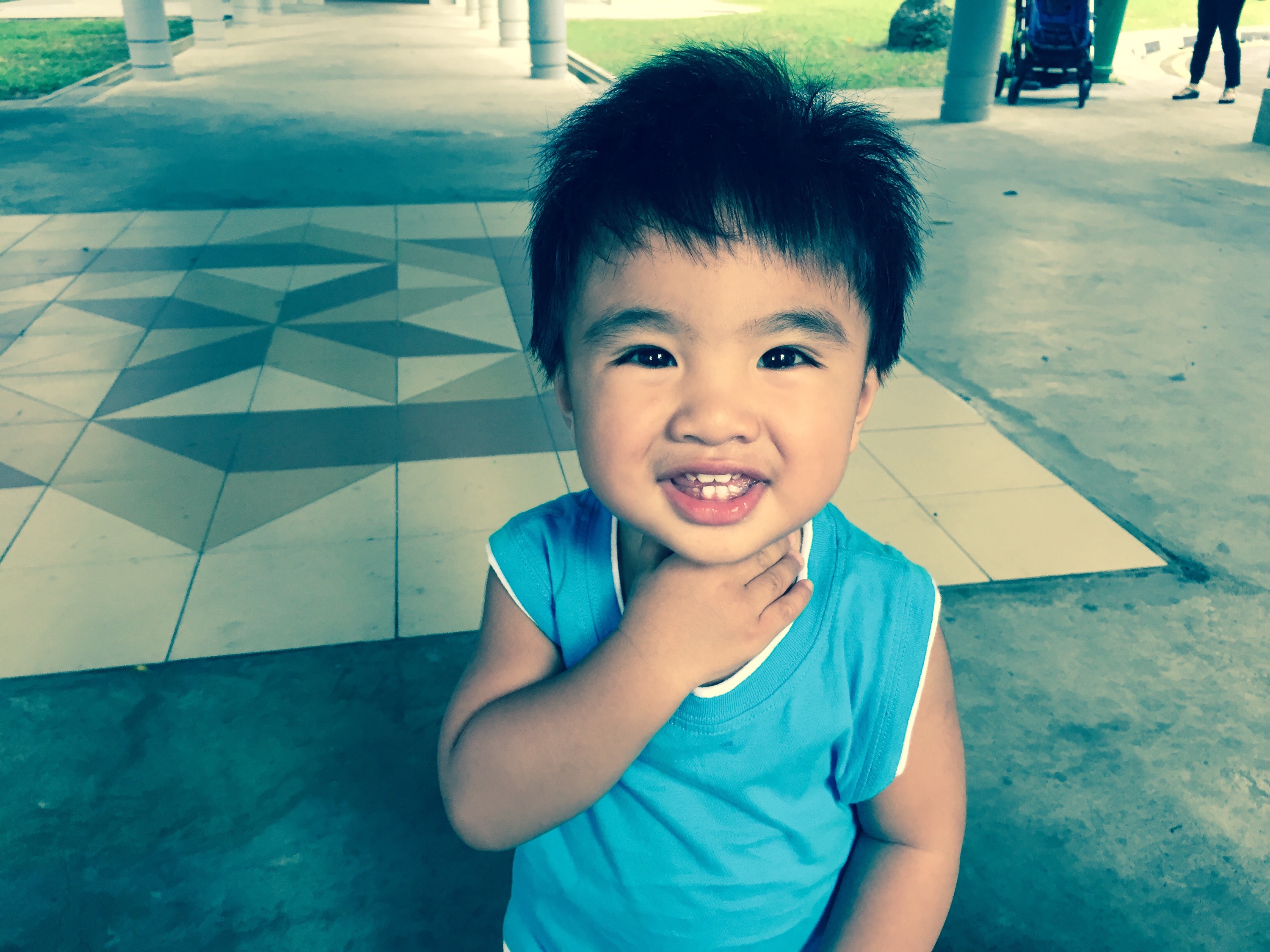 It was not so long ago when you cannot utter even a single word but just hearing your giggles fills our home, and hearts, with joy.
But along the way, your unrecognizable words turn into real thoughts and it is pleasantly surprising. You're a fast learner and catches up quickly on new words,  to the point that you also learn to reason out. (oh no!) We are amazed by the way how you can speak up several words. Every call from you is a music to our ears, and every time you hold and grab our hands to sit beside you is a precious moment. I won't ever be tired listening to your ceaselessly enthusiastic songs.
We are very proud hearing you sing ABC's and confidently count from 1-10 (then skipping to 16, 18,20).
I love seeing you read books especially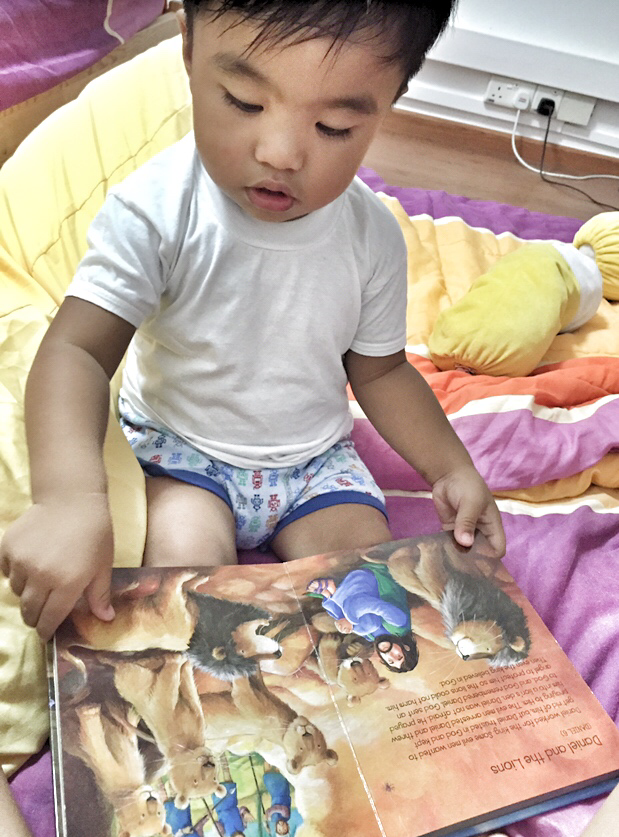 with dada,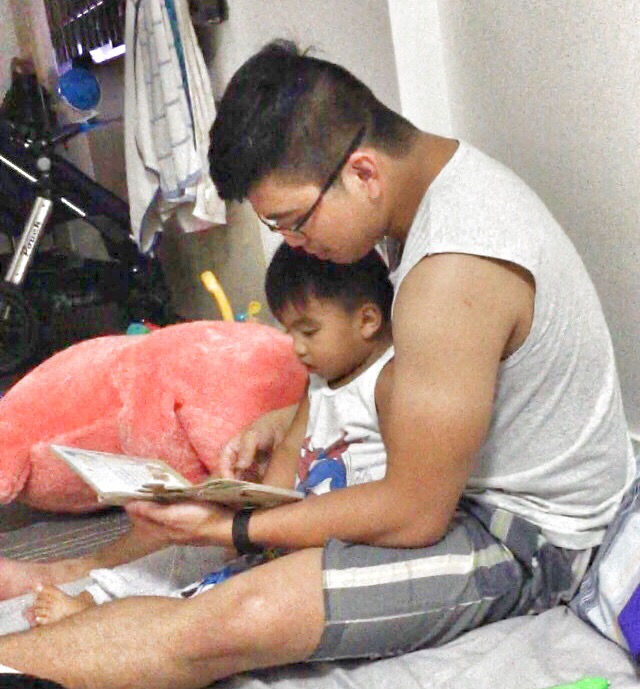 as if it's a part of our bedtime routine.
You love cars,  
 and you go crazy with balloons.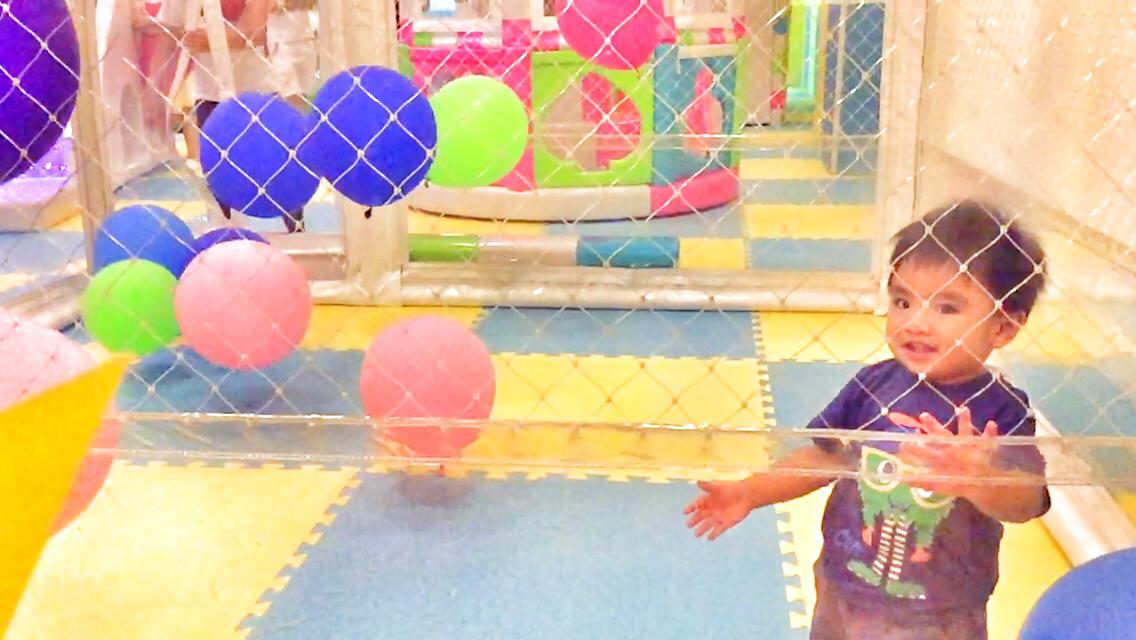 In a way, you are our little helper. Keep it up! 😉 
 You are one talented individual. 
 We wouldn't be surprised if one day, we will see you performing on the stage.  

On the other hand, You are now becoming a stubborn strong willed person. You know what you want and you want it right away and we still gotta work on that patience, though. There were days when you would just throw tantrums and makes us go crazy but the moment you utter the words "sowie" and "wabyu" while crying, melts our heart every time.
As the days passed, things are getting more challenging and demanding and at times I found myself in unfavorable situations. The mess, the toys, the tantrums, and hundreds of unpredictable naughty things you did stress me out. Most of the time, you pull me from all sides for attention. But those times of togetherness will never be taken for granted for I know those times are valuable and it is never going to come back.
You are a little gentleman and you really let me feel treasured with your concern and love. Every time you see me coming out from the bathroom, you would quickly run and turn off the fan while saying "lamig mommy", quickly running to me and giving me a tight embrace so I wont feel cold. The way you put your head on my chest while saying "wabyu mommy", like it's the safest place for you. It is love in its purest and honest form. It is one of the best feelings I have ever experienced.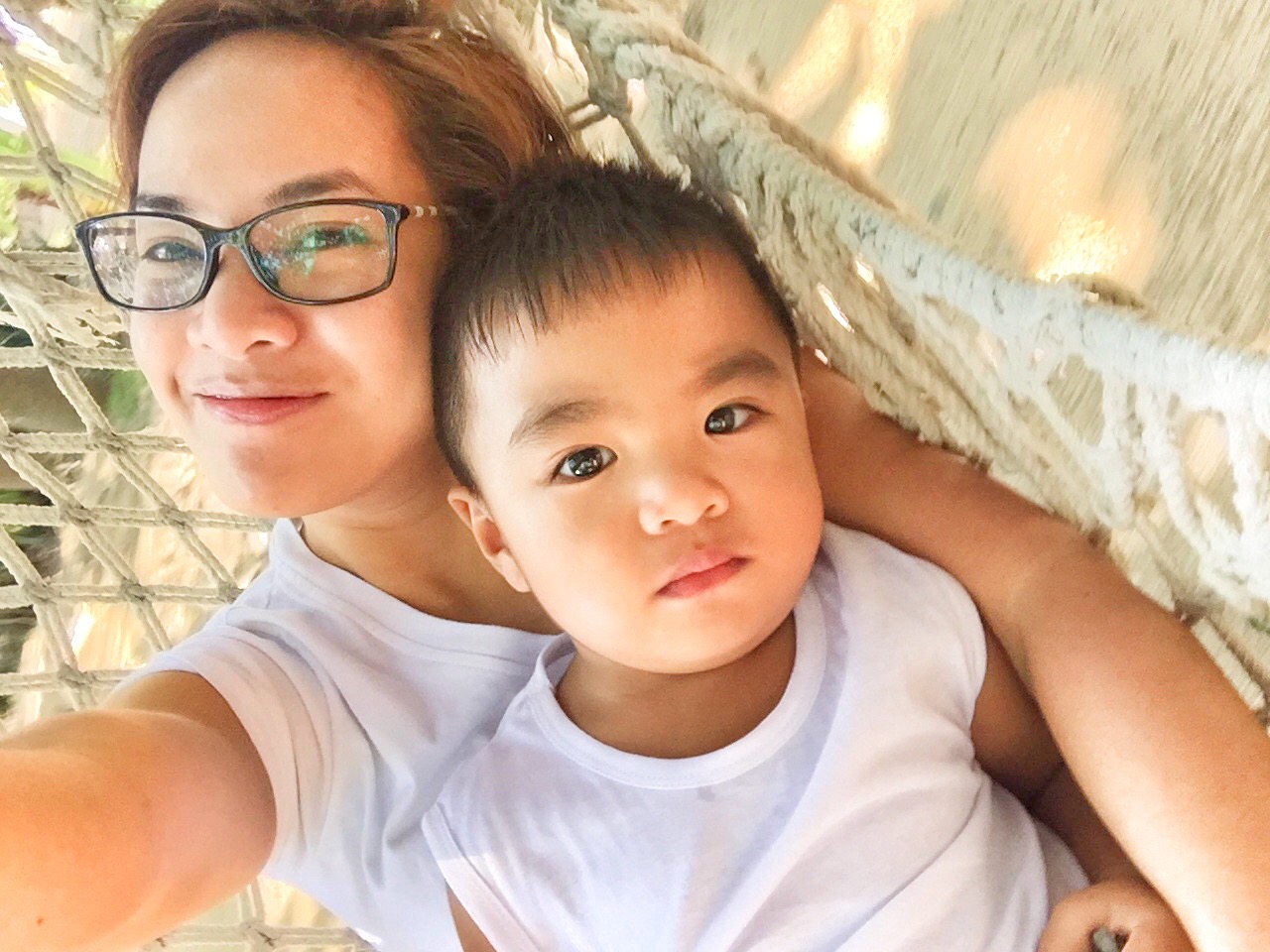 Anak, thank you for understanding us for the times dada and i need to go for work and to have our weekly dates.
We can see that at times you wanted to come with us, instead you just give both of us a sweet kiss and say "babay" waving your cute little hands.
I have had many arguments with dada especially when it comes to disciplining you and we are very sorry that there were times you happen to see it.  We still have unlike views but have learned to listen to each other. In time we will learn to parent as a team.
By the time you read this we would probably be missing your kakulitans. How time runs quickly. It amuses us seeing you grown so fast. If only we can slow down the time so we could have more cuddle time together, more bedtime stories to read, more nursery rhymes to sing, more exchanges of kisses. Just hope I can remember the finer nuances of our daily lives, the fun times we will share, and the many adorable things you do. I may not be able to bring back all those special times with you,  but I can hold the beauty of these moments in my heart forever.
You are most definitely not a baby anymore. And that fact brings tears to my eyes. You may be a big boy now. But you will always be my baby.
As we celebrate this day, dada and I would like to give you the greatest gift a little child could ever ask for.  Few more days and we will have the opportunity of togetherness.
All praises and glory to God.
Happiest birthday so far anak!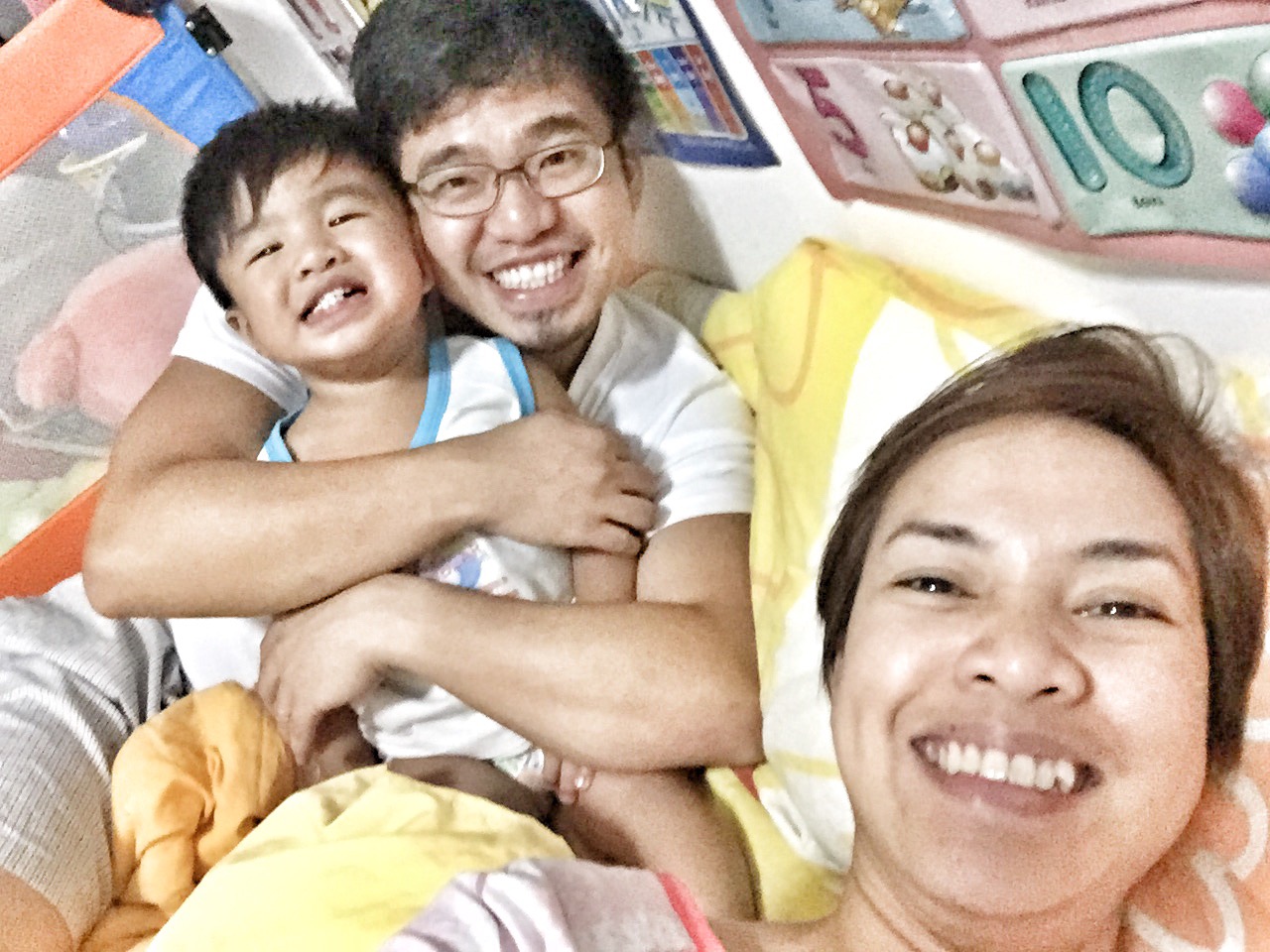 We love you!
Love and kisses,
Mommy