Tag: Dasmariñas Cavite
May 15, 2014
Fisher's Farm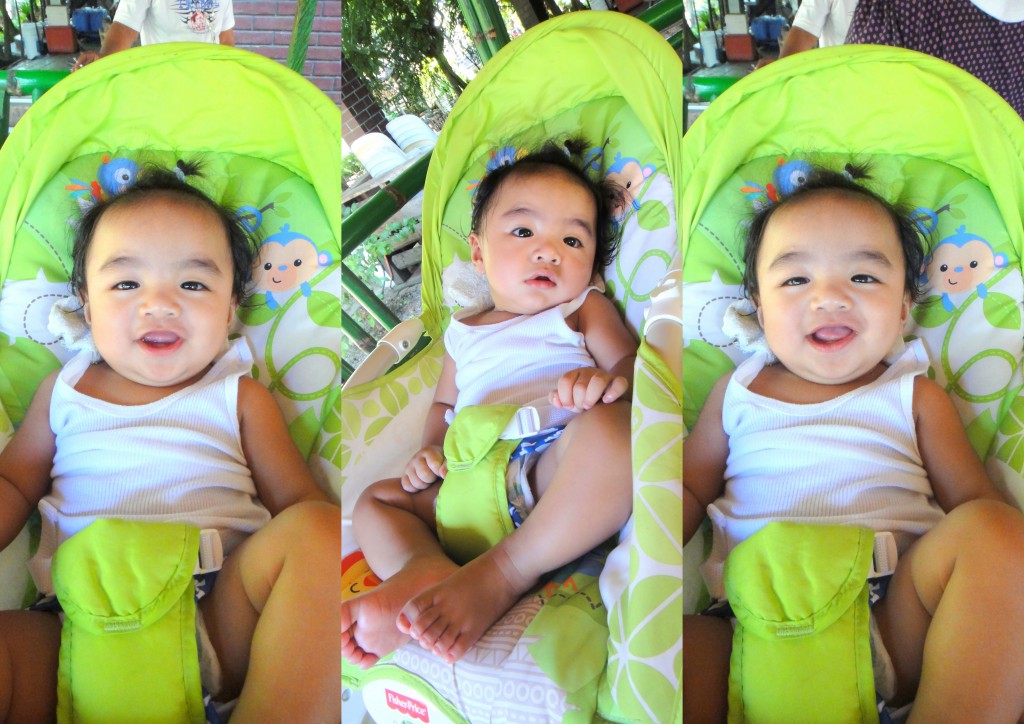 Papa Mat arranged this event. Ama and I frequently come home to Philippines just for few days only and he just wants us to have a simple get together.
The place is located nearby our house in Dasmariñas. I actually celebrated my 18th birthday on this resort. I cannot remember the resort's rate but you can check out for more info here.
Anyway, there you are, all geared up for your first swim! 🙂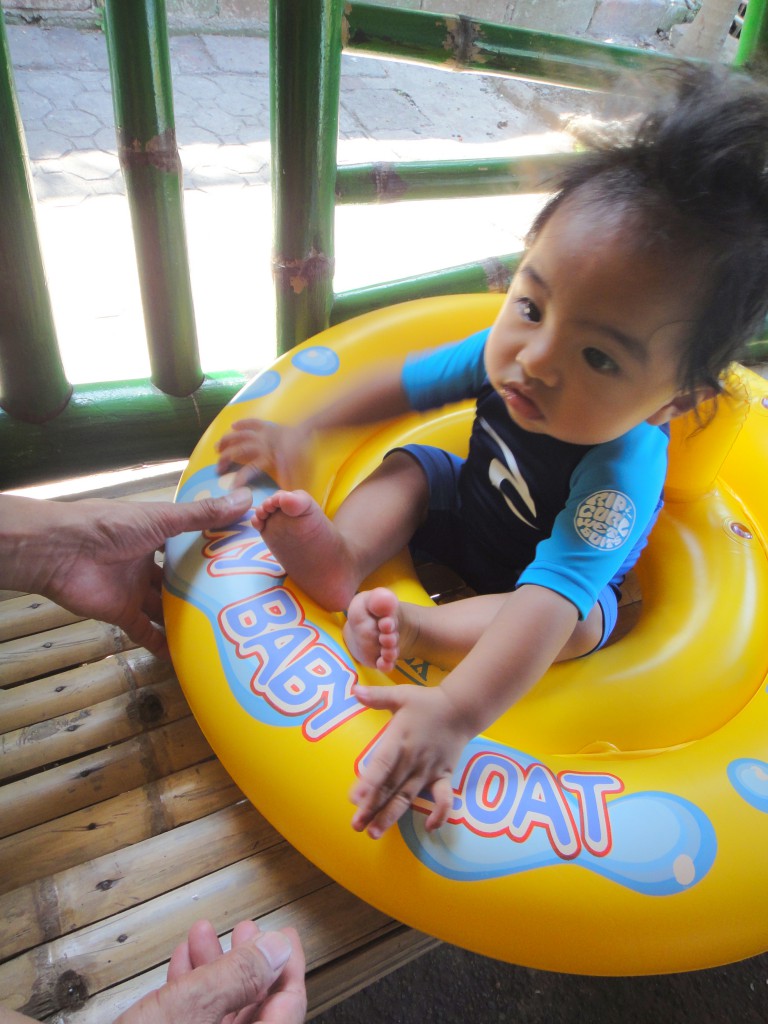 You were quite scared at first..
 But dad was there to hold and assist you.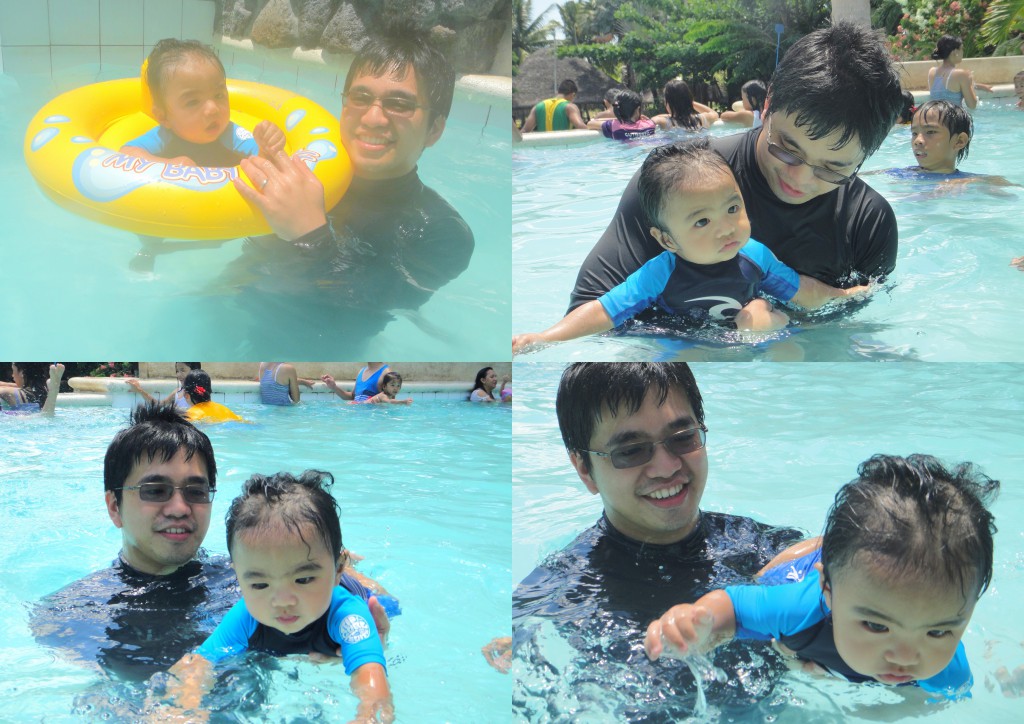 With a little help from us, you got used to the water..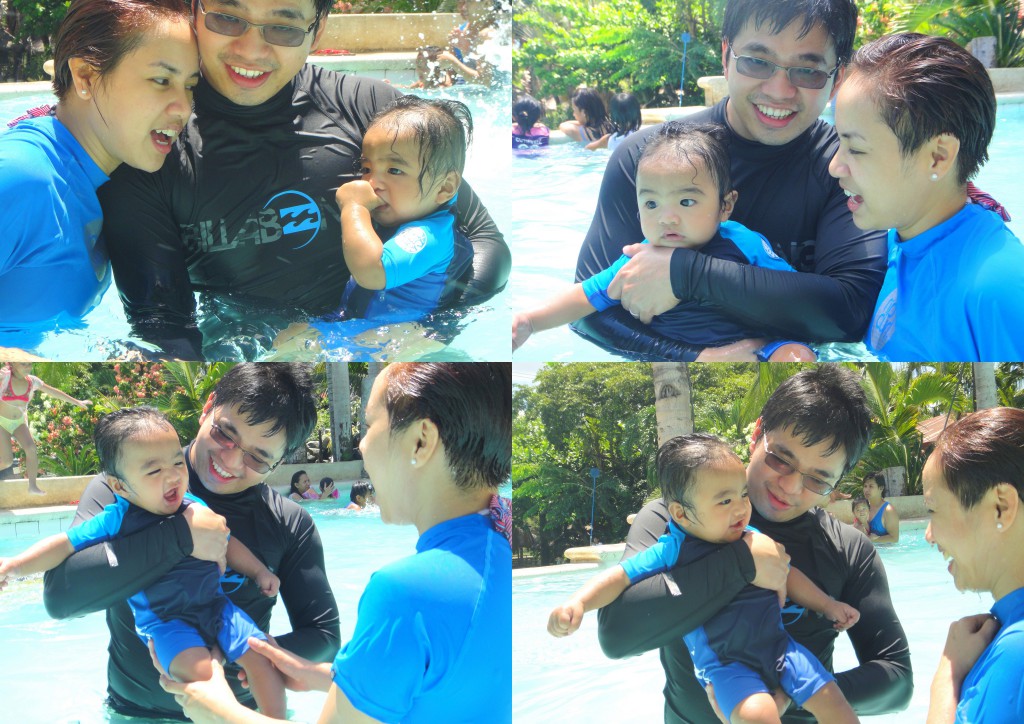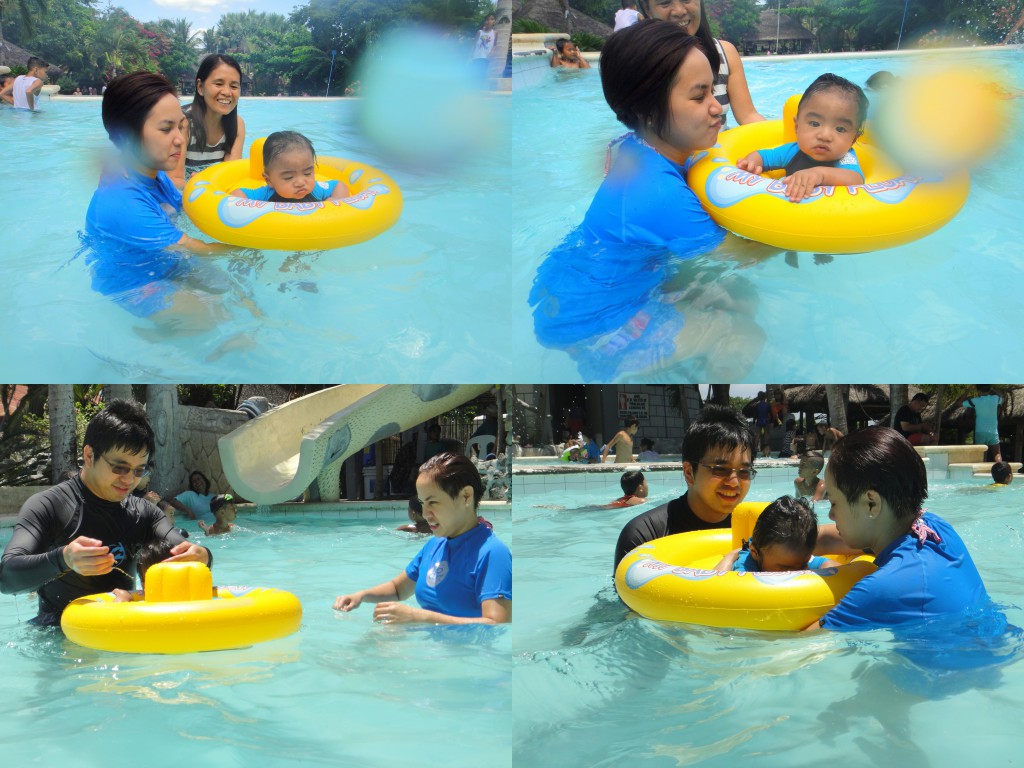 and finally you enjoyed it.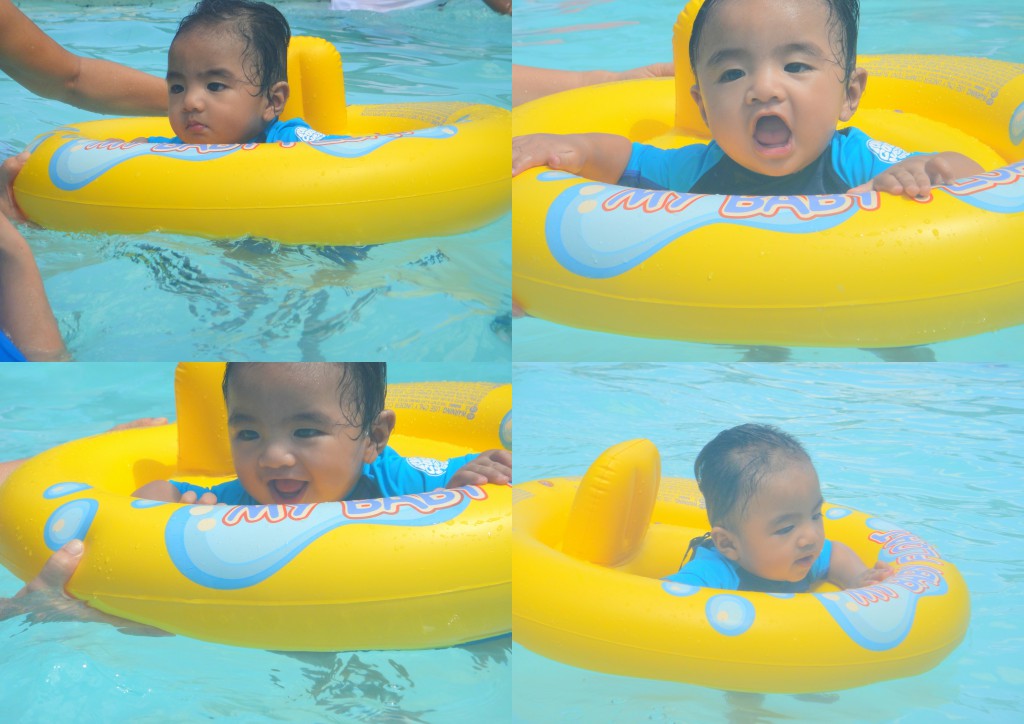 It's not only you who had fun, but Nanay as well..
 and of course, Papa!
Tita Tetet was unable to come. Mama stayed on the cottage to look after our things. And where's Tatay? Hmmm.. Maybe he's eating! 🙂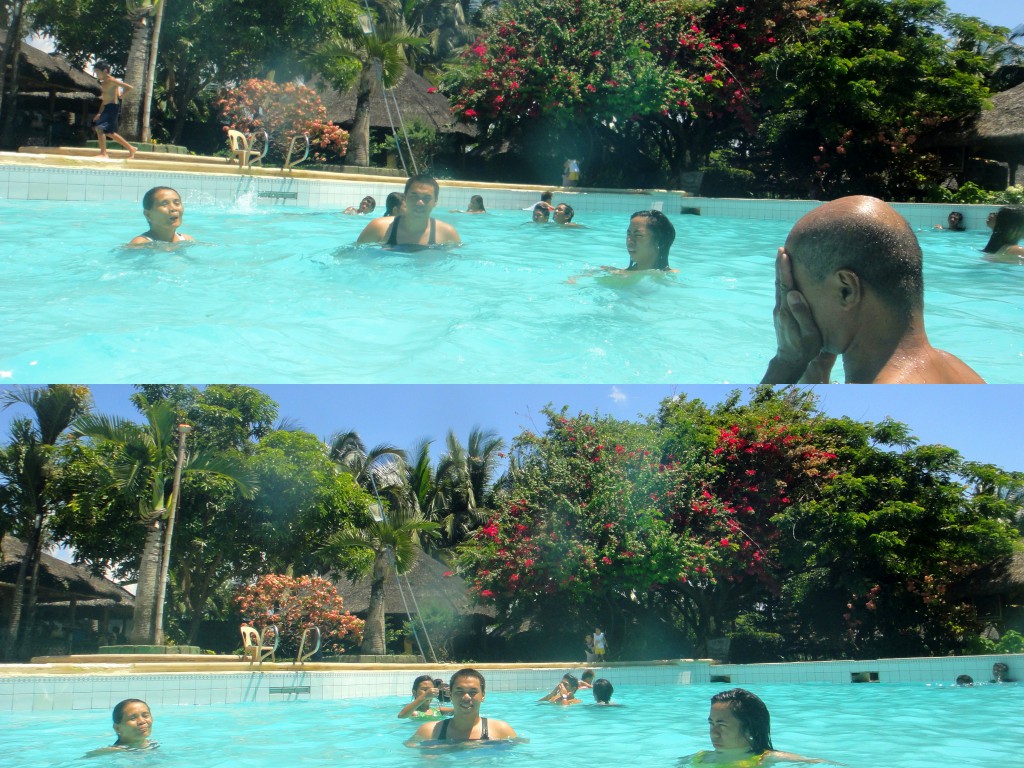 And the rest of us enjoyed!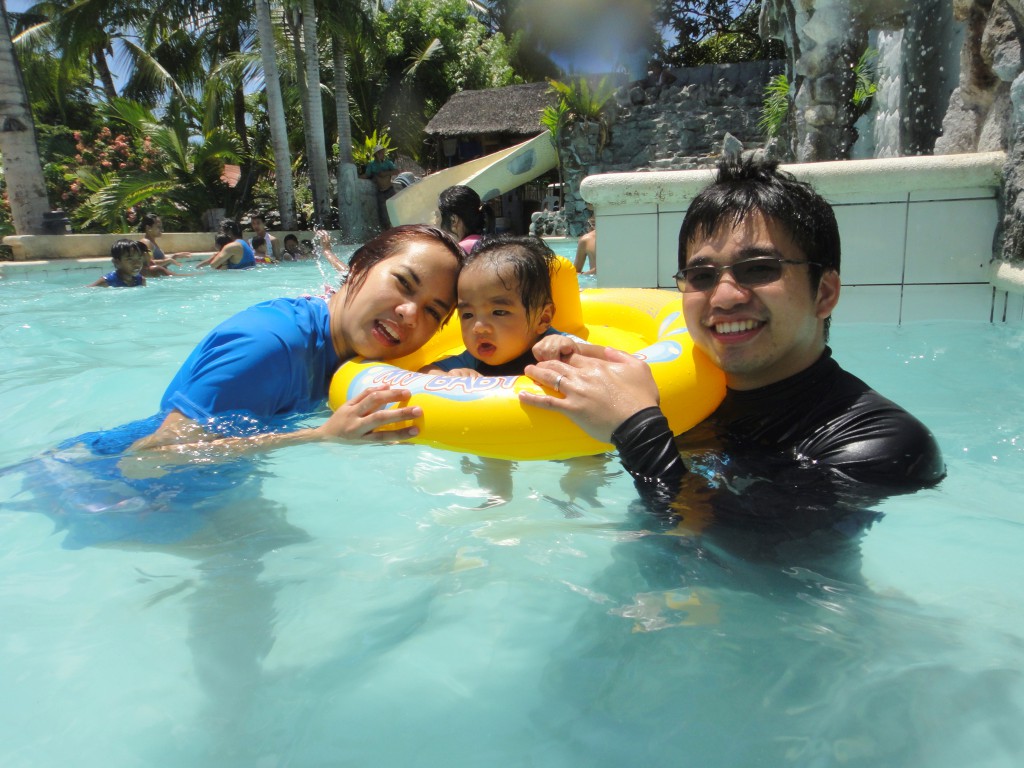 If you're tired of swimming check out "Skates HQ" to learn more about inline and hockey skates.
December 28, 2013
After more than a month, Dada and I decided for you to be baptized.
We did not print the invitations. Instead sent these through email and facebook. hehe.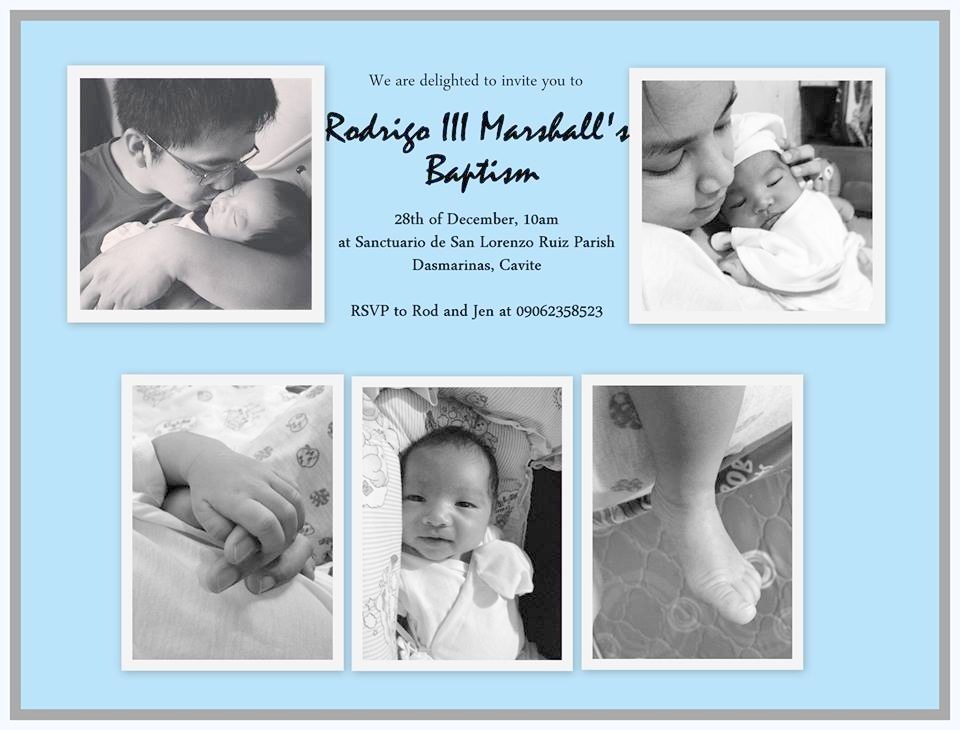 Remember! These are the lists of your Ninongs and Ninangs! 🙂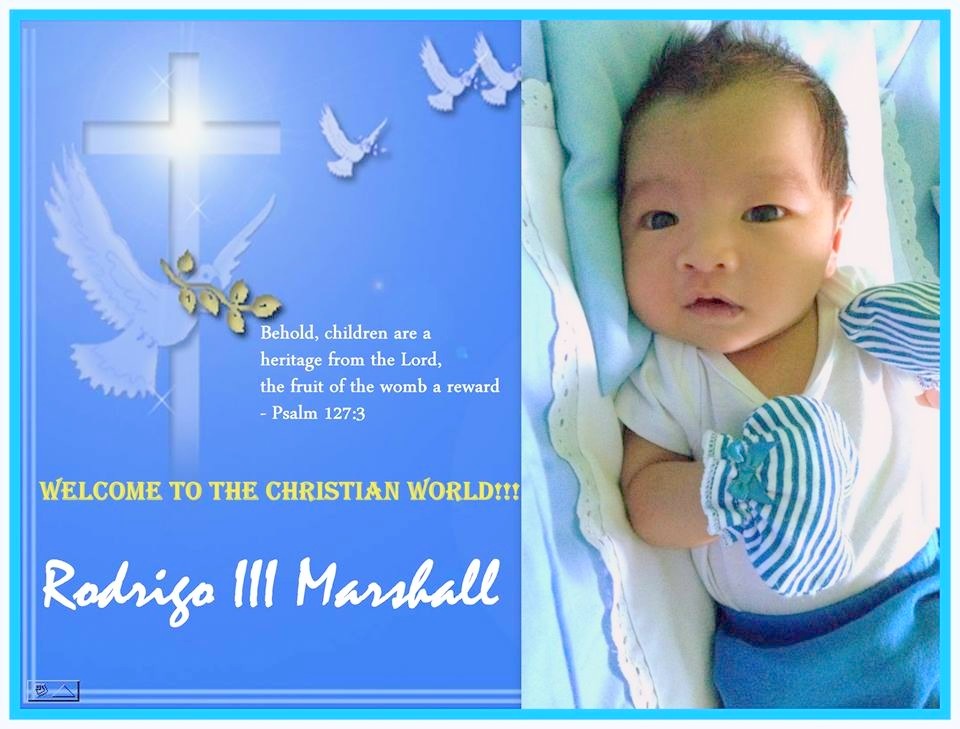 The church is San Lorenzo Ruiz Parish, in Summerwind Village, Dasmariñas, Cavite.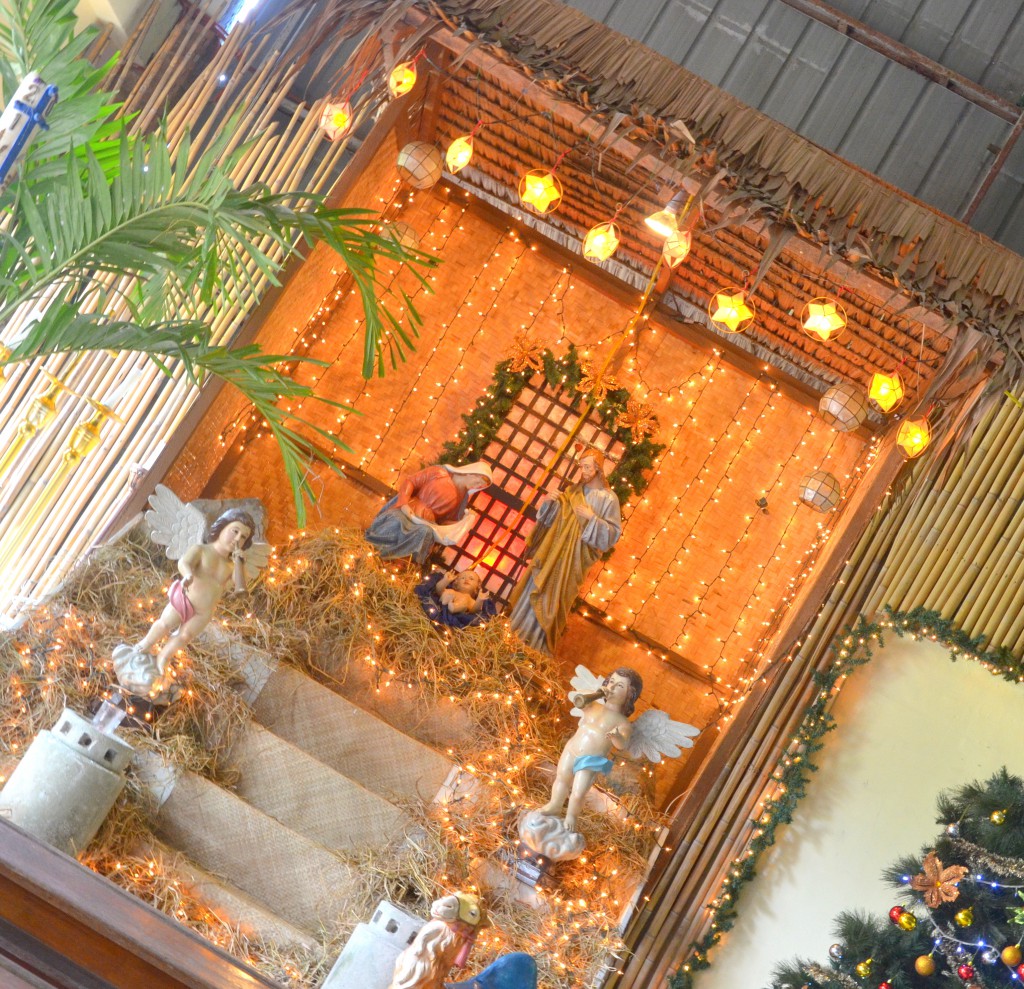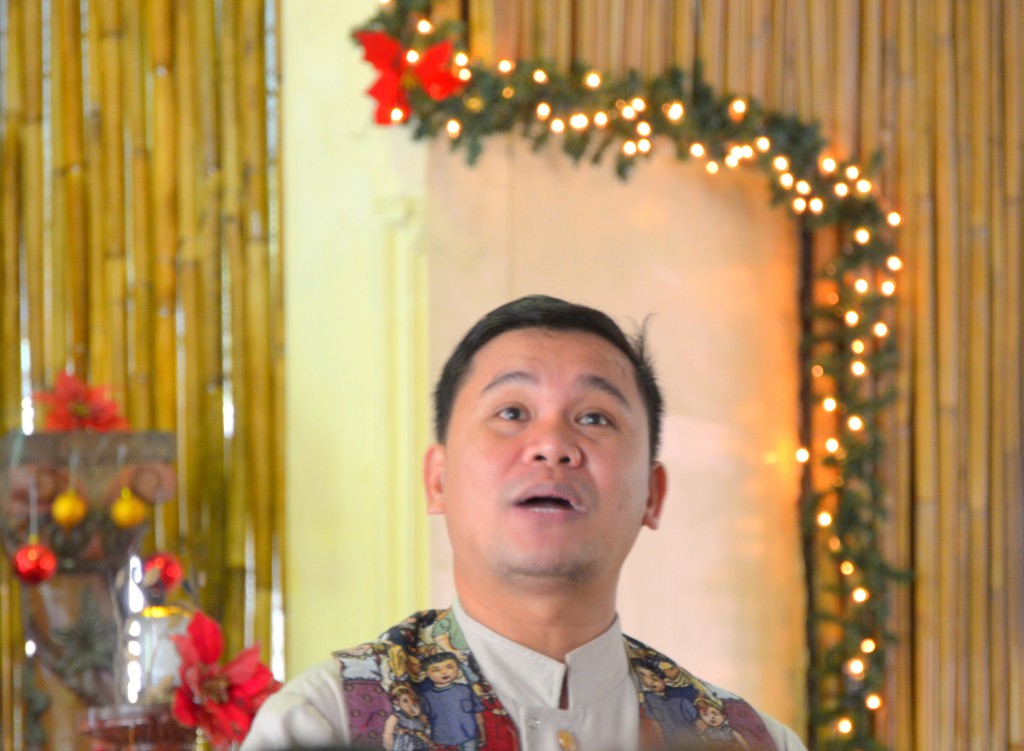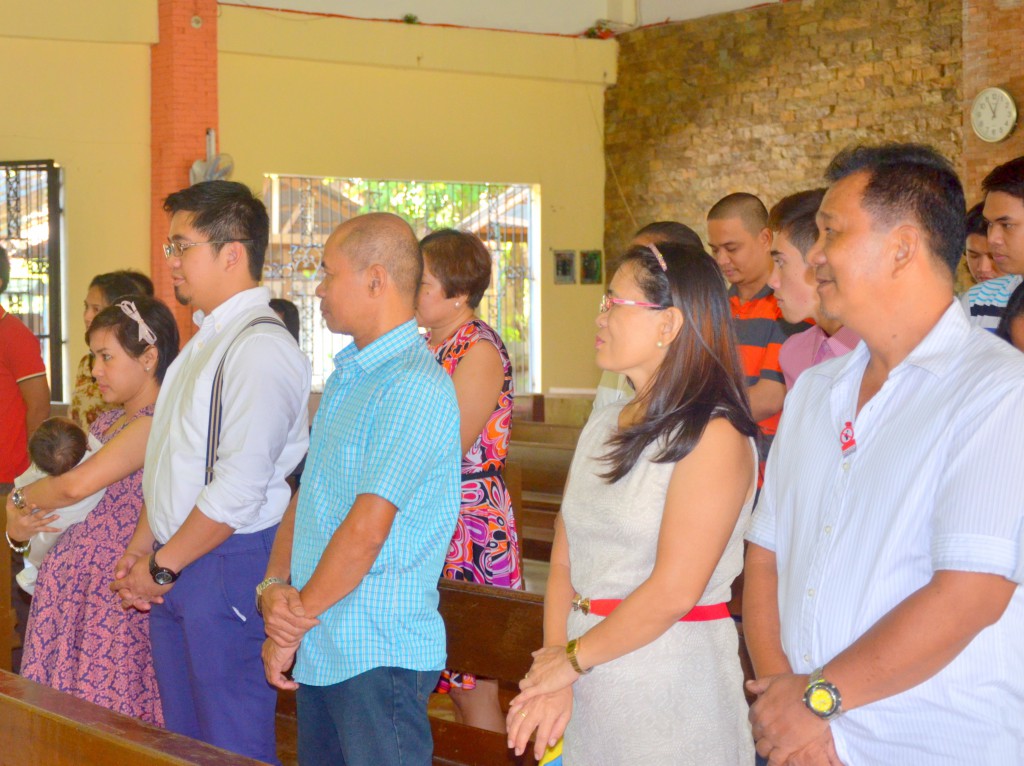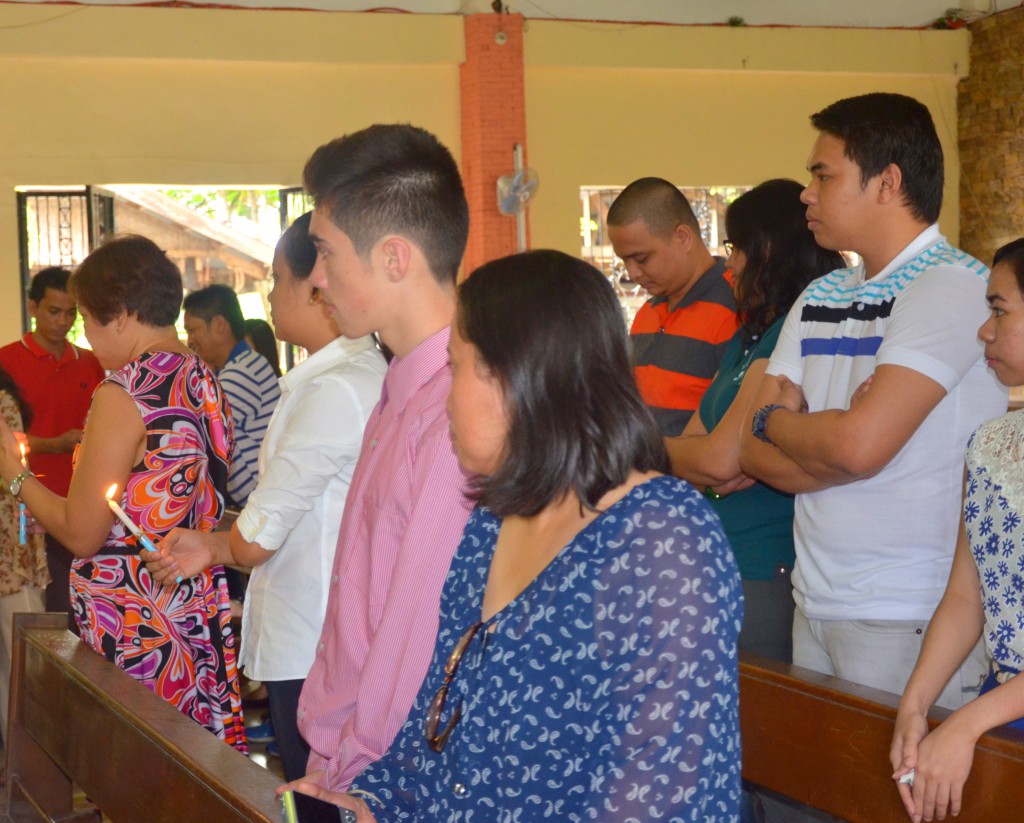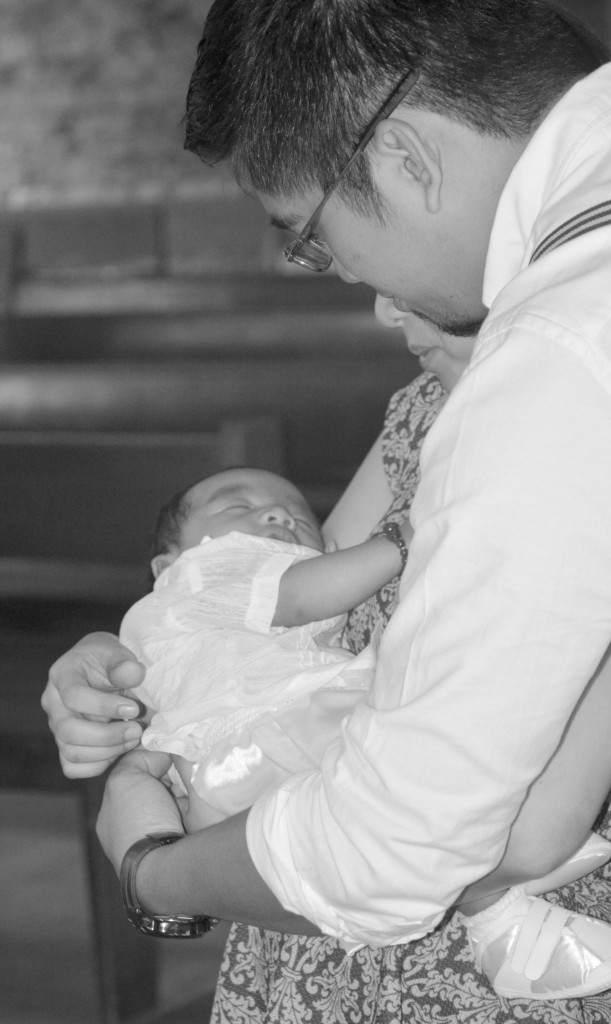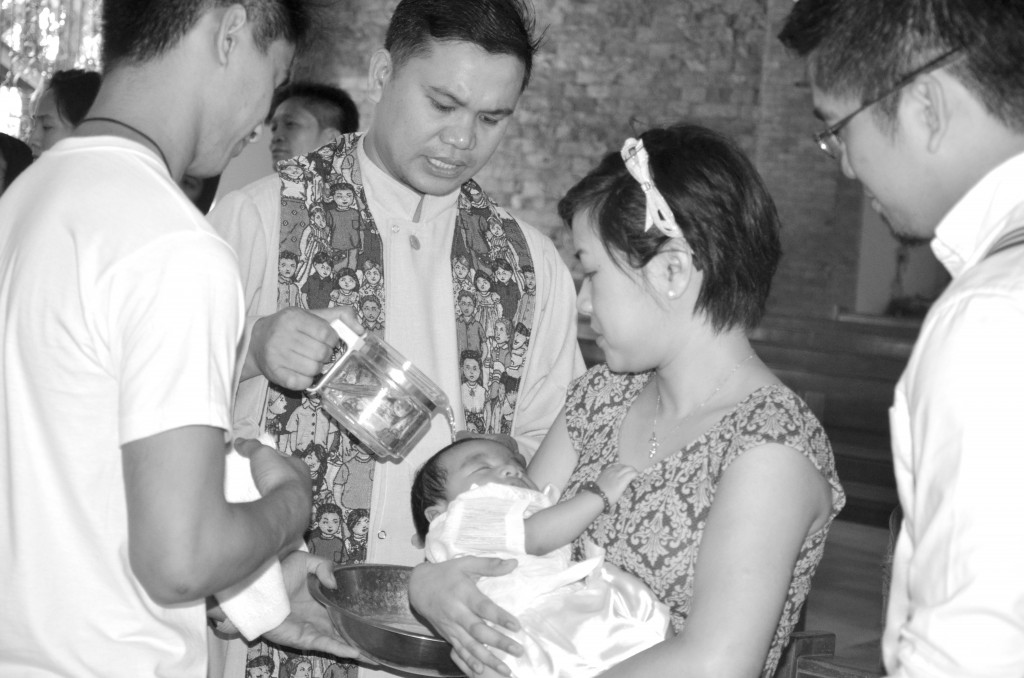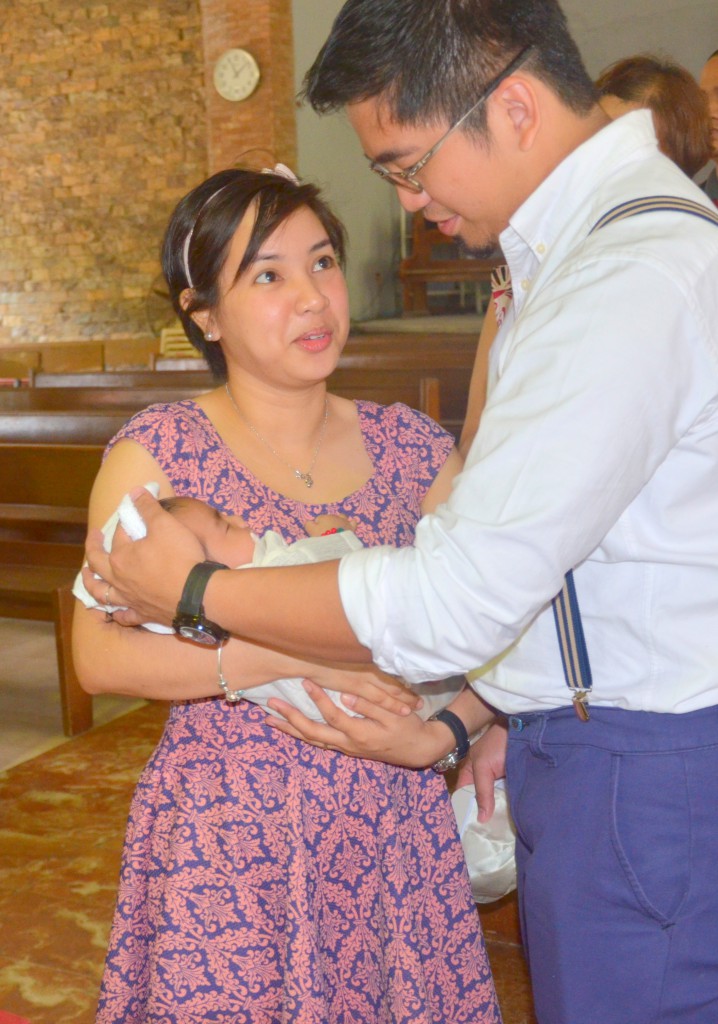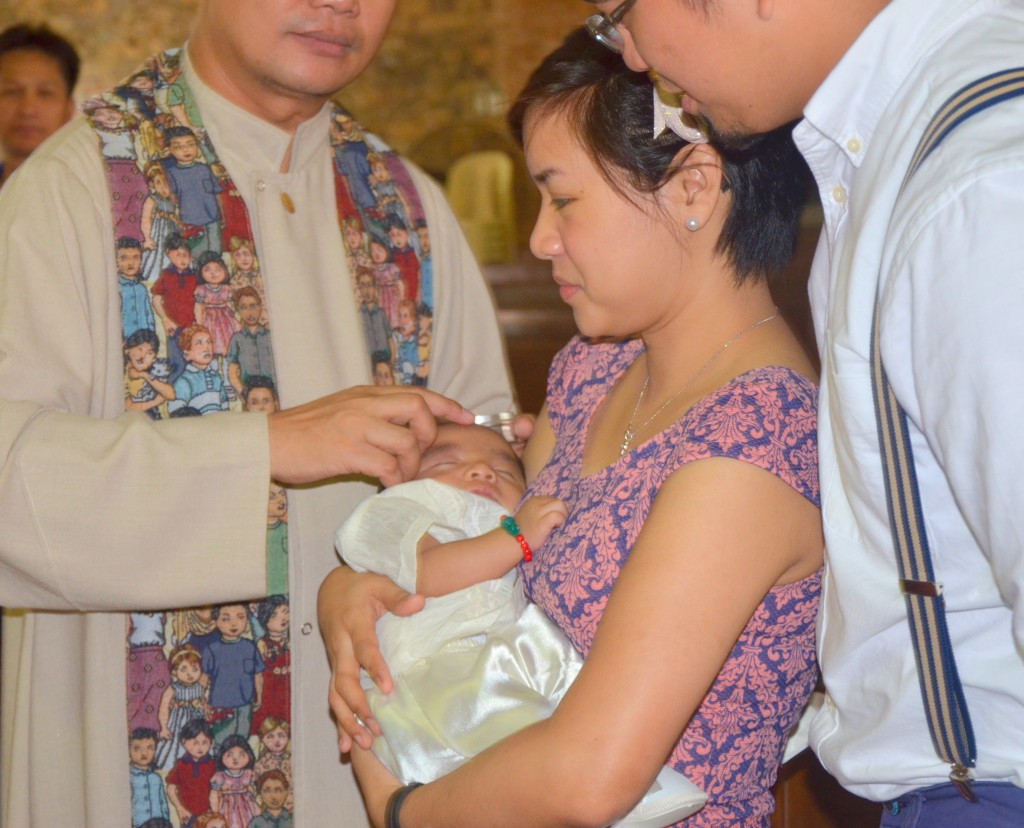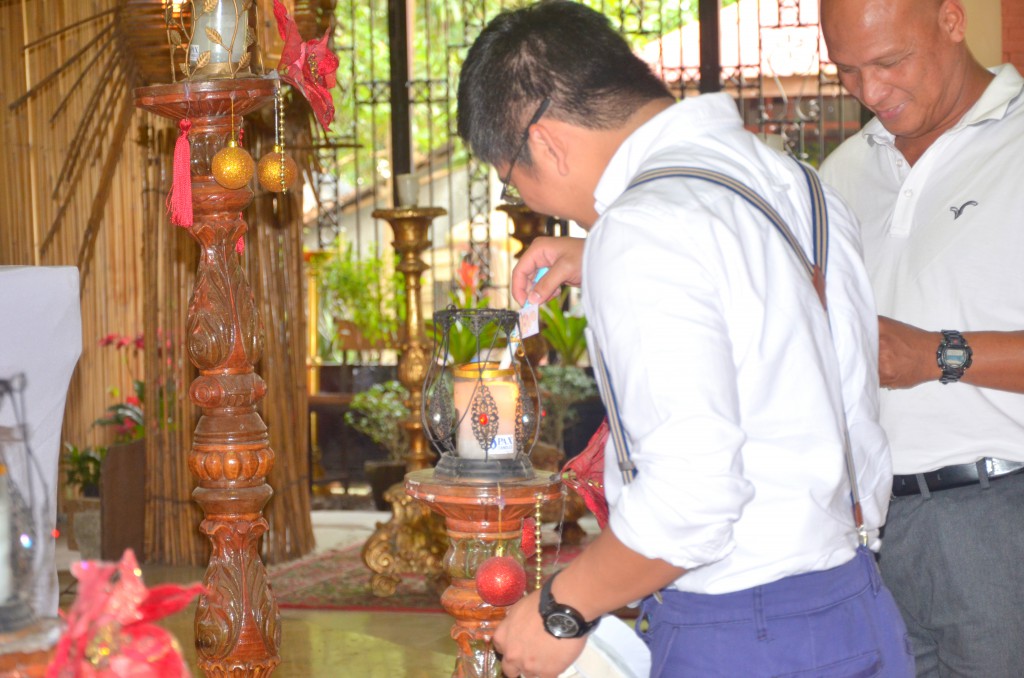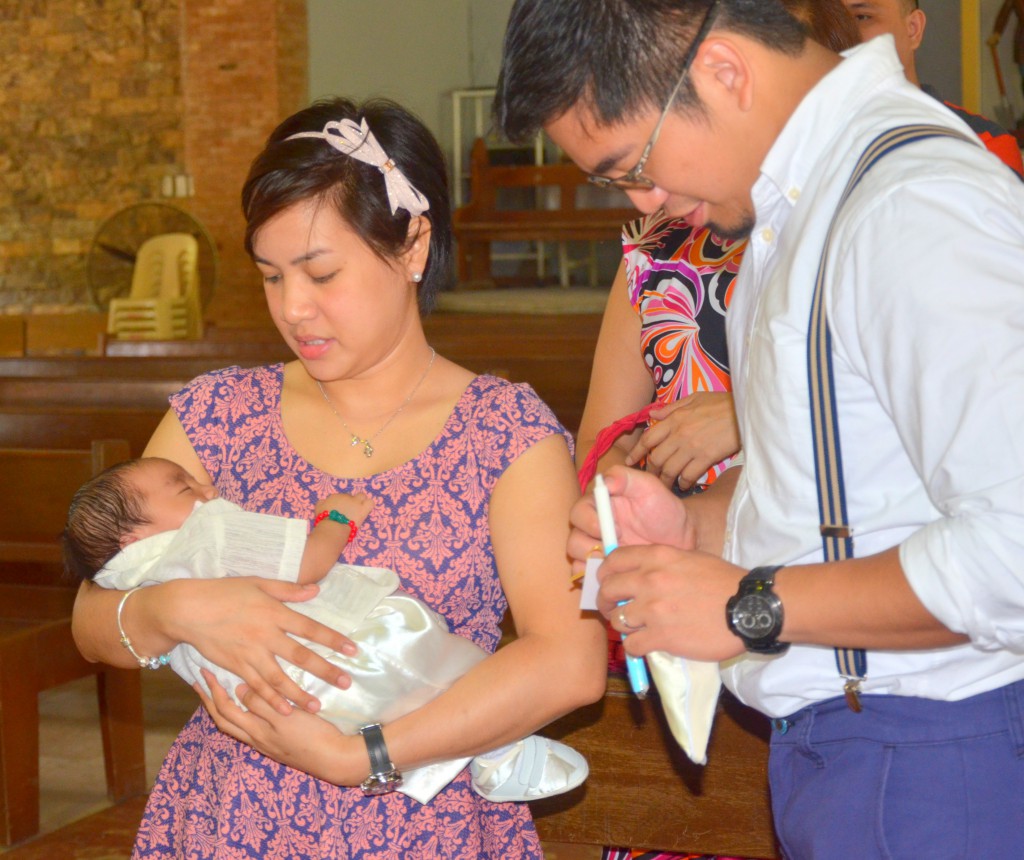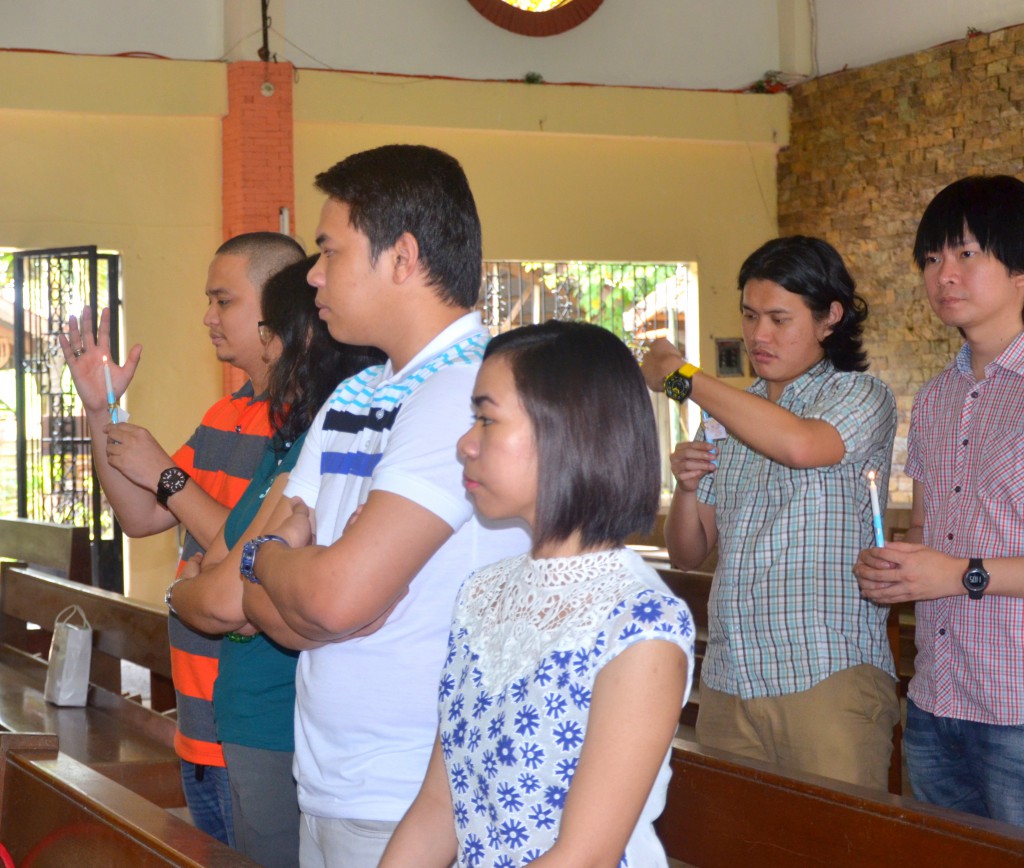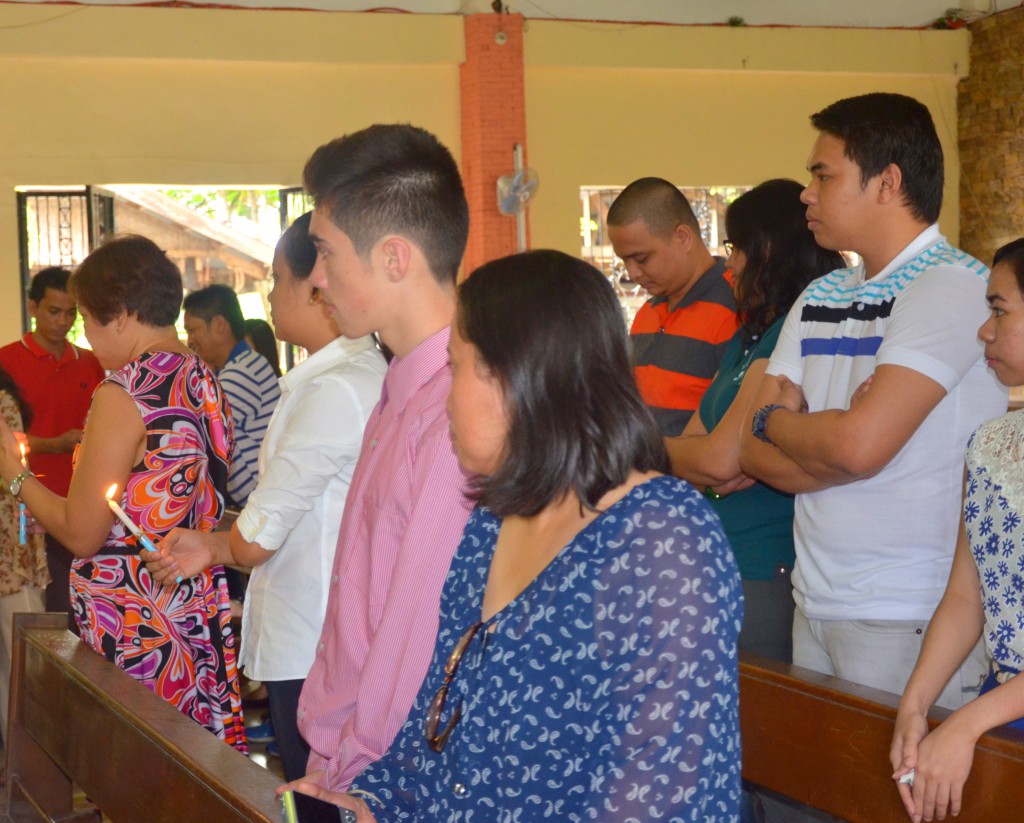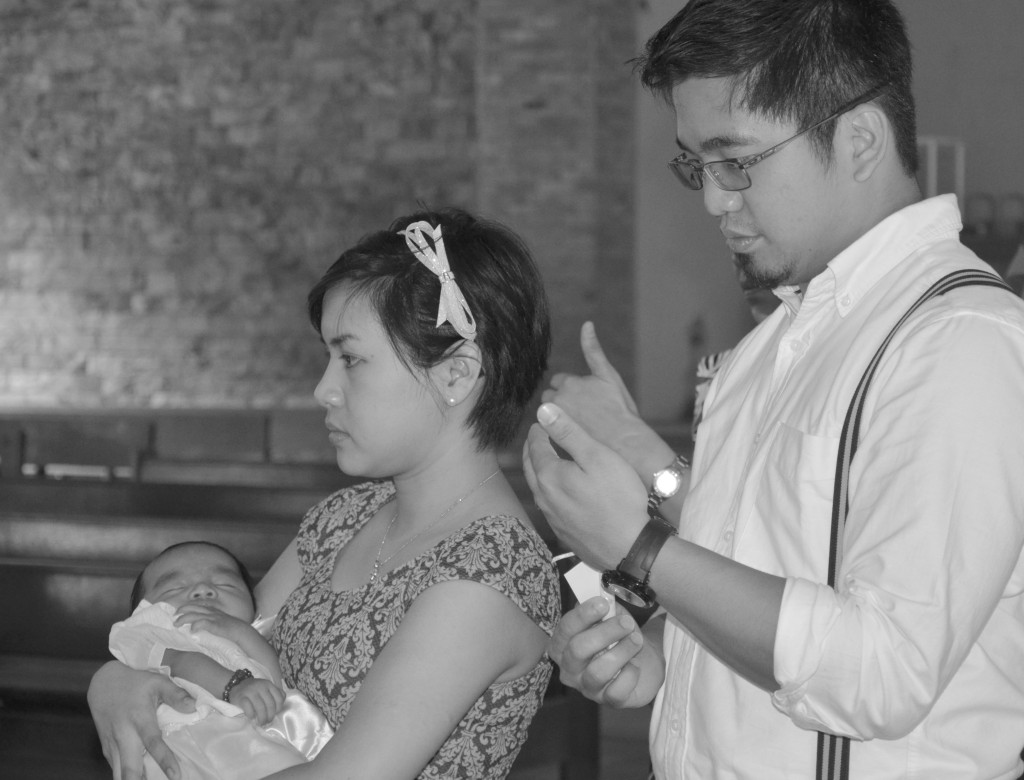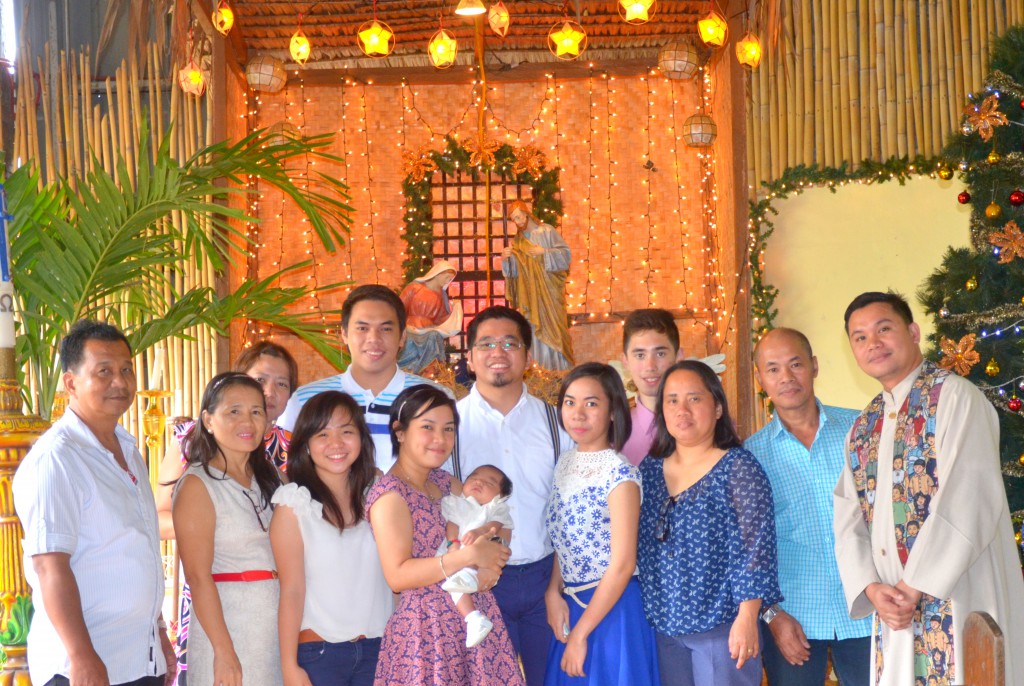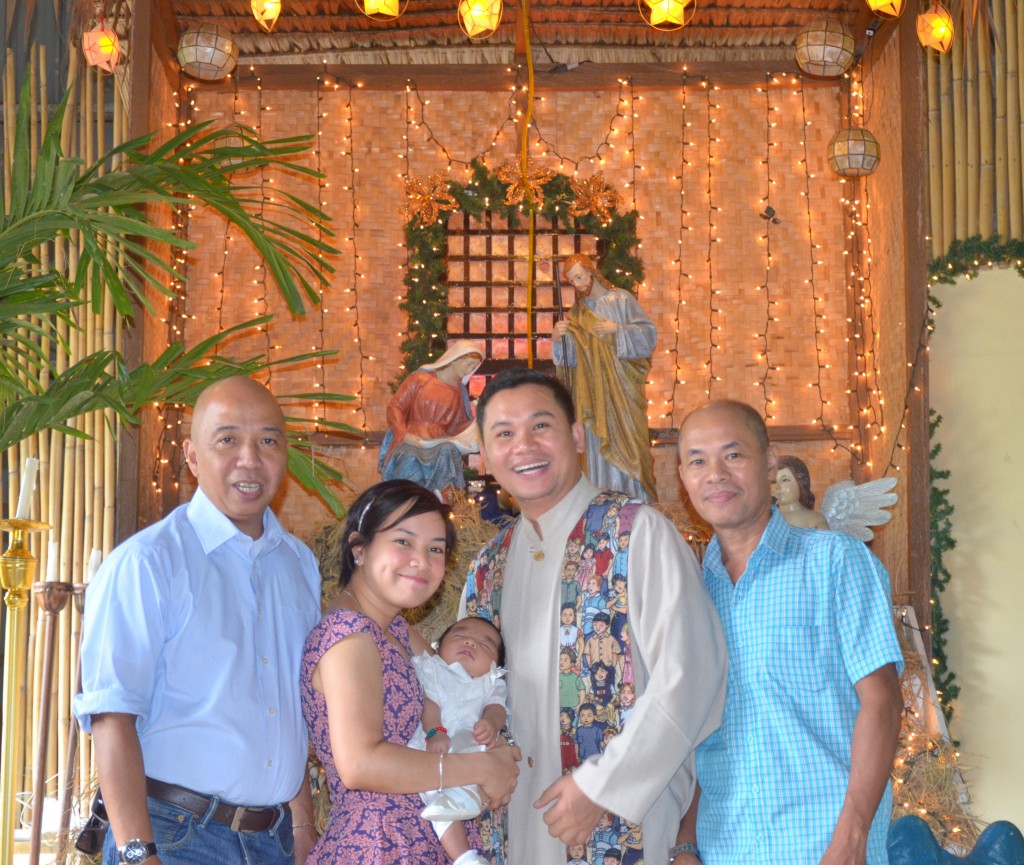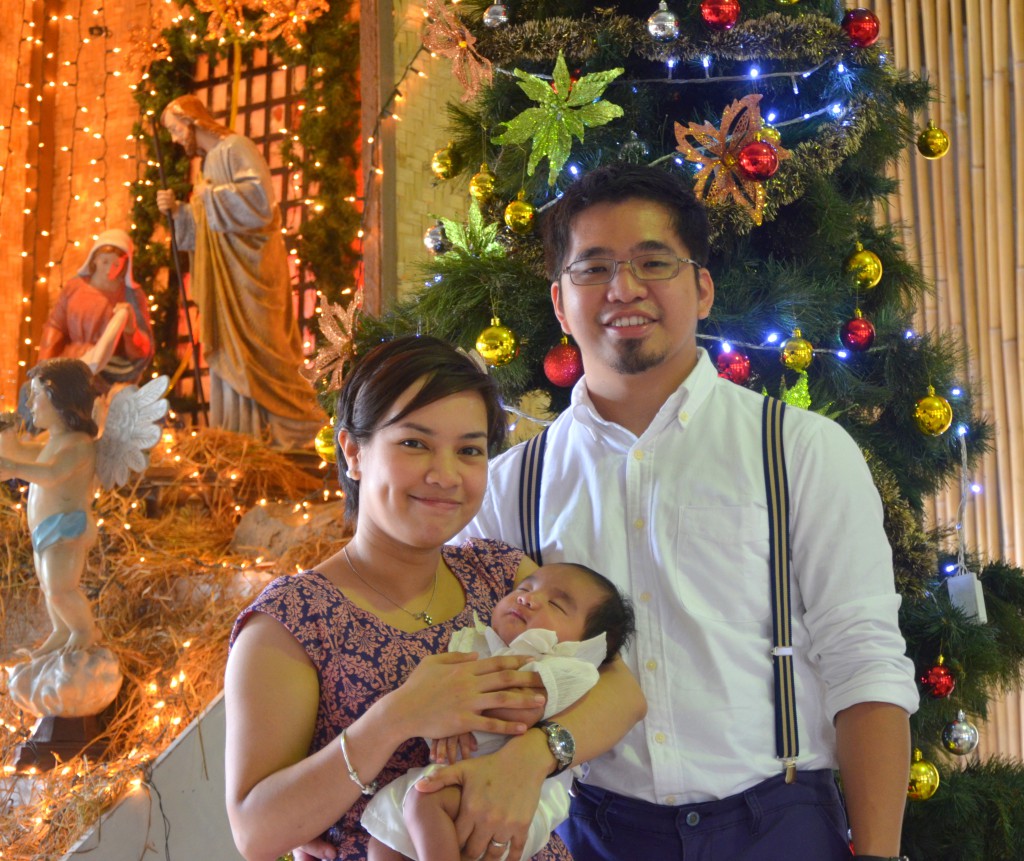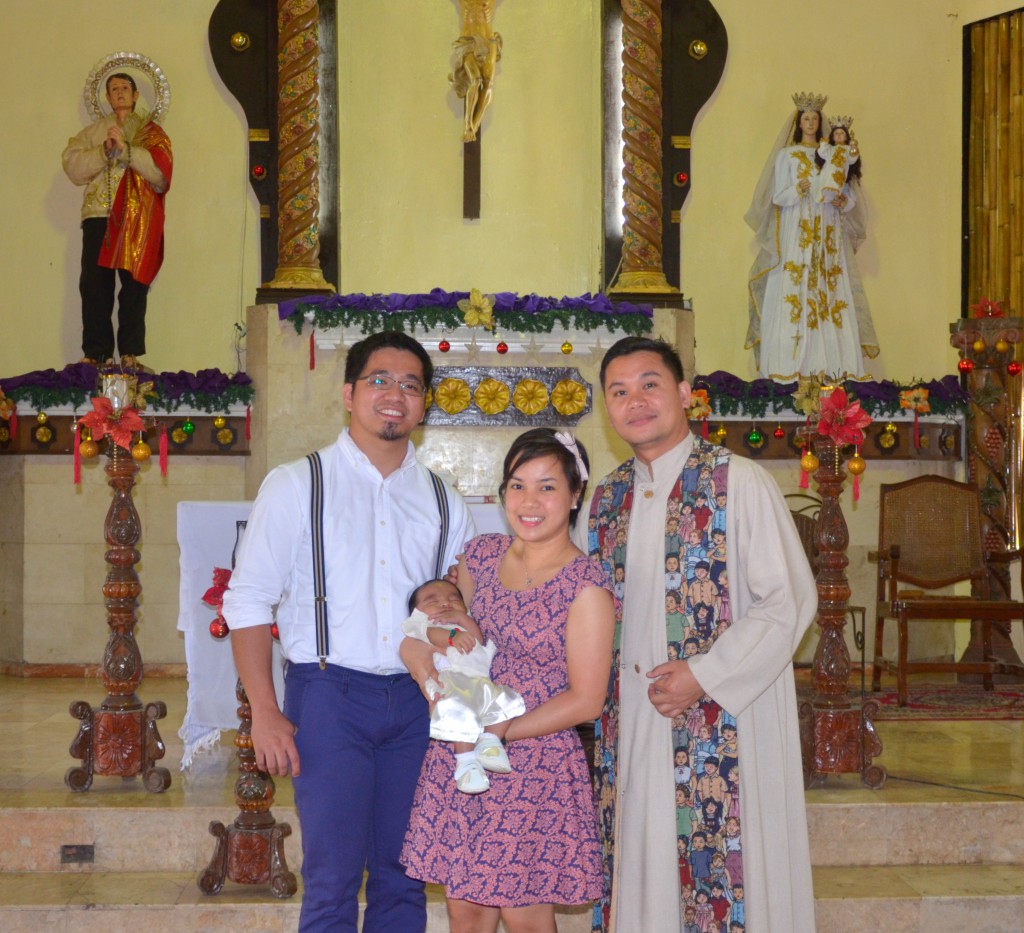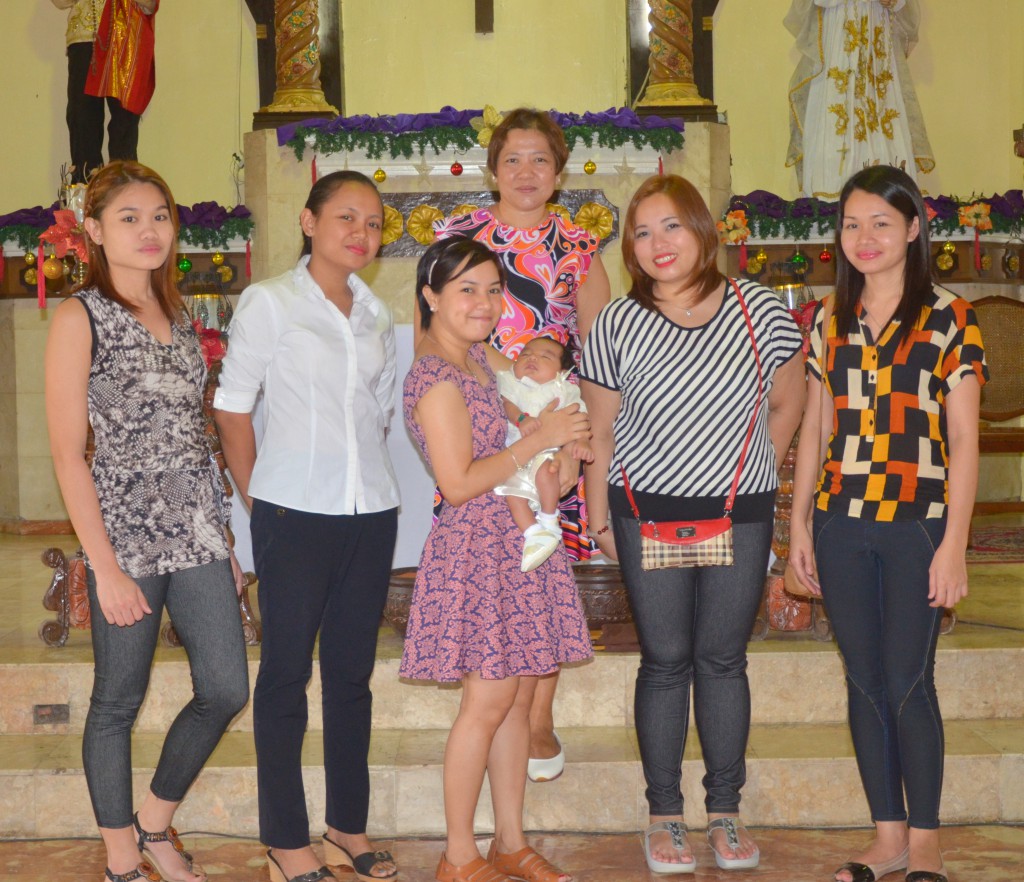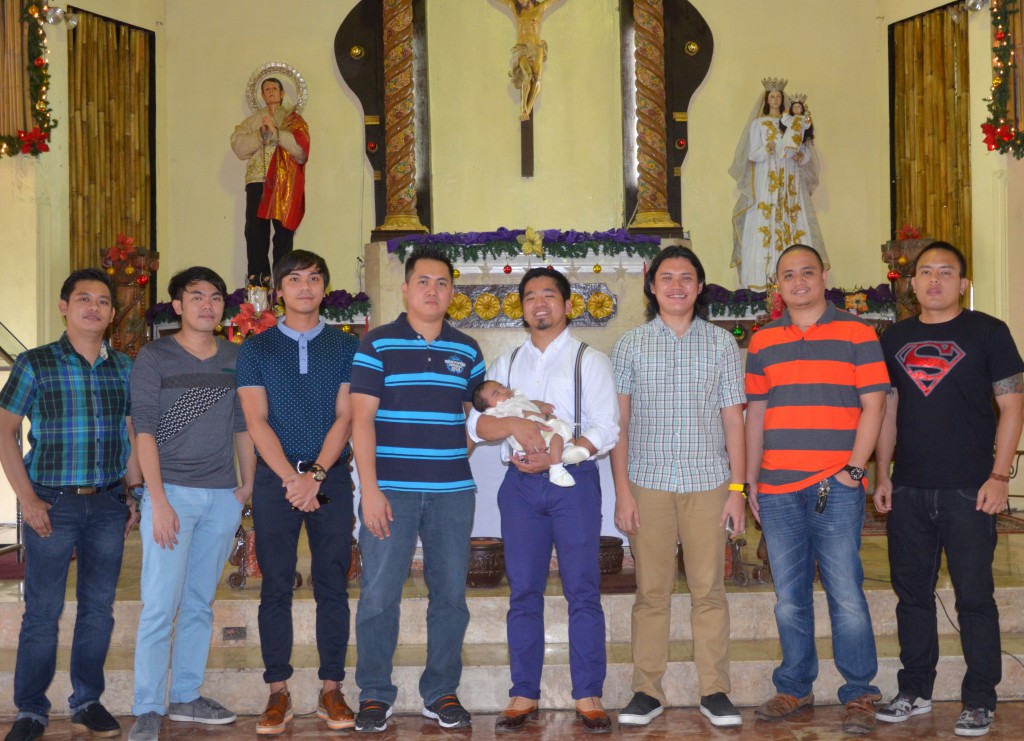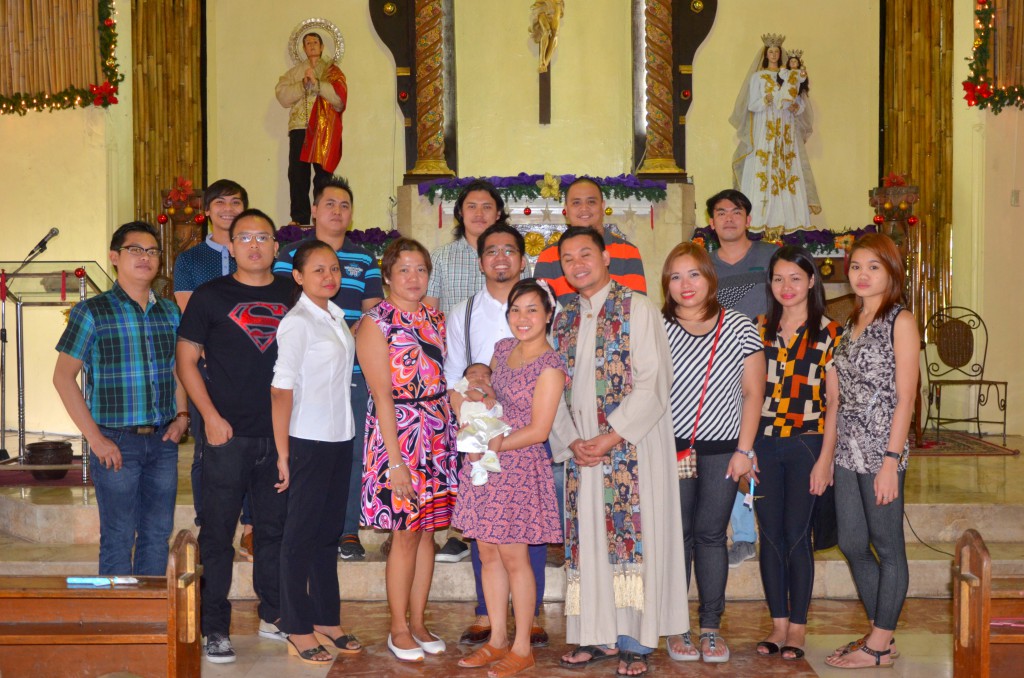 After the solemn baptismal, we went straight to the reception. Guess where?
A basketball court! hehe! Cause why not? We're frugal! 😉
We actually planned to have the reception at Max's restaurant which is just a few kilometers away from our house here in Dasma. But the time is limited only for 2-3 hours so we're thinking might as well rent the basketball court which is just a street away from our house. At least we have all the time to eat and spend unlimited hours of catching up with our friends.
We arranged catering service from La Ysla caterings. The whole package was awesome and the food tasted great! You may check them out on fb: La Ysla Caterings
These were DIY souvenirs made by Tita Leah.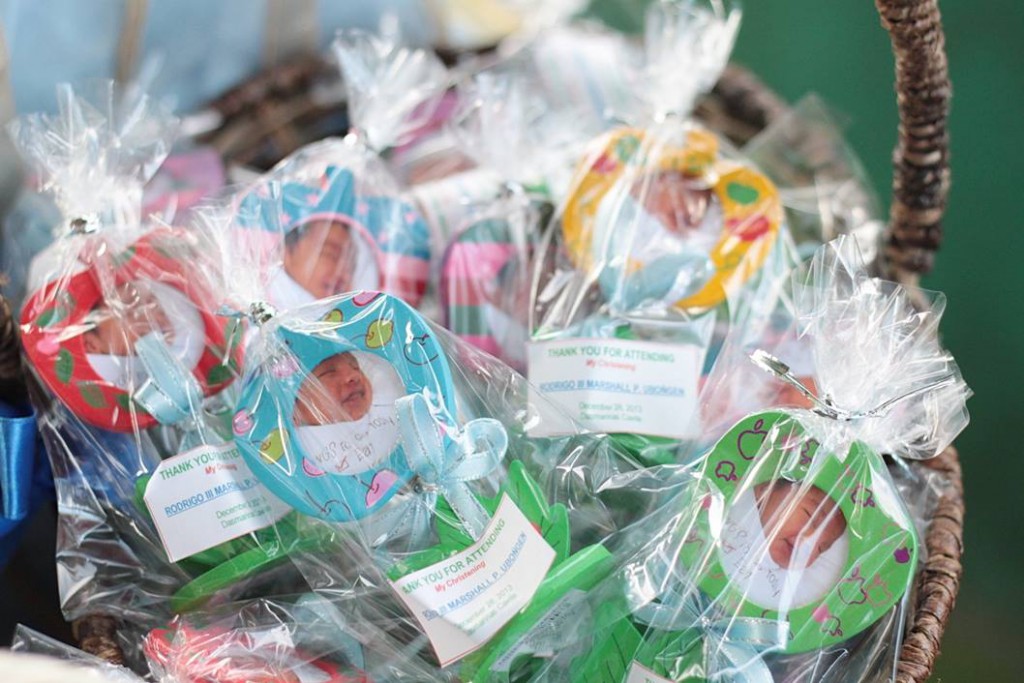 Cake and cupcakes were ordered from Goldilocks.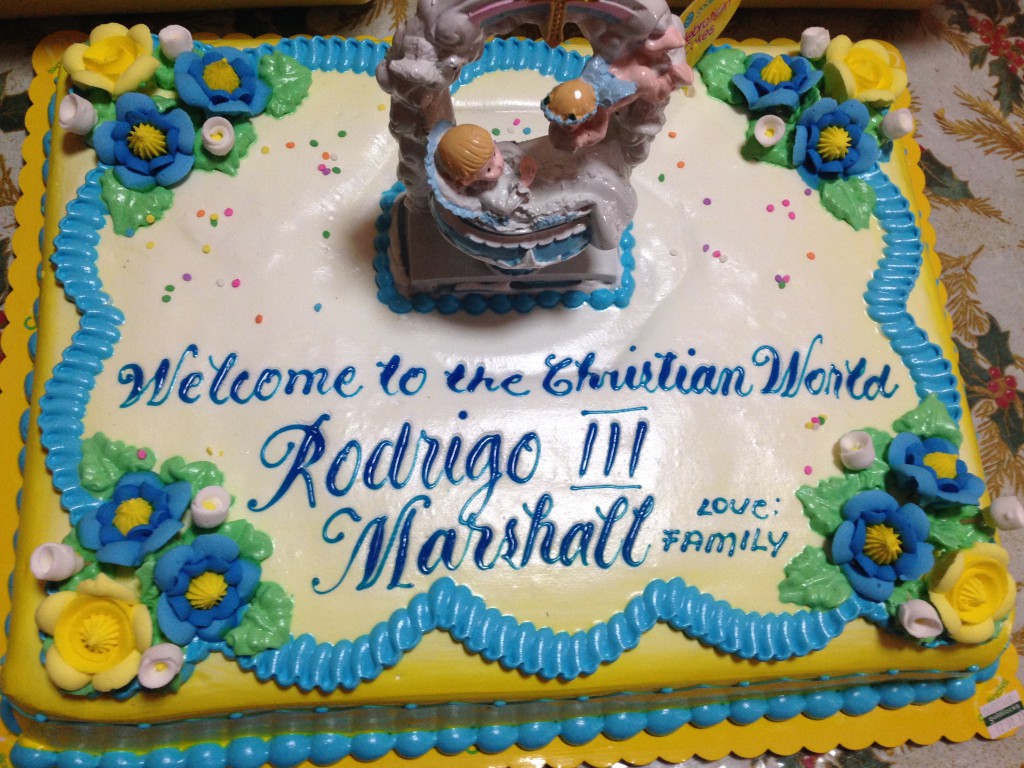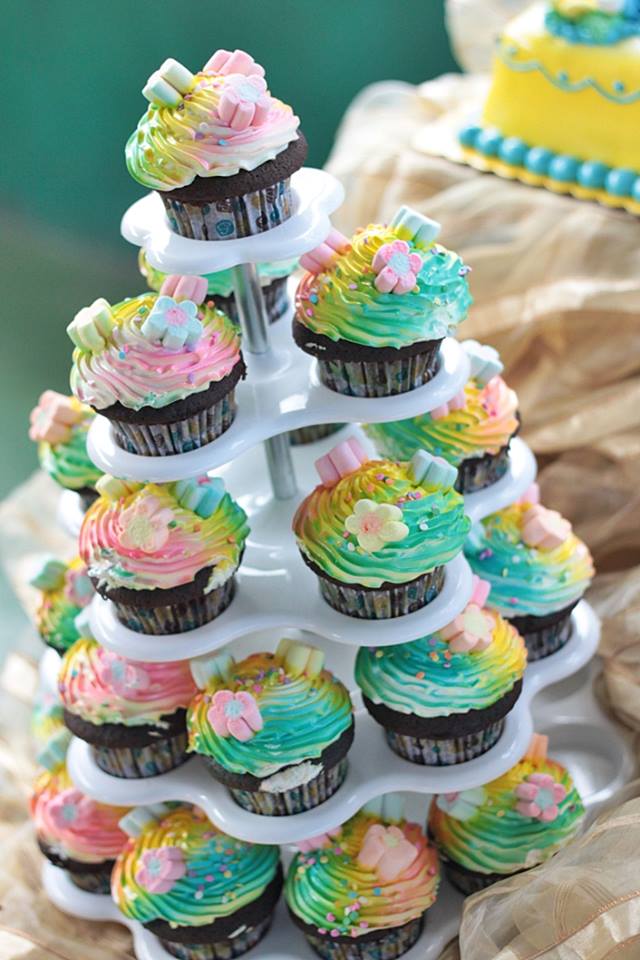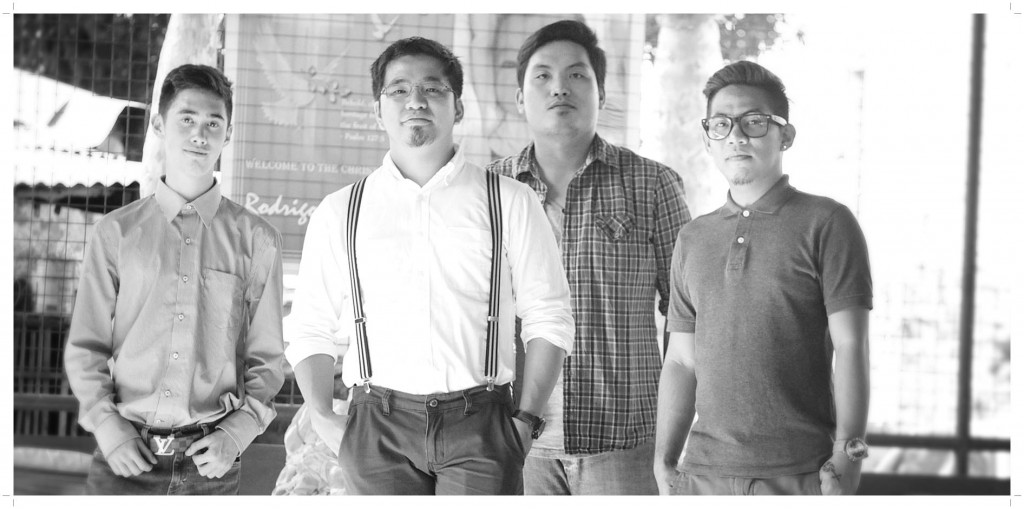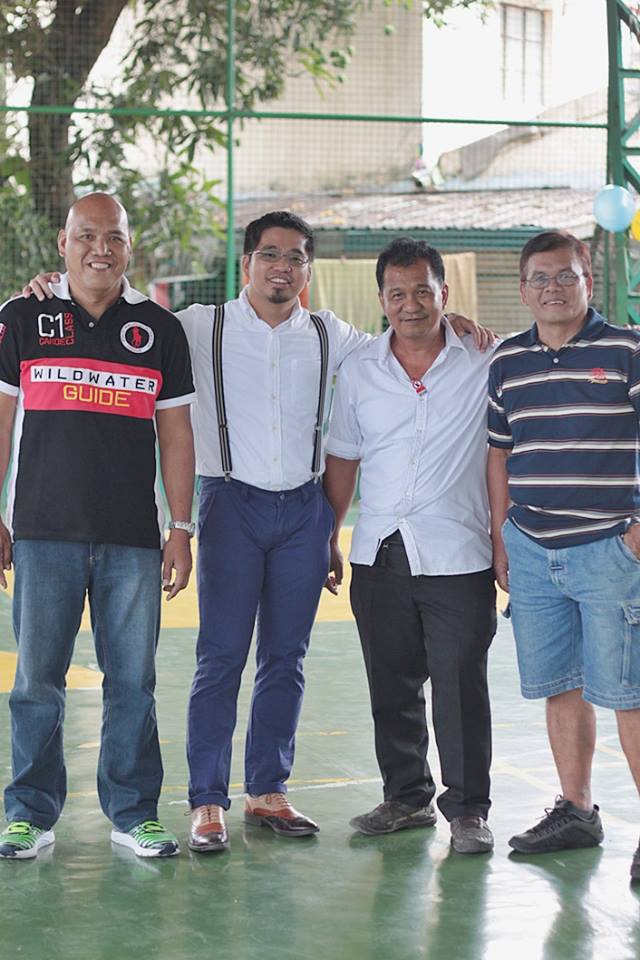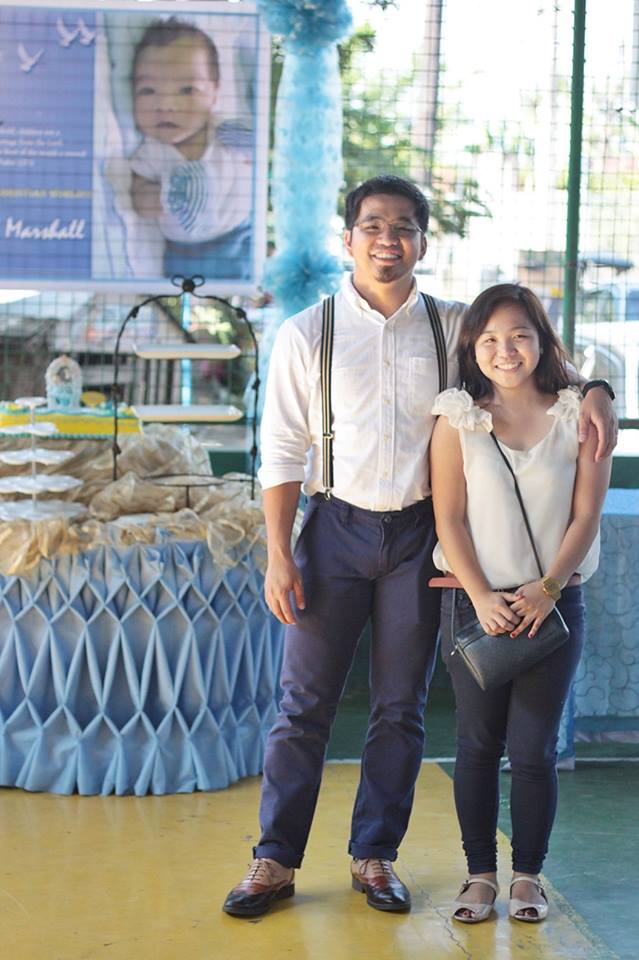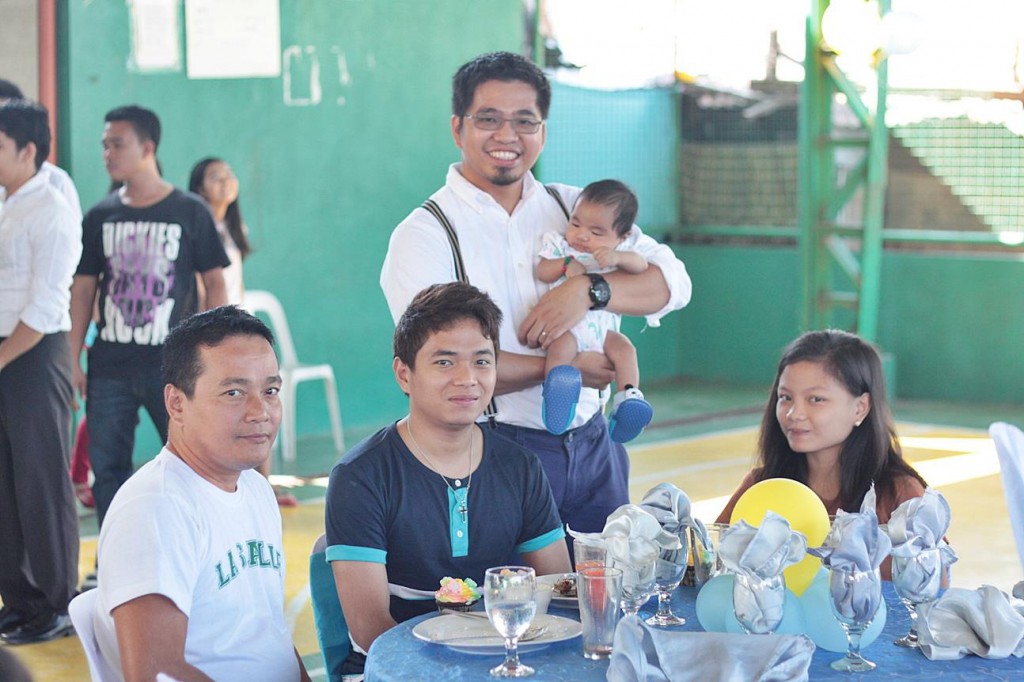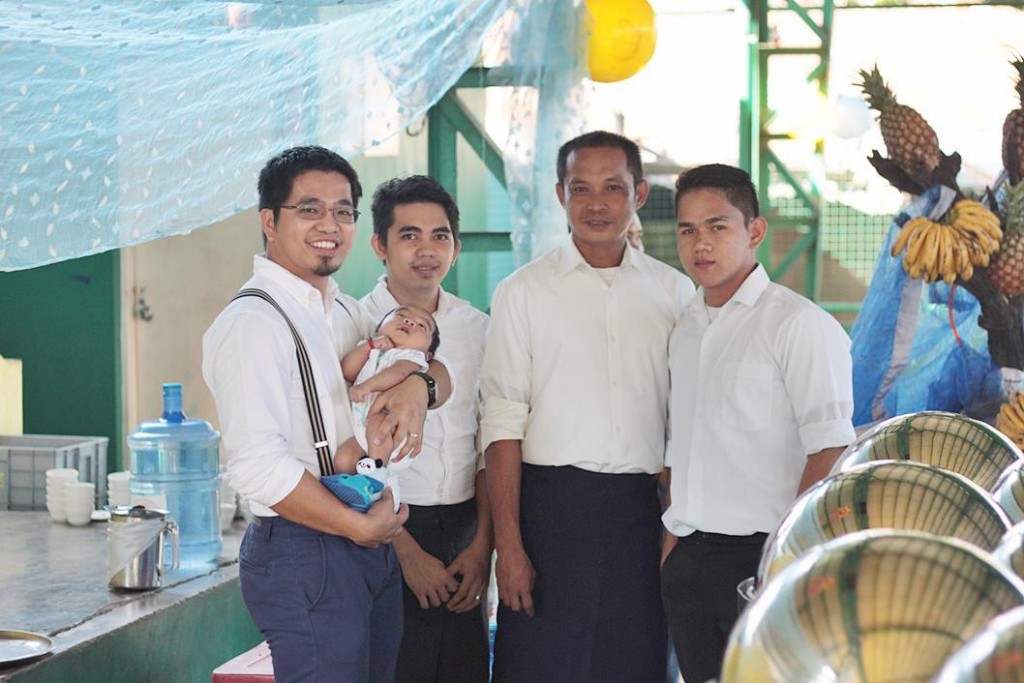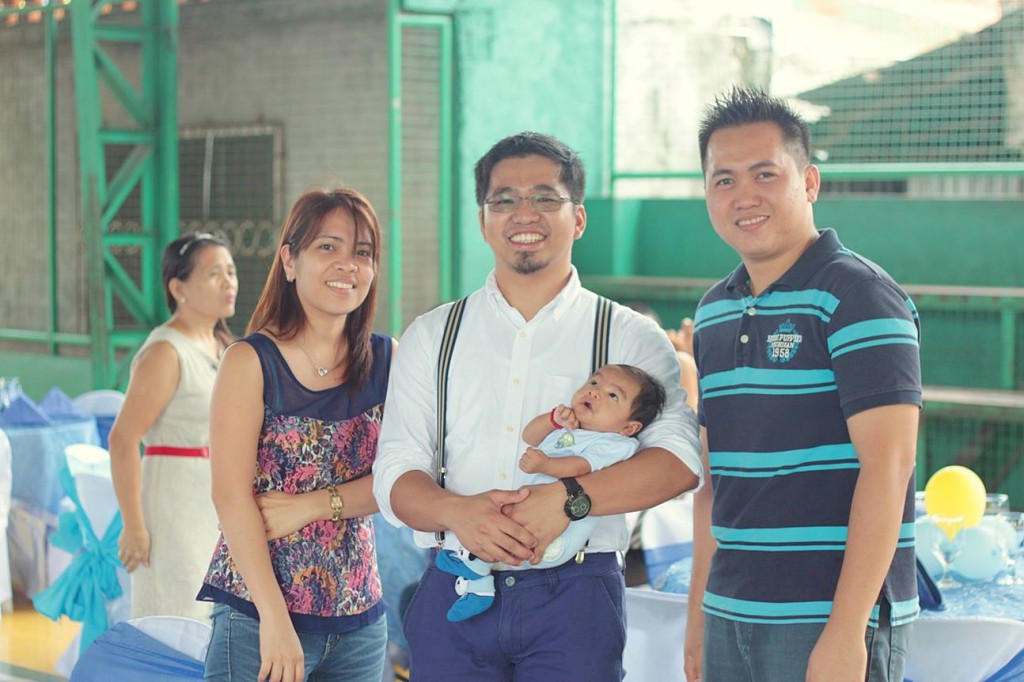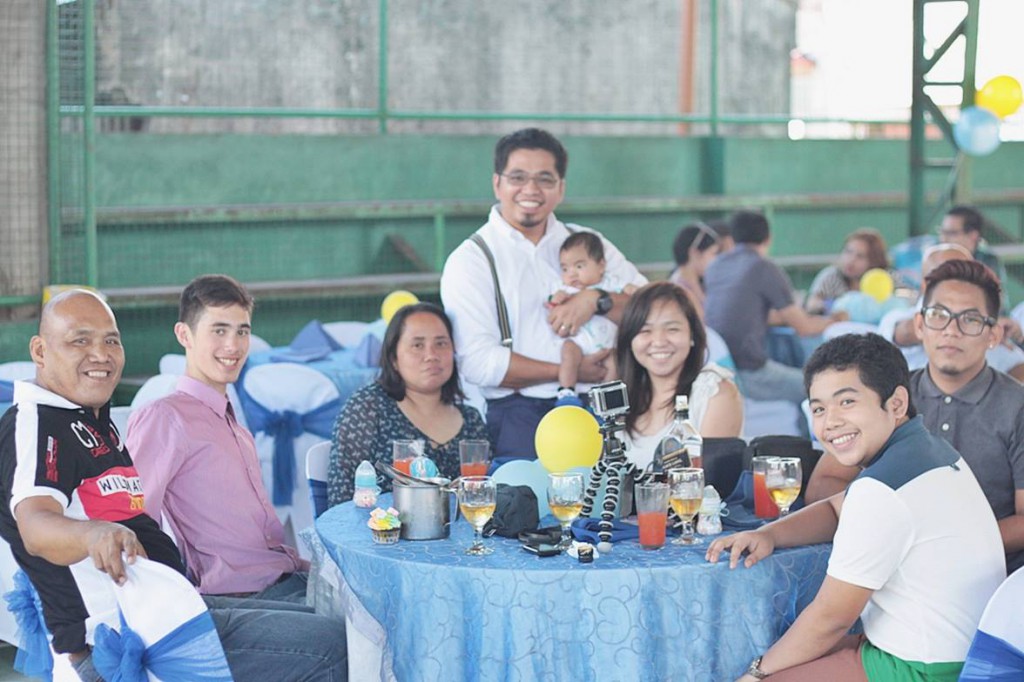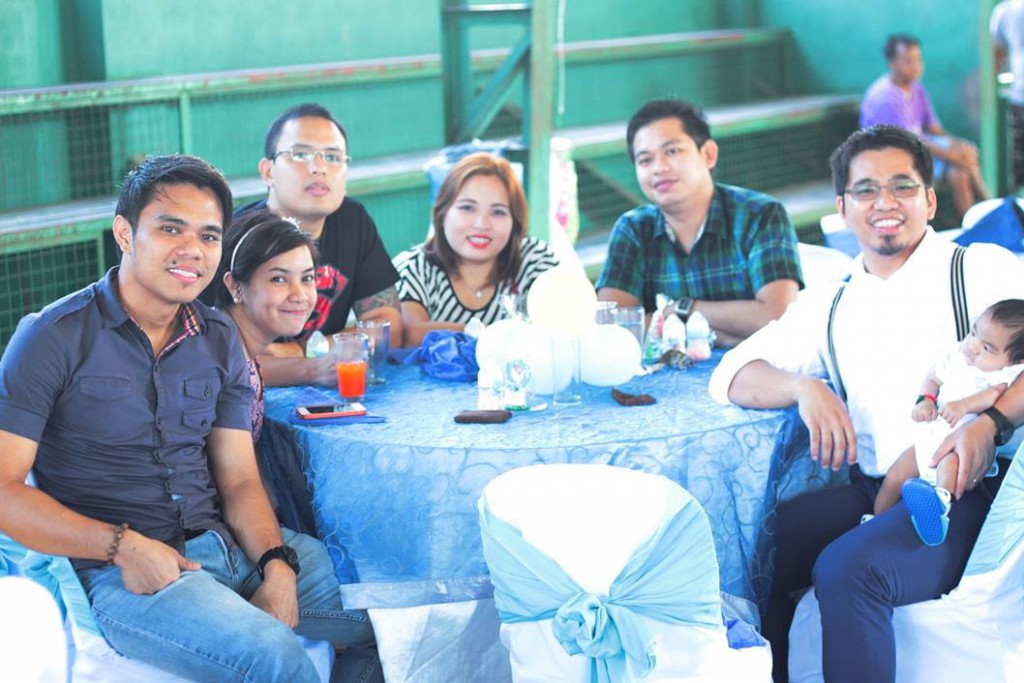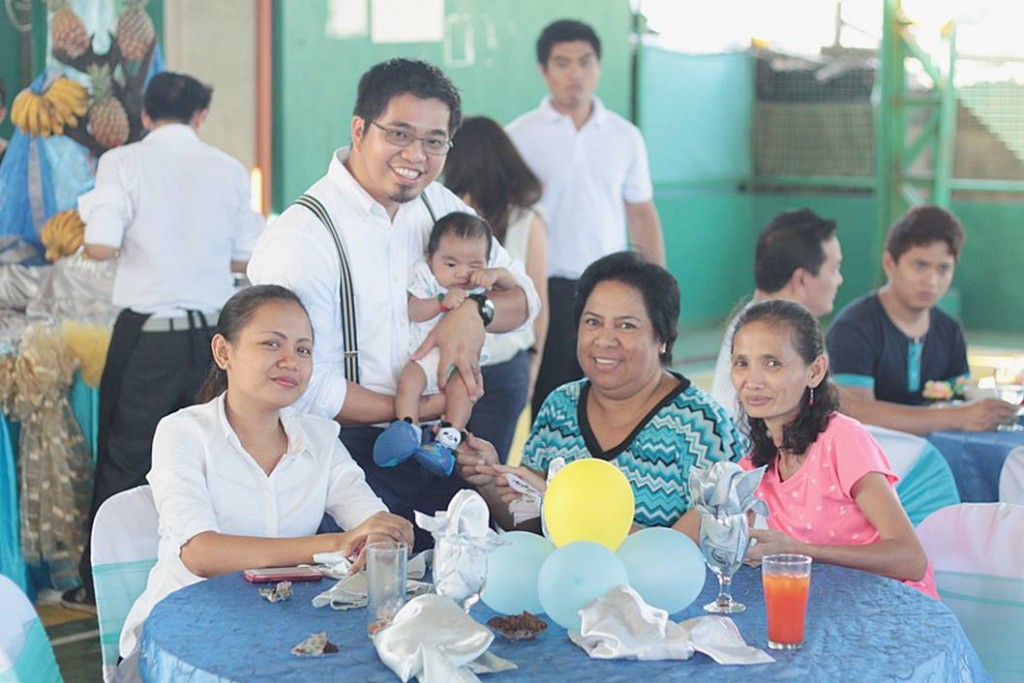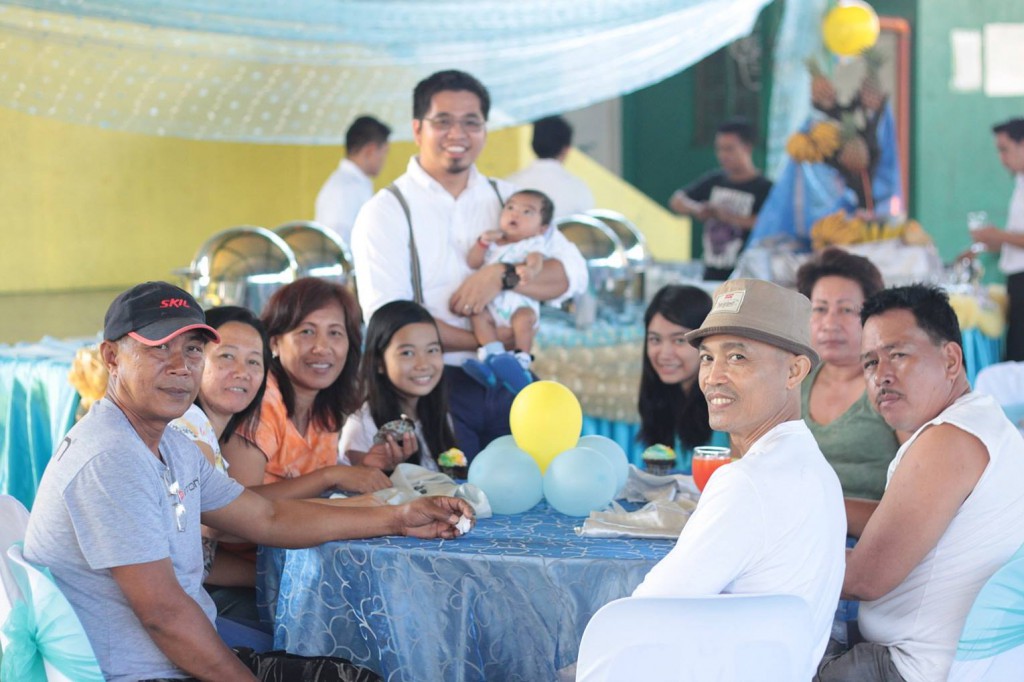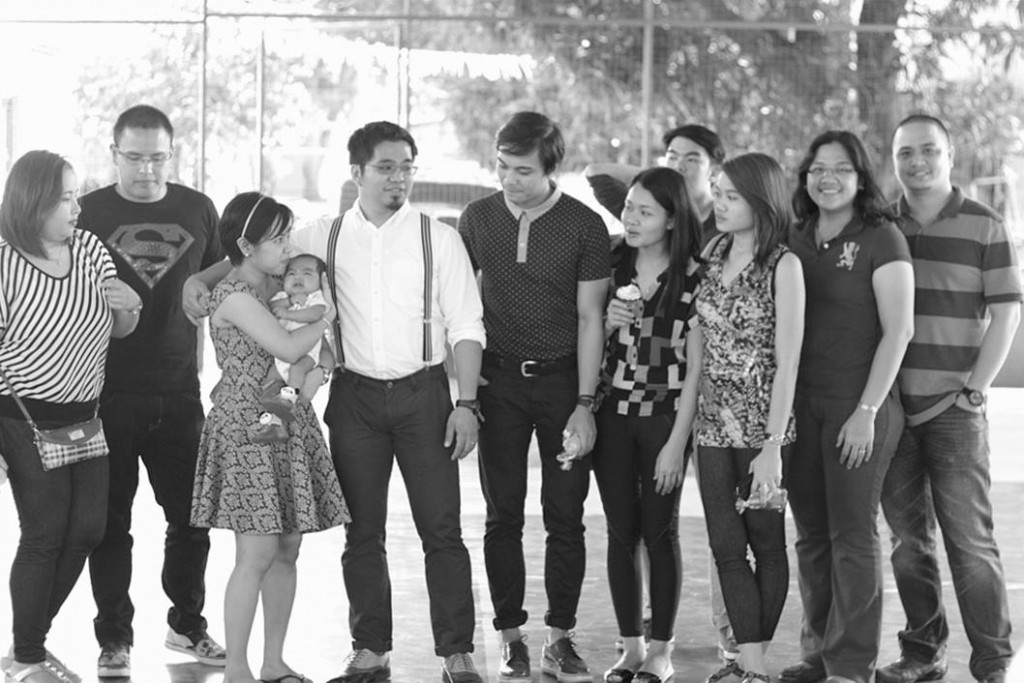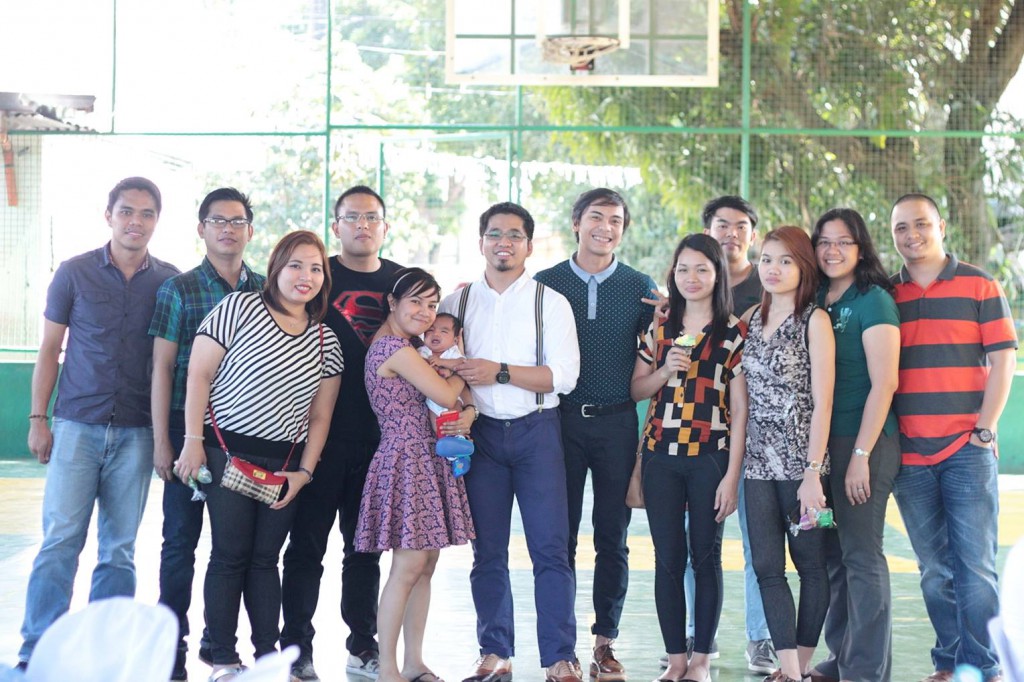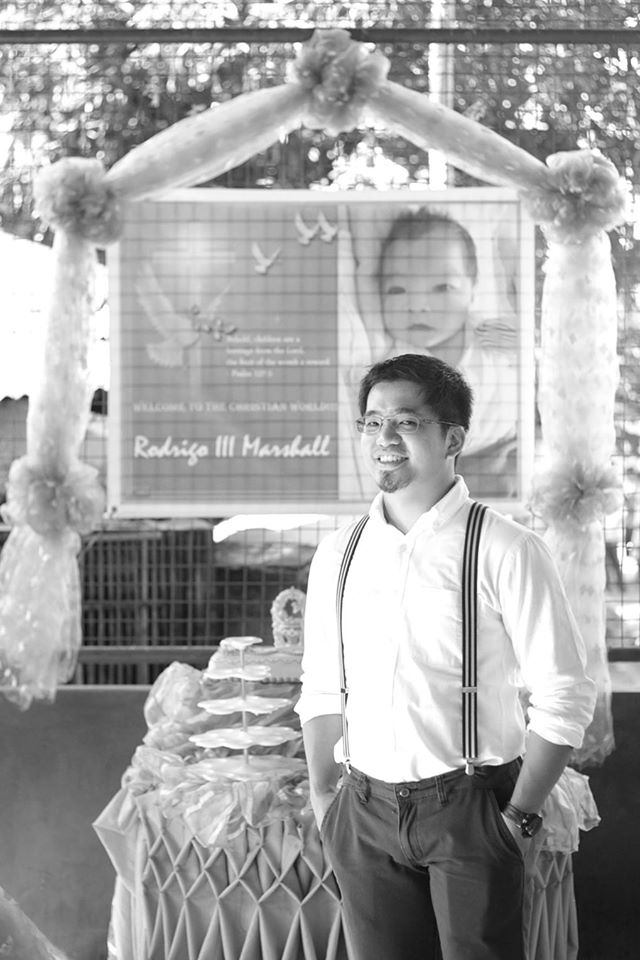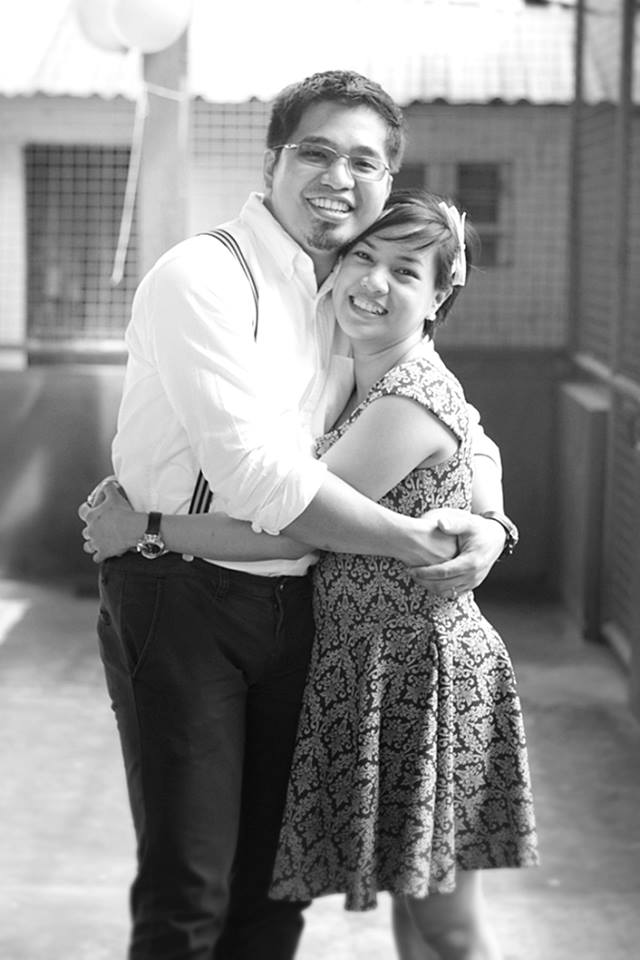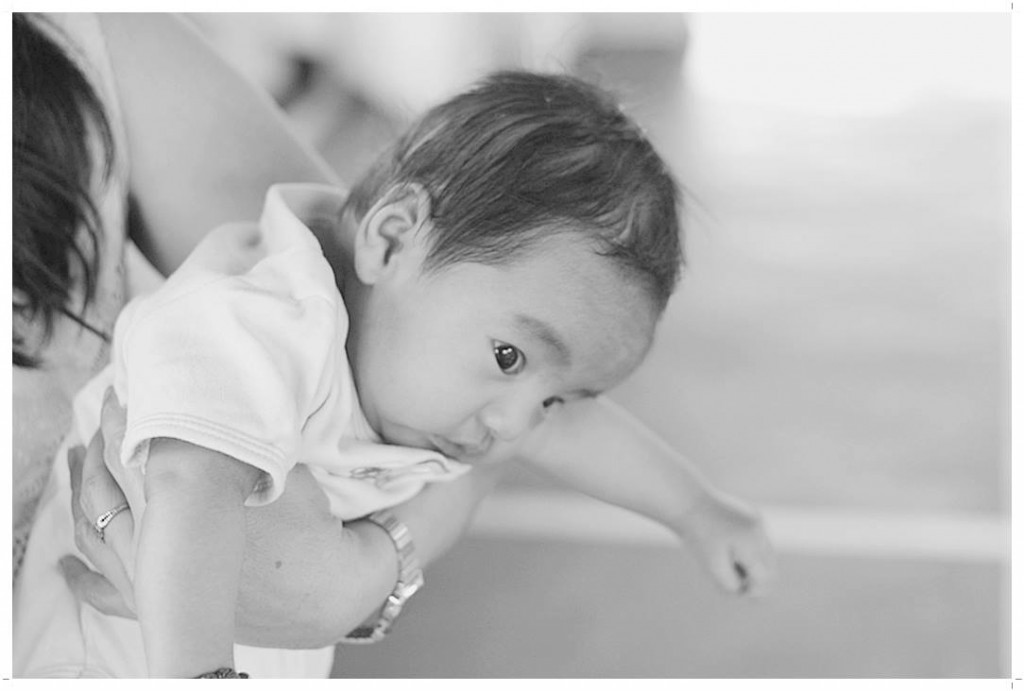 After the christening, we opened your gifts which were toys, clothes, and some other baby products. Welcome to the Christian World Marshall! 🙂