Tag: christmas
This will be our first Christmas here in Australia. As much as we want to celebrate Christmas back home (Philippines), our air ticket budget was already used up on our holiday last October.
Nevertheless, there's no reason not to celebrate this special occasion.
Speaking of budget, we wanted to have a  joyful yet not too expensive celebration. So this year, we decided to do some diys.
First is our Christmas wreath.
We used a round plastic and covered it with green felt paper. I still have quite a number of felt papers from doing Marshall's quiet book. So rather than keeping it in the storage, why not use it.
Here's Marshall helping me out. He actually felt the glue gun was hot so he was extra careful.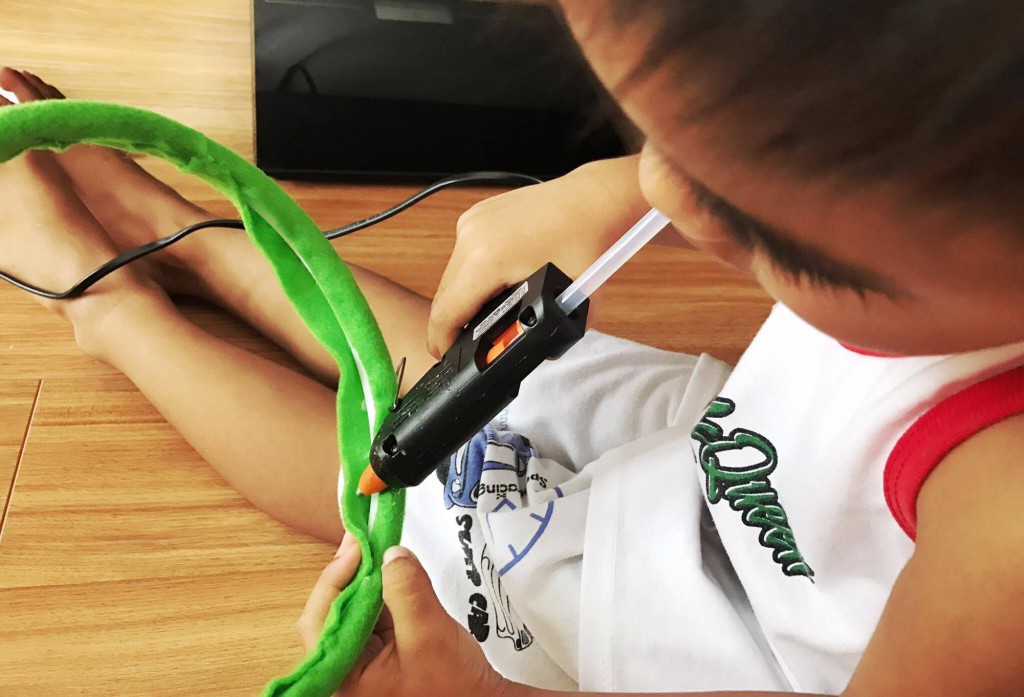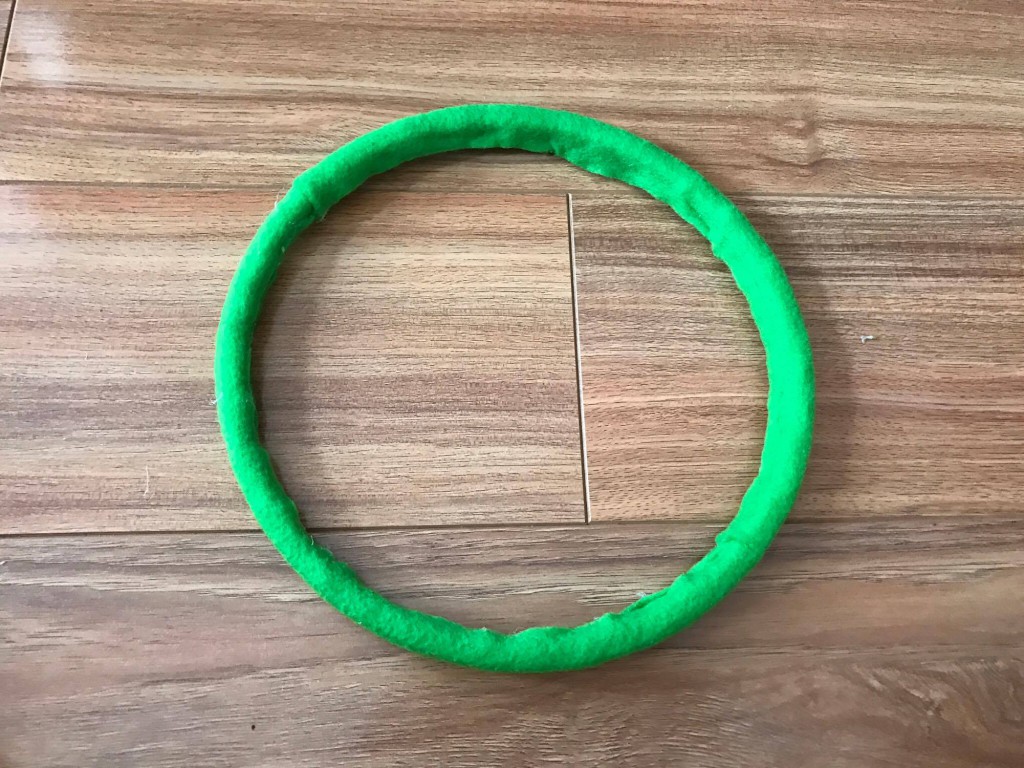 Here it is :))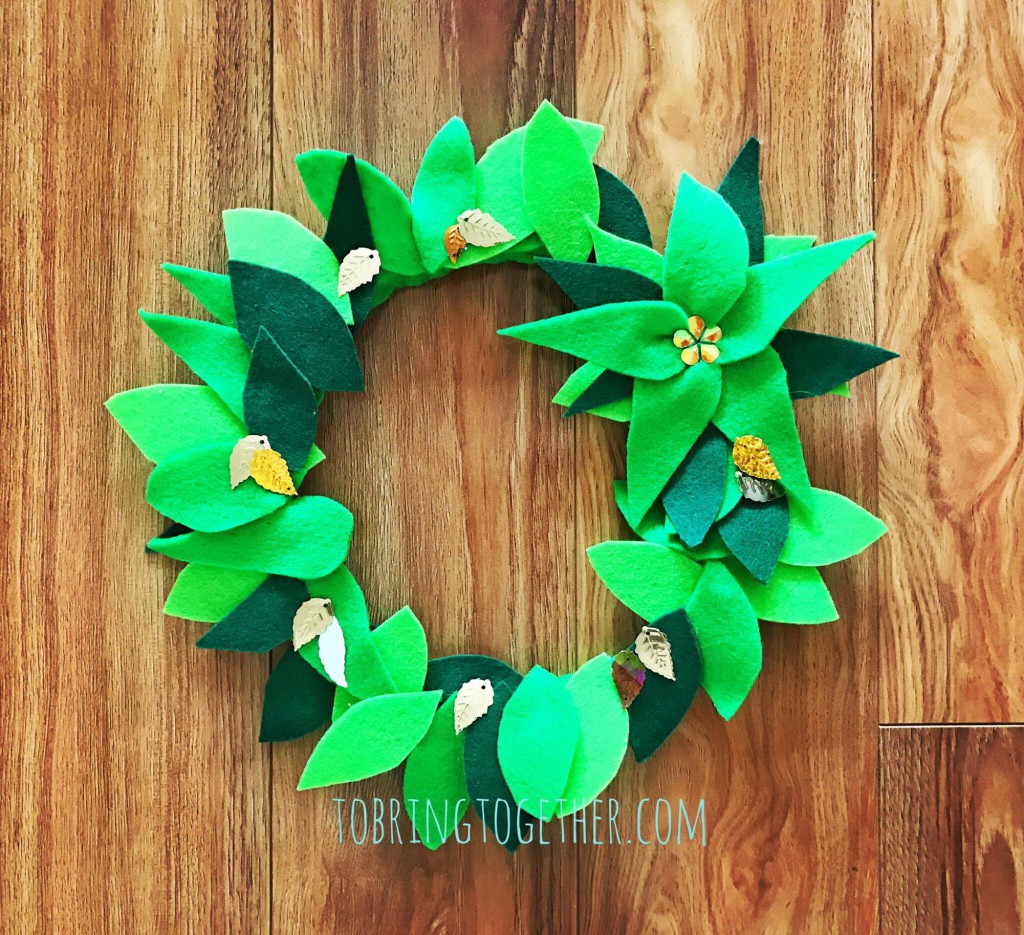 Christmas is a time for giving. "Sharing is caring" as he would always say. We want Marshall to practice the act of kindness so I asked him to help out with the packing of some chocolate goodies. Turns out he ate some of it. haha!
These are what's inside a goody. It's not much but it"s the thought that counts 😉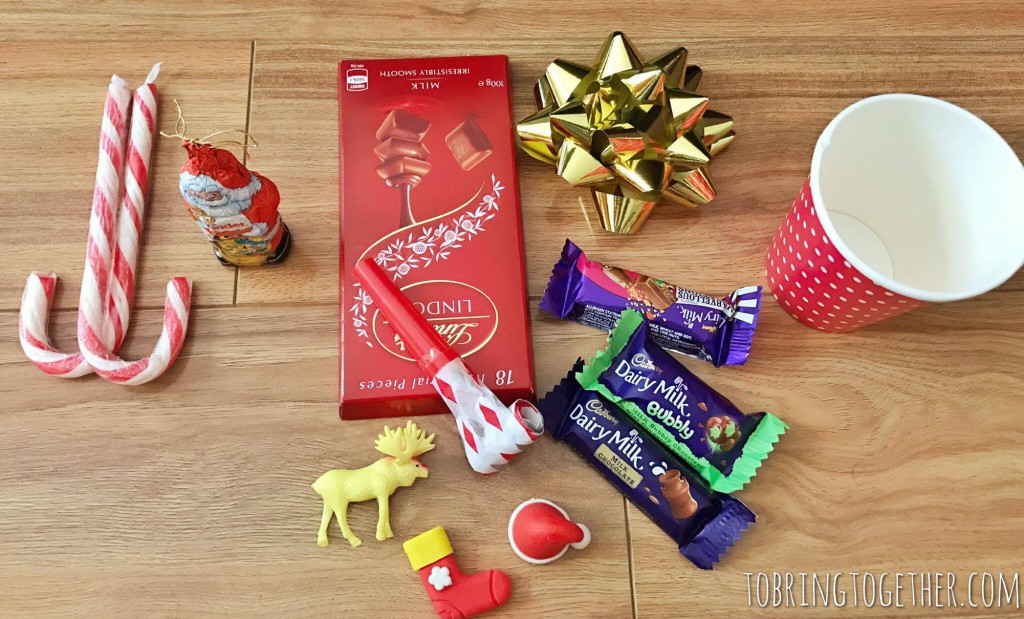 Made a few for Marshall's friends.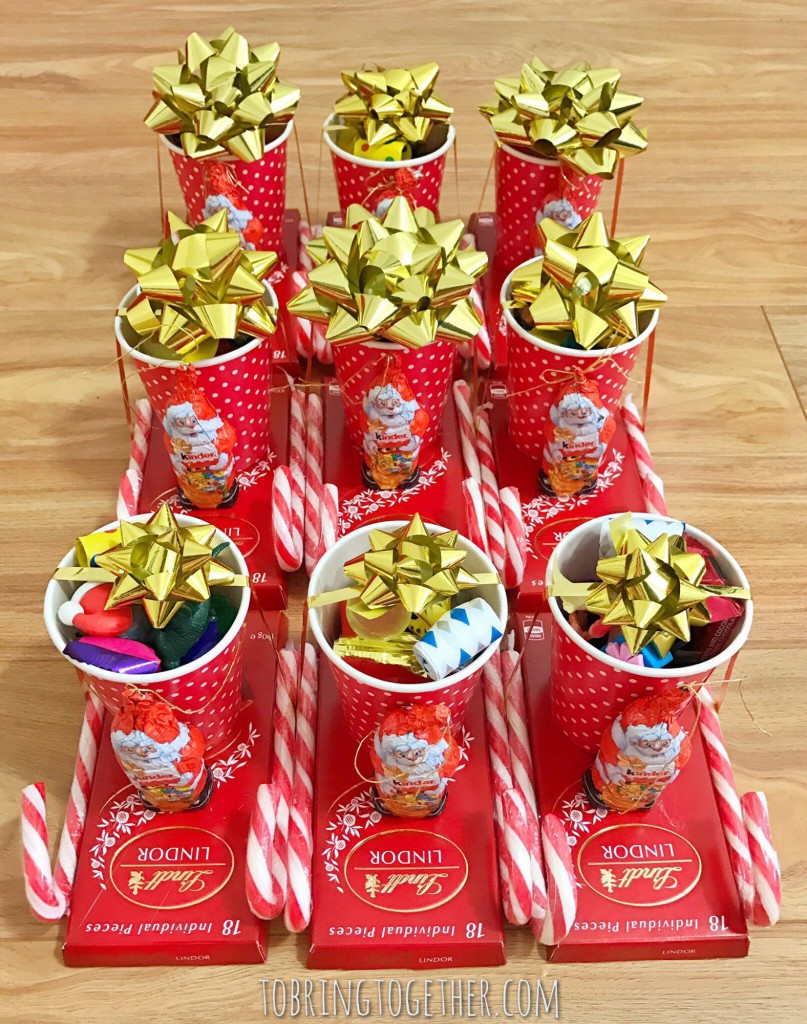 Dada and I also decided to give a little something for our cenacle family as a gratitude for welcoming us in their group.
We bought some candles and we customized the designs.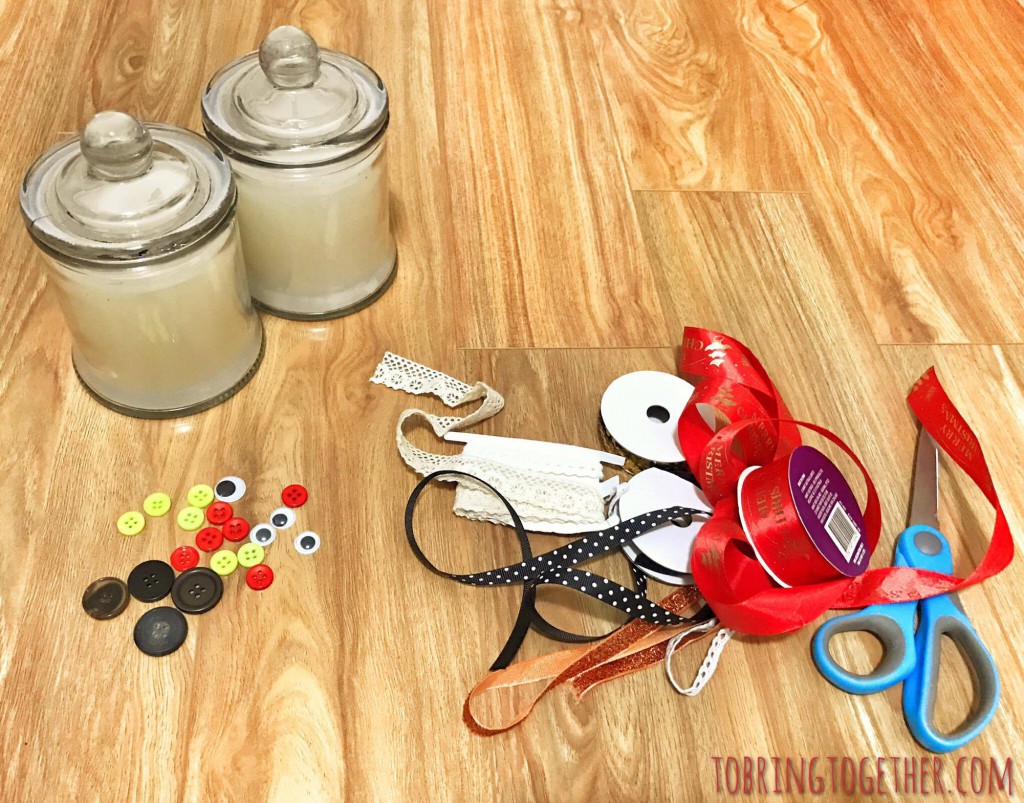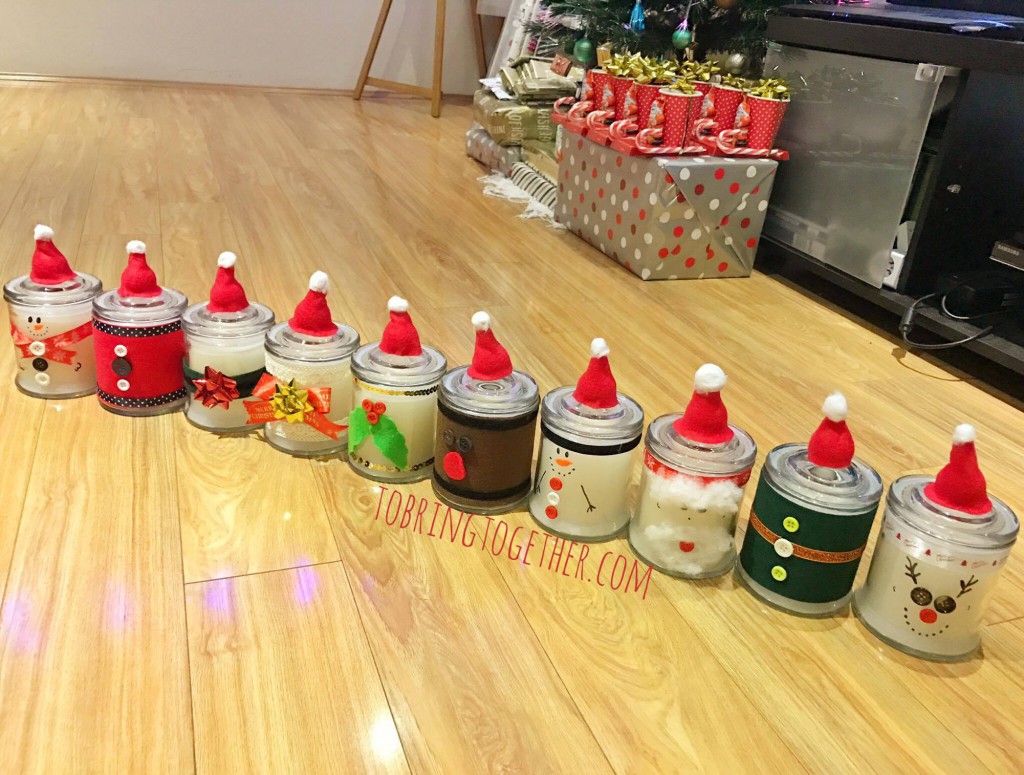 A closer look to each design..
And here's a video of us setting up our Christmas tree 😉

As for Marshall's gift, we didn't plan anything big, just like the previous years. We don't want him to grow up being used to receiving splendor gifts from us. We want to teach him the value of frugality and contentment on little things. So this year, dada and I decided to recycle his eggs surprise for his Christmas gift.
We placed some small toys which are also not that expensive but he'd most likely be surprise when he sees these.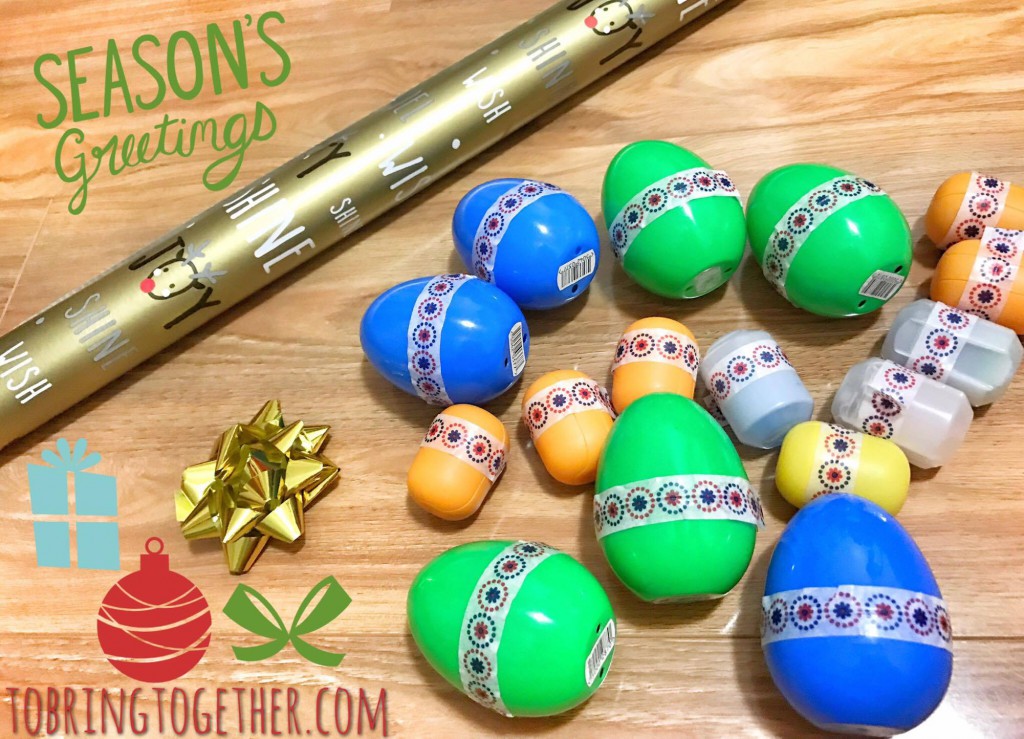 Not to mention, we added some twist on its packaging. hihi!
Can't wait to see what's his reaction! haha! labyu! 😉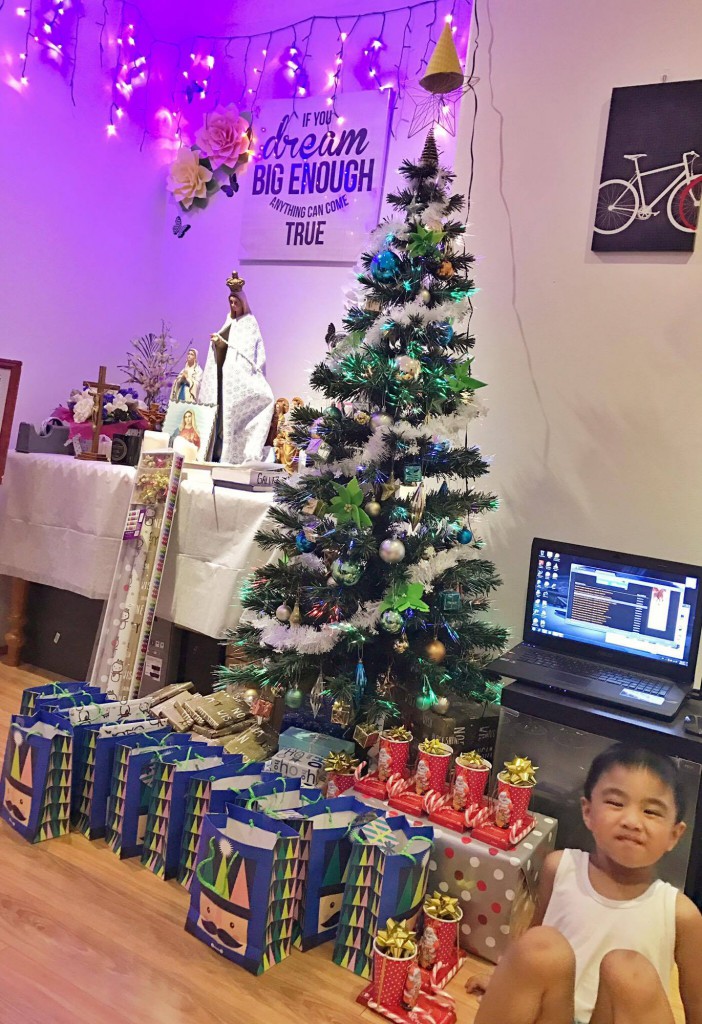 Have a Joyful Christmas and a Blessed 2017 from our family to yours! :))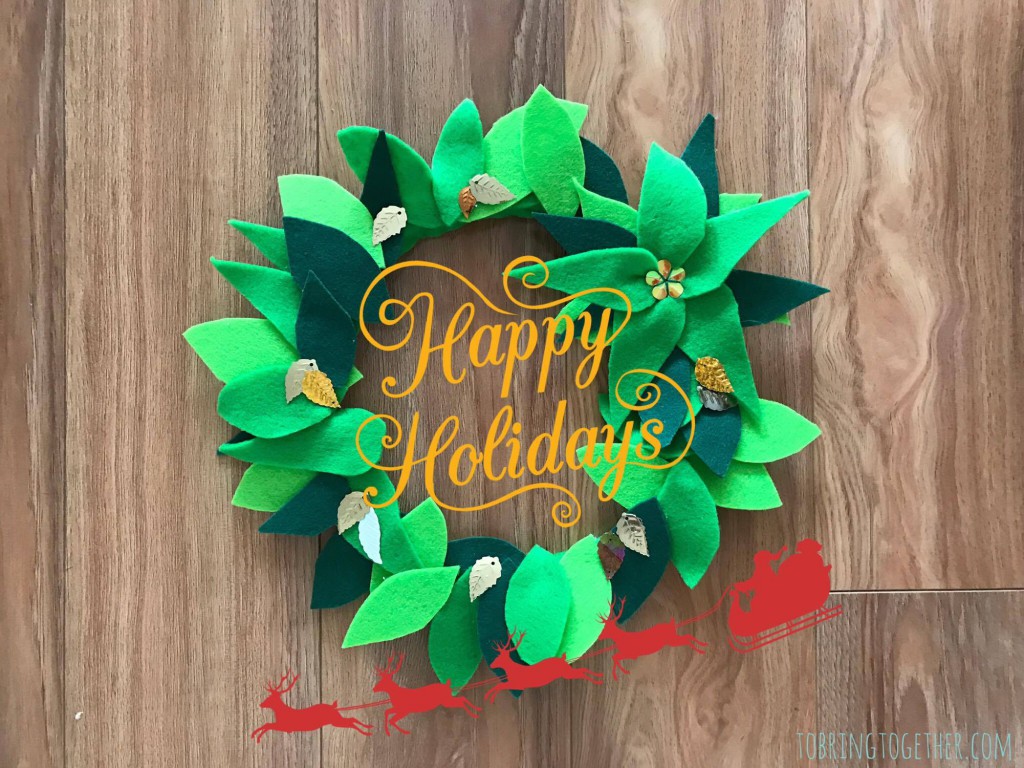 December 28, 2013
After more than a month, Dada and I decided for you to be baptized.
We did not print the invitations. Instead sent these through email and facebook. hehe.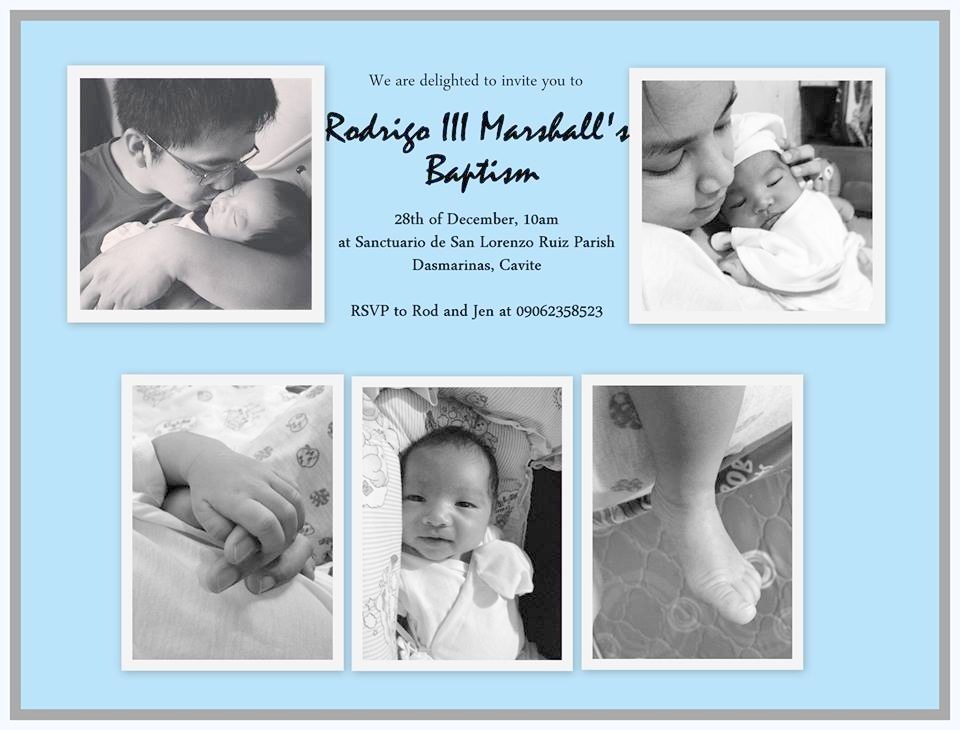 Remember! These are the lists of your Ninongs and Ninangs! 🙂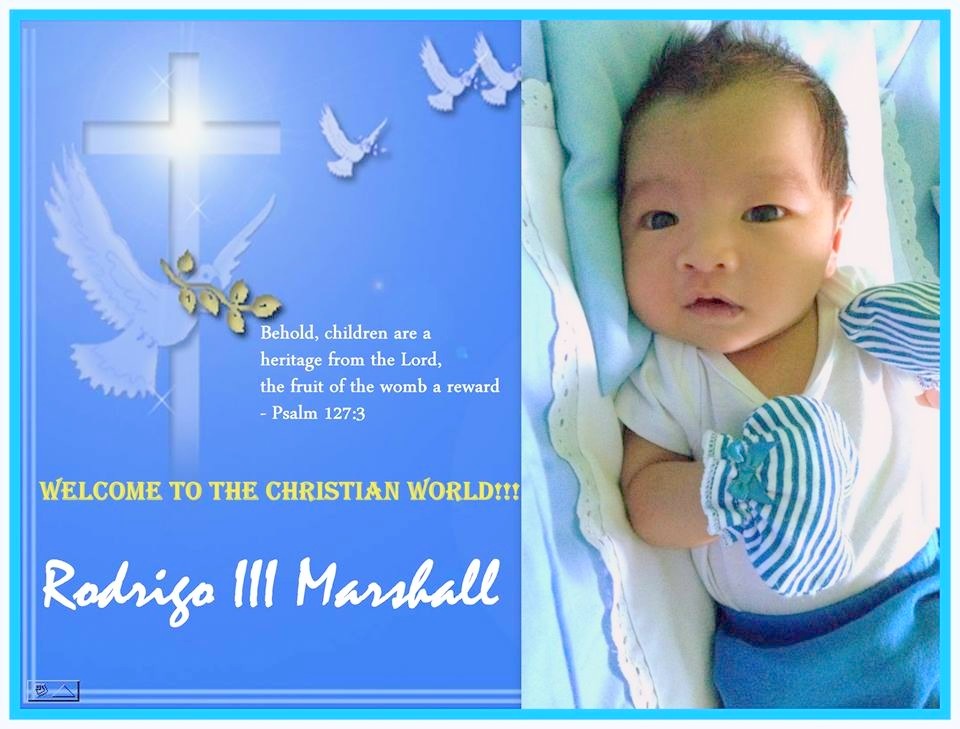 The church is San Lorenzo Ruiz Parish, in Summerwind Village, Dasmariñas, Cavite.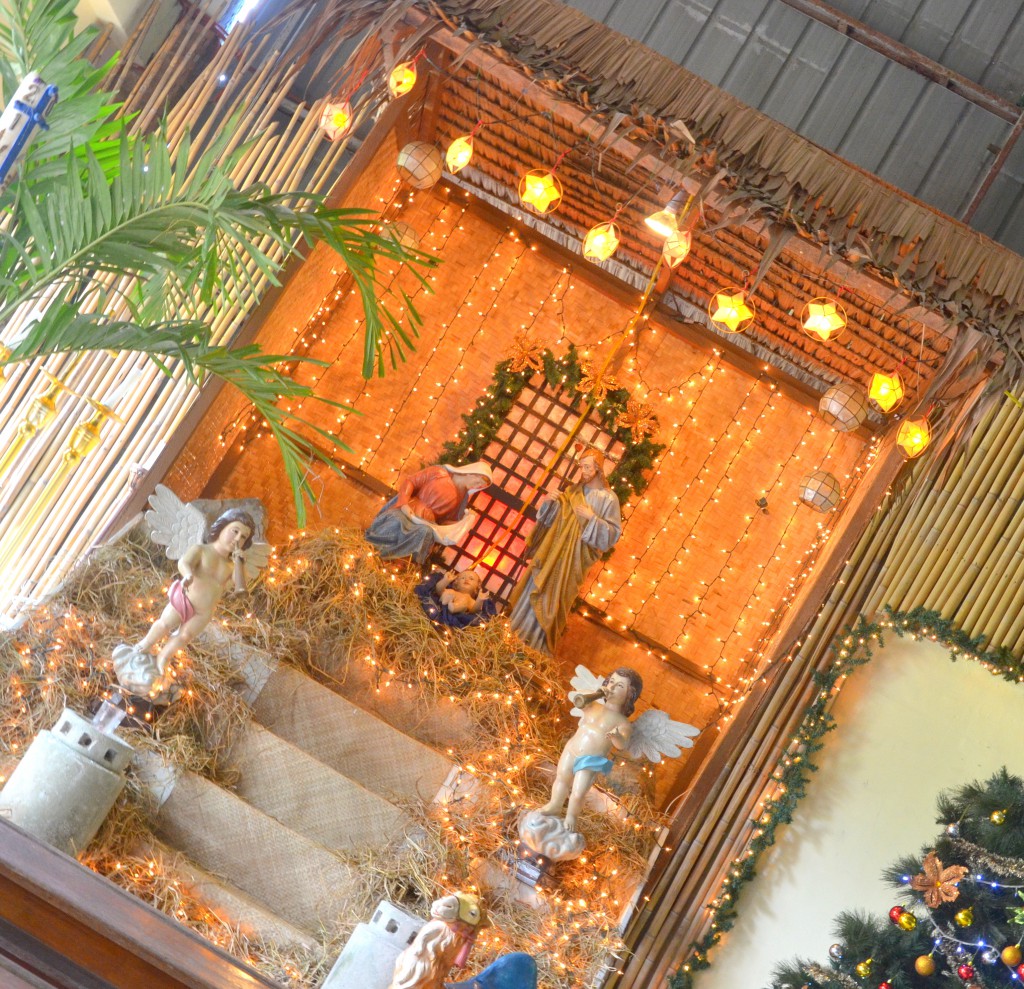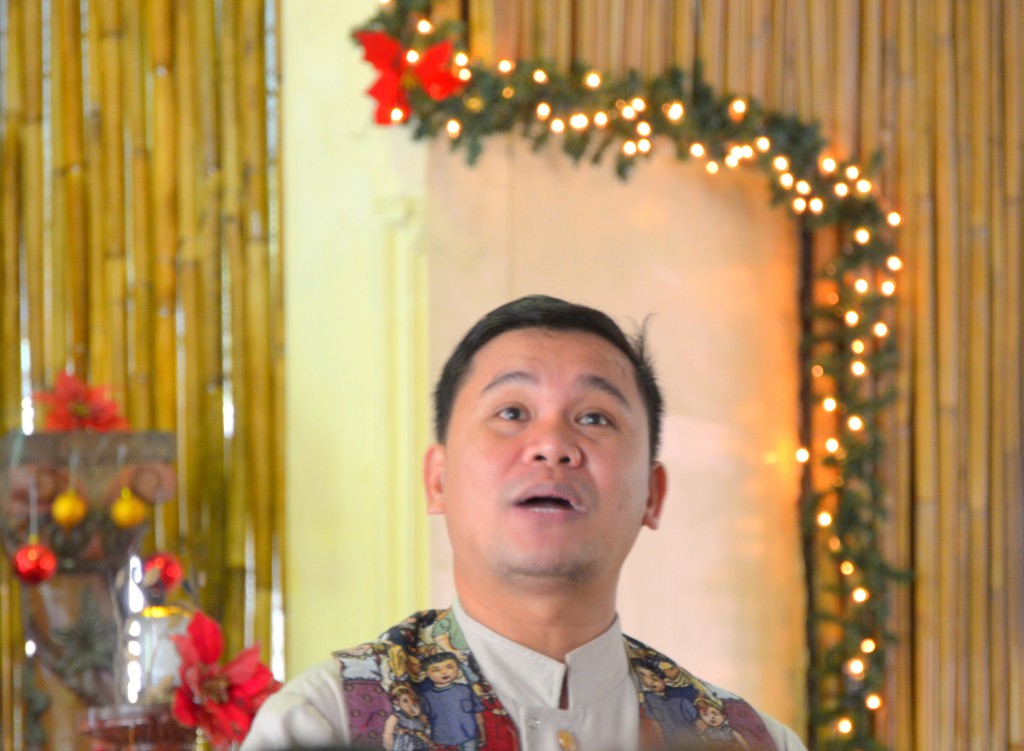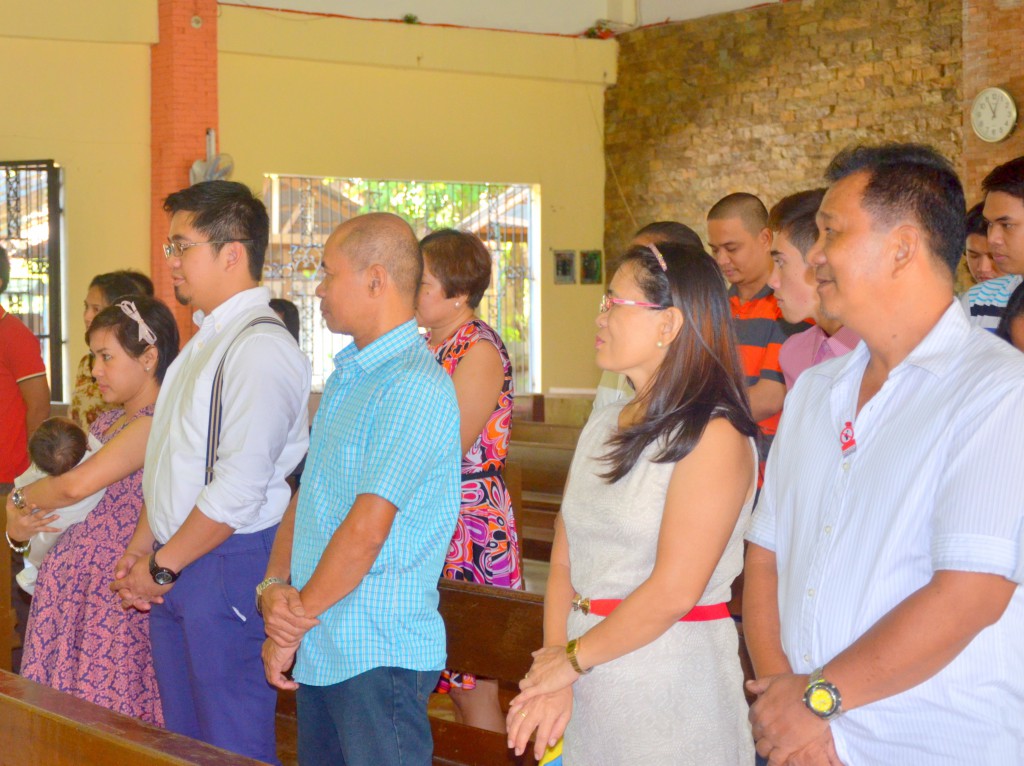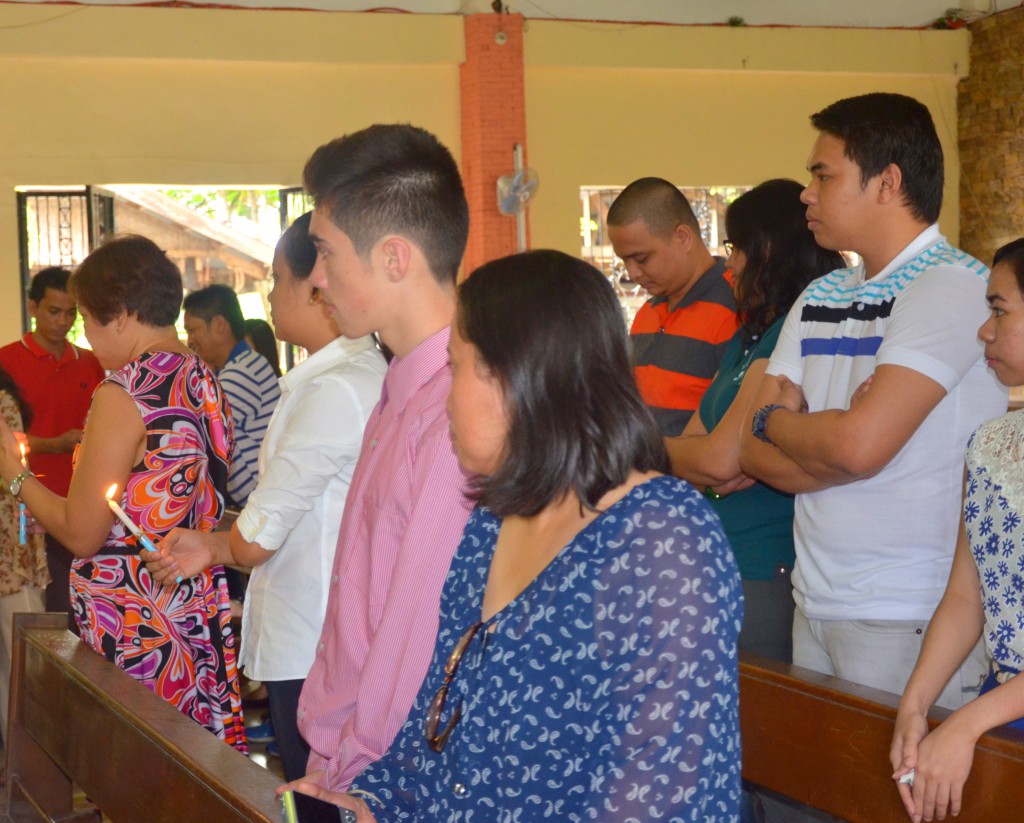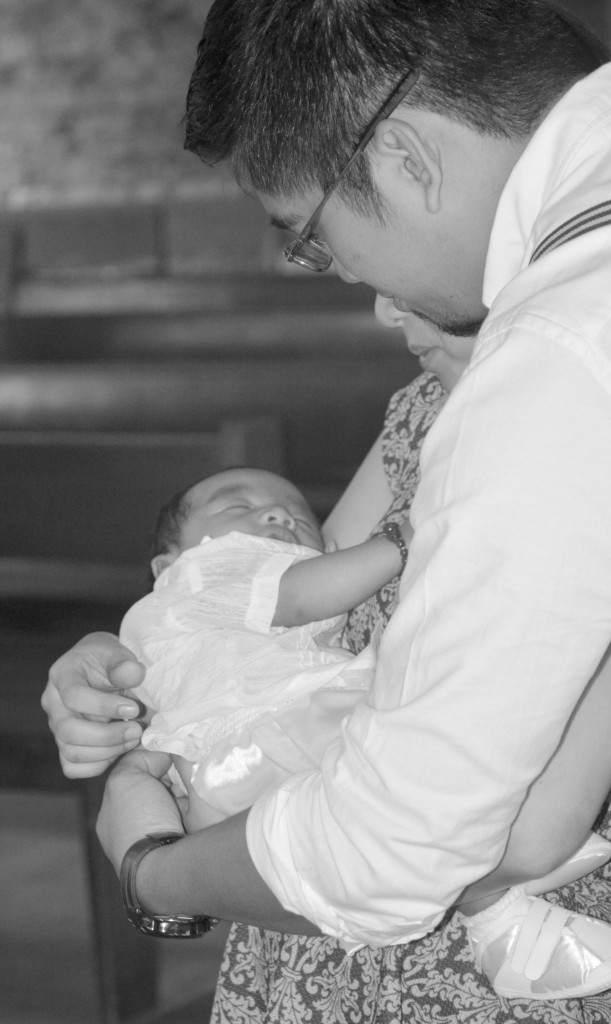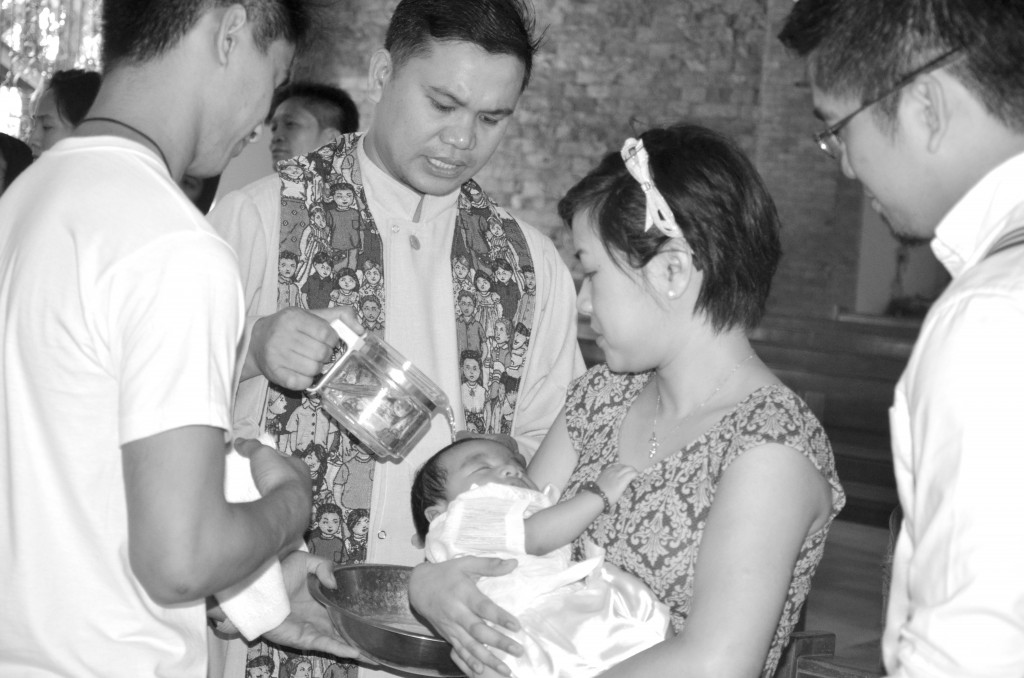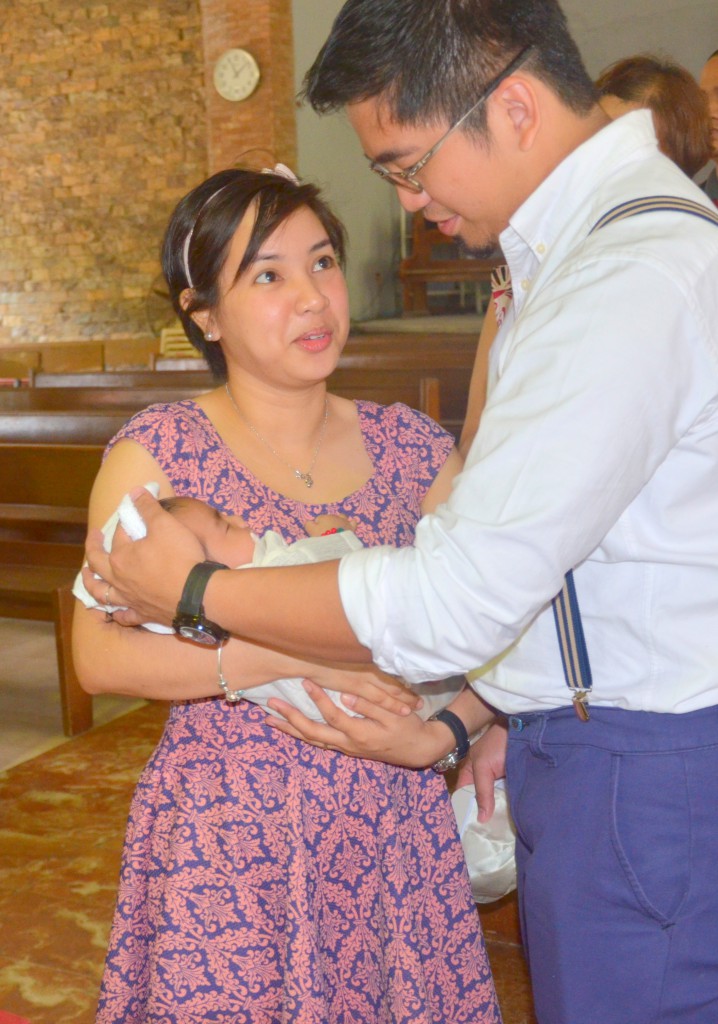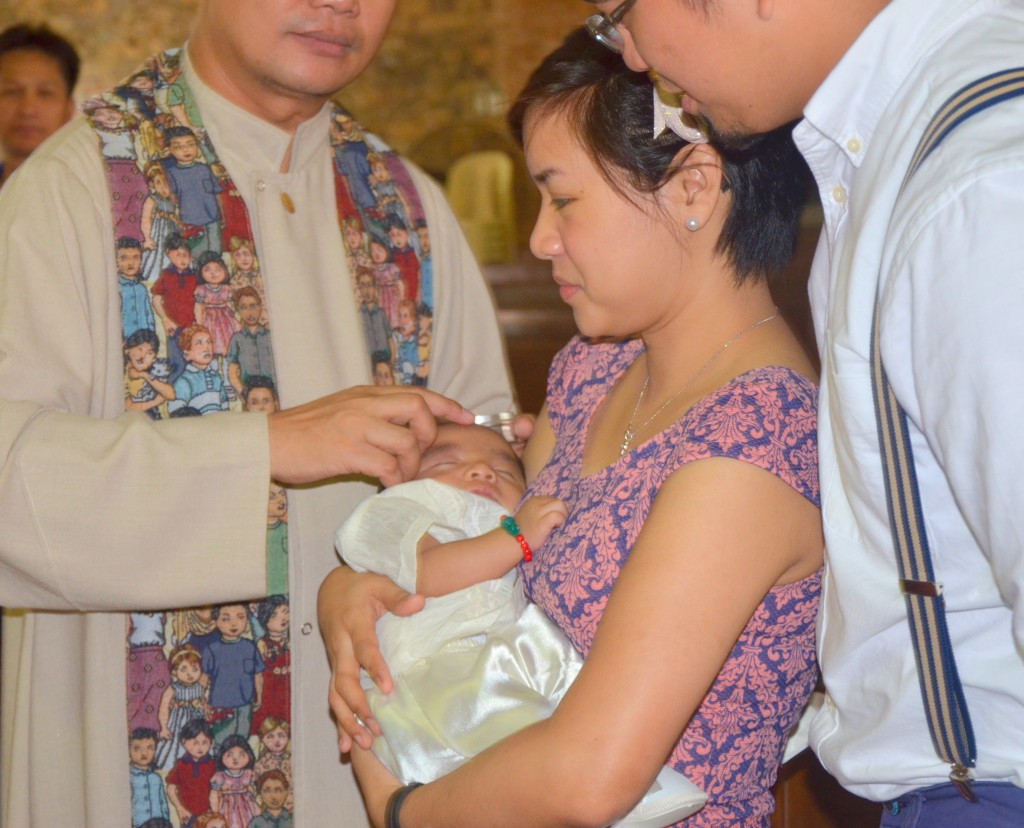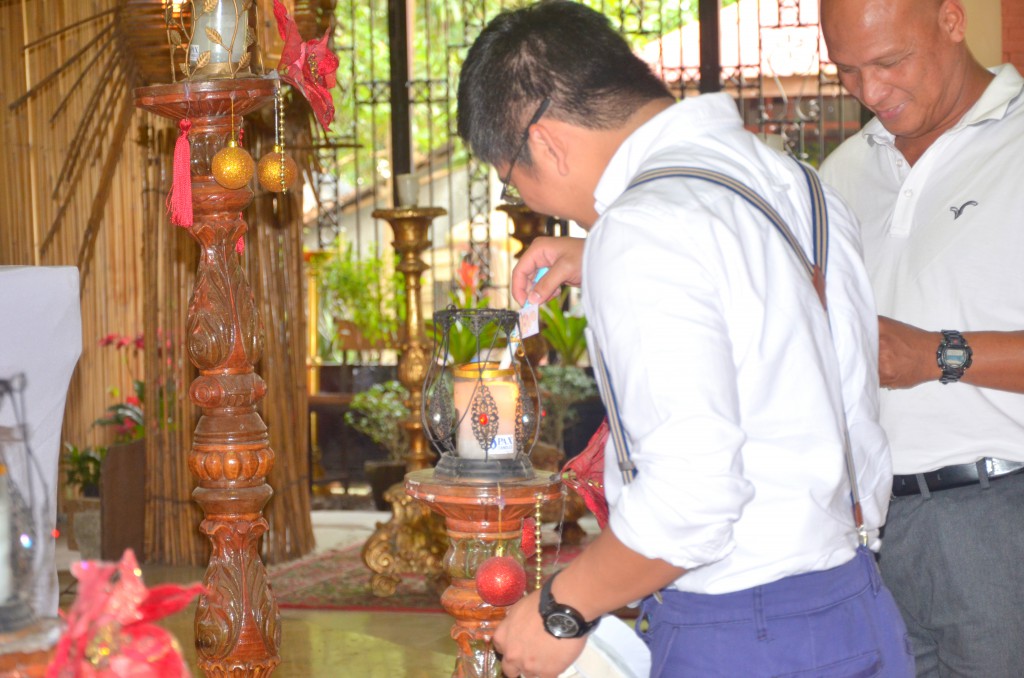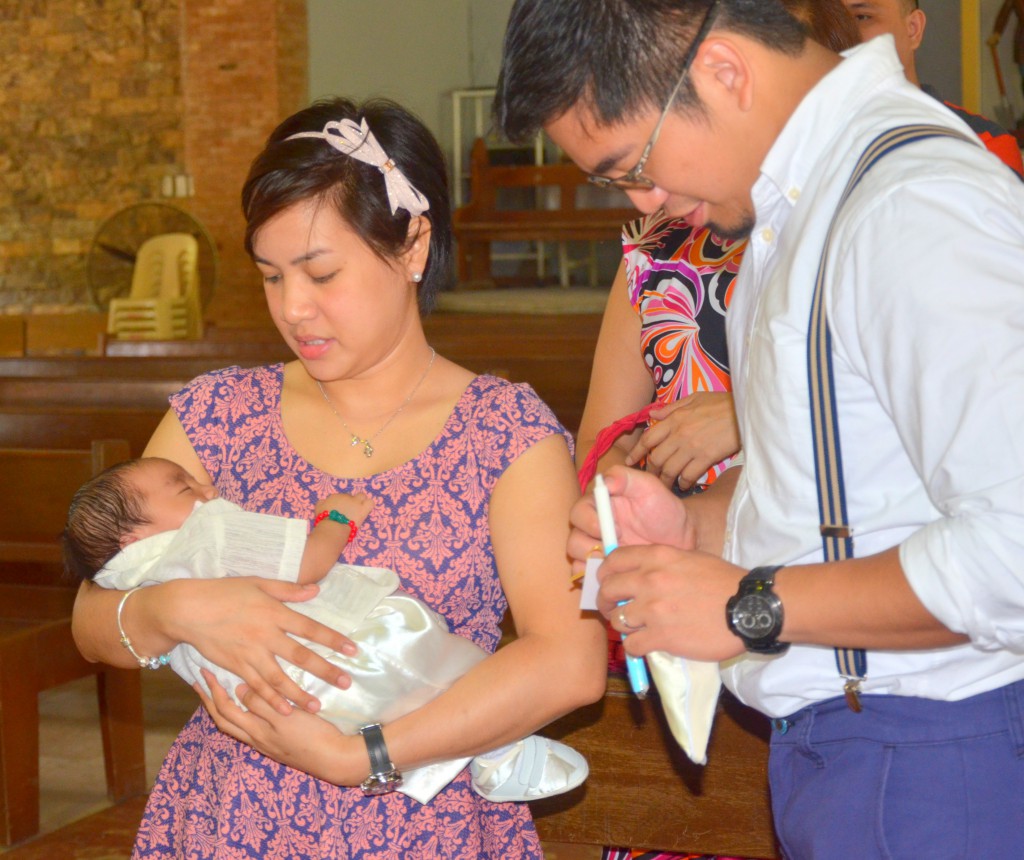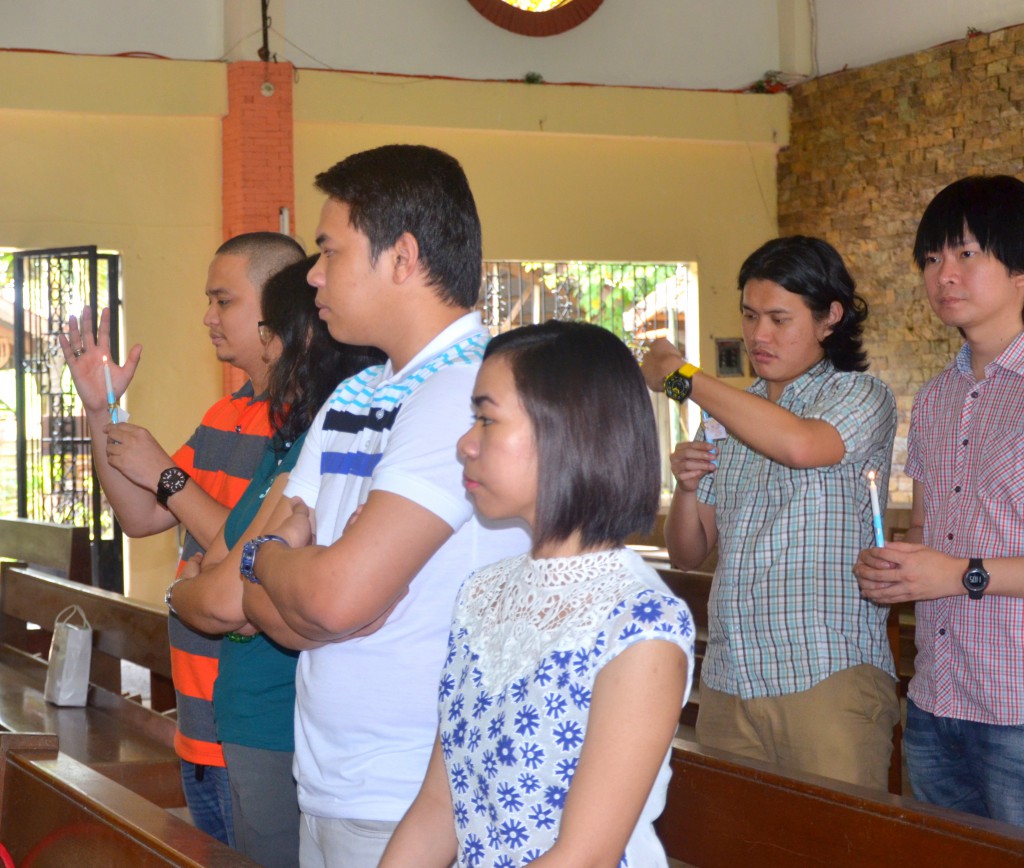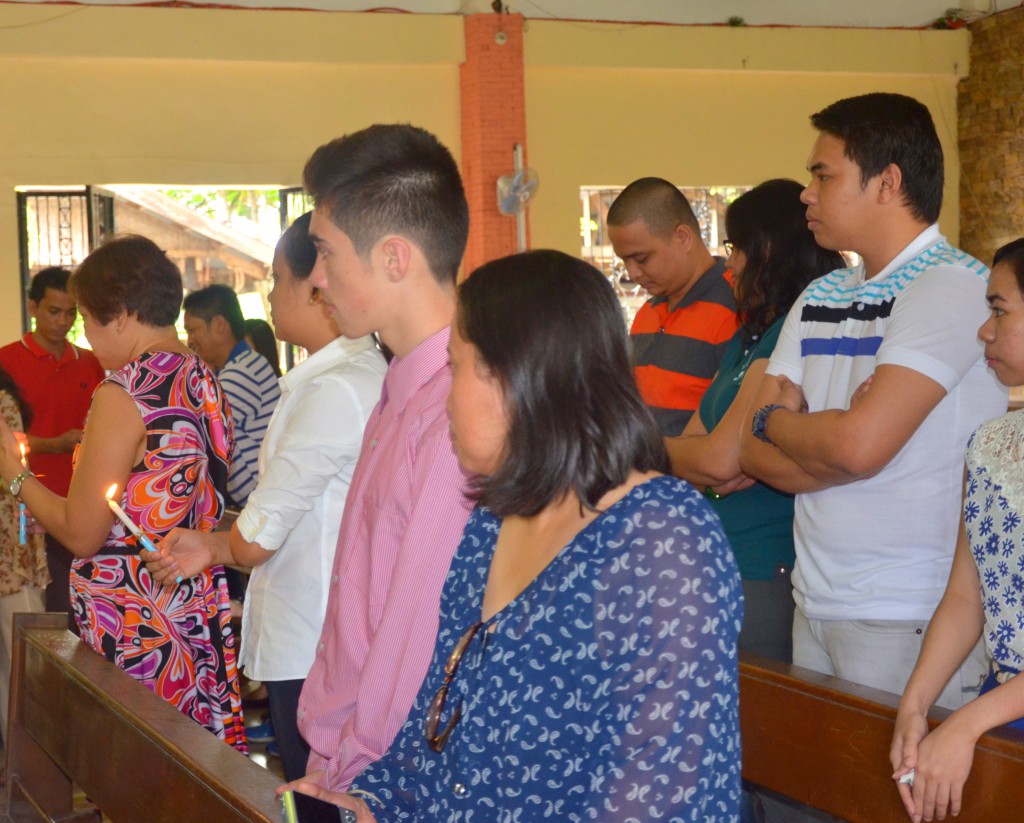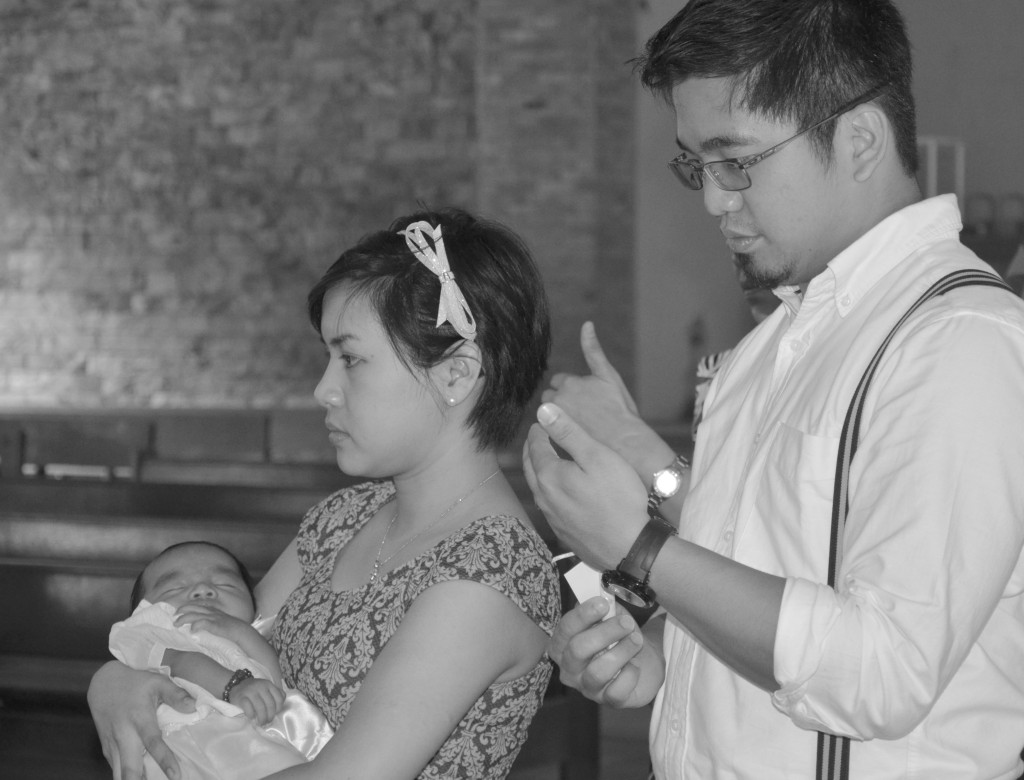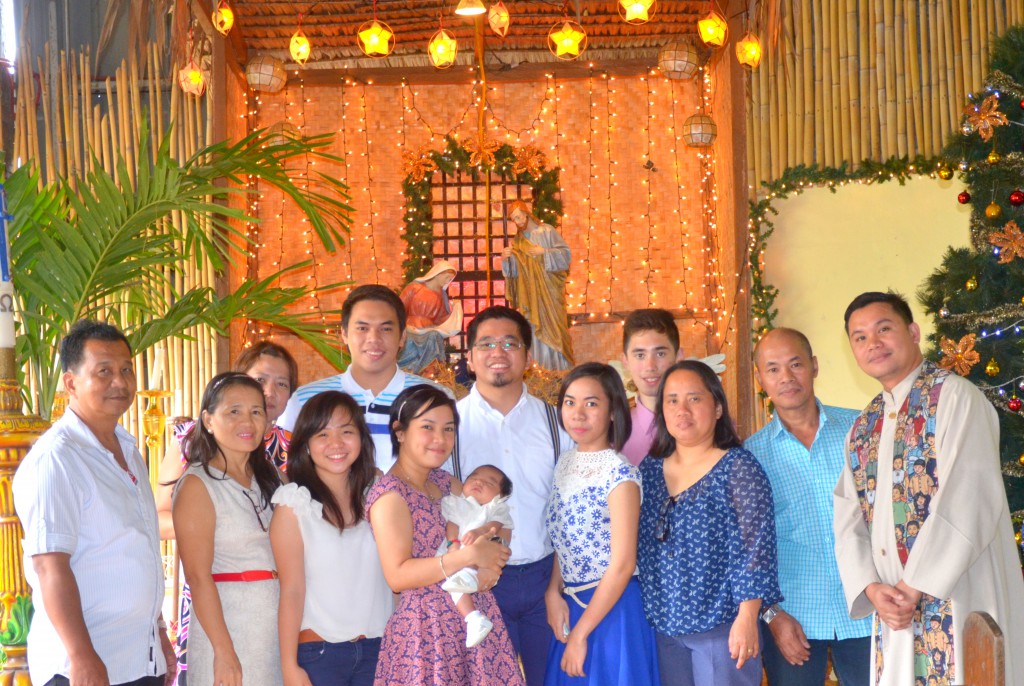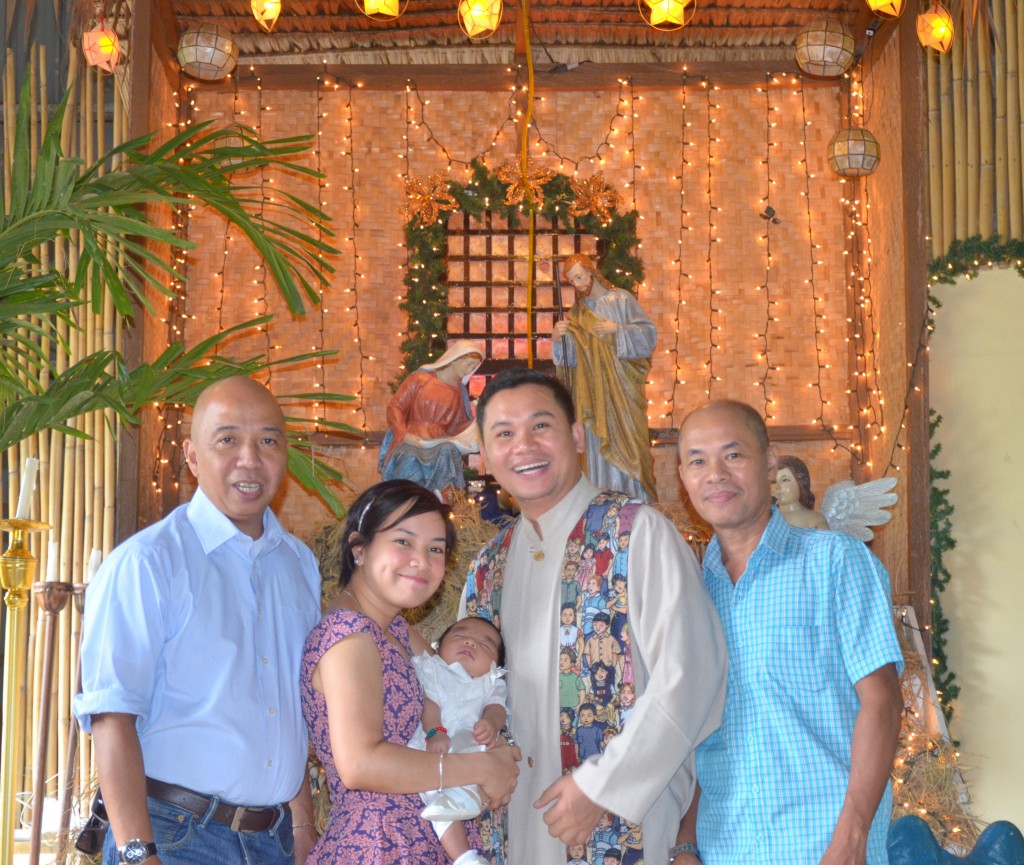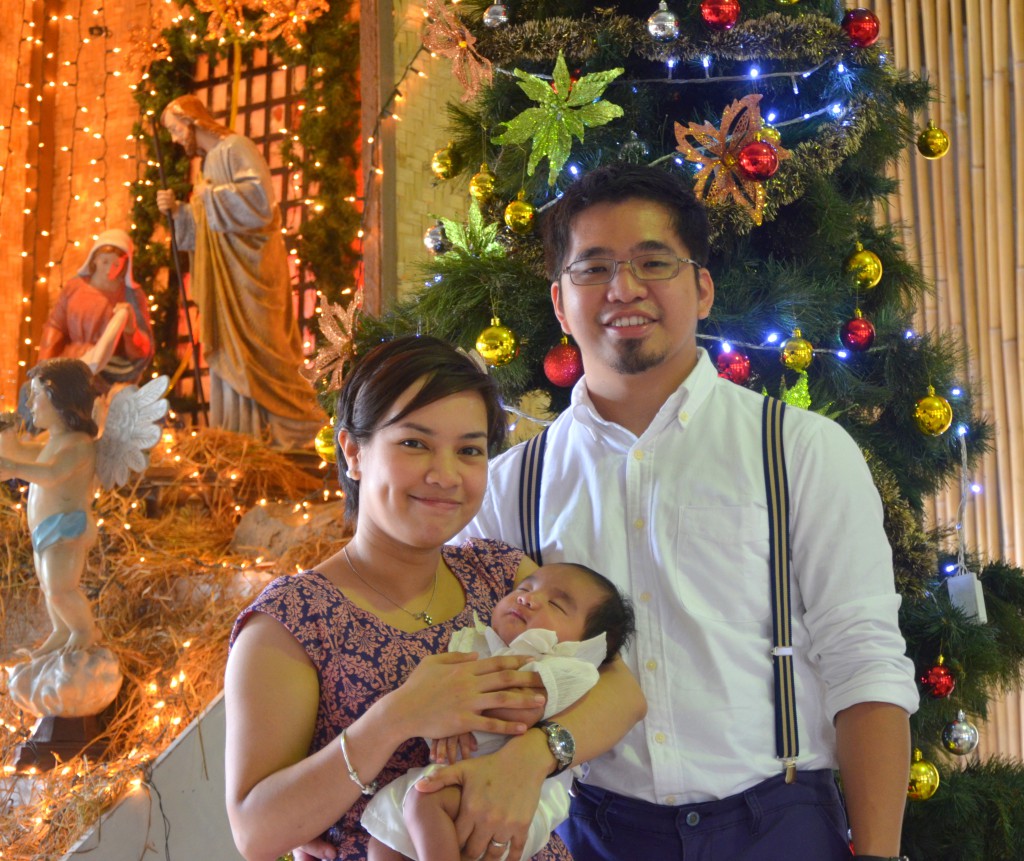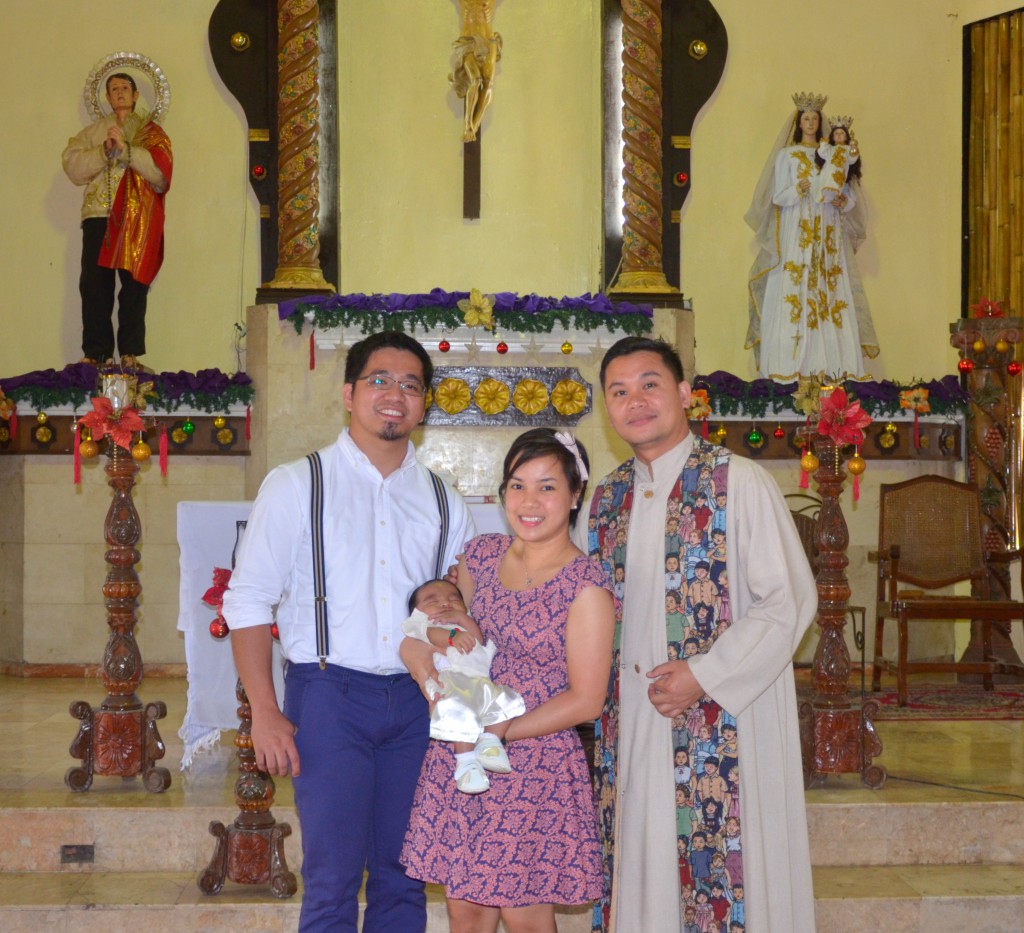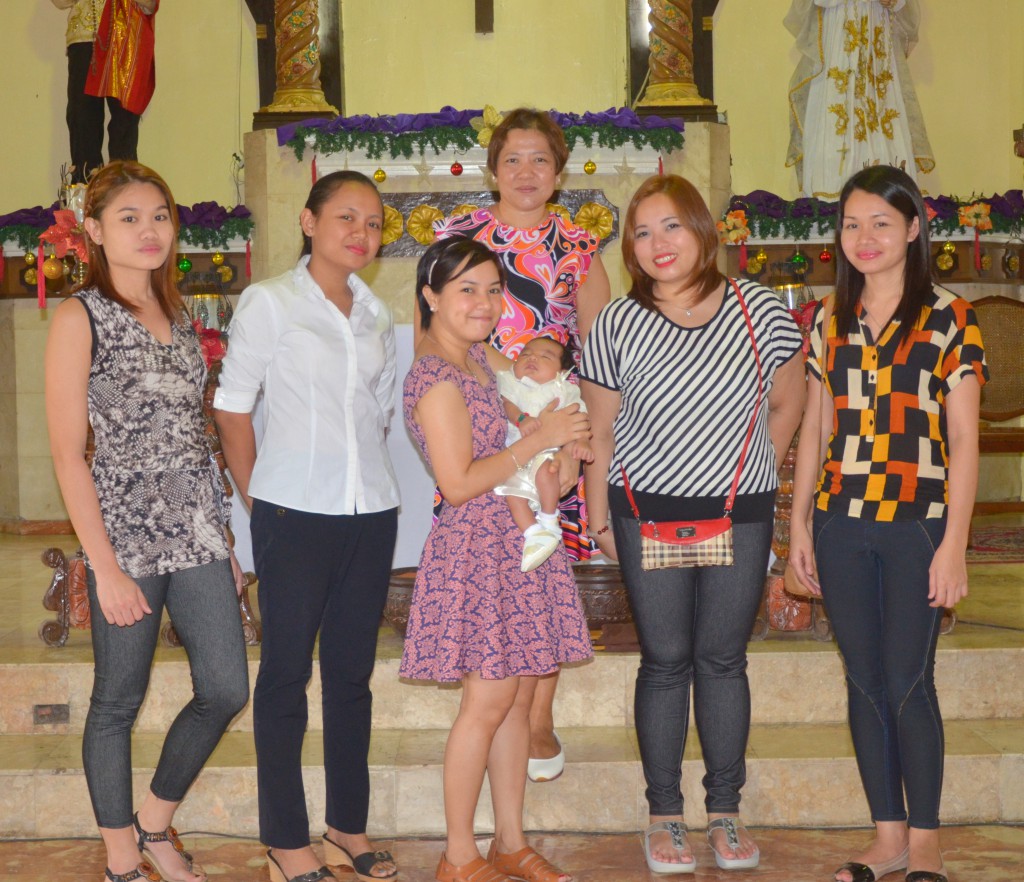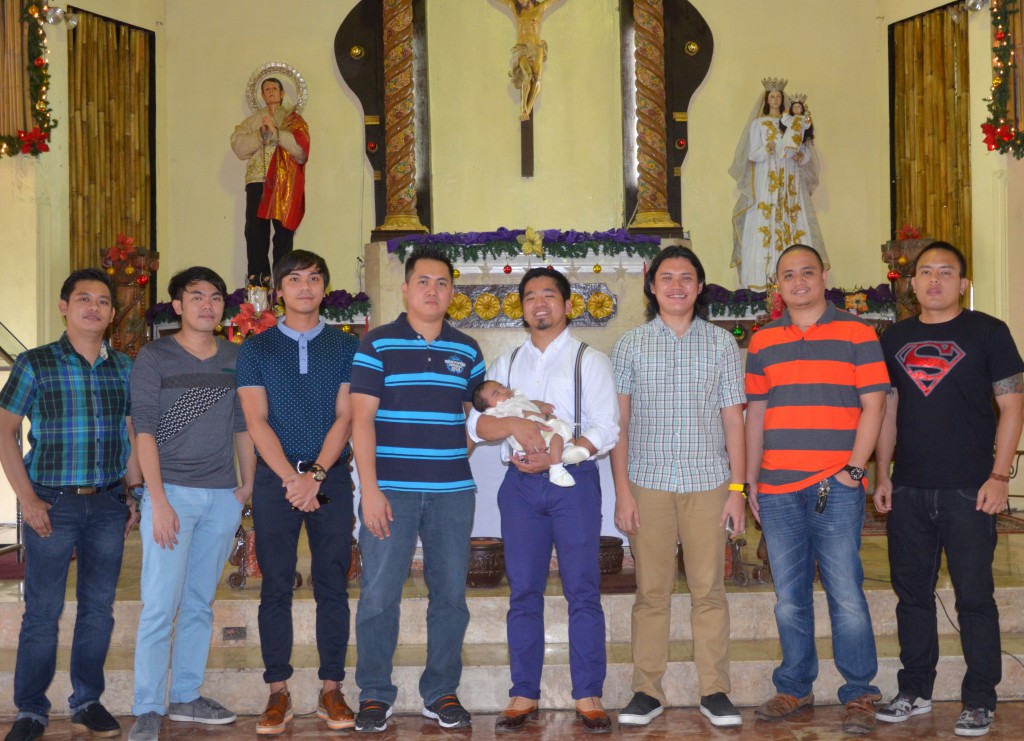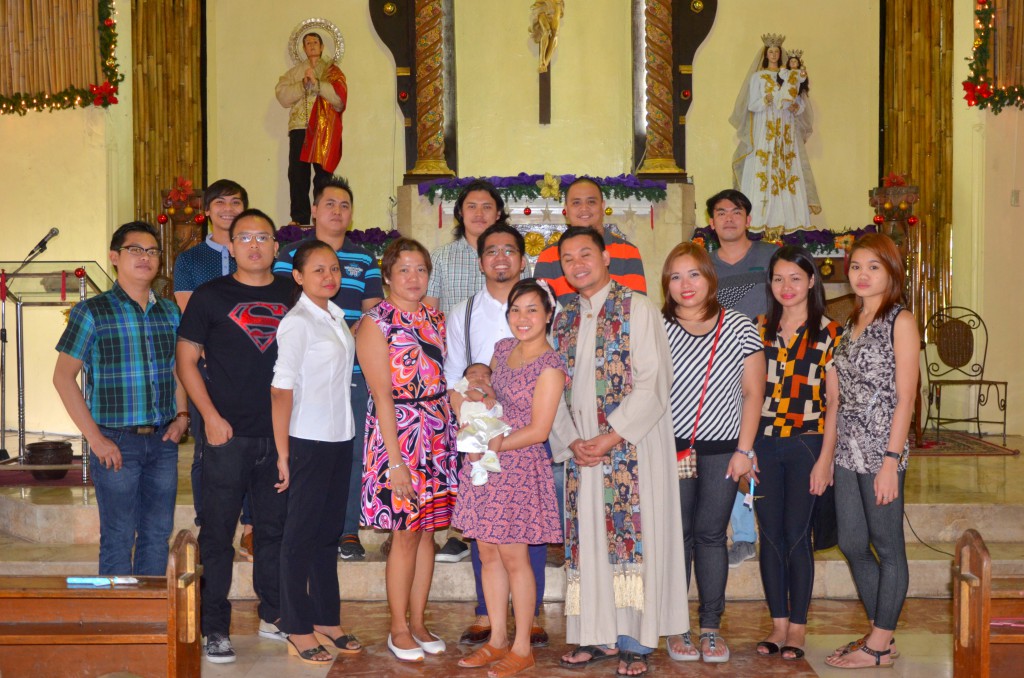 After the solemn baptismal, we went straight to the reception. Guess where?
A basketball court! hehe! Cause why not? We're frugal! 😉
We actually planned to have the reception at Max's restaurant which is just a few kilometers away from our house here in Dasma. But the time is limited only for 2-3 hours so we're thinking might as well rent the basketball court which is just a street away from our house. At least we have all the time to eat and spend unlimited hours of catching up with our friends.
We arranged catering service from La Ysla caterings. The whole package was awesome and the food tasted great! You may check them out on fb: La Ysla Caterings
These were DIY souvenirs made by Tita Leah.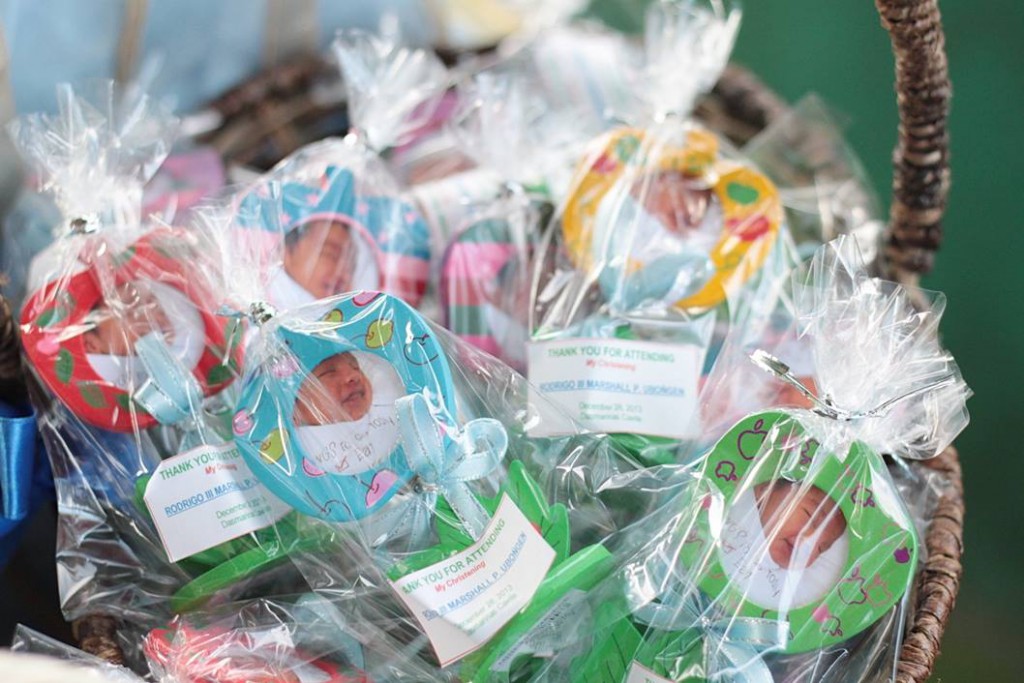 Cake and cupcakes were ordered from Goldilocks.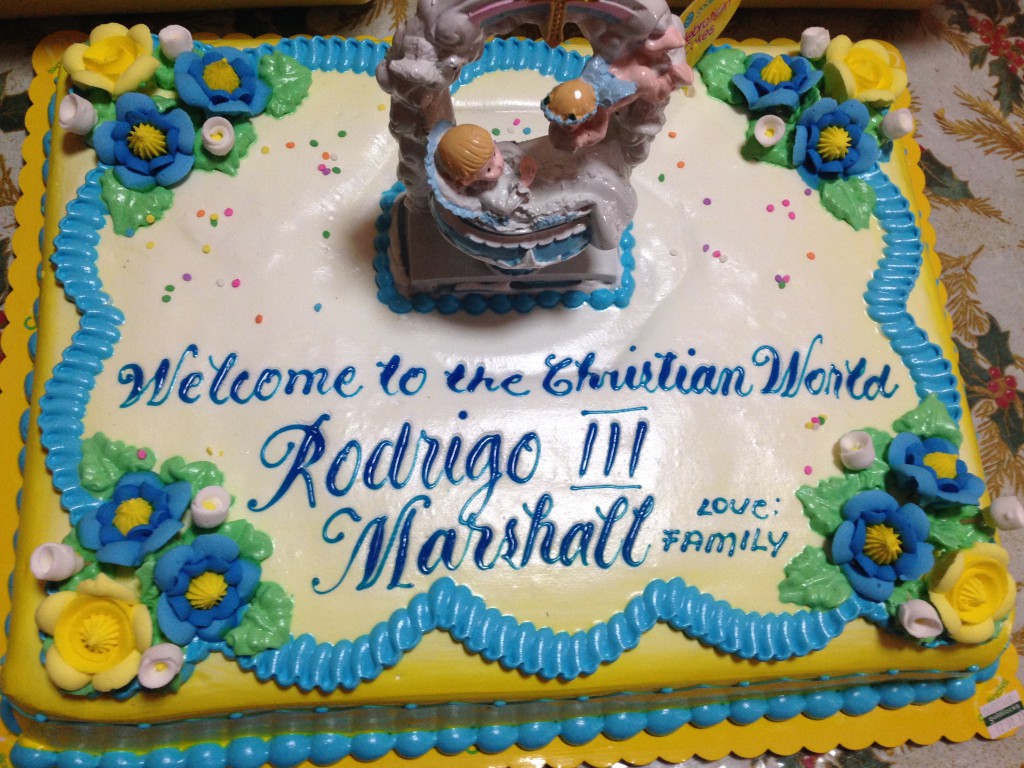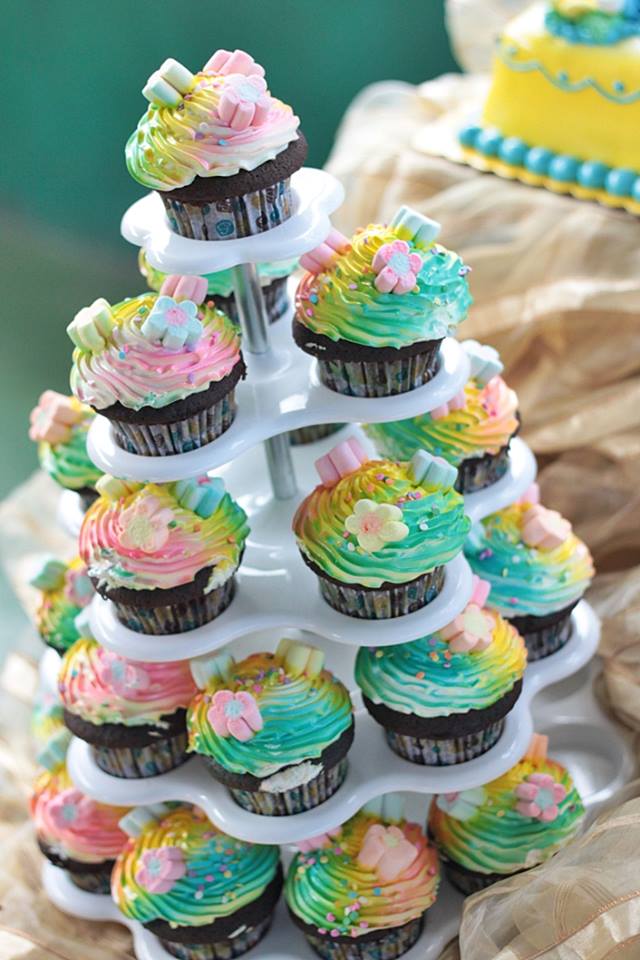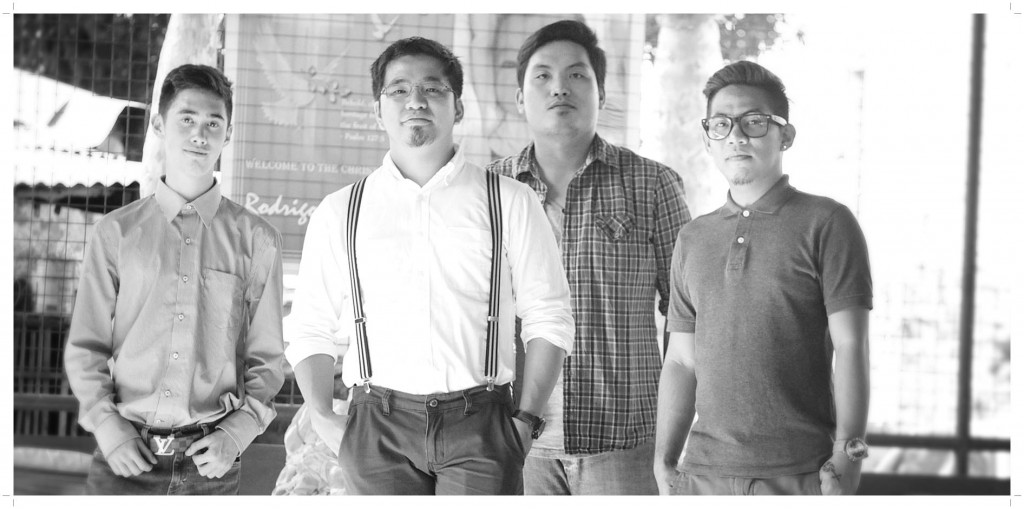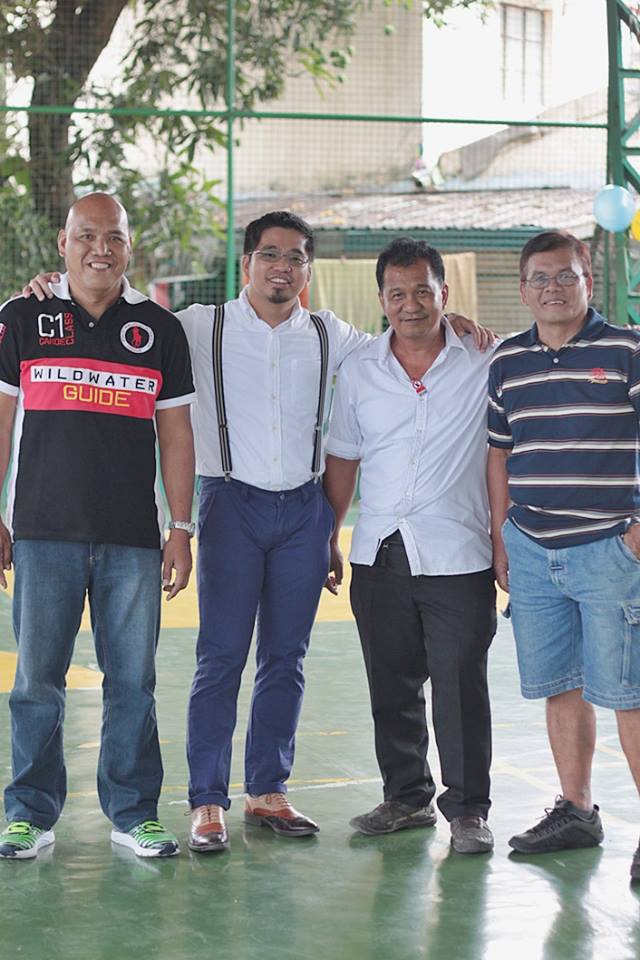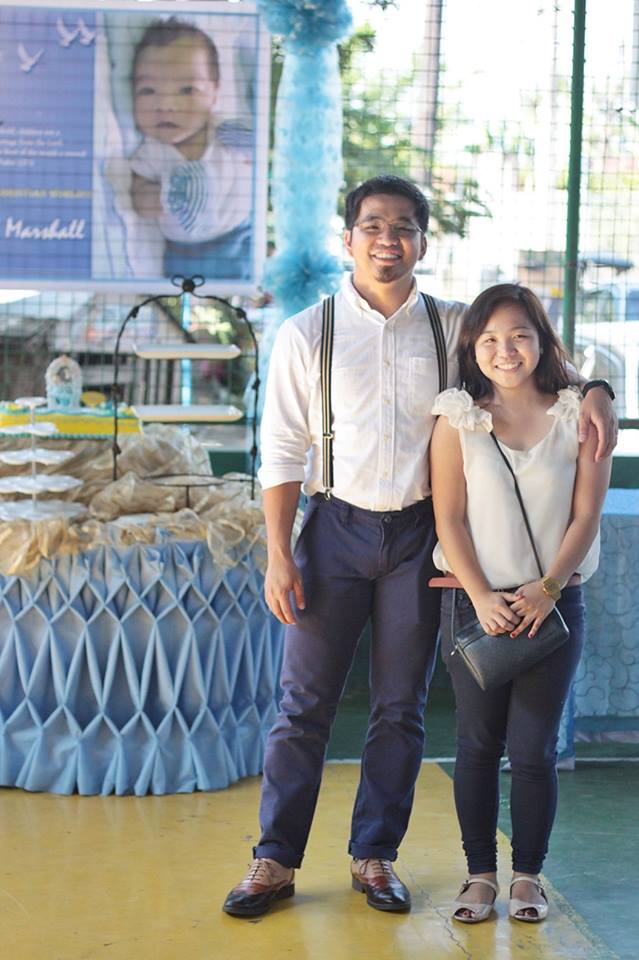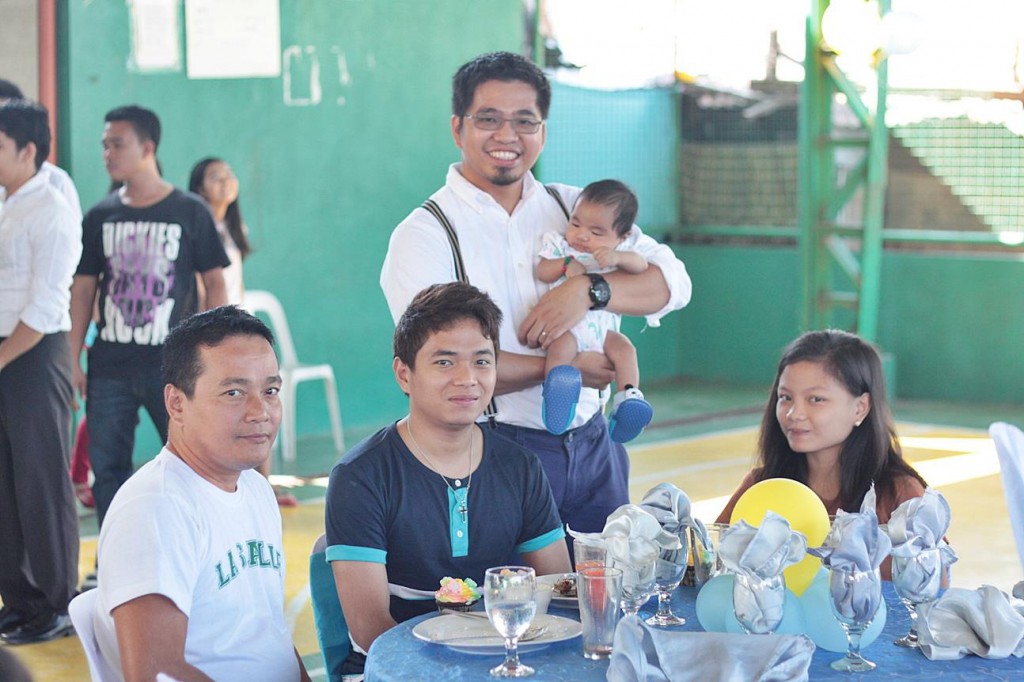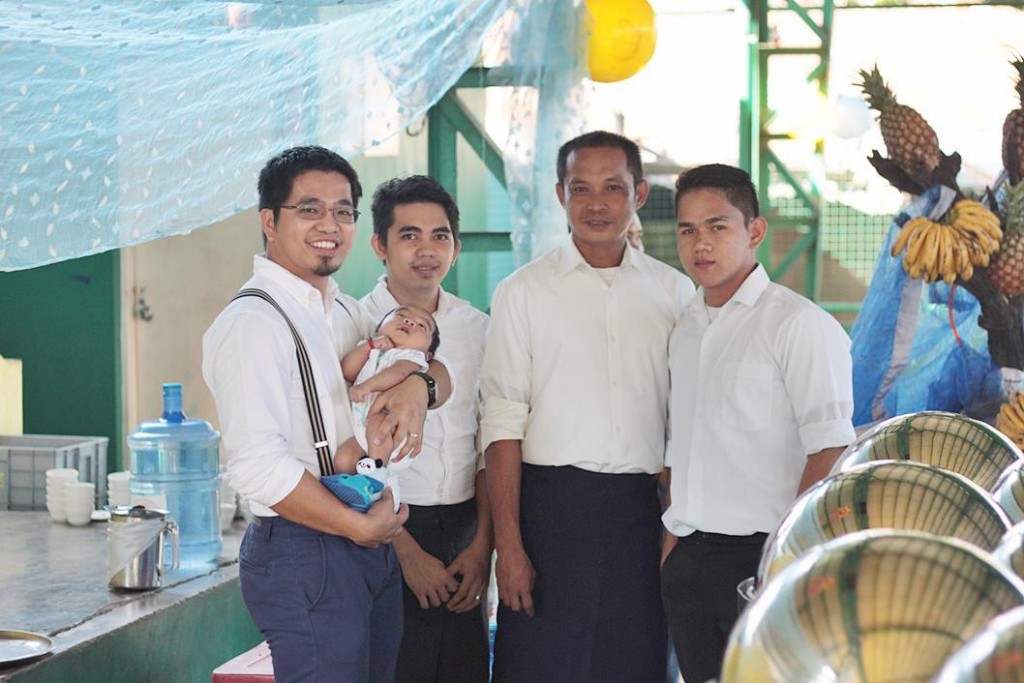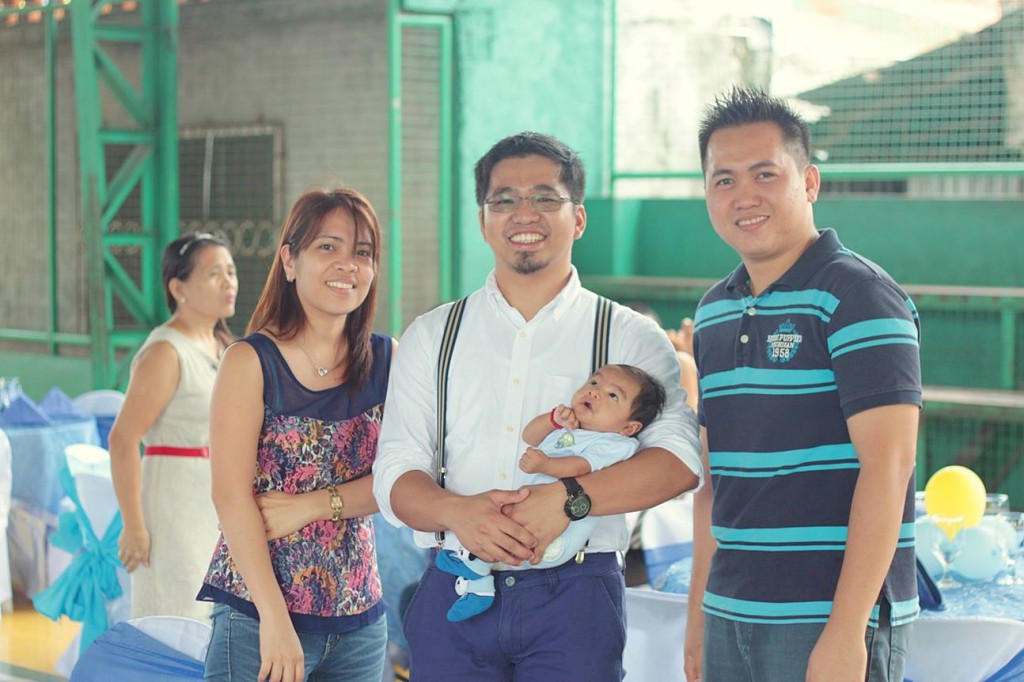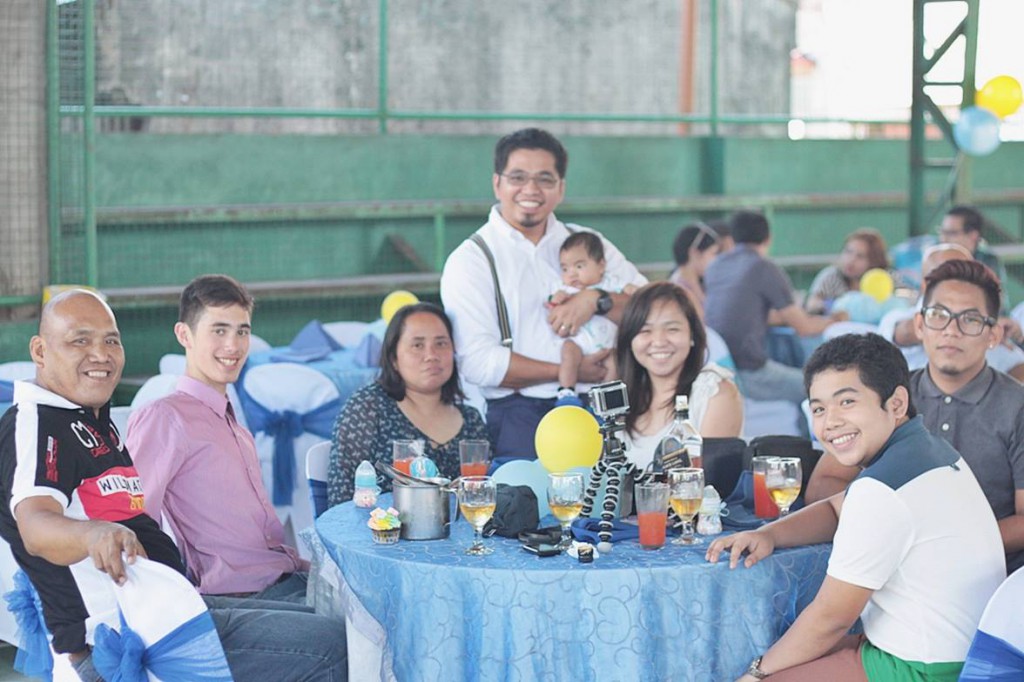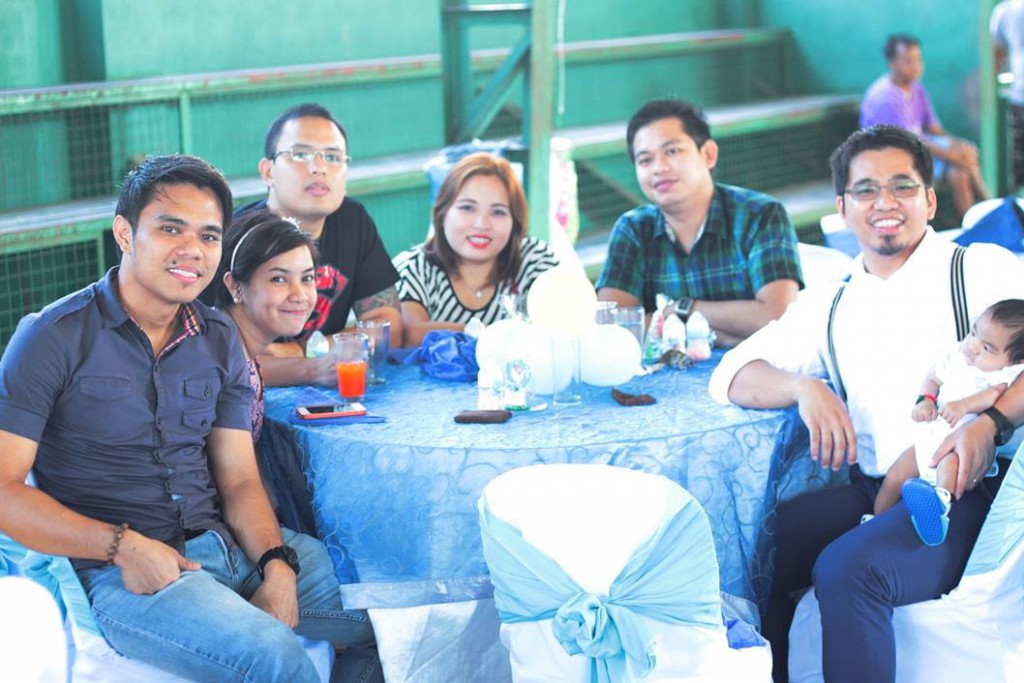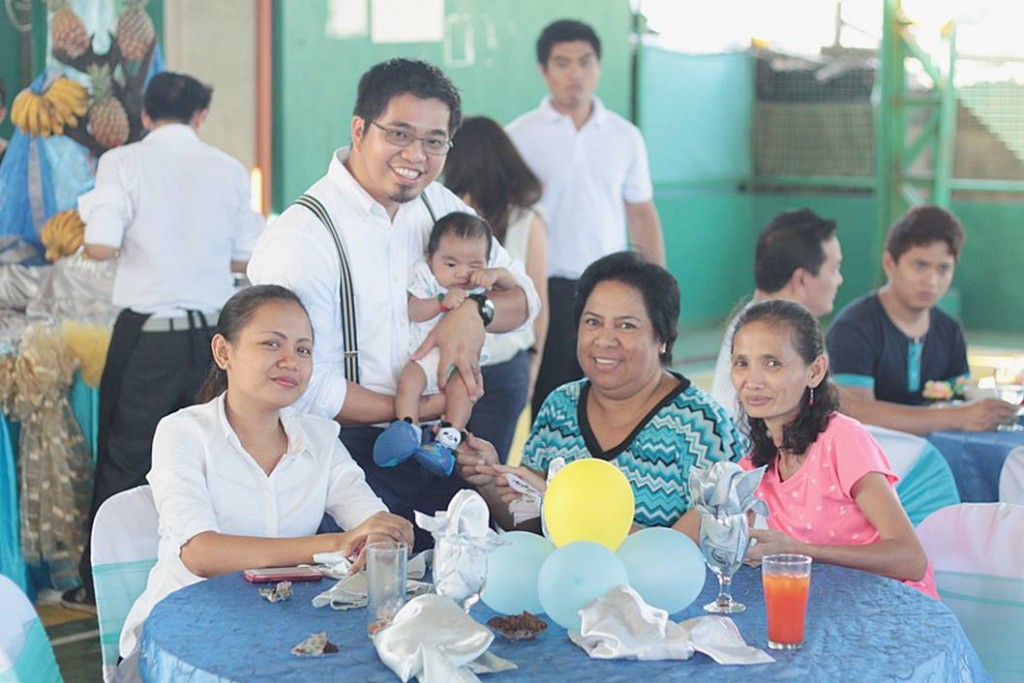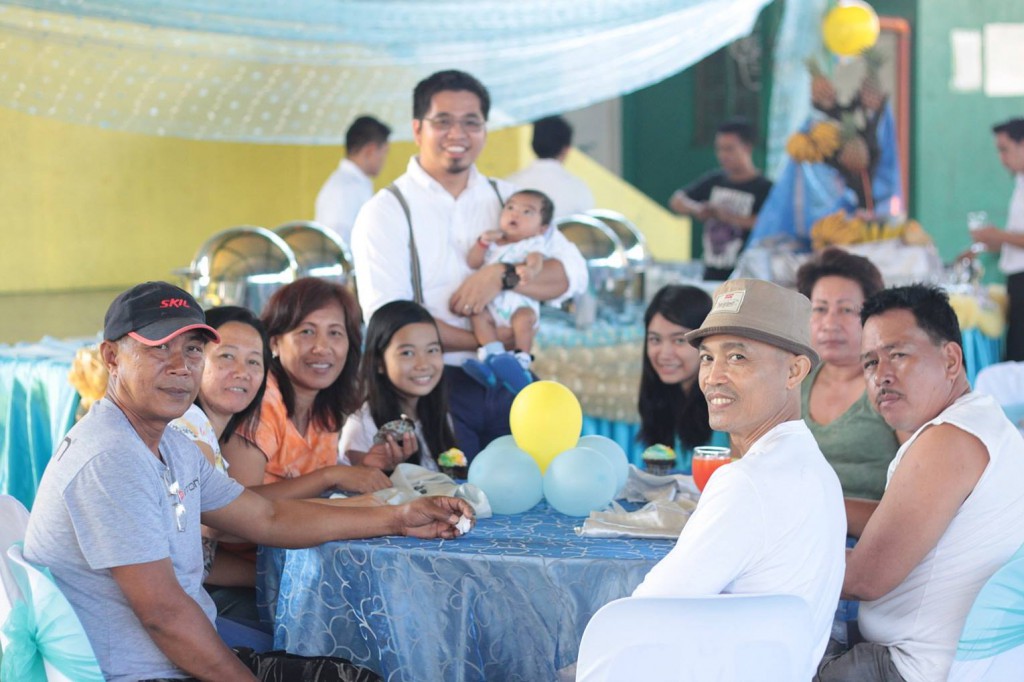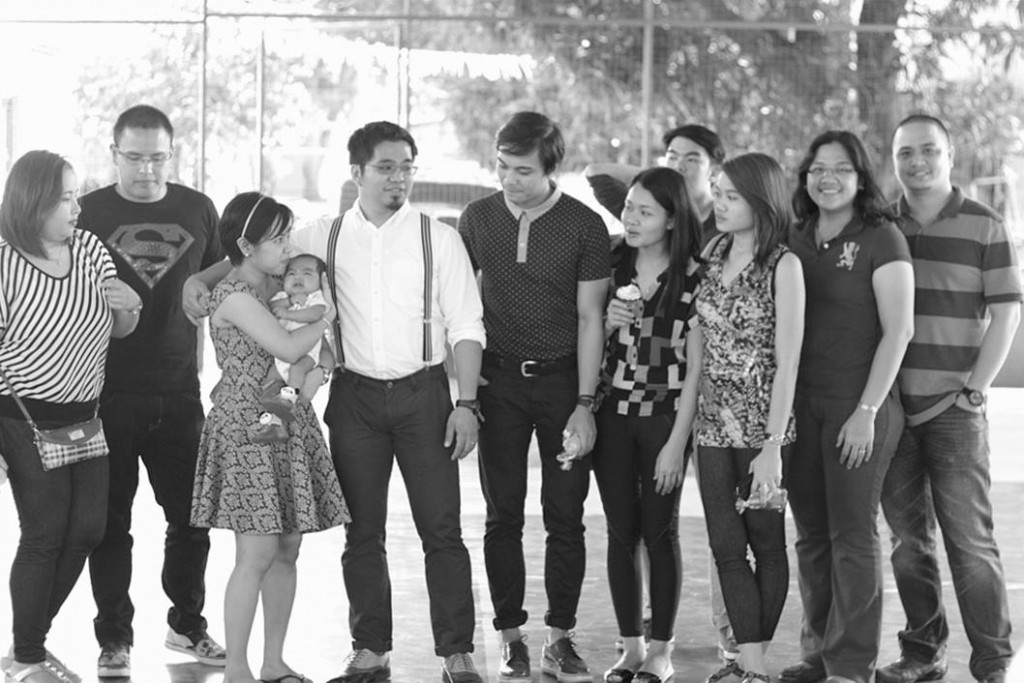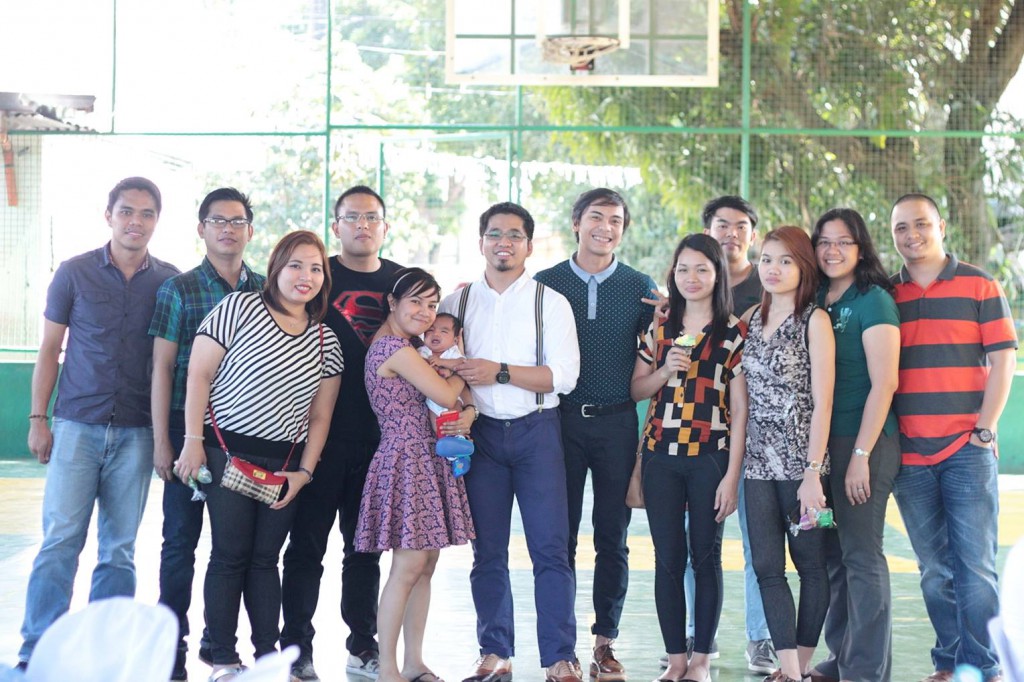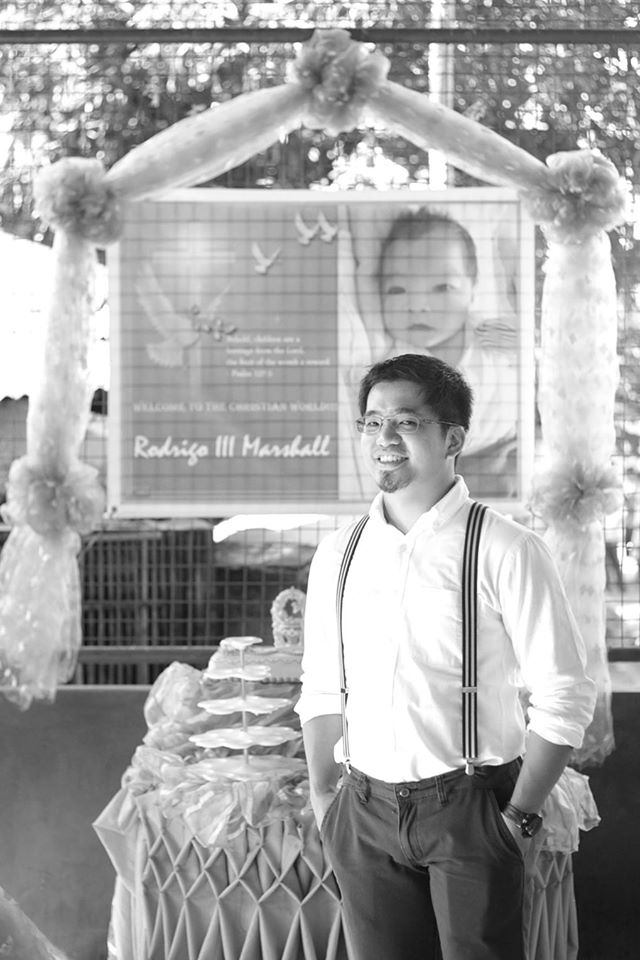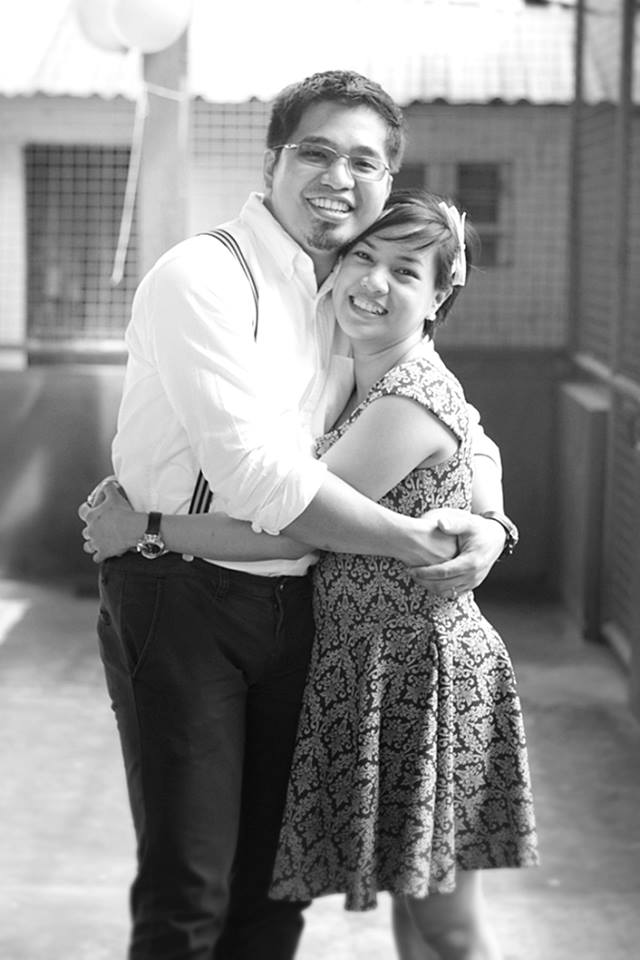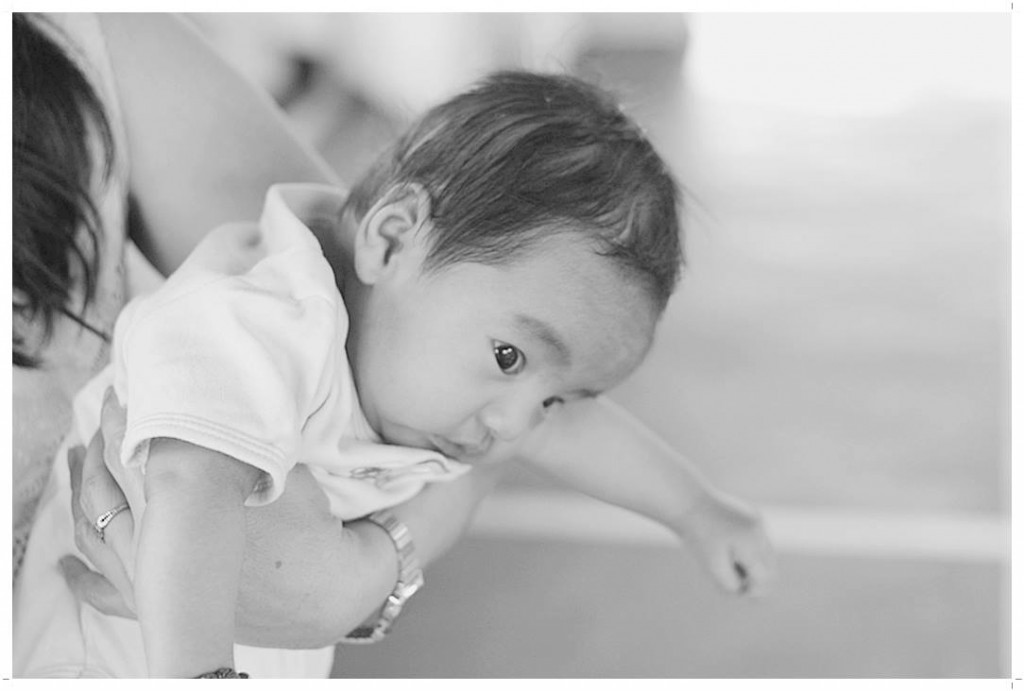 After the christening, we opened your gifts which were toys, clothes, and some other baby products. Welcome to the Christian World Marshall! 🙂