Sunbathing mode.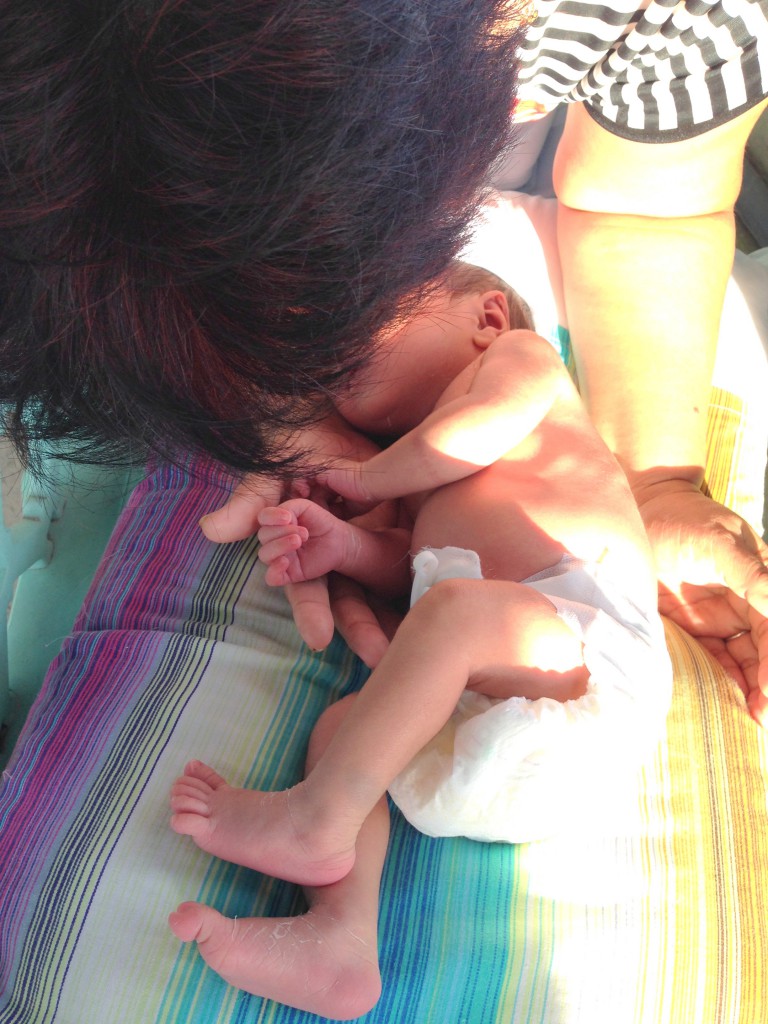 Chubby cheeks!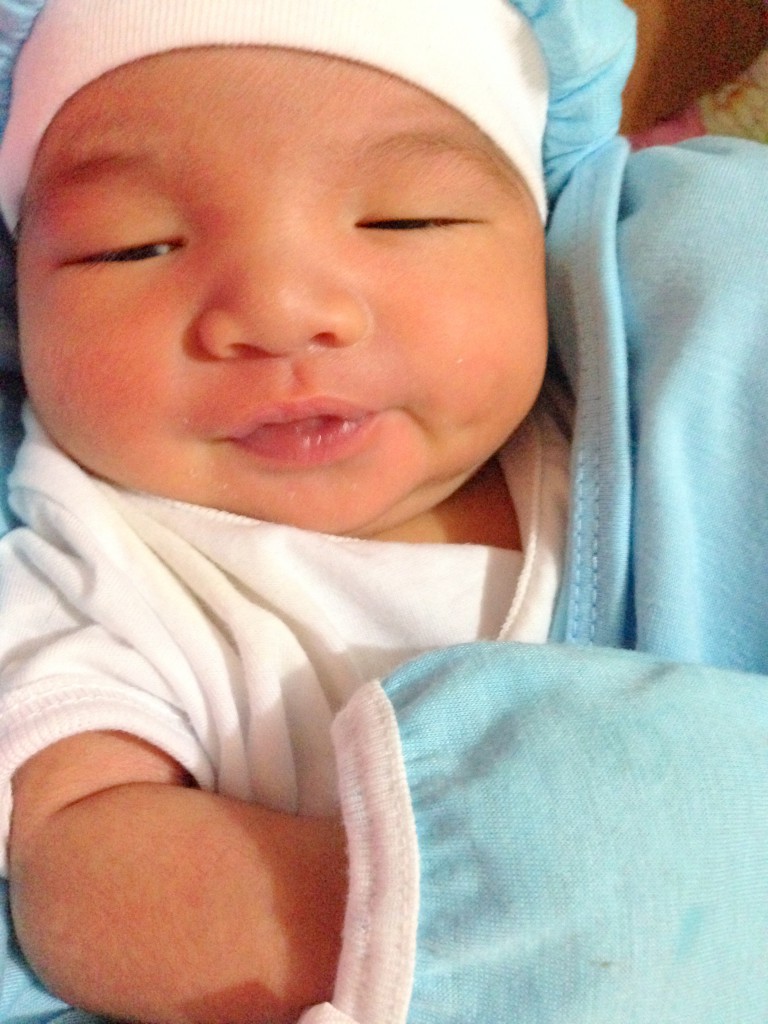 Most of the time, you were having hiccups after milk. And Mama would put a piece of paper on your forehead, (i also don't know why), but it works! 🙂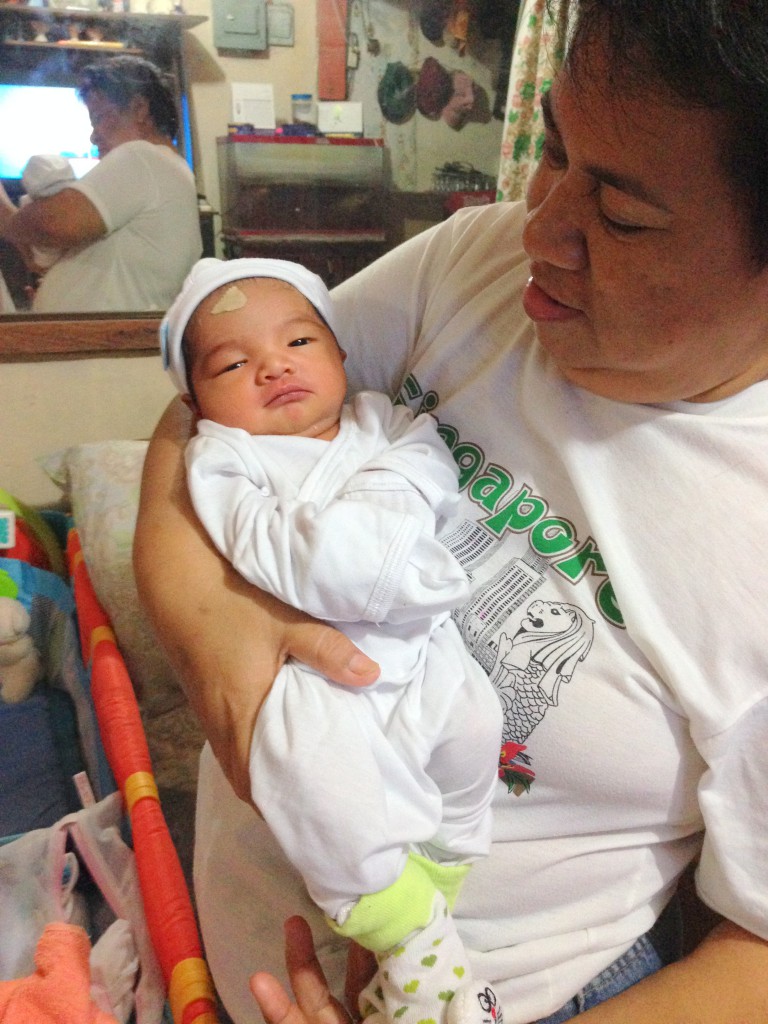 You were already holding your bottle though you were just few days old. By the way, that was pure breast milk.
In between your sleep, I'd pump breast milk and store it properly, making sure you have enough of breast milk for the whole day.
In your first 1-2 months, you'd be asking for milk every 2-3 hours.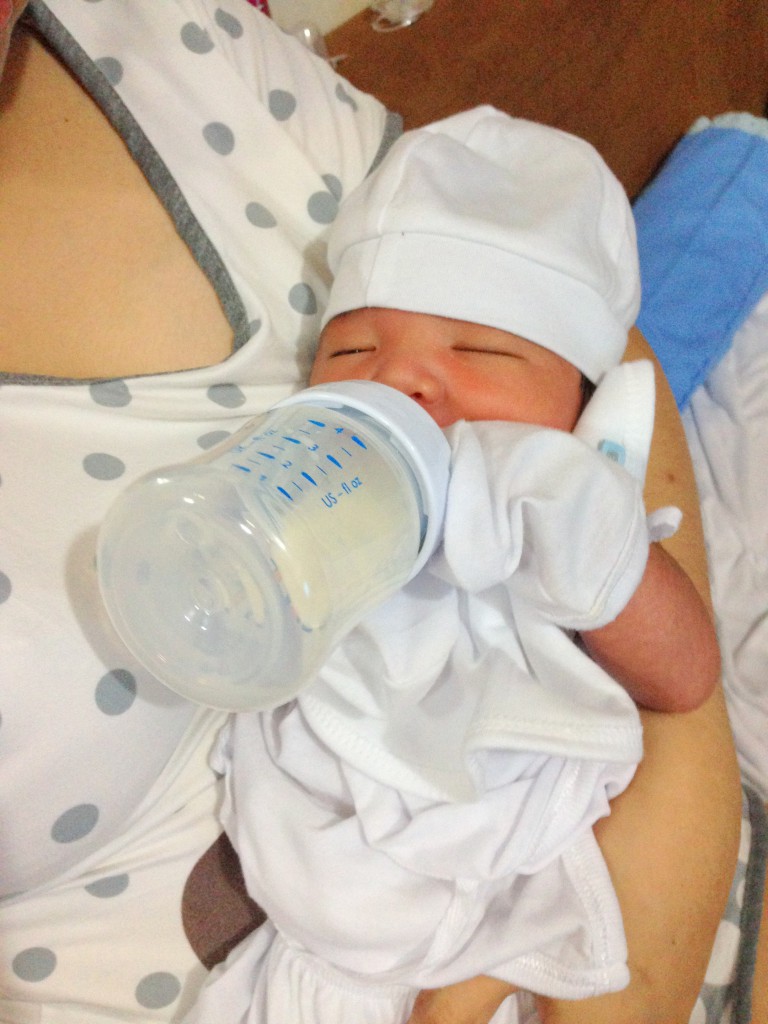 This crib was dad's gift to you when he came home last November 30, 2013. He bought it on a baby fare in Singapore.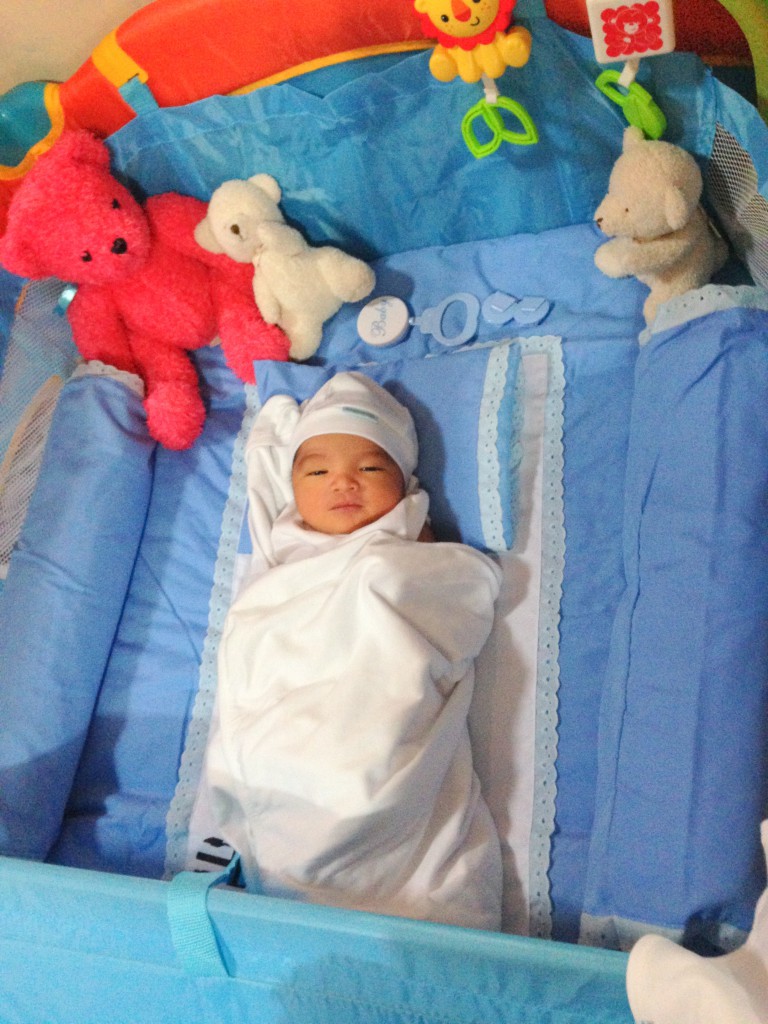 December 07, 2013
Yey! It's your first month and we had a simple celebration at home. Mama Mila cooked spaghetti. While Lola Celsa cooked our favorite dinuguan.  She and Lolo Bert travelled from Makati to Dasma just to celebrate with you. They brought our favorite cheese pichi-pichi from Amber's and leche flan. uhm.. yummeeey!
Sorry baby that we had to lay you in the table. You were very cute!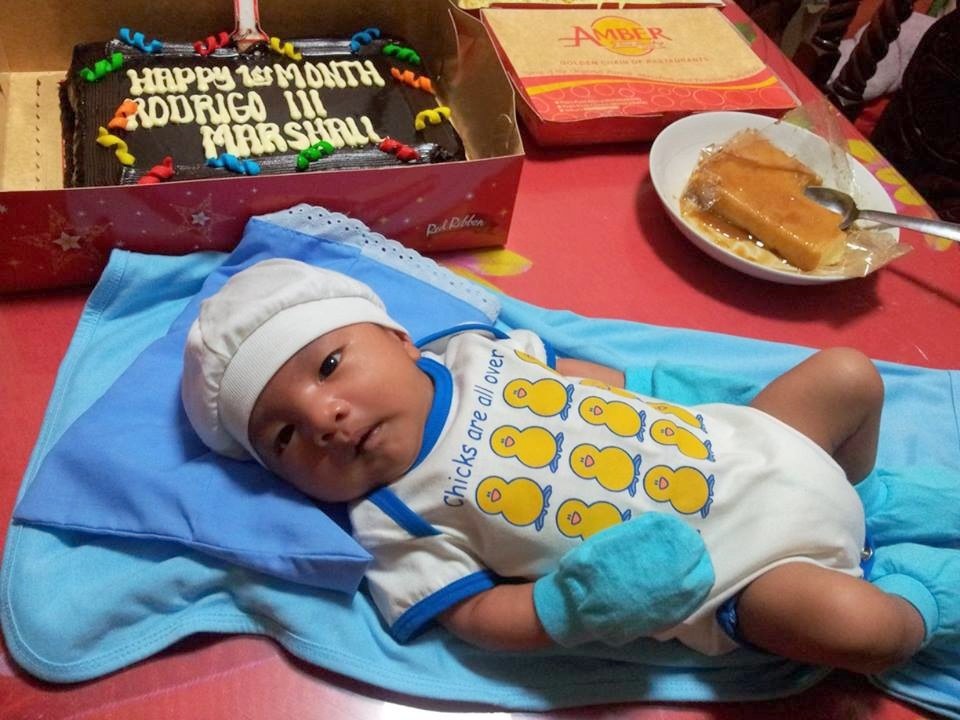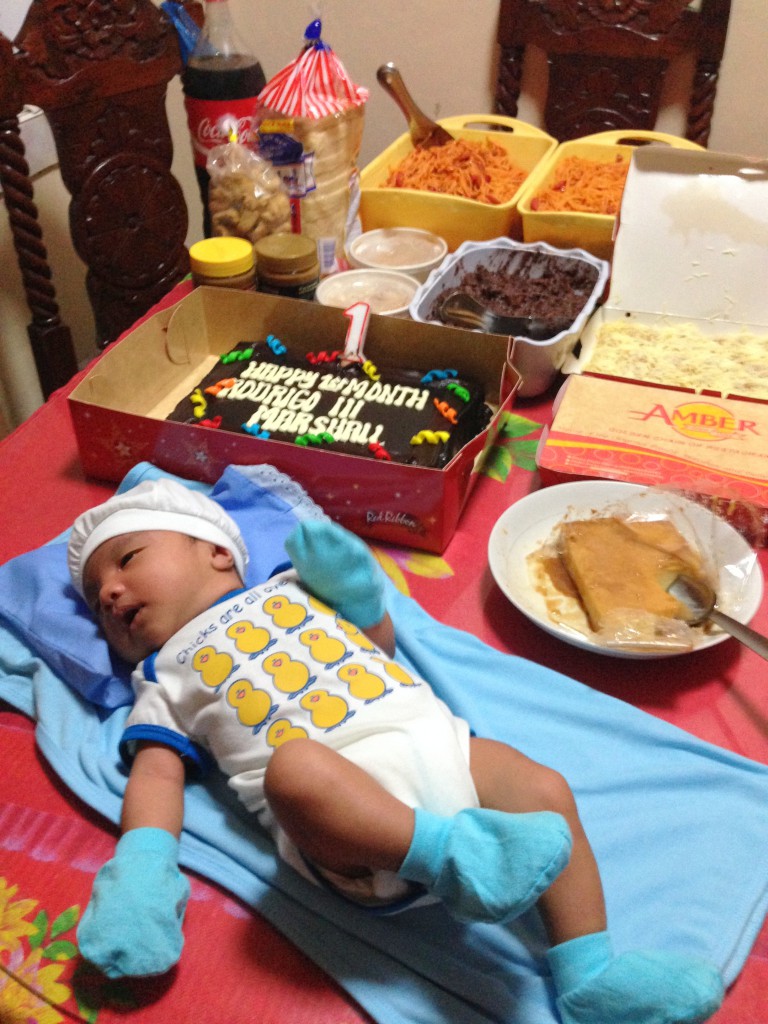 Your first month would not be complete without your 1st month cake! We bought it during our way home from check up with your Pedia.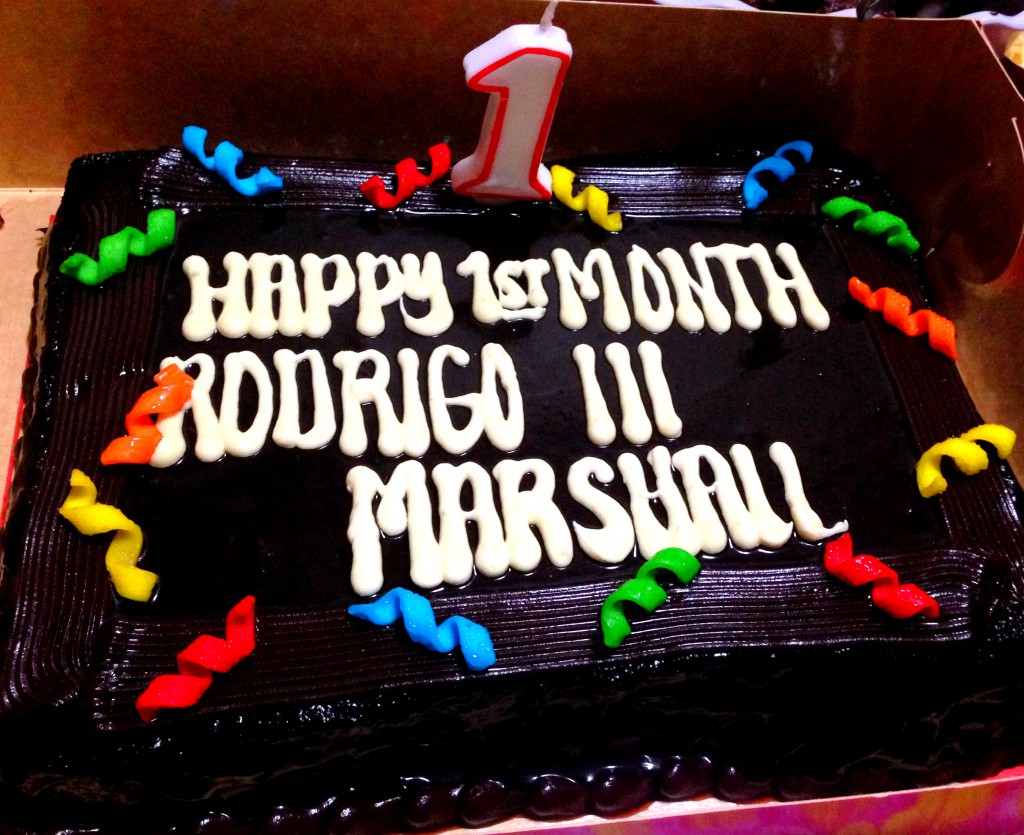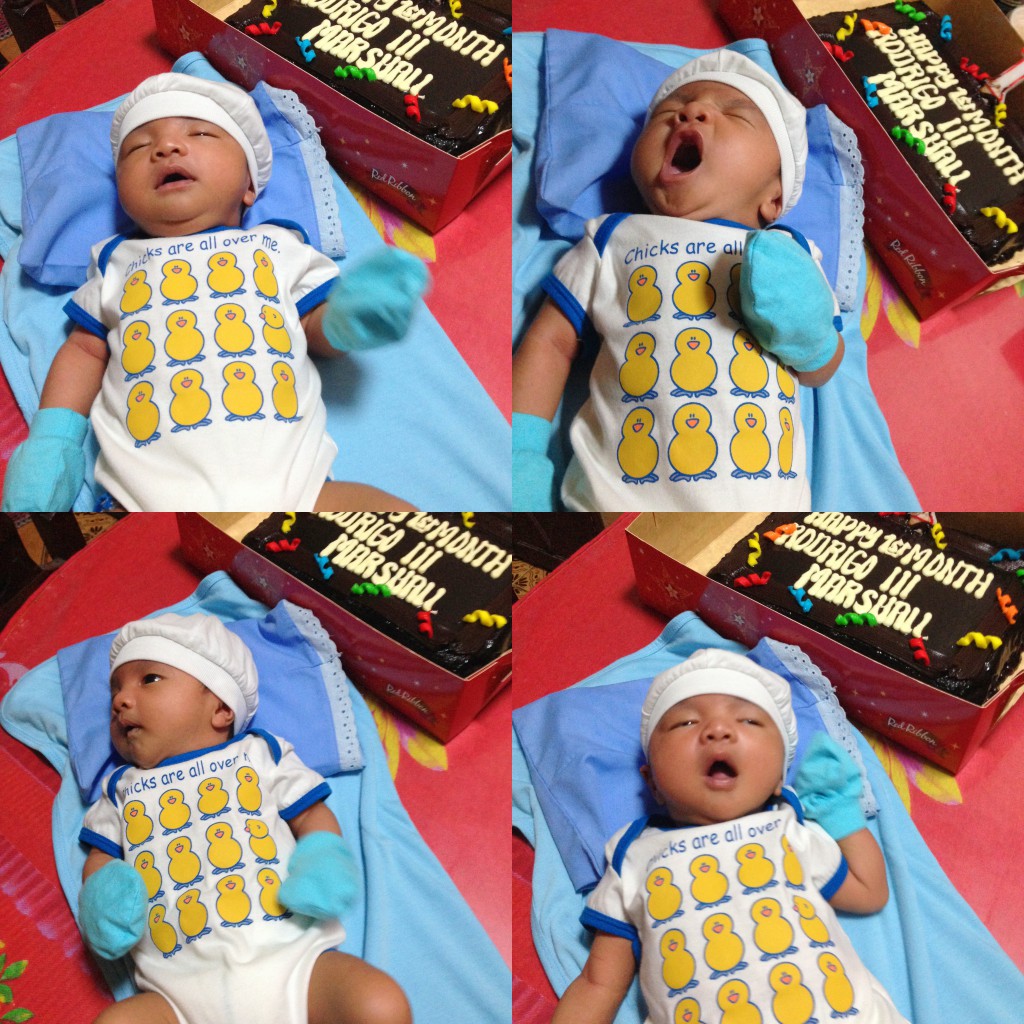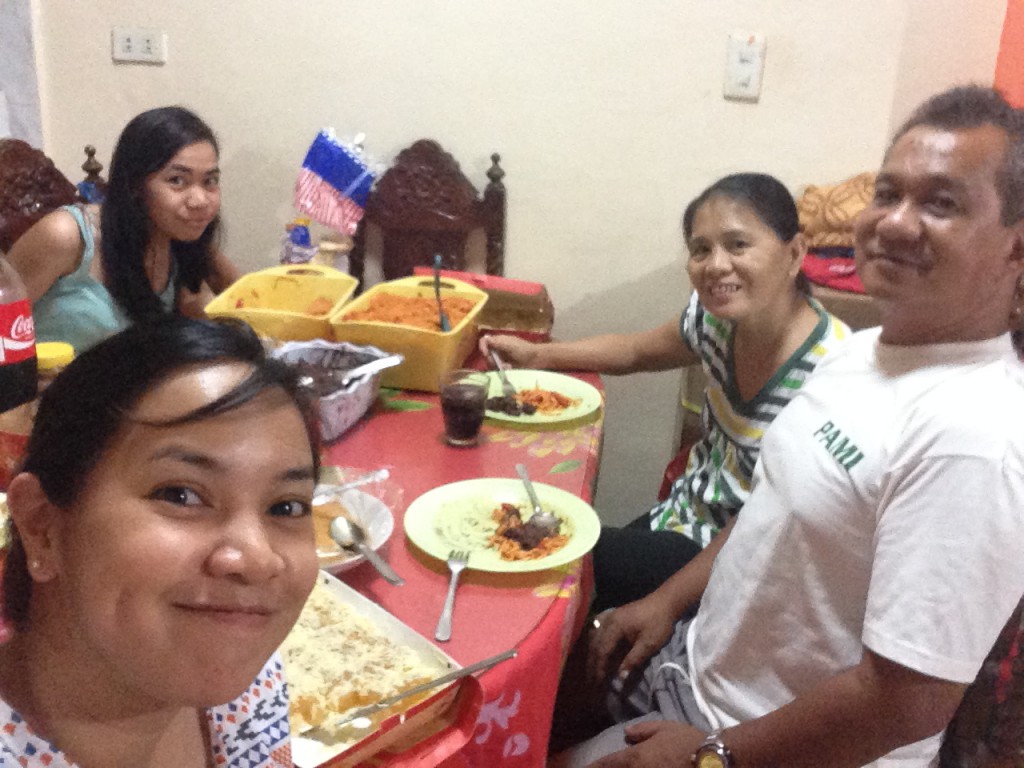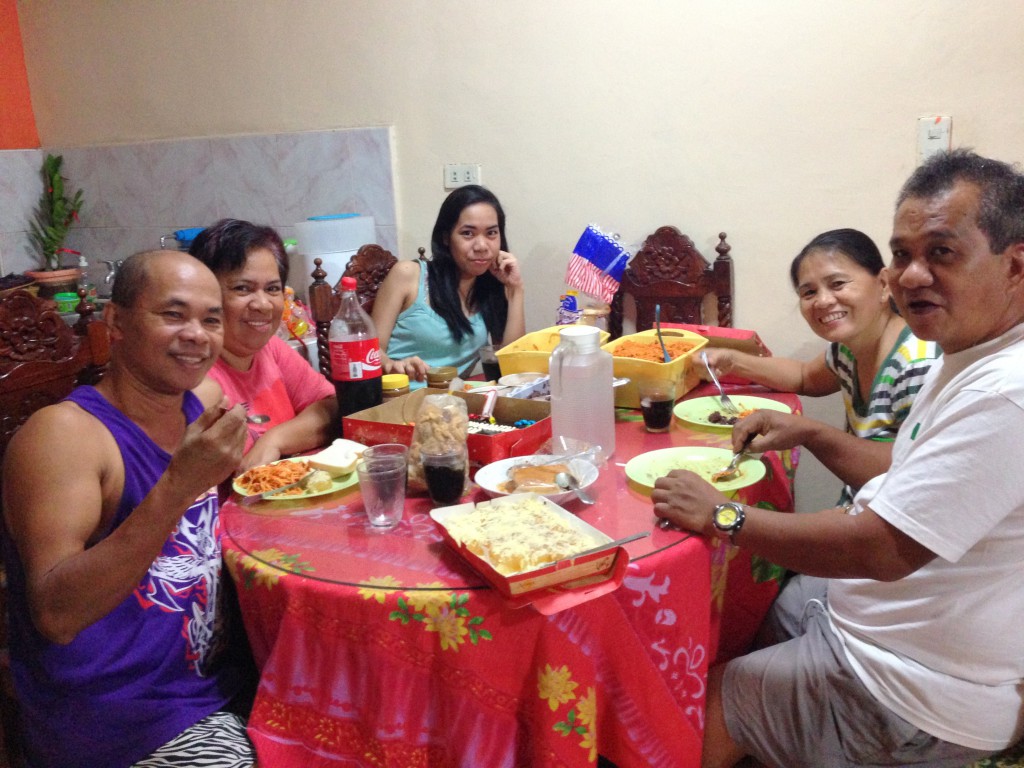 Happy first month anak! 🙂
We love you!